Spring Fever + $700 Nordstrom Gift Card Giveaway
After my weekend in Georgia and the mid-50 temps here in Ohio yesterday, I am beyond ready for spring. Spring fever is real, people. I swear, having a little warmth and sunlight on the face does wonders for the soul. But considering it's supposed to SNOW on Friday, I'm not getting too comfortable with the pretty weather just yet.
But we've been making the most of the weather whenever we can. We've spent time a lot of time on the swing set, gone for nature hikes, created chalk art, and walked to the playground. It's been a nice change of pace and soon enough, we can do it everyday. Hurry up winter, we're over you.
And when it comes to what I've been wearing, I've been wearing sundresses every chance I get. I'm not at the point yet where I'm completely uncomfortable in jeans or leggings, but given the chance, I will choose a sundress over pants any day! This dress came from Nellie Taft but they only have larges left (I'm wearing a medium) but they have a ton of other cute dresses!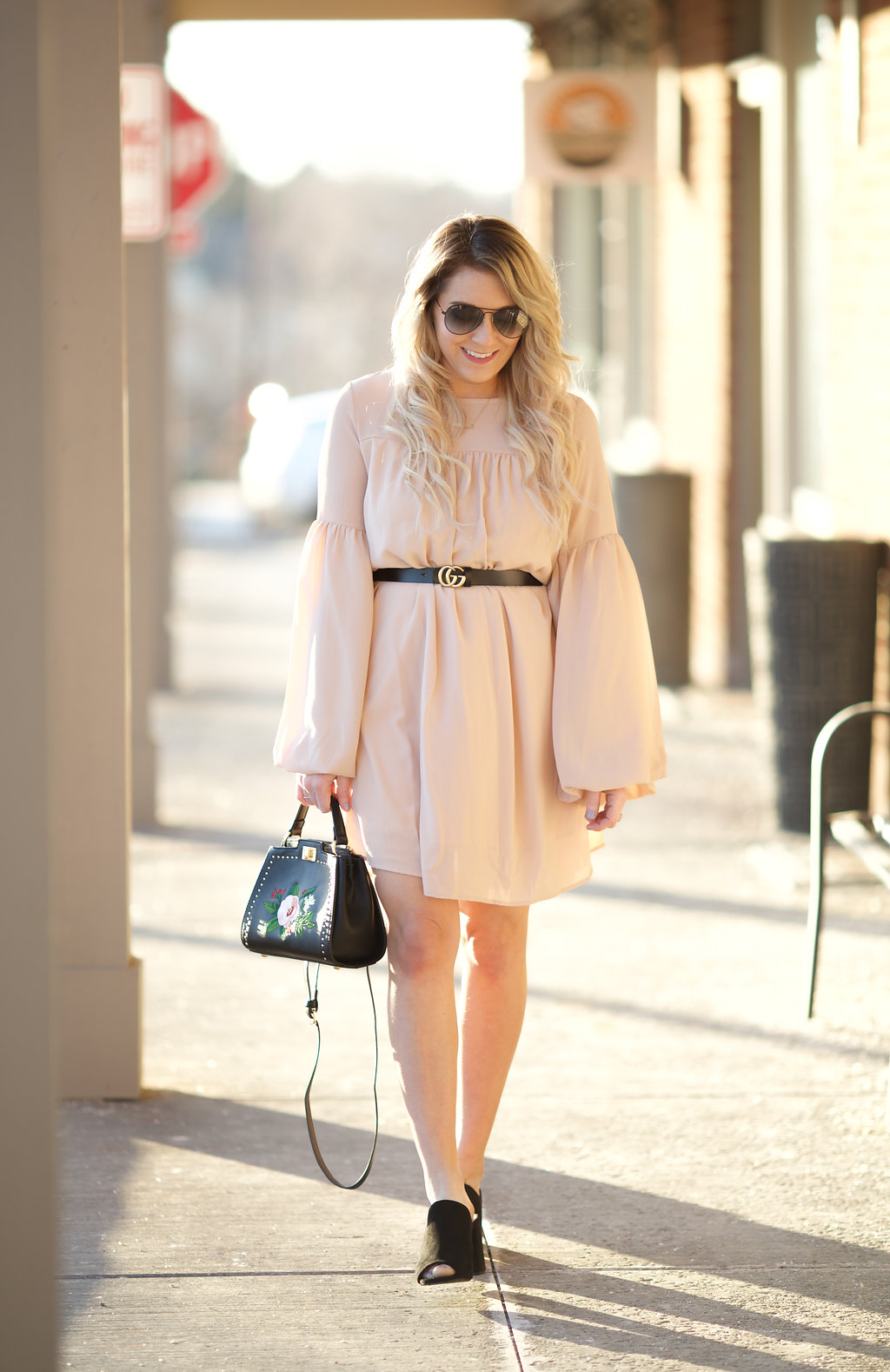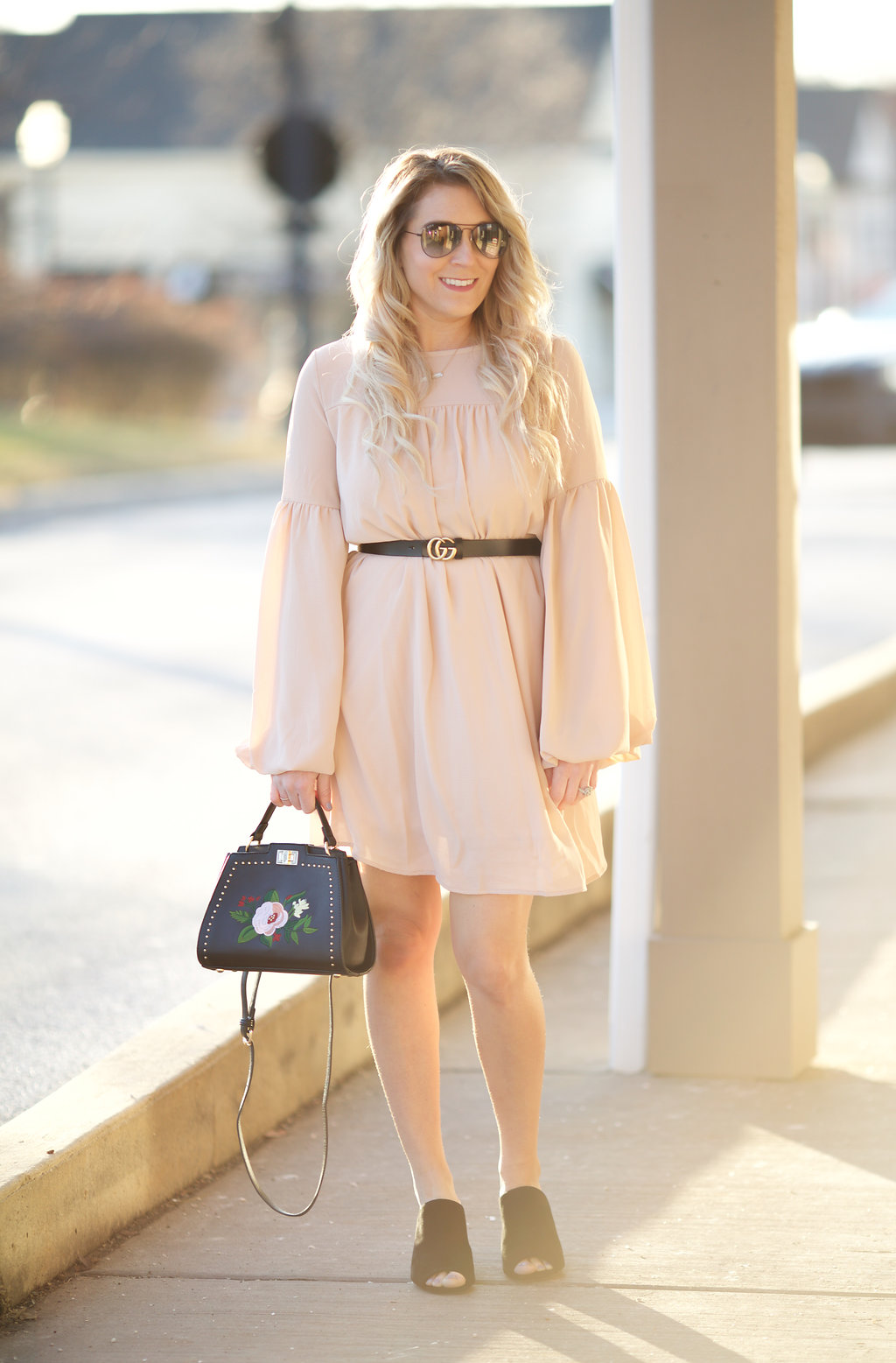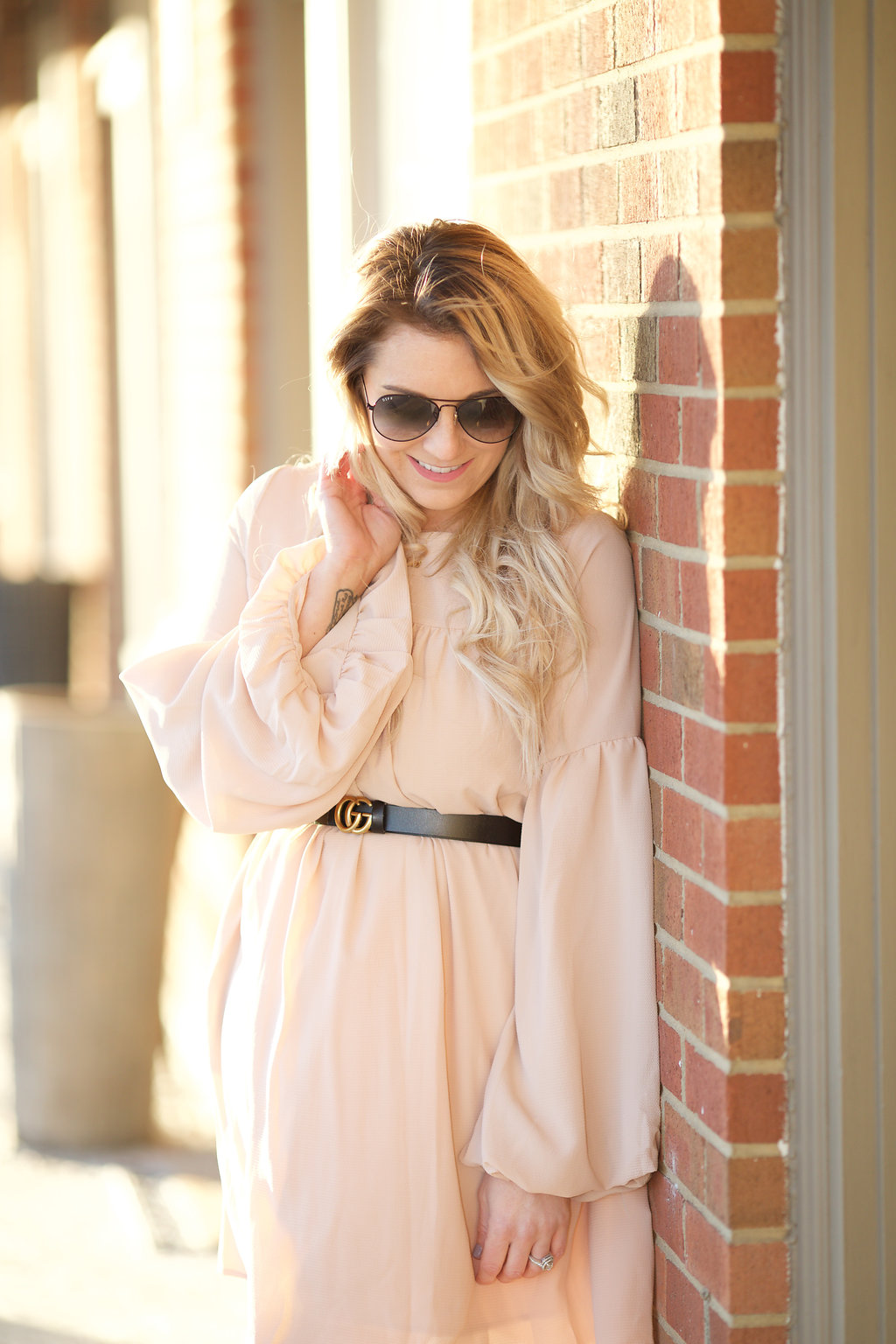 I've seen this belt all over Instagram and it's the best designer dupe ever! A $450 belt isn't in my budget but a $15 one sure is! It looks even better in person than it does on the website. It no longer fits in my belt loops thanks to my growing belly but I think I can get away with wearing it this way for a few more weeks.
I got these block heel mules last season but I found a similar pair here. I get so many compliments on them and they're less than $30! Can't beat that 🙂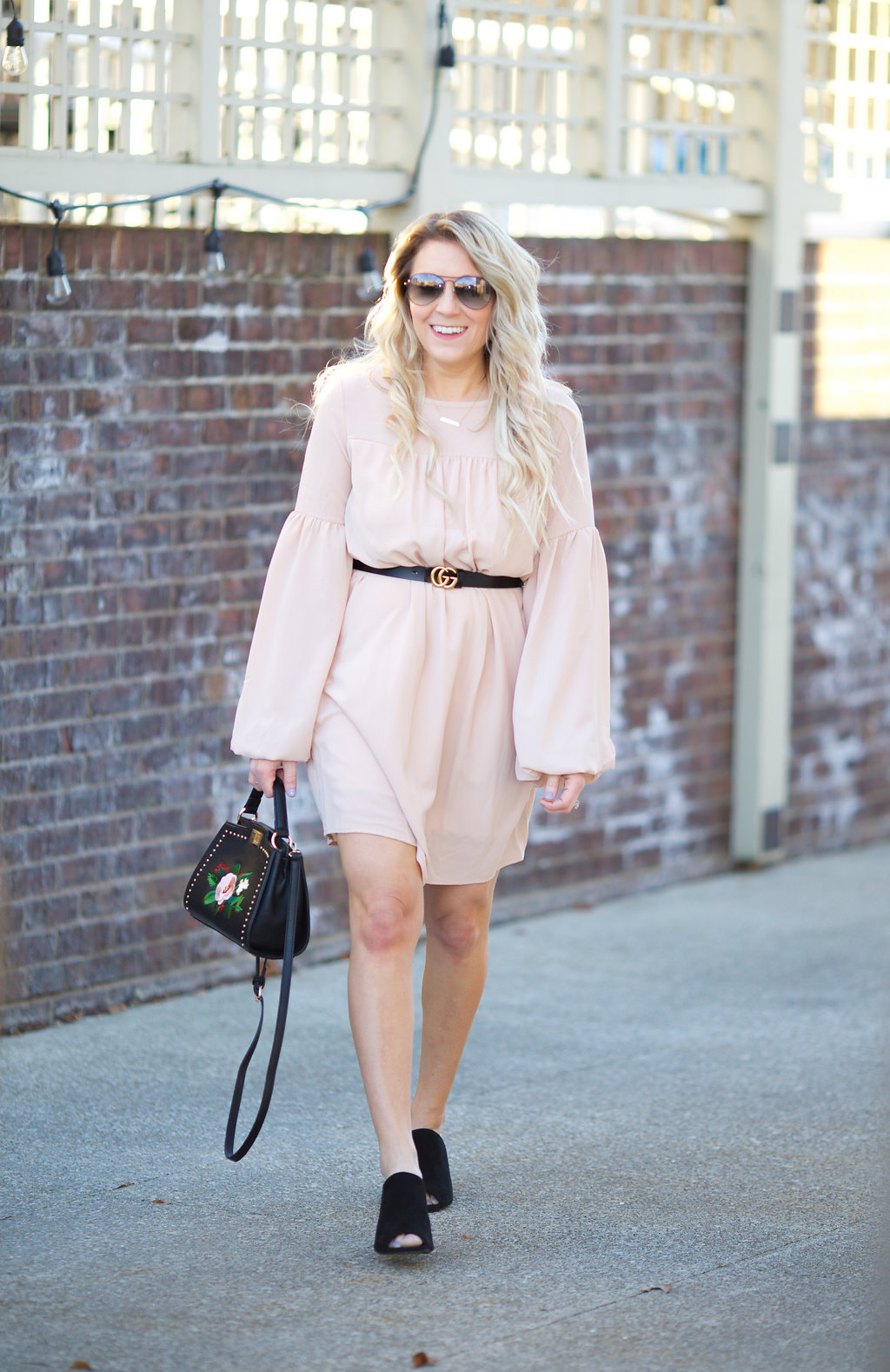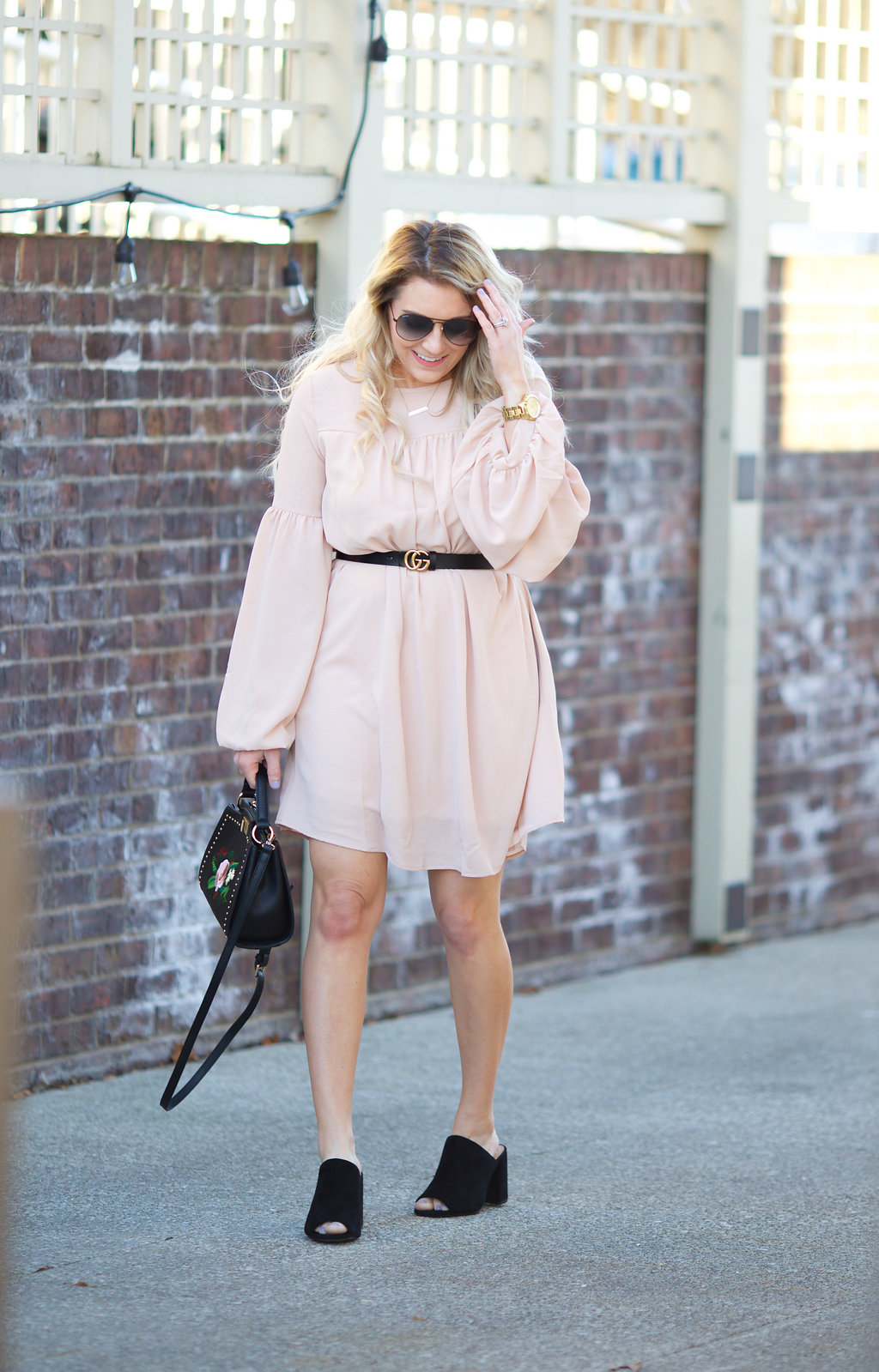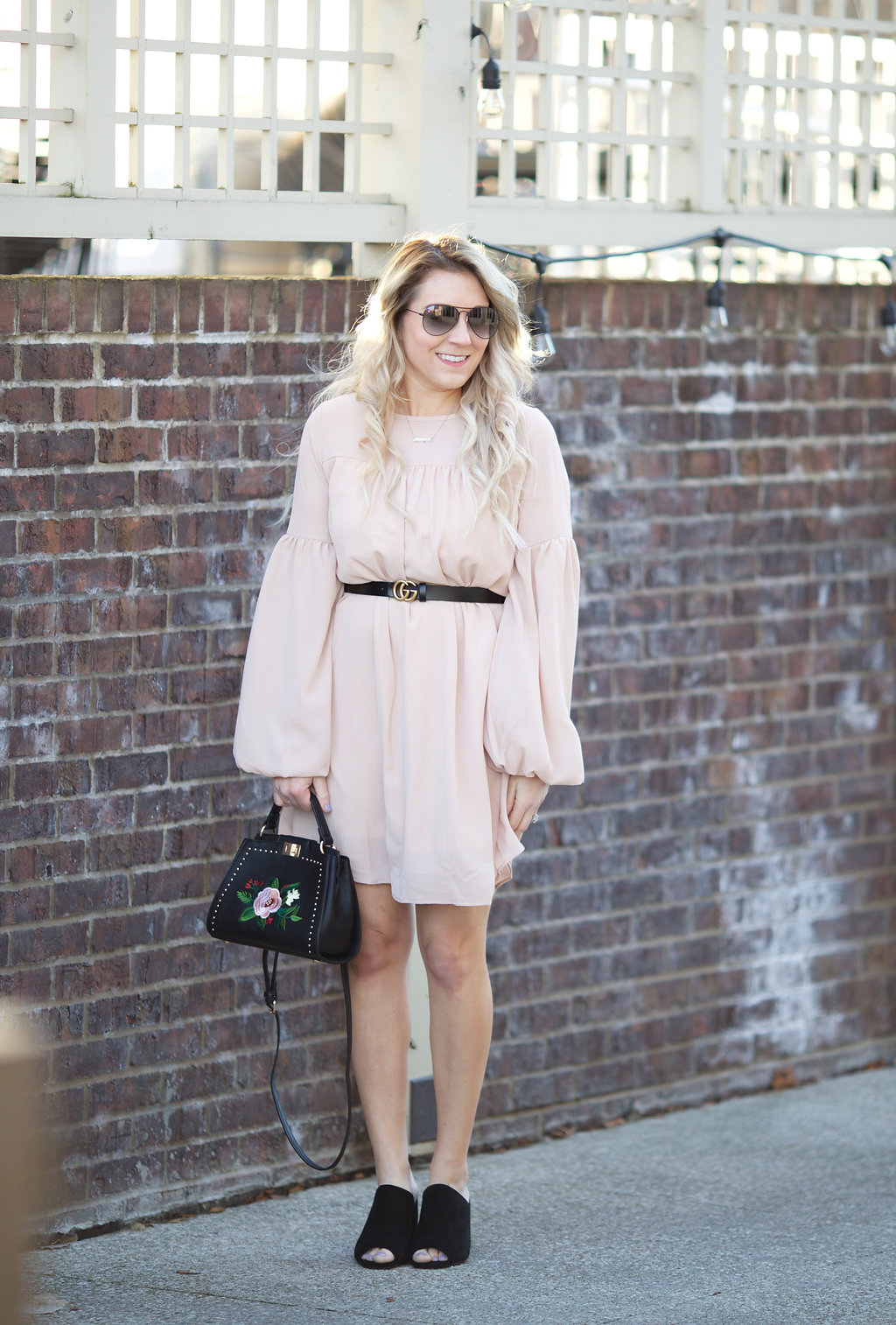 And because a new season means you need new clothes, I've teamed up with some fabulous bloggers to giveaway a $700 gift card to Nordstrom!
Money Can Buy Lipstick | Street Style Squad | Le Fab Chic | Polished Closets
Sunflowers & Stilettos | Pineapple and Prosecco | Tall Blonde Bell | So Heather
Blush & Blooms | The Middle Page | Brandi Soileau | Blondes & Bagels
Briana Anderson | Kathryn Hadel | In D-fens of Fashion | Lizzie in Lace
Britt + Whit | Effortlessly Sophisticated | Visions of Vogue | Living Life Pretty
Life Lutzurious | The Samantha Show | January Hart | Dress Me Blonde | Little Bit of Living
Use the widget below to enter. The more tasks you complete in the widget below, the more entries you will receive! We will be verifying all entries.
The giveaway is open internationally. The winner will be announced (on the widget only) up to 2 weeks after the giveaway has ended. It can take time to select, verify, and get in contact with the winner, so please do not privately message any of the hosts. If you have any questions about the giveaway process, feel free to e-mail [email protected].
Good luck babes!
Photos by State of the Heart Photography