Styling athleisure wear + 6 different outfit ideas
Today's discussion is sponsored by Meijer. All opinions are my own. 
It's finally starting to cool down around these parts and I am LOVING it. Summer has never been my favorite season and the fact that I can feel fall right around the corner makes me oh so happy! But with the end of summer comes back to school. Which means our schedules are CRAZY busy with school, sports, extracurriculars, and everything under the sun. Which is why I'm always looking for comfortable yet trendy outfits that don't require too much effort on my part.
Is anyone else loving the athleisure trend? I mean, who wouldn't love wearing clothes that feel like pajamas out of the house?! I recently snagged a bunch of basics from The Sweatshirt Project at Meijer so I could mix and match the pieces to create a ton of different looks. They're all basics so not only could I mix and match them with other pieces from The Sweatshirt Project, but I could also mix and match with any other pieces I already had in my closet.
It's been a rollercoaster of emotions adjusting to my postpartum body and I love that these pieces make me feel good while being comfortable. Chasing after three kids, running on zero sleep and being as busy as ever require comfortable yet trendy clothes. So I'm absolutely loving all of these pieces!
I chose three shirts, a jacket, and three different pairs of pants and put together six different looks.
Here's what I chose: 
White tee
Camo tee
Gray tee
Gray pants
Black jeggings
Camo pants
Olive jacket
Look one: Gray pants with white tee + Olive jacket.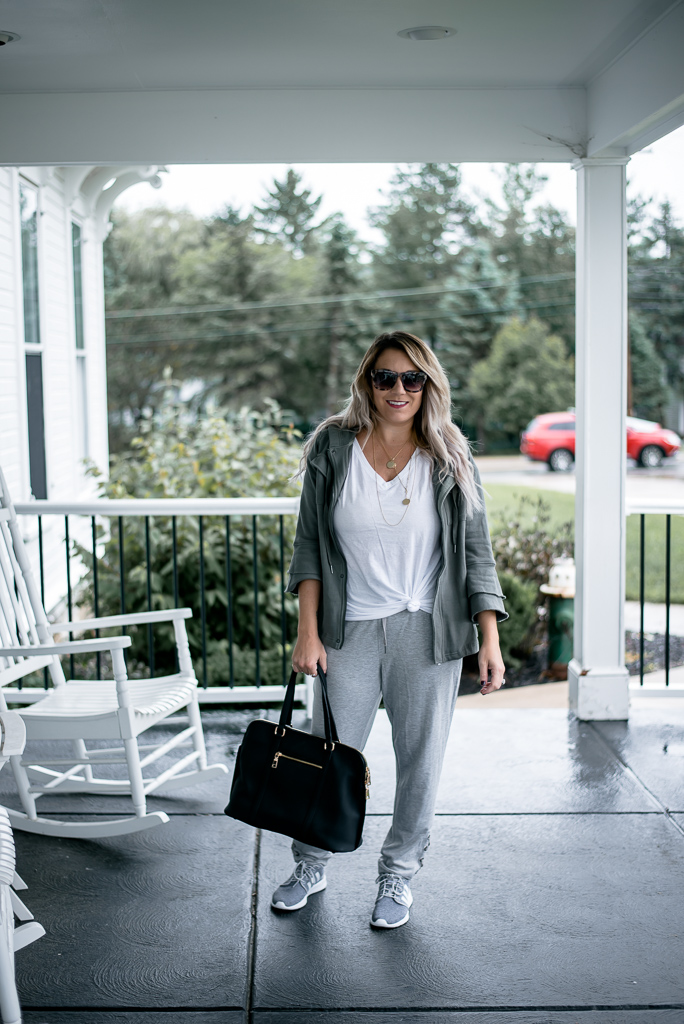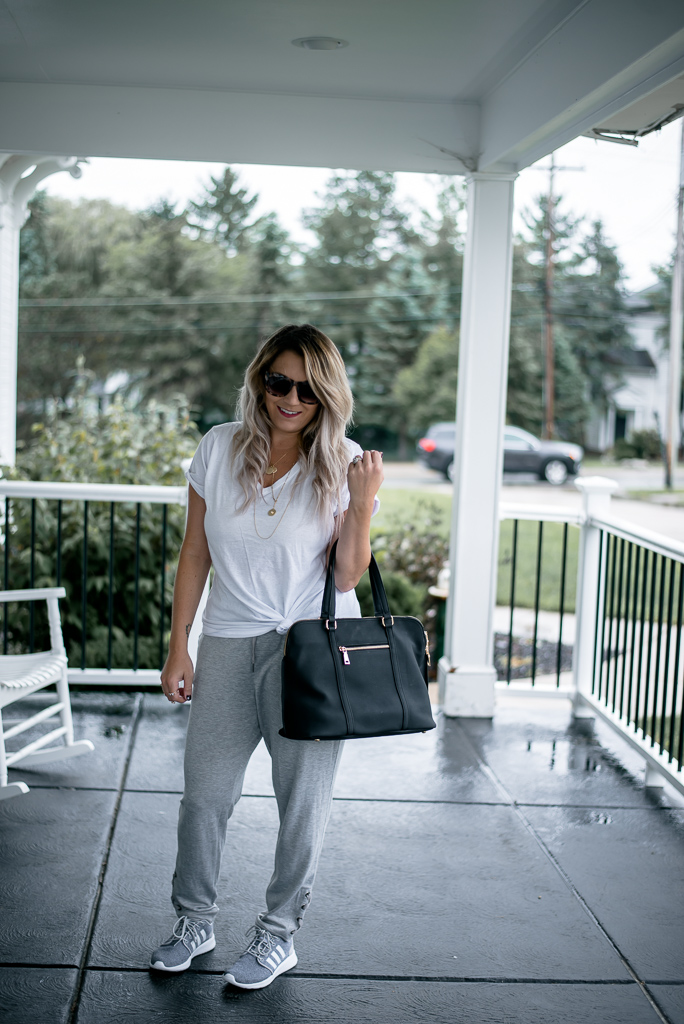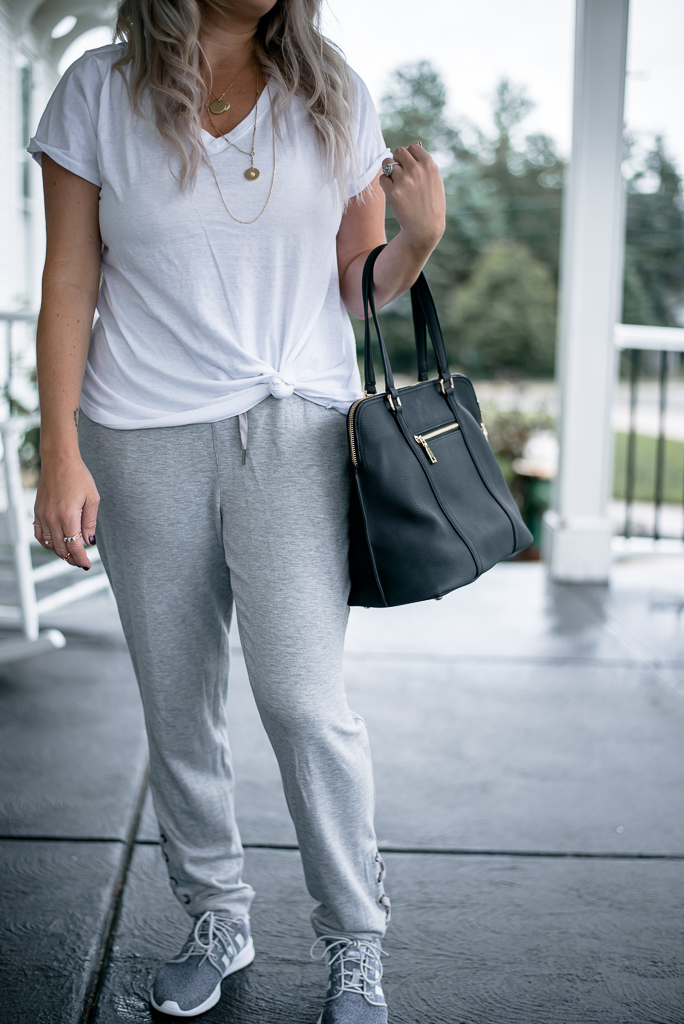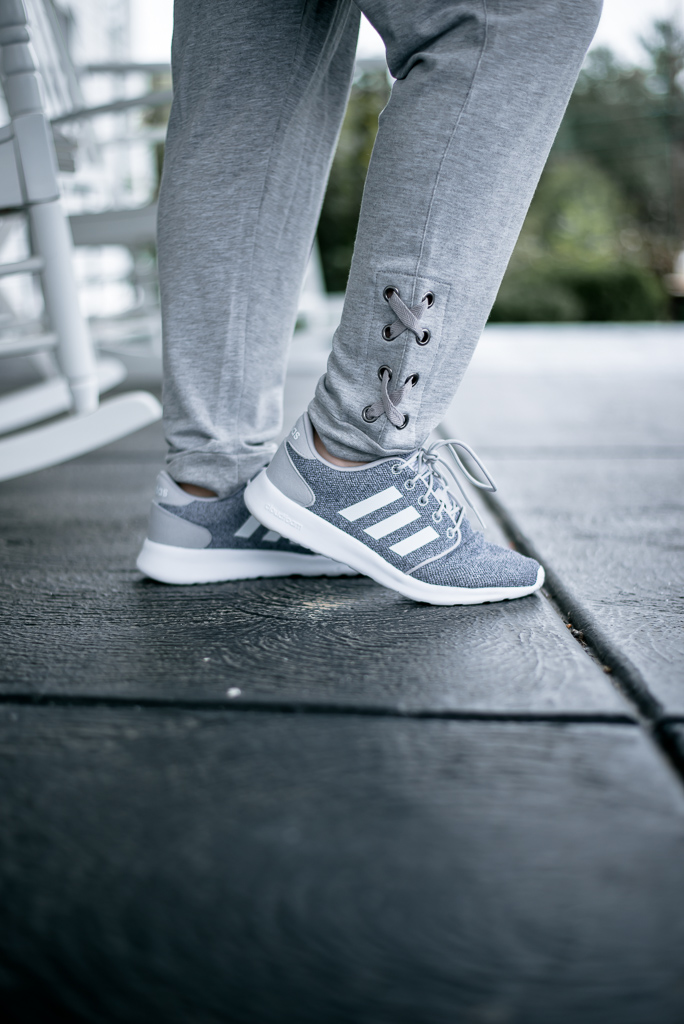 Look two: Gray pants with Camo tee.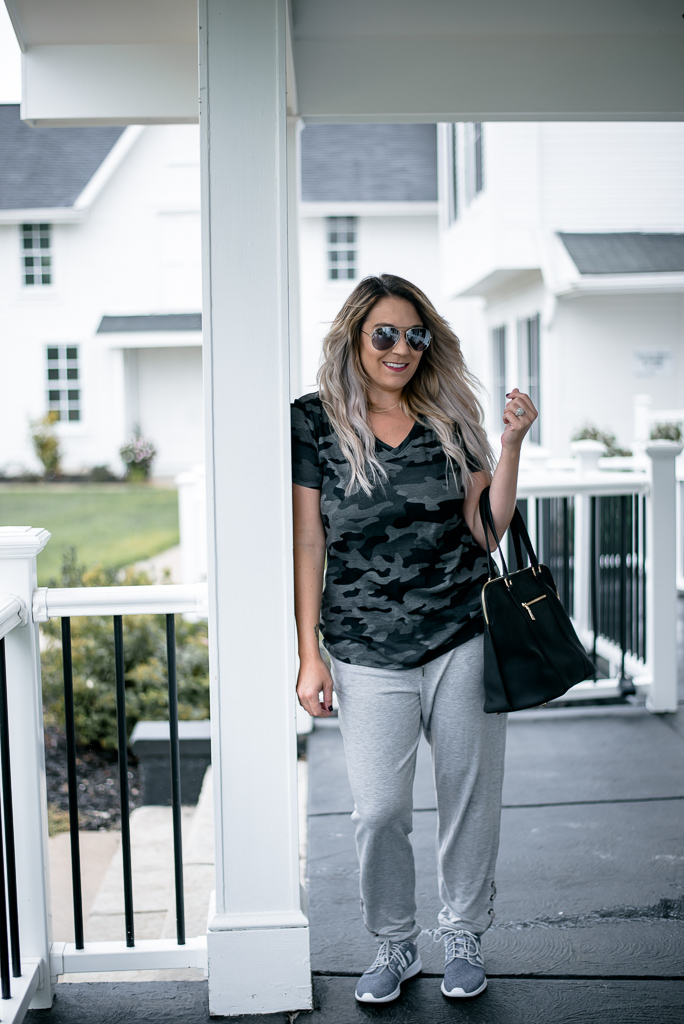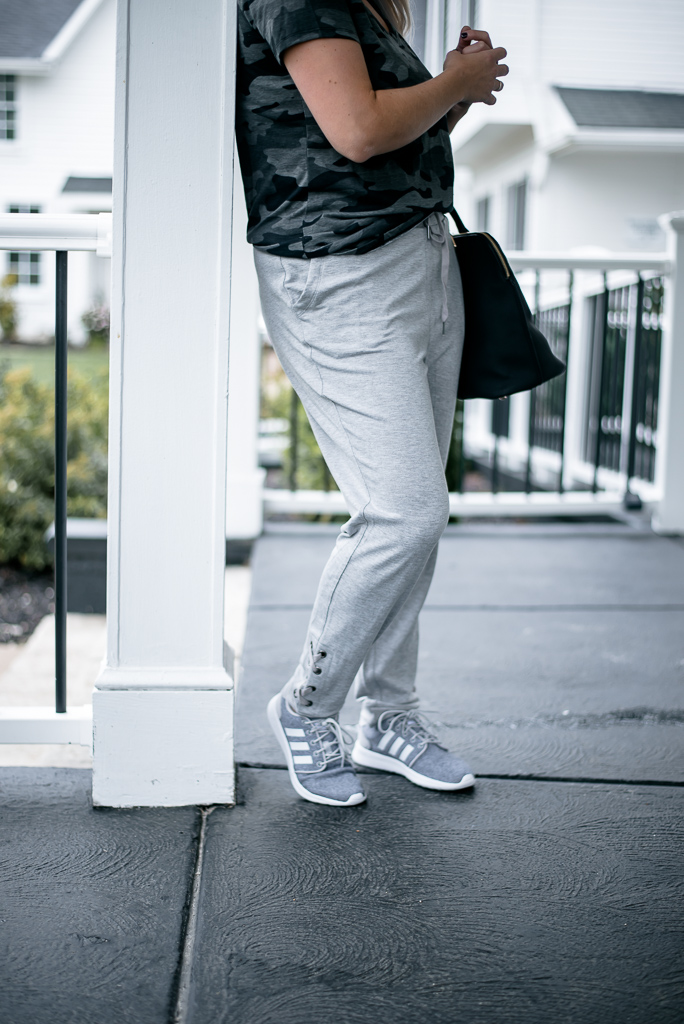 Look three: Black jeggings with Camo tee.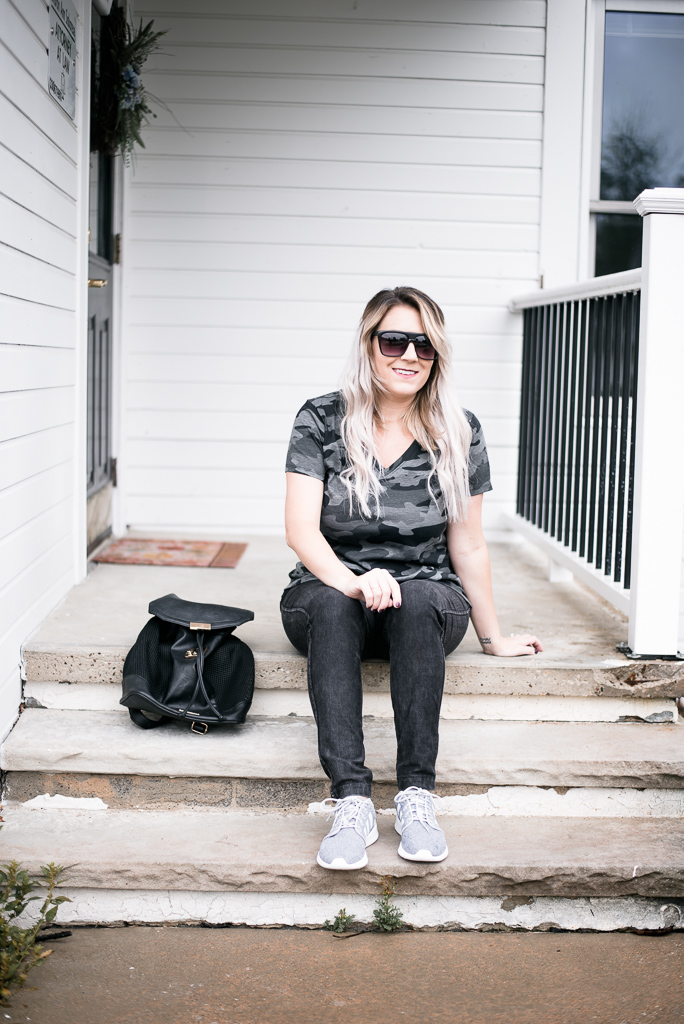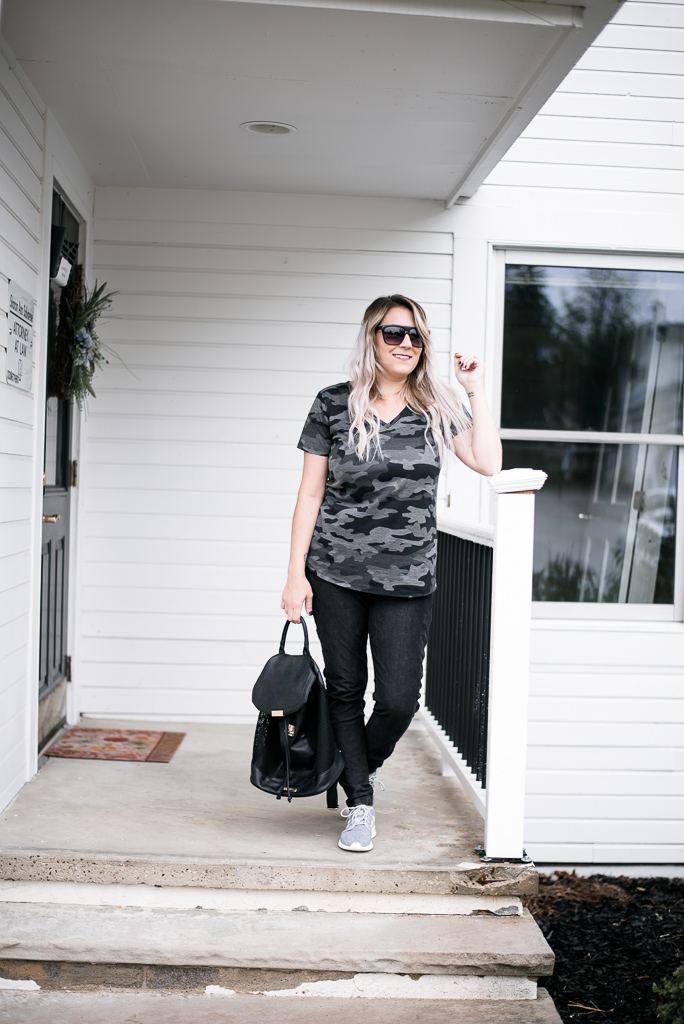 Look four: Black jeggings with gray tee.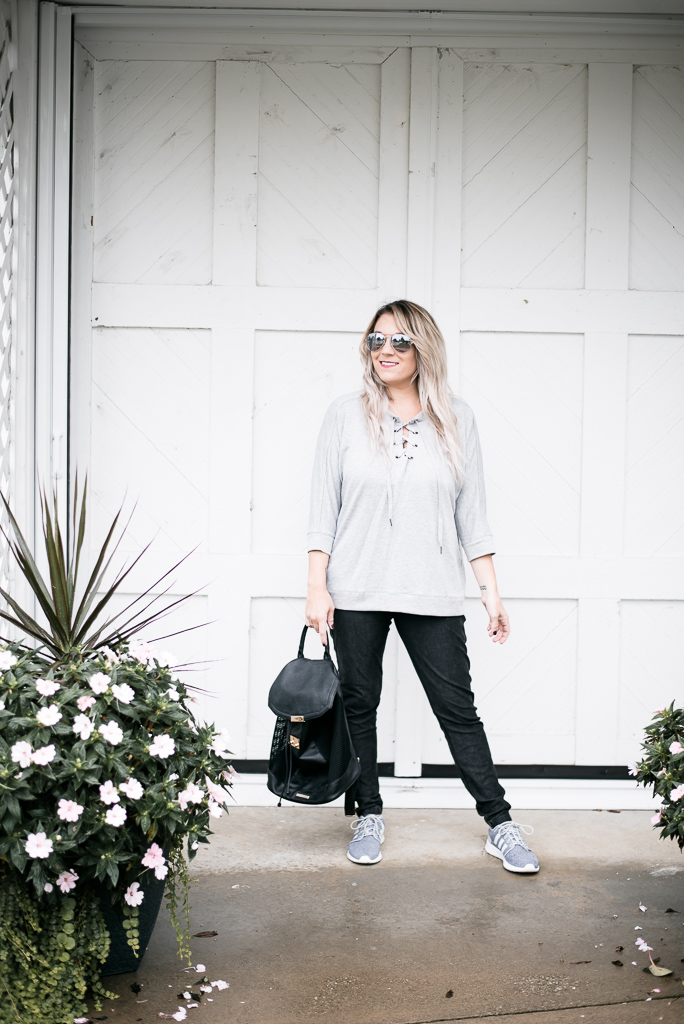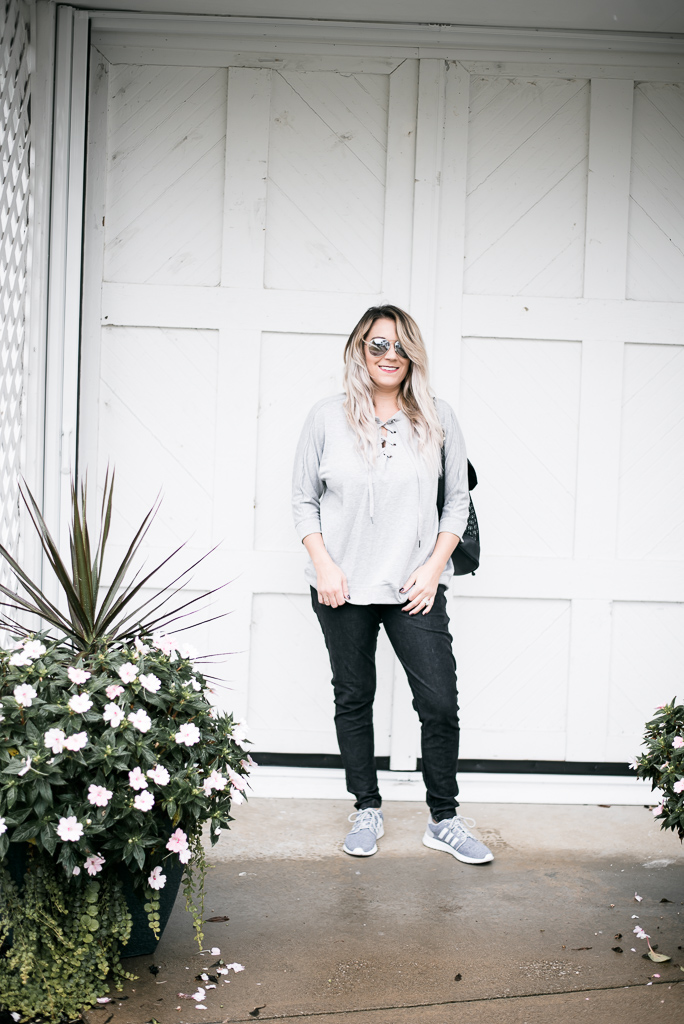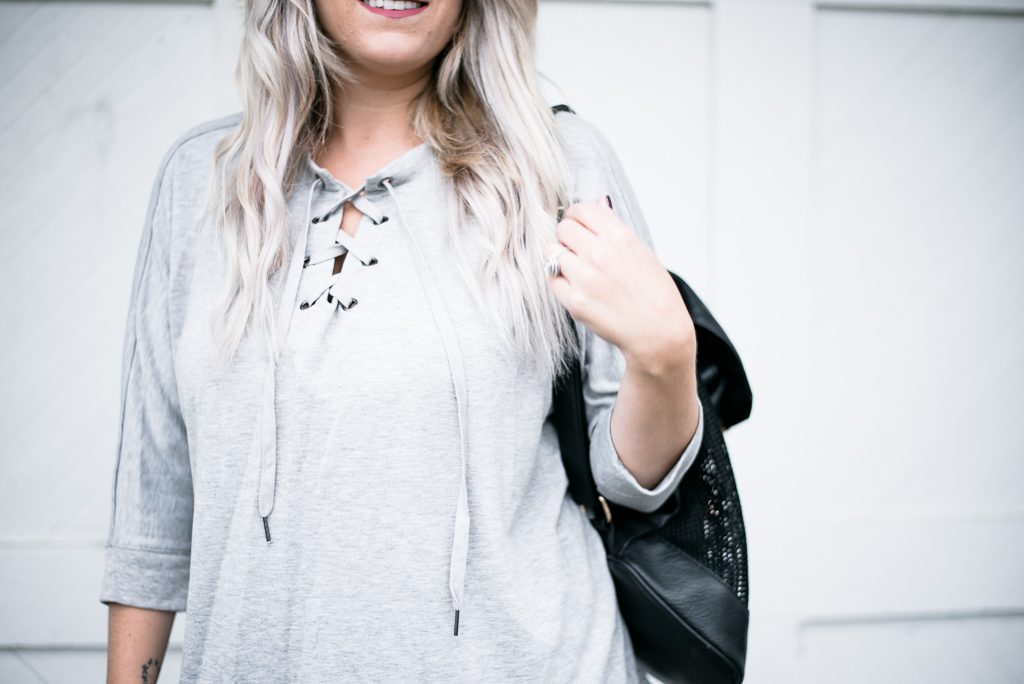 Look five: Black jeggings with white tee + Olive jacket.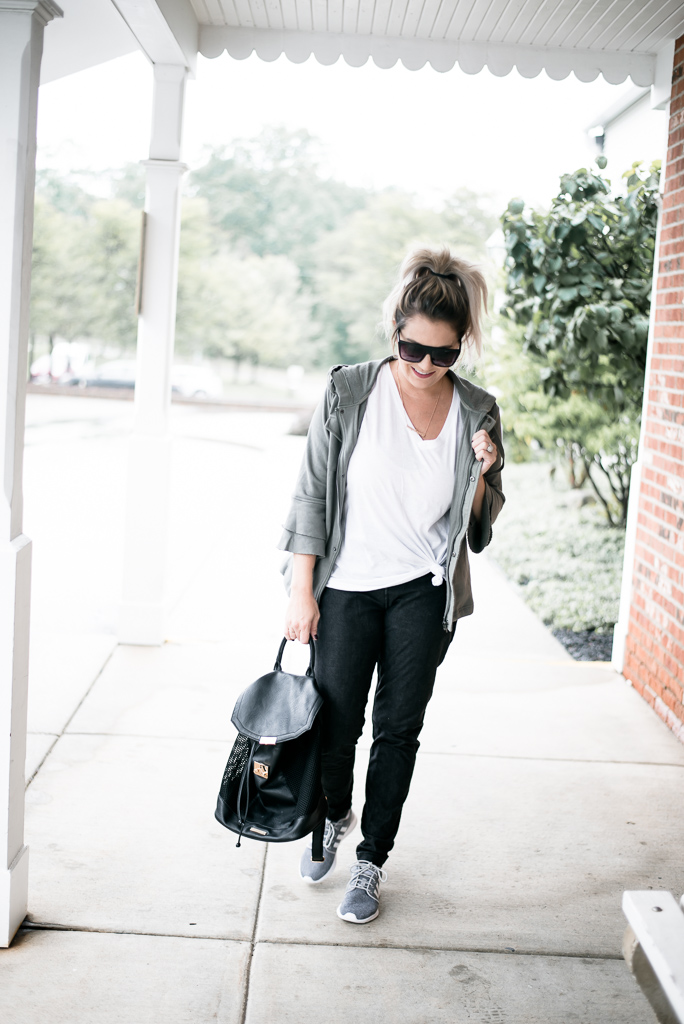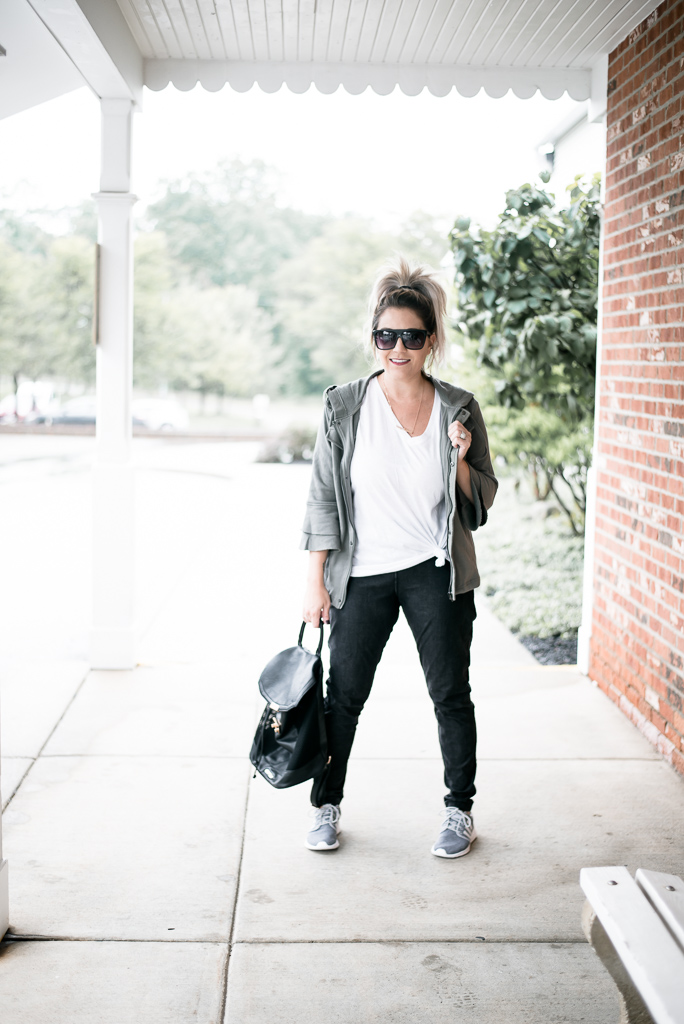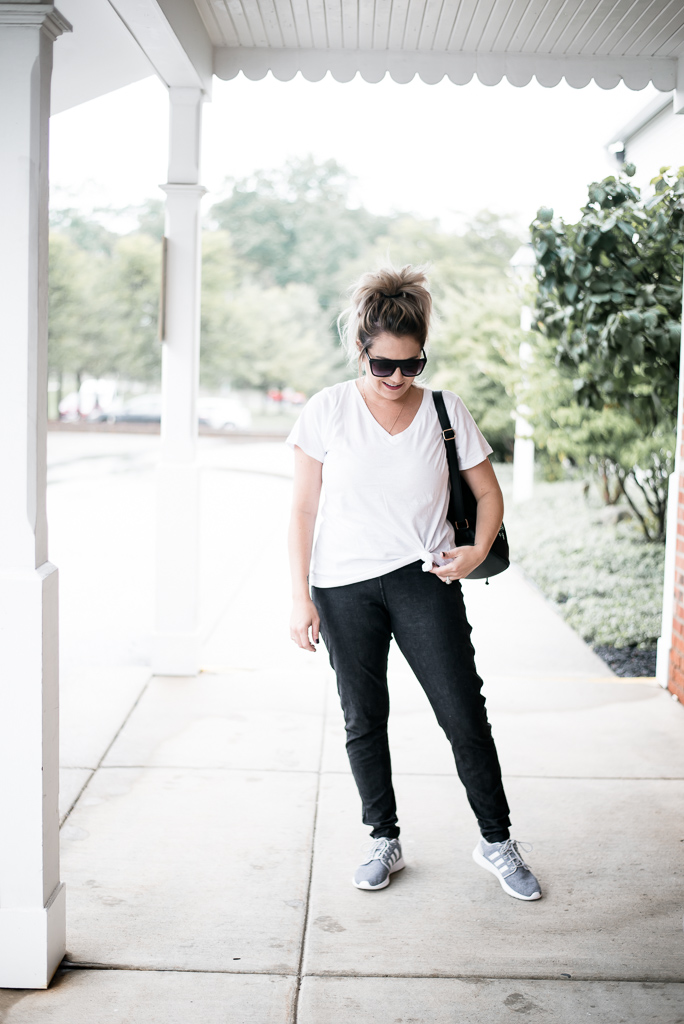 Look six: Camo pants with white tee.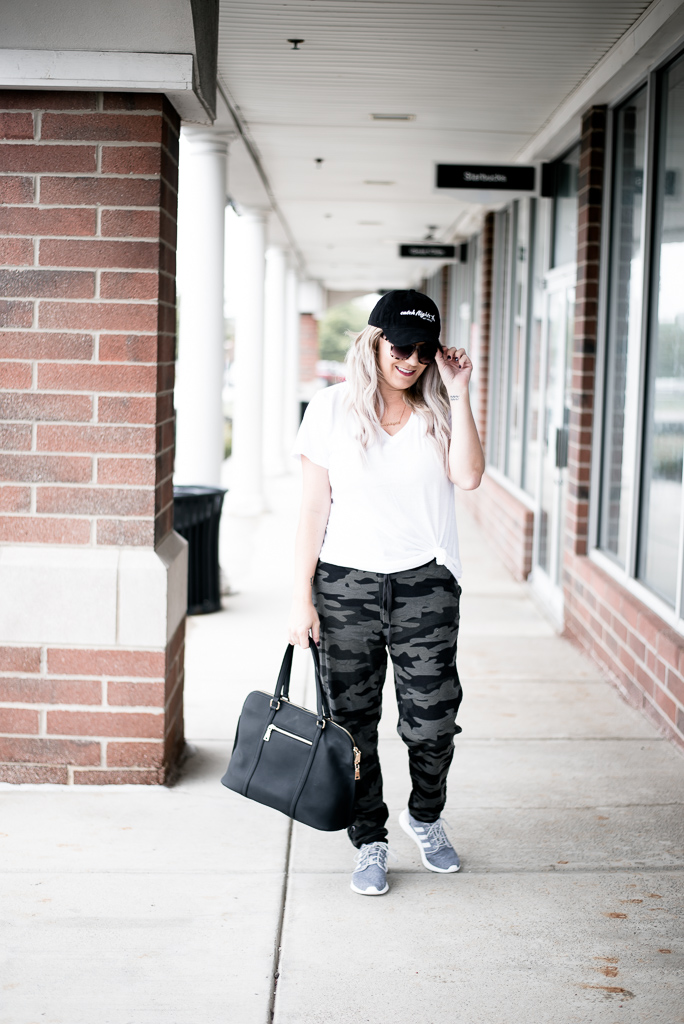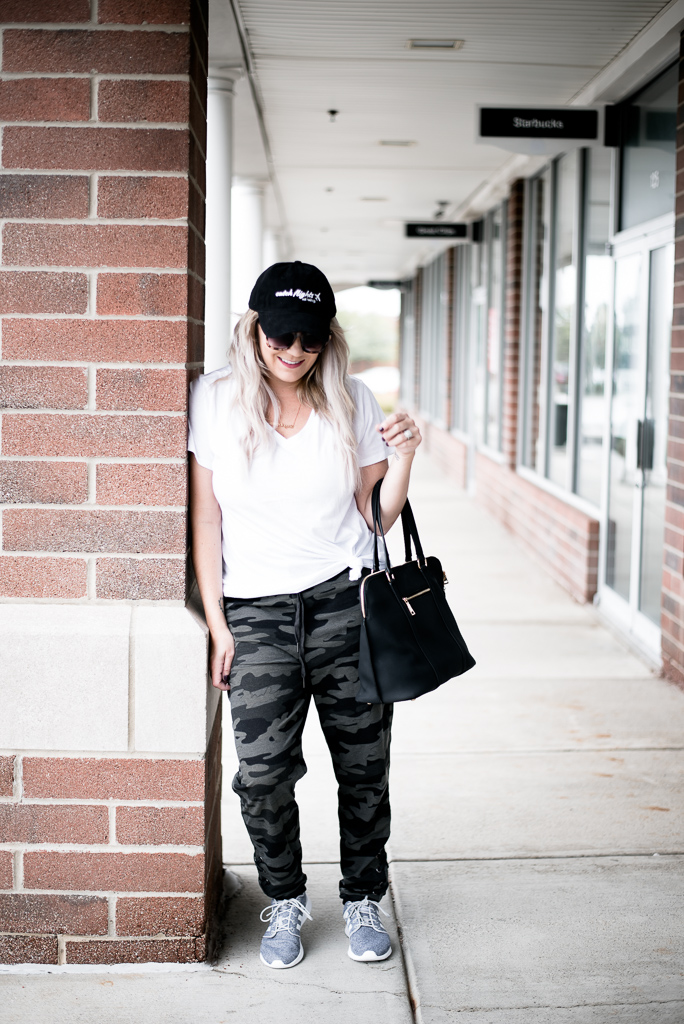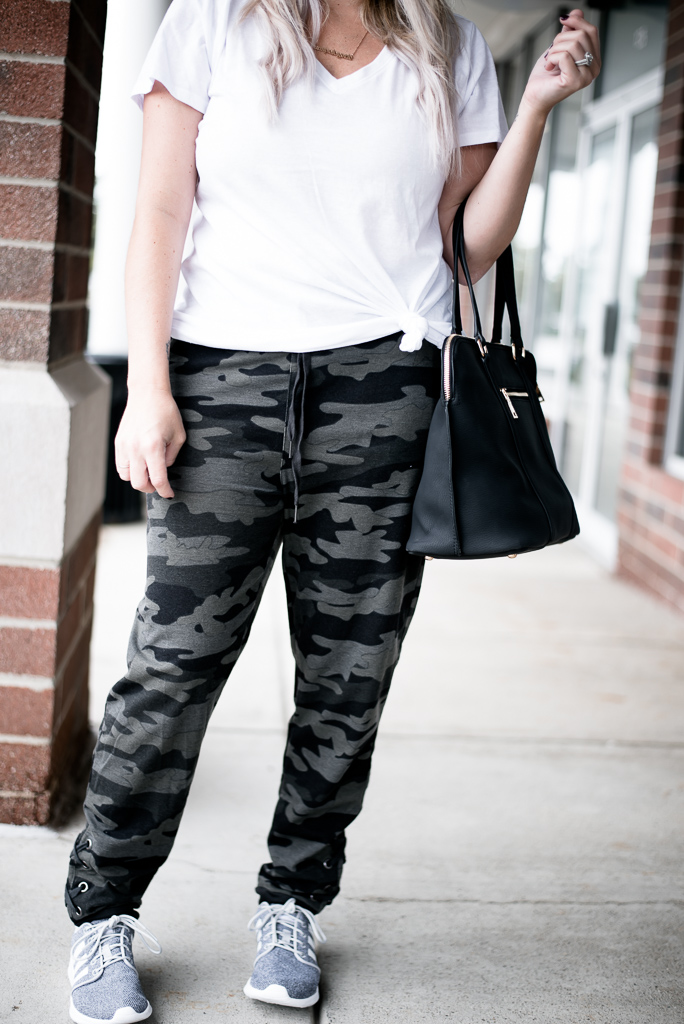 I also found this pair of Adidas tennis shoes at Meijer and they can go with all six of these outfits! I love wearing booties and heels just as much as the next person but these are much more practical for my everyday hustle and bustle. And while some people may rock joggers with those types of shoes, I can't run as fast while chasing after my kids in those. So tennis it is for me!
I love how versatile all of these pieces are and can be worn while lounging around the house or leaving it. And that my friends is a win in my book!
How do you feel about athleisure wear?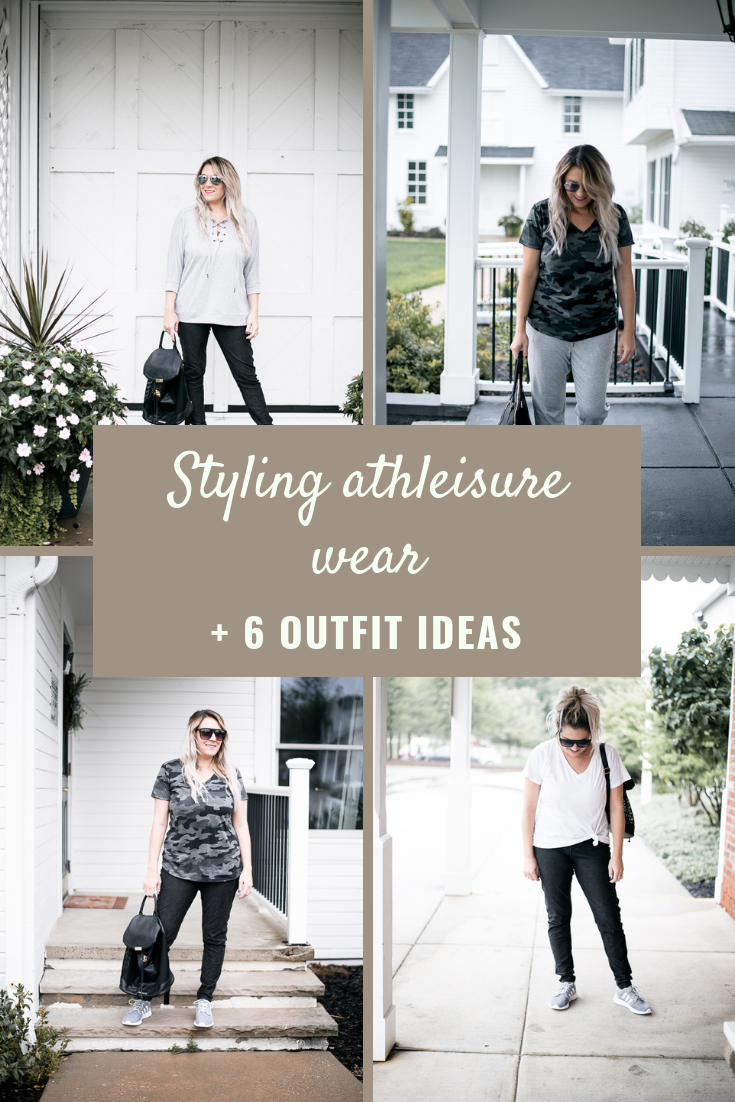 This is a sponsored conversation written by me on behalf of Meijer. The opinions and text are all mine.