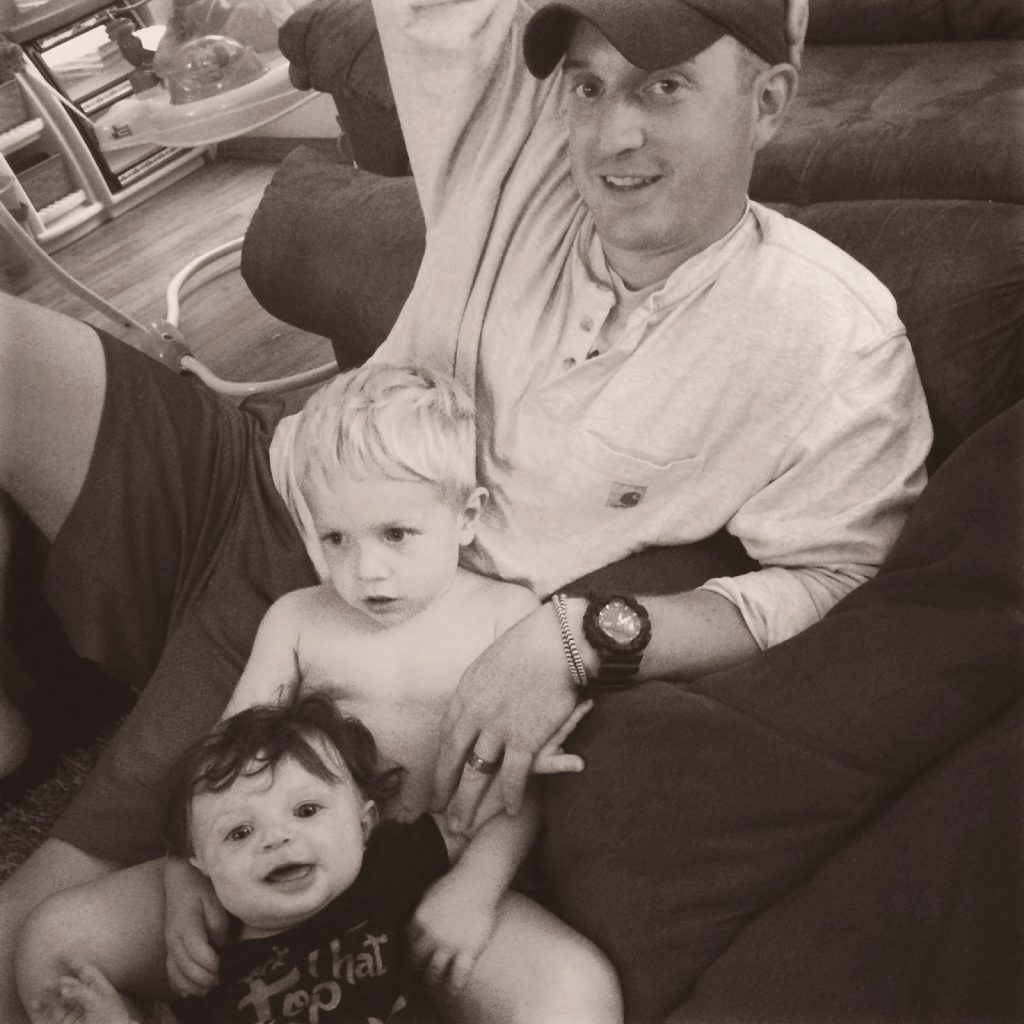 Last minute snuggles…
Well we're halfway through the first week, friends. The past two days have gone by extremely quickly and I think it's safe to say these next 9 to 12 months will fly by too. They certainly weren't easy by any means and my toddler seems to have turned into the spawn of Satan. I'm giving him the benefit of the doubt since Daddy just left but for reals, he's been a little demon. He already goes to a gym class twice a week and I enrolled him in swim lessons so I hope that helps to counteract the boredom!
Z is doing okay; he will be stateside until next month and then deploys straight from there. It's nice he has his phone and we can talk but it also sucks he's in the states and it's more time we have to be away from him. There's a chance I may get to see him next month (I don't want to get my hopes up) so let's hope that happens. I'm not sure if that will be harder considering we already had our emotional goodbye but I mean, if I can see him I'm going to see him. Nothing a box of tissues and Ben and Jerry can't fix, right?
His family is coming to visit us for a few days at the end of the week and then my best friend from Fort Drum will be down here the week after. I'm loving these visitors, it gives me something to look forward to. One of the hardest parts about Z being gone is that feeling that he's going to walk through the door after work, and then he doesn't. Surprisingly, Nolan has only asked for him once or twice and I think it's because I've been keeping him busy in anyway I can. For the most part, we're all doing alright and I just can't wait till we can put this behind us and (hopefully) be stronger from it.
Hope you're all having a great week! I have so many emails to respond to and work to catch up on but I appreciate your patience and understanding during this transition. Y'all mean the world to me 🙂
And before you go, check out a little sweepstakes going on! The prize is uhhhhhhmazing!
———————————————————————————————————————————
"I participated in an Influencer Activation Program on behalf of

Influence Central
for Dove Advanced Care Deodorant. I received a promotional item to facilitate my review."

Considering summer in Georgia lasts for 10 months (joking…or am I?), I'm pretty much in sleeveless tops or dresses all year round. And since you all know I'm obsessed with beauty products, I'm super excited to try Dove Advanced Care Deodorant in the next few weeks. I absolutely love Dove products as it is and I'm hoping this is no exception! If you haven't already, be sure to check out the
Sleeveless Summer Challenge
and win yourself a trip to NYC Fashion Week. OR actually don't, because I would love to go 😉