Winter style: Pastel Jacket
Looking to add a "pop" to your drab winter wardrobe? How about a pastel jacket? 
No winter blues around here, today we're talking winter HUES. Aka a pastel jacket! When we think of winter colors I feel like black, gray, and jewel tones become the go-to choice. I'm all about black because black is slimming and right now I feel disgusting as I pack on the pounds. Only 29 more weeks…
But there are no rules saying you can't add a pop of color to brighten your winter look! To keep it fun and upbeat, I like to add a little color to my mostly-black wardrobe. So when I saw this jacket from JustFab, I knew I needed it! Isn't it so fun?! AND the sleeves are removable, so come spring, you have a whole new look to rock!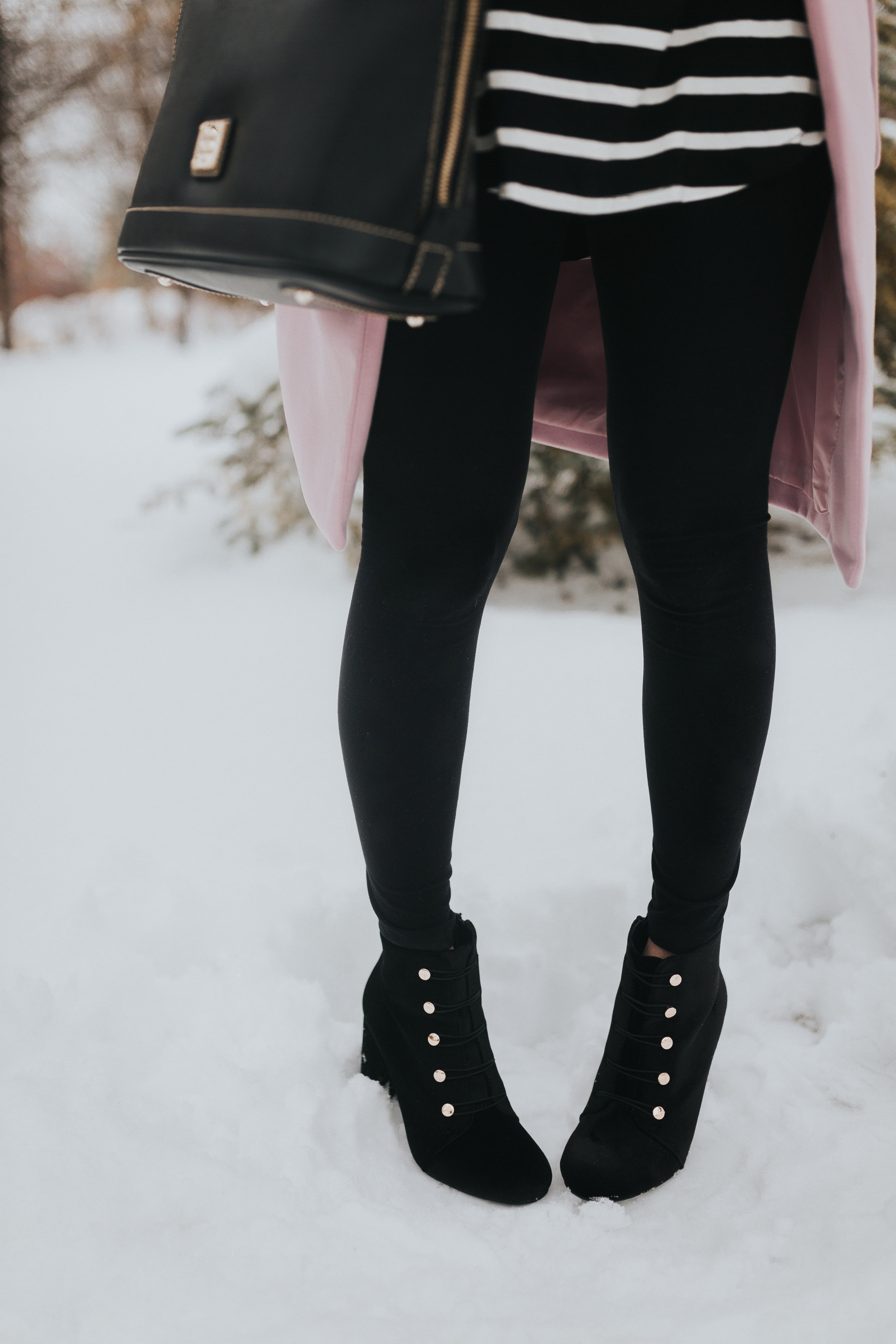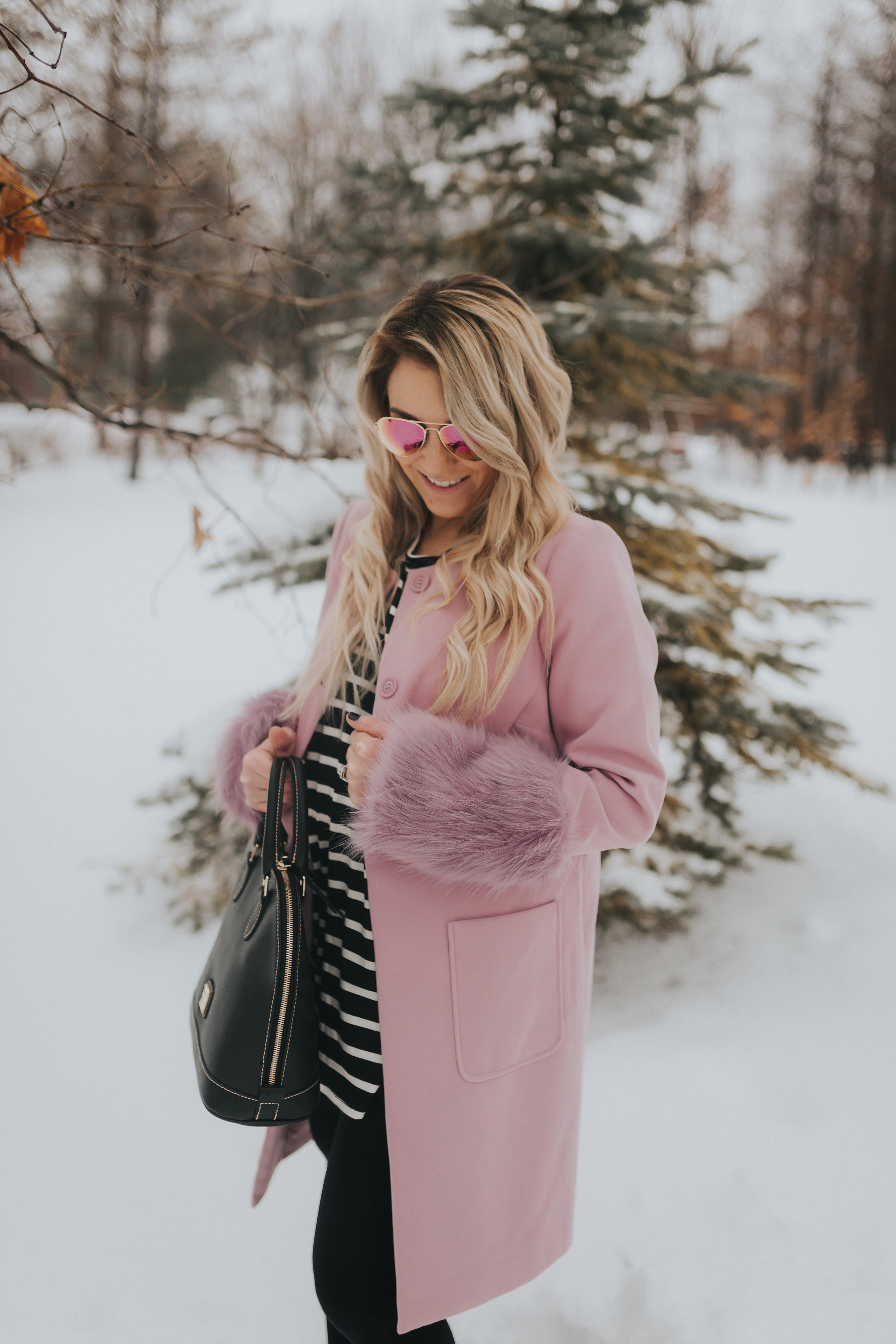 I've been living in leggings because it's so damn cold here and I refuse to put jeans on. My thermostat is set to 73 degrees but I swear this house is poorly insulated. So to me, it feels like it's about 50 degrees in here. And I can honestly say I know what that feels like because we had to keep my house at 58 or something crazy in college. #poorcollegekids.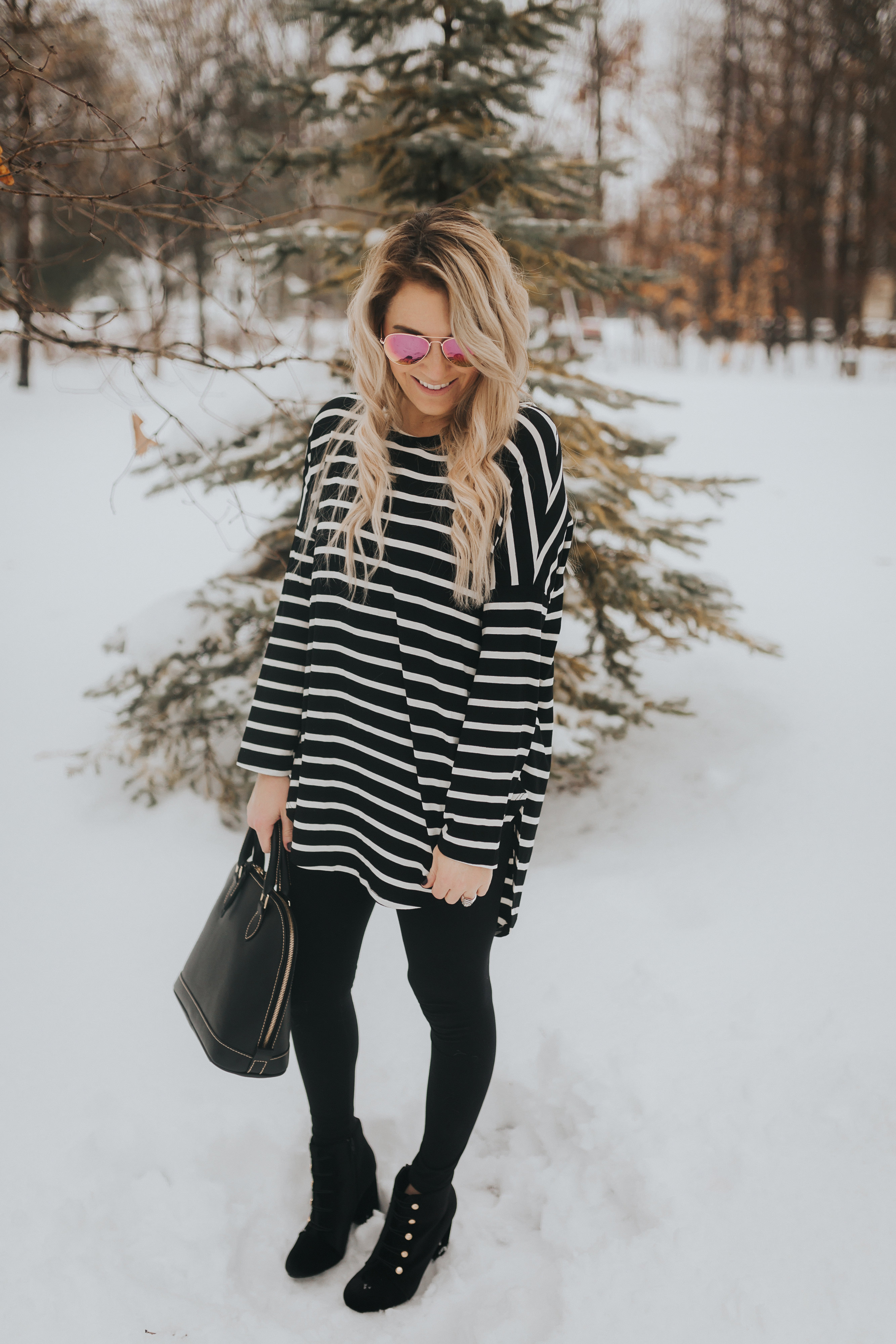 This top is from Pink Blush and I think I'll be living in it, pregnant or not. It's so super soft and I love me a good Dolman top. It gives me some shape and doesn't make me feel lost in it. It also comes in 5 different colors so yes, I'll be stocking up.
Pastels are not just for spring and I have gotten SO many compliments on this jacket! It also comes in Navy if you're sticking with the jewel tones for winter, which is totally fine! I had a hard time choosing between the colors too 🙂 So maybe you need both.. go crazy!
How do you feel about a pastel jacket for winter? Love it or hate it? 
Photo credit: Kalyn Mann Photography