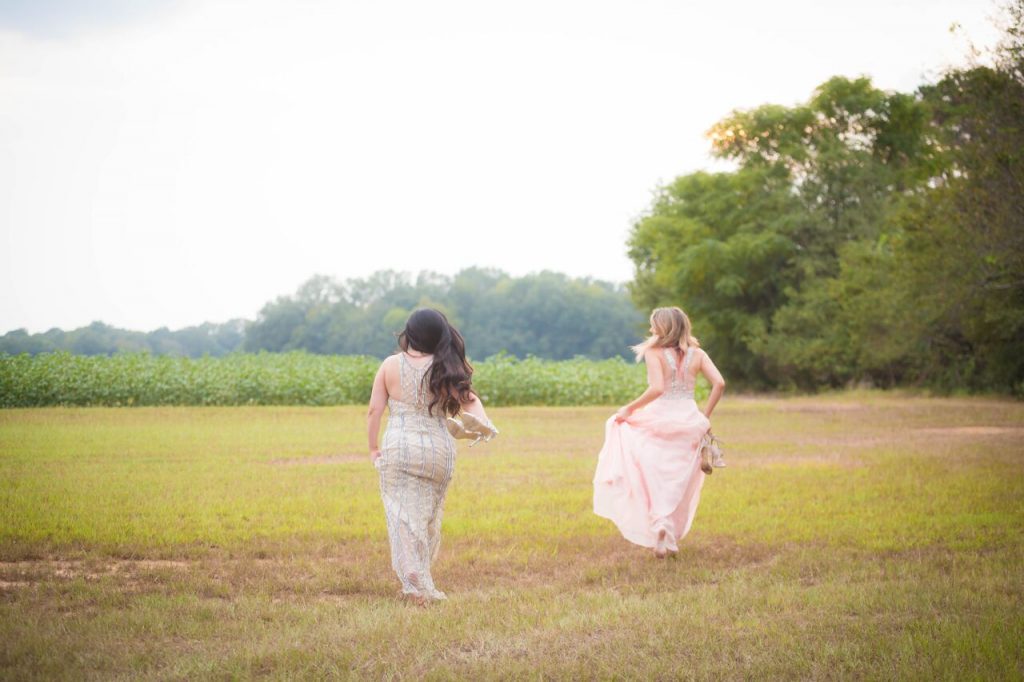 Once upon a time there were two beautiful princesses, Princess Samantha and Princess Whitney. Their husbands were the rulers of their villages and were very busy keeping the villages safe. Their job as soldiers often meant long trips away from the village or a extended stay way yonder, outside the village limits. And while both princesses loved their families and the villages they were raised in, they knew being a princess meant following their husband and his dutes. So they did.
One day, Princess Samantha and Princess Whitney were having tea with the women of their new village. They realized over tea and crumpets that they had so much in common. They both had young daughters, a love for garments, and were often known for frequenting the village market. They were destined to become friends.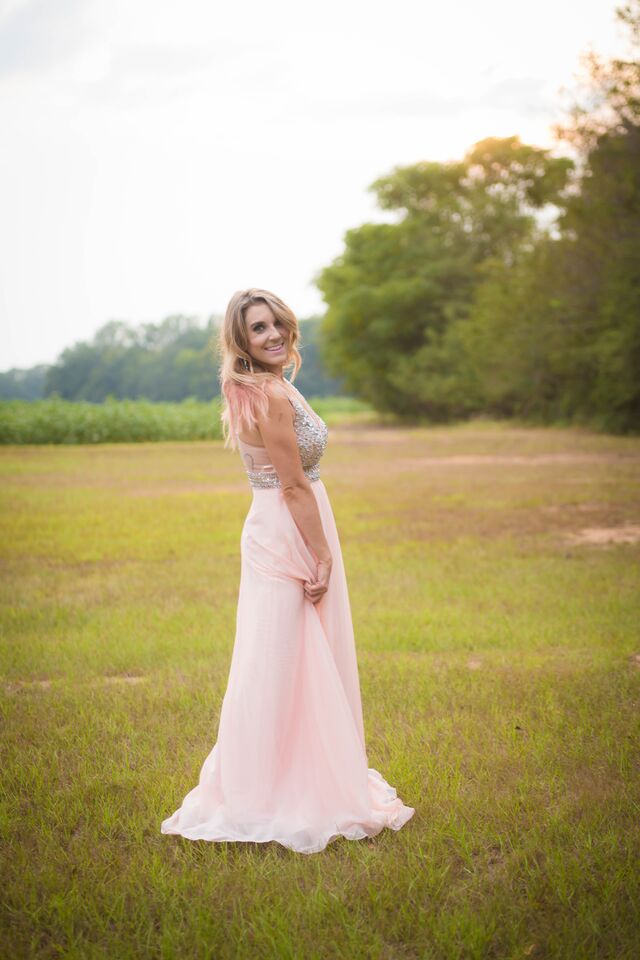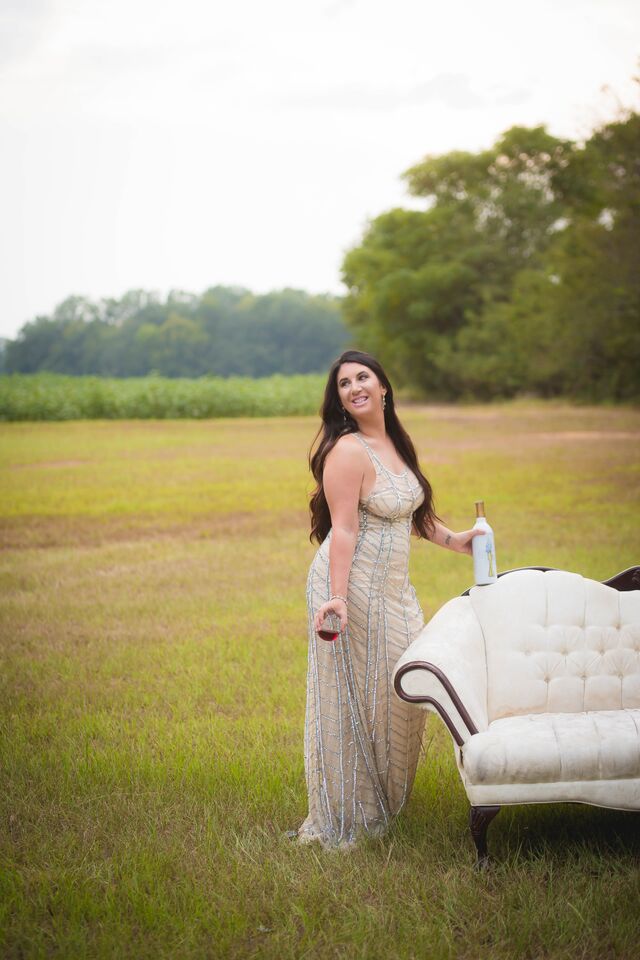 Soon enough, they began to spend a lot of time together. They held dinner parties at their respective castles and attended ball after ball. Before one particular ball, they were gifted the most beautiful Faviana dresses, a new designer to the village. They were made with the finest fabrics and most intricate beadwork, fit for a princess.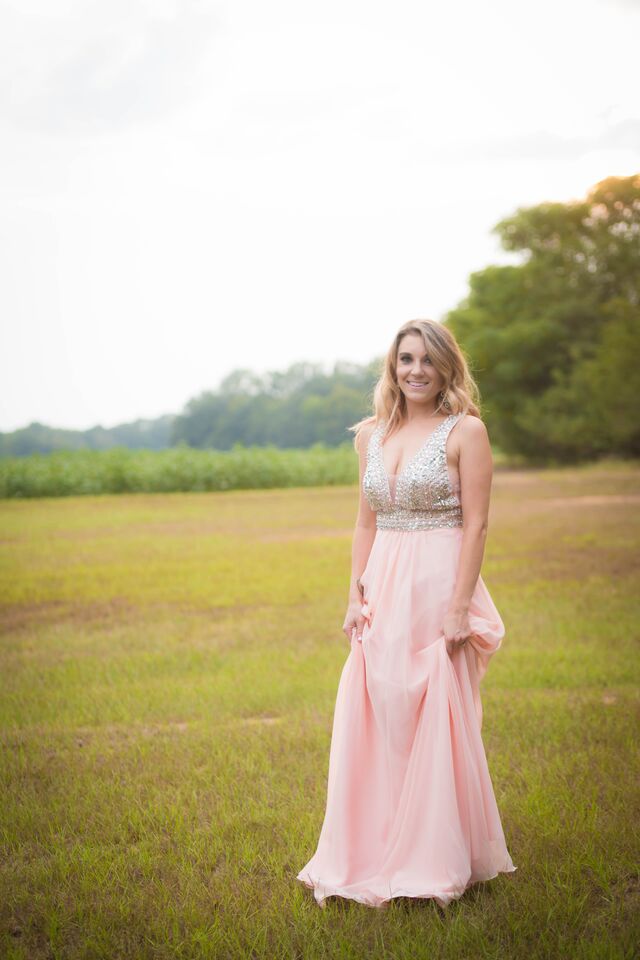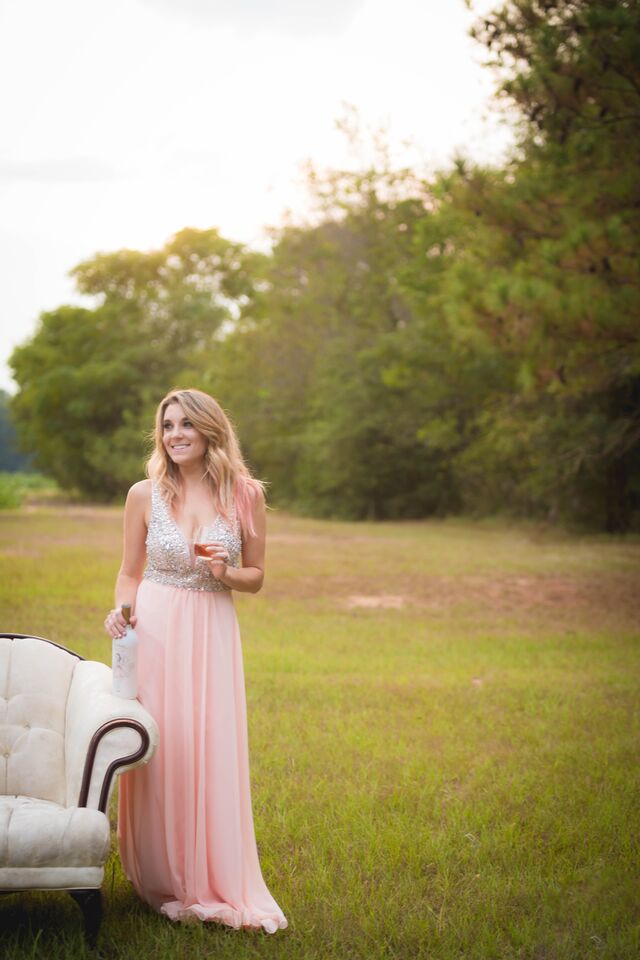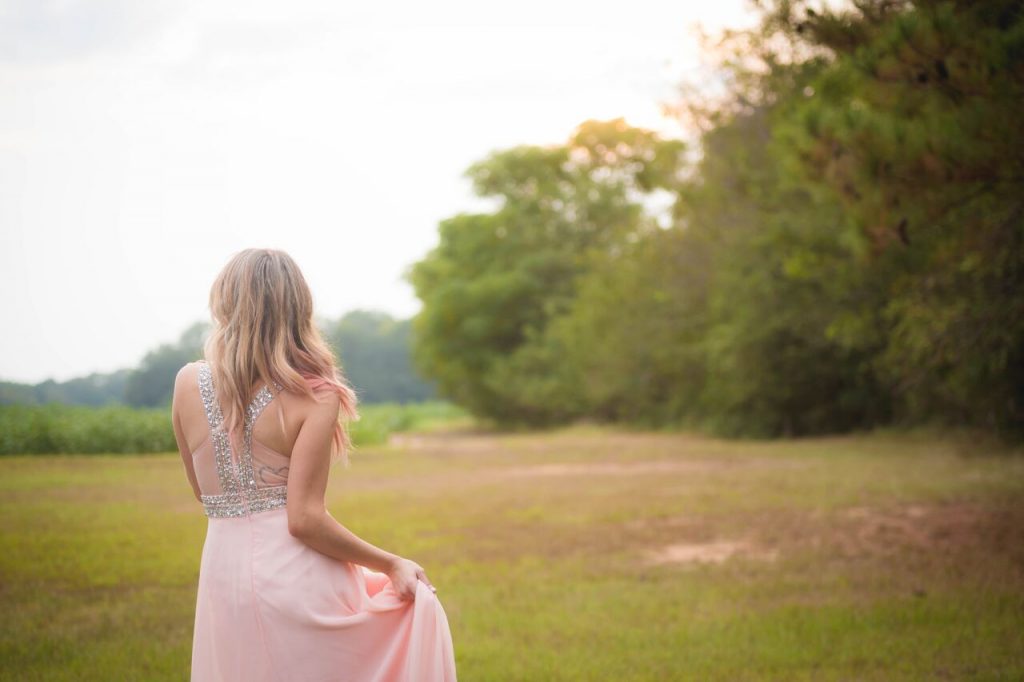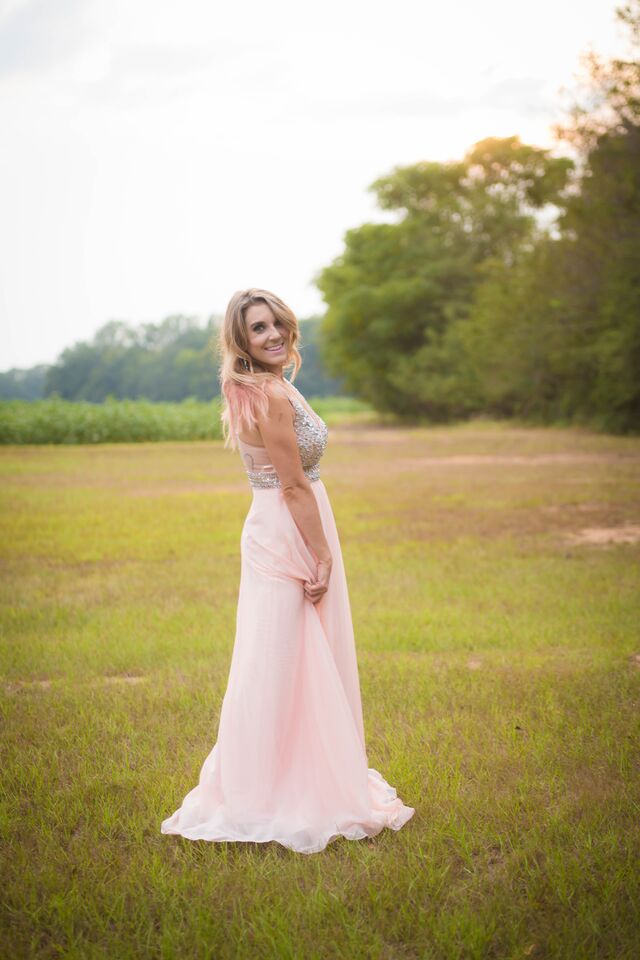 Princess Samantha and Princess Whitney weren't your typical princesses. They defied rules, laughed at inappropriate times and danced to the beat of their own drum. So before the ball, they decided to make a quick trip to the village over for some of their special wine. Royal balls were very formal events in which very strict etiquette was required. This included a receiving line, cocktail hour with the elders, and a gift for the hosting family. But on the way home from the village, the princesses couldn't help themselves from a little mischief; they stopped in a cotton field and decided to open the wine before returning. The very wine they were meant to gift the hosting family.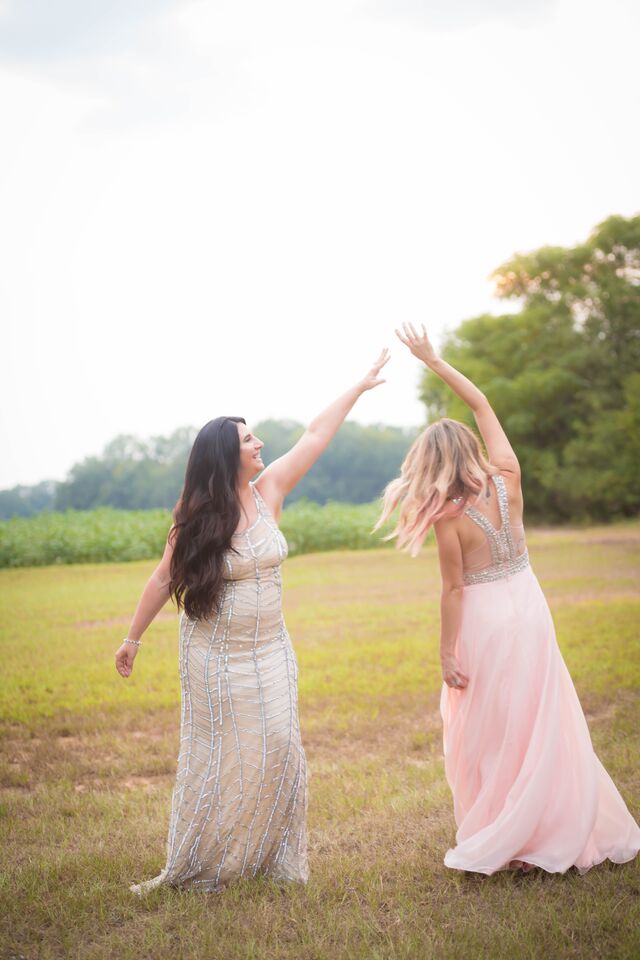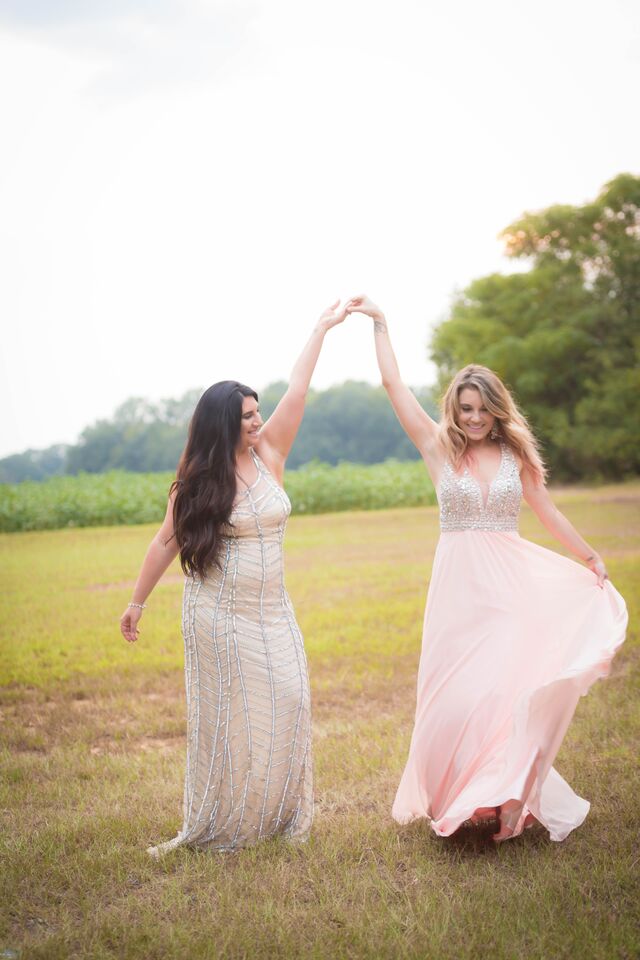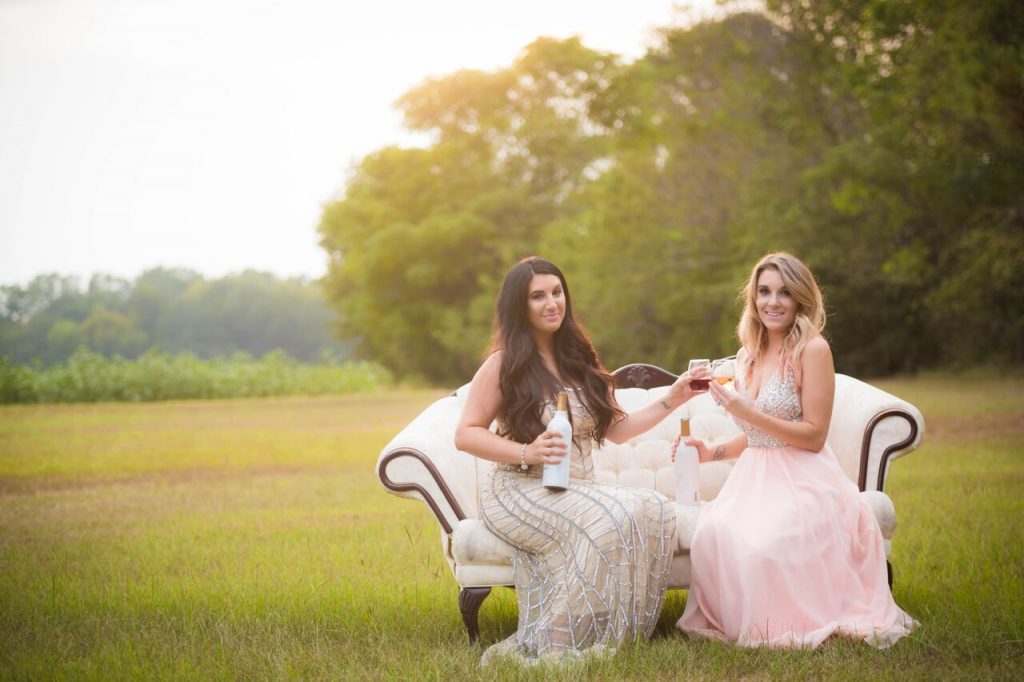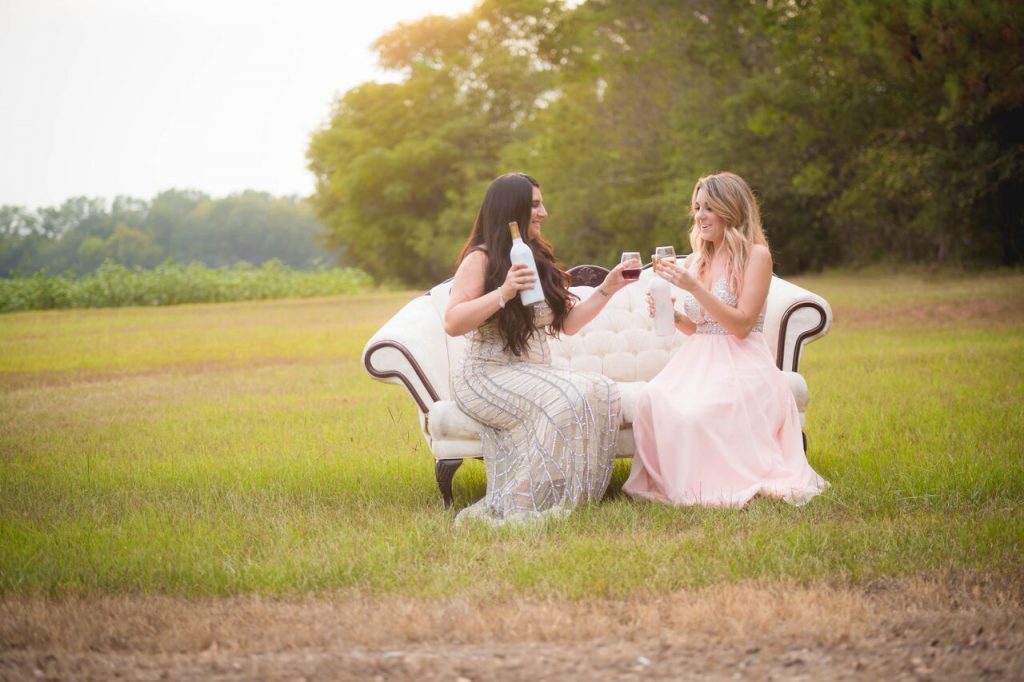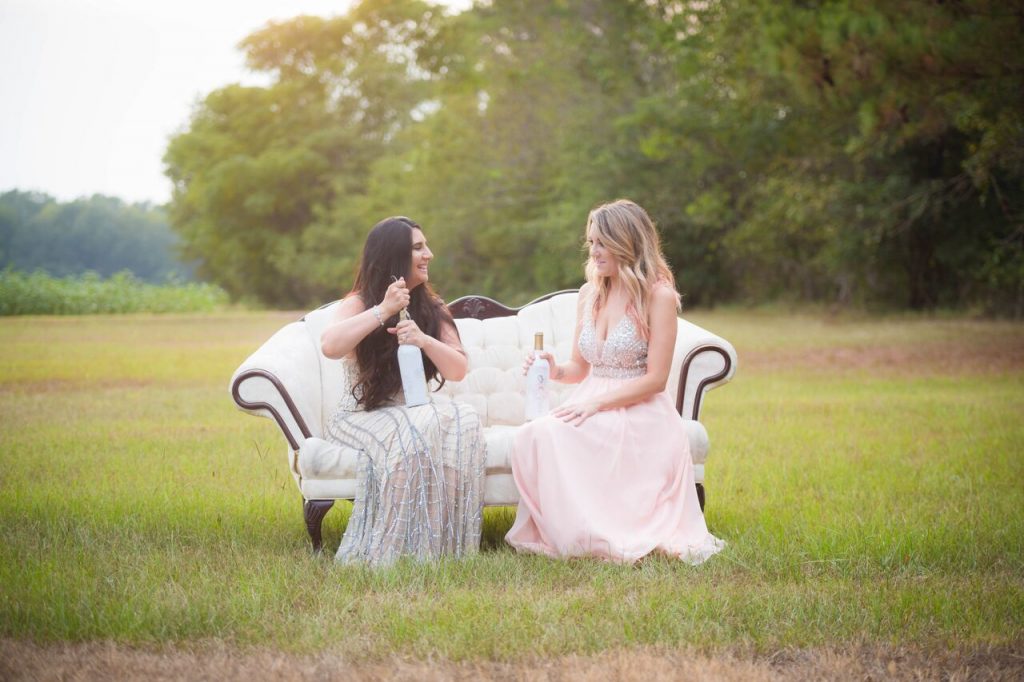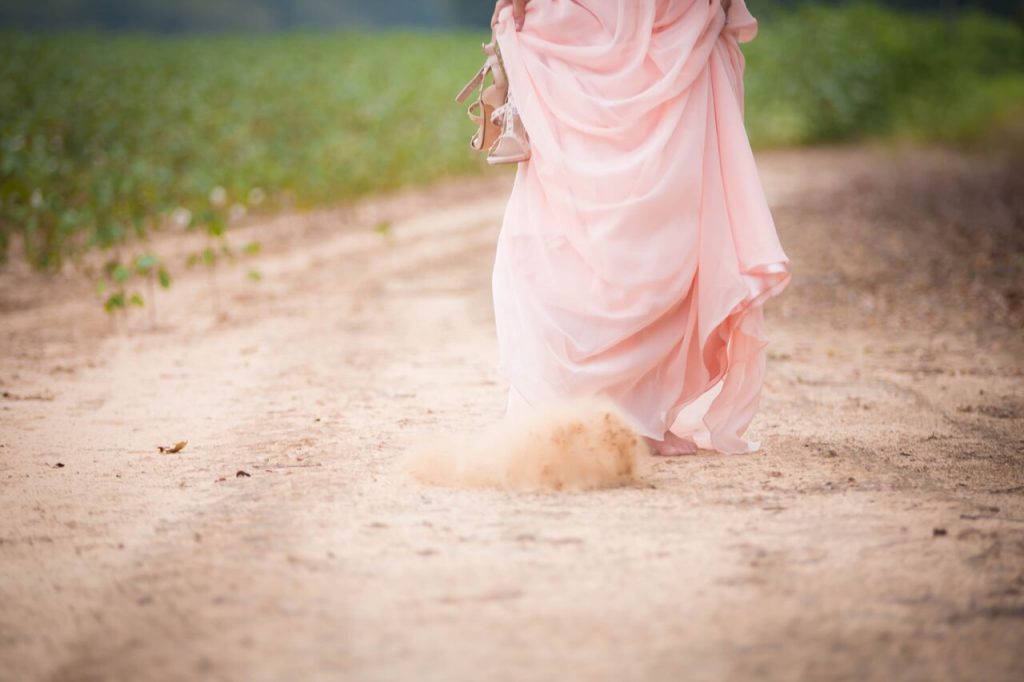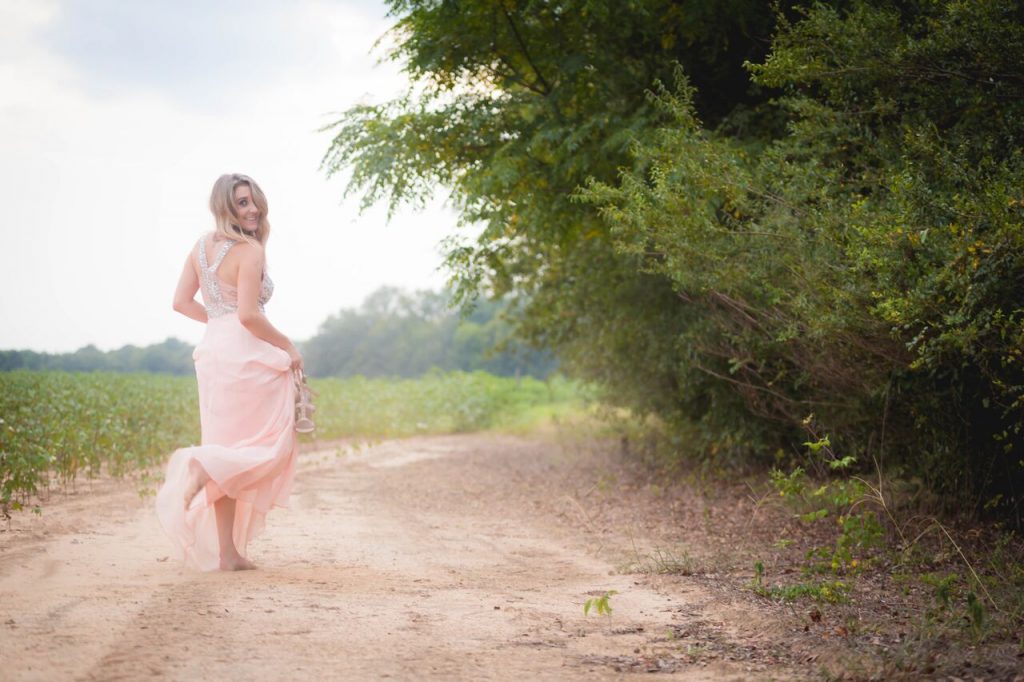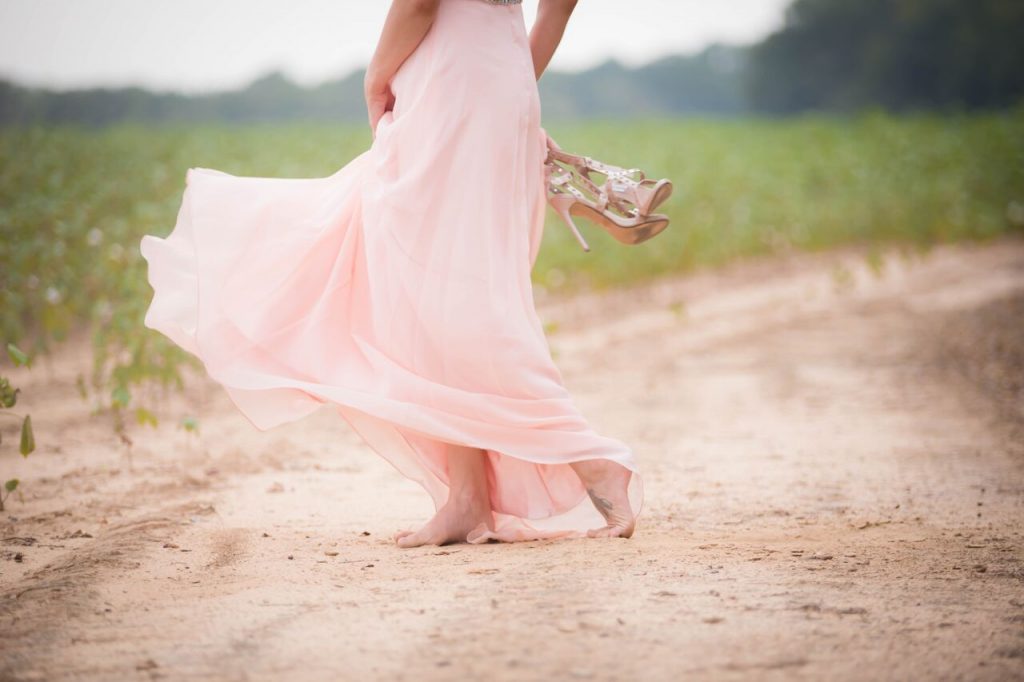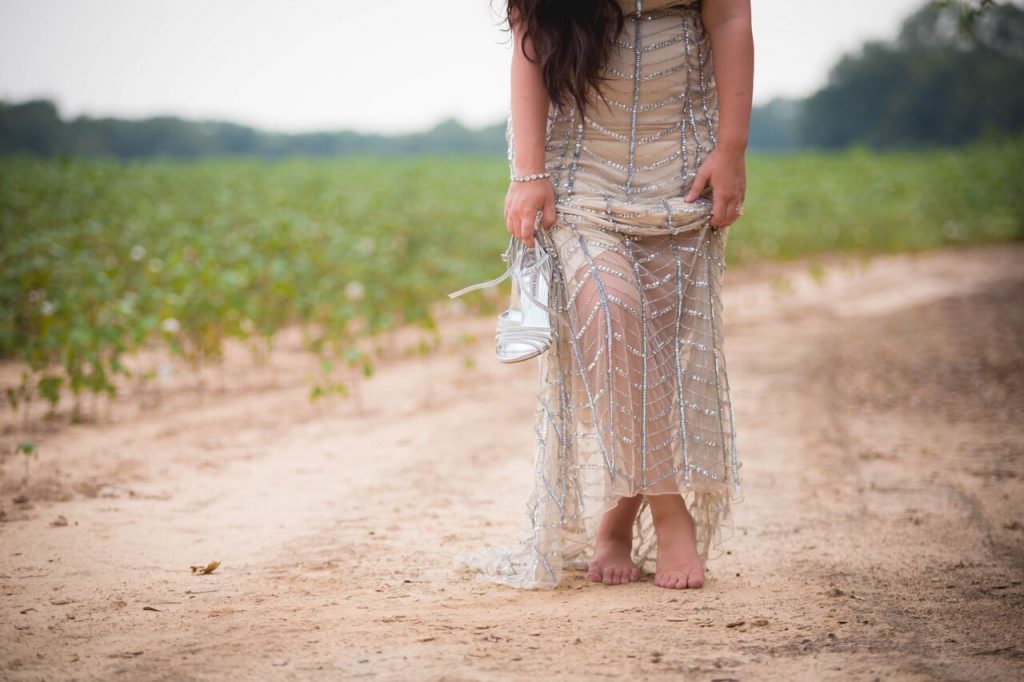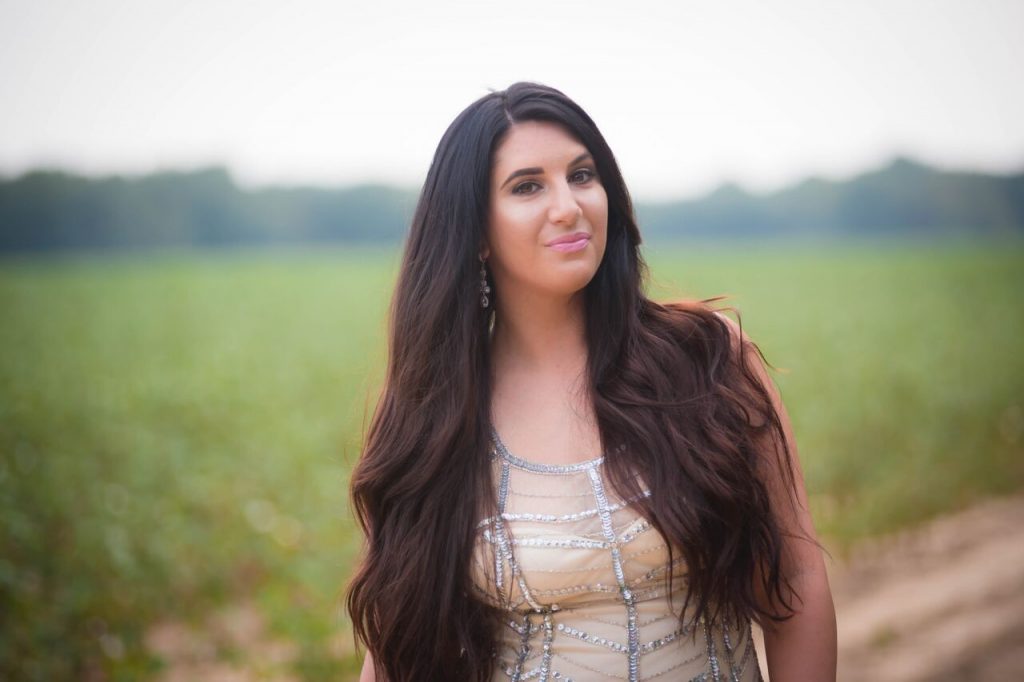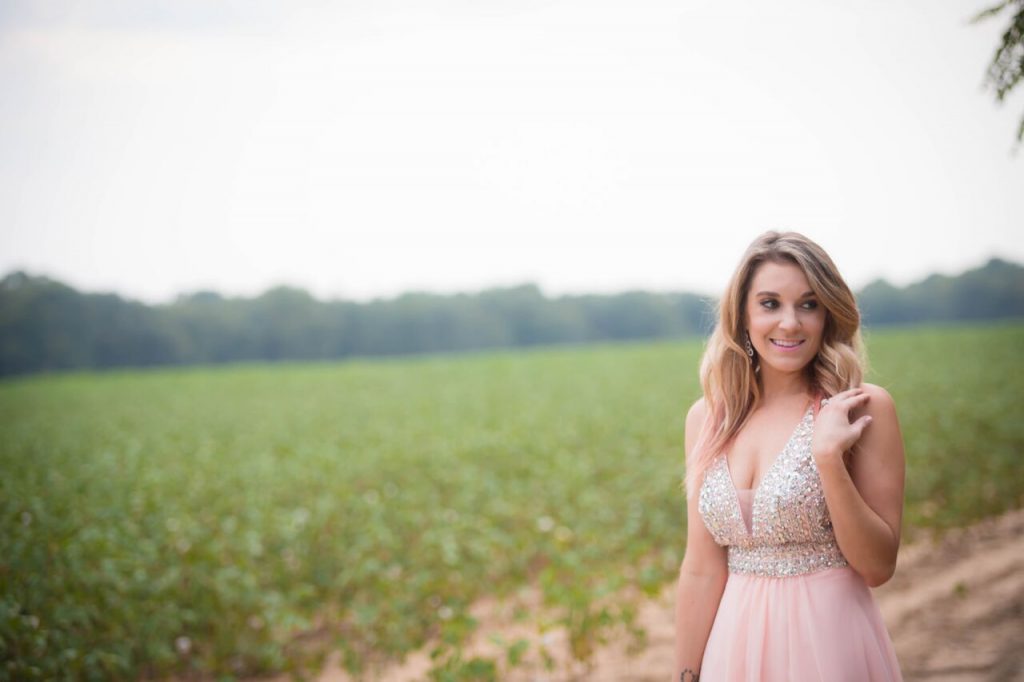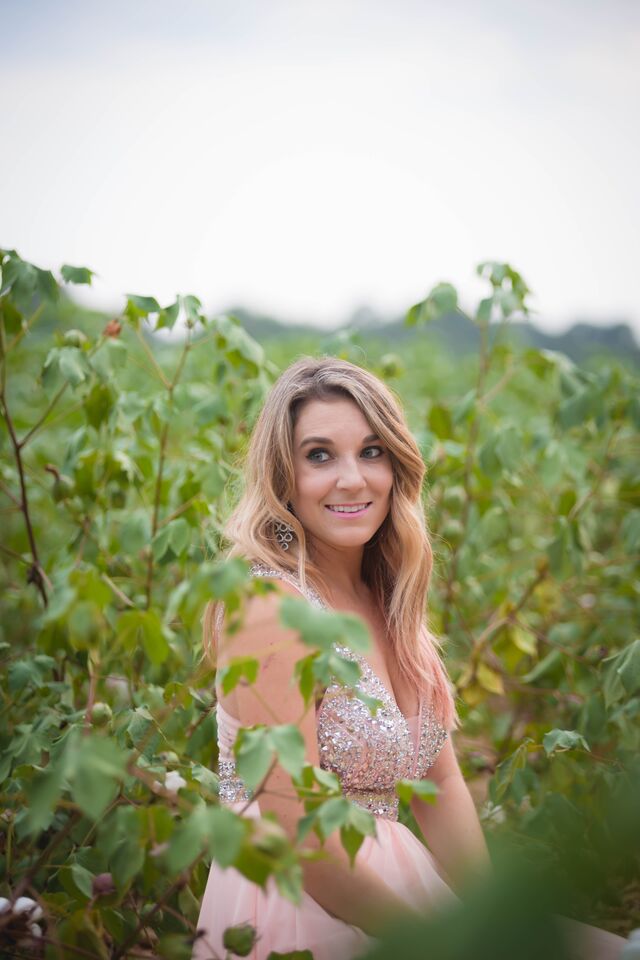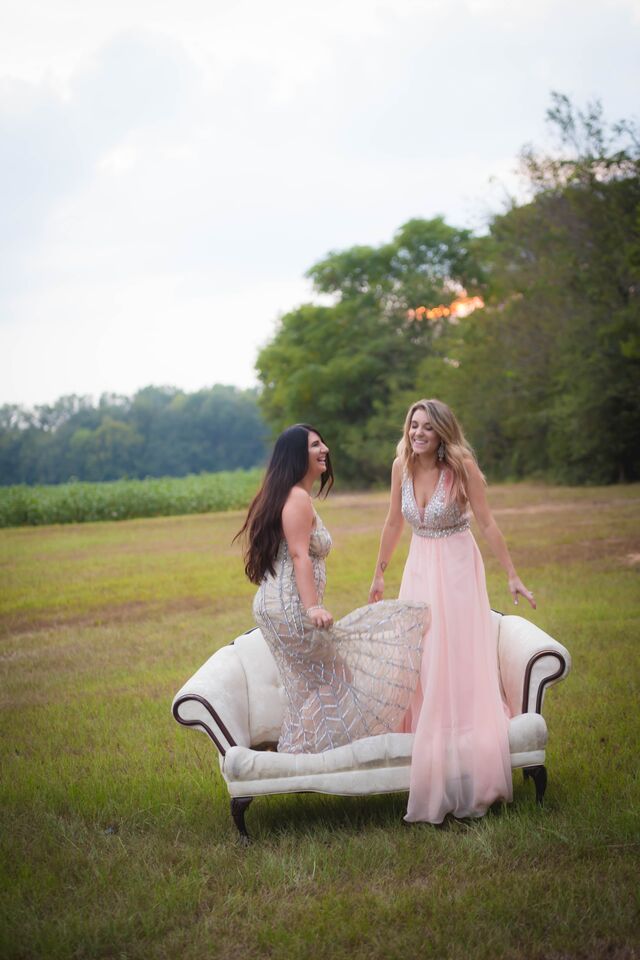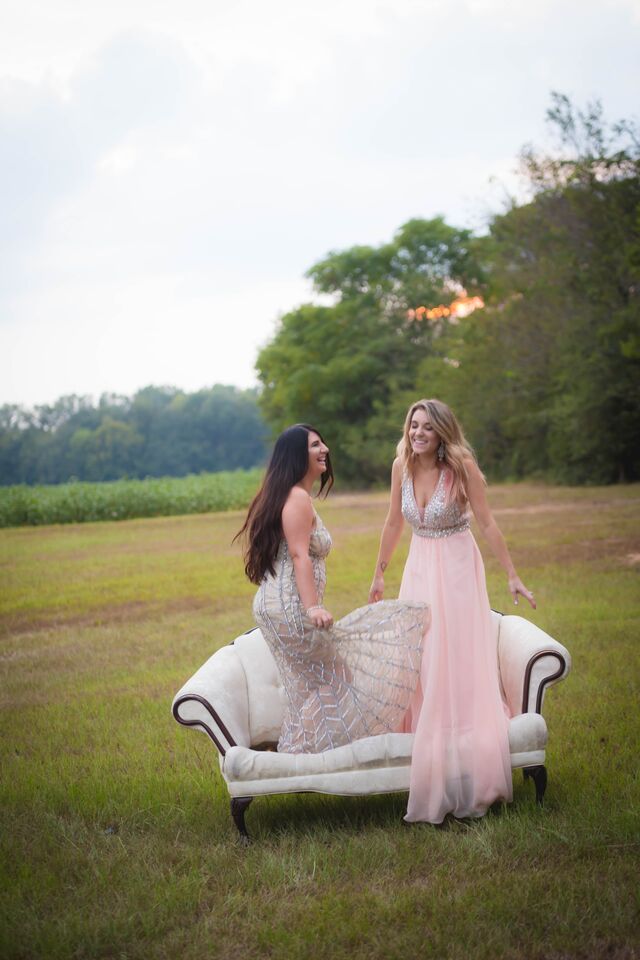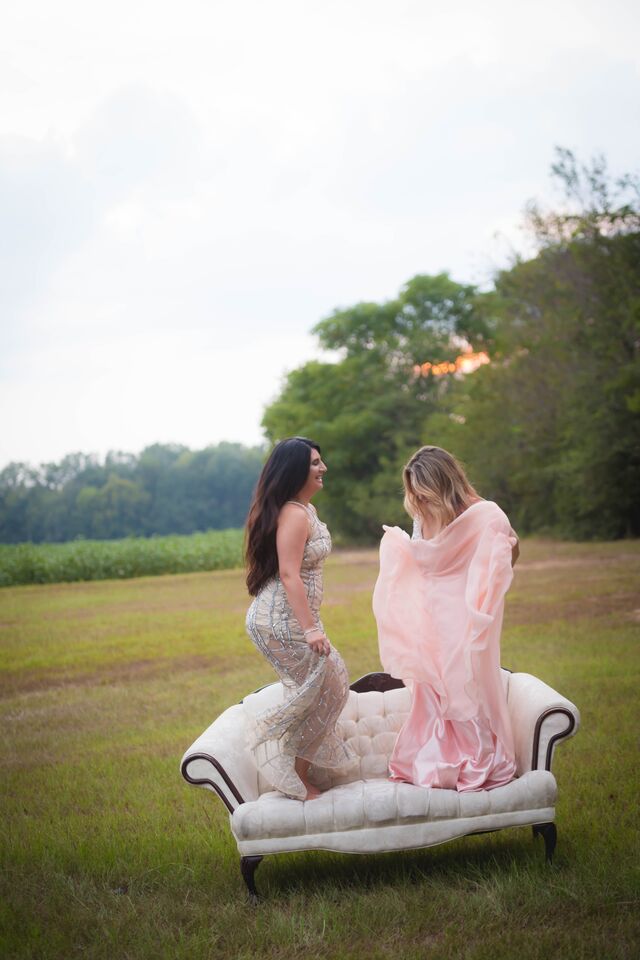 They danced, they ran, they jumped, and they laughed. They always had so much fun together and were tied by so many things, their zest for fun and life being one of them. They returned to the village empty handed, covered in dust, but with grins from ear to ear. Life wasn't always easy and they seemed to put everyone else before themselves sometimes. But in this particular moment, they felt more beautiful than they ever had in their gorgeous gowns and had enjoyed themselves more than they had in a long time. 
After seeing how happy they were, no one was even upset that they had broken the rules and returned without a gift. So they danced the night away in their beautiful gowns and they drank (what was left) of the special wine and lived happily ever after. 
———————————————————————————————————————————————-
Those were some pretty lucky princesses, right?! Seriously though, I had SO much fun with this photo shoot. I fell in love with Faviana after attending their fashion show a few months ago, and was so honored to be gifted this gorgeous gown. When Whitney came up with the idea to do a little "best friend" shoot in a field with this delicious wine from Sociologie, I of course said yes! We had so much fun frolicking in the fields, sipping wine, and jumping on couches. It felt so good to let loose and have a little fun with my girls. Amy, our friend and amazing photographer, totally brought this vision to life and I couldn't be happier with how these turned out.
Everyone deserves to let their inner princess out sometimes and when you do it in the company of your best friends, it makes it even more fun 🙂
So a big thank you to Faviana, Sociologie, and Amy Hess Photography. And of course to my girl Whitney. Thank you for being you and for loving me for me. I love you more than words (and pictures) can say. XO.