Paislee's Nursery Tour + a giveaway.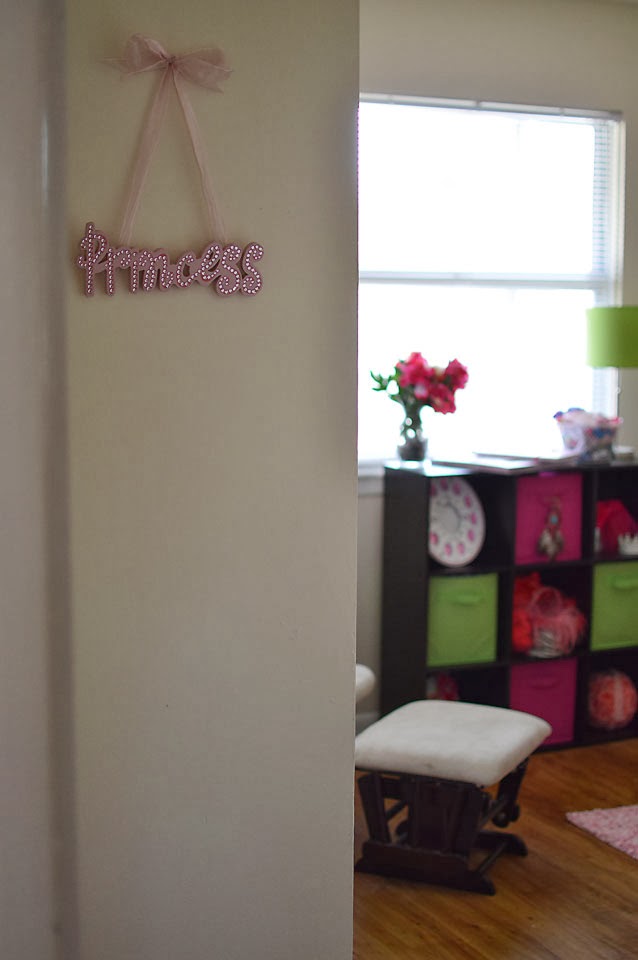 Even though she won't be using it for another couple of months, getting her nursery situated was one of the first things I wanted to do when we got to the new house. Between being excited to decorate a little girl's room and even more excited to put it all together, I couldn't wait to set it up!
As a second time mom, I learned a lot about what you need and don't need when it comes to a nursery. My first mistake? A complete bedding set. According to the doctors, the only acceptable items in a crib for baby to sleep include sheets and a breathable bumper. So even after I had Nolan's set, I had to go out and purchase a breathable bumper.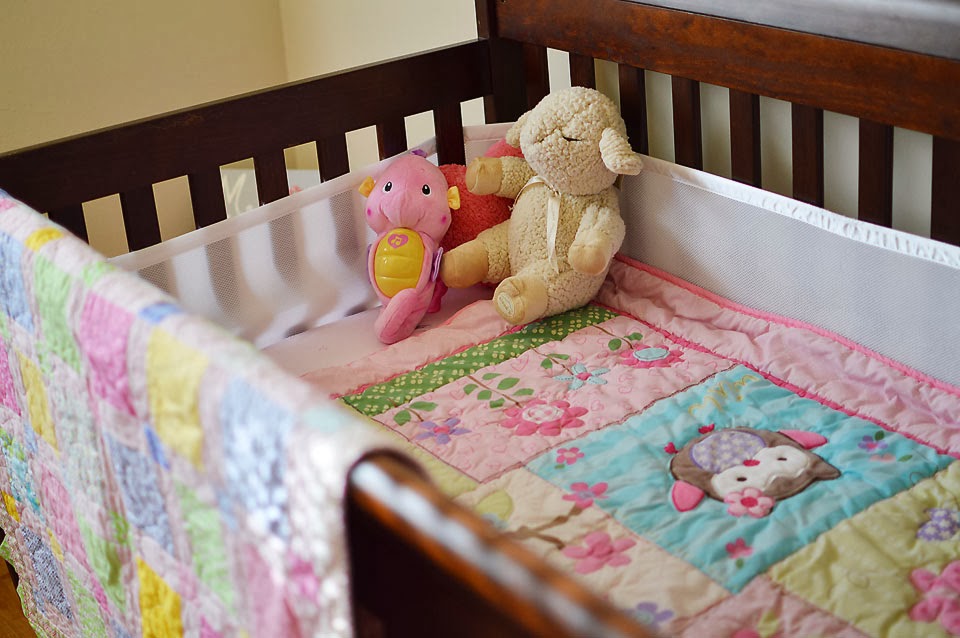 So with that being said,  how did I decide on Paislee's nursery color scheme? Easy. I had light blue and light green sheets from Nolan's room and decided to add some pink and call it a day. That was my color palette and inspiration! (Slacker, I know. But also a money saver!) I purchased the "comforter" from a girl on Facebook (don't worry, I washed it and she won't be using it anyways) for $5 and had every intention of hanging it on the wall as decoration. But then other things starting to come into the picture and I figured, I can leave it in the crib for now and hang it on the wall or do whatever with it down the road.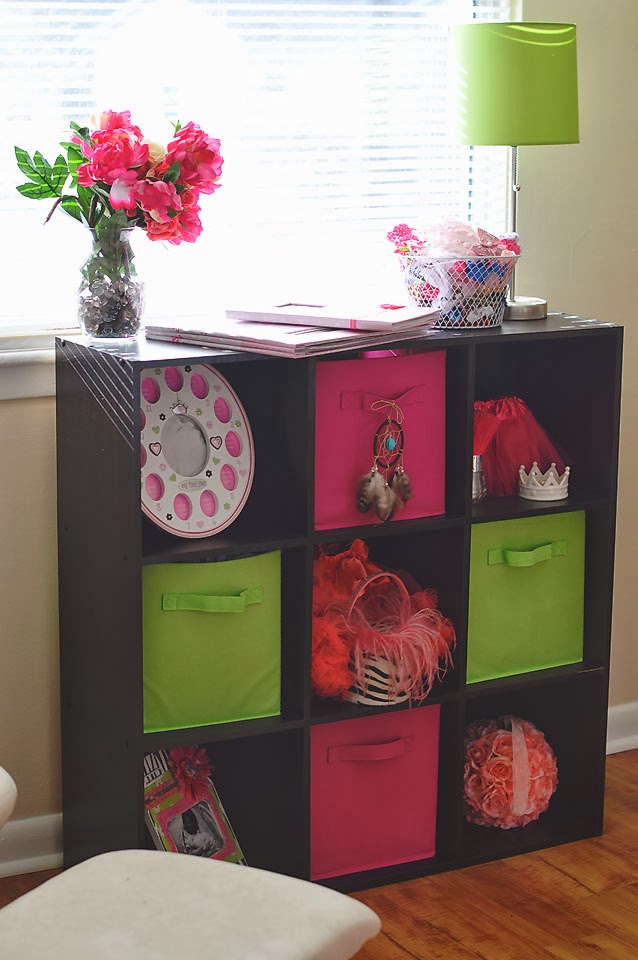 I know, bright pink and green weren't necessarily part of the color scheme but in my opinion, they all kind of just work together. I had a few of these items from college and I really wanted to incorporate them into her room. We already had the crib and dresser from Nolan's nursery, but we needed some sort of storage for her little trinkets too. I keep nursing pads, extra sheets, toys, etc in the drawers and can display her little decorations in the open cubes.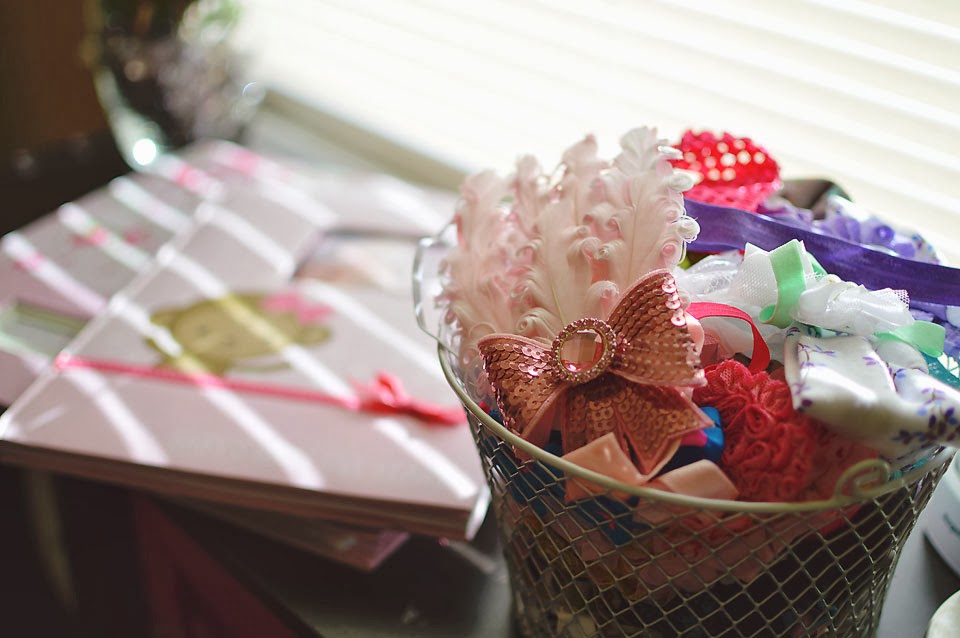 Little diva's headband collection started WAY before she arrived and it continues to grow everyday (pretty much)… I plan on making a headband holder down the road but for now, they all fit in here.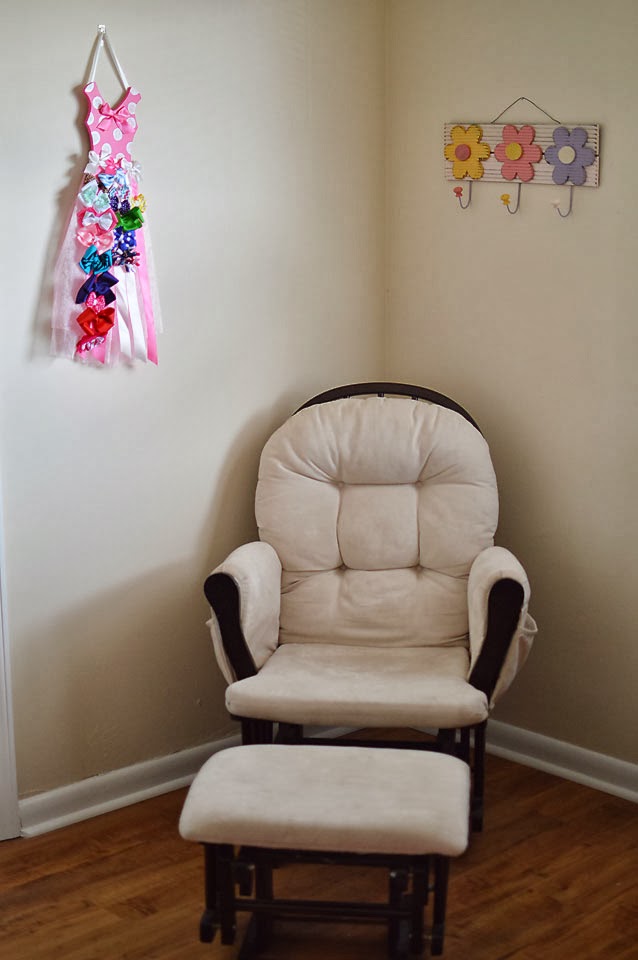 I didn't get this rocker until way late when I nursed Nolan and now, I cannot wait to use it with Miss P! When she wakes up in the middle of the night and needs put back to sleep, this will be a lifesaver. For the few times I used it with Nolan, he was asleep almost instantly. And when she doesn't need it anymore? I'll do my reading in it 🙂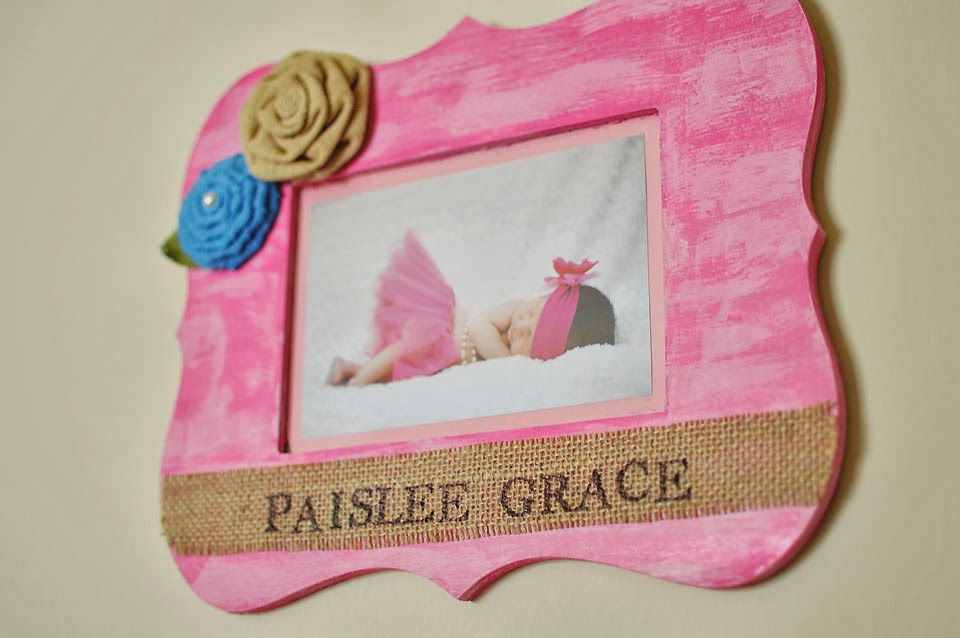 I received this picture frame as a gift from the adorable Jenny at
Oh So Foo Foo
! I absolutely love the shabby chic look and love it even more than it's handmade 🙂 It's made for a 5×7 picture but since I didn't have one on hand, I added paper to the background to fit a 4×6.  She has a ton of other frames and keepsakes, and has offered one of you the chance to win a custom frame but entering the rafflecopter below! She's also offering everyone 
20% off with the code HOOAH.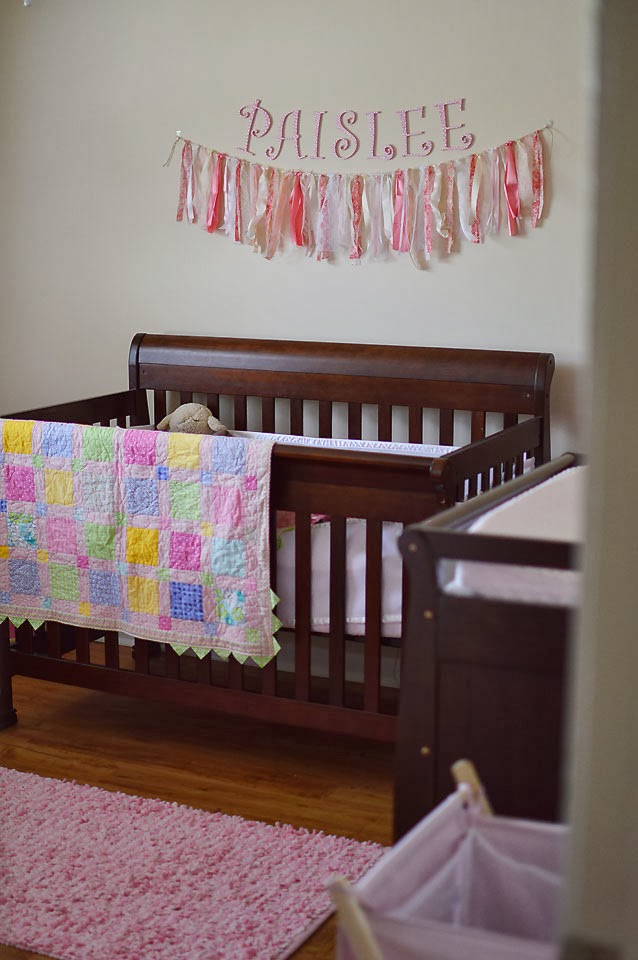 Paislee's nursery is a little crazy; I have a lot of different colors and styles but, hey, it's what I like. I really made an effort to use what we had and didn't want to invest a ton of money into it when she's going to outgrow it in no time. Plus, she will never remember it anyways ;)How did you decide on decorating when it came to your kiddos' rooms? Do you change it often?
Don't forget to enter the giveaway… Good luck!
"From one military wife to another, be sure to check out this month's featured blogger!"