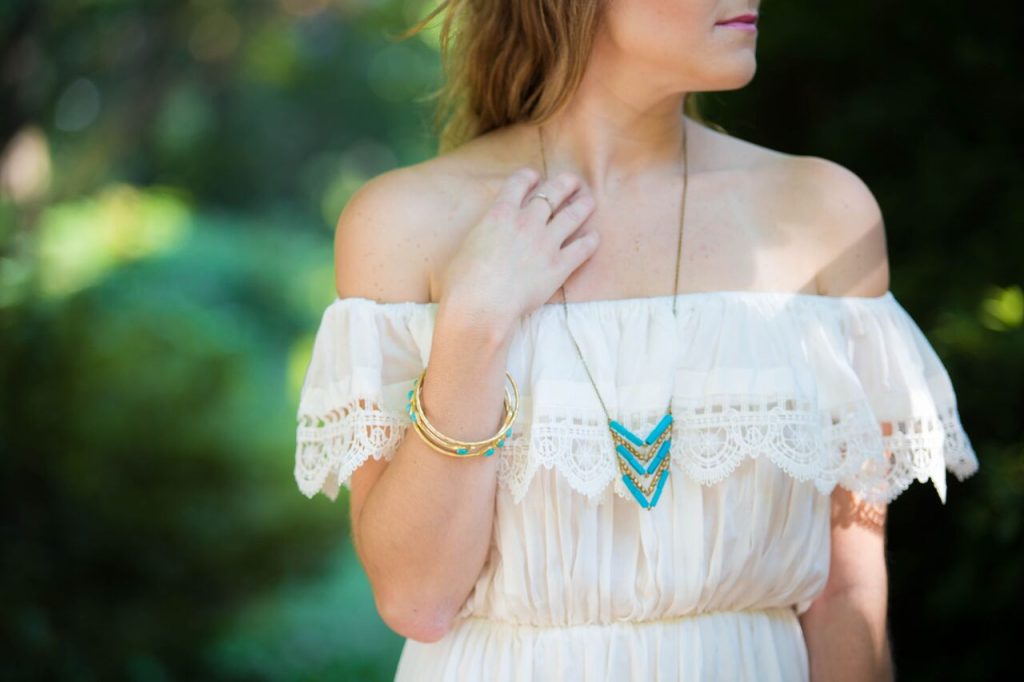 These outfit pictures here? Taken by a wonderful friend/photographer at Amy Hess Photography. Before we met and she started shooting my pictures for the blog, my dear old husband was the brains behind the operation. And I say dear because he had to put up with me hating every single picture that was taken because I'm completely anal and judgmental of myself. My friends tell me I have body dysmorphic disorder. But anyways, I digress.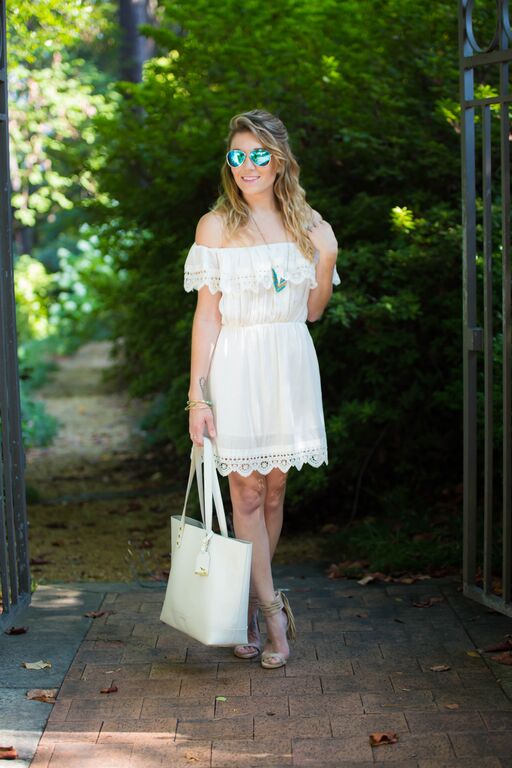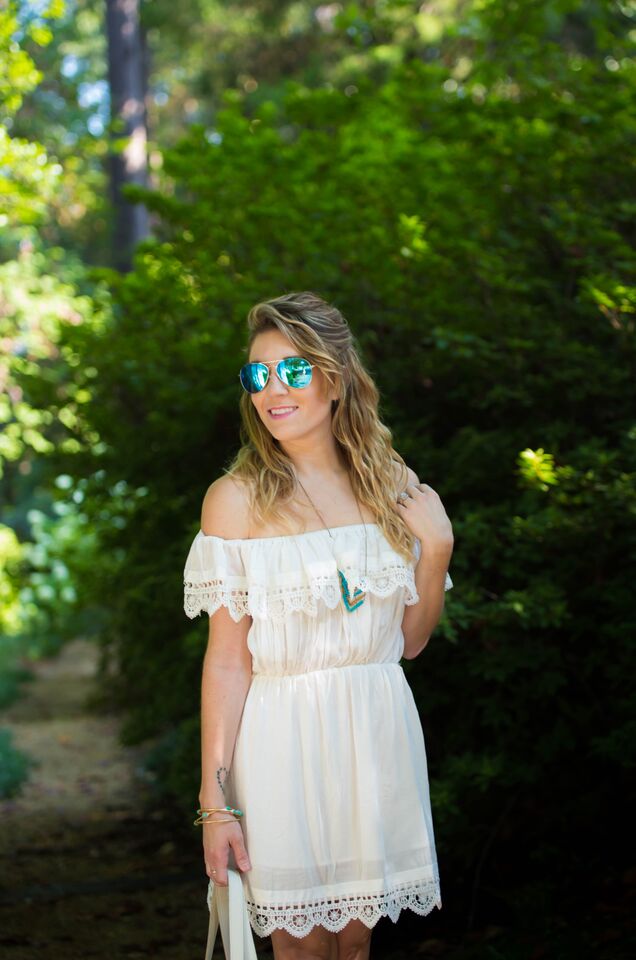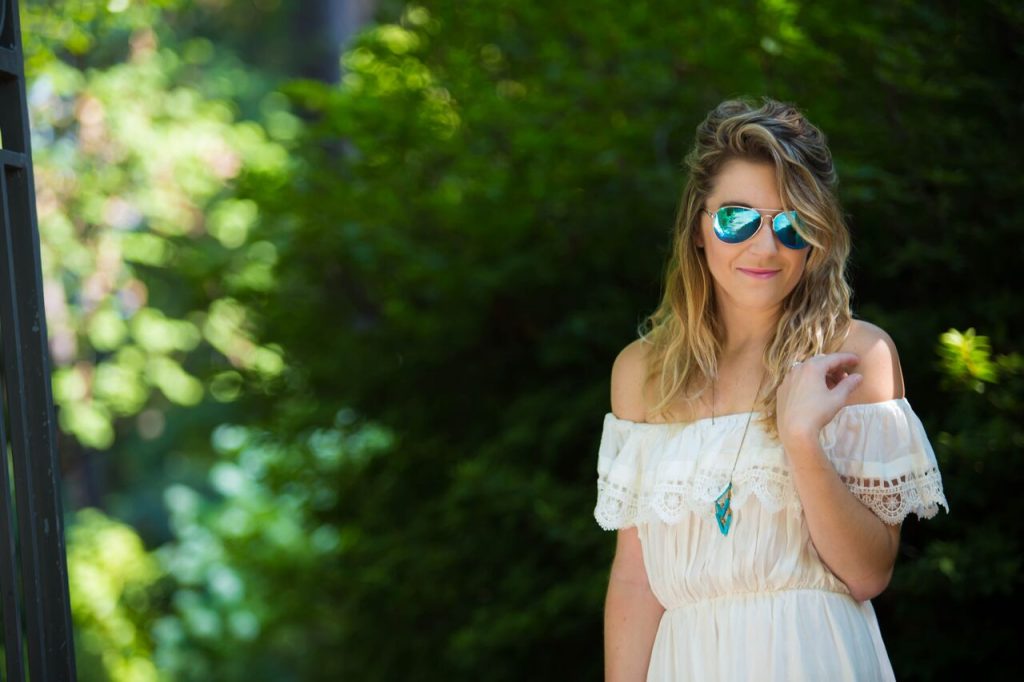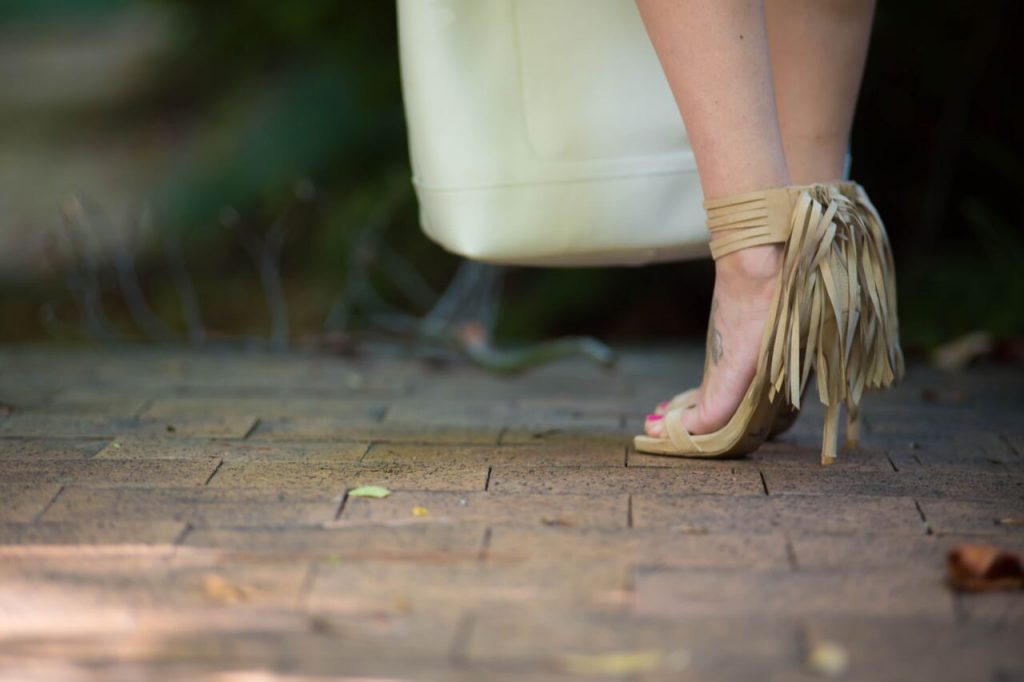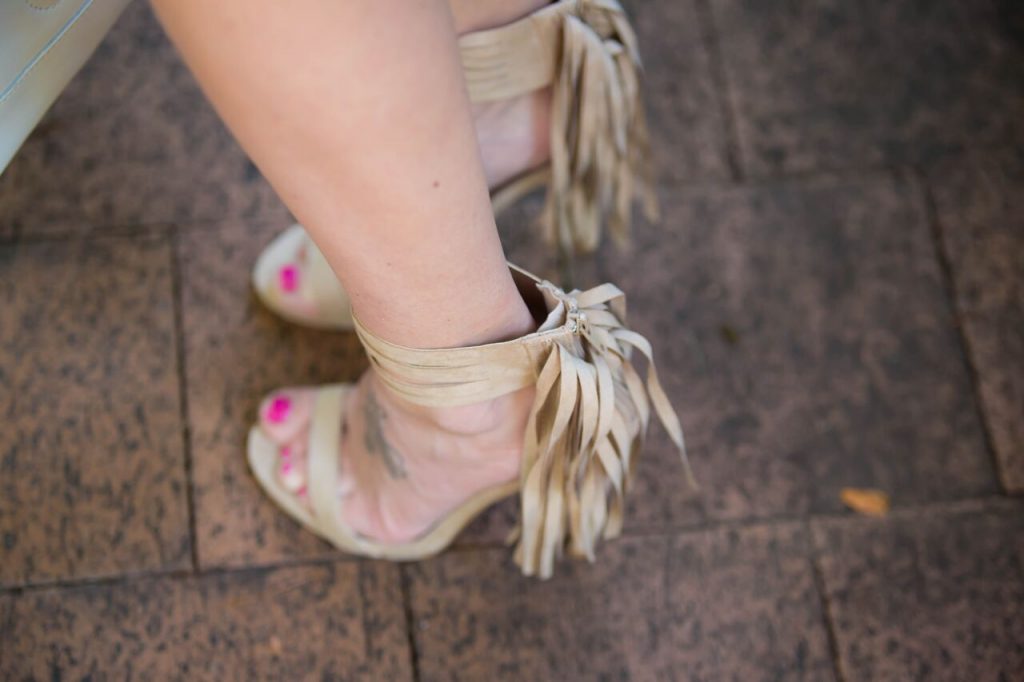 I had no idea what I was doing when I first started shooting outfits pictures. Want to see the very first outfit post I did? Here it is. So embarrassing.. But a company offered to send me an awesome subscription box with a gorgeous dress in it and I was super excited about it! I had modeled jewelry and products here and there but this was my first "outfit shoot". And with Z behind the camera. Bless his heart. And then I discovered Polyvore (see my first post about that here) and my love for fashion just took off from there. I had always liked clothes, but putting together outfits and sharing them with the world was something new. I love to inspire other moms and people my age to dress comfortably but stylish and express themselves through what they wear.
I'm no pro fashion blogger or anything of the sorts, but here's what works for me and 8 easy tips on shooting outfit pictures: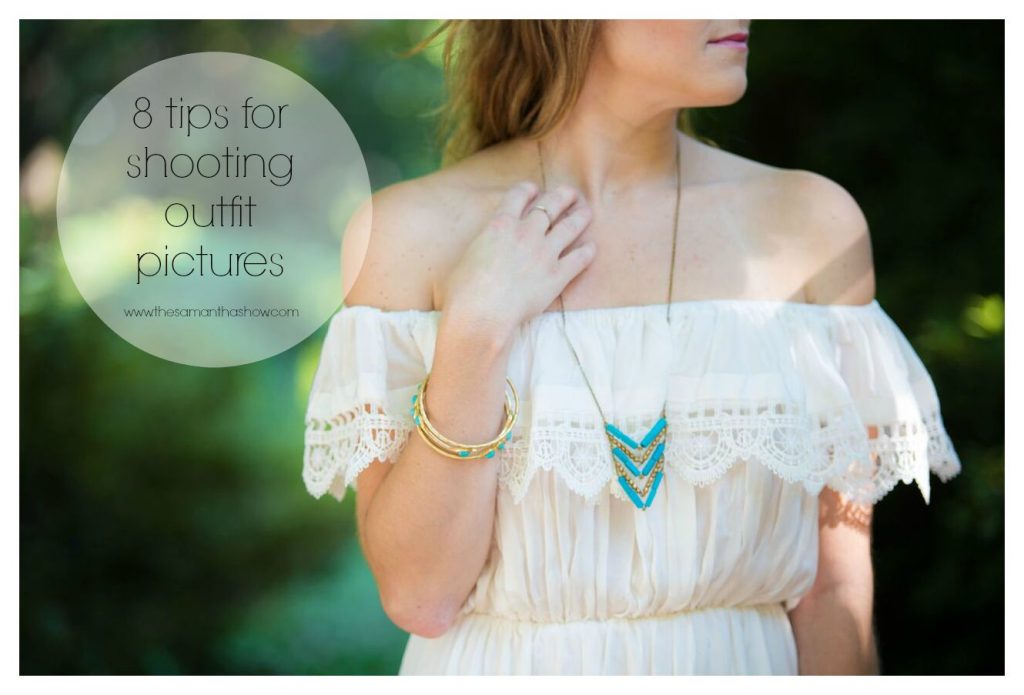 1. Shoot weekly. We always plan to shoot on a weekday, preferably a day where neither of us have to bring our kids. It's always so much more stressful worrying about what the kids are doing/getting into while we are out shooting. So to avoid any extra stress, we leave them at home. But shooting weekly allows me to stay up-to-date on outfits and ideas I have. Even if I don't use the photos for weeks out, shooting weekly helps me to avoid getting behind.
2. Shoot multiple outfits at a time. If you're going to go out and shoot, make it worth everyone's time and energy. I usually shoot 3-4 outfits at minimum.
3. Change it up. Pigging backing on the last tip, if you're going to shoot multiple outfits in a day, change locations on your location. Don't stand in the same spot. The object isn't to fool anyone and make them think you're shooting a new outfit everyday, but switch it up so people aren't seeing you in the same place every single time, just in a different outfit. People like to see new locations just as much as they like to see new outfits. Side note: I also change my hair every few outfits too… just to give them some variety 🙂
4. Wear something you would actually wear. I only wear outfits that I would actually wear. No need to try and show off the latest trends if you would never wear them. If you only wear flip flops, then only shoot in flip flops. People appreciate honesty and realistic choices!
5. Relax. There's no right or wrong way to shoot outfit pictures. It took me a little while to get comfortable in front of the camera, but now that we do it so often I feel a little better about it.
6. Ignore other people. We sometimes shoot in busy places and I used to worry about people looking at my funny. But who cares?! If you're having fun and doing something you love, own it. You probably just look like a rockstar and they're staring to see if they recognize you 😉
7. Try it out. If you've never taken outfit pictures before but want to, just go for it! I had no idea I would fall in love with putting outfits together as much as I have. Who knows, you may love it too 🙂
8. Have fun! There are NO rules. Be silly. Be serious. Jump in the air. Smile. Don't smile. Wear sunglasses. Don't. Do whatever you want to, as long as you're having fun!
And there you have it. Those are just a few things I've picked up along the way but like I said, I'm not a fashion blogging pro. In fact, I don't even consider myself a fashion blogger. I just like sharing my personal style and how and why I put certain things together.
Also, don't feel like you need a professional photographer; it just worked out that way for me. When my husband was doing it, I set the settings and he simply pushed the shutter. You work with what you got!
And before you go…See that gorgeous necklace I'm wearing? It's from an adorable little shop called Pearl Magnolia. The jewelry is beautiful and I absolutely love anything from a small business that's handmade. My favorite part about Pearl Magnolia? They donate 5% of their online sales to a different charity each month. July and August proceeds go to The Wounded Warrior Project. And I'm sure you know why that's so special to me 🙂 Clearly the owner is super sweet, so she's also offered my readers a discount code AND a chance to win $30 shop credit! Just enter the Rafflecopter below and cross your fingers! Until then, use SAMANTHASHOW for 15% off your order. Good luck!
Do you shoot outfit pictures? Why or why not? What tips do you have?