Hope everyone had a wonderful Christmas and is enjoying the holiday season!
This week, I was extra blessed to spend Christmas with my family from all over the U.S. We went down to Texas for a few days to see my in-laws, visited with my cousins from Chicago, and had the entire family together for Christmas Eve. Considering there are upwards 40 people on my dad's side, I'd say that's pretty impressive!
So of course, it was hard to pick 5 things that made my week extra special. But here were a few 🙂
Linking up with
Lauren
for H54F!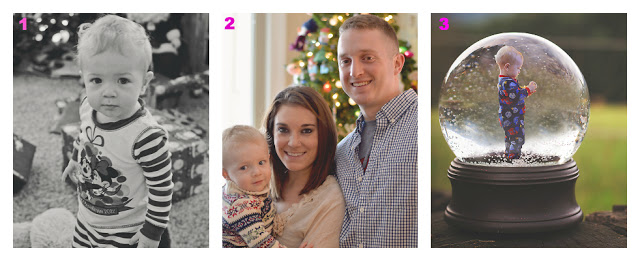 1// baby boy on his 1st Christmas morning… he was still a little too young to understand but I cannot wait for next year and the years to come!
2// Z was in Afghanistan last year and Bubba was in the belly… this year, we celebrated as a family.
3// cool huh? he's stuck in a snow globe!
4// my girl cousins (on my dad's side). we are all extremely close and have since added 2 more (in-laws) that I cannot wait to grow closer with!
5// nothing like pictures in front of the Christmas light glow 🙂
Hope you all have a great weekend and a Happy New Year!