The best TULA Skincare products
Interested in trying the best TULA skincare products? Check out my favorites below and use code SAMANTHASHOW for 15% off! 
With so many skincare products and regimens out there, it can be a challenge finding one that works for you and your skin type. I feel like I've tried everything under the sun but I can tell you that using TULA Skincare products religiously, I've finally found the line that works for me. I'm going to break down the best Tula skincare products and why I love them but let's start with a little background on TULA in general first!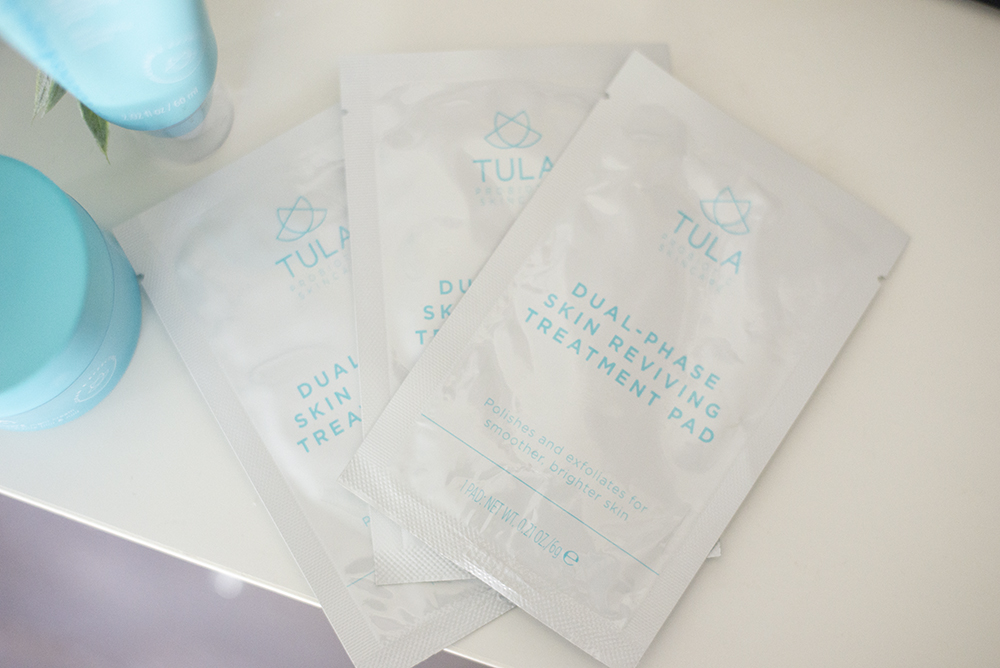 TULA skincare products are made with probiotics. What does this mean?
"A powerful, natural ingredient that help balance your skin by improving skin's smoothness & hydration. Found in 100% of your TULA products"
Some of their benefits include:
Restore

skin's natural balance & radiance

Nourish

skin to improve hydration & smoothness

Soothe

skin to calm the look of irritation & inflammation
I've tried a ton of their products and these are my favorites! I can also tell you that when I ran out for a few weeks my skin HATED me and I felt the wrath of having to use different products! For reference, my skin is combination; it tends to be more dry in the winter months and more oily in the summer months, and I usually breakout on my chin (hormonal).
So here are my must haves and in my opinions, the BEST Tula Skincare products.
Purifying cleanser: This cleanser has seriously done so much for my skin. It penetrates deep into the skin but doesn't strip it or leave it dry. It's also not a super thick or creamy formula which I love.
Rose Glow and Get it; Cooling and Brightening Eye Balm:This feels SO good on your skin (I even put mine in my skincare fridge which enhances the amazingness of it!). But I'll wear this on days I don't wear makeup or if I'm putting makeup on afterwards, I'll put it on after my moisturizer. It contains caffeine, aloe, blueberry, hyaluronic acid, rosehip oil and rosewater. The perfect combination for hydrating your skin and making you feel energized!
Dual phase skin reviving treatment pads: I can't choose a favorite product so I'll just say I LOVE these!! You use one side of the pad to release the serum and then the other side to exfoliate and rub the serum in. It's like an instant facial at a fraction of the cost! I use these once a week or so! My face always feels so smooth and bright afterwards!
So Polished Exfoliating Sugar Scrub:This was actually a new (to me) product that I tried recently and the smell is AMAZING. Depending on how exfoliating you want it to feel, put it on dry or add water for a less abrasive feel. But this is definitely a deeper exfoliant than the treatment pads so I use this one less frequently!
Face Filter Blurring and Moisturizing Primer: This has been my go-to product this summer; I'll just wear this and moisturizer on days I don't wear makeup and it's the exact minimal coverage I need. It releases "glow particles" to give you the perfect sun-kissed look!
Other products I've used and enjoy:
24-7 Moisture Hydrating Day and Night Cream (I can't rave about this product because honestly this wasn't one of the ones that stuck out to me. Like it just felt like any other moisturizer. But if you are in the market for a new one, I don't have anything bad to say about this one!)
Get Toned Pro-Glycolic 10% Resurfacing Toner: Use this after cleansing your skin before moisturizing. I'm used to using a liquid toner and this is more of a gel like substance so just wanted to point that out!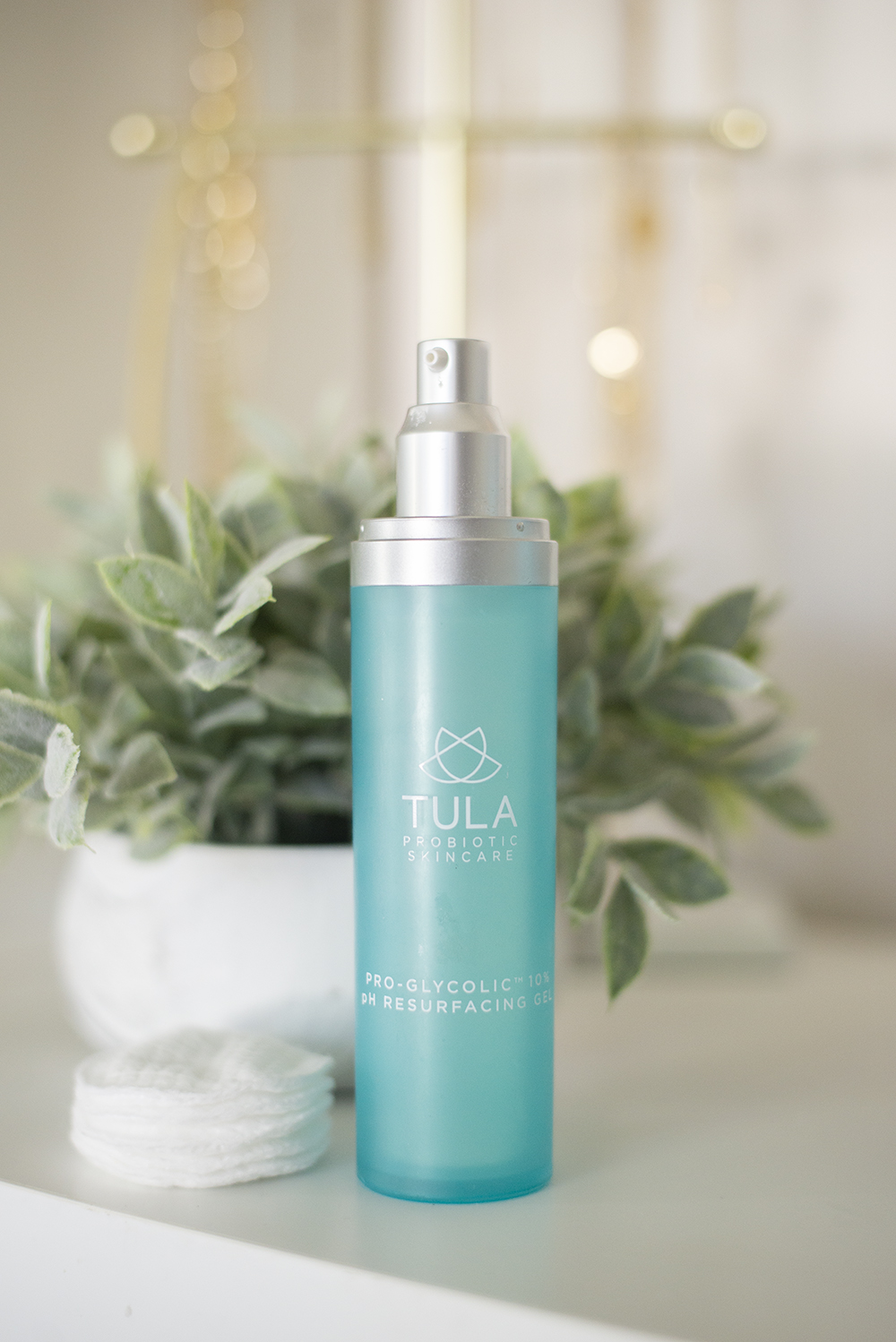 If you're interested in trying TULA skincare products, you can shop my favorites below and use code SAMANTHASHOW for 15% off! Let me know if you have any questions below! xo