This post was created in partnership with Snapfish. All opinions are my own. #snapfishblogger
Is there anything better than getting mail that's not bills? Like old school snail mail… in an envelope…from the mailman. Mind blowing, right? I can remember writing to my pen pal in Australia when I was younger, friends when they went to summer camp, and receiving people's Christmas cards each year.
When Z and I started our own family, I couldn't wait to send Christmas cards. And with so many options out there, I had no idea how I was going to narrow down our choices!
I was recently introduced to Snapfish and their Premium Holiday Card set option. For $49.50, you receive 50 cards printed on premium cardstock, return address printed envelopes, and free 2-day trackable shipping. They have SO many different styles; 1 picture, 4 pictures, horizontal, vertical, traditional…the options are endless! And since Z just returned home, I let him assist me in choosing the one we went with this year.
I was SO excited when I received them… they looked even better in person! We chose a card where we could include a picture of the kids and then two family pictures. Some pictures were professional and others were just iPhone photos… and they all looked great! Here's the one we went with: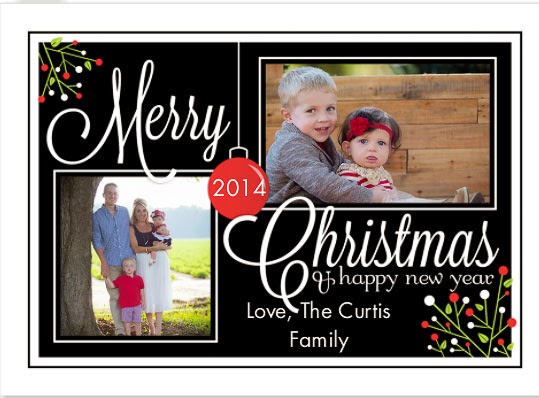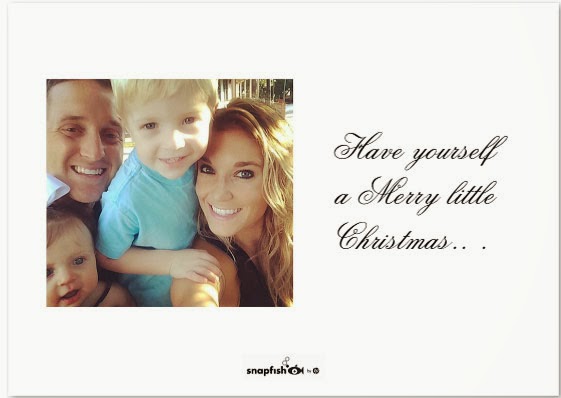 It was super easy and even after a little hiccup, their customer service team ensured I was satisfied with my order. I am beyond pleased with how they turned out and would definitely use them for future card needs.
Want to win your own set of Premium Holiday Cards?! Just join the Superfan program
here
, leave me a comment below telling me you did so, and a winner will be chosen next week at random! Good luck!