All the Fall Feels: Fall 2016 Fashion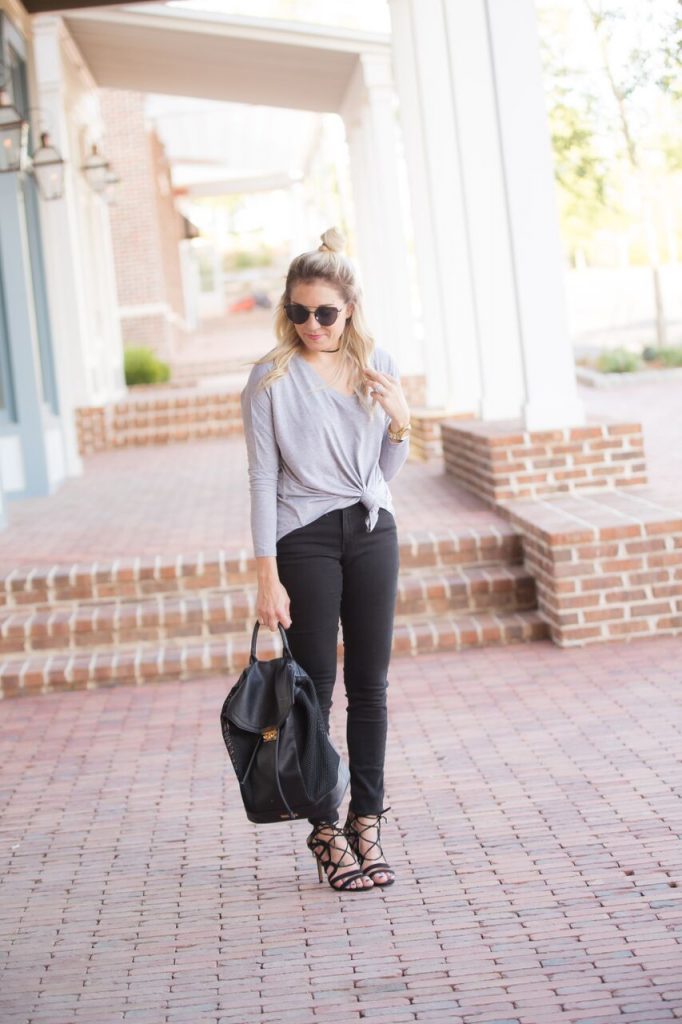 My style is all over the place. I think we've established that. One day you may see me in tennis shoes and the next day you may see me in stilettos. I might wear hot pink one day and all black the next day. But that's what makes fashion fun! You don't have to follow any rules and can let your mood dictate what you want to wear. You have the power to express yourself through your outfit and that's pretty darn cool.
My style is always changing too. What I love one week I may hate the next. Which sucks for my wallet (sorry babe) but I can't help it! This tends to lead to my clothes hoarding problem because I think "maybe I'll want to wear that again!" Sometimes I do and sometimes I don't so I've gotten better about cleaning out my closet. But that's a story for another day.
But one of my favorite things recently has been sticking to basics. Solid colors; simple, plain and chic. Some of my favorite colors right now are gray, black, olive, burgundy, and dusty rose. And here are some of the season's pantone colors that I'm trying to work in: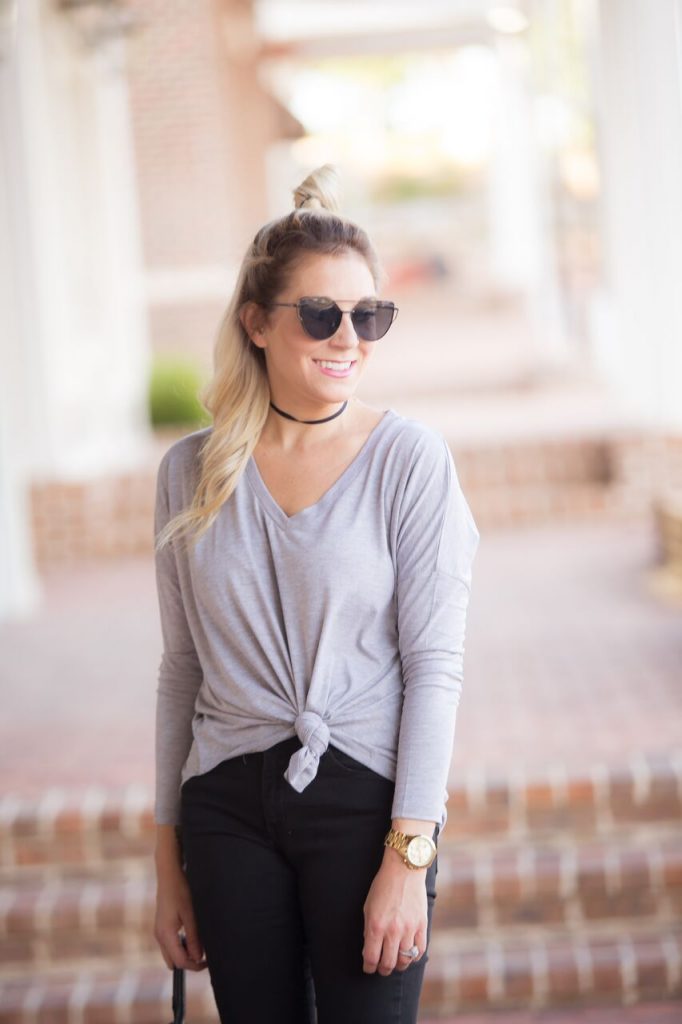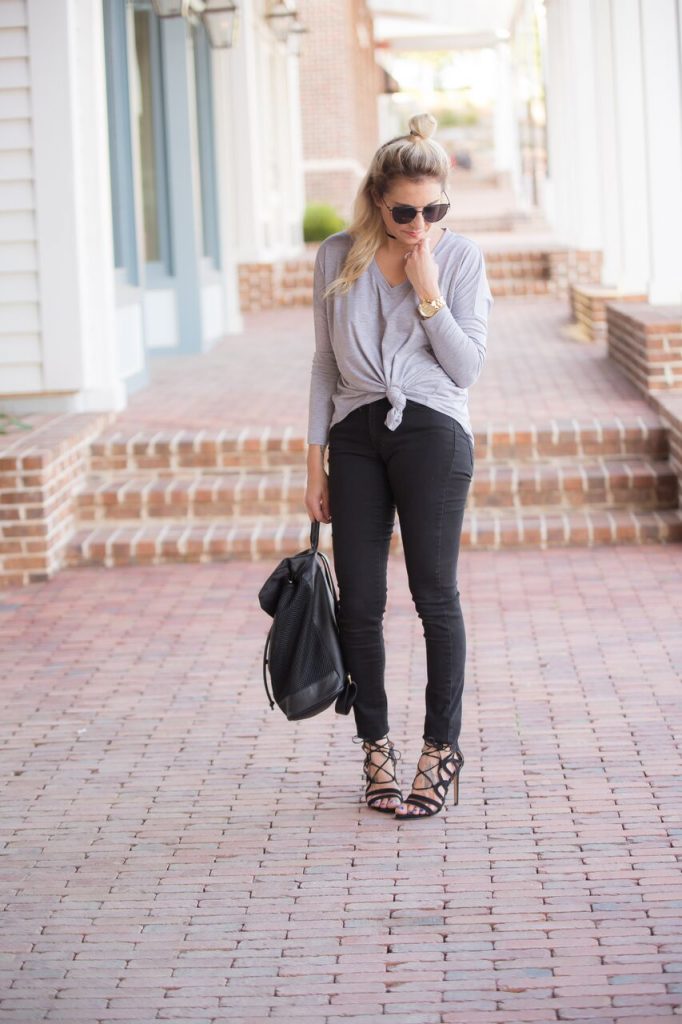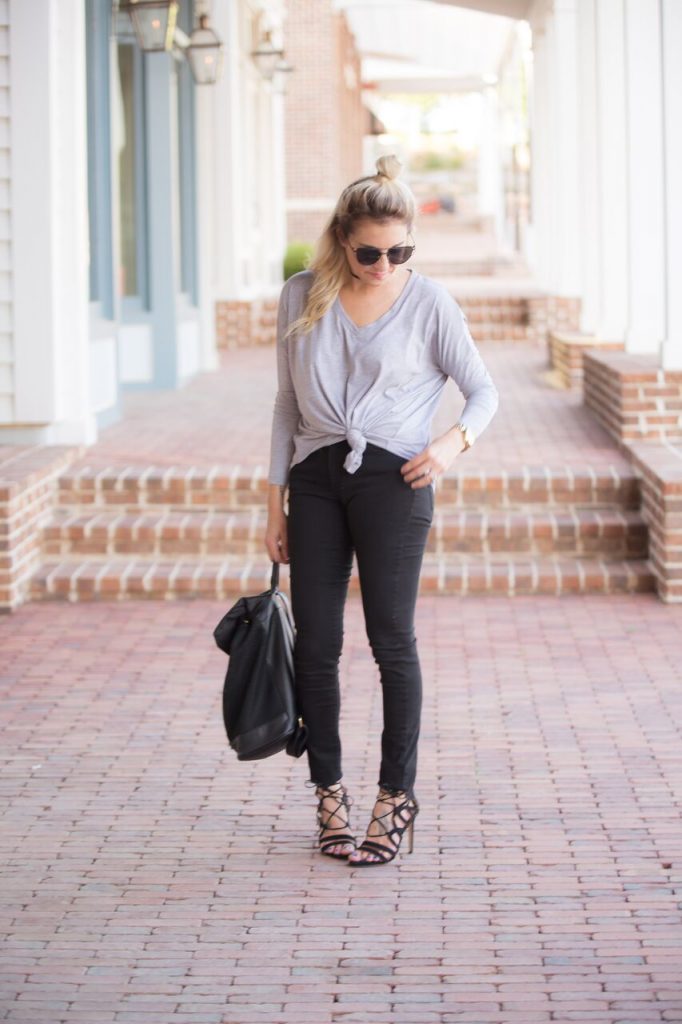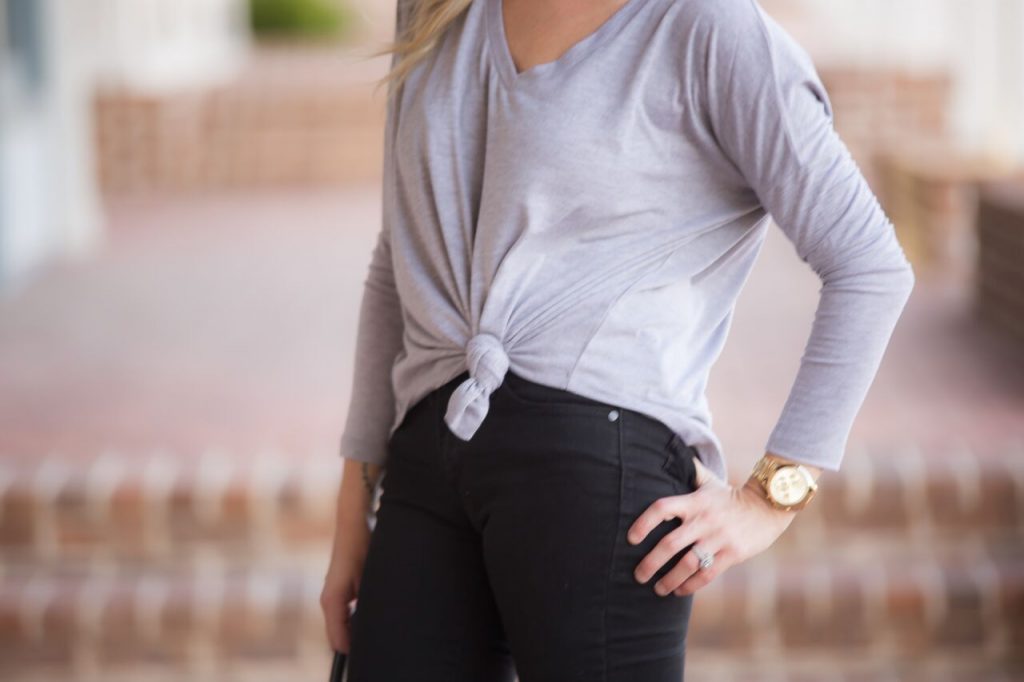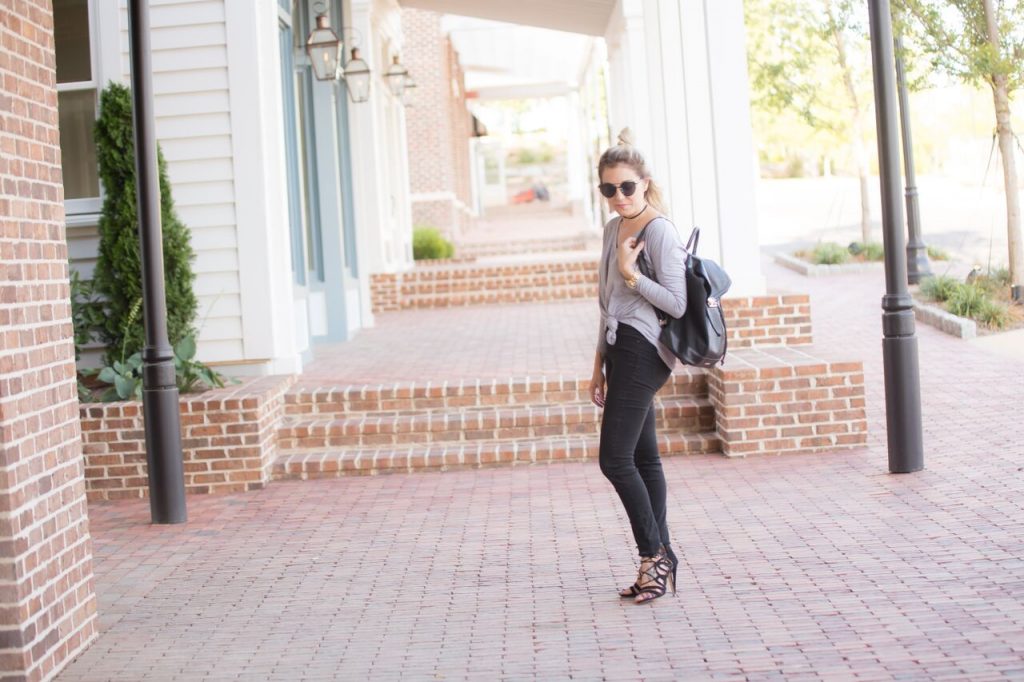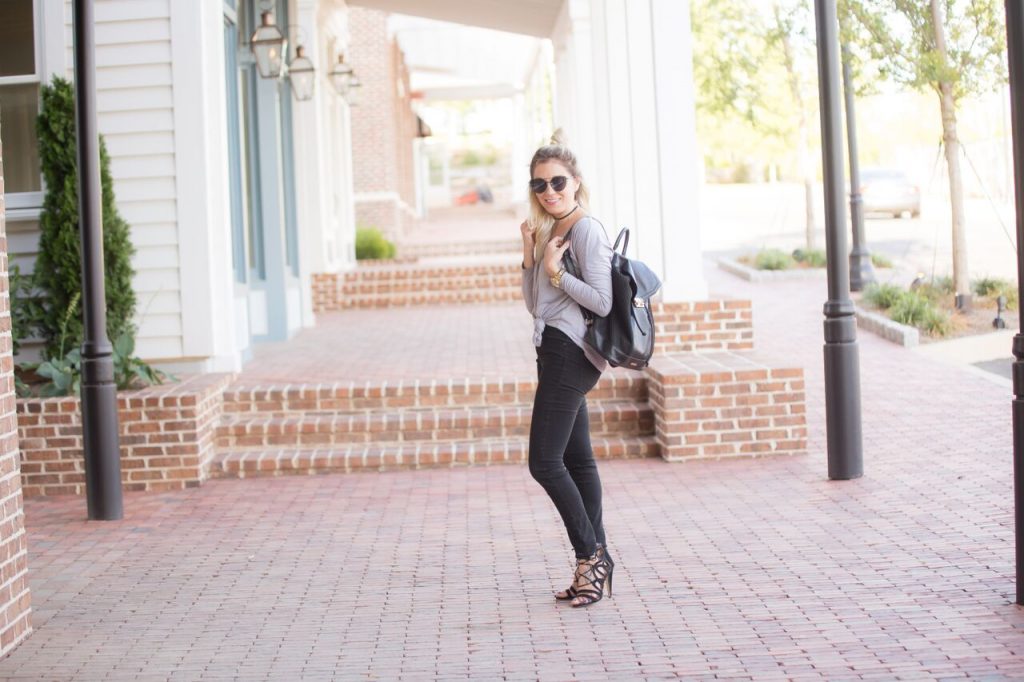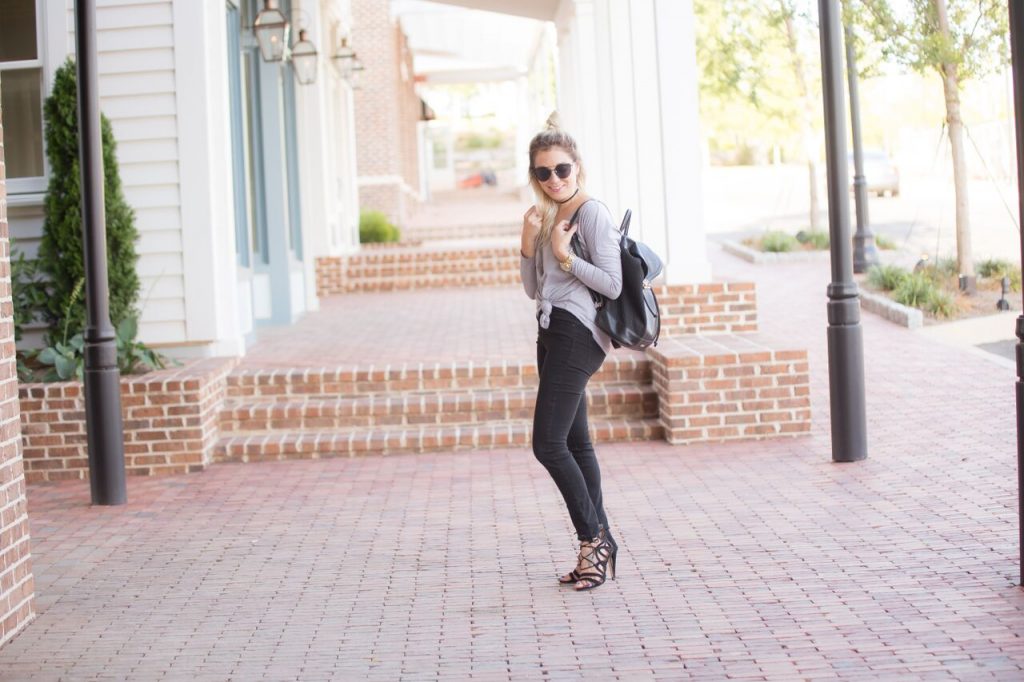 I'm also obsessed with tying/knotting any shirt I can. Sometimes I will purposely buy shirts a little bigger so that I can make a knot. Taking me back to the 90s but obvi I am totally okay with that. This particular shirt is from Sixth and Vine and sold out except for Large, but I'm linking a few of my other recent purchases below! You know I'm all about finding a good deal so take a look below!
Boxy Lace-Up Top//Hallory in Black//Women's Floral Midi Dress//Shea in Black// Longline Open-Front Cardigan//Crisscross Knit Top//Long-Sleeve Lace-Up//Women's Button Front A-Line Skirt//Magdalyn in Black
Quick note on the booties: They're all from JustFab and I paid less than $50 for ALL THREE PAIRS. I know, it sounds too good to be true. But they're running a site wide sale, 2 pairs for $39.95. But then a little thing that popped up and said first pair for $9.99. So then I added the two for $39.95. Such a great deal, right?! You can check it out here. BUT heads up, it's a subscription so it will deduct the normal price, $39.95 every month unless you cancel. So be sure to cancel unless you want a pair of shoes/clothes/accessories every month! You can pass and you won't get a deduction but if you don't pass, it will stay in your account until you want to use it. I may give it a try for awhile and see what happens!
Some of my other favorites are from local boutiques and TJ Maxx so I can't link all of them, but I'll take some pictures soon and find similar options online. Any excuse to shop for you guys is fine by me 🙂 But here's what I've ordered over the past few weeks:
The Skinny in Camo//Olive That  Bomber Jacket//Fallin' For You Sweater//
Whatever You Want Bodysuit//Blackout Bomber//Walk My Way Striped Top//
Pretty Girl Romp//Sweet Peach//Hey Chambray
You can use the following discounts for these boutiques too:
House of W Designs: SAM15 for 15% off
ALF Boutique: SAMANTHASHOW for 20% off
Sixth and Vine: SAM15 for 15% off
Stay tuned in the next couple of weeks for more fall feels! What are some of your favorite pieces this fall?! 
Photo credit: Amy Hess Photography