Our Christmas Traditions.
This is a sponsored post written by me on behalf of Cottonelle.
I seriously cannot believe Christmas is less than two weeks away. What's even scarier is that we move the next day AND welcome our new addition to the family a few weeks after that. While we rush around packing, shopping, and piecing together last minute details for the move, we are also trying to soak up our remaining time in Ohio and enjoy the holidays with family.
Christmas Eve is quite possibly my favorite night of the entire year. I am extremely close with all of my cousins and it's tradition to spend the night before Christmas together. We play the same game every year; each person brings a gift, wraps it, and places it in the middle of a circle. We go around a circle rolling dice and get to select a wrapped gift when we roll a 7, 11, or doubles. Once all of the gifts have been picked, we unwrap and see what we've chosen! There are then 10 rounds where if you roll 7, 11, or doubles, you can choose to swap your gift with someone else.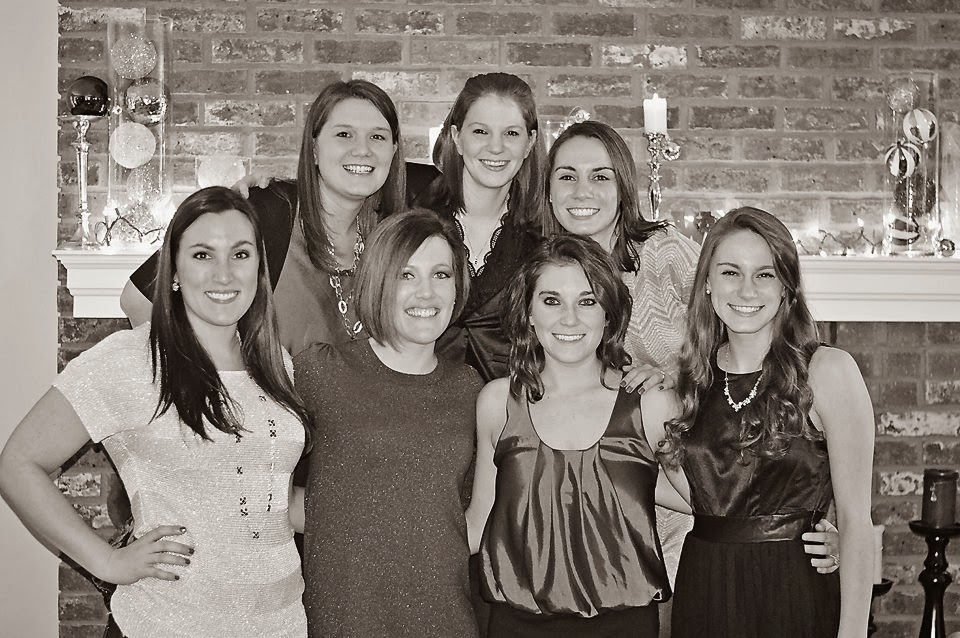 All of the girl cousins last Christmas
As you can imagine, this game gets quite heated each year and more intense as our family grows. But we look forward to it every year, along with spending time together and catching up. We are Italian so we eat pizza, sausage, pasta, etc and reminisce about Christmases past.
As I mentioned in my post about still being a kid at heart on Christmas, Santa waits to visit until we are all asleep. We awake Christmas morning, turn on Christmas music and take our stockings off of the fireplace. Once those have been opened, we take turns opening presents. The best part? I love seeing everyone's face when they open their gifts. Since I have a slight shopping obsession, I actually have more fun buying and gifting others than receiving gifts myself 🙂
When all of the gifts have been opened, we turn on A Christmas Story or one of the other movies we received (I swear, someone always gets a movie). We relax, get ready, and welcome my mom's side of the family over early afternoon. Since that side of the family is a lot smaller, it's always less hectic but still just as special.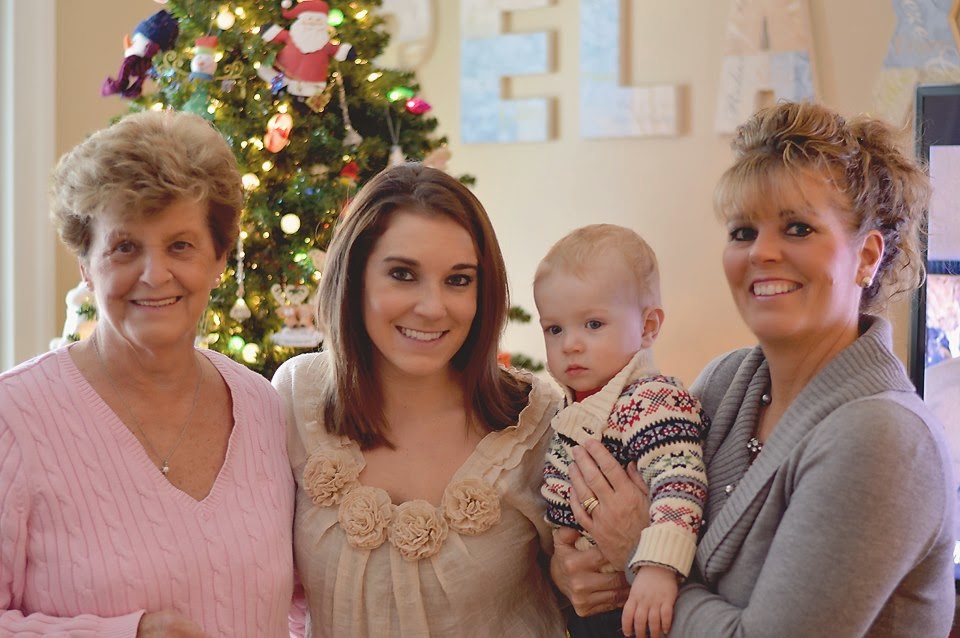 4 generations on Christmas last year
This year, we are leaving the day after Christmas and are going to be super busy getting everything in line for our trip. But since Nolan is older and super excited about Santa, I know we are going to have a great year of celebrating.
If there's one thing I wish I had 25% more of this holiday season, it would be time. I'm terrified of this baby coming earlier than expected but I know that unfortunately, it's not really up to me. I'm trying to stay as calm as possible and take things day by day, and hopefully that's enough to keep her in there. More is better and if I had just 25% more time, I would feel a lot better about the entire process!
This holiday season,
Cottonelle
is offering you a chance to win $100 gift card… daily! Just head to their
Facebook
page and check it out; contest is open until December 20th 🙂
This is a sponsored post written by me on behalf of Cottonelle.
"Be sure to check out this FREE app.. a must have for military life!"