A picture is worth a thousand words… and possibly a $1,000!
As a military family, we are constantly taking pictures at every event, occasion, and celebration because unfortunately, we don't know if we will all be together for the next one. When I heard about the contest, "A Picture is Worth 1,000 words", I knew exactly what photos I wanted to enter.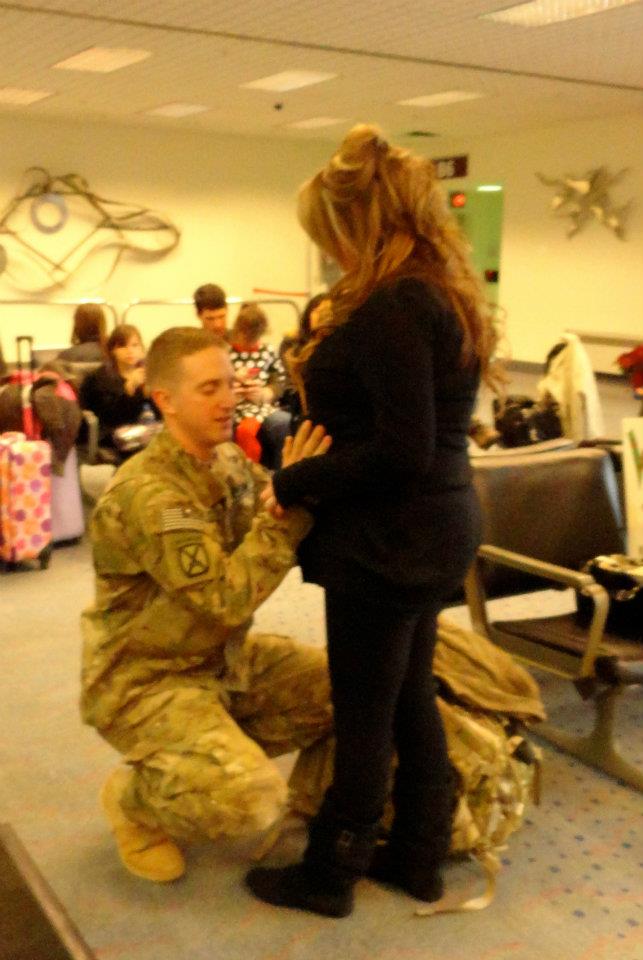 This is my husband seeing my baby bump for the first time! He left when I was 8 weeks pregnant and finally got to see and touch it when I was 38 weeks along 🙂 He couldn't believe that his son was growing inside there and it brought tears to my eyes to finally have him back again and know he would be there for the birth.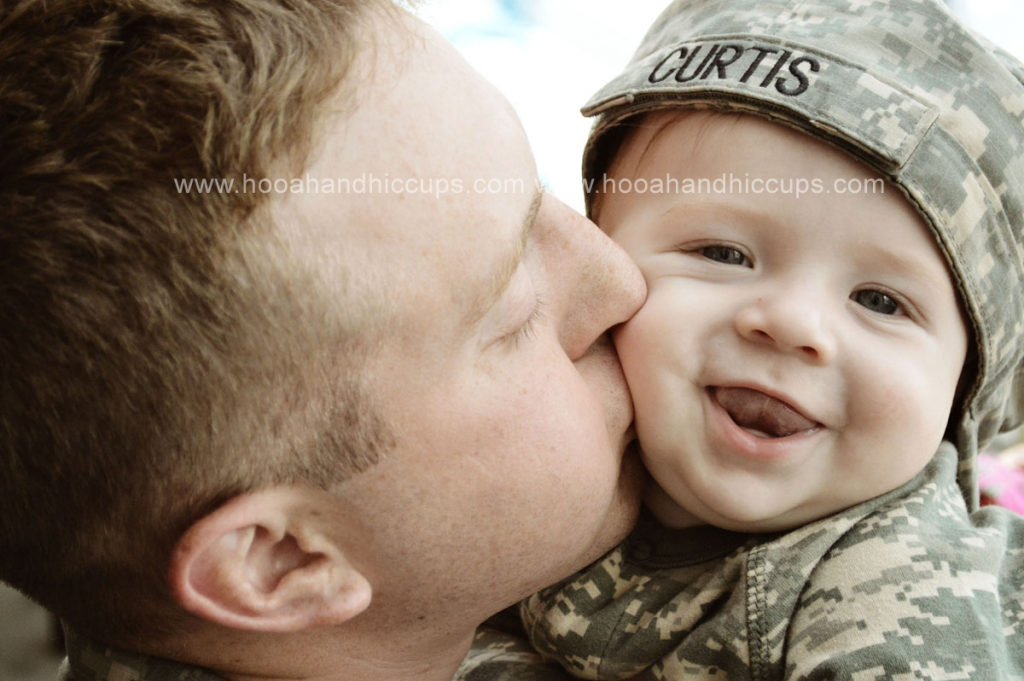 This is from our first trip to Texas! Bubba was dressed in his ACU pajamas to match his daddy's uniform. While waiting for our plane, we had a little photo shoot with daddy's hat and I just melt every time I see this picture.
This picture was our most recent trip to Texas and to see these two playing together and enjoying something so simple as a sprinkler was just heaven on Earth. Z may have missed my pregnancy but he has seen Bubba grow up thus far and that made it all worth it.
Are you a military family? Do you have a picture that's worth 1,000 words? Make sure to submit your photos by July 8th and you could win $1,000 courtesy of Wahl Home Products! The winning picture will even be pictured in the September issue of Military Spouse magazine 🙂 Click
here
to enter!
Wahl Home Products strive to stretch a family budget further by offering quality clippers to cut hair at home. Wahl Clippers are made in America and have been for 100 years. The Wahl Lithium Ion Clipper and other grooming essentials can be found at The All Exchange Services Online Store. Be sure to check them out on
Facebook
for updates!
"Check out this month's featured blog: They Call Me Mama"