Holiday style: red velvet
Happy Tuesday babes! Totally feels like a Monday and I'm still recovering from the craziness of the weekend. More on that to come this week! But since I'm still buried in toys that need built and wrapping paper that needs cleaned up, I just wanted to share one of my holiday outfits. I mean, the holiday season is more than just Christmas and this outfit can really be worn for NYE, extended holiday parties, and more!
Y'all already know I'm obsessed with anything velvet. I've written about it here and here. So when it came to finding a dress for Christmas, I knew it had to involve velvet!

This dress is actually from Forever 21 BUT I got it on Swap.com and it was brand new with tags. For a steal of a price too! I paired it with all black including these bow shoes which are still my absolute favorite after years of wearing them. And I always get so many compliments on them.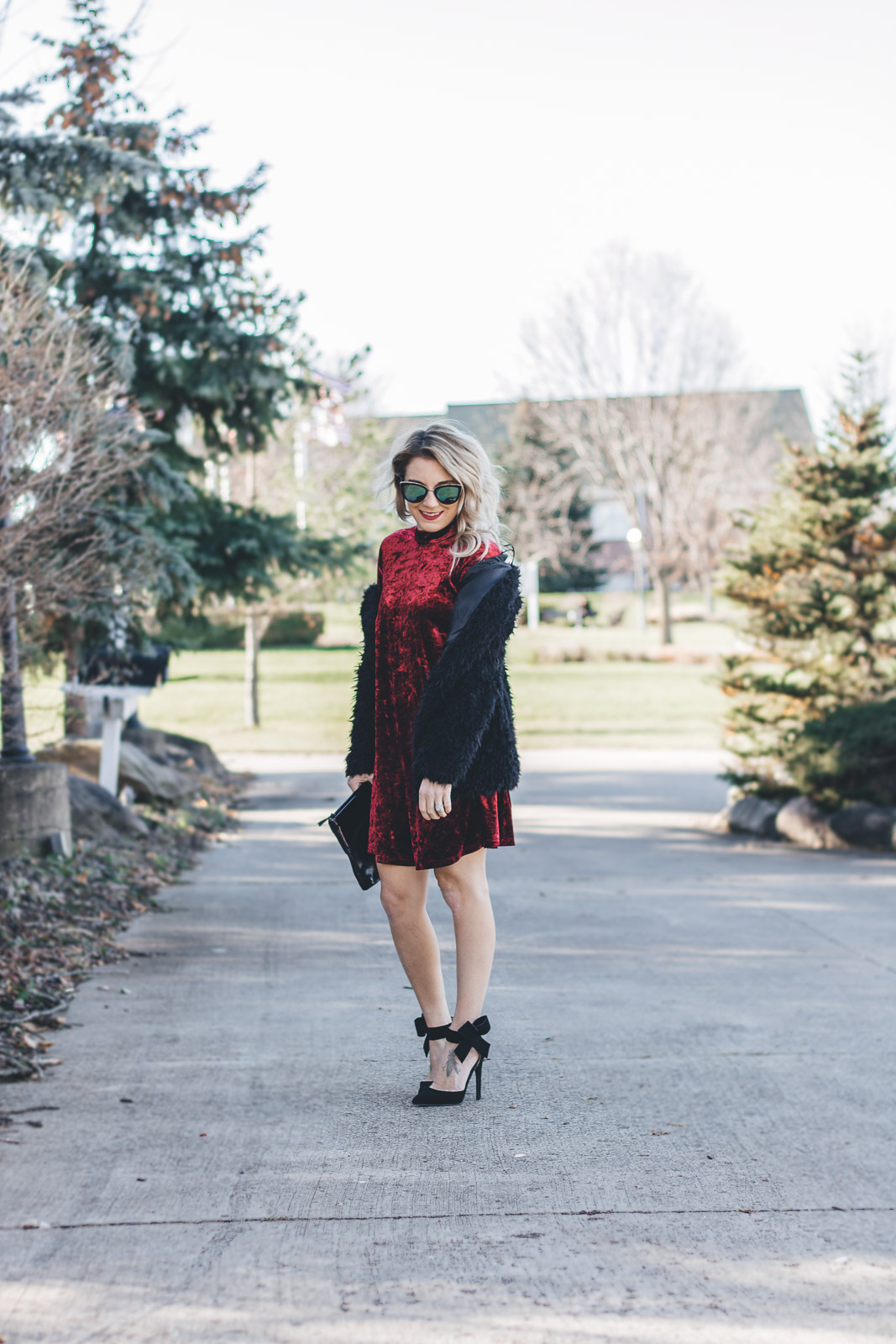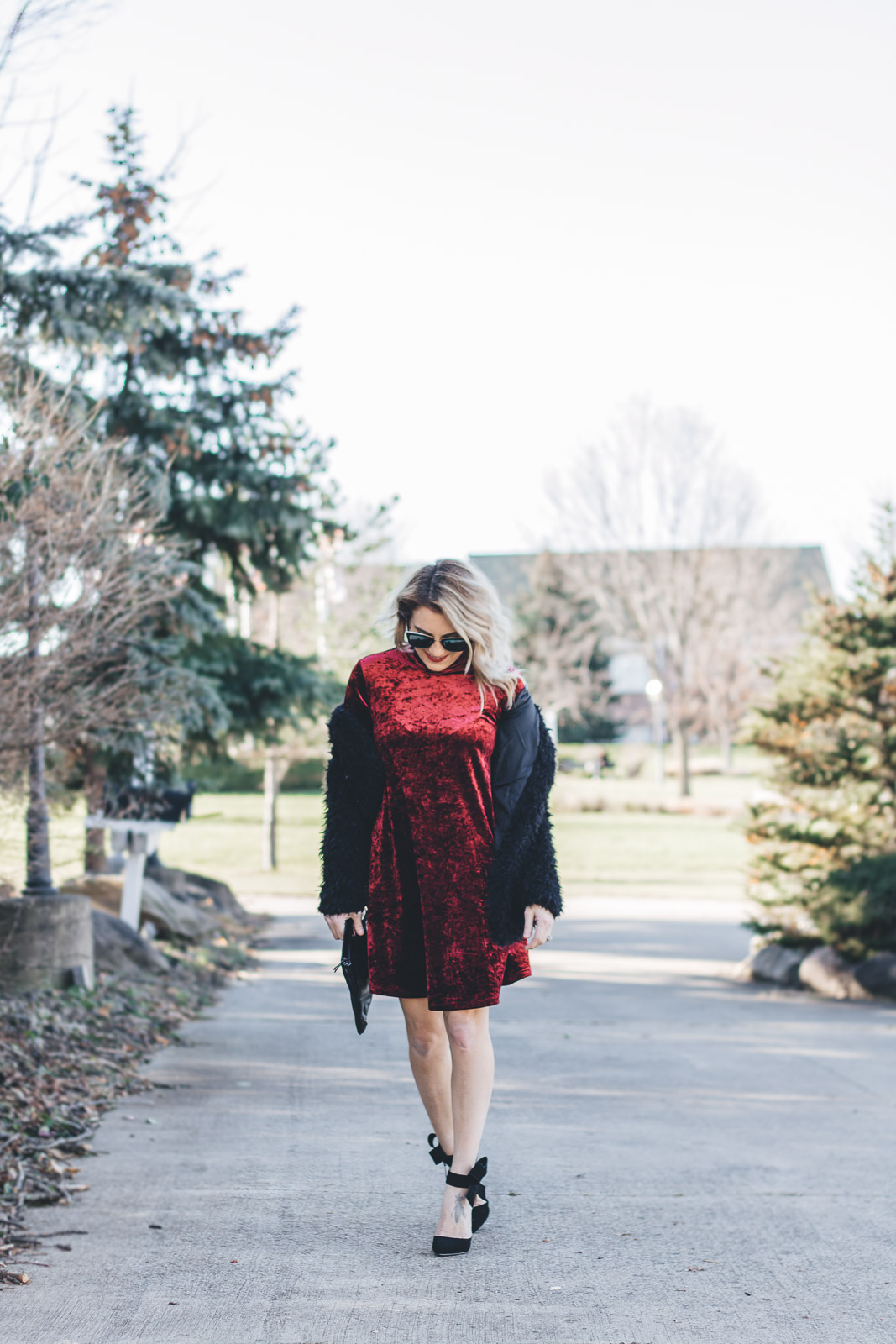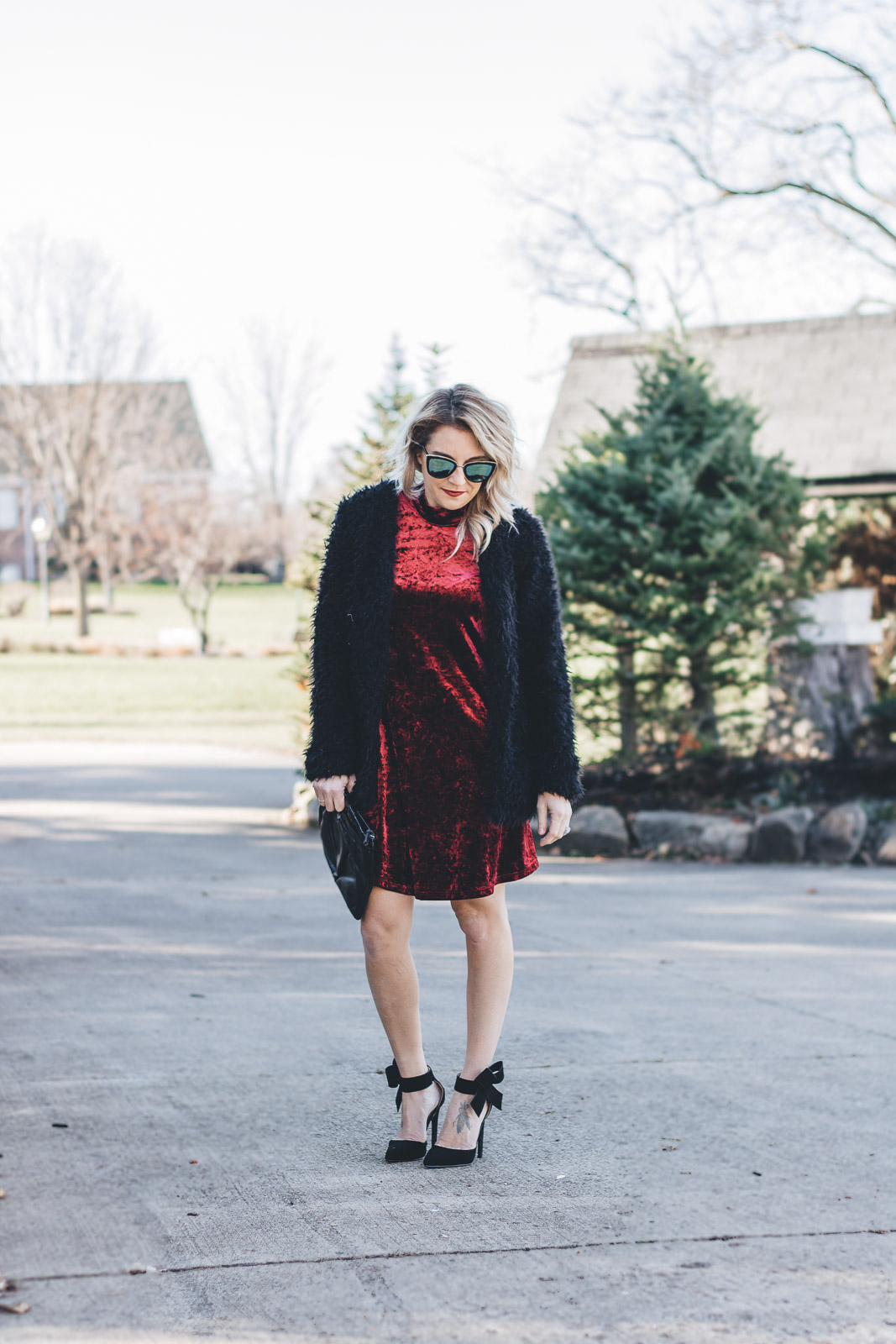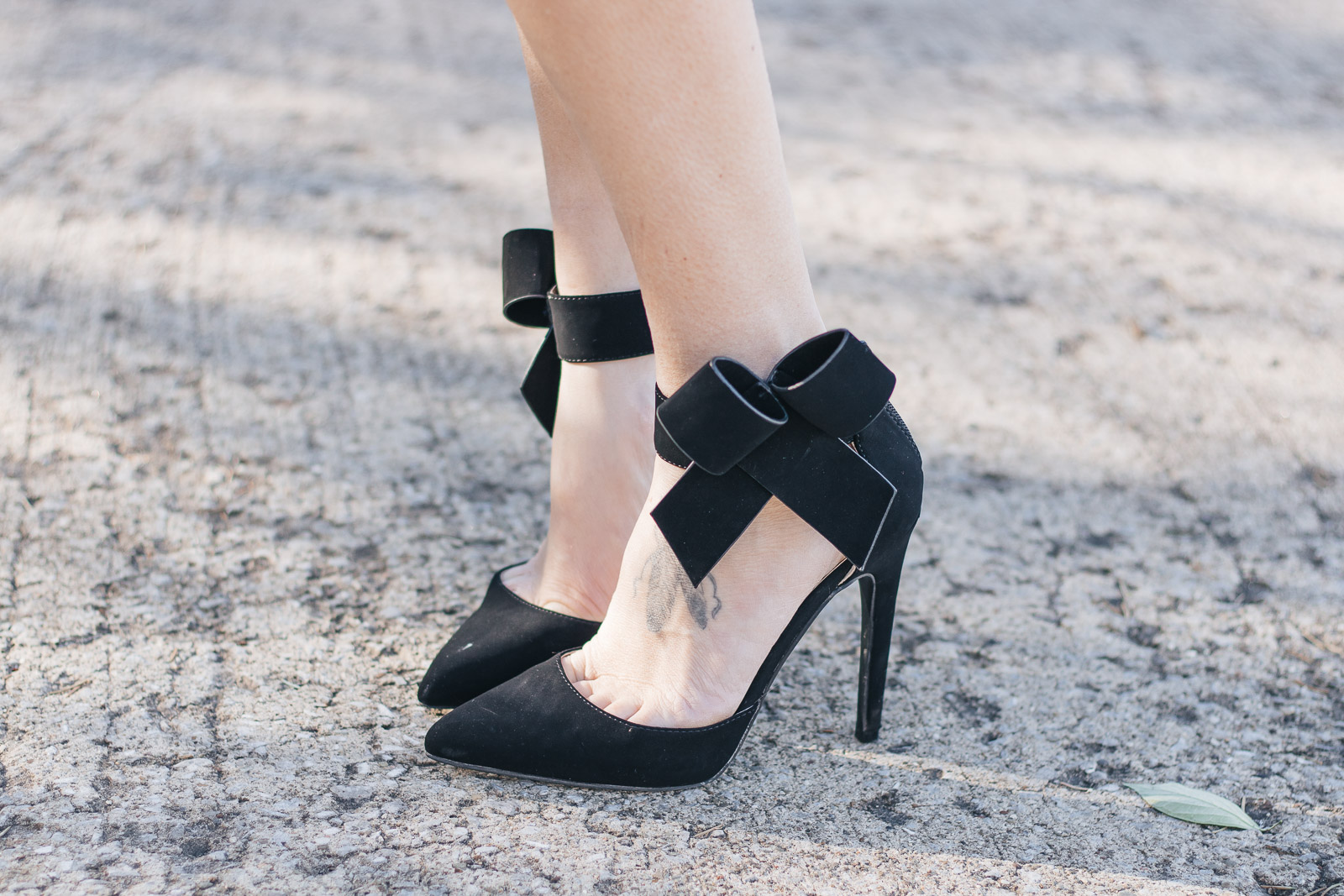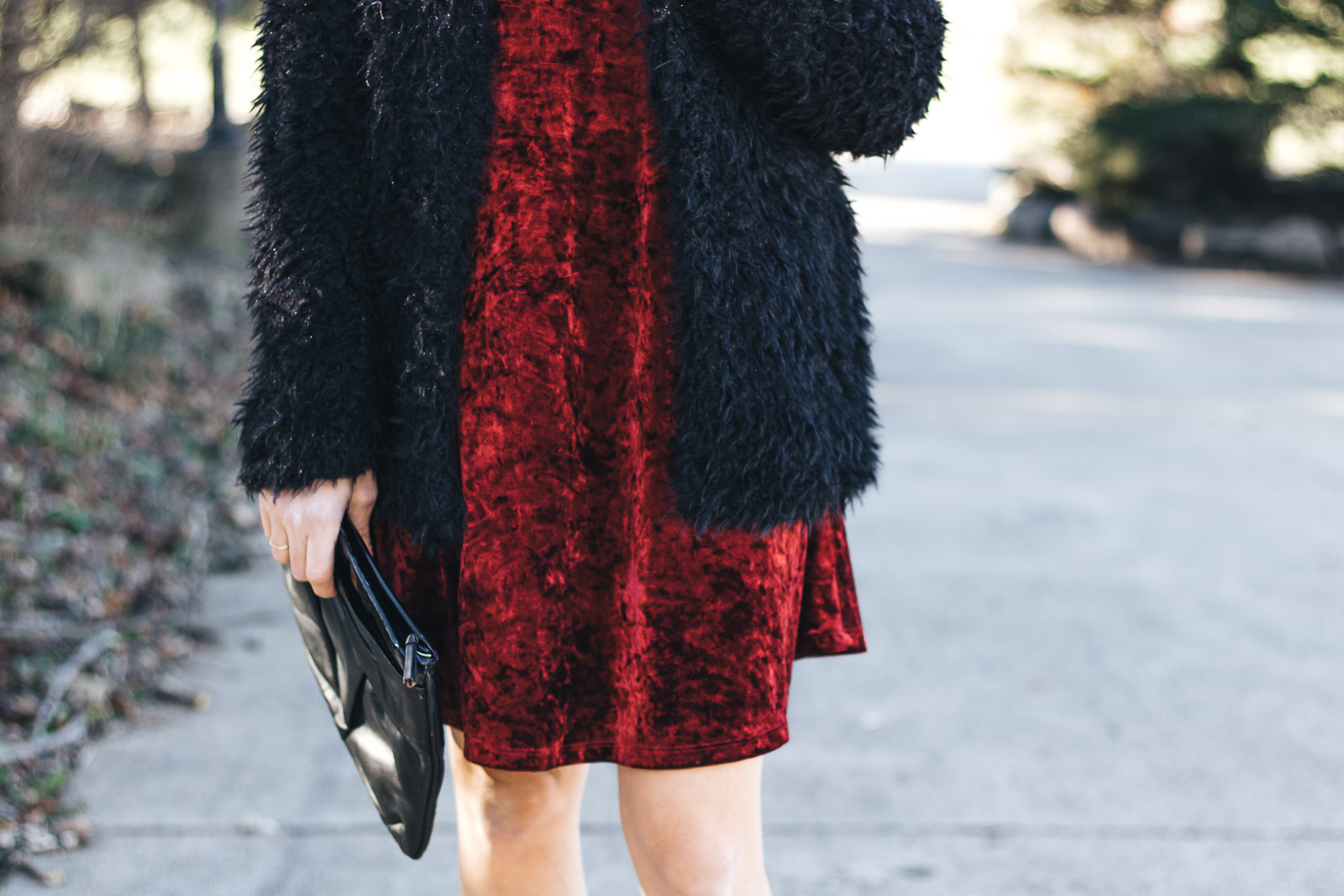 I hope everyone had a wonderful holiday and is looking forward to the next one… NYE! We don't have any plans (#momlife) so if you're staying in with your kids, I'd love to hear how you spend the night!
I'll also be taking a little bit of a break over the next few weeks. There are going to be a lot of changes happening behind the scenes of The Samantha Show and a whole new outlook for 2018. So stay tuned 🙂
XO