6 tips on how to dress for a better "you"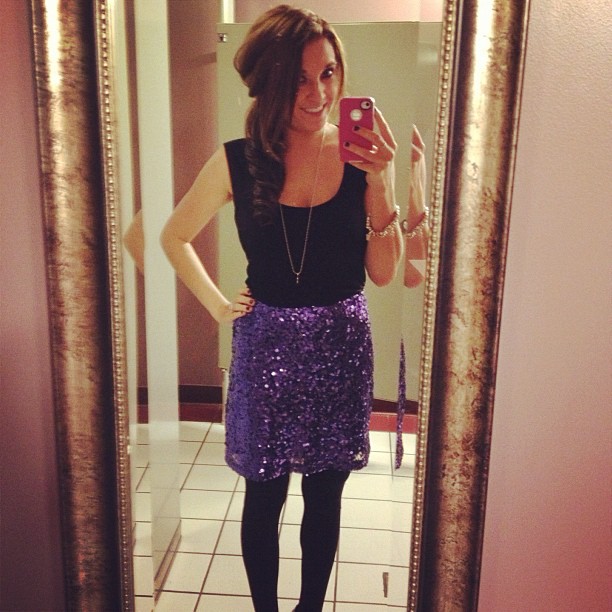 I've struggled with weight and image my entire life. I can remember being at dance class as a six year old and worrying that I looked too fat in my leotard. AT SIX. Was it right? No. Did anyone else make me feel that way? No. But I compared myself to the other girls in the class and always felt that I never looked the way I was supposed to.
I danced until my sophomore year of high school and don't think I even hit 100 pounds until that point. But as soon as I quit dance, it was all down hill from there. I thought I had been unhappy with my weight before but it wasn't until I quit everyday physical activity that I really noticed my body changing.
By the time I graduated high school, I had put on a few lbs. Was I obese? No. But did I care? Yes. So when I went to college, my roommate and I devoted our time to working out, eating healthy, and really being conscious of what lifestyle we chose for ourselves. Instead of gaining a freshman 15, I lost it, and I felt great.
July 2007
Well bring on sophomore, junior, and senior year and the weight came back on as fast as I could bong a beer. Until my boyfriend broke up with me senior year. And at that point, I turned to working out and obsessing over calories to take my mind off the heartbreak. I got down to the lowest weight I had been in 5 years and felt absolutely wonderful.
Feb 2009
Fast forward a few years and I was the heaviest I had ever been. I had developed anxiety and worrying about my weight was only adding to my stress. Between drinking and stress, I had reached the highest weight I had ever been in my life. It was terrible. I thought I would never be happy with myself again and no matter what I did, the weight just never seem to come off.
May 2010
When I got pregnant with Bubs, I was overweight for my height and you can only imagine the way I felt about my body. A lot of women enjoy pregnancy and embrace the weight gain because it means a growing baby in their belly. For me? I cursed pregnancy. I hated it. When I delivered, I couldn't even believe I was looking at the number I was on the scale. Terrified it would never come off, I cried and cried as I stared at the number on the scale and just couldn't wait to hit the gym and start a diet.

Morning I delivered Bubba, Jan 2012
But then I started losing weight from nursing. I lost over double what I had gained! Can you believe that?! I gained 25 pounds with Bubba and ended up losing 54 by the time I got pregnant with Little Miss P. While fluctuating weight has always been something I've struggled with, I've always seemed to find ways to dress myself and try and feel comfortable in the body I had at the time.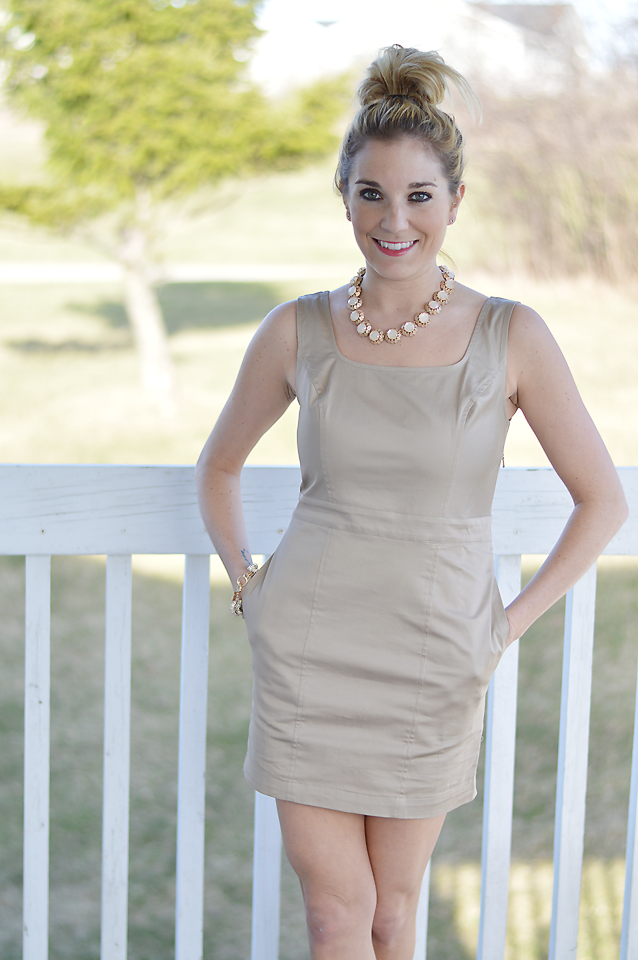 April 2013
I know a lot of women who struggle with weight issues and because of it, struggle with issues on what to wear. Does this make me look fat? Is this too young for me? Does this color look ugly on me?
I was recently contacted by a woman in her 40's in regards to what she could wear that wouldn't make her look too young and that would compliment her body. I compiled a small list for her that I wanted to share with all of you; no matter your age or body type, here are a few quick tips to help you not only look good, but feel good:
1. Wear things that ARE comfortable but don't necessarily LOOK comfortable: Of course yoga pants and t-shirts are okay for lounging around the house, but if you want to feel confident in yourself, don't wear them out in public. Even if you're just running to the grocery store, throw on a pair of jeans, a cotton shirt, and some flats. Of course it doesn't matter what other people think of you but you have a better chance of feeling more confident when you aren't slumming in your hubby's sweatpants.
2. Don't wear clothes that are too flowy: I see this ALL the time; women (myself included) think they will look better in bigger, more flowy clothes because they aren't squeezing them all which way. However, flowy clothes may actually make you look bigger. To avoid that problem, I recommend pairing baggier things with a belt around the waist and choosing flowy items that still give you some shape.
3. Consult magazines for current trends: I know this sounds silly but if you're worried that you will look "too young", look to magazines for the most current trends. Look for women around your age and get ideas from what they're wearing! It doesn't need to be exact either; just look at the different cuts, colors, and lengths of what they're wearing and make it your own 🙂
4. Get professionally fitted for a bra: I know, this sounds insane! BUT, most women don't know their correct bra size and this throws off their shirt size and how it fits. Having a bra that fits correctly gives you the right lift and will determine how your shirts lay.
5. Accentuate what you love while hiding what you don't: I have always hated my stomach, no matter how big or small it's been. I always look for shirts that are a little looser in that area but show off my chest or arms. I also love my legs and look for shorter dresses, that way the attention is drawn to my legs instead of my stomach.
6. Don't keep things in "hopes" of fitting into them again: I am a HUGE clothes hoarder. When I was at my heaviest, I kept all of my smaller clothes and would depress myself every day looking at them. Purge your closet, get rid of the clothes that don't fit you and buy a few new items that fit you now. If you're trying to lose weight, you can celebrate down the road by getting rid of the old clothes and bringing in the new. And who says they need to be brand new? I am a firm believer in thrift stores and consignment shops to save money. Take your time and go through the selection and you'll be surprised at what you can find! (Side note: if you haven't worn something in six months, sell or donate it… it's taking up space!)
Once you start looking at what you're wearing and judging how you feel, you will fall into your own little style. You'll start to have more confidence in yourself and know what to look for when hitting the racks at the mall. I personally choose to stay away from certain items because I know they don't look good one me; you'll figure it out soon enough and find a pattern of what you love and hate.
Good luck!
"She's super fab and puts the "Mer" in America…Check her out!"