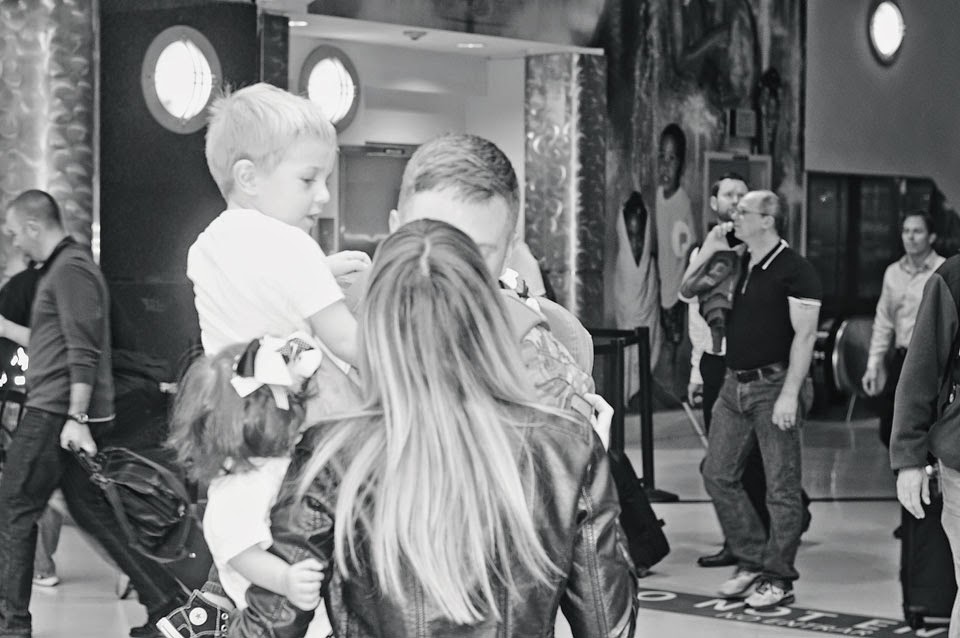 You know when you get really great news and want to share it right away but can't? Like, we're talking scream from the rooftops kind of news? Yep, that's how this was.
I've known for WEEKS that Zach would be coming home early but I a.) didn't want to jinx it and b.) for safety reasons, didn't want to talk about his travel plans. Things can always change when it comes to the Army and until he was home on US soil, we didn't want to tell too many people.
At one point, Zach had been infantry. Which means the first time he deployed, an entire brigade went. A brigade translates to over 1,000 people. Crazy huh?
But when he switched jobs and came down on orders, he was only 1 of 2 guys getting deployed from Benning. So things were very, very different this go around. And a few months in, they held a reevaluated how many people they needed over there to do the job and decided they were overstaffed. So a meeting was scheduled to deliver the news to the soldiers and let them know who was being off ramped (sent home) and who was staying.
The meeting was set for a Saturday morning his time, which meant very late Friday/early Saturday morning our time. I knew he would be getting an answer, one way or another, and I was crossing my fingers, toes, arms, whatever that it would be good news. My friend's husband had been told he was leaving… so would Zach get to leave too?
I barely slept that night; I kept checking my phone every 5 minutes to see if he had received an answer. I must have dozed off at some point and when I woke up, I checked my phone to discover a sad face from him. Nothing else.
I immediately texted him back and asked what that meant but assumed it meant he wasn't coming home. He said hold on and I started to think, maybe he's trying to trick me? But I wanted to wait to talk to him before I assumed anything. He got busy after the meeting and I must have fallen back asleep, because I woke up a few hours later to him texting me and asking if he could call.
My phone rang and butterflies filled my stomach… was he trying to trick me or was he really not coming home?
He started chatting like normal and I couldn't wait any longer..I  cut him off and blurted out "SO WHAT HAPPENED?!"
And his response? "Guess who's coming home?"
I couldn't believe it; I didn't believe him! I kept asking if he was serious or playing a joke on me. He told me he was going to try and trick me and surprise me but neither of us can keep secrets from each other. Especially one as good as this 🙂
I could hear him smiling from ear to ear on the other end. I looked at my sleeping babies next to me and shed a tear… their daddy and my heart was coming home to us. And 6 months early.
I attribute this miracle to a higher power; karma, God, who knows. I try to pay it forward as much as I can and the prayers I had been saying and asking everyone for were clearly answered. There has been so much that's happened these past few months, some things I've shared and others I've kept within our family. Our strength and patience have been tested and pushed to limits we never thought possible. But our love? That has only gotten stronger. And we are beyond thankful he was given this opportunity.
So thank you again for your support, kind words, and prayers. It's meant the world to us. More on his homecoming tomorrow 🙂