Another week down… which means another week closer to heading home for the holidays 🙂 Linking up with
Lauren
for another edition of High Five for Friday!
Here's what made me smile this week!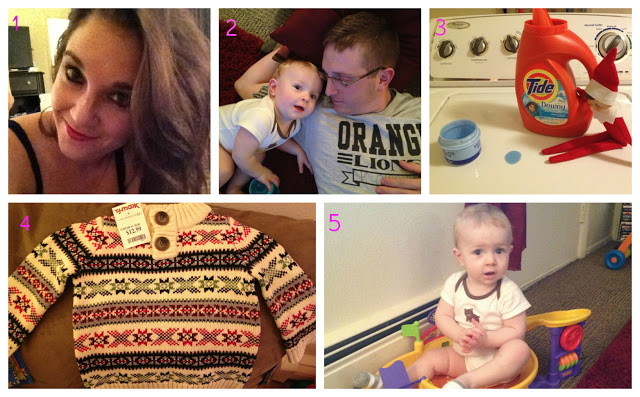 1// my first attempt at pulling off red lipstick… I have to say I'm torn…opinions needed!
2// my boys snuggling. after missing my entire pregnancy and coming back when Bubba was 3 months old, nothing makes me happier than these two in love.
3//Cornelius, our Elf on the Shelf up to no good! Follow his naughtiness on
instagram
4// my TJ Maxx find; Bubba's Christmas sweater! Quite the steal!
5// my goon. and his "what do you mean I'm not supposed to sit in this" face.
Hope everyone has a great weekend! And don't forget to enter the Hickory Farms giveaway!!