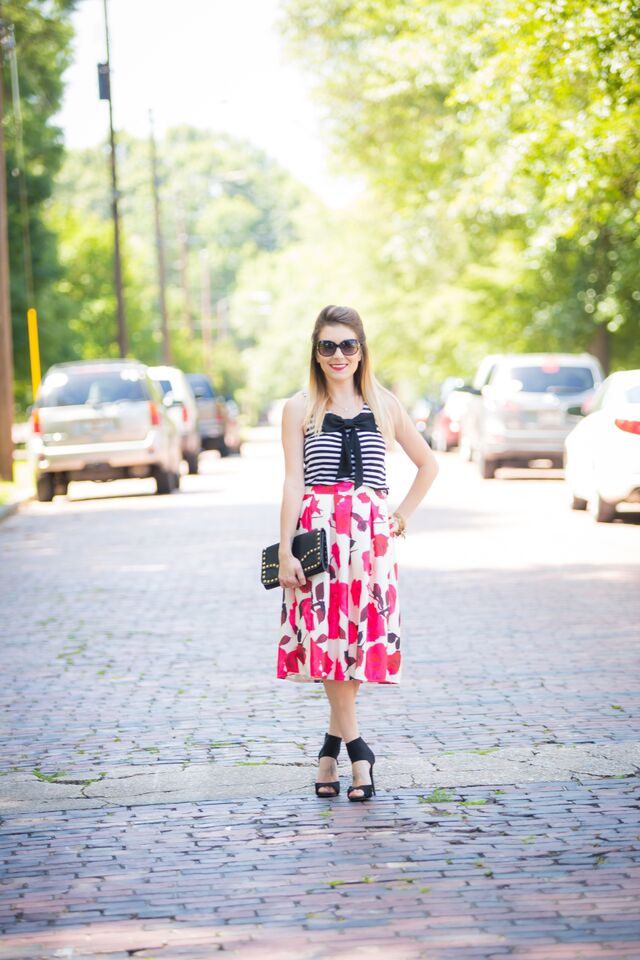 How is it possible that this time last week we were prepping for two of our best friends to get married and today, I've got nothing to look forward to but ordering pizza and sitting on the couch later? We seriously had so much fun in Maine and although I missed my kiddos, taking a vacation was amazing. And taking a vacation with just my husband was even better. For three days, I didn't have to stress about anything. I didn't have to keep another human alive (except myself) and I felt carefree and just able to enjoy the moments. I love my children but that little three day getaway was just what I needed.
I had originally planned on wearing this outfit to the rehearsal dinner, but then I found the pink dress I wore to the wedding and decided to wear the original dress I had picked out for the wedding to the rehearsal dinner instead. But had I not picked up that fab pink dress, this ensemble would have been my rehearsal dinner attire. And I packed it just in case I needed it for something else…
When I first put the outfit on, my friends kind of looked at me like I was crazy. I know, mixing patterns is kind of weird and it's not for everyone. But the minute I saw this skirt I knew I wanted to pair it was a striped top. And since I never get to wear heels anywhere, I knew I wanted to wear my favorite pair of heels with it. So once my friends saw everything put together, they didn't think I was losing all of my marbles. I like to test the waters and think outside of the box sometimes… that's what makes fashion and style FUN!
What else did I pack besides the three main outfits? Mostly jeans and simple tops. It was low 70's while we were there and I was actually FREEZING at night. I wore a jean jacket on the plane because 1. it's always cold in airports/on planes and 2. it takes up too much room to pack. I also wore the same pair of jeans all weekend and just changed tops and shoes. I also made sure to pack my Skimmies from Jockey because these types of skirts can be super annoying with any other type of underwear. These offer anti-static defense, so you don't have to worry about anything but how you're going to twirl in your skirt 🙂
I wish we had another parents weekend trip planned but we don't. However, we are taking a family vacay to Florida in August and I am super excited about that. Beach, sun, and family… doesn't get much better!
Hope you all have a fab weekend… see you Monday! xo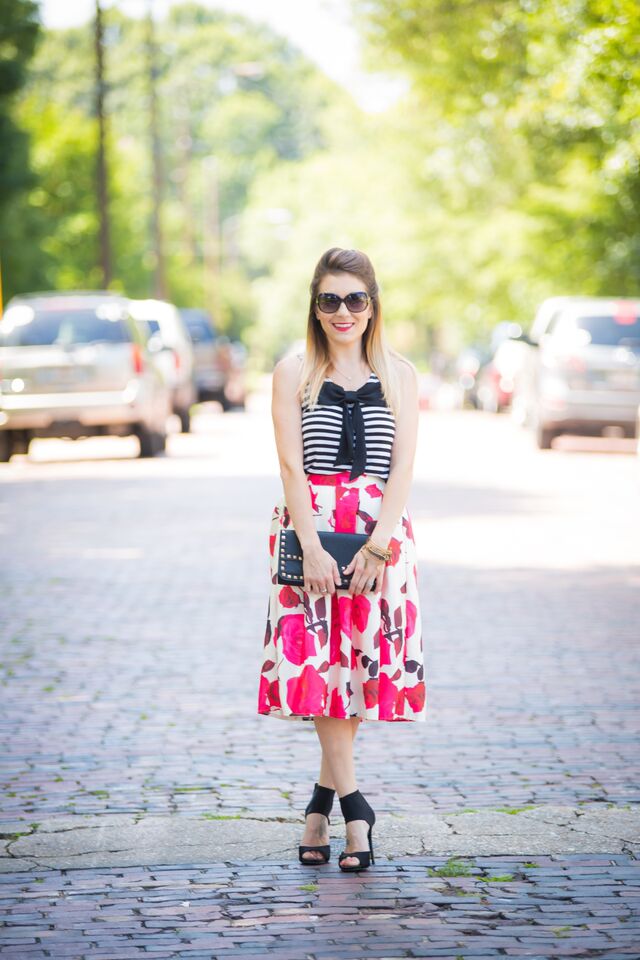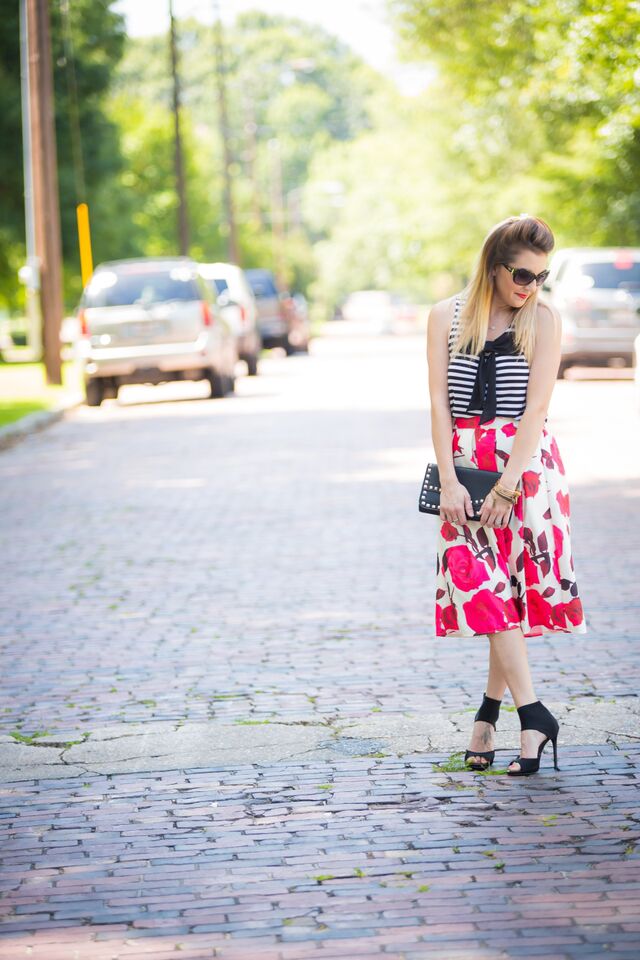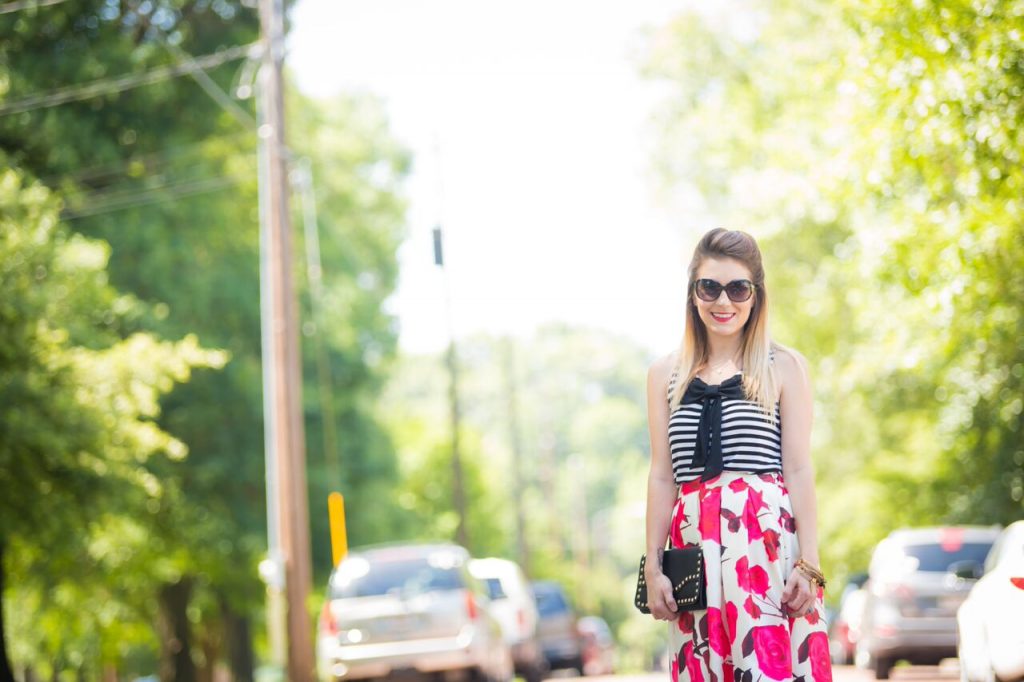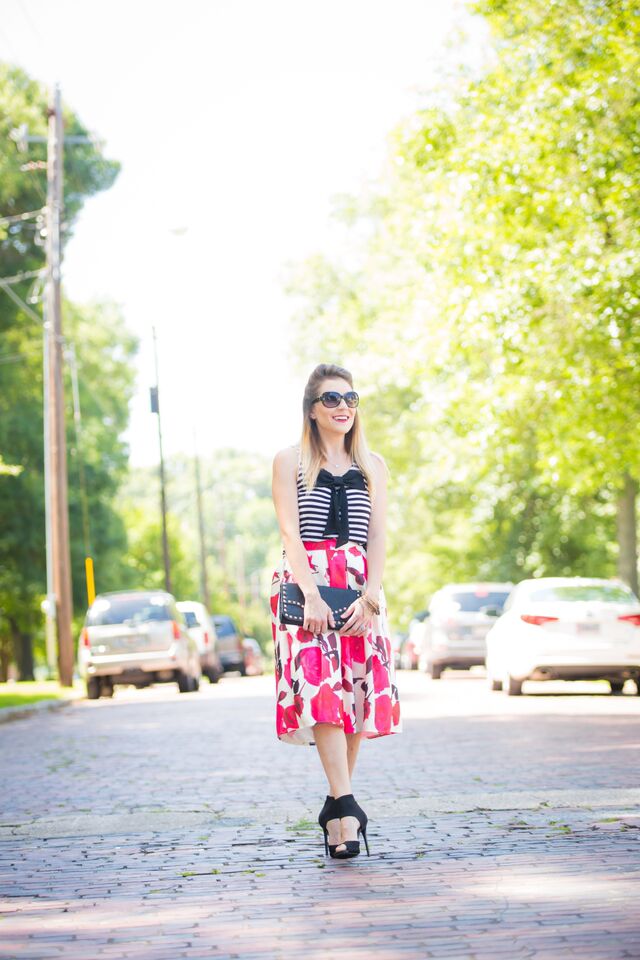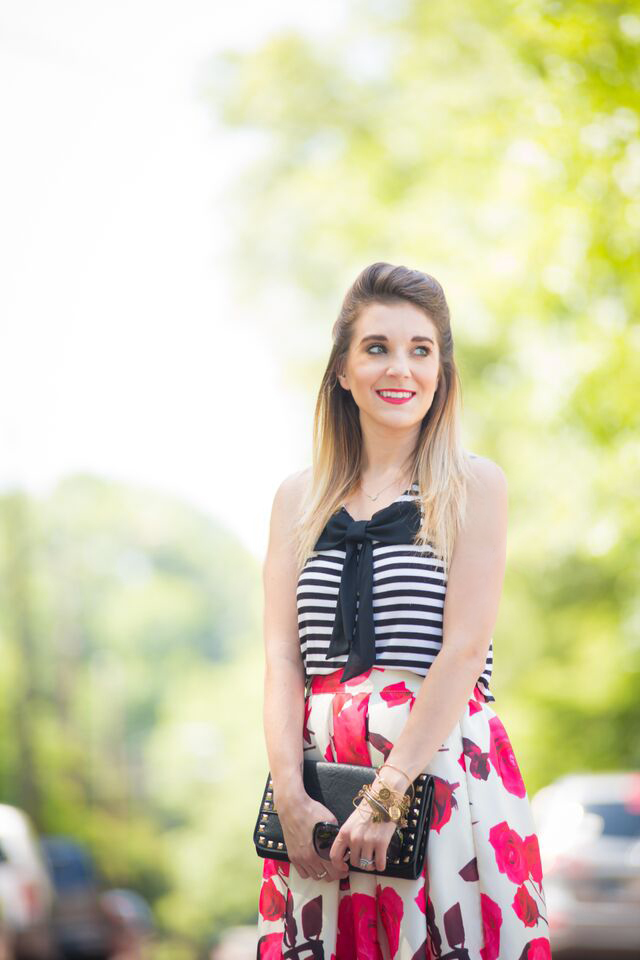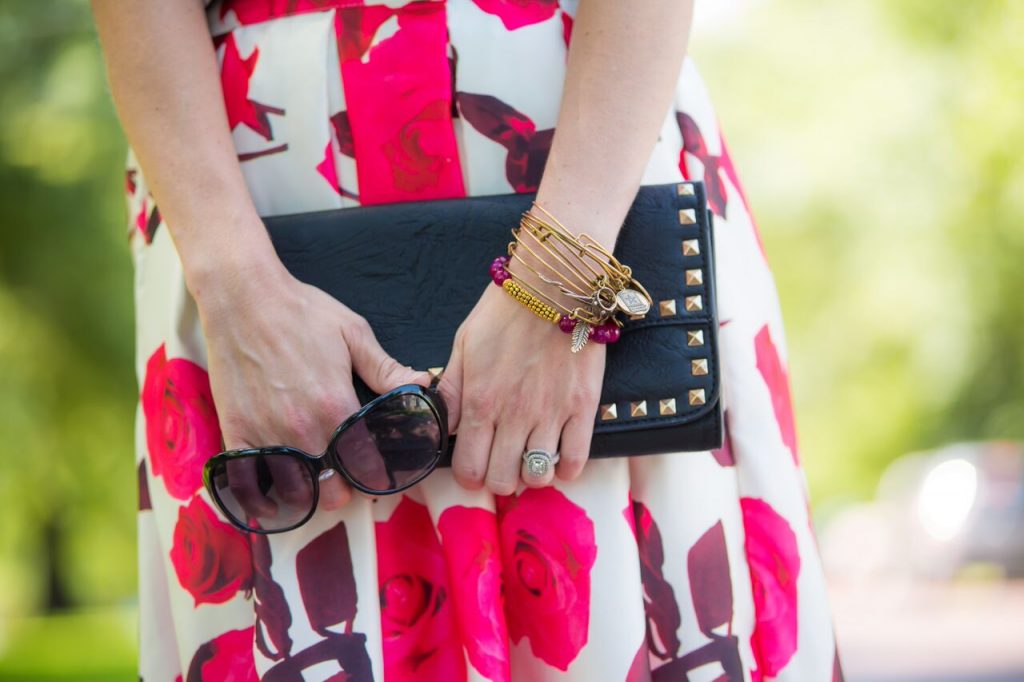 All photo credit: Amy Hess Photography