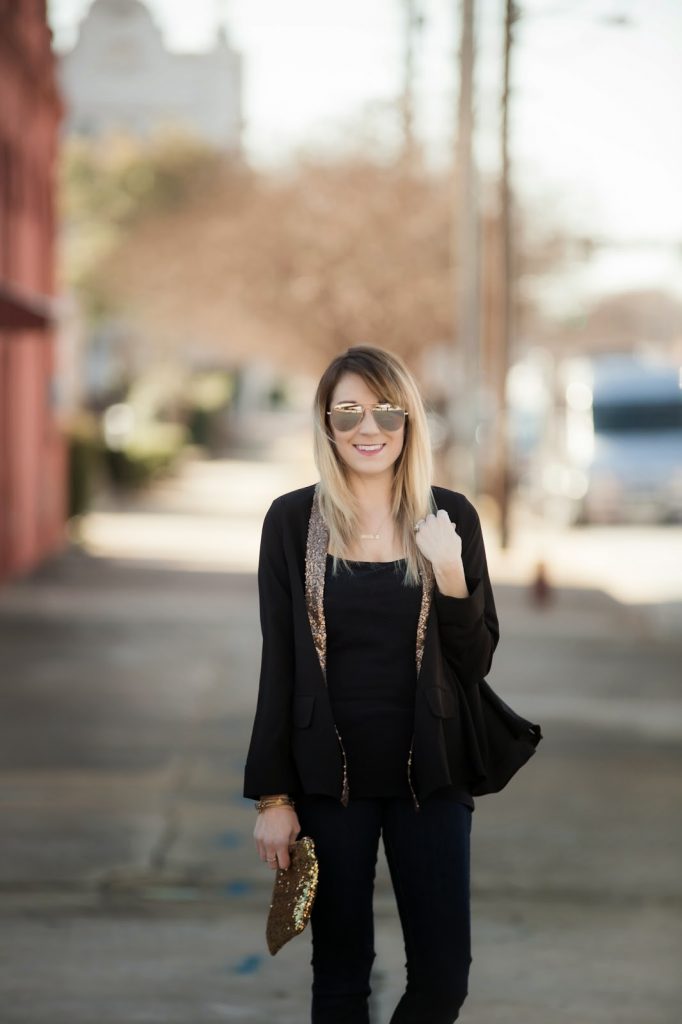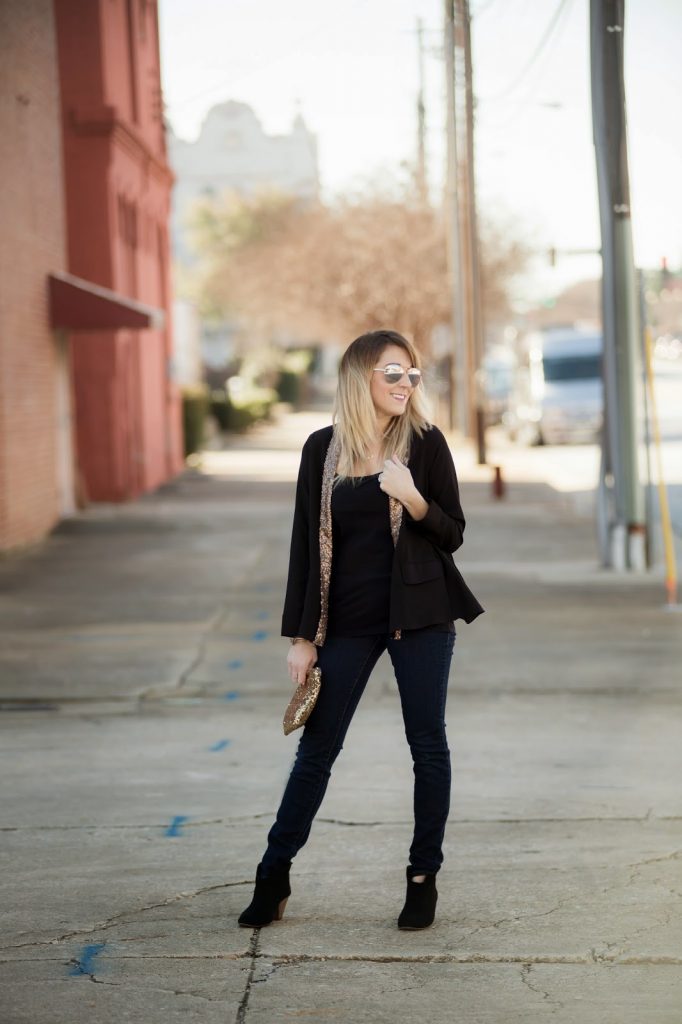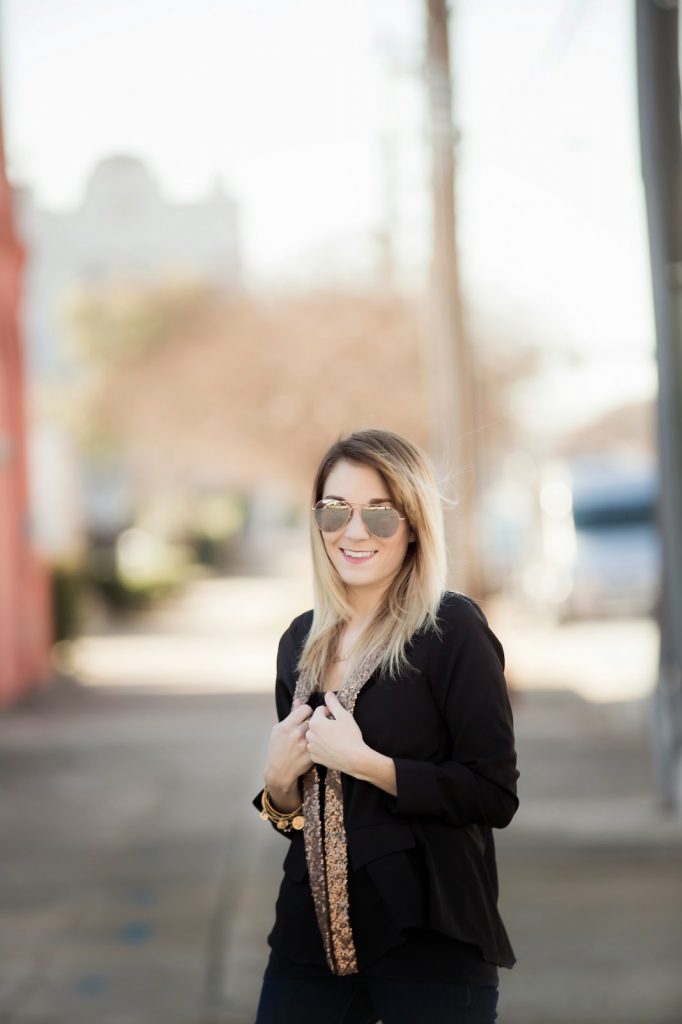 It's the middle of February and I'm just now sharing my New Years Eve outfit. Slacker to a tee. But I guess you could wear this for anything really. I used to go all out for NYE and rock sequins dresses and things, but this year I went for something a little more casual. We spent it at a friends house and were home shortly after the ball dropped. Parent duty called…
But I liked the simplicity of it with a pop of sass. The sequins on the front and the slit in the back give it a little dimension and make it feel dressier. And although I wore this to a NYE party, I would totally wear this to a nice date night dinner or out with the girls. I always purchase things that I can wear again and wear a lot. I splurge on dresses and things once in awhile, but I want to get my money's worth.
So now speaking of money's worth…
I've been blogging for almost four years now. Crazy, huh? And while I won't say I'm an expert blogger, I have been through a lot of the blogging "fads" and learned a lot about sponsorships and growing my blog. I started this little corner on the internet when Z deployed the first time, and now it's grown into something I had no idea was possible.
I disabled my sponsorship program when Z deployed because I couldn't give 110% to my sponsors. And that's what they deserve. I hate spending money and I didn't want people to feel like they were spending money and getting half ass attention. But now that he's home and I have some more time, I've decided to bring them back. I've had quite a few emails in the past few weeks and after brainstorming and much thought, I've created these
sponsorship options
.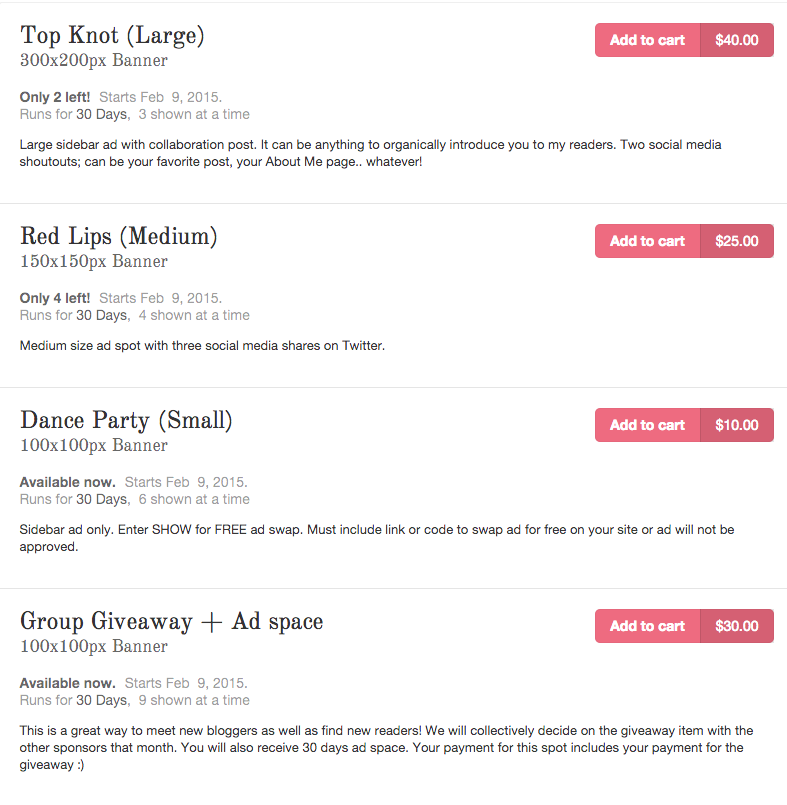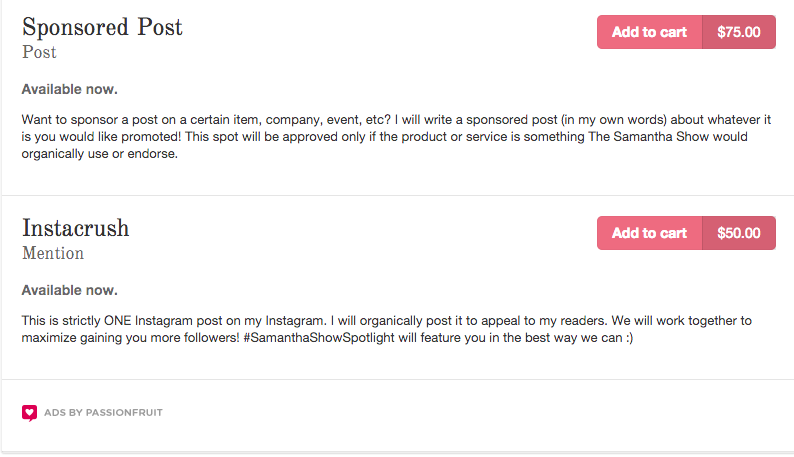 These packages come with perks that I feel will help you grow. Social media love and collaboration posts are the best way to get your name out there, next to giveaways. And while getting followers is great, you should be more concerned with finding readers. You want to find women (and maybe men) who can relate to you and will genuinely take interest in your blog. Followers unfollow… readers stick around.
So to help you grow and get you started, I'm offering 25% off any
AD space
with code "imback". I promise I will give you my undivided attention and do whatever I can to help you grow. And while growing numbers is great, meeting other women in the blogging community is also super valuable as well.
So come check out the options and feel free to email me with any questions. Can't wait to work with you! xo