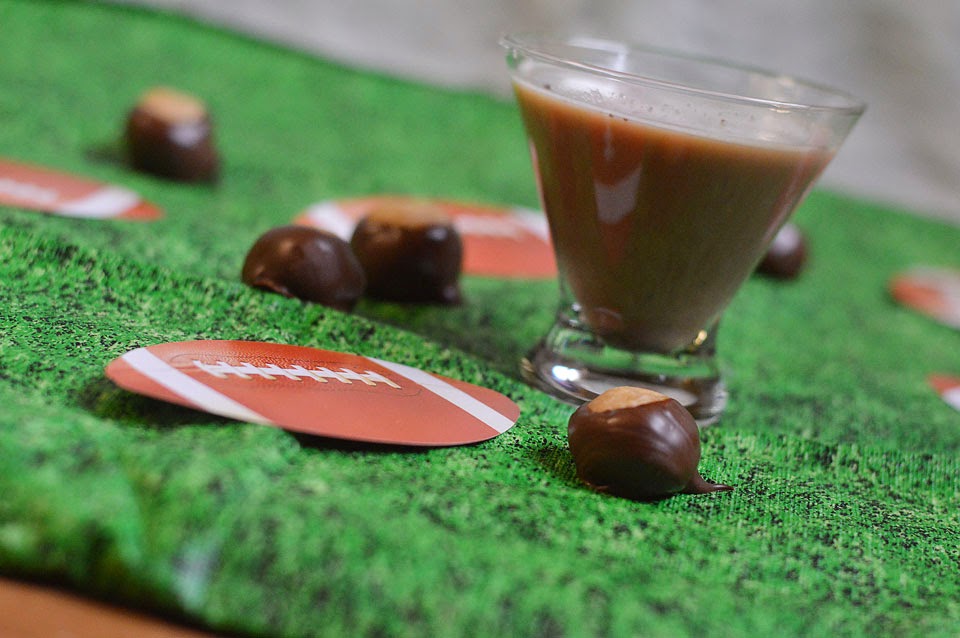 I've been an Ohio State Buckeyes fan since I was in diapers. My dad went to Ohio State and just because I didn't go there, doesn't mean I didn't root for them (even when they played my own college team). The life of a Cleveland Browns fan can be pretty depressing so luckily, the life of an Ohio State fan tends to be somewhat interesting.
The National Championship game is tonight… HOLLA. And although we won't be getting super crazy (boy do I wish I could be even a fly on the wall of that game), it doesn't mean we can't celebrate at home. And since the beloved Buckeye is a favorite food for most Buckeye fans, I wanted to recreate a Buckeye Martini to enjoy while watching the game.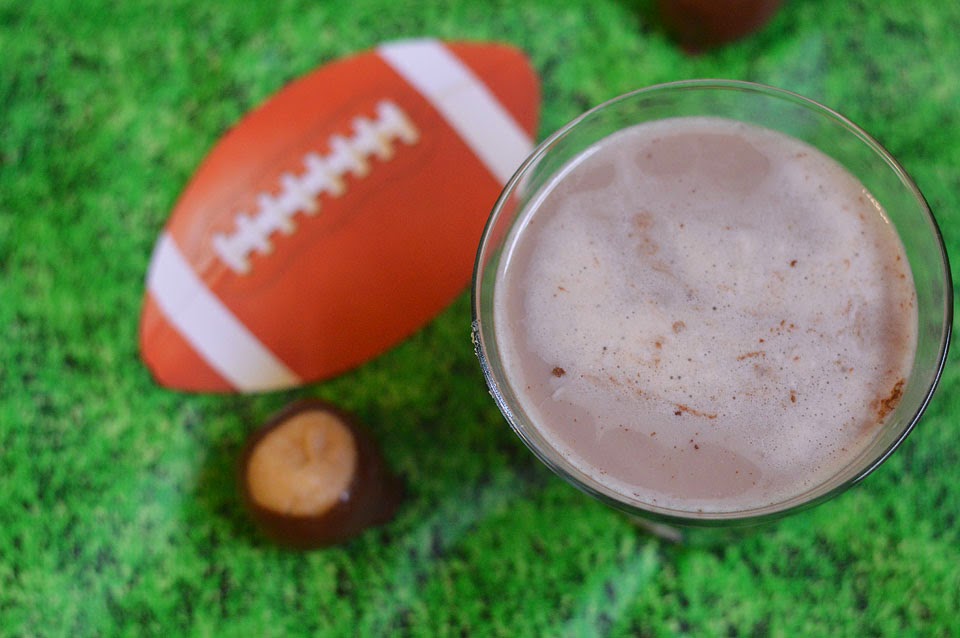 Ingredients:
1 cup skim milk
1 tablespoon unsweetned cocoa
1 tablespoon PB2
1.5 ounces (1 shot) Kahlua
1.5 ounces (1 shot) vanilla vodka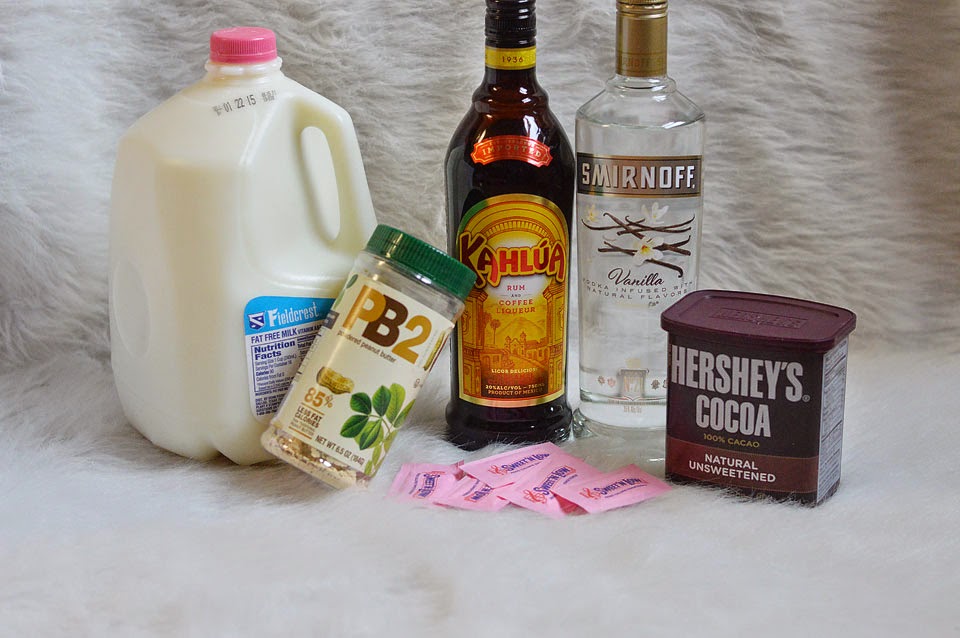 Steps to deliciousness:
1. Heat milk in microwave or on stove top ( I put it in the microwave for a minute and a half).
2. Stir in unsweetened cocoa, PB2, and Sweet'N Low.
3. Place in freezer or refrigerator to cool.
4. Fill shaker with ice. Add cooled milk mixture. Add the shots.
5. Shake until well mixed and serve!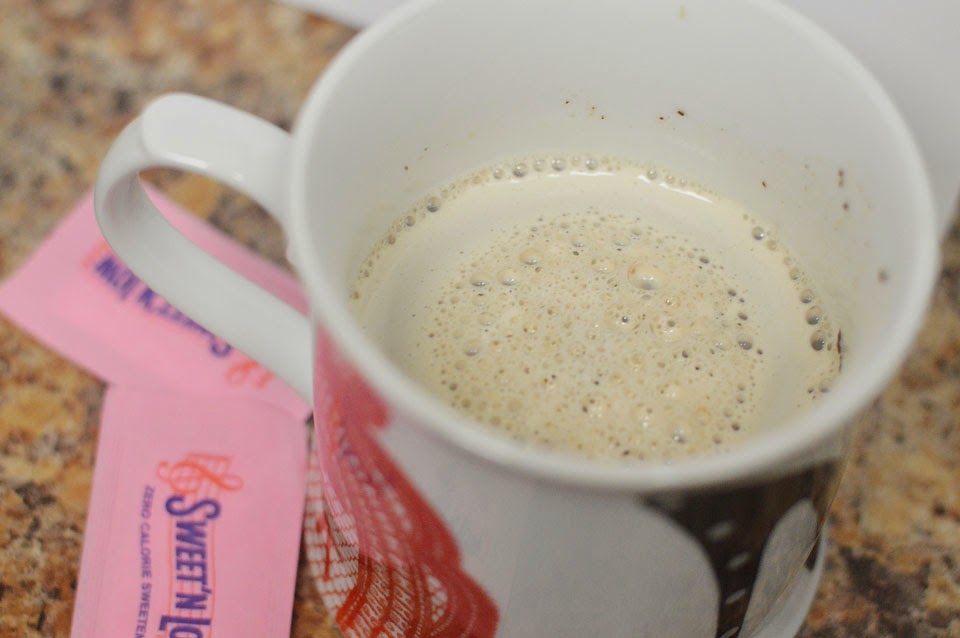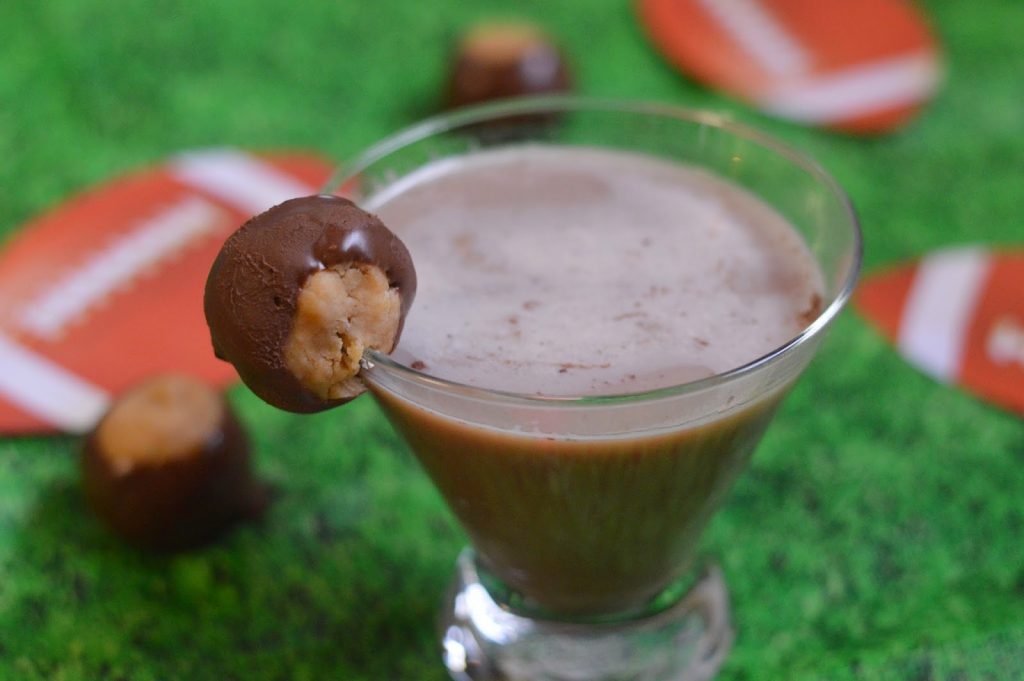 I don't love overly sweet drinks but this was delicious! Z said you couldn't even taste the alcohol 😉 I could, but that's because I'm typically not a liquor drinker. But sometimes it's fun to switch it up and have a cocktail or two, right? And using
Sweet'N Low
and skim milk makes it as light as it could be! Which doesn't hurt the waistline either 🙂
The only thing that would make this drink that much better is to see the Buckeyes win the National Championship tonight while drinking it. O-H…..I-O baby!
Who are you rooting for? What's your favorite game day drink!? What are your game day traditions?