We received a complimentary stay and amenities. However, all opinions are my own. 
My kids have been DYING to go to Great Wolf Lodge since seeing the commercials on TV. They seriously make it look like the most magical place, so I don't blame my kids one bit for being so excited. So when I found out we would be heading there for a media day, I couldn't wait to tell them the news!
We arrived early Saturday morning and checked in for the day's activities. We received our Paw Passes, which included:
Choice of classic or colored wand, standard topper or Magi belt

One pair of Great Wolf Lodge goggles

One Creation Station animal (outfit not included)

One Leather Treaty wristband

One Paw Points game card ($5)
We had some time until our first group activity (which was lunch), so we hit up the arcade and MagiQuest game first. My daughter was a little young to understand the MagiQuest game but it is a super cute concept and she loved "unlocking" the various stations, chests, and pictures around the resort. They also loved the arcade (what kid doesn't love an arcade?) and after that, we checked into our room.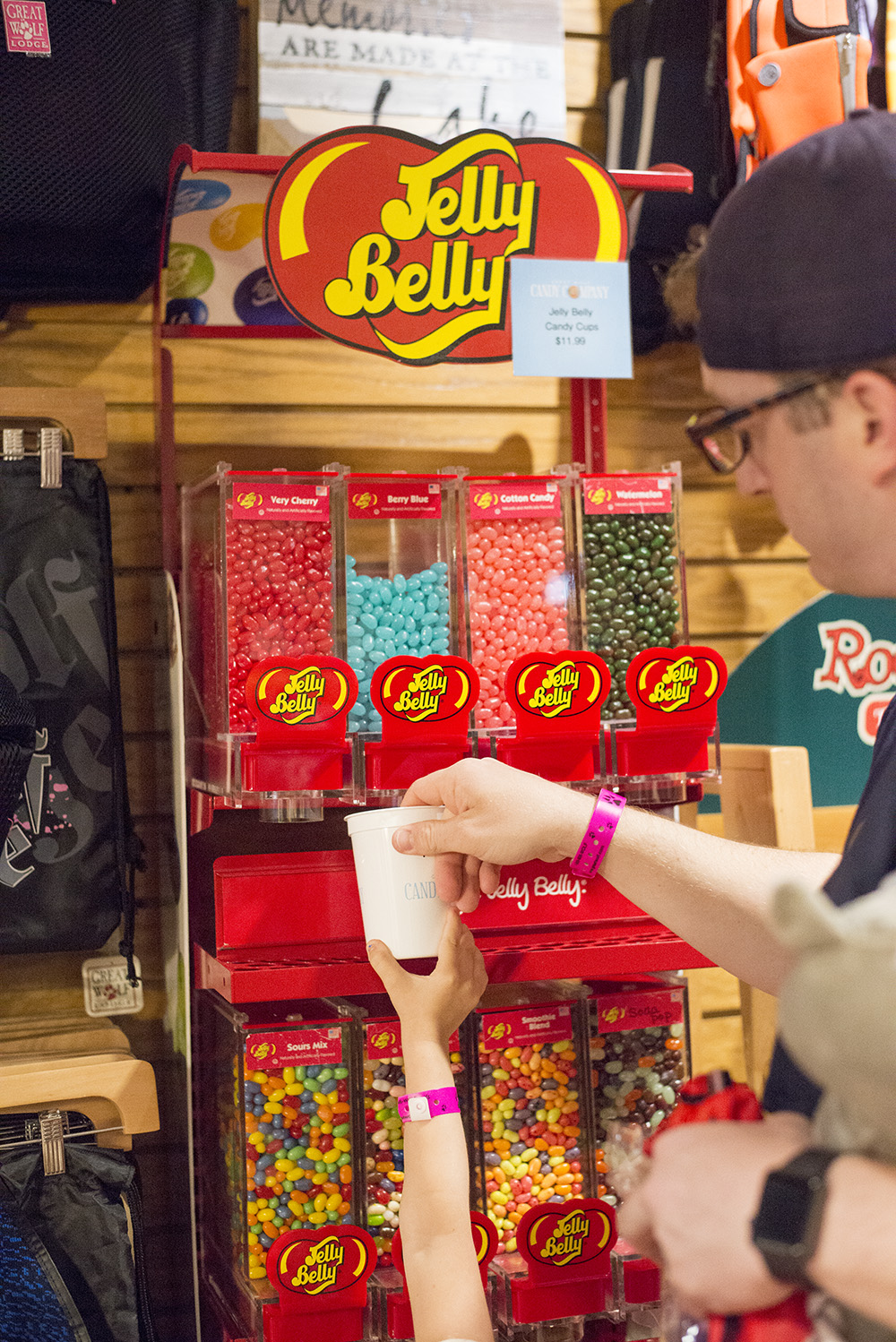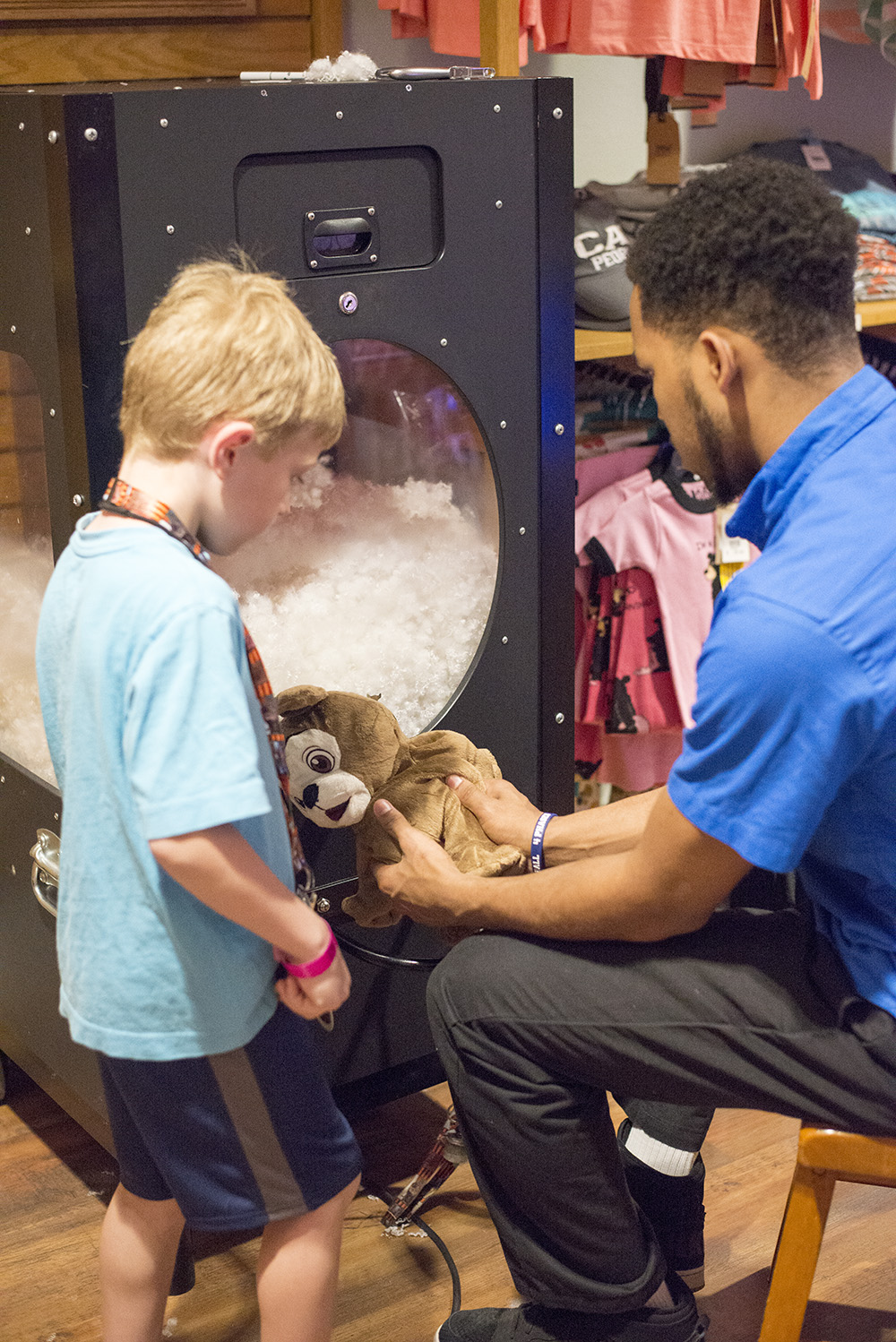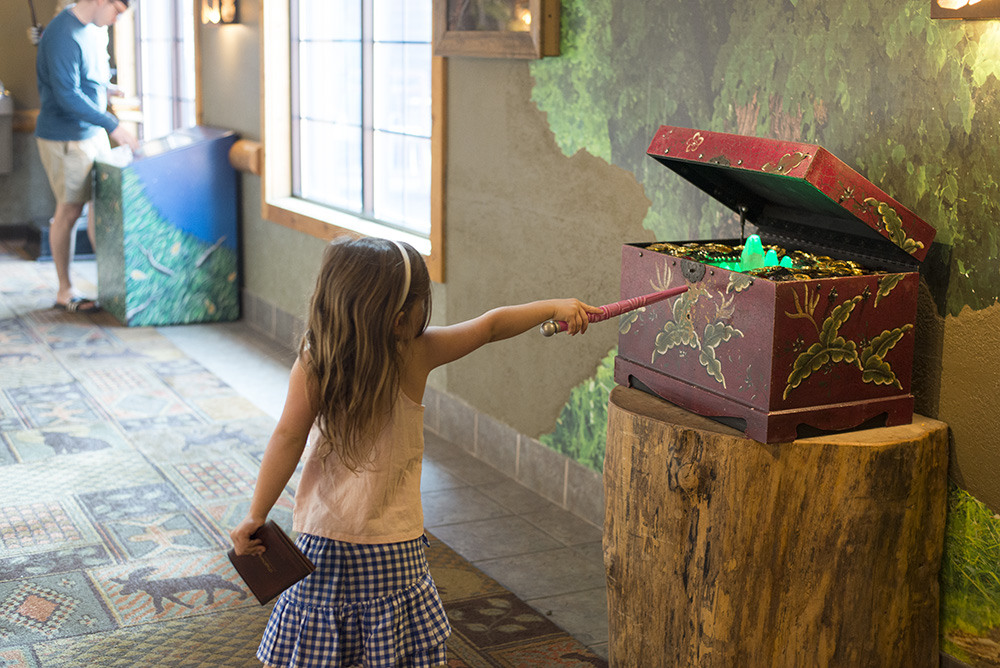 Everyone gets these ears upon check-in which obvi made this bloggy mom super happy. Photo opp! We also got our wristbands to the waterpark and couldn't wait to dive in when it was time!
We dropped off everything in our room and then headed down to lunch, followed by a behind-the-scenes tour of the property. They took us to check out a few different rooms, which consist of standard, themed, or premium. The kids were most obsessed with the Kids Cabin Suite because of the commercials on TV. And begged me to stay there! Next time we will definitely get one of those rooms… how cute is it?!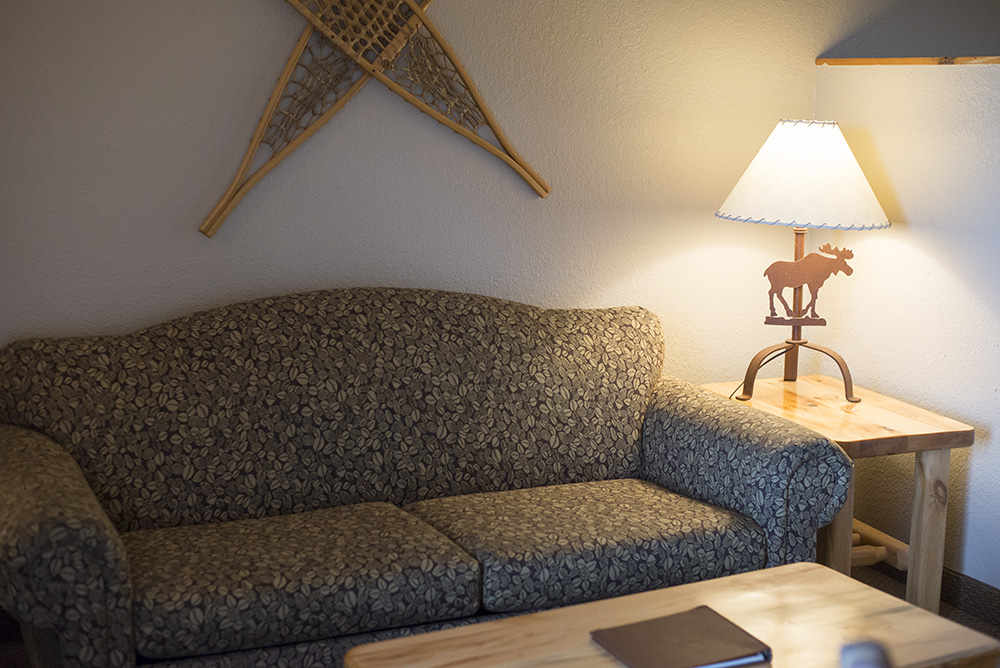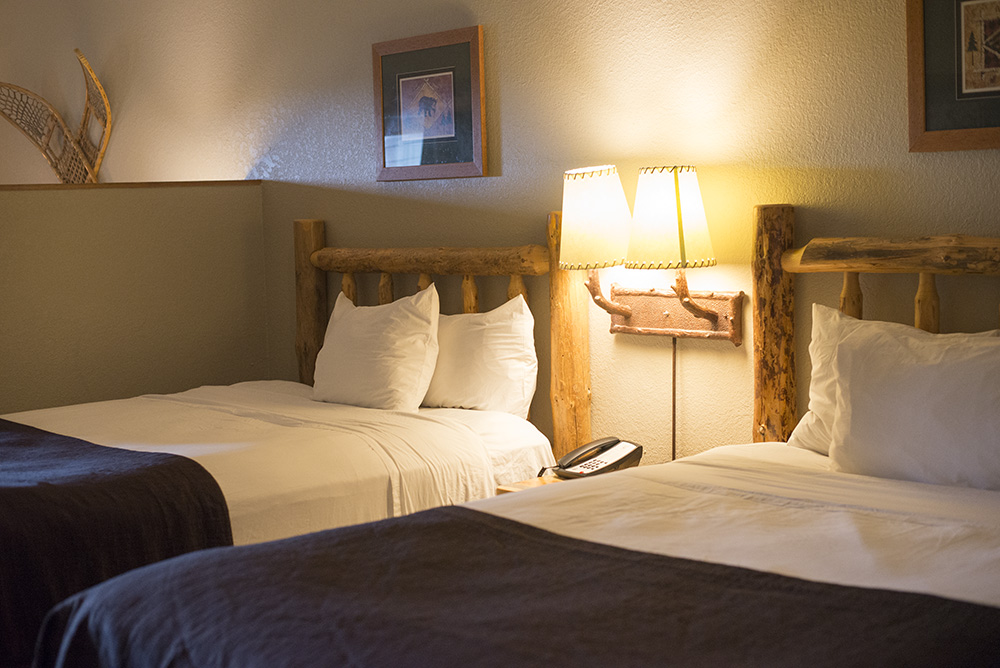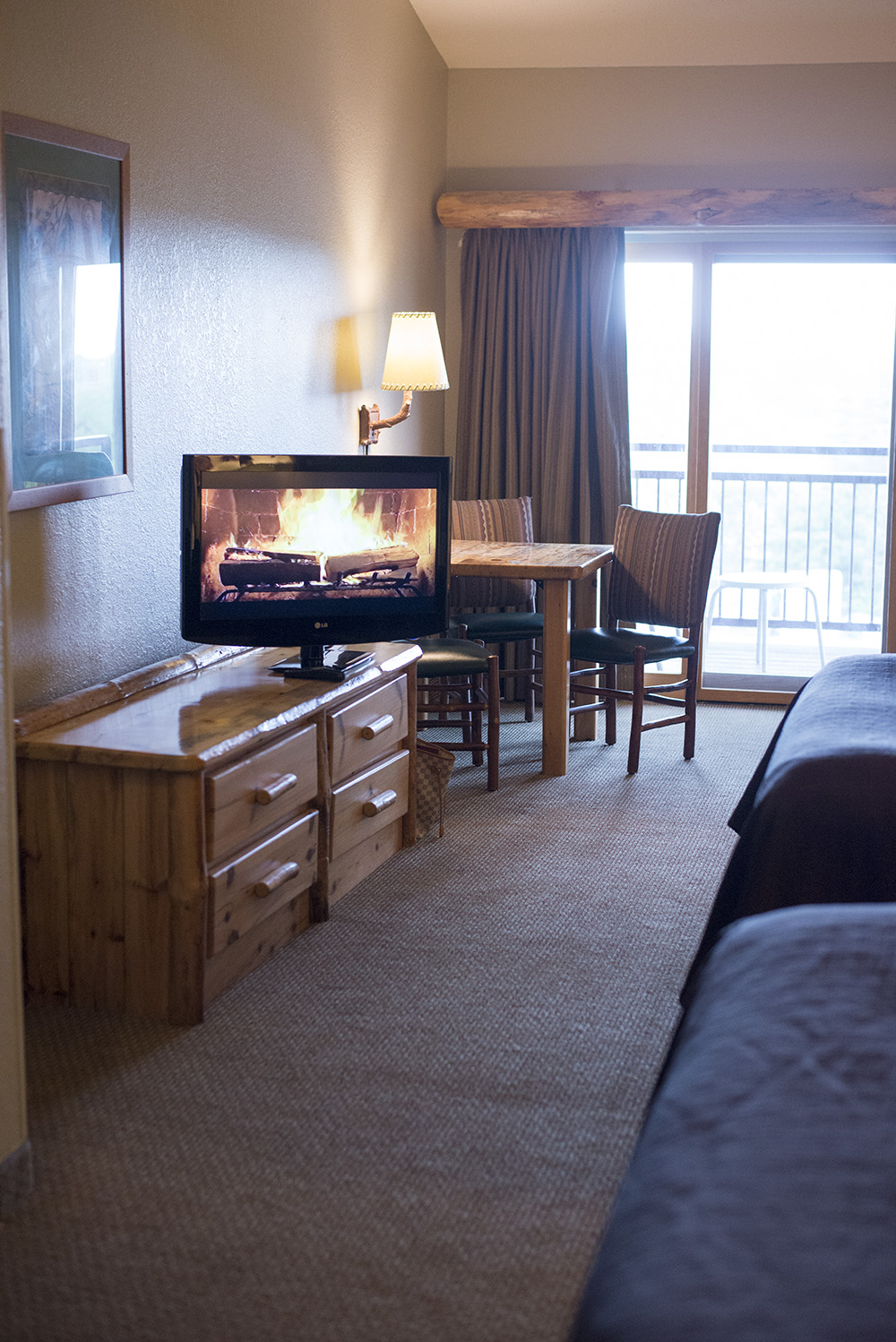 We stayed in a Family Suite, which featured two Queen beds, a semi-private area with a pull out couch, bathroom, mini fridge, and more. Plenty of room and amenities for our stay!
After lunch, it was time for the main attraction… swimming! The kids could not wait to get inside the water park! It was seriously the perfect size, not too big and not too small. There were slides, pools, hot tubs, lazy river, and more! The kids were seriously having the time of their lives. I think these pictures speak for themselves 🙂
We swam for a couple of hours before taking a break for snacks and the rest of the attractions on our Paw Passes. They each created an animal at the Creation Station, filled their candy, and picked out their leather wristbands. We decided to head out for an early dinner so we could come back and swim afterwards before the park closed.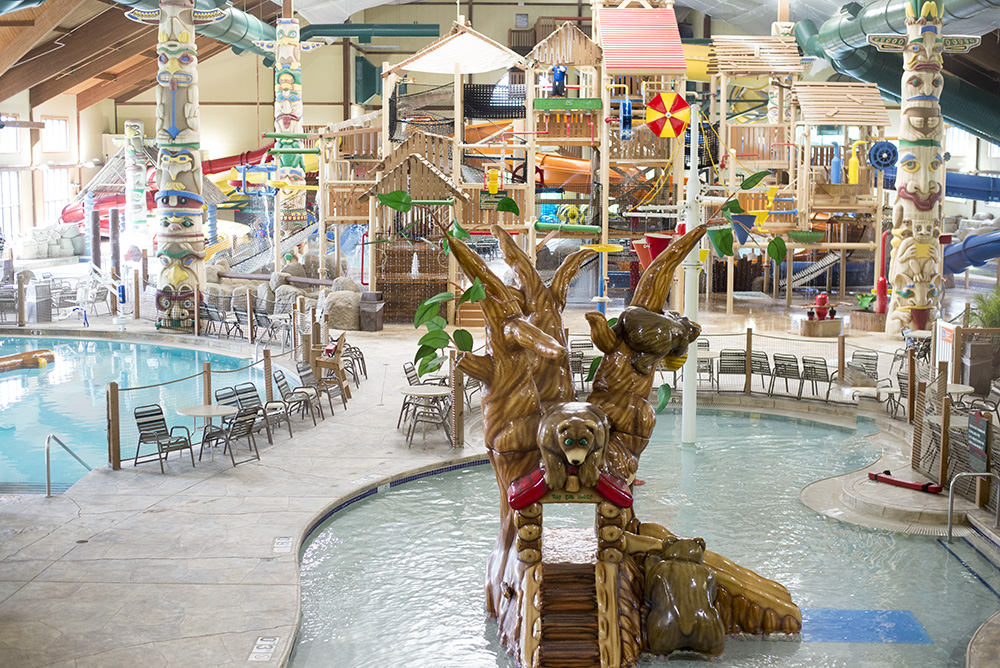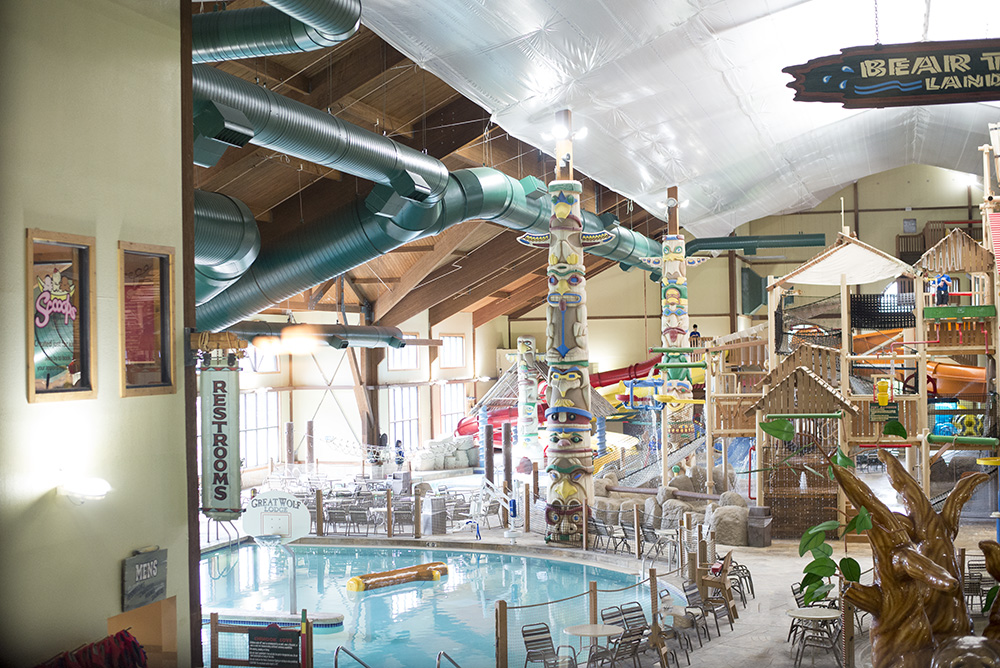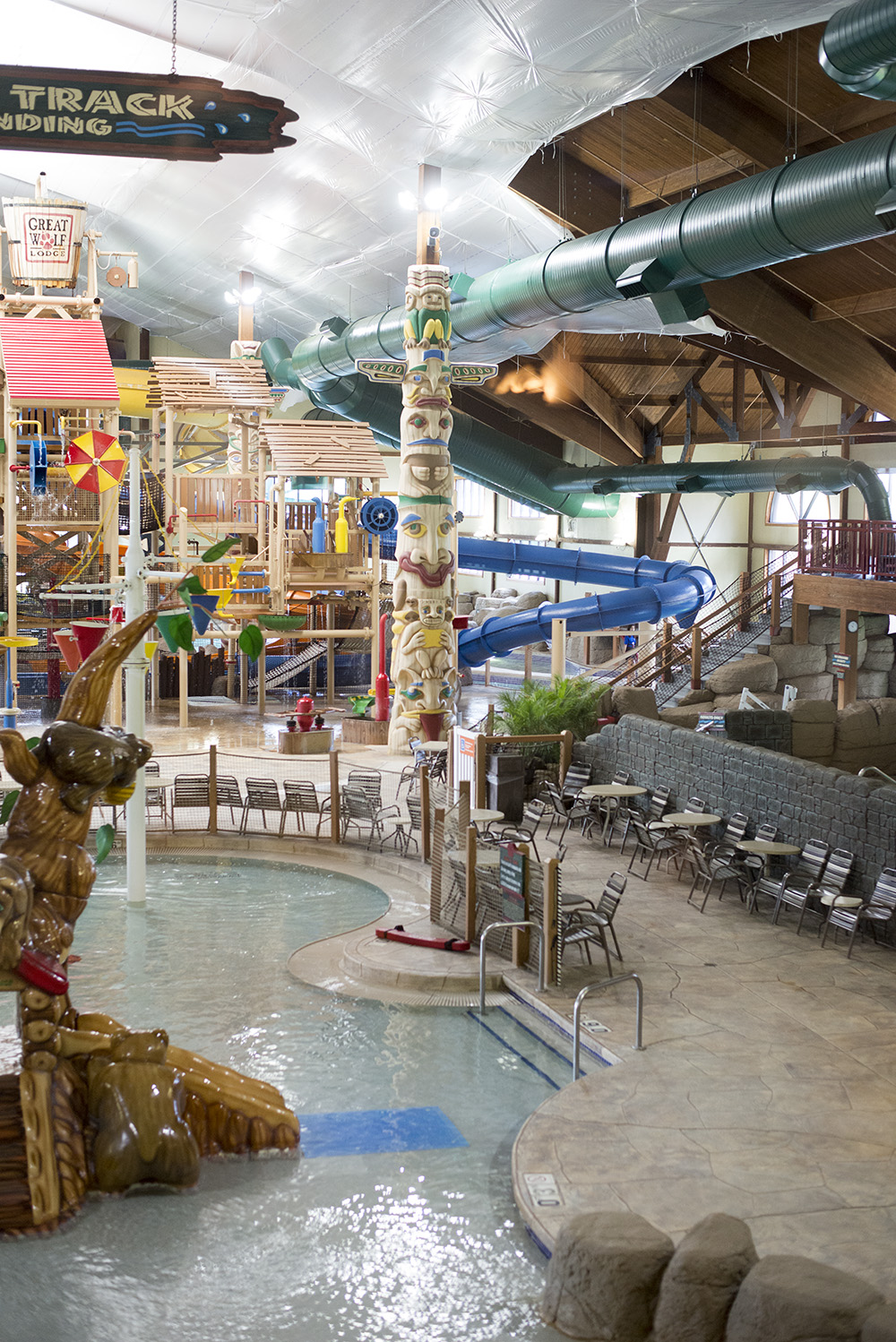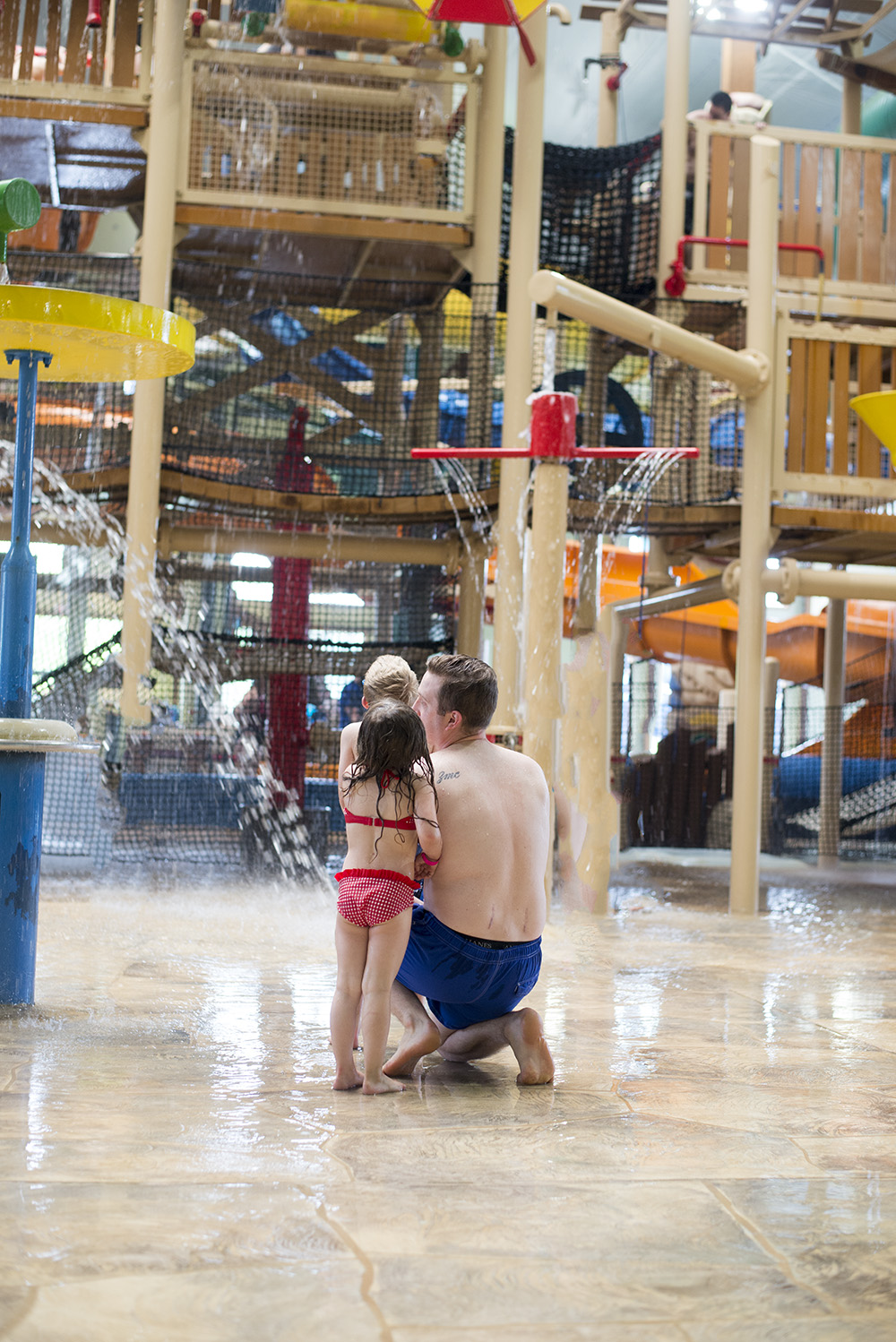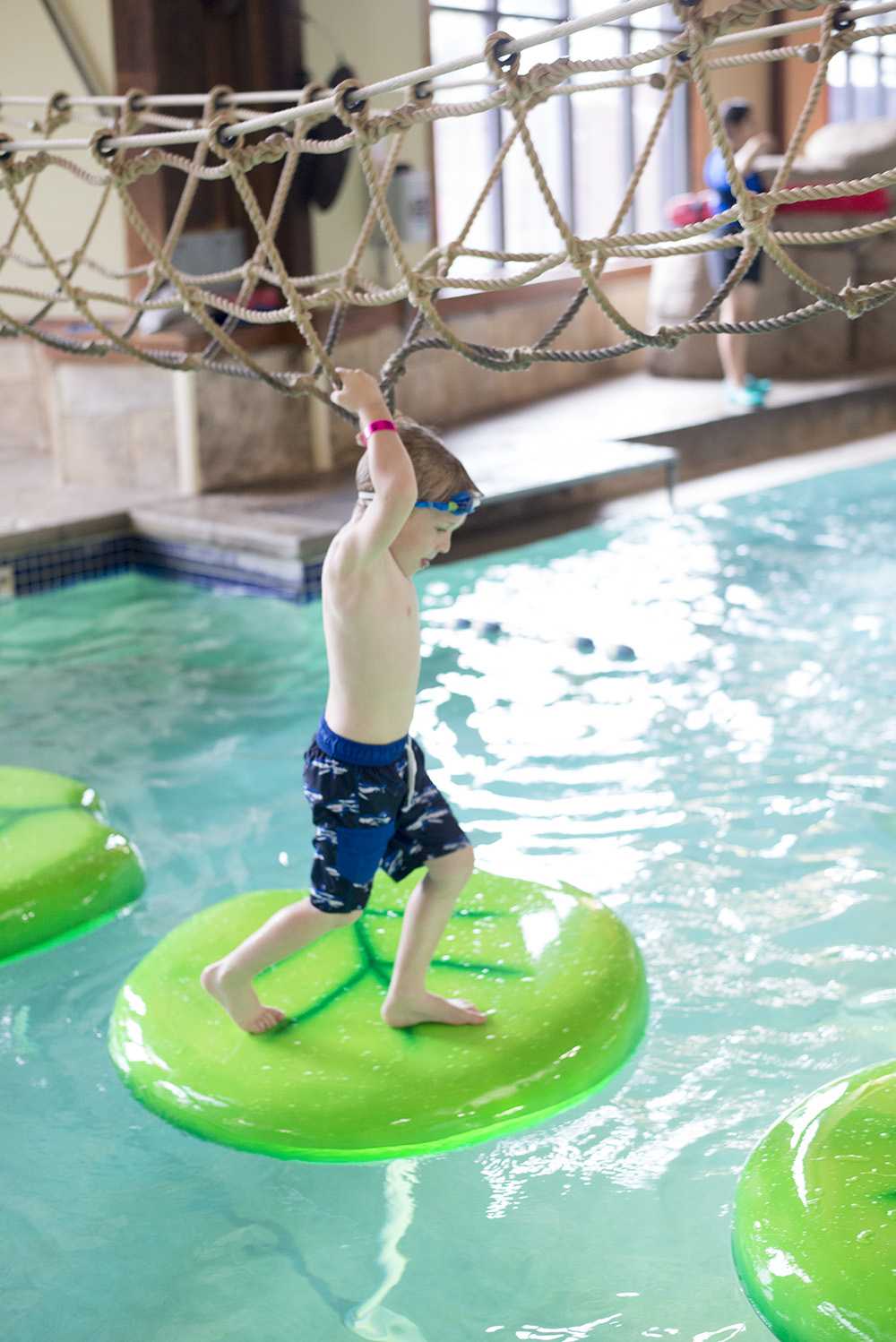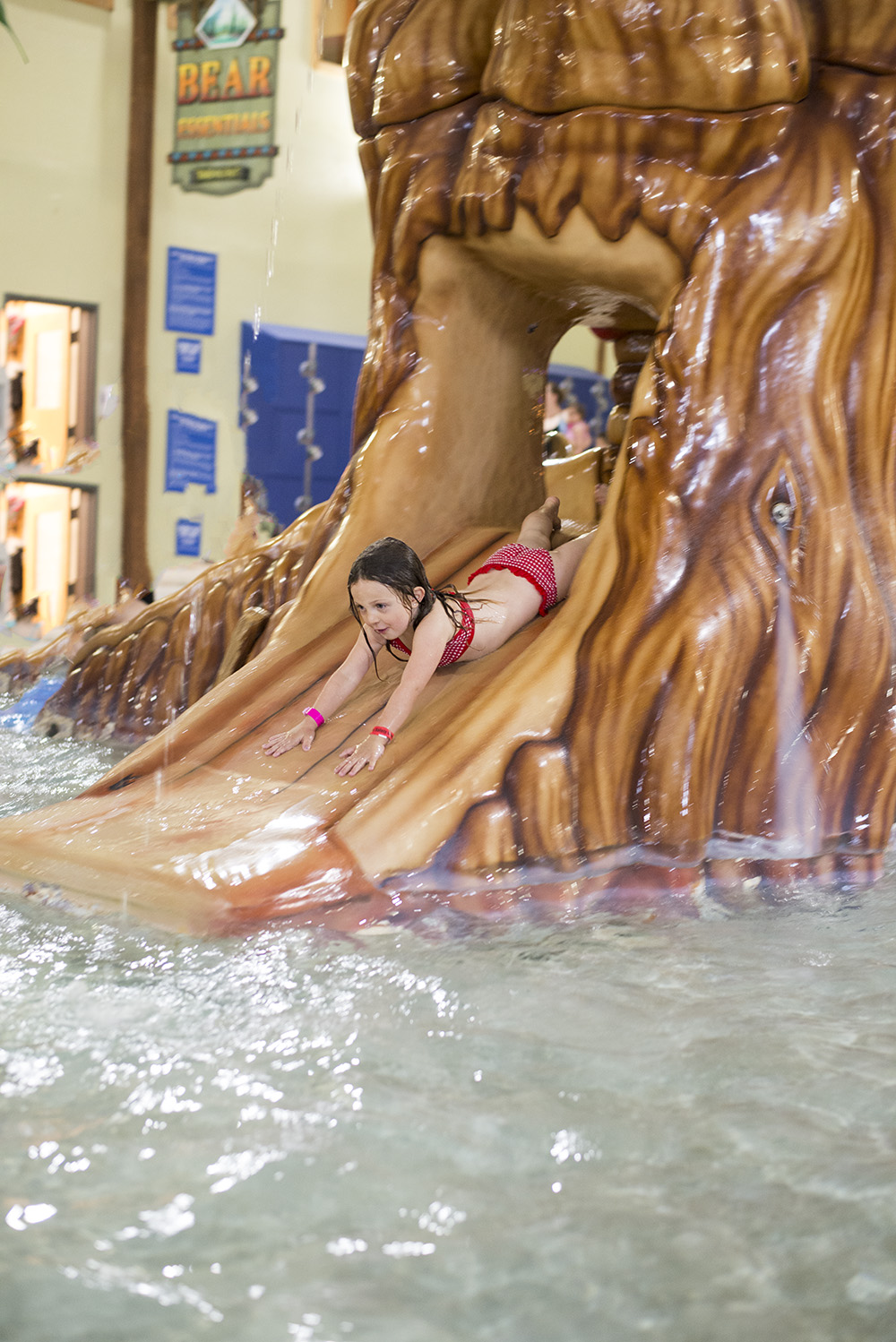 They have dining on-site as well as a spa (with the cutest Mommy and Me package), Sweets and Treats and more! Did I mention they have a Wine Down service? Of course I couldn't partake in this phenomenal experience but next time, I'm all in!
We headed back to the waterpark after dinner and then relaxed in our beds while watching the Cavs play. Does it get much better than that?
I had a lot of questions while sharing my visit on Instagram, so I wanted to share my thoughts below!
Is the Paw Pass worth it? For older kids, absolutely. It's such a great deal and they will probably love all the goodies and the experience. My kids were a little young (6 and 4) to appreciate the MagiQuest game and we could have done without the tattoo, candy, etc. They did love the Creation Station and carried those babies in their bags around with us everywhere.
Was one night enough? For us, yes. We were there all day Saturday and then left Sunday morning. But we spent probably 4 or so hours in the actual water park and it was enough for me. Now my kids? They could have spent 24 hours there and still wanted more. So I guess that's really up to you and how much time you want to spend swimming!
Is there a bar there? Yes, yes there is. In the waterpark and in the lobby. And I wanted a Daiquiri while in the park SO badly haha
What else is there to do there? They have a ton of other things like face painting, character appearances, Cub Club, Clock Tower Show and more. It's honestly probably the most family-friendly place we've ever been. Such great memories for years to come!
When it comes to finding the best deal, they offer a ton of different options. You can save by booking in advance, summer specials, military discounts, and more. Be sure to check the closest location to you and see what they have to offer!
We had such a great time and I would definitely like to make it a yearly trip for us. Until the kids tell me they're too cool for school and don't want to go anymore. But I would say we have a couple of years before that happens 🙂
Have you ever been to Great Wolf Lodge? What did you think?