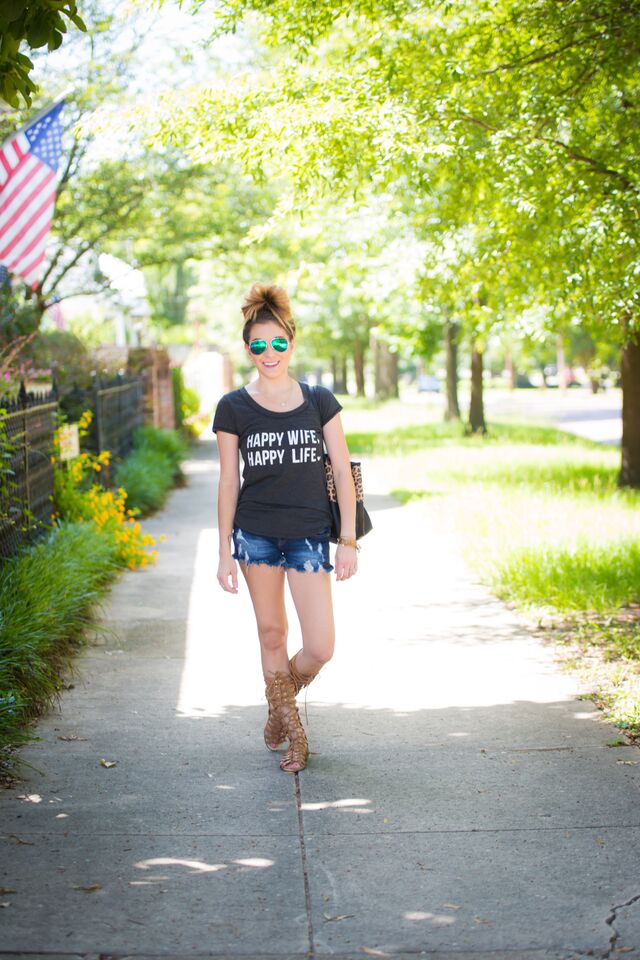 I'll never forget the first time I heard this saying. I was watching Real Housewives of New Jersey and Teresa Giudice said it in her interview. I thought it was super cute and I always joke with Z and say it to him when I want something. He laughs it off because 1) he knows there is some truth to it and 2) he already makes me super happy so he has nothing to worry about.
How does he make me happy?
He's accepted my little obsession with shopping and just laughs when I tell him I bought something.
He leaves the Keurig in the ready position and an empty mug ready when he leaves in the morning.
He writes me letters before he has to leave for long periods of time.
He texts me every chance he gets.
He supports me in my job aspirations.
We laugh and joke like teenagers.
We quote every movie we've ever seen. And use movie quotes in daily conversation.
He always gives me the pickles from his Chick-Fil-A chicken sandwiches.
And the cherries from his milkshakes.
He lets me wear his t-shirts when he's gone.
He always gets me cards on birthdays, anniversaries, and Mother's Day.
We say "I love you" every time we get off the phone.
He's the best Dad ever and always plays with the kids any chance he gets.
He makes me laugh. And smile. And gives me butterflies when he doesn't even mean to or know he's doing it.
Happy wife, happy life. Yep… I think he's got that covered 🙂