How to plan a trip to Kalahari Resorts
We received a complimentary stay for editorial consideration however, all opinions are my own. 
We just got back from our third visit to Kalahari Resorts in Sandusky, OH and it was a blast! I got quite a few questions while I was there; how crowded was it? What should I pack? What's there to do there? Just to name a few! So today I wanted to break it down for you on how to plan a trip to Kalahari Resorts!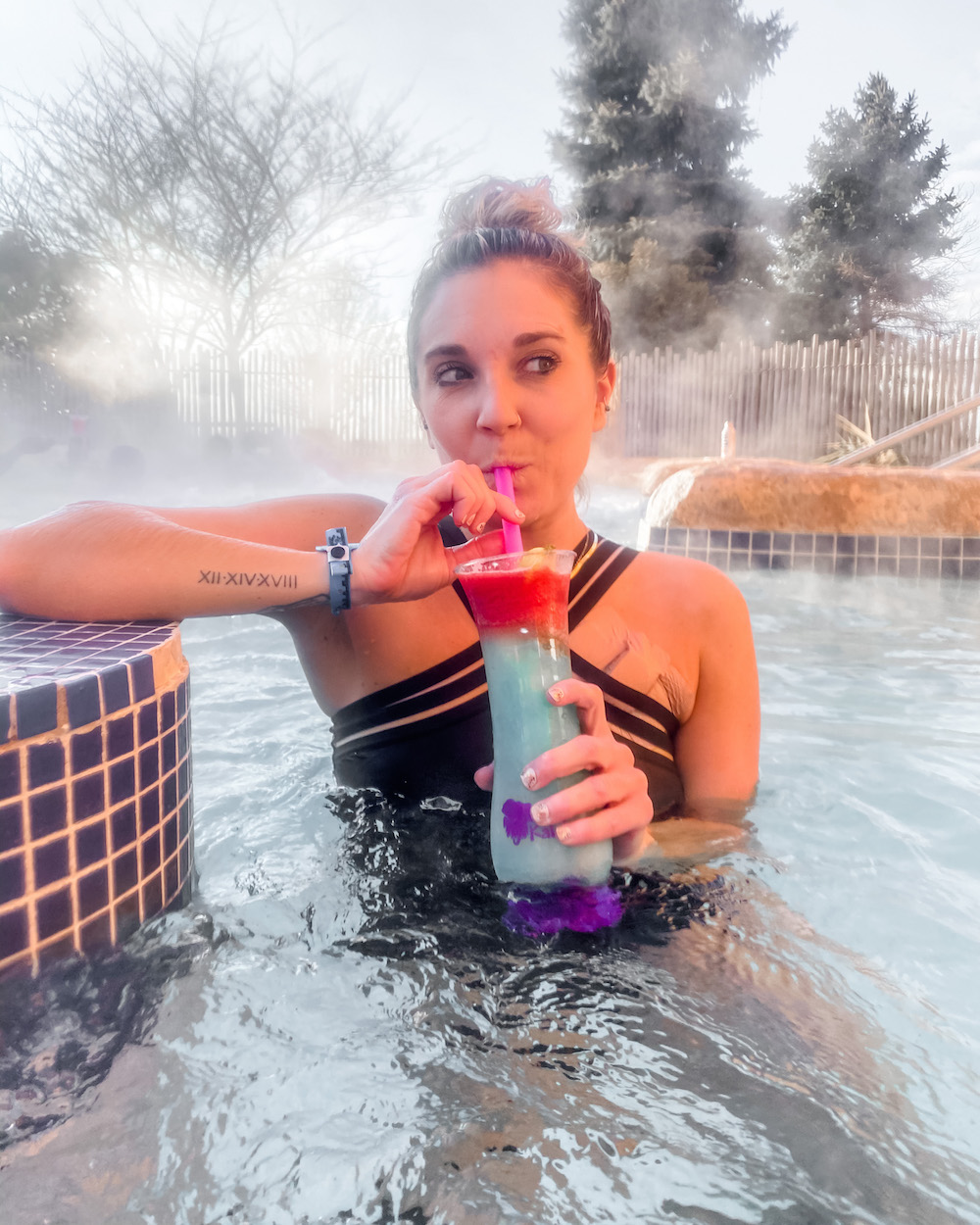 When should I visit?
Kalahari is open year round but the outdoor waterpark is obviously only open during a specific season. We've been in both the summer and winter times and there is plenty to do either way! This most recent time, we arrived on a Thursday and checked out Saturday morning. In my opinion, 1.5-2 days is plenty of time to experience everything Kalahari has to offer. I will say that it started to get busier Friday afternoon and obviously weekends are more crowded. I think a weekday would have been perfect, especially with Covid still being a thing.
How long should I stay? 
Like I mentioned above, I think 2 days is the perfect amount of time. We found that going in right when the park opened (10 am the days we were there), was ideal. We would stay 10-12, go back for lunch from 12-2 or so and then back in the evening like 2-5. The older your kids are, the more likely they are to want to stay longer! Haha but with a toddler in tow, we went back for lunch/nap time and killed time in the arcade until she woke up. But to be honest, that break was a perfect time to reenergize… for all of us!
What's there to do there?
The most obvious answer is, it's a waterpark! But there are so many different attractions, there's something for everyone. There are waterslides, lazy river, play areas, basketball pools, hot tubs, swim-bar, Flowrider body surfing, wave pool (my kids' personal fave) and more! Outside of the waterpark there's an arcade with video games, virtual reality experiences, and bowling. There's also a glow-in-the-dark mini golf course! Oh and my favorite part? THE SPA. You're welcome. Make an appointment! The options are endless!
What should I pack?
Now that we've been a few times, I've learned a few things along the way.
Towels: they do offer towels in the waterpark but they're super tiny and thin. So if you want something thicker and with more coverage, bring your own beach towels.
Waterproof phone case: A waterproof phone case is an absolute necessity if you plan on taking pictures throughout the park!
Water shoes: We got water shoes for the kids because it can get quite slippery around the waterpark. My older kids didn't wear them the entire time but we kept them on my toddler.
Paper products: I packed our own plates, cutlery, and paper towels.
Hand sanitizer: There are sanitizing stations throughout the park but I brought one for our bag just in case, as well as the room. This is our favorite hand sanitizer and it comes in a 3 pack!
Noise machine: It was SUPER loud outside our room the first night we were there…even with my noise machine! But I'd highly recommend bringing one because you'll be exhausted after a full day and need a good night's rest!
Life vests: All guests under 48″ must wear life vests. They provide life vests if you don't bring them but we just preferred to bring our own. But I did see them sanitizing the vests frequently!

Flip flops: To wear to and from the waterpark.
Masks: They're required for guests 10 and older while walking in the hotel, lounging in the waterpark, playing in the arcade, etc. I grabbed this pack of 10 masks so we had clean ones when needed.
First aid/medicine: I always pack Motrin, Tums, Tylenol, and a first aid kit.
Goggles: The kids all brought a pair and mostly used them in the wave pool. They were unable to wear them down the slides, however.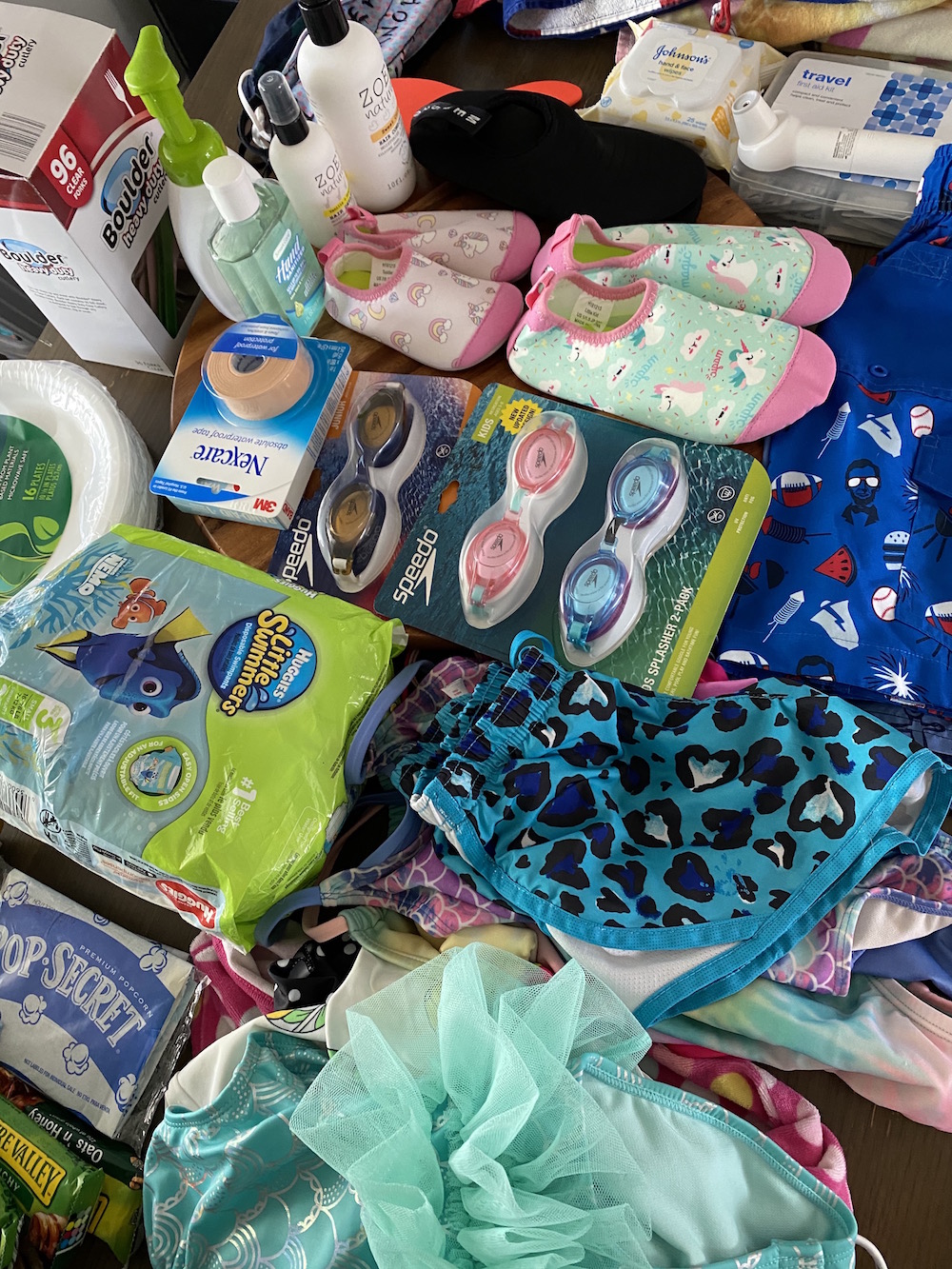 What about food? Can I bring my own food?
You can't bring outside food or drink into the waterpark (we did bring a water bottle for each person), but they have a ton of options on property. There's a restaurant in the waterpark as well as multiple other cuisine options in the hotel. You can also use your wristband to pay so you don't need to carry around cards or cash with you!
There's also a microwave and mini fridge inside your room so if you want to pack a few things, you could always do that. But don't go overboard, it's not that big!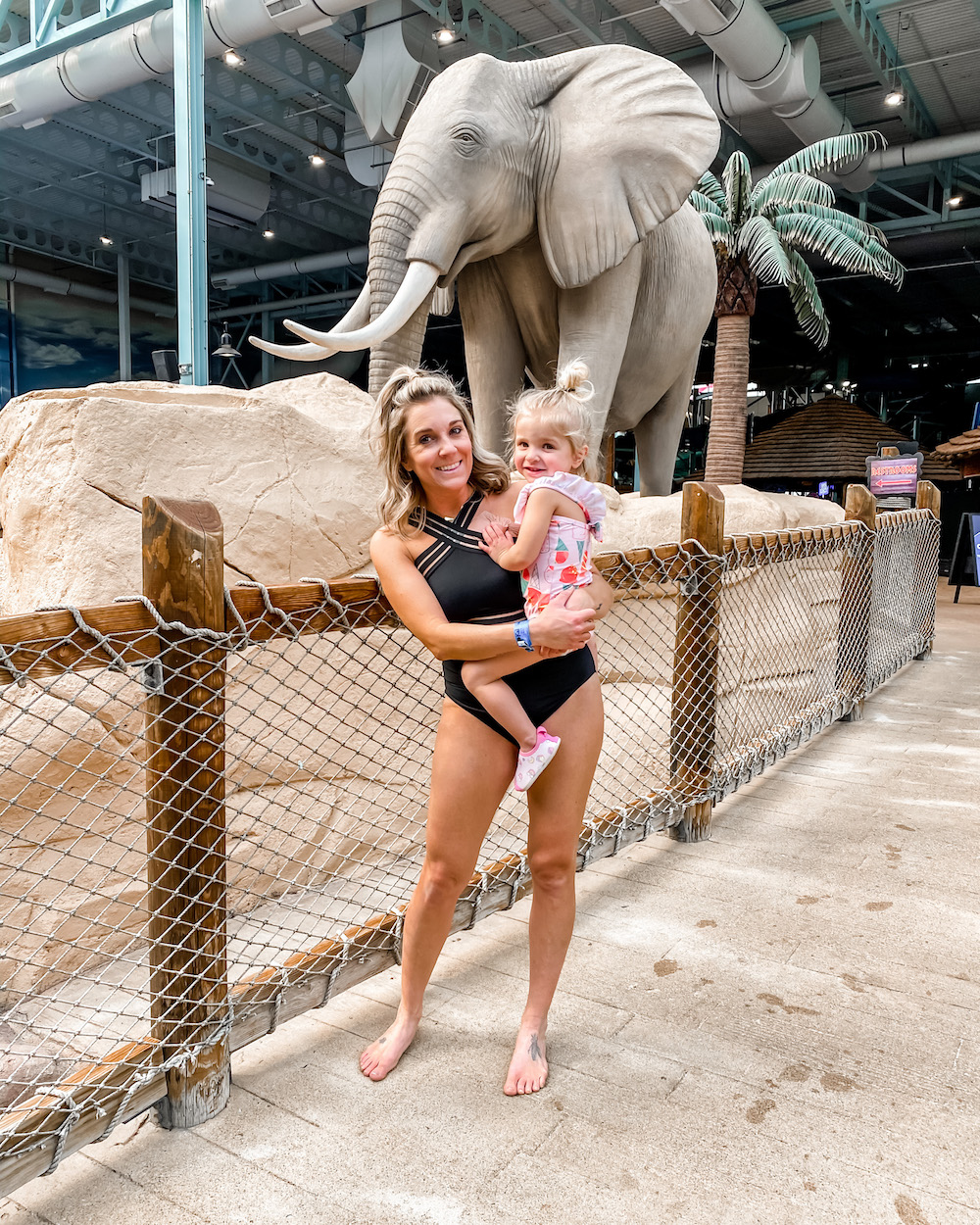 Did you feel safe with the safety precautions?
Okay so I feel like this is a loaded question. Because I think Kalahari did a phenomenal job coming up with a plan to host guests safely. There were markers where to stand in line, sanitizing stations, masks required unless using an attraction inside the waterpark, etc.
But I think this depends on your comfort level. Like I mentioned, it started to get more crowded Friday afternoon and I started to panic. People weren't really following the social distancing guidelines and I was starting to get a little uncomfortable. Which is why I think a weekday would have been a better option for us!
Overall, we had a great couple of days at Kalahari! It's always so nice to getaway and enjoy a change of scenery. And the kids had an absolute BLAST! We can't wait to go again!