What I'm Loving: Quarantine edition
Has anyone else been online shopping more than normal? Because I haven't left my house in 48378438 days and have had all the time in the world to try new products and things, I wanted to share what I'm loving…Quarantine edition! Just don't tell my husband about all of this, hmm k?
SKIMS: Since I'm not leaving the house, I've pretty much been in loungewear or workout clothes 24/7 (I've put on jeans once and it felt so bizarre). I've been wanted to try SKIMS for awhile and now seemed like the perfect time. First of all, they are the SMOOTHEST undergarments ever. I've been looking for a good strapless bra that didn't fall down or dig into my rib cage and I wanted to give this bandeau bra a try! I followed the size guide on the website and got a medium, and it works, but I think I might have a little more support in the next size up! But I love how it feels like I'm wearing nothing at all but still have the support I need. I also grabbed a few panties and a ribbed tank too! Very impressed with the quality and price points!
CAFFEINATE YOUR SOUL:  PROUD FRIEND MOMENT HERE but my friend girl wrote a book, Caffeinate Your Soul: 52 Monday Mantras. There's one for each Monday of the year and it's the perfect way to start your Monday morning while sipping your morning coffee. And it's adorable so it's perfect for the coffee table too! It's also good for anyone in your life so you'll never have to think of the perfect gift idea again!
LISTS/JOURNALS: Another book I've been loving is this journal, 52 Lists for Calm. It's a great way to decompress and get all of your thoughts out of your head and onto paper. And I think a lot of us can agree, there have been a ton of thoughts running through our heads these days. I grabbed the 52 Lists for Calm but there is also 52 Lists for Happiness, the 52 Lists Project, and 52 lists for Togetherness. All at great price points too!
THE DESIGNER JEWELRY FINDS: I found The Designer Jewelry Finds a few months ago after a friend of mine shared it and I am HOOKED. They're a small shop that repurpose designer bag hardware and turn it into jewelry. I recently added this lock necklace to my collection and it's trendy yet classic at the same time. Their pieces are also super affordable!
TULA FACE FILTER: Okay I am not sure why I waited so long to try Face Filter by OH MY GOSH you guys, it's amazing. It's a blurring and moisturizing primer and it's literally so cool. It comes out of the tube one white and then when you rub it together, it activates and releases its special skin-blurring properties or "glow particles" that create the look of sun-kissed, radiant skin tone. Perfect for quarantine when you don't feel like putting on a full face of makeup but want a little color! You can also use code SAMANTHASHOW for 15% off your entire purchase (some exclusions apply).
TIE DYE SWEATSUITS: I've been loving the tie dye trend for awhile now but being stuck in quarantine has sent me into a downward spiral with how many tie dye sweatsuits I've ordered. But my favorite local store Sanity has a TON of options and I love being able to shop small and support local when I can! You can also use code CHICANDSAM for 15% off your purchase!
GOLDEN GOOSE DUPES: If you've been looking at Golden Goose shoes and aren't ready for the price tag that comes along with it, I found a few different pairs on Amazon that are super cute and look very similar! I'm wearing my favorite pair in the picture with the tie dye sweatsuit below!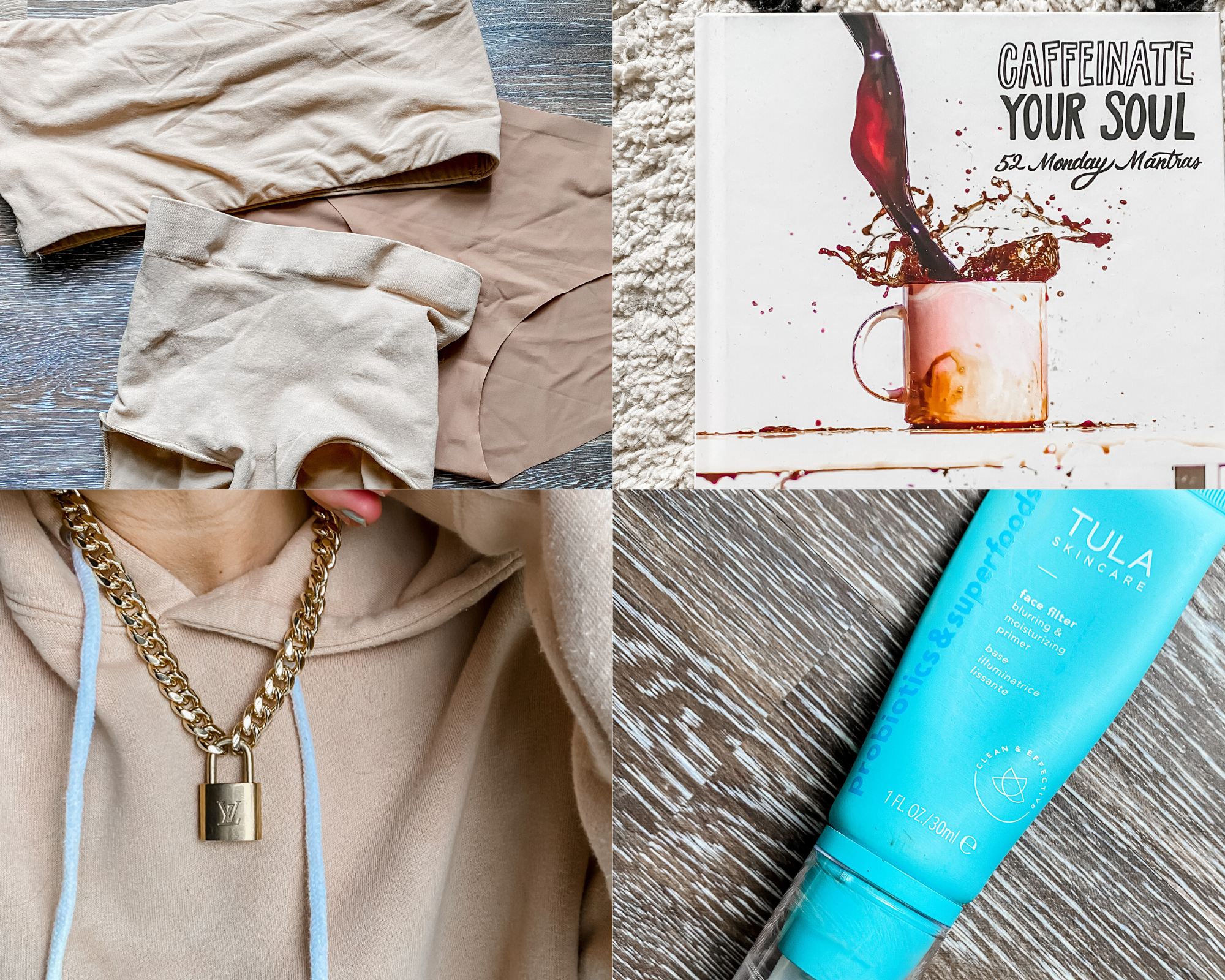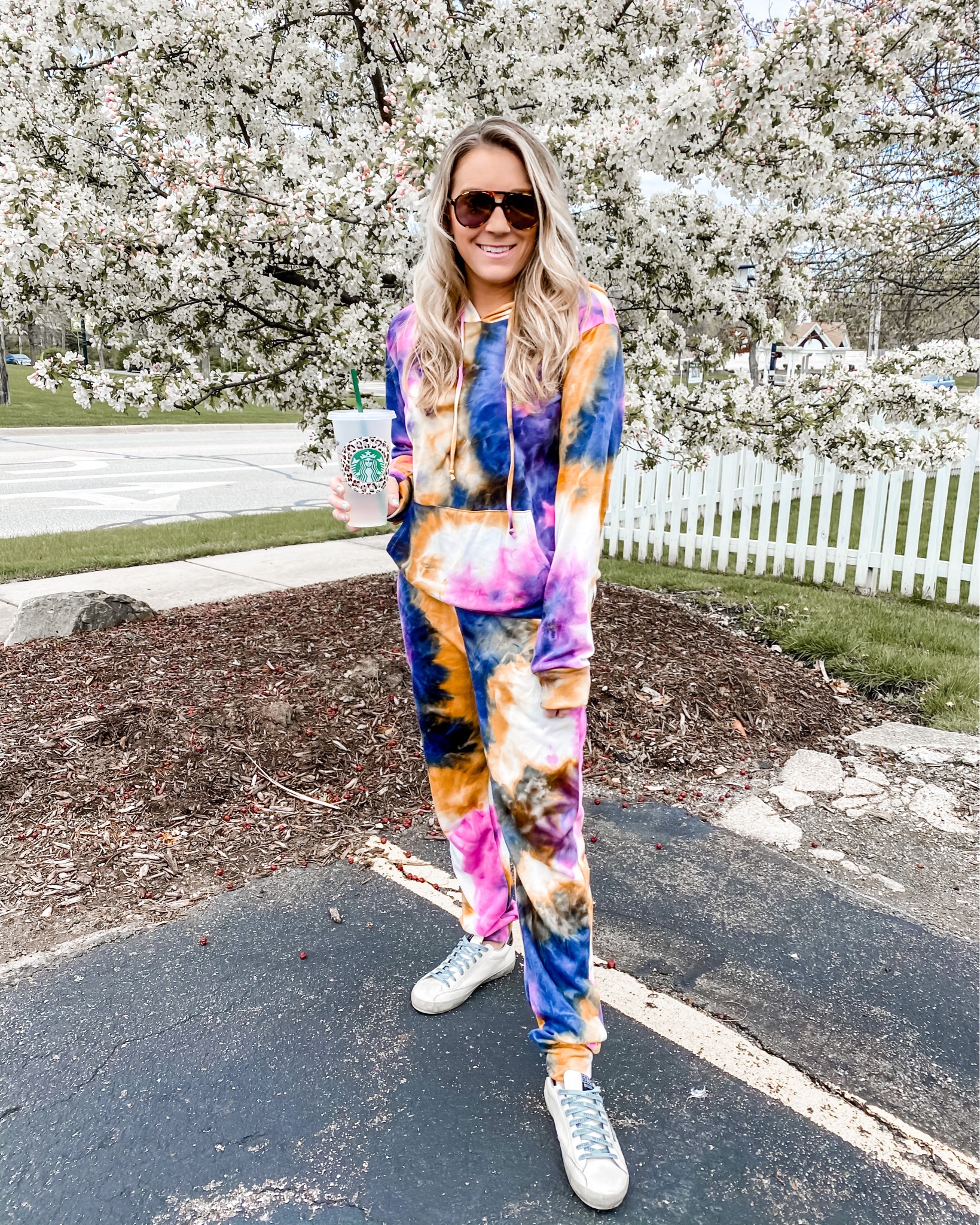 I could go on for hours because what else has there been to do except for shop?! But I hope you check out some of my favorites and treat yourself 🙂 xo