Columbus Weekend Family Getaway
Looking for ideas for a Columbus Weekend Family Getaway? Read below for ideas on where to stay, eat, shop and play! 
Spring Break snuck up on us quickly and we didn't get to end up booking the trip we wanted to. But we still wanted to do something fun for the kids and something fairly close to home. With Columbus, Ohio only being a little over two hours away from us, we decided it was the perfect destination for our spring break trip! Today I will be sharing everything we did on our Columbus weekend family getaway!
We decided to stay at the Hilton Easton for a few reasons. 1) because it was a great location and had some of the best rates out of all the hotels for the time we were going to be there and 2) because they had the best pool out of all the Easton hotels! Which was obviously a big draw for the kids and a highlight of our getaway. However, there are 3 other hotels at Easton as well as others outside the area if you decide you want to stay somewhere else. I've also stayed at Hotel LeVeque in Columbus and it's stunning. However, it didn't have a pool and wasn't in walking location for everything we wanted to do so we chose the Hilton this time around!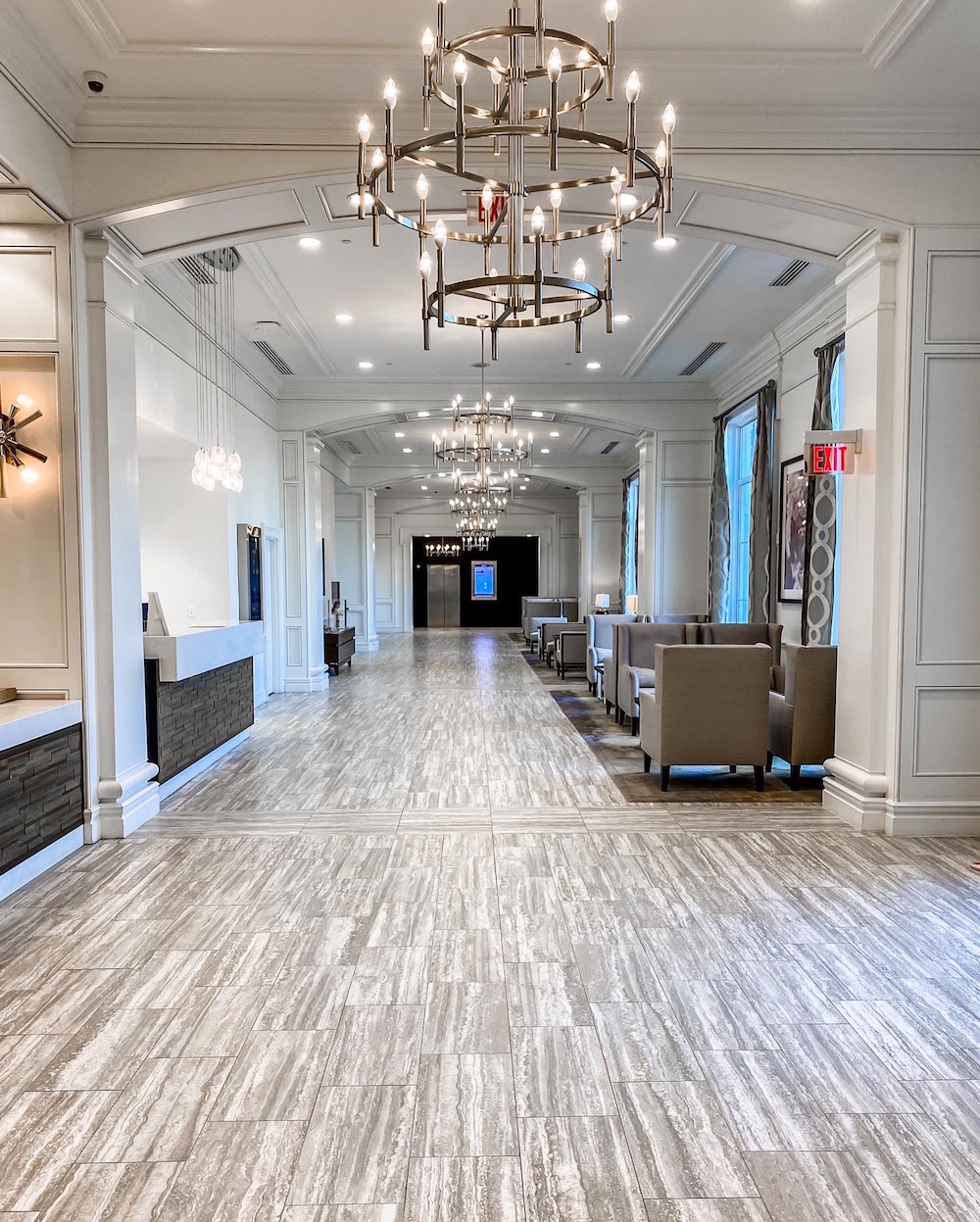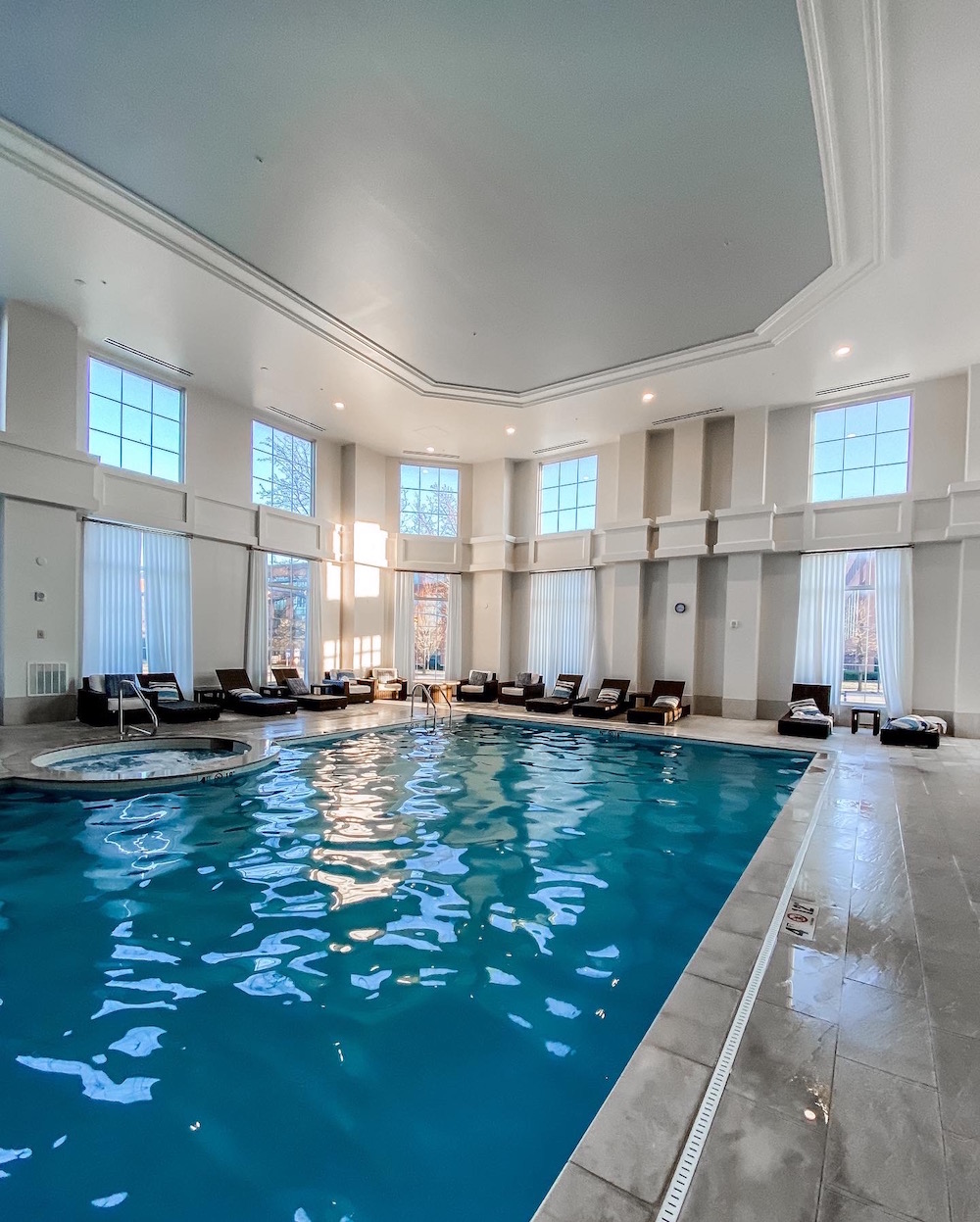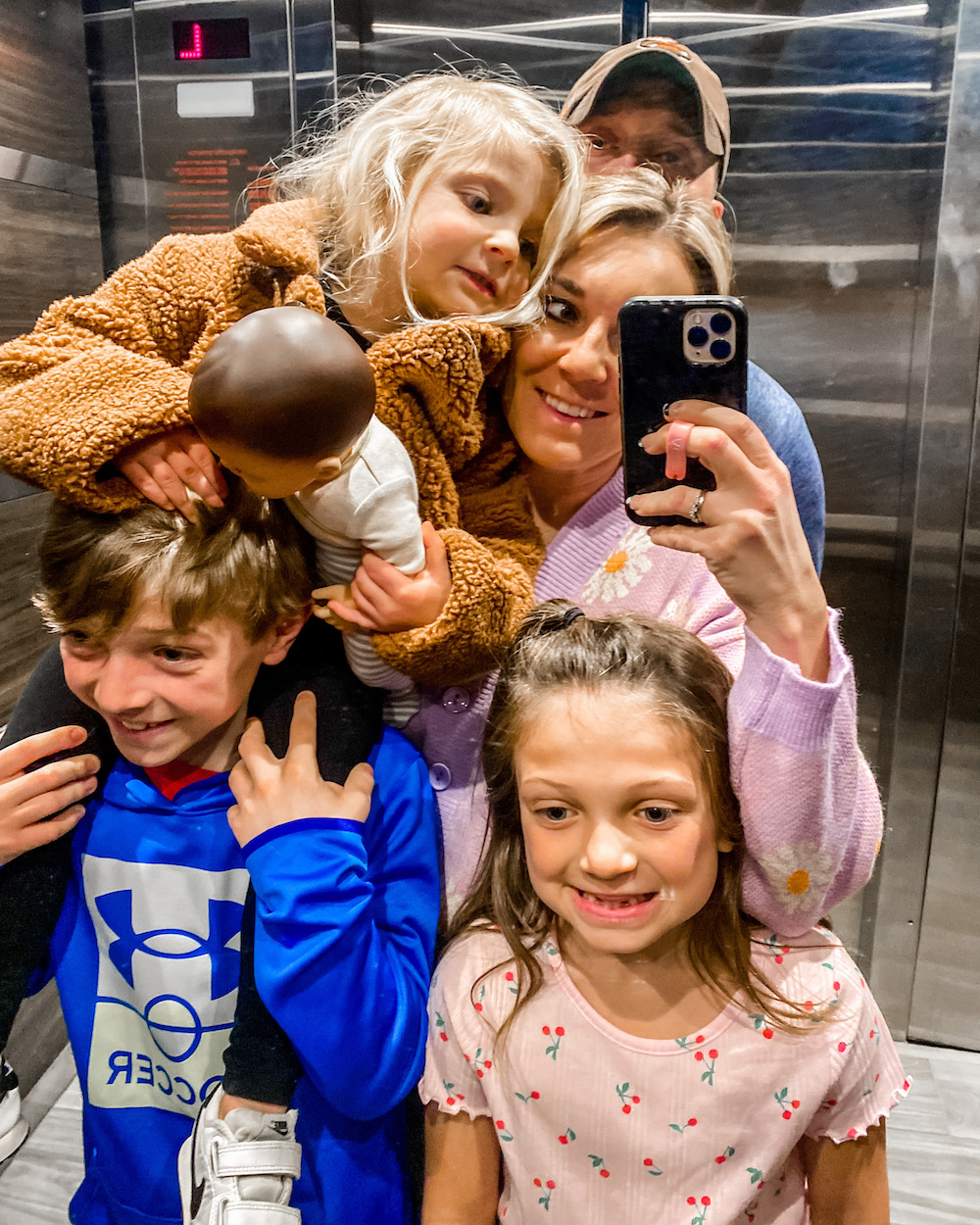 We arrived at Easton around lunch time and were starving, so headed straight for some food! We decided to walk until we found somewhere that sounded good and ended up at World of Beer. I'm not a beer drinker but my husband chose one of their drafts and enjoyed it! But they had a great menu with a ton of options. They don't have a specific kids menu however they have plenty of options that are kid-friendly!
Next we headed to Otherworld. I'm not sure how to explain Otherworld in my own words so I took this directly from their site:
Otherworld is a 32,000 square foot immersive art installation in Columbus. Explore over 40 scenes filled with large-scale art and mixed reality playgrounds. It's an all new kind of art experience where visitors are encouraged to freely explore and interact with a surreal world of science fiction and fantasy.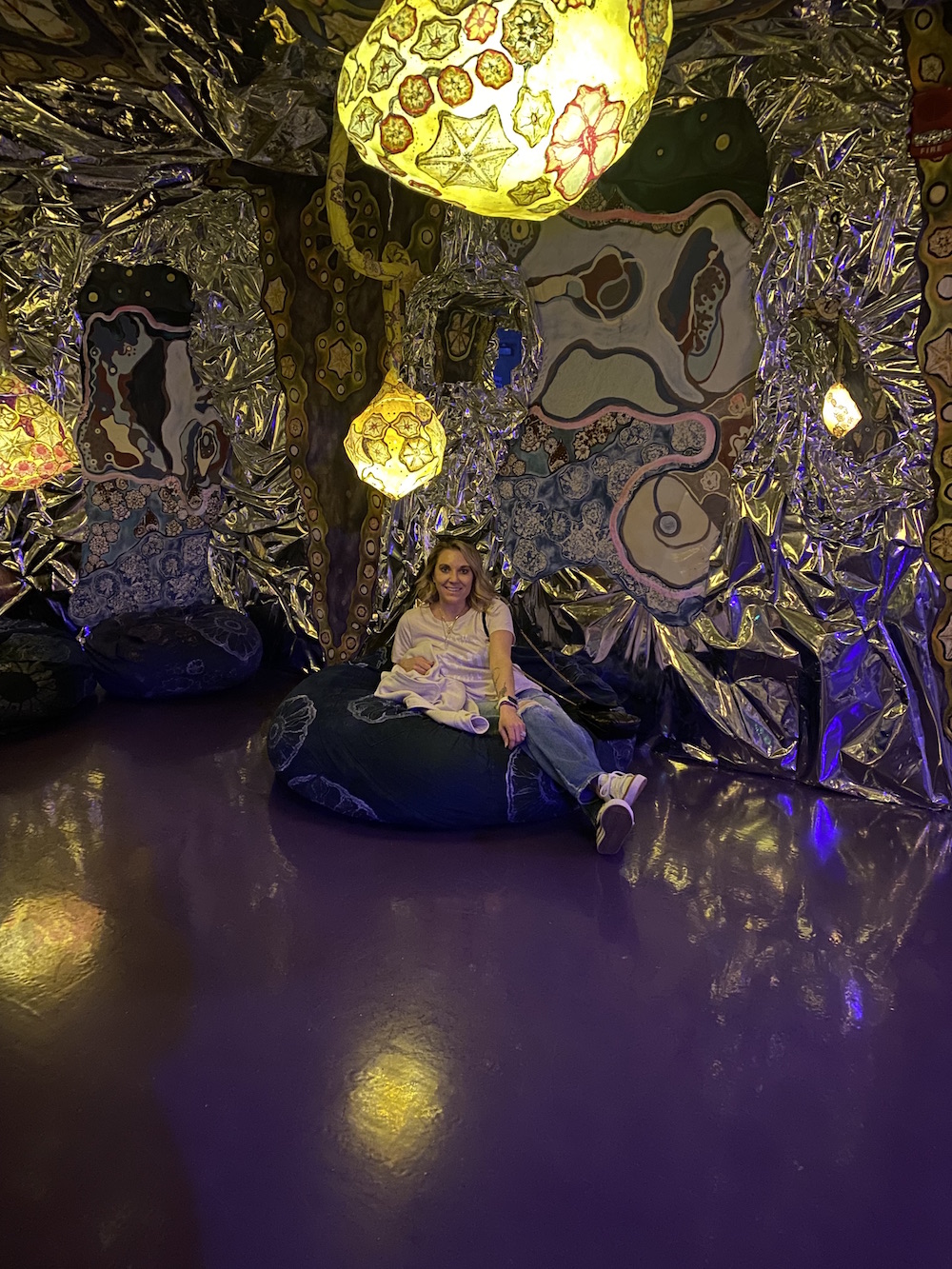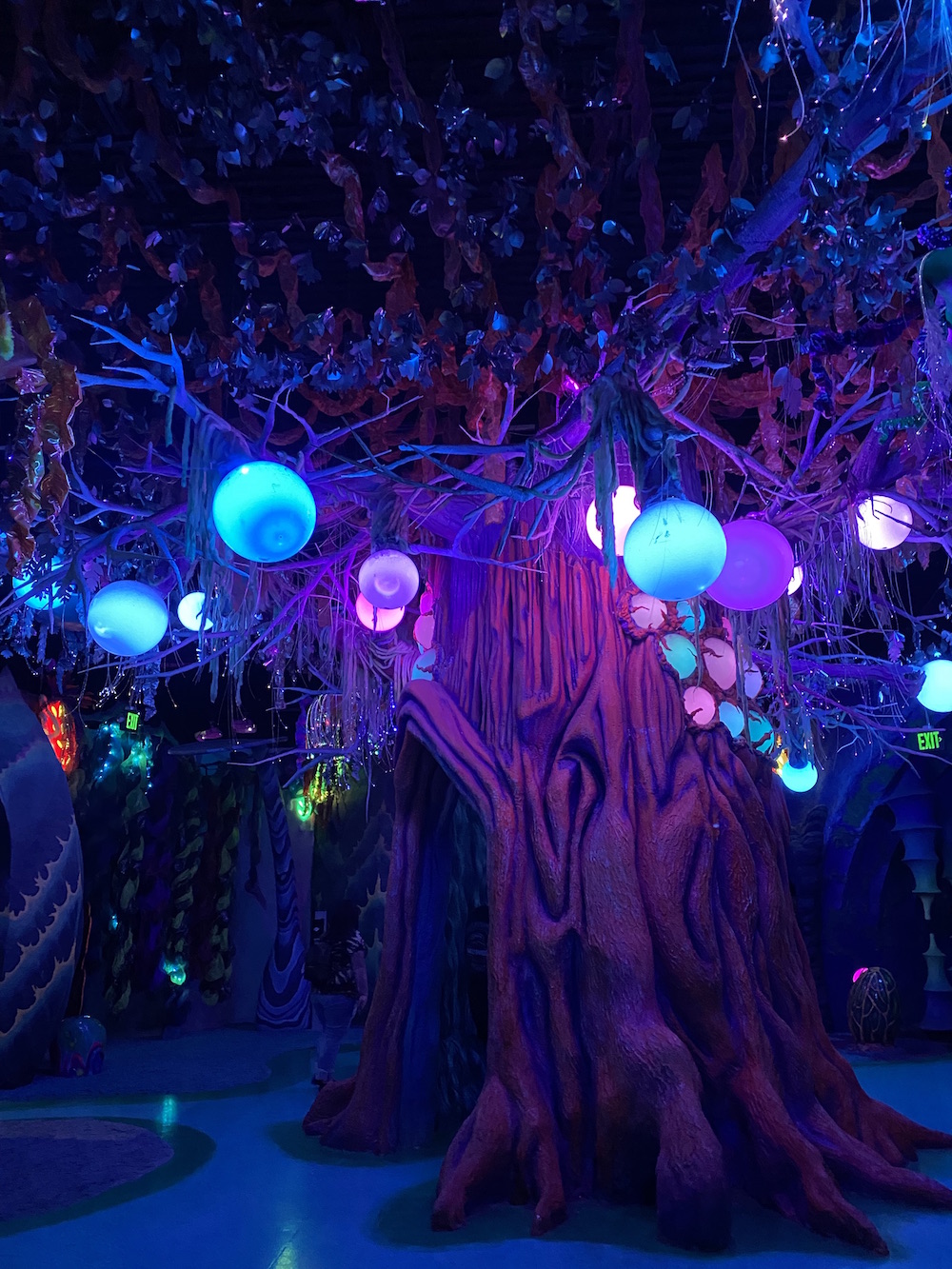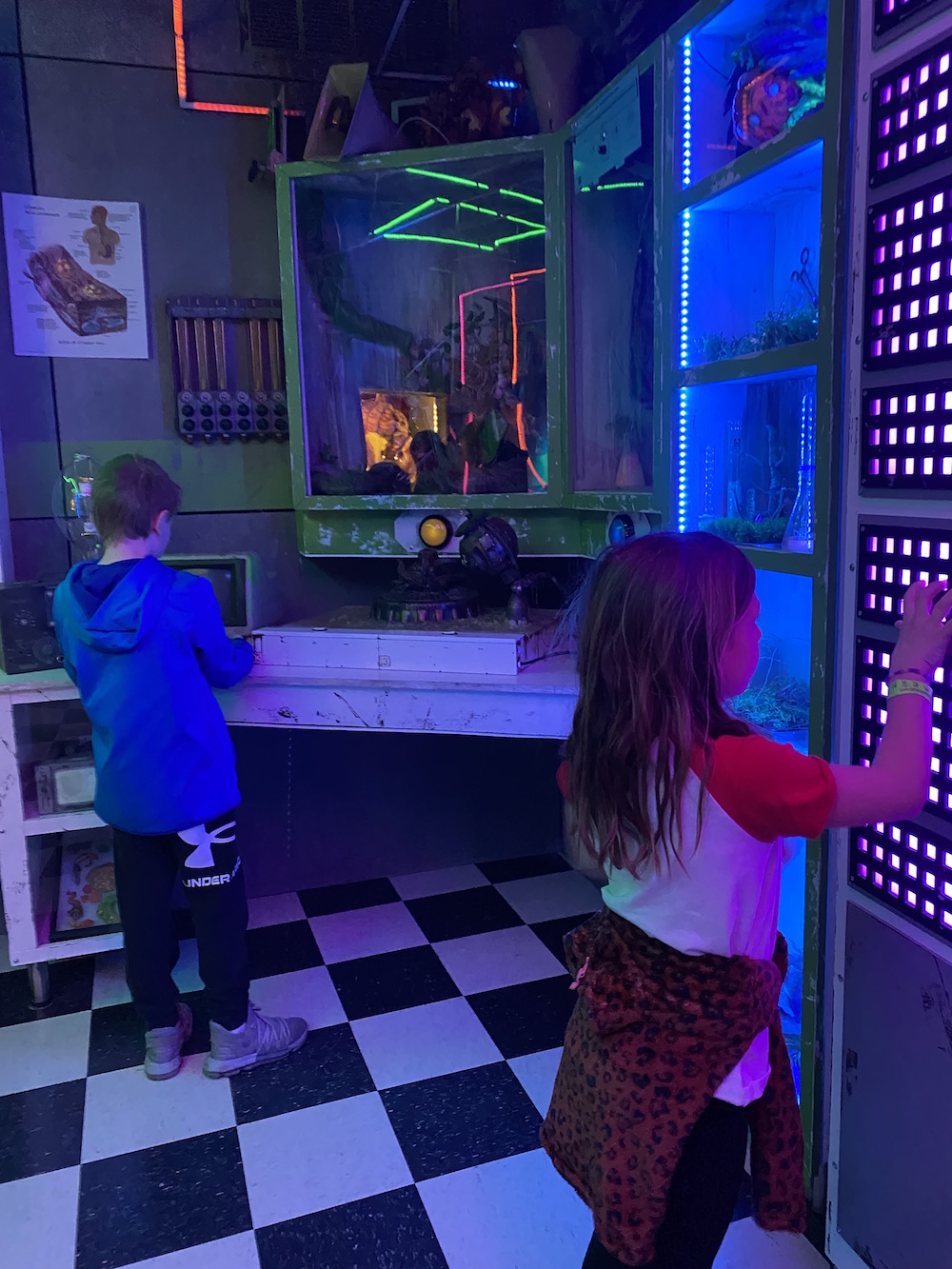 Y'all, it was COOL. There's no right or wrong way to explore so you can spend as much or as little time as you'd like. All of the kids enjoyed it so I would definitely say it's good for people of all ages. They're open Wednesday-Monday and reservations are required and you can make them here on the site. We spent about 45-60 minutes there and it was the perfect amount of time.
When we finished exploring Otherworld, we hit the shops back at Easton! The girls had been waiting to go to the American Girl doll store so that was our first stop. Couldn't leave without new dolls! We also checked out the Lego store for my son, Louis Vuitton for me, and a few other shops in between. I'll link the full directory here. But there is a great mix of indoor and outdoor shops so there's something for everyone!
Next, we headed back to the hotel to check in and swam for a bit in the pool and hot tub. Like I mentioned, the pool was a big selling point for us! We didn't have a chance to swim as long as we wanted to but there's always next time!
We chose Rusty Bucket for dinner because we knew it was one we all loved (we have one in Cleveland!) But they have a ton of choices and a great kids menu. There were a ton of other places we wanted to try for dinner though so we will definitely be back!
The next morning we started with breakfast at Another Cracked Egg. It was SO good!! They also had gluten-friendly options (new gluten intolerance here) and a great kids menu as well. Prices were super reasonable too.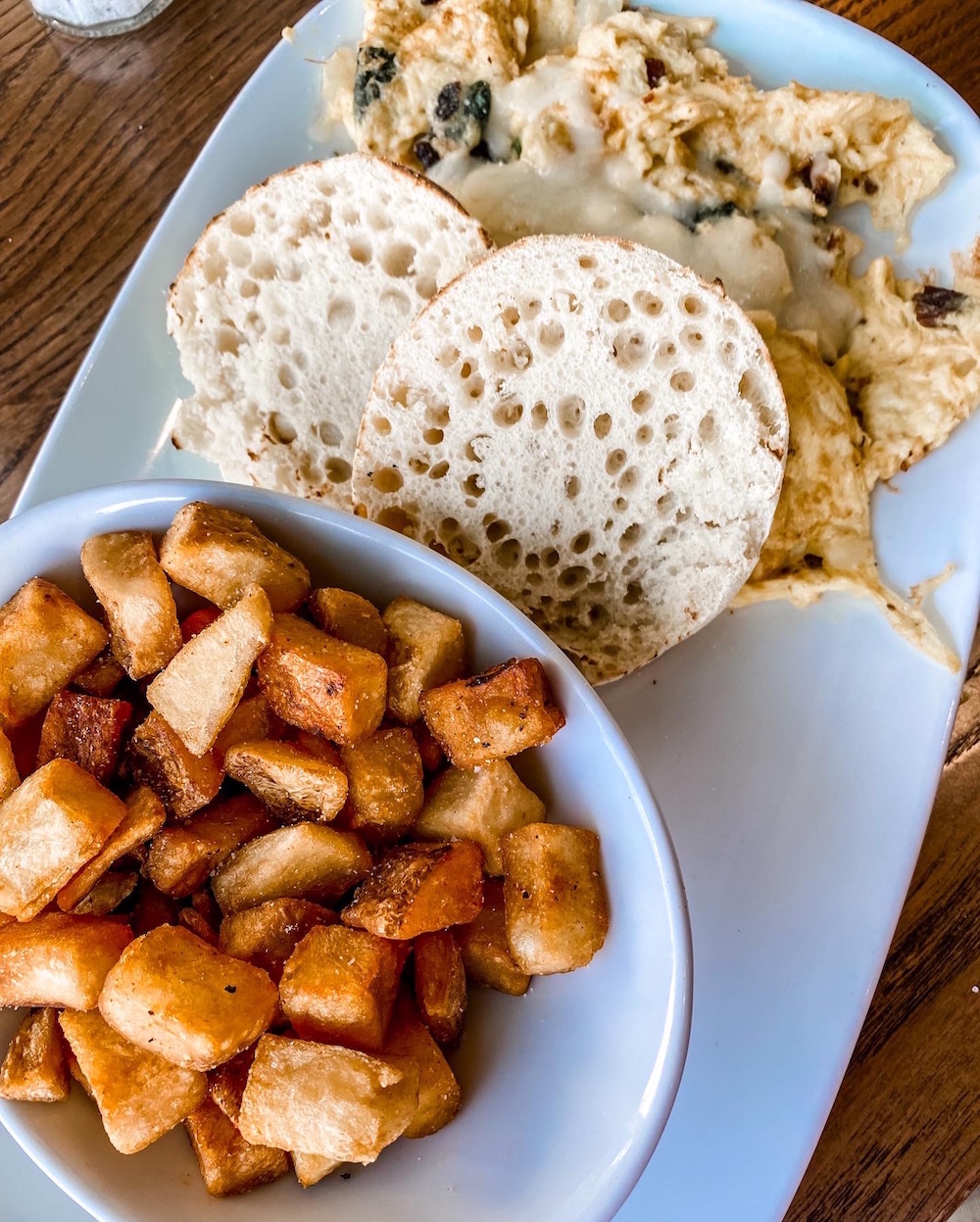 We checked out of the hotel and headed to COSI! I had been once before (back in 7th grade) so it had obviously been awhile. But the kids had a BLAST. They especially loved the third floor area which reminded me a lot of a children's museum. Rock wall, water area, climbable features, farmers market, slide, etc. This is where we spent majority of the time but there was sooooo much to see! They currently have a Marvel exhibit but it was an additional $15 a person and none of us are huge marvel fans so we skipped it. But we loved the Ocean exhibit, the Cuba exhibit, and more!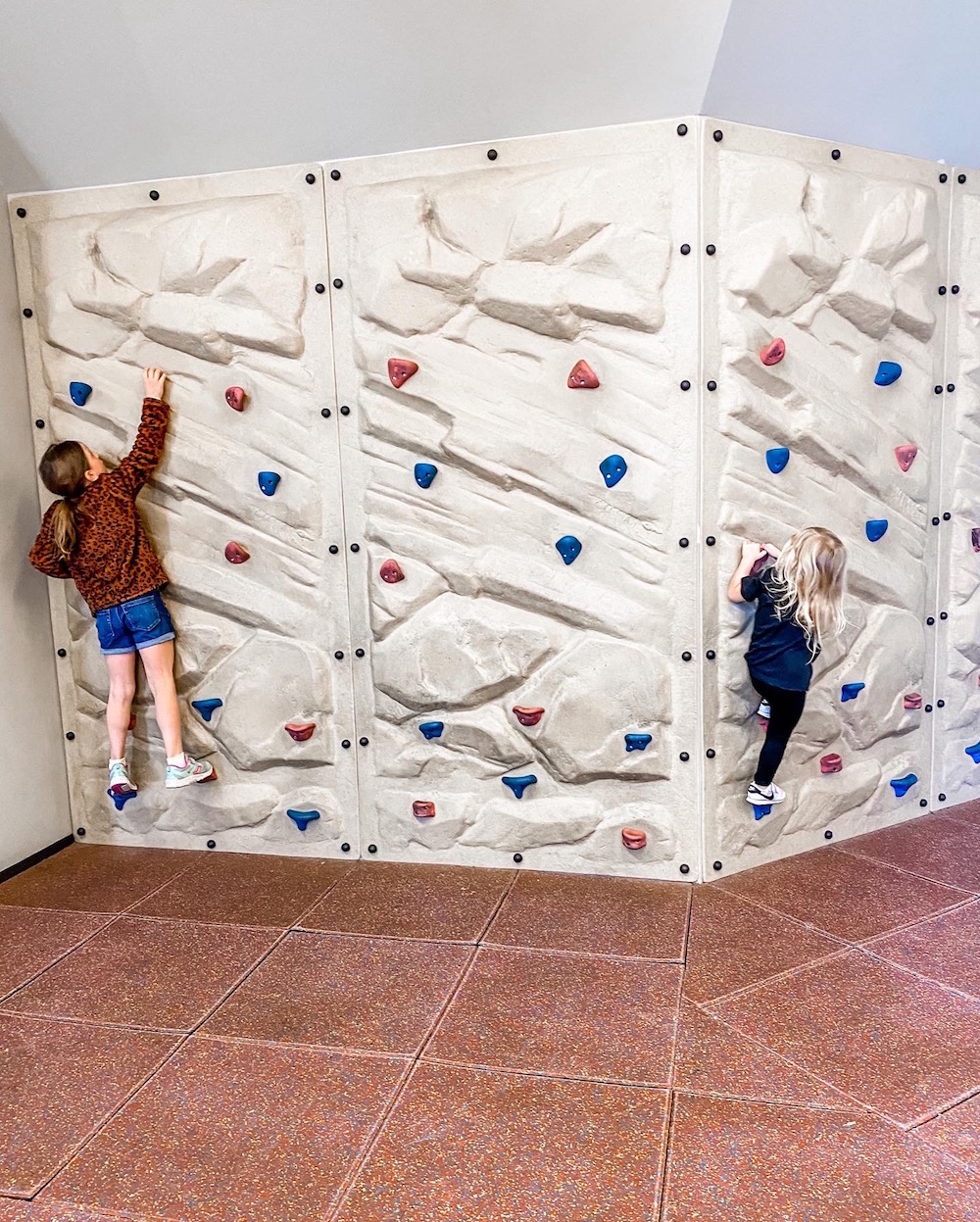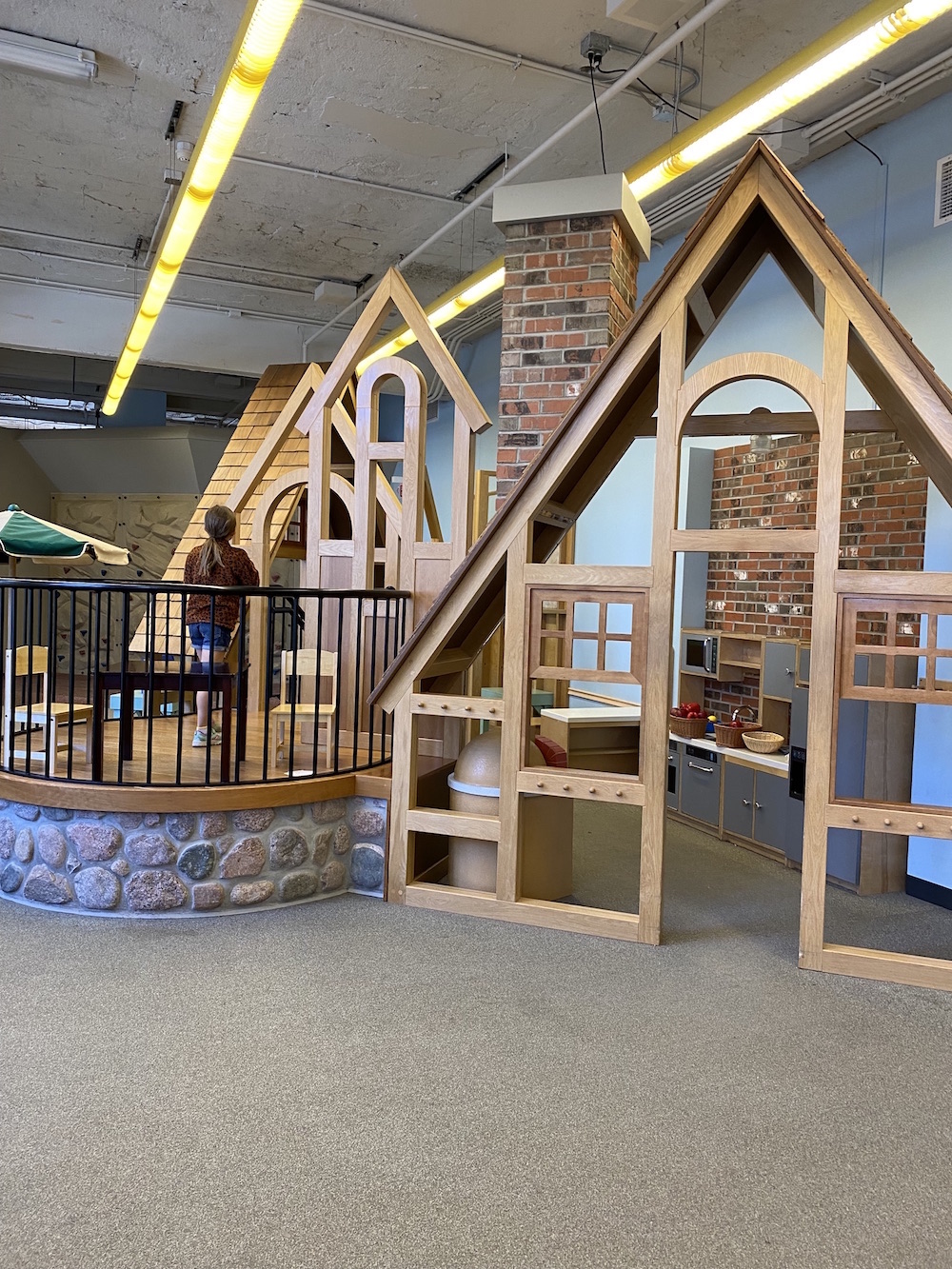 We could have stayed longer but we had to hit the road and get home. But there's definitely a ton more we didn't see and we're already planning another trip!
If you're been to Columbus, what else do you recommend for a family weekend getaway? Let me know below! xo