I've wanted my own dog for as long as I can remember. We had two Golden Retrievers growing up but they always loved my mom (the primary caretaker) more than they loved me. I wanted a pup to follow me around, sleep with me, and be my best bud.
When we found out Z was deploying, we decided it was a perfect time to add a little doggie to our family.
My aunt had found a litter of Black Lab puppies and to our advantage, one of them had been unclaimed! She bought her for us as a wedding gift and we welcomed her into our home.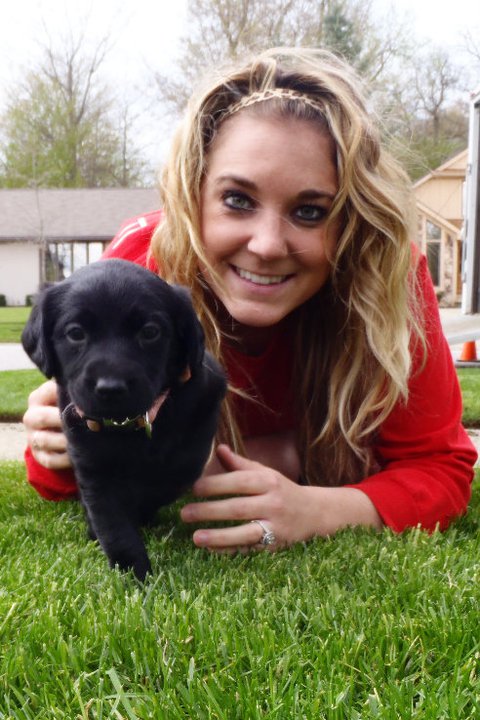 Meet Charlie. She was there for me when I dropped Z off for Afghanistan, found out we were having a baby boy, and through the long nights of deployment when I didn't think I would make it on my own.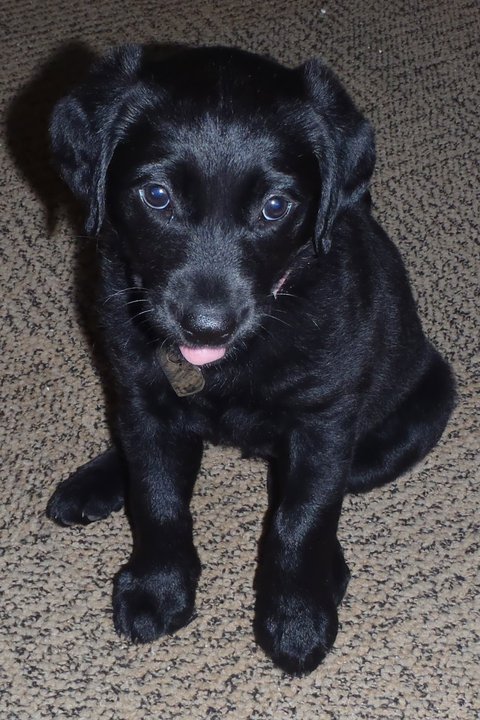 She's been such a blessing and we love her. However recently, I get the vibe she's unhappy.
We live on the upper level of an apartment complex and she is constantly whining to go outside. We have a patio and she can go out there, but she wants to be outside outside, in a real yard. In turn, we become frustrated because she's constantly whining and we can't give her what she wants.
Bubba absolutely loves Charlie; he's constantly climbing, pulling, or jumping on her and she just puts up with it. She's so good with him; she's never snapped or growled or showed any sort of aggression.
But I just can't help but feel like we're being selfish. We love her, but I know she would be so much happier at my parents house, where she spent majority of her first year due to us living with them while Z was deployed. She gets more attention there, has a yard to play in, and just comes alive every time we return home.
We're going home for Easter, and my parents have offered to keep her at their house until we figure out our next step with the Army. We're waiting for Z to get orders and then we will be out of NY and I will be back in OH while he goes to training.
What's a gal to do? Temporarily leave behind her first baby for the sake of her happiness? I'll miss her and I know Bubba will. But she'll get more walks and playtime with my parents. She will have the attention she deserves and have more freedom than she does now. And if we do, how can I take her away from there again knowing how much she loves it?
Although I'm home with her all day and she won't have that at my parents house since they work full time, I know the time she spends with them when they get home from work and on the weekends will make her happier than anything I can give her right now.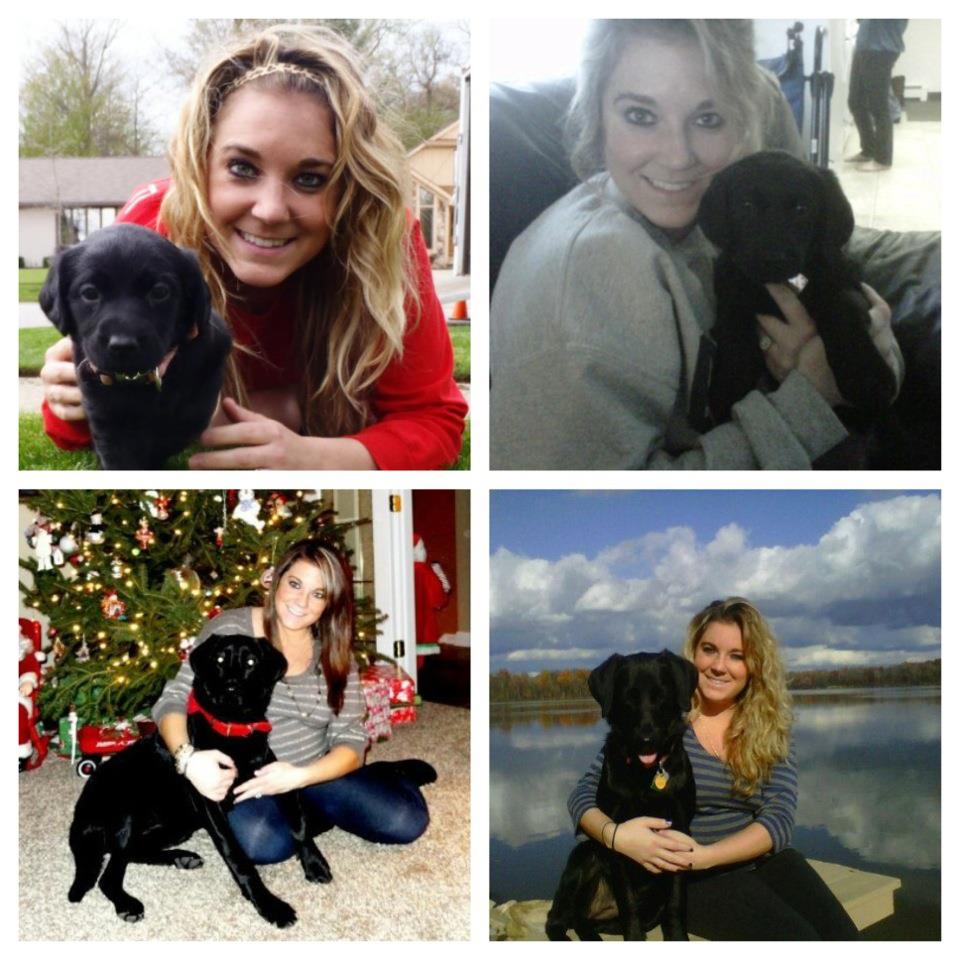 What would you do? What should we do??
"Just when the caterpillar thought the world was over, it became a butterfly." – Proverb