T-shirts are all the rage right now. Whether it's plastered with "Shoe Addict" or some other cool saying, everyone and their mom is wearing graphic tees.
Why? Well a few different reasons.
1. Comfort: I don't think there's anything more comfortable than a t-shirt. So this is an obvious.
2. Practicality: whether you're running errands or chasing a toddler at the playground, tees are easy to move around in and light enough to endure the light cardio of your day-to-day.
3. Conversation starter: whether it's supporting a cause or a graphic tee just for fun, it most likely represents your personality or tells a story. People are going to ask what it means. Or why you chose it.
4. To spread awareness or raise money for a cause. SO many organizations are donating sales of t-shirts to a cause or movement.
T-shirts aren't what they used to be. They're not just for the gym or slumming in sweatpants anymore (which are fine of course!). There are also so many ways to wear them out of the house and look fabulous.
You can obviously wear t-shirts with shorts or jeans, but pair them with wedges or tall gladiator sandals for a more dramatic affect.
Tulle skirts. This is one of my favorite looks; it combines casual and classy. (and I can't believe I don't have a picture in this yet!)
Layering. T-shirts are perfect for layering with kimonos, jean vests/jackets, cardigans, etc. This is also a great way to mix prints and patterns.
Which speaking of patterns and prints, wear fun printed or patterned pants to make your shirt stand out.
Here are some of the ways I've done these things in the past…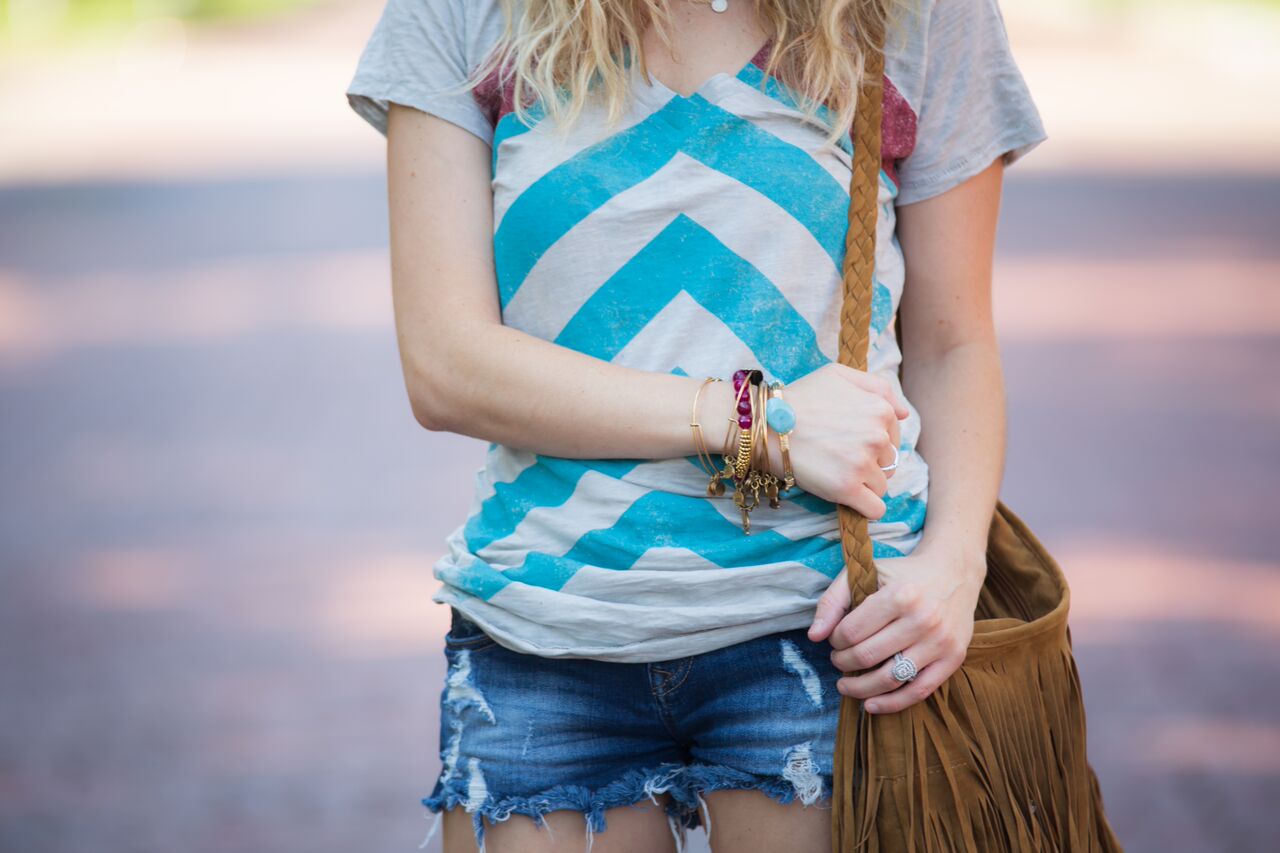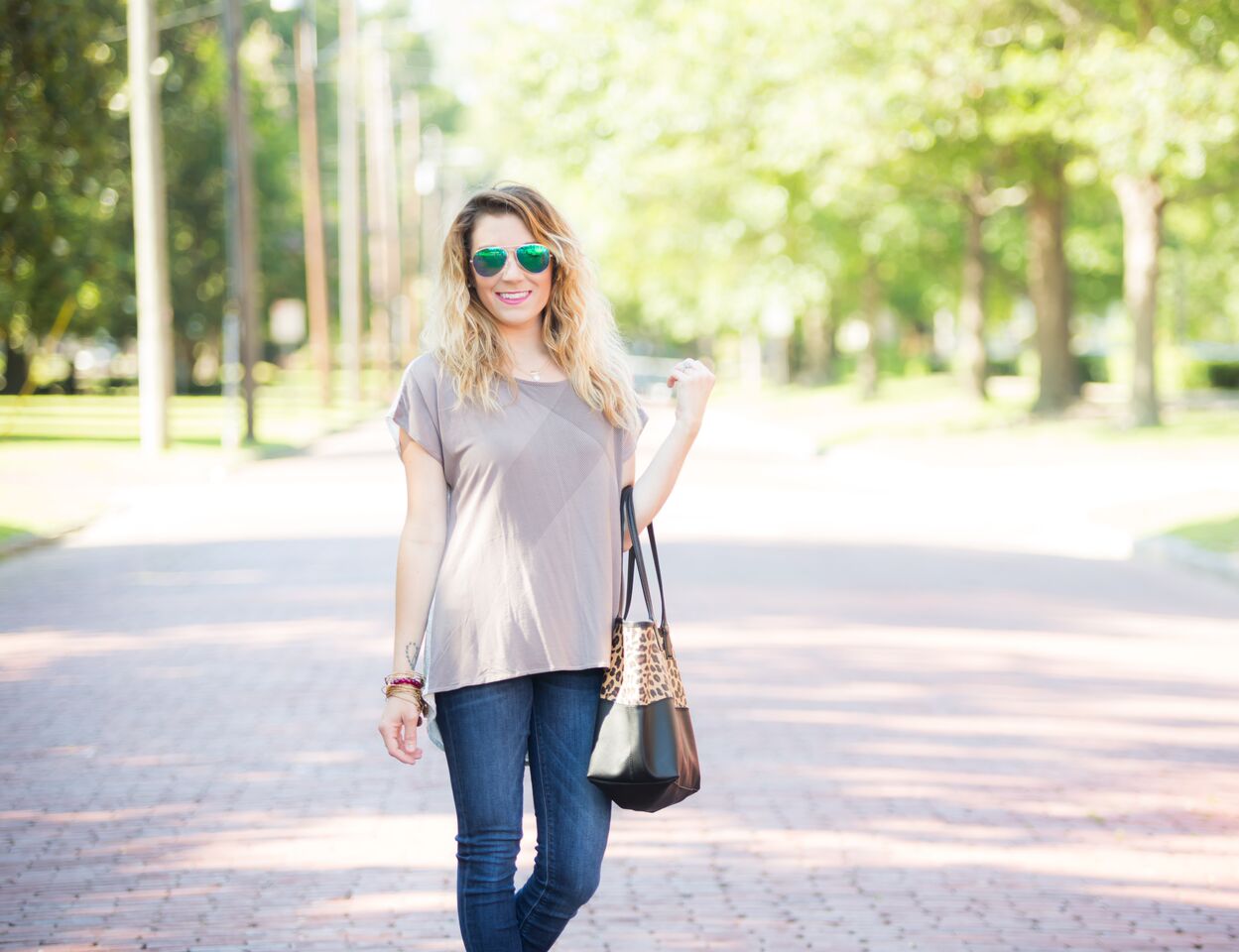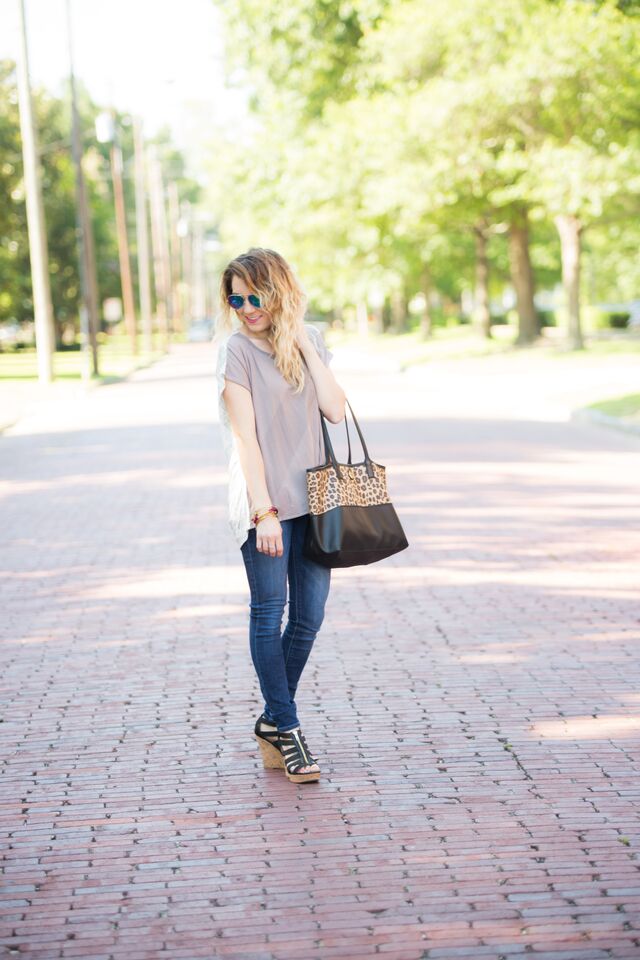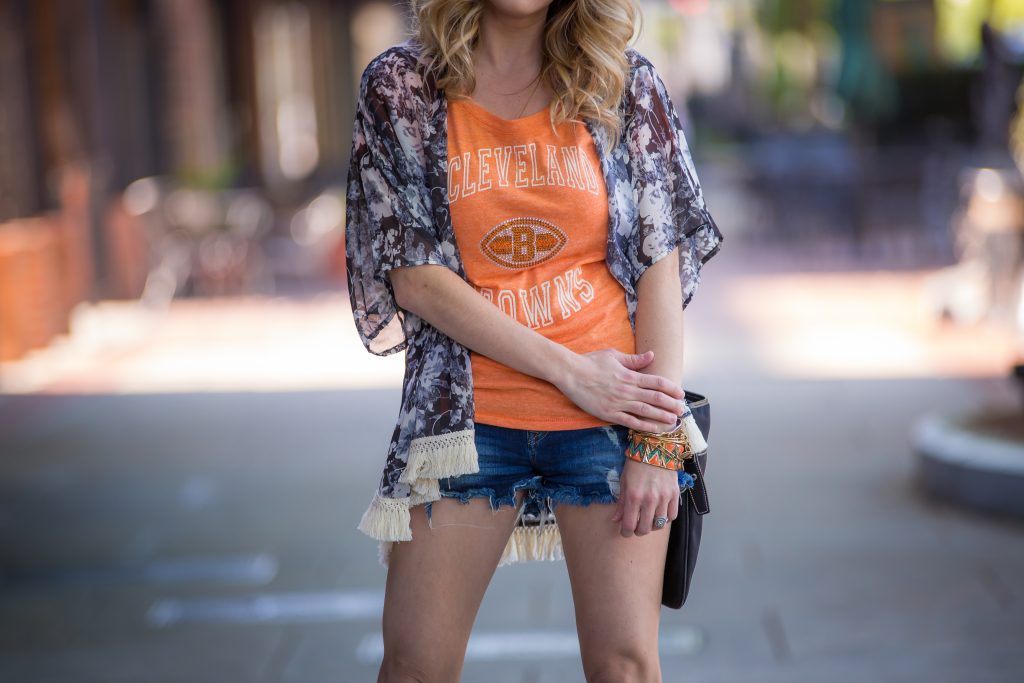 T-shirts don't have to be boring. One of the coolest brands of t-shirts I've seen yet is All the Above Clothing. Instead of a quote just printed across the front of a shirt, each piece of clothing is designed with a hidden message woven in the design. Customers can be inspired through the messages or even submit their own ideas. Cool huh? You can check out more of their mission here.
Some of my other favorite companies that give back to causes are Sevenly and Go Shout Love. Sevenly features different organizations each week and offers designs to correspond with that specific organization. And Go Shout Love is dedicated to helping families in need. Take a look at the adorable shirts for my dear friend Stephanie's daughter, Addie.
Depending on the season, there are so many fun things you can do to take your t-shirt to the next level. I challenge you to dress one of your t-shirts up or add a little flare somehow… think outside the box! And then tag me in it on Instagram. Maybe someone will win a prize 😉 wink wink.
How do you wear your t-shirts? Do you ever wear them other than running errands or the gym?