How to quick change your outfit + $200 cash giveaway!
Do you ever get in a clothing groove and wish you could wear it everyday? Now that it's summer, I've been loving shorts and tees. But as habit would have it, I get bored very quickly and need to do a little something to change it up.
I've created two looks below using the same top, shorts, necklace, and shoes. The only things I switched? The layer over my tee and the purse! Layers in summer? Am I crazy? You'll see…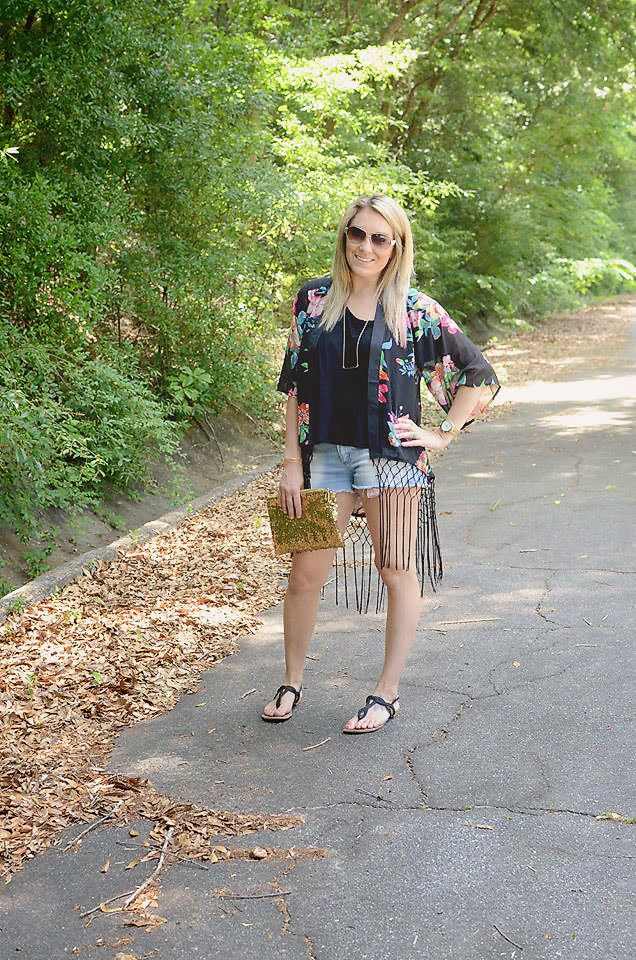 This look is perfect for a summer date night. And I don't think I could be more obsessed with a kimono if I tried. This one is from OASAP; I love the fringe and think it totally brings some drama to the outfit.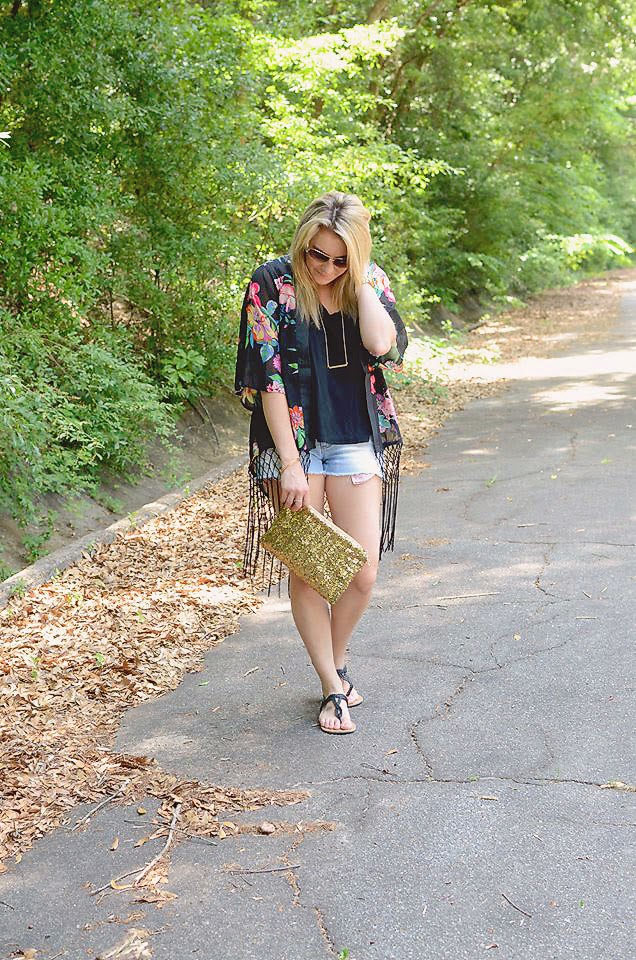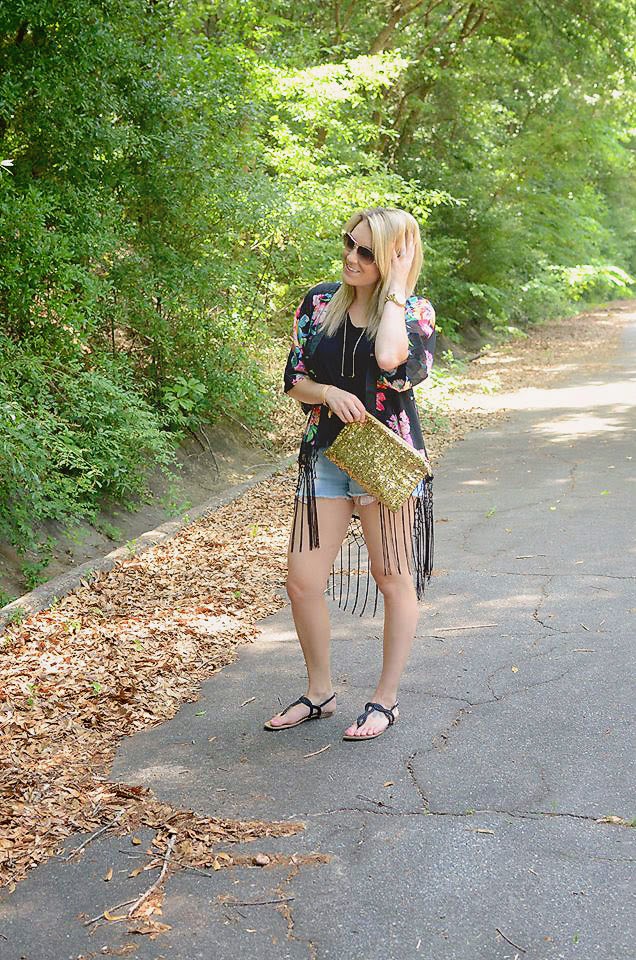 Want something a little more casual? This vest, also from OASAP, is perfect for layering in the summer months. It's super lightweight but can give any outfit a little spunk. I'm not one to like racerback tanks but this would be perfect to throw over one so you could still wear a regular bra 😉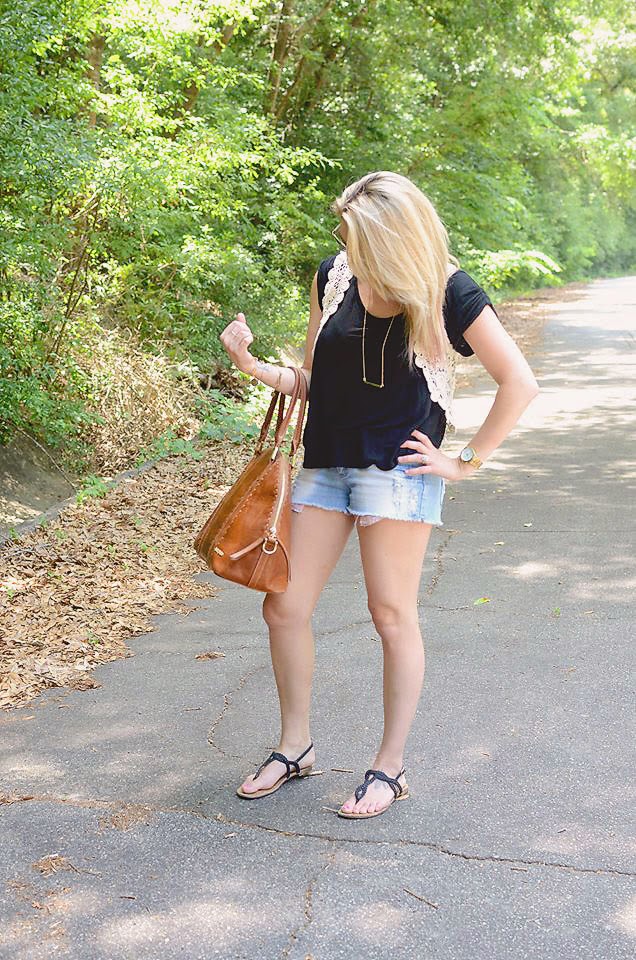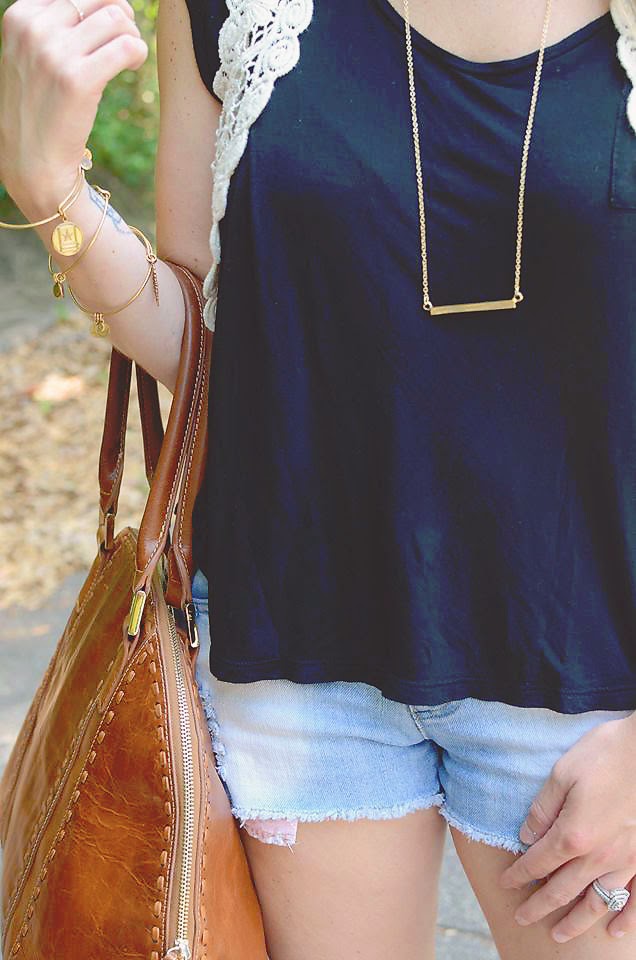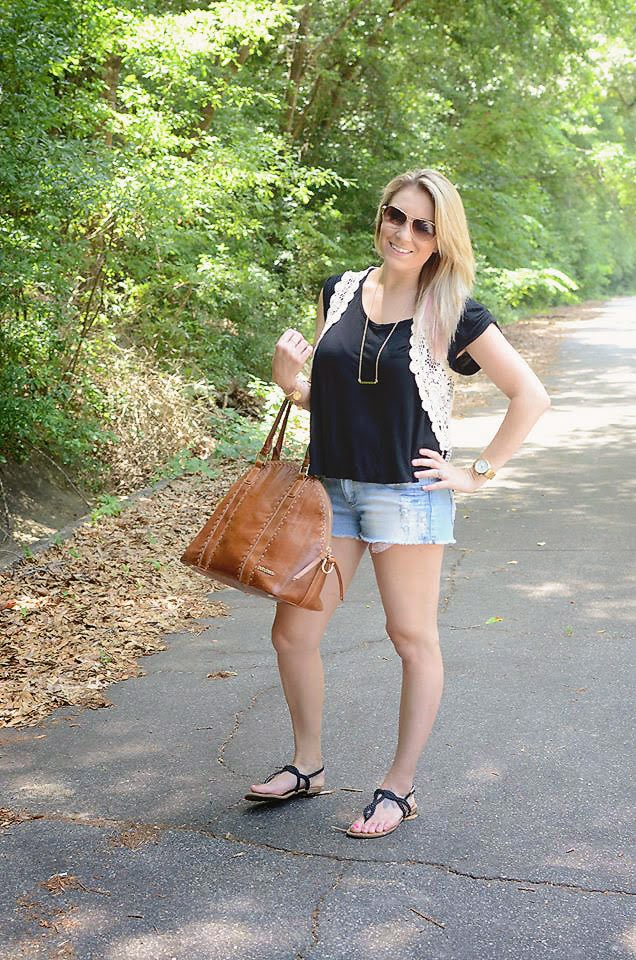 I'm all about the basics; if you stock your closet with basics, you can have more fun with accessories, jewelry, bags, etc. And when you have a good set of basics, the possibilities become endless!
I also used the same black top and created two more looks, both a little more on the dressy side. The only gripe I have with the black shorts (and hence why I'm not pictured styling them) is that they are "one size fits all" and they certainly did not fit me. Be weary when something like this is listed that way because it's not always the case!
Don't be afraid to mix a casual top like the one above with dressy or casual items. The best part about trends and fashion is that you don't have to follow them. Take what you like about them and run with it, or completely go down your own path. I tend to do the latter 😉
And before you go check out this amazing giveaway!One of my favorite bloggy friends, Marquis from Simply Clarke, is turning 24 in about to two weeks, so to celebrate, I have teamed up with her and 12 other bloggers to bring you a $200 CASH giveaway. Enter below to win and make sure to visit all of the co-hosts! This giveaway is open internationally.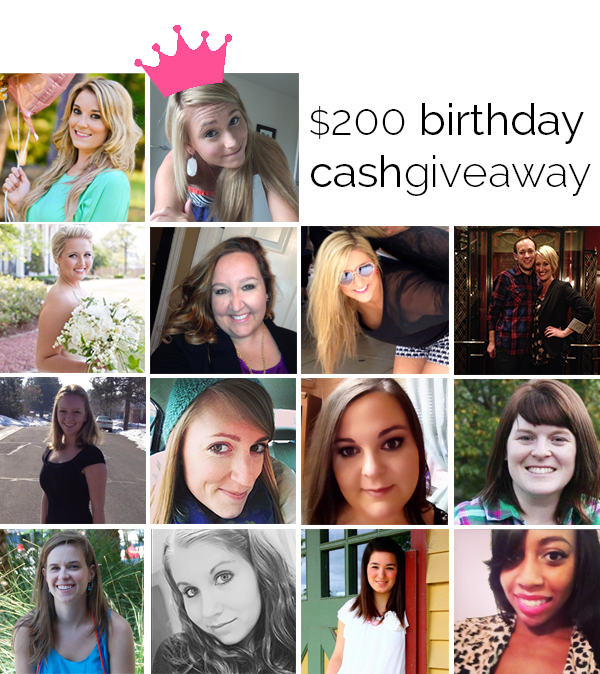 "Be sure to check out this month's featured blog!"