Well friends we survived… Christmas week has come and gone! We left Georgia on Monday and drove 6 hours to North Carolina.  It took a few stops and some traffic but we finally made it around 11:30 p.m. We spent the next morning eating birthday cake (For Z), watching the kids open a few presents and letting the dogs burn some energy. Then we hopped in the car and drove another 8 hours to CLE… brutal. But we made it and were so excited to be there (and out of the car).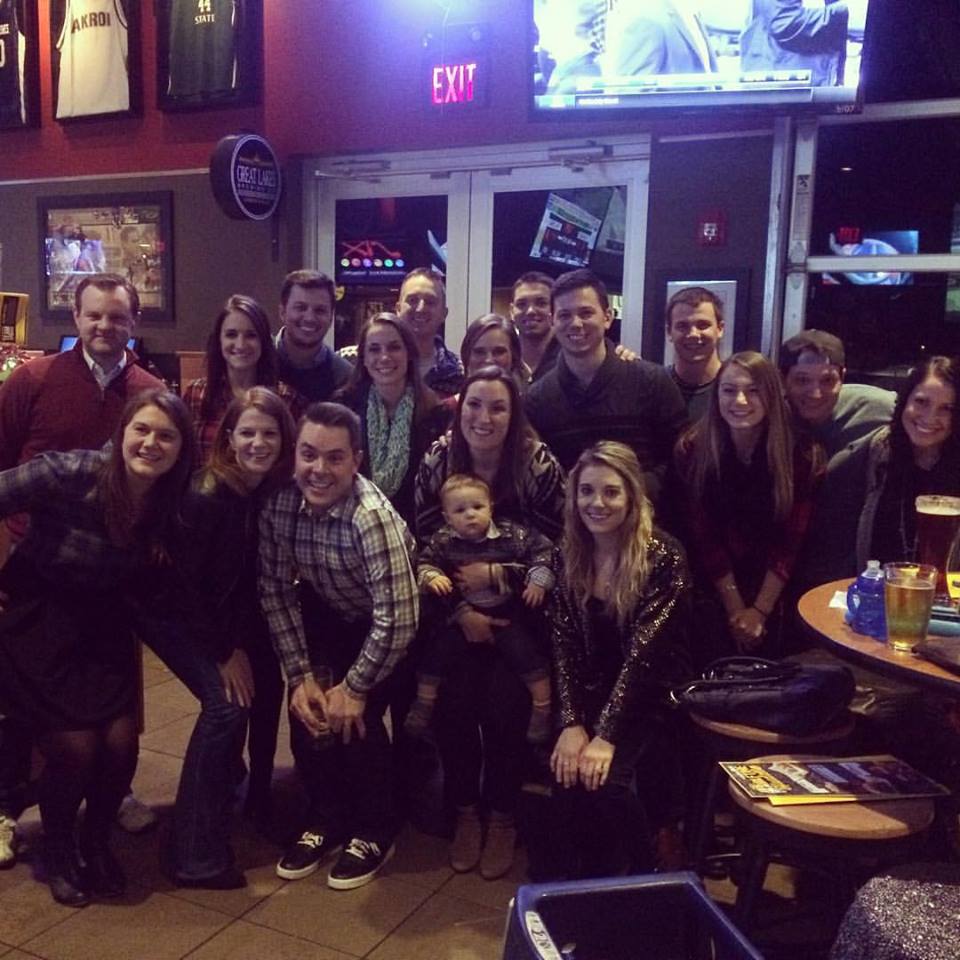 Z and I headed out and did some last minute shopping on Wednesday and prepared for a night out with my cousins. Since a lot of them come in from out of town, we started the tradition a few years back to go to Buffalo Wild Wings the night before. Christmas Eve Eve if you will. We had an absolute blast and even hit a local hole in the wall bar afterwards. Let's just say 3 Christmas Ales was 3 Christmas Ales too many and I was a little hungover the next morning. But I sucked it up and met most of the family for breakfast at one of our favorite breakfast spots. We spent the rest of the day getting ready for the party and I even snuck in a 45 minute nap…#win!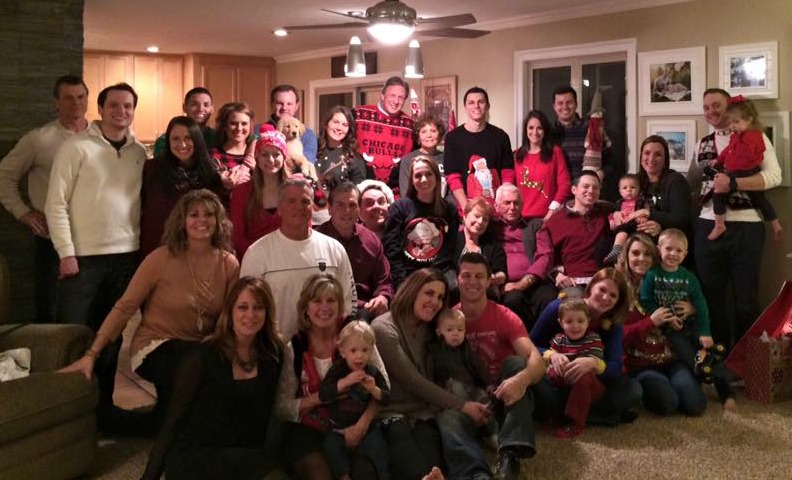 Soon enough it was time to throw on our ugly Christmas sweaters and get to Christmas Eveing. We stuffed our faces with Italian food, watched the kids run around and rip open their presents, and caught up as we anticipated the start of "The Game". A few mess-ups, drink spills, and vicious stealing later and I ended up with two six packs of beer and a selfie stick. I'm a picky beer drinker so I gave it away, and already have a selfie stick. Womp womp. Some of the prizes we were eyeing were a Keurig for Z's office, a purse for moi, and Chromecast. Oh well… there's always next year!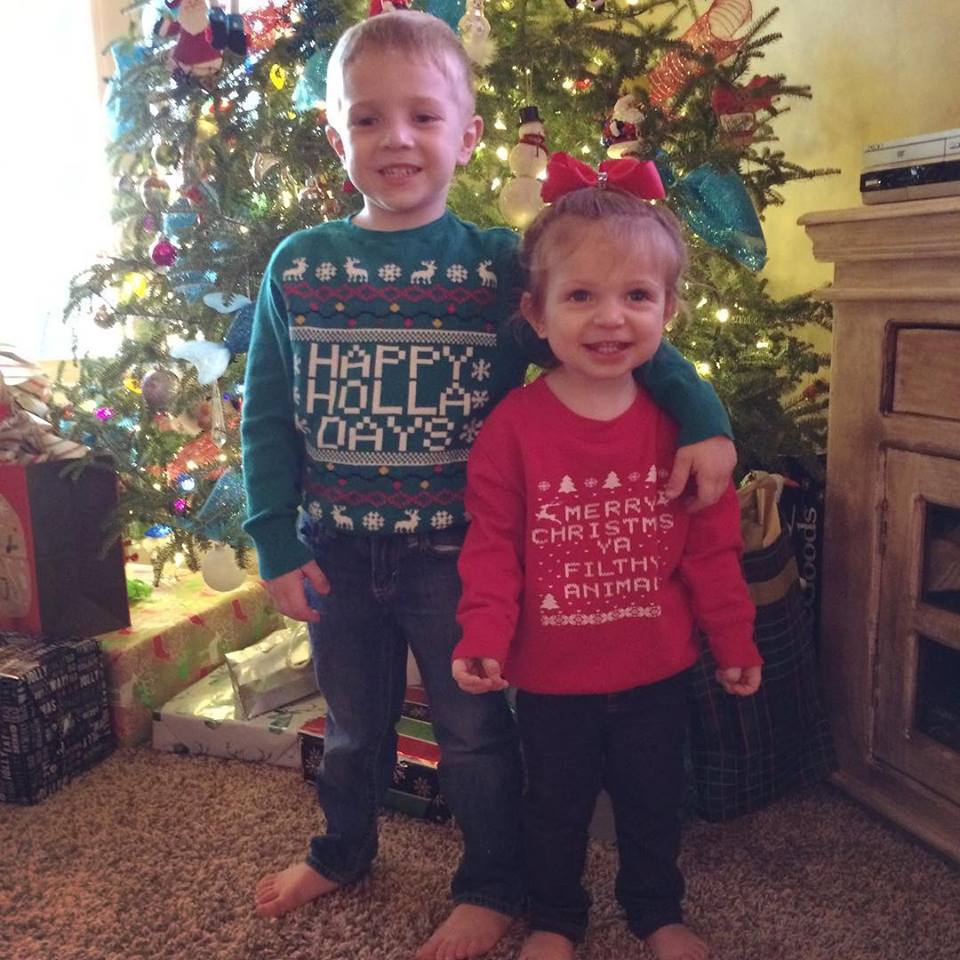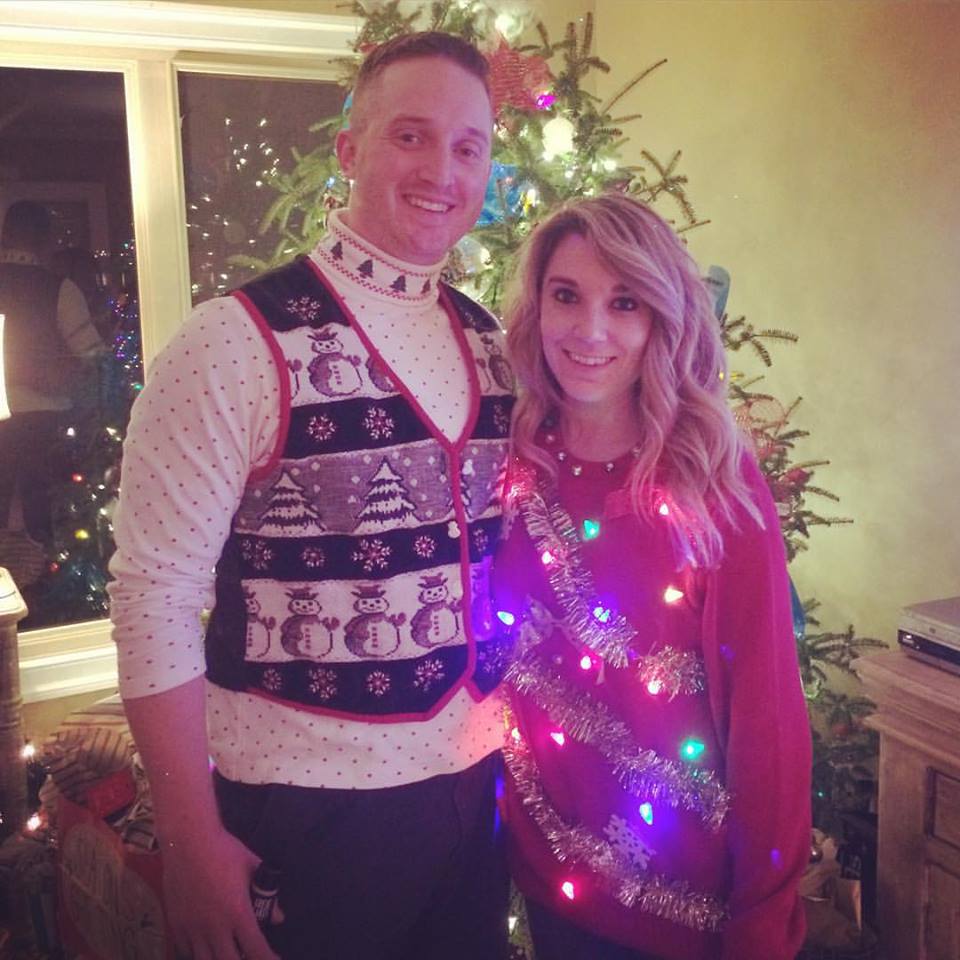 Christmas morning started later than I thought and we were up with the dog before the kids (probably because they were up until midnight)… But they woke up at 8 am and were so excited to see Santa made another stop in Ohio. He even ate the cookies and drank the milk we left out. AND I caught him on a secret camera I set up… sneaky sneaky! We exchanged gifts with my family and then sat in a sea of wrapping paper and new toys.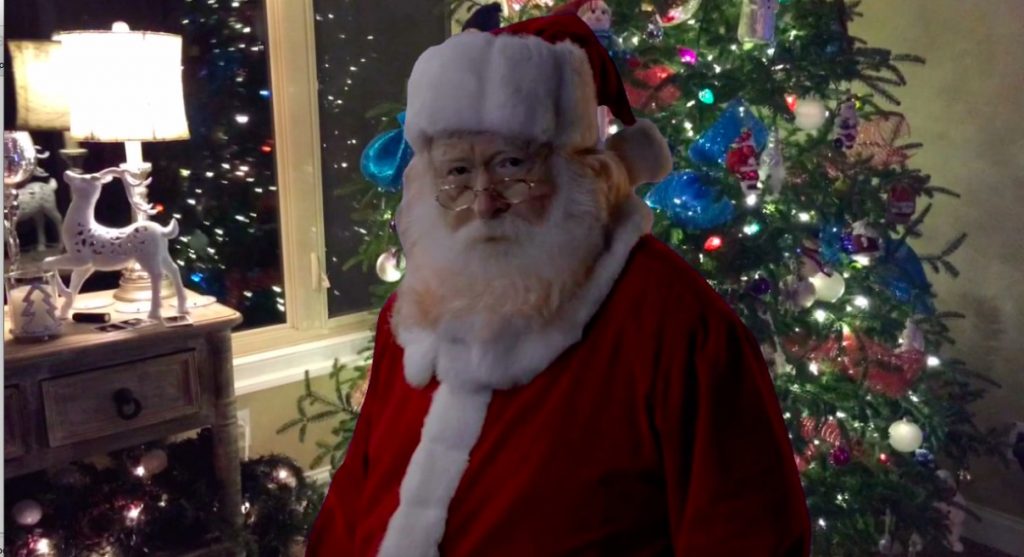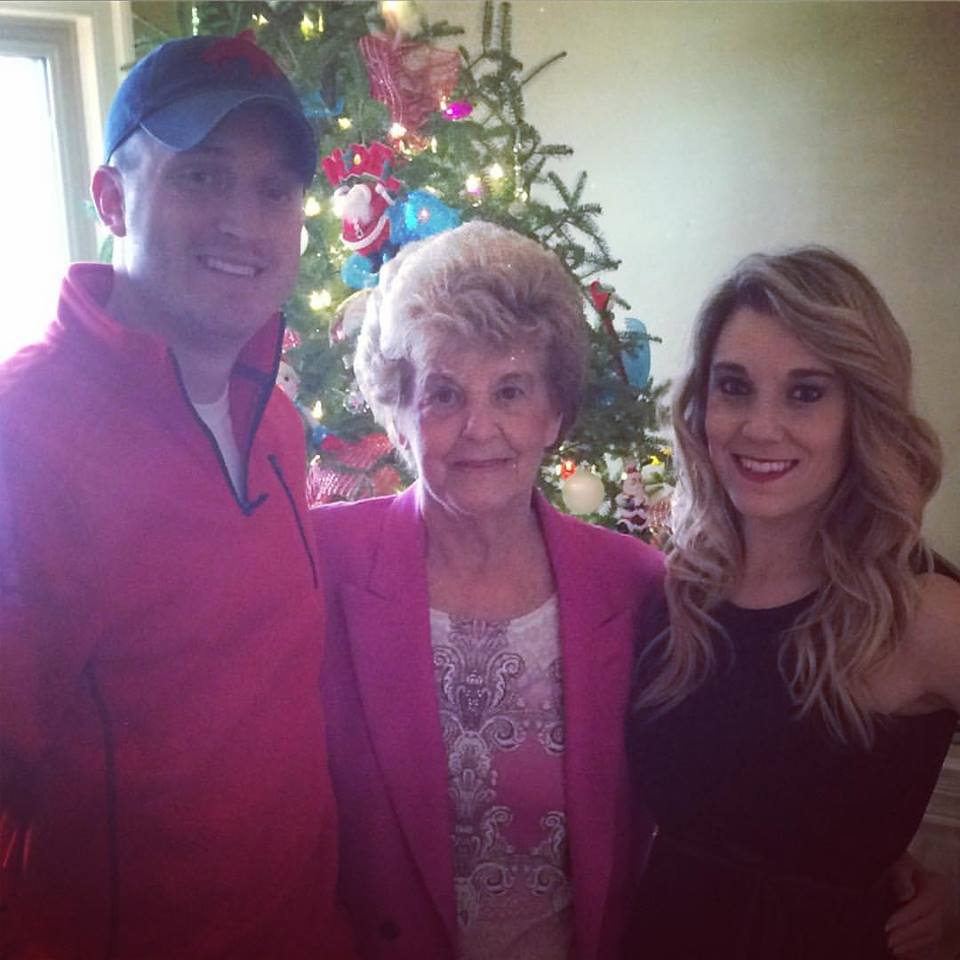 My mom's side of the family came over for a late lunch early dinner and we busted out one of Nolan's new gifts… Pie Face! Seriously, this game is hysterical. We even got my 84 year old Nana in on the action! But the kids passed out early and then it was time to get into PJs and just relax after the whirlwind.
Christmas is my absolute favorite time of the year. And if you come around these parts often, you're probably glad it's over so you don't have to hear about it anymore! But I'm so glad we were able to make it home and spend it with the ones we love. I hope you all had a wonderful holiday as well! xo