Simple summer skin and hair care tips
Today's post is sponsored by Meijer. However, all opinions are my own. 
Did anyone else feel like this winter went on FOREVER?! We may have missed spring but I'm totally okay with that. Because it's officially summertime and the livin' is easy 🙂
I've mentioned it before but y'all, being pregnant in the summer is NO joke. Both of my kids were born in January so I never had to experience how uncomfortable it can be to be pregnant in the summer. Aside from the heat, it's been a constant battle to keep my skin and hair healthy. Which is why I wanted to share a few simple summer skin and hair care tips to keep that summer glow!
Hotter weather= more sweat which leads to worse acne. The pregnancy hormones already have my face breaking out like a teenager and the weather doesn't help.
Sunburn hurts, yes, but it can lead to peeling due to lack of moisture. No fun.
The hot and humid weather can lead to dry and irritated skin.
And so much more.
So what can you do to protect your skin and make sure you're taking care of it?
Exfoliate. You're going to have an excess of dead skin in the summer, so make sure you're aiding your body in getting rid of it.
Moisturize. Being out in the sun causes you to lose a lot of moisture, so make sure you're staying hydrated (drinking water can help with this too!)
Protect, protect, protect! We all want that summer glow but make sure you're being safe about it. Always use sunscreen and for extra protection, use products with SPF as well.
After heading to the flagship Meijer store a few weeks ago, I was blown away by their beauty selection. So it inspired me to share a few products I've incorporated into my summer skin ritual to make sure I'm doing all I can to keep my skin in the best shape I can. And of course, all of these products can be found at Meijer!
Dr. Teal's Pink Himalayan Soak: I'm a huge fan of the benefits of Pink Himalayan Salt to begin with (we have two lamps in our house), so I absolutely love this combo. It combines Pure Epsom Salt (also has a ton of natural benefits) with Pink Himalayan Salt and Bergamot and Sweet Orange to replenish your body's minerals. It's also a stress reliever which is absolutely necessary for this mama right now!
L'Oreal Pure-Clay Mask: I usually do masks once a week so I included this new one into the rotation for my summer skin ritual. Three different clays are combined to help remove impurities, dirt, and pollution, which can easily happen when pores are opened in the humid weather. It also helps to even out uneven skin tone and increase brightness.
Biore Deep Cleansing Charcoal Pore Strips: There have been so many benefits of using active charcoal on your skin and these strips are a must have for your summer skin ritual. Clogged pores=blackheads and these help keep those at bay. They draw the excess oil from your pores and in just 10 minutes, you'll remove weeks worth of build-up. Gross, but necessary, right?
Olay Advanced Anti-Aging Micro-Sculpting Cream: One of the most important parts of keeping your summer skin looking it's best is keeping it moisturized. This moisturizer hydrates your skin to help improve elasticity and firm skin for a healthier and firmer look. It also helps diminish the appearance of lines and wrinkles which seem more prominent when skin is bronzed. So use it year-round to help reduce those bad boys!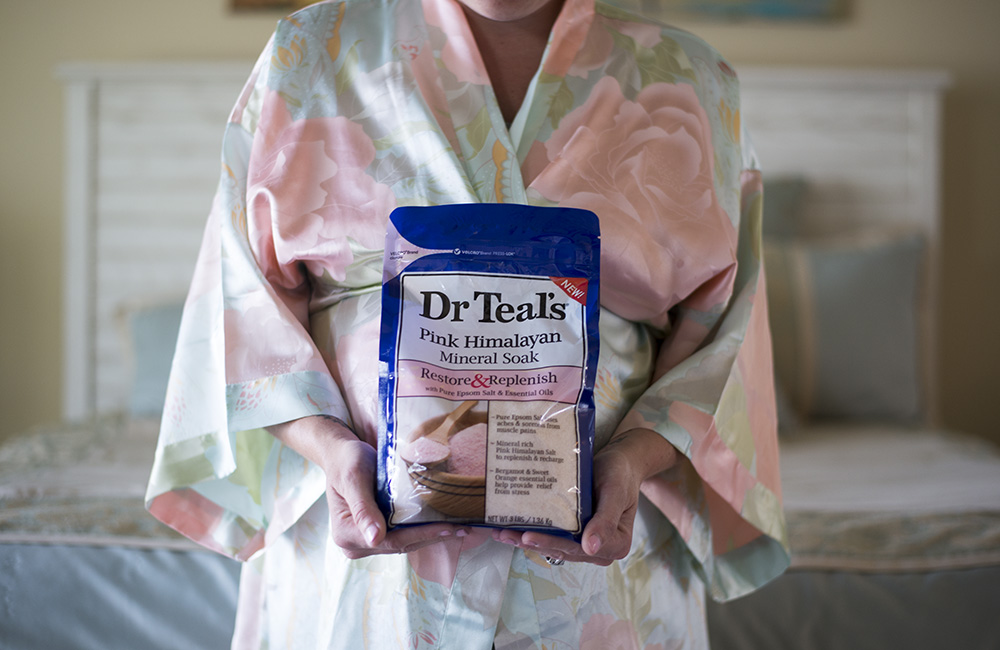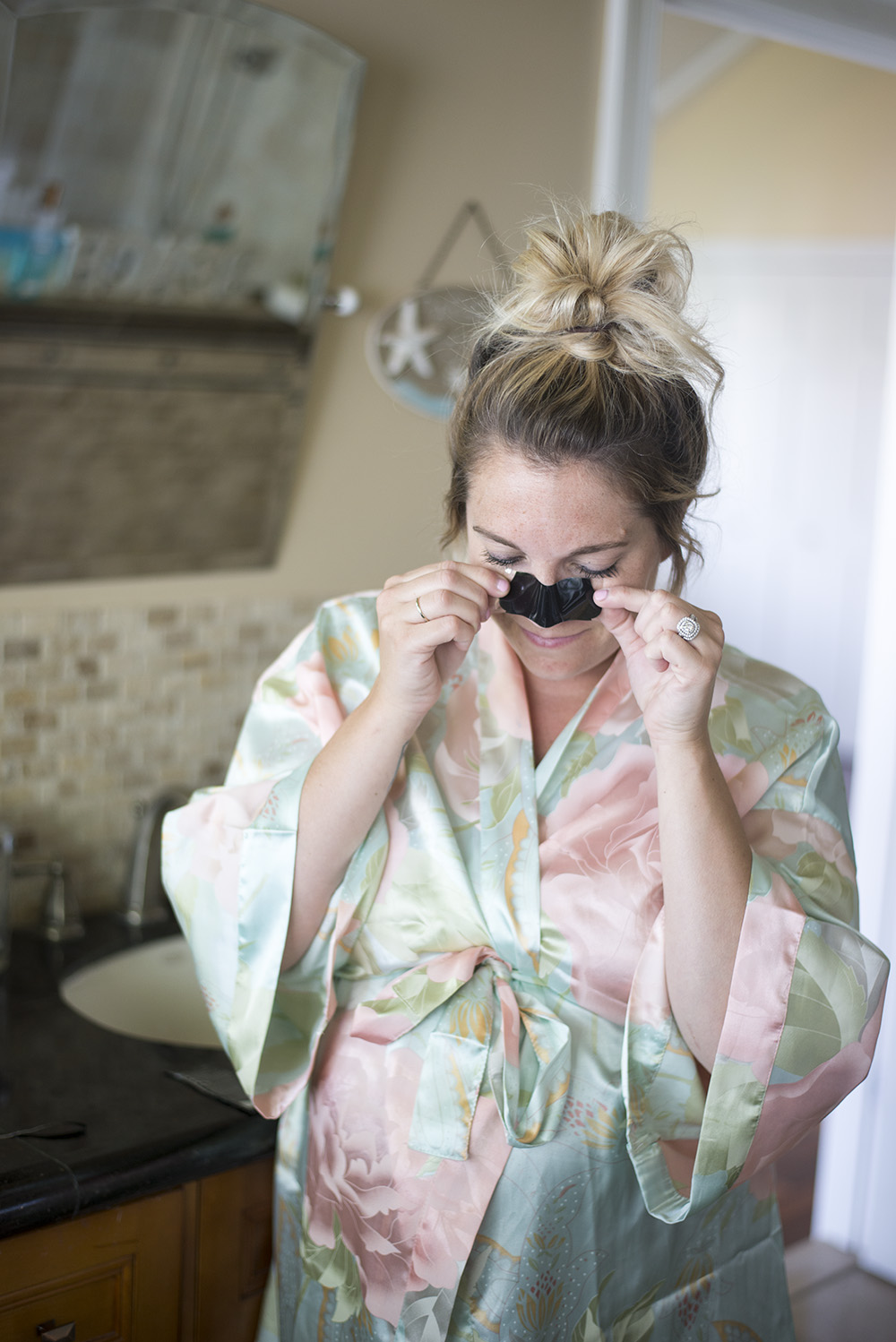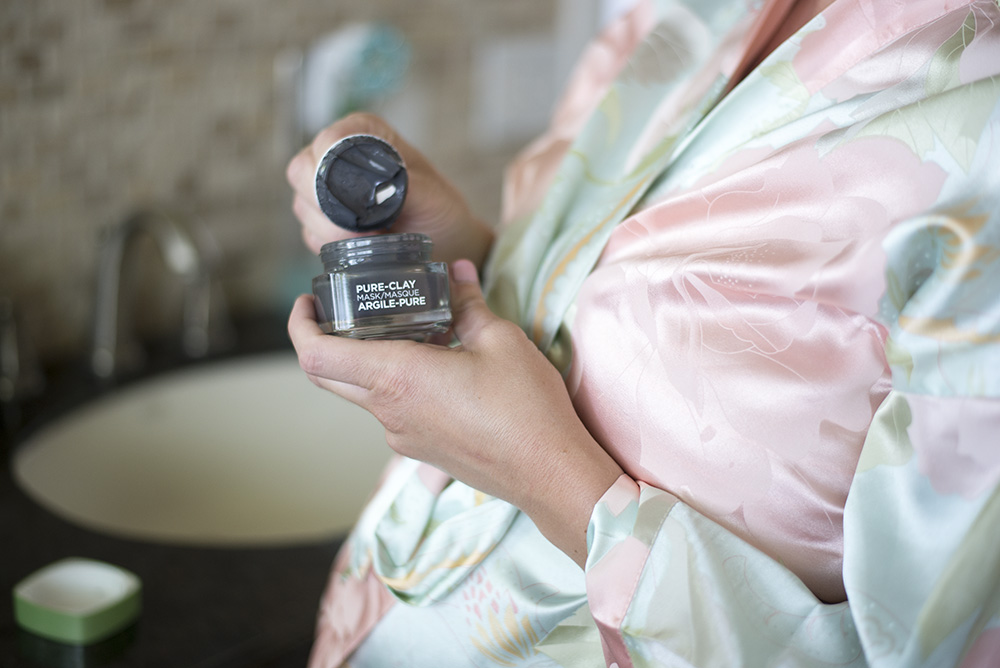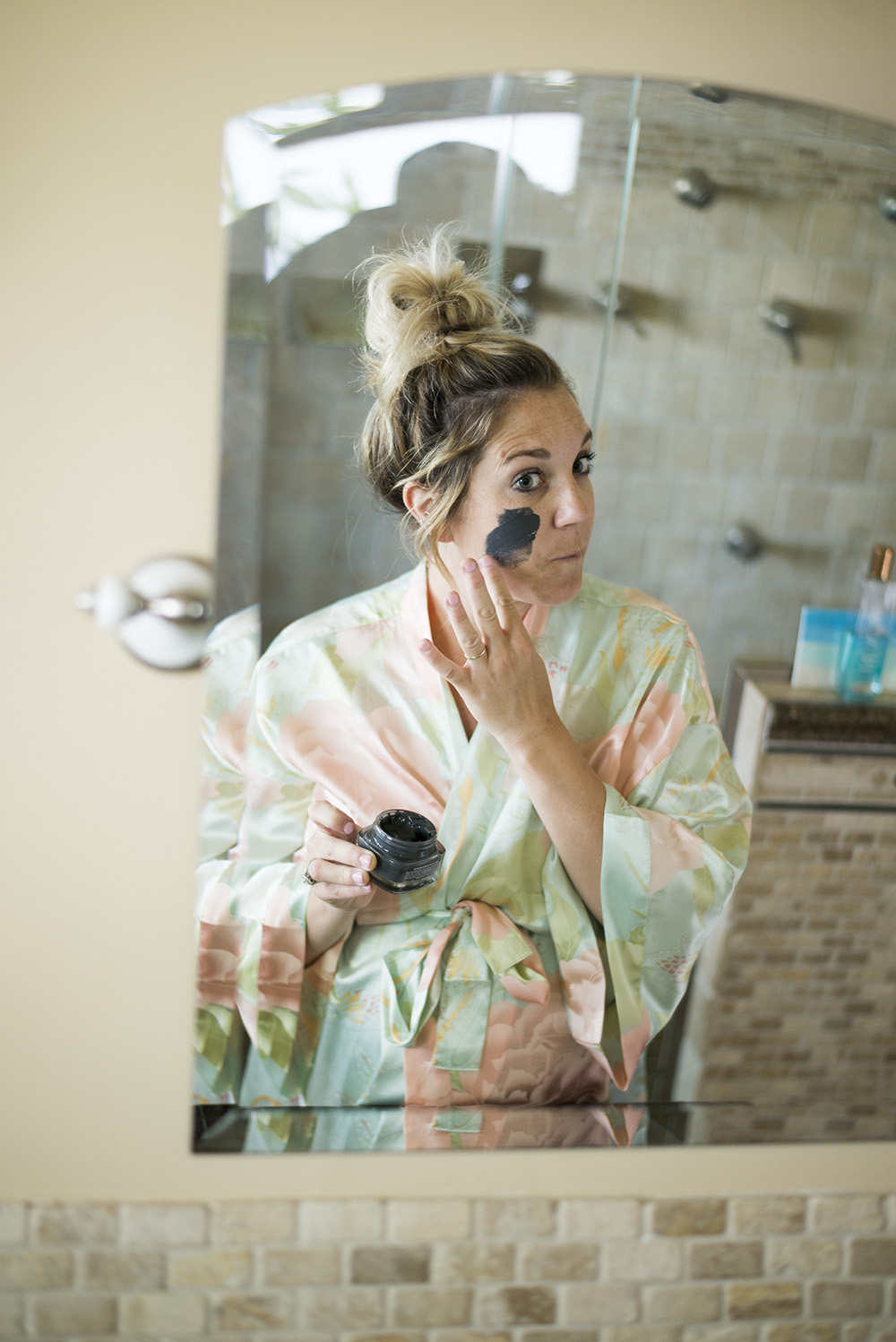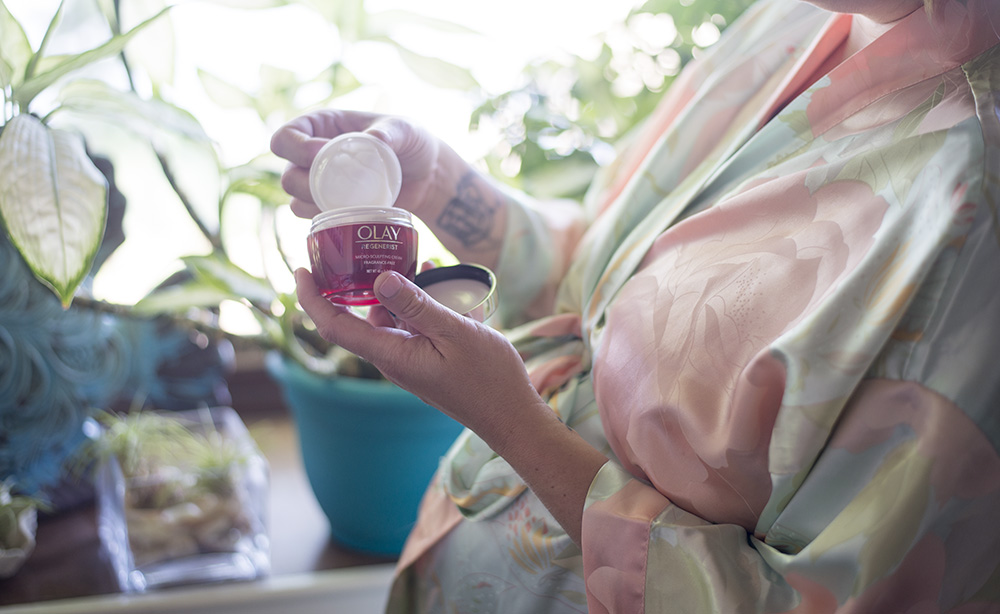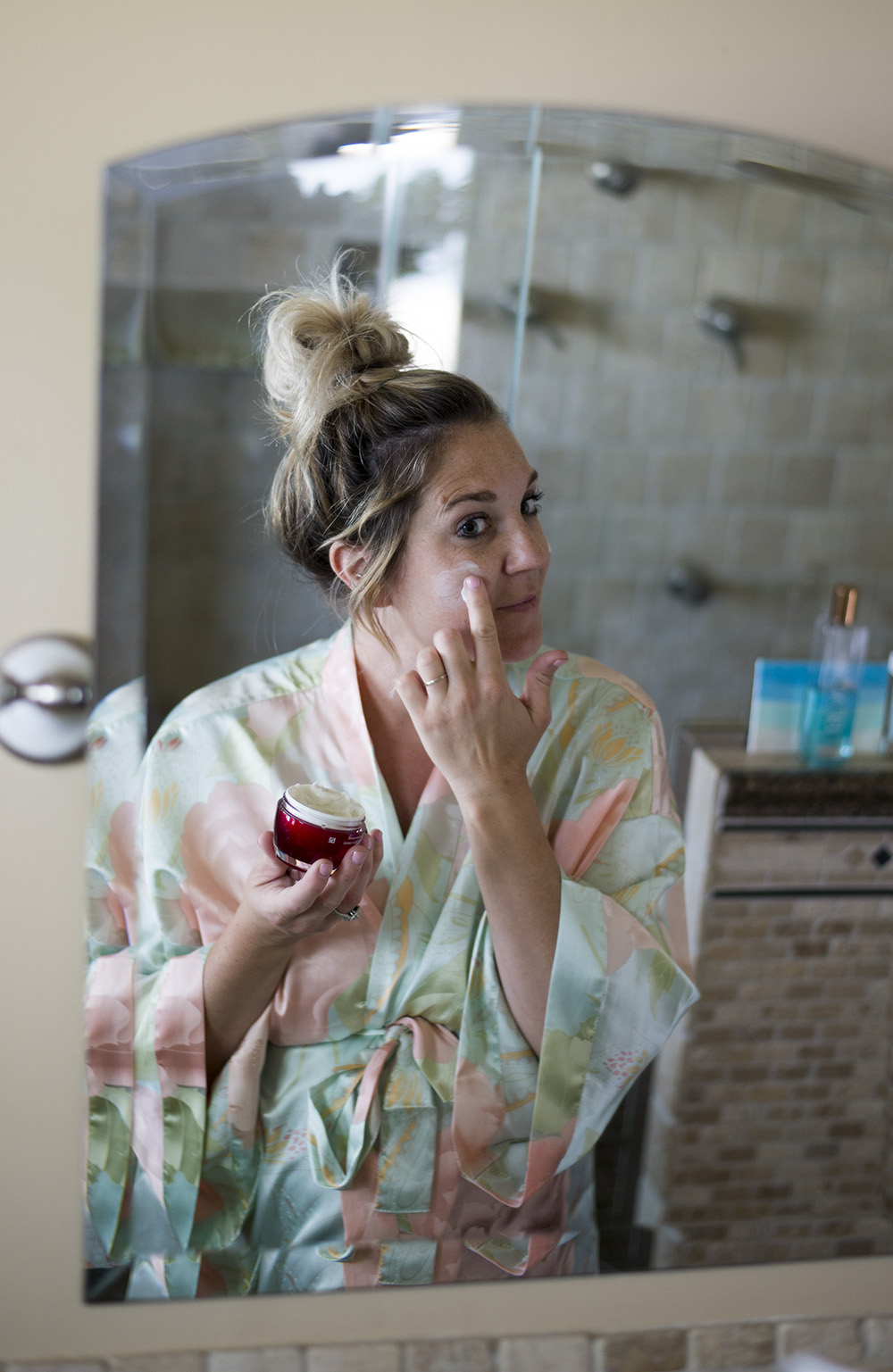 The summer weather can also take a toll on my hair. I have naturally wavy locks and with all of the time spent in the sun and water, my hair can easily become my worst nightmare. But even worse, my waves lack volume, look stringy, and just completely unhealthy.
For the most part, I only wash my hair 2-3 times a week. But in the summer, I have to wash my hair anytime I've been in the lake or pool. So you can imagine how much of a shock that can be to my hair! One of the best ways I've found to keep my hair healthy in the summer is a good leave-in conditioner. This Mixed Chicks Leave- In Conditioner helps put moisture back into your curls and waves and define them, so they don't look like a stringy mess.
Other ways to help keep your hair in its best shape include:
Avoiding heat tools (blowdryers, curling irons, etc)

Wear a hat when possible

Grab a good hair mask or make a DIY one
Avoid tight pony tails or buns that cause breakage (opt for low buns instead of high hairstyles or clips instead of hair ties)
Like I said, all of these items can be purchased at Meijer or by ordering Meijer Home Delivery if available in your area via the shopmeijer app! We live outside the delivery zone (super jealous) but if you do, you should totally take advantage of it! They deliver to hundreds of locations and if that doesn't shout convenience, what does?! You can check out the shopmeijer app for more info and use promo code: 2EK79778174 to receive a 2 week free trial and receive $15 toward your first order!
We still have an entire summer ahead of us so make sure you're doing everything you can to take care of yourself, your skin, and your hair! And who doesn't love a little pampering, am I right?!
How do you make sure you're keeping your skin and hair in the best shape you can?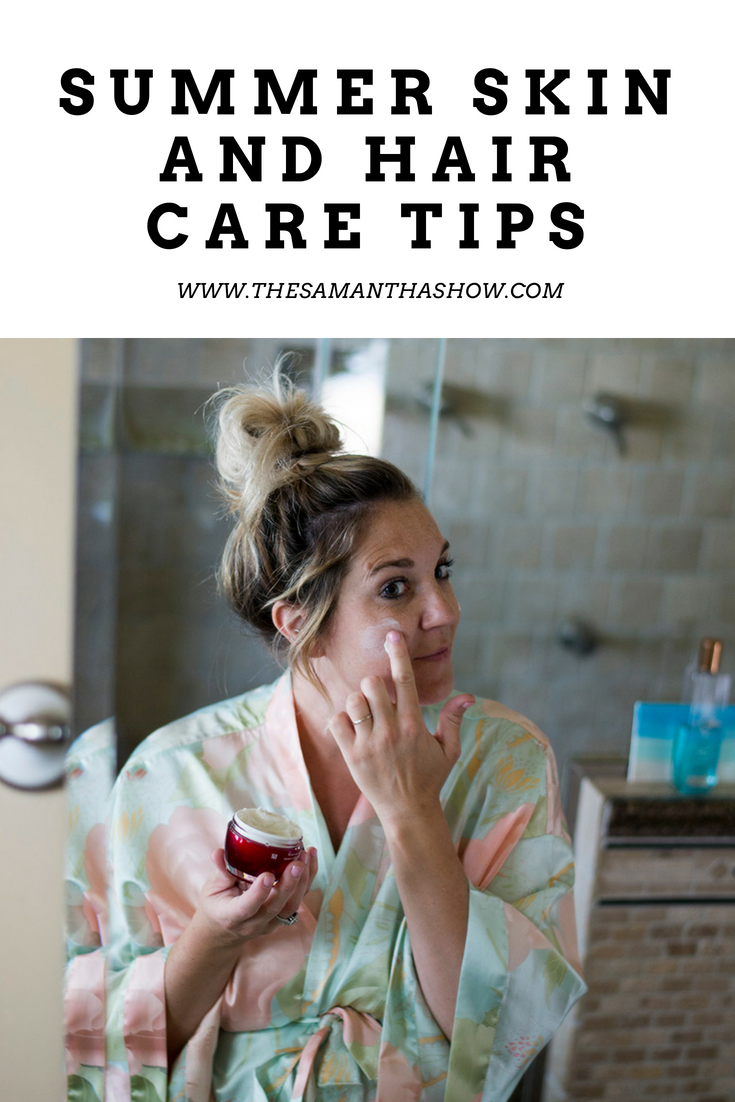 This is a sponsored conversation written by me on behalf of Meijer. The opinions and text are all mine.