Get ready for a whole bunch of random over here people. But I think we've established I can be totally random at times and well, this is one of those times. I plan to call these types of posts, Friday finds!
Over the past couple of weeks I've been sent a few different products that I tried and wanted to report back to you. I have no received compensation other than PR samples. All opinions are my own.
So let's jump right into it.
Soap Hope:
"Part of Soap Hope's mission is to invest in every woman in the world who wants the opportunity to support herself a chance to do just that. We started Soap Hope with a simple idea: provide healthful, wholesome, top-of-the-line products to customers – then use all the profits to help women in need at home and around the world." How do they do this? By donation 100% of profits made from purchases on Soaphope.com. They carefully select the products they sell and only after making sure they're made with quality ingredients and safe for everyone.
I received this soy candle and it smells absolutely wonderful. But they also offer a variety of products ranging from beauty, household items, paper goods and more. You can find a lot of the brands they carry in stores you may shop at but only when you shop at Soaphome.com do 100% of the profits get donated. You can get free shipping over $45 and 10% off your order with code EMPOWER. And you get to choose three free samples at checkout too 🙂
YoDerm: I've talked a lot about my skin problems over the past few months, so I was elated when YoDerm contacted me to try their service. It's an online dermatologist! You fill out a survey letting them know the problems you're experiencing with your skin, upload images, and receive a prescription and plan from a dermatologist. Super easy right?! I went on vacation right before my prescription was called in so sadly I didn't pick it up. But it would probably be easy to get it sent in again. And because this skin of mine just keeps playing games, I may take advantage of it again soon.
A consultation is $59 and there are no hidden fees. If you're not 100% satisfied with the service, it's free!.So what do you have to lose? You can try it for yourself here. Let me know if you do, I would love to know your thoughts.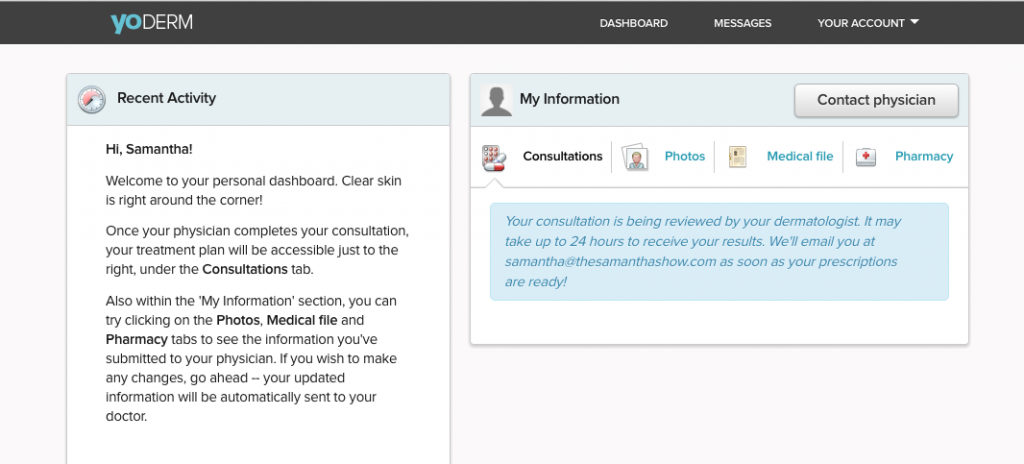 T3: I received the Featherweight Luxe 2i to try and share with all of you. I have super thick hair and it usually takes me forever to get it dry. Most of the time I let it air dry and then take to taming the beast. So I was super excited to try this when I heard all of the amazing things it's supposed to do. It's made with SoftAire technology and an ion generator, so it's supposed to dry hair quickly while keeping it healthy. I'll be honest with you, the first few times I used it, it took longer than I expected. I will say that it helped reduce frizz but if we're being honest, it's pretty pricey and didn't produce the results I expected. It retails for $250 and for that price, I expected a magical life-changing experience.
Cuddle + Kind: I absolutely love the idea behind this company. For every one doll that's sold, TEN meals are donated to children in need. It just warms my heart more than I can even say. These would make great gifts for your friends and family and it makes it even better that you're giving back in the process. Miss P picked out Pearl the Mermaid and I'll be getting N one for Christmas. They retail for $45 and $65 depending on size and each one is hand knit and made with love.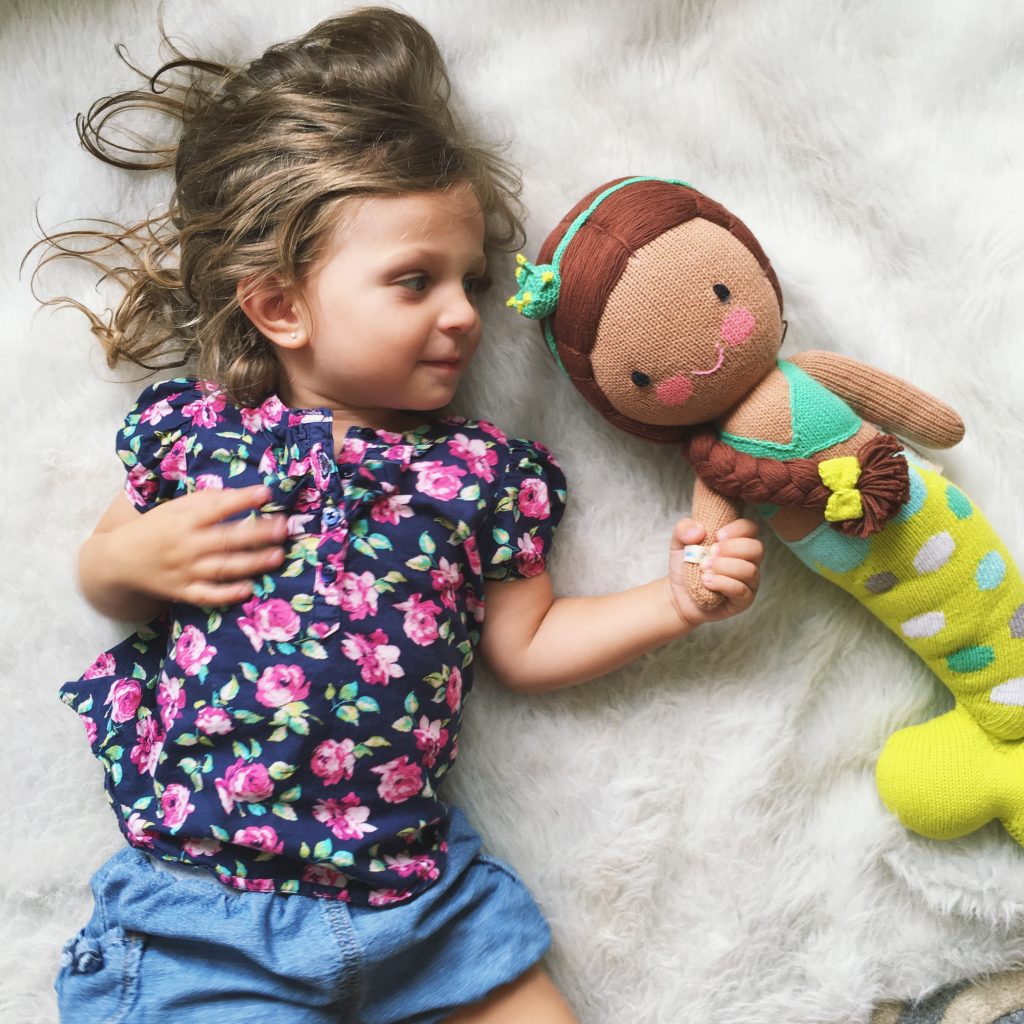 I have a ton of other things I'll be sharing over the next few weeks too. Is there anything you'd like to see me cover? Any products you've been unsure of? Let me know!