What to wear to New York Fashion Week
Not sure what to wear to New York Fashion Week? The short answer is whatever you want! But read on for ideas, drawing inspiration, and more! 
One of my favorite things about attending New York Fashion Week is putting together my outfits. As a mom of three and a wife in suburbia, I don't always get to express myself or think outside the box. Of course I wear things I love but my style is definitely more practical when I'm headed to soccer practice or football games. So attending NYFW gives me the chance to really experiment and challenge myself in the style department.
I kid you not when I tell you I had been planning since April. I would see things here and there and think, this would be perfect for fashion week. And while I would love to say I was prepared, I was still getting things in the mail the day prior to going. We scheduled a photographer to join us for 3 days so I knew I wanted to shoot as many looks as possible (mama needed to take advantage and create some content!). We probably ended up shooting 3-4 a day minimum but it was SO worth it.
So here were all of my NYFW looks: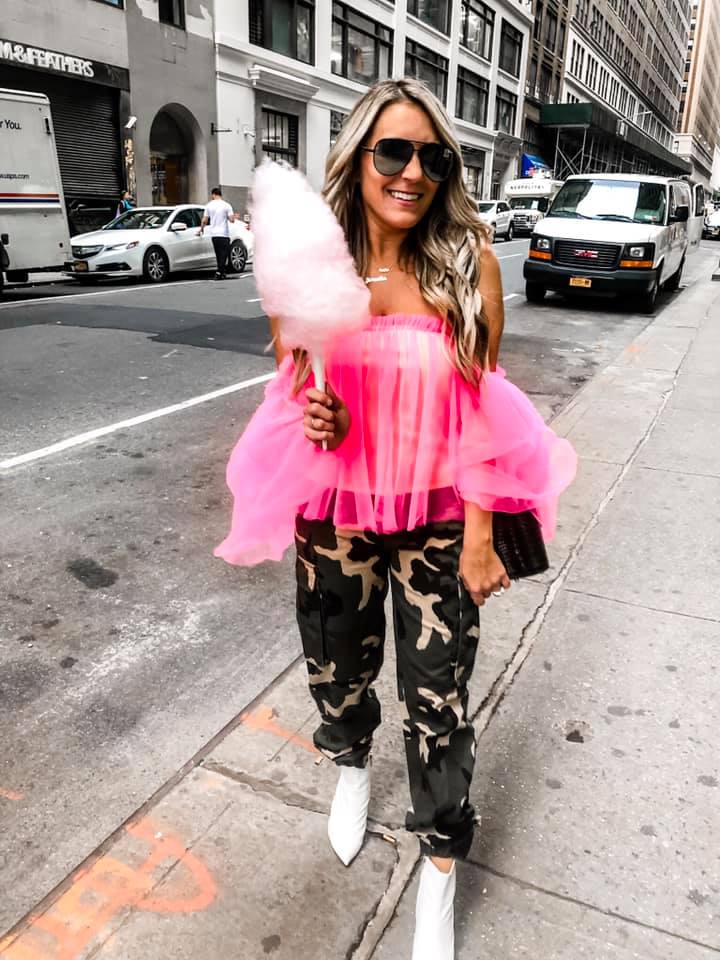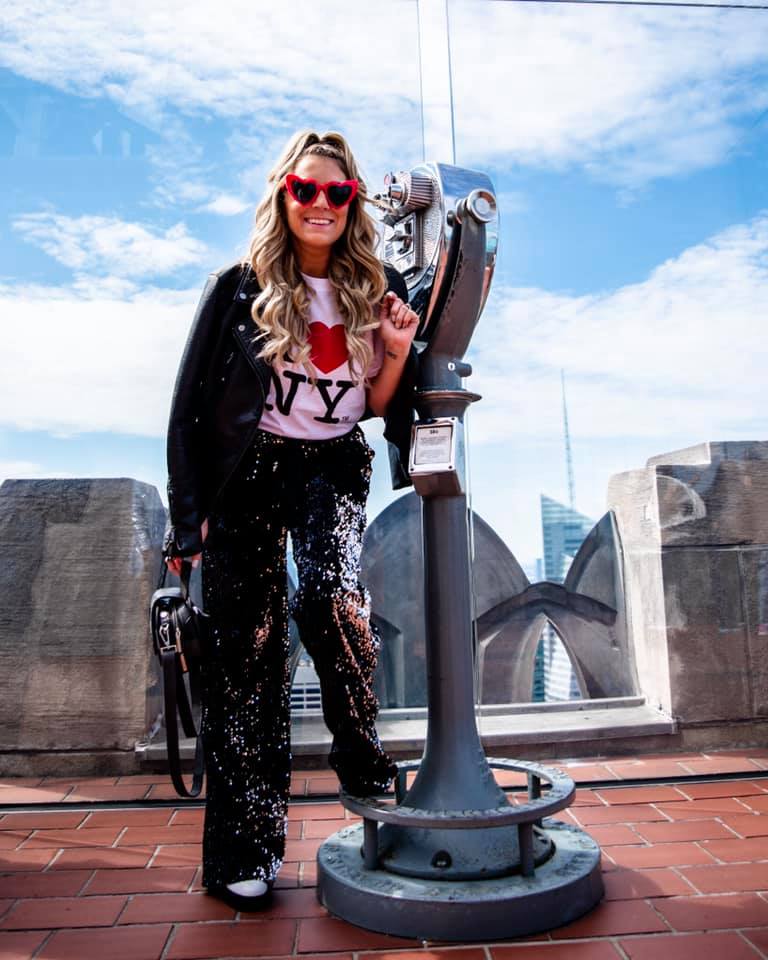 So where do you start? 
Look at the current trends. Despite the fact that designers are showcasing fashion for the upcoming season, you want to dress for THAT season and what's currently trending. This year the biggest trends were animal print, neons, jumpsuits, faux leather, blazers and plaid.
Plan for weather. Obviously weather in New York in September can be a toss up. It could be 90 degrees or it could be 60 degrees. Take a look and plan accordingly. Work jackets into your outfits if you can so that you can layer if necessary.
Comfortable shoes. You will probably be walking, A LOT, so either wear comfortable shoes or grab a pair of these foldable shoes. You can wear them until you get to your destination and then make the switch! One guy actually yelled out his window "True New Yorker right there!" as we were switching shoes but I can assure you, I'm not a New Yorker…just a seasoned fashion week goer! haha
Rent the Runway. Before you spend a billion dollars on outfits, check out Rent the Runway. This gives you a chance to sport current, trendy, designer labels without the hefty price tag of buying them! You can even have the items delivered to your hotel room and then ship them out before you leave which will save you the space in your luggage! My favorite piece from RTR was that metallic Nicole Miller skirt!
Step outside your comfort zone. To a certain extent! Wear things you might not normally wear because you don't have the opportunity or occasion to wear it. I wore a two-piece outfit (something I haven't worn in years since I'm still working on getting baby weight from baby #3 off) but honestly, it was probably the outfit I felt the most comfortable in. And I got SO many compliments because clearly people could tell I felt good in it! Your confidence is your best accessory, I promise 😉
Be yourself. At one point I found myself trying to get too crazy and out there with outfits and it started to stress me out. At the end of the day, this is your time to showcase your style and feel confident in yourself. So don't try to dress for the photographers or other people, BE YOU! Like I mentioned, if you feel good in something, it will show. So wear what makes you feel good.
Have you ever been to NYFW? What advice would you give when it comes to styling outfits?!