Today's post is sponsored by Macy's. As always, all opinions are my own.
As the weather finally warms up, I cannot get enough of sundresses for spring and summer. My first two pregnancies resulted in January births, so I was pretty comfortable up until winter. And at that point, I lived in leggings and oversized tees. This time around, I'm due in July and it seems like nothing is comfortable anymore. Leggings and pants feel restricting and I am just so happy that it's warm enough to wear comfortable sundresses!
Besides the weather, there are so many other fun things happening during the summer. BBQs, graduation parties, baby showers, etc! And you're probably looking for a few dresses to wear to these special occasions. I love Macy's because they have a variety of brands and feature fashion-forward, stylish apparel. You deserve to look and feel good during your pregnancy! So this is a one-stop shop for everything you need 🙂
It's important to find maternity dresses that aren't only comfortable but flattering. Because if not careful, it may look like you're wearing an oversized sheet and we don't want that. You want to accentuate your bump and your curves instead of trying to hide behind extra fabric. Which believe it or not, will actually make you look bigger!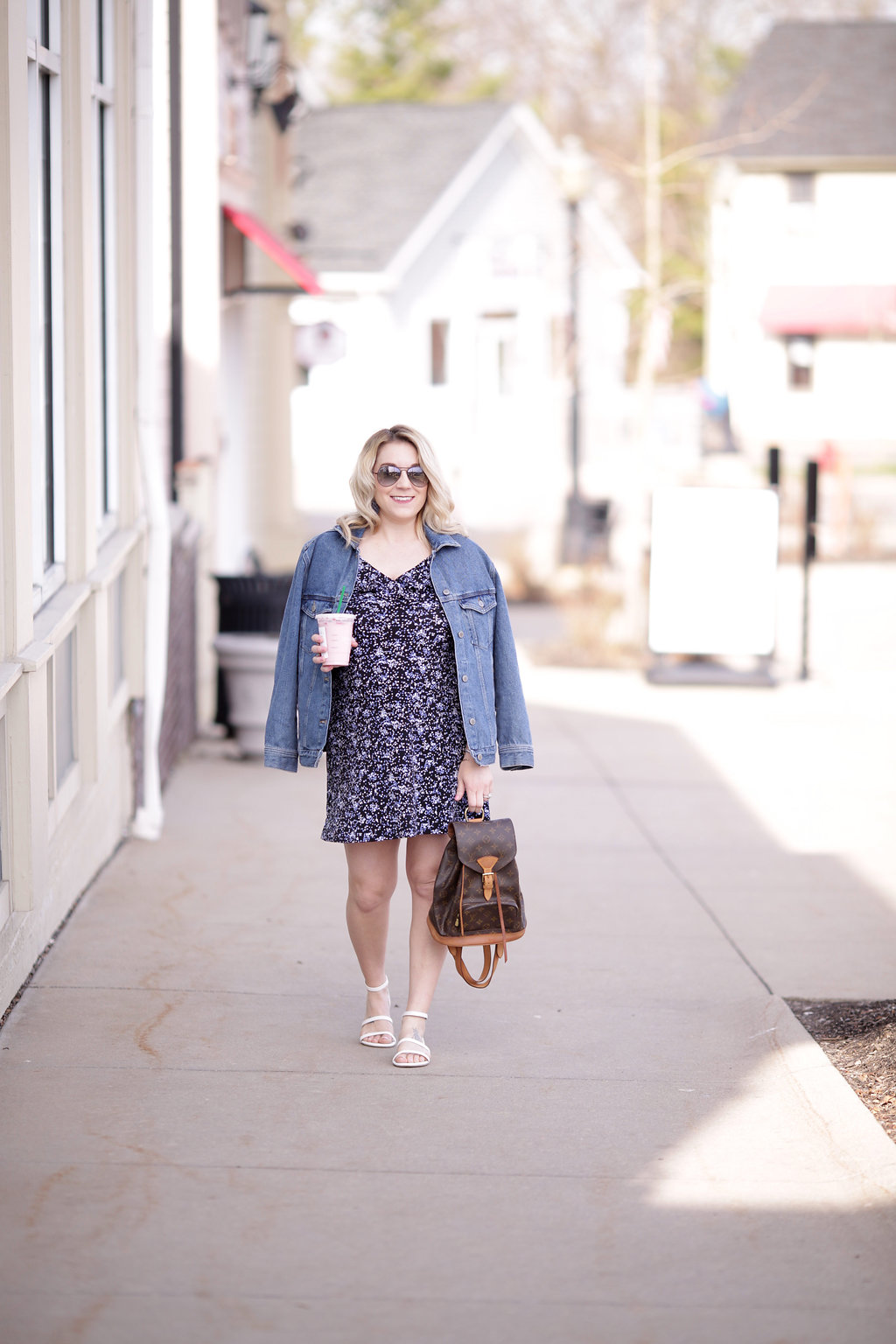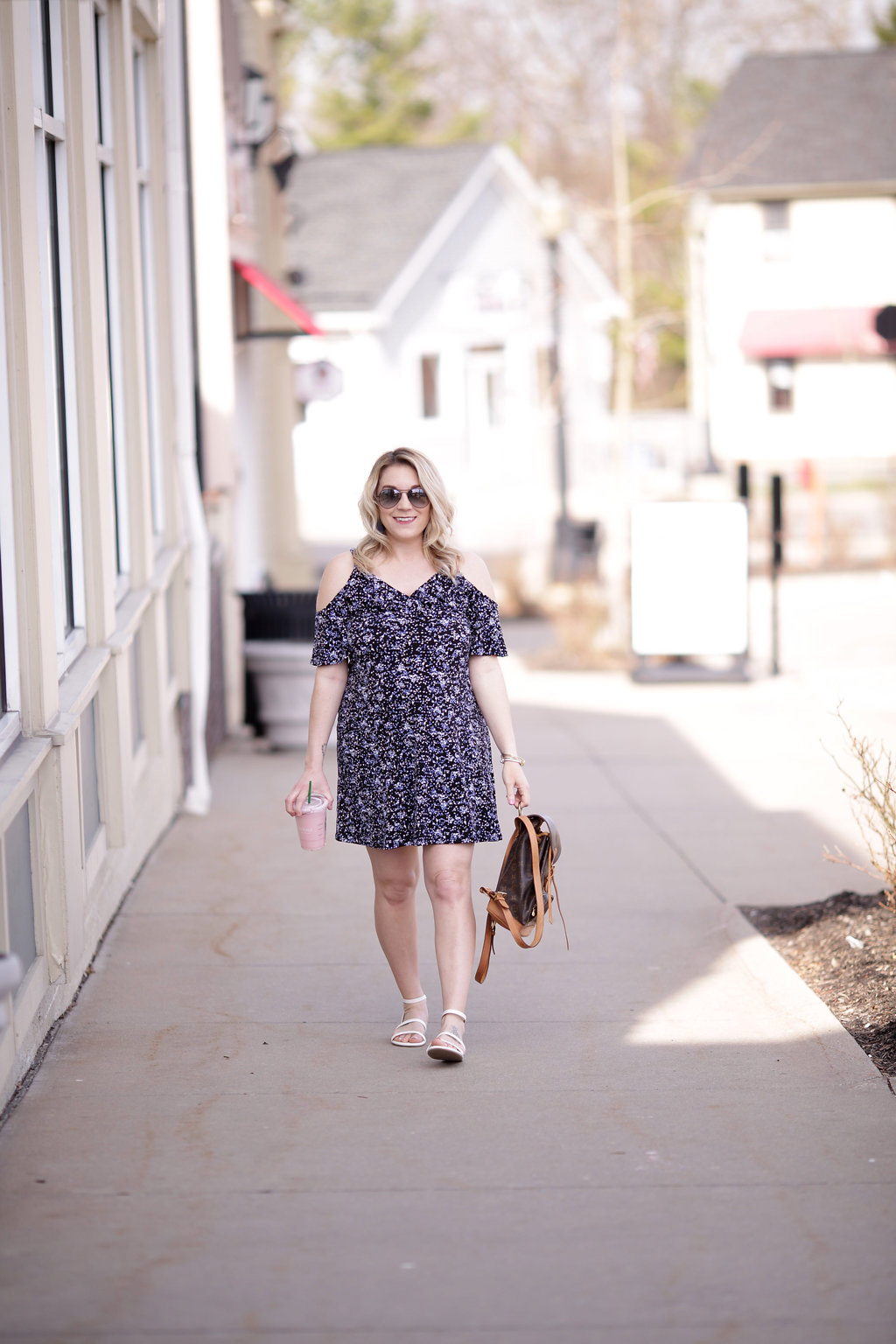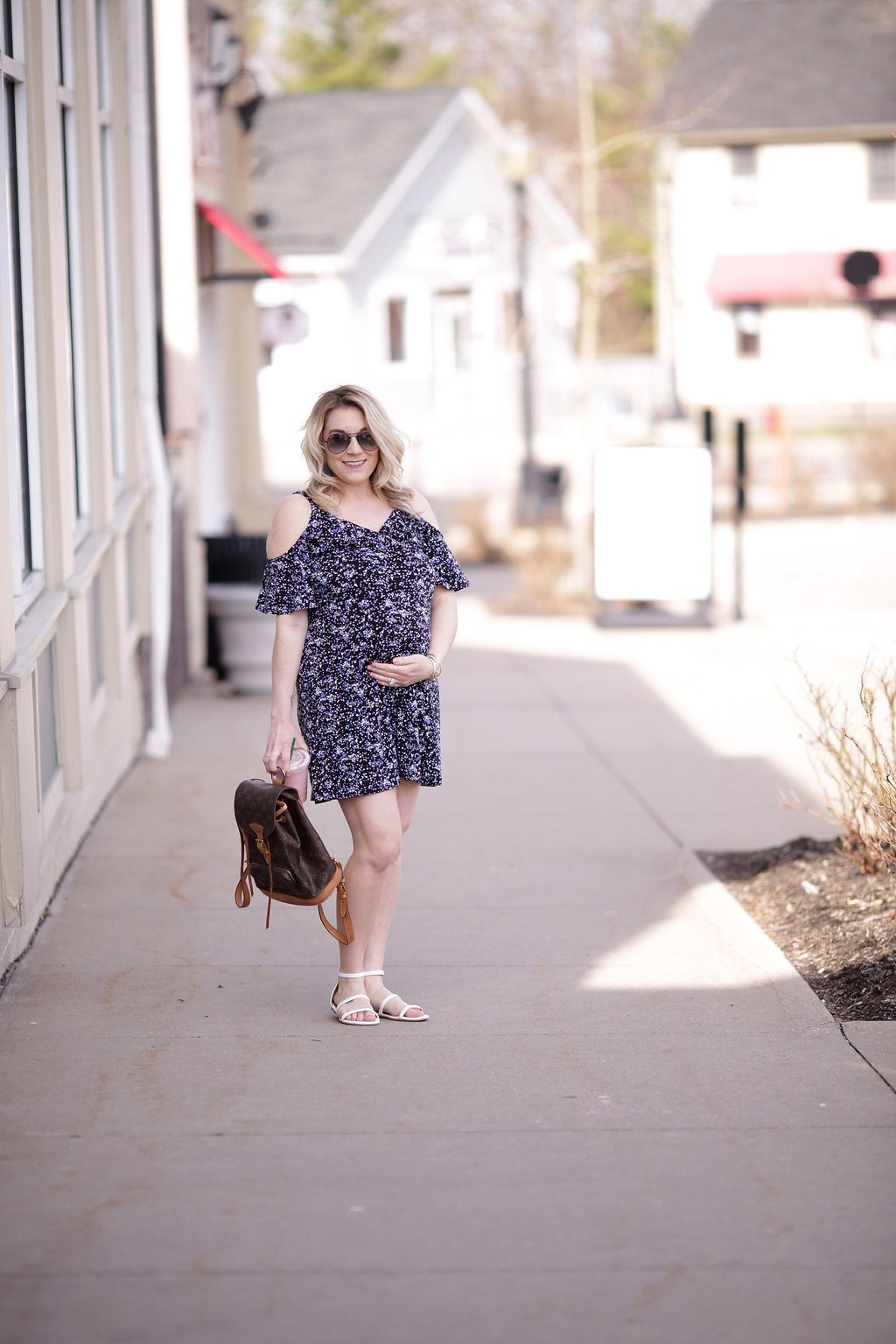 I fell in love with this dress for it's pattern, but then even more in love when I actually put it on. It's SO comfortable and one of the most flattering dresses I own. It's also compatible with nursing so you can use it after pregnancy as well. It's sold out but I also love this one, this one, and this one!
I fell in love with the lace on this dress and it's pink so obvi I loved the color. It's super feminine and dainty and I just think it's such a great dress for any summer occasion. I will say, this one hugged my body differently than the floral dress so make sure you try different pieces on to get a feel on what you feel most comfortable in. I definitely felt "more pregnant" looking in this one! But I mean, I'm pregnant so I guess that's to be expected!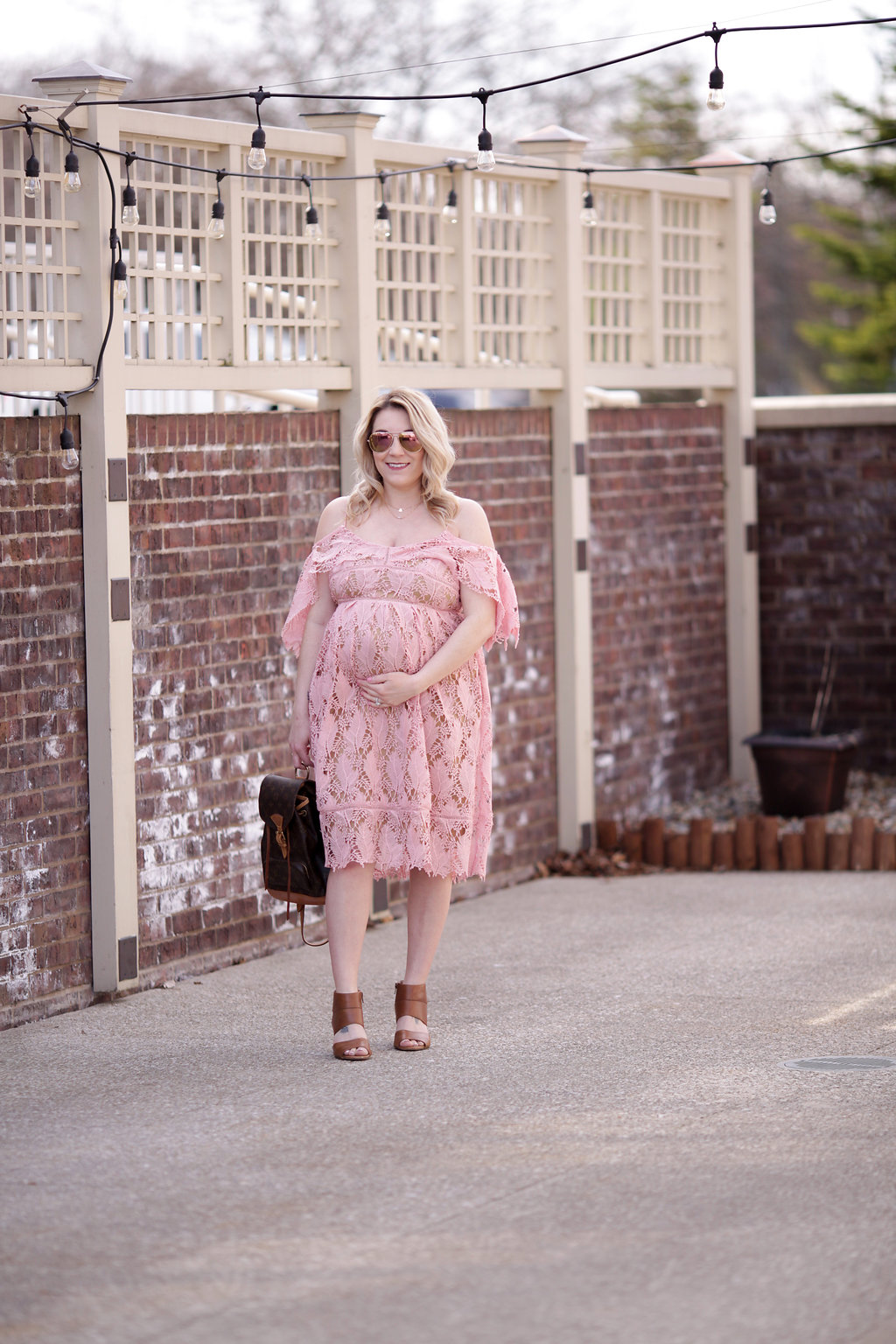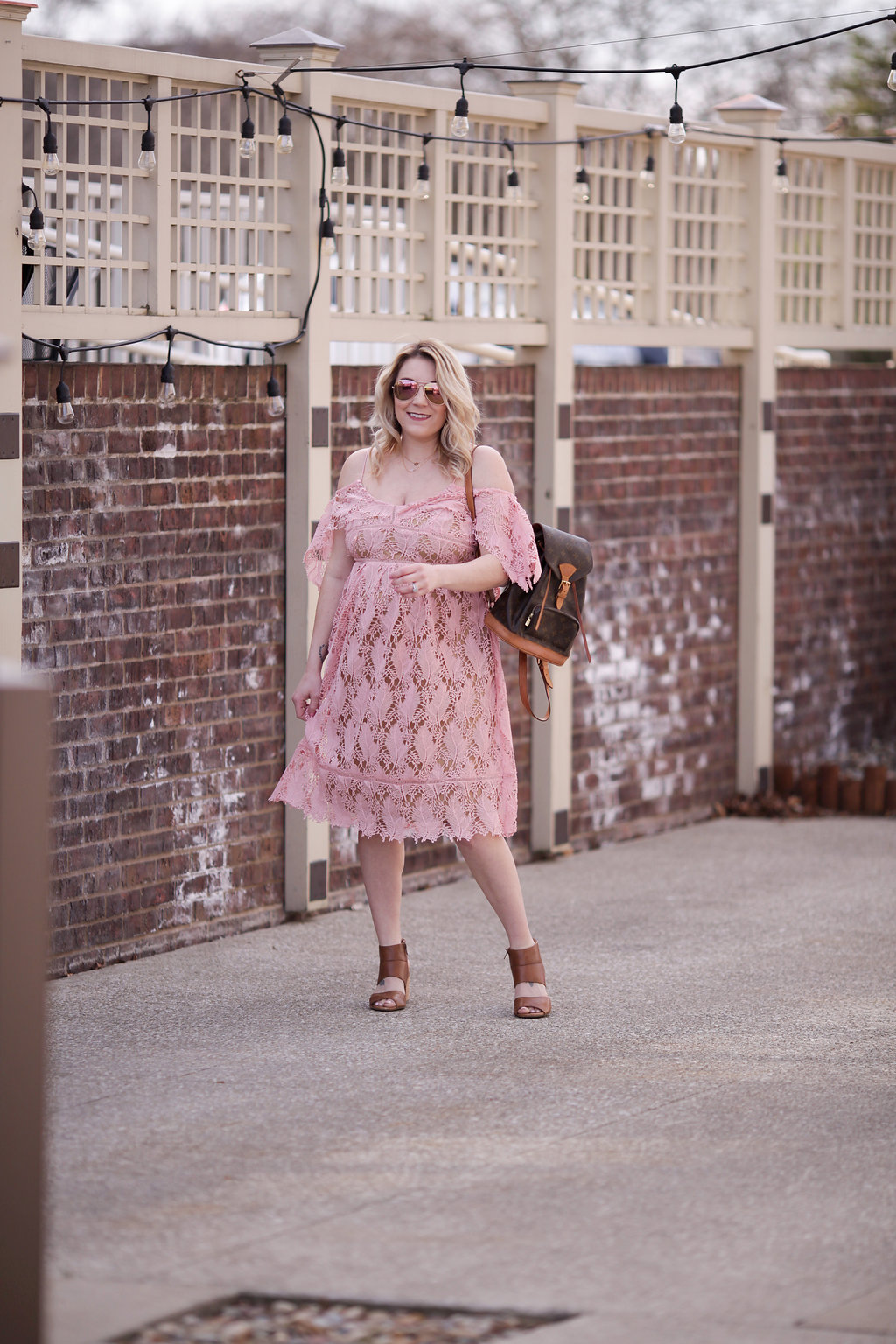 Feeling comfortable and confident when pregnant are super important. And luckily, stylish maternity dresses make it super easy to do both in the summer! For more fabulous dresses and other pieces, visit Macy's! xo
Photos by State of the Heart Photography