Mommy and Me Style: Cold-shoulder
I cannot even handle this little lady and her faces. She was full of sass the day we took these pictures (okay everyday, who am I kidding?) and she was cracking me up.
She must have missed me this past weekend because she woke me up at 6 a.m. this morning by shaking me and saying " I missed you Mommy!" Seriously, heart melted.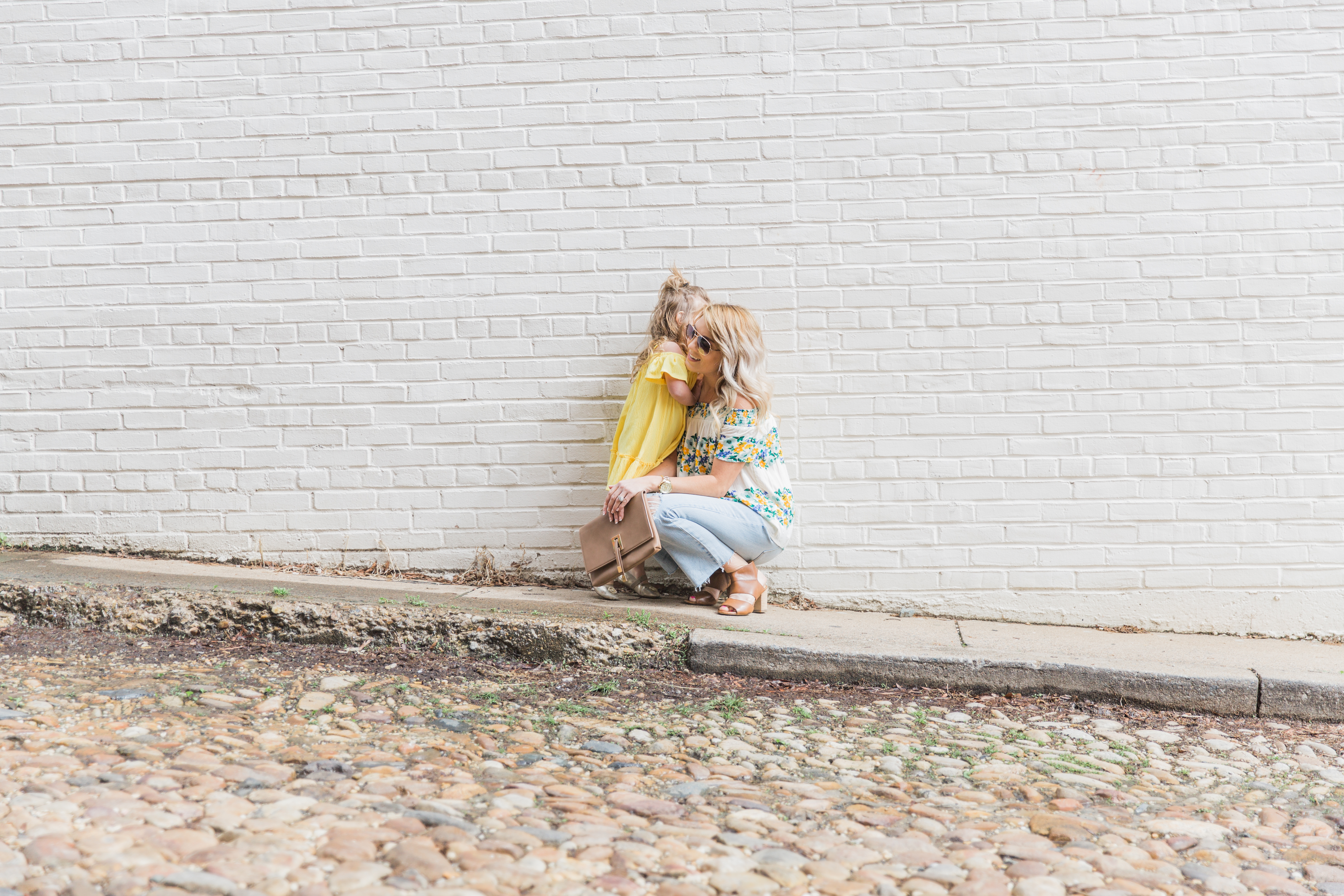 I was only gone for a few days and I feel like she's more grown up; more mature, more opinionated, and more independent. Not to mention talking like a little human, not a baby. Wahhhh. I did a lot of soul searching while on my own all weekend (I'll share more on that this week). With Mother's Day around the corner, it just gave me all the feels to be back with my babies. Even if they did stress me out before noon…#momlife.
So these outfits: One of my favorite trends is (and has been for awhile) the cold-shoulder trend. I've been dying to get my hands on something for Miss P too. So when I saw this dress I knew she needed it. It was cold-shoulder without being off-the-shoulder so it was appropriate and cute 🙂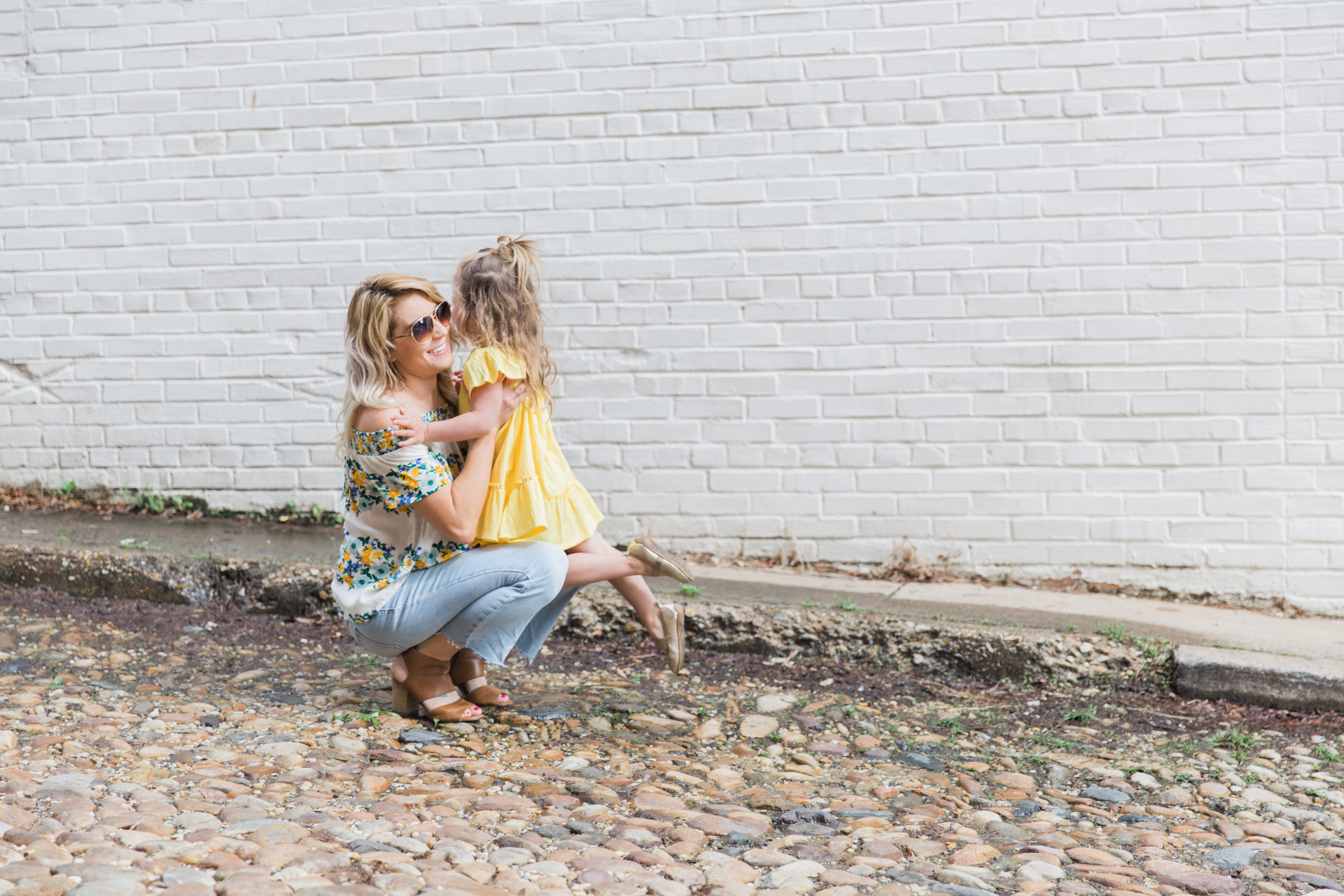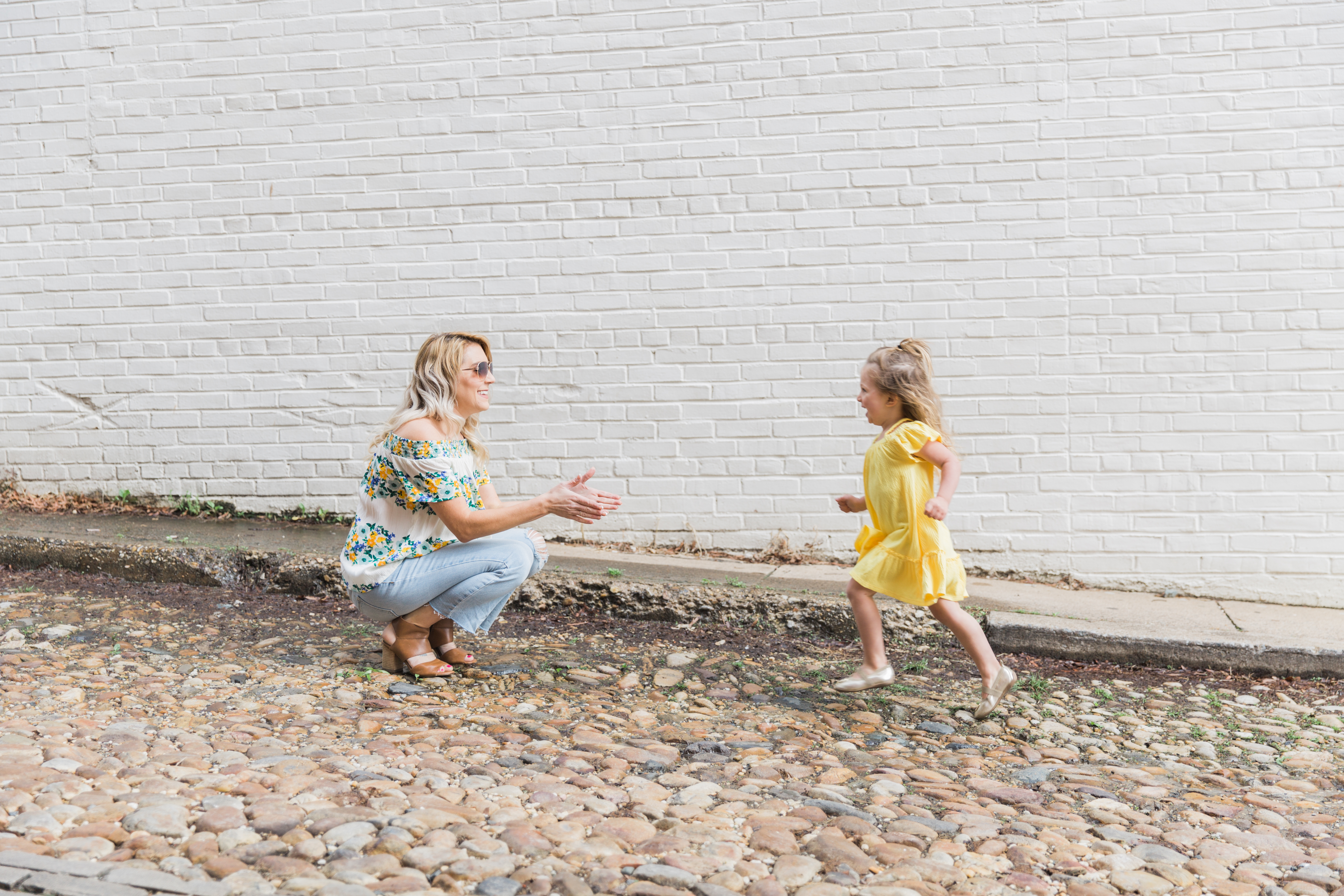 I picked her dress first and then looked for something to coordinate. I have a few identical matching outfits but most of the time I like to find similar pieces that compliment each other. And I love how her dress made the yellow in my shirt pop. But let's be serious, she's clearly the main attraction here.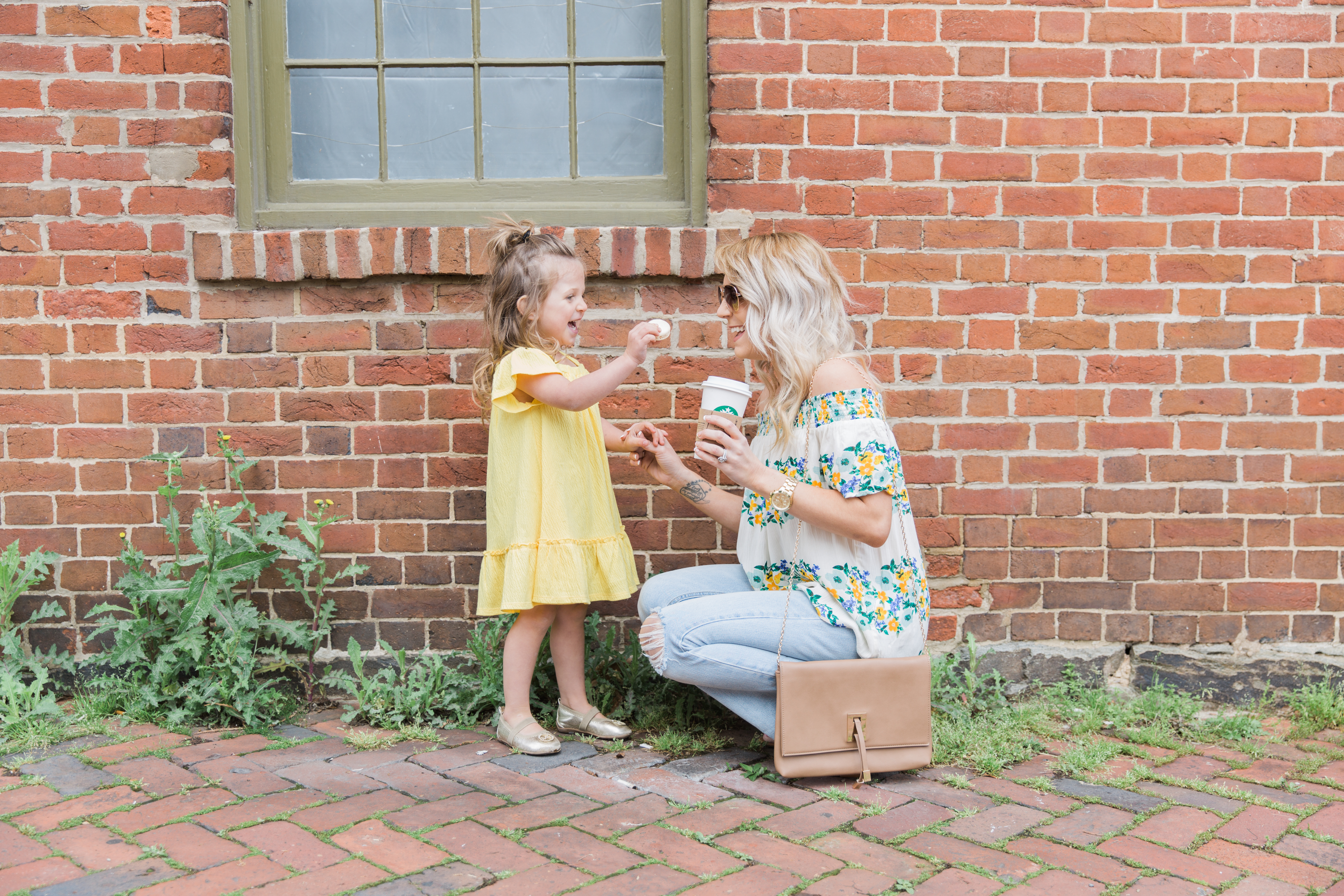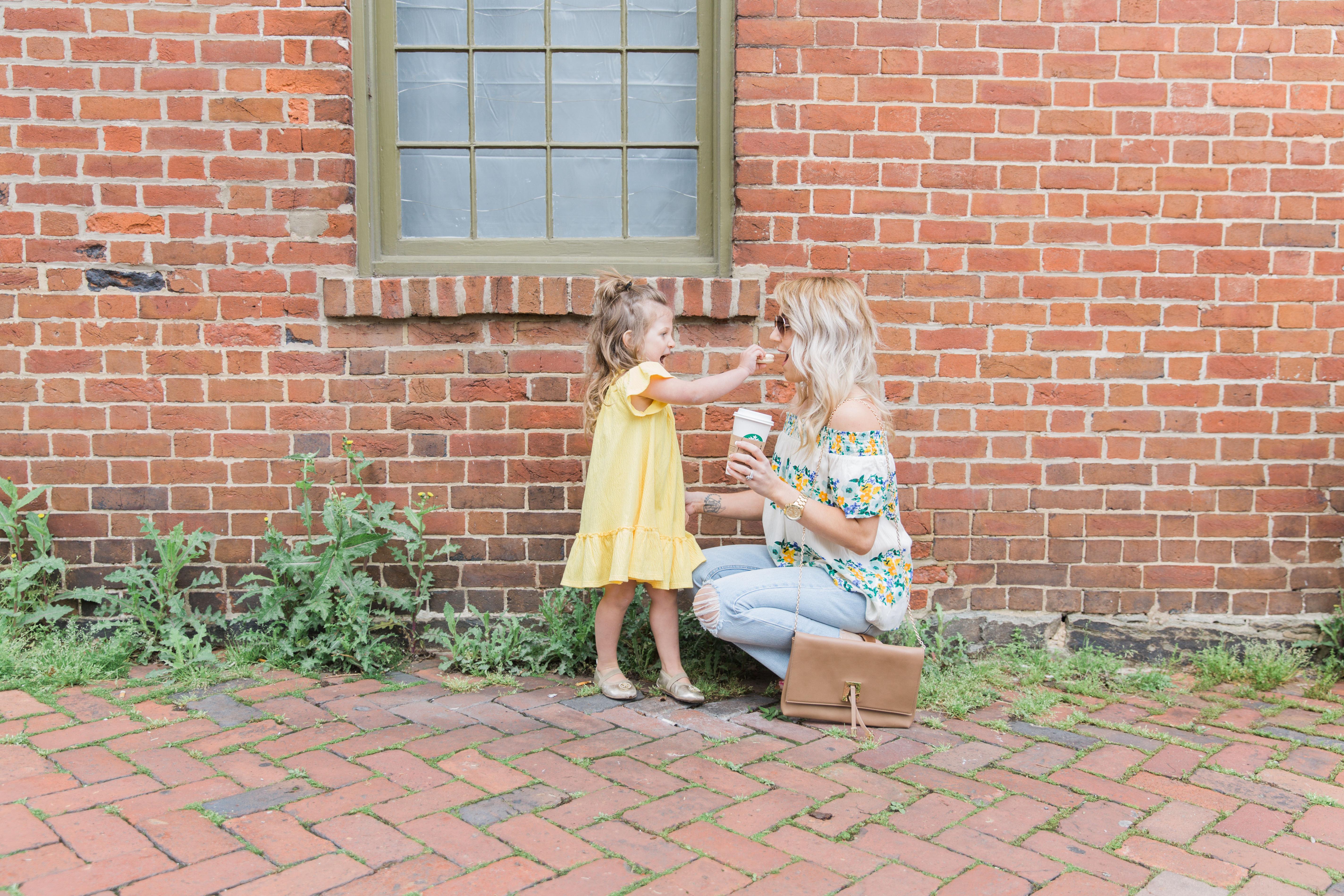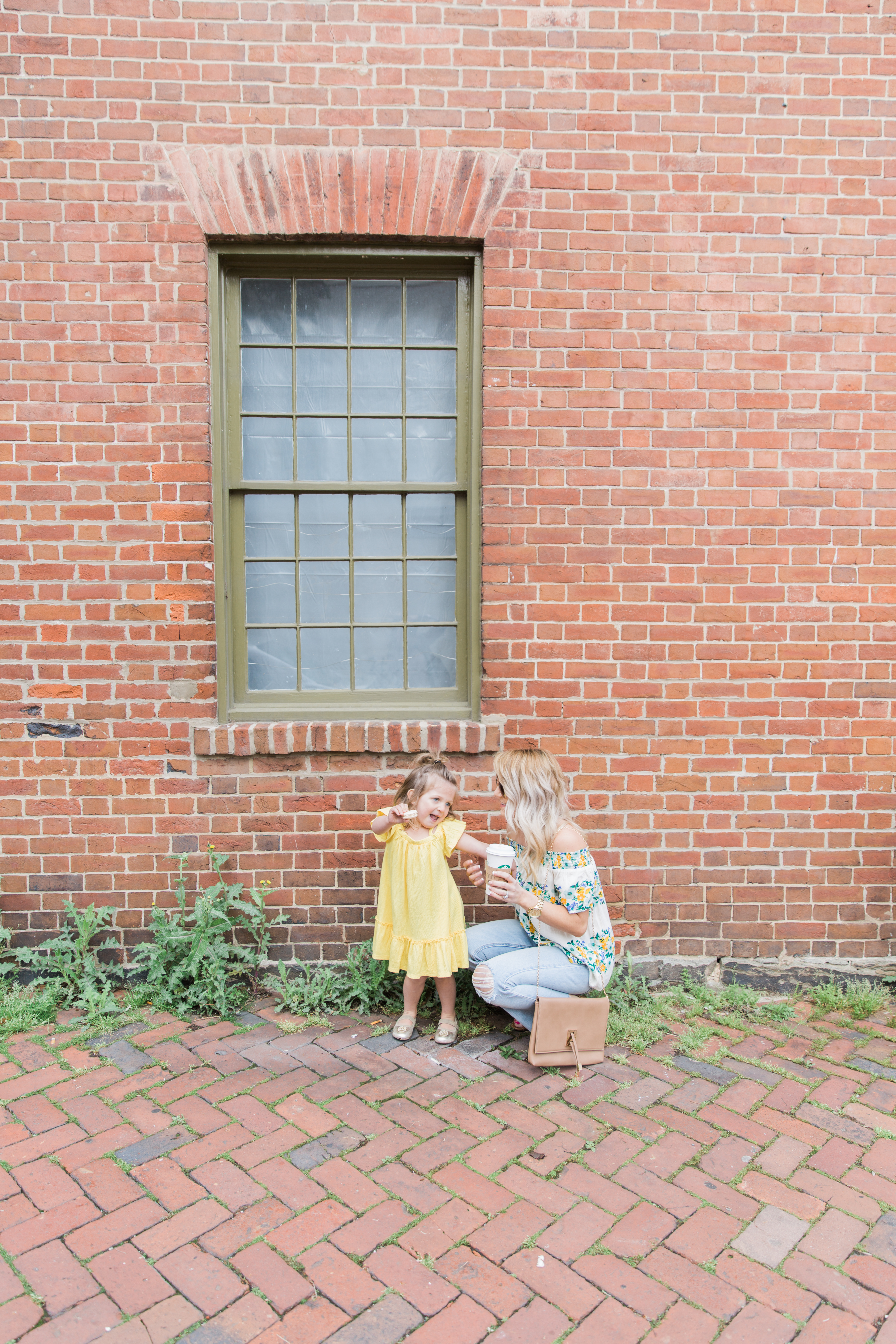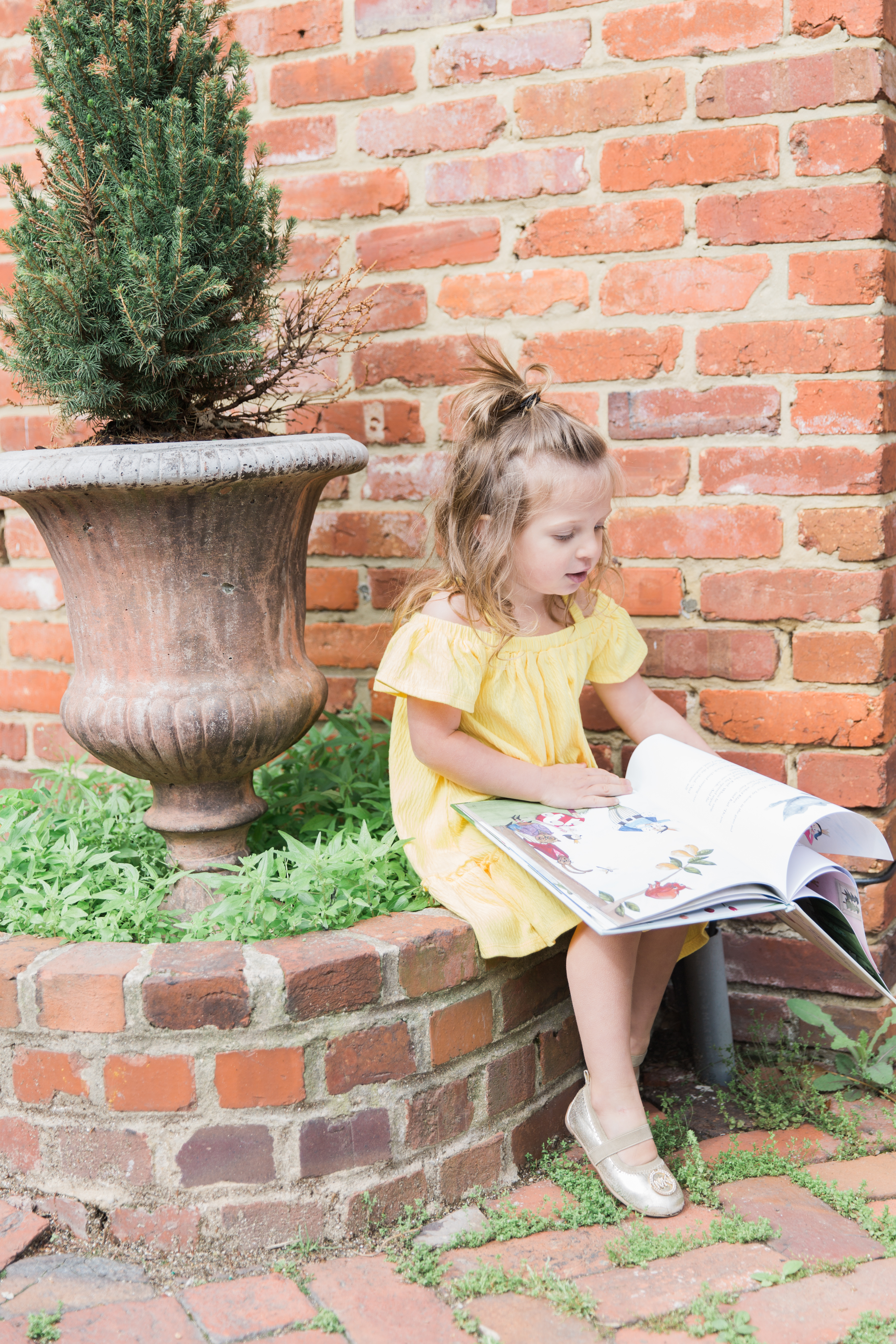 Being a mom is a whirlwind I tell ya. Some days are harder than others and somedays I just plain want to throw int he towel. But it's also the best thing in the world to have a little person love you unconditionally. True love in it's finest form.
I've linked some other mommy and me cold-shoulder and off-the-shoulder looks from Old Navy below. So many of their pieces are basic and can be coordinated so I love to mix and match! Happy shopping!