How to keep your sanity on road trips
I have received compensation for this post from TravelCenters of America. All opinions and work are my own.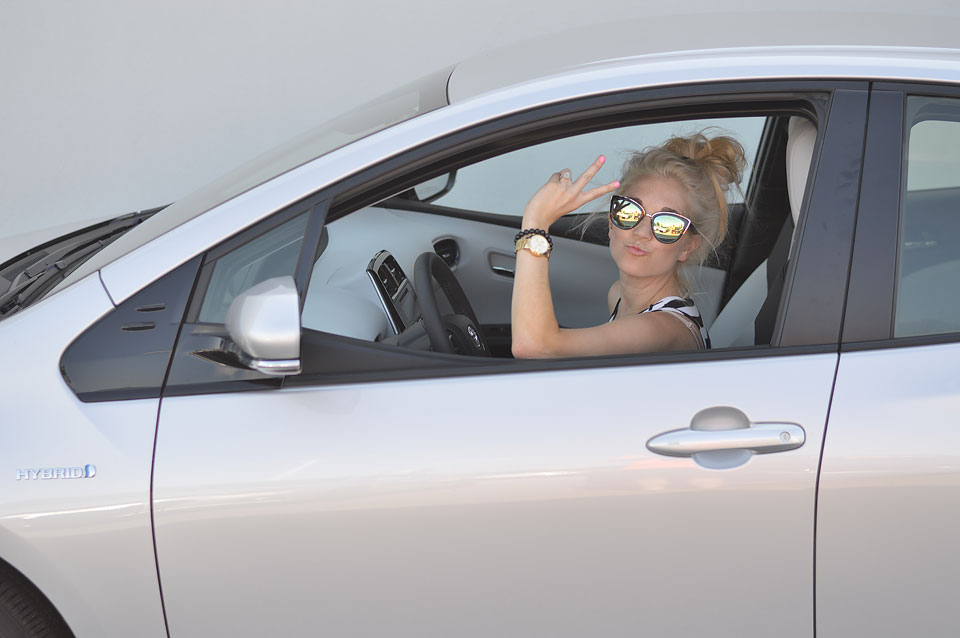 I have a love-hate relationship with road trips. I don't like driving, being in the car for hours on end can be boring and I sometimes get motion sick. But other times it's exciting to stop at the landmarks along the way, sing along to my favorite songs and spend quality time catching up with whoever I'm driving with. But things have gotten a little more challenging as I've gotten older. Especially now that we have two kids who like to fight, scream, and ask "are we there yet?" about 100 times. But sometimes you just have to suck it up and prepare as best you can, right? So here's how we usually keep our sanity during road trips:
Snacks: I made this snack containers for the kids and I fill them with different things depending on how long our trip is. Fruit, veggies, crackers, chips, and sometimes candy. The kids love the easy access and it keeps everything fresh and helps to avoid bags of food everywhere.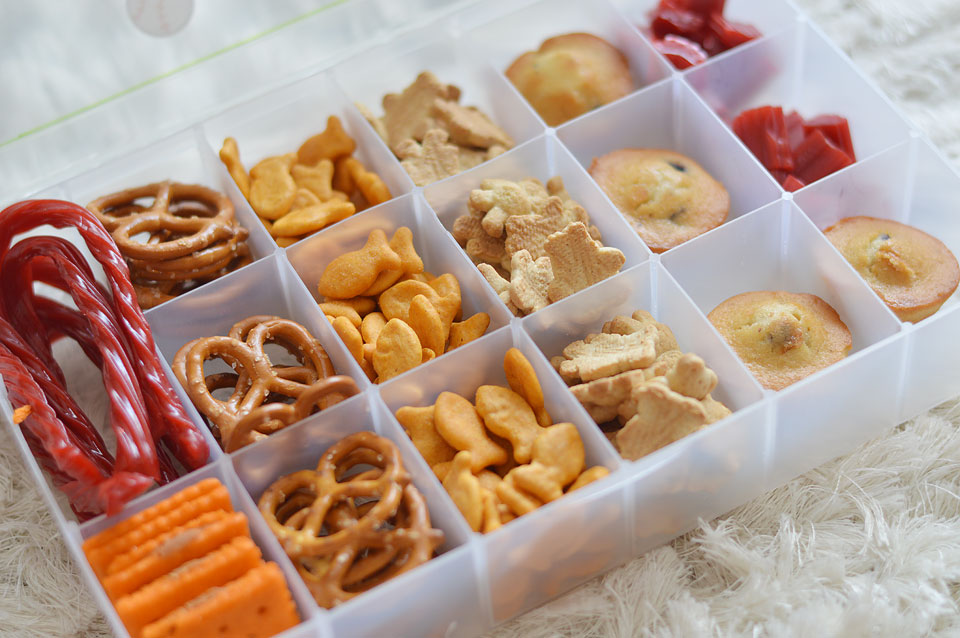 Entertainment: DVD players, iPads, activity books, coloring books, Nintendo DS, whatever. These have been a lifesaver for us on plane rides and road trips. I know people have mixed opinions on these but there are so many educational resources out there and they have really been more positive than negative for us. I also found these activity centers on Amazon that allow you to change the pages out and use dry erase markers. My son loves to do mazes, color by number, and much more.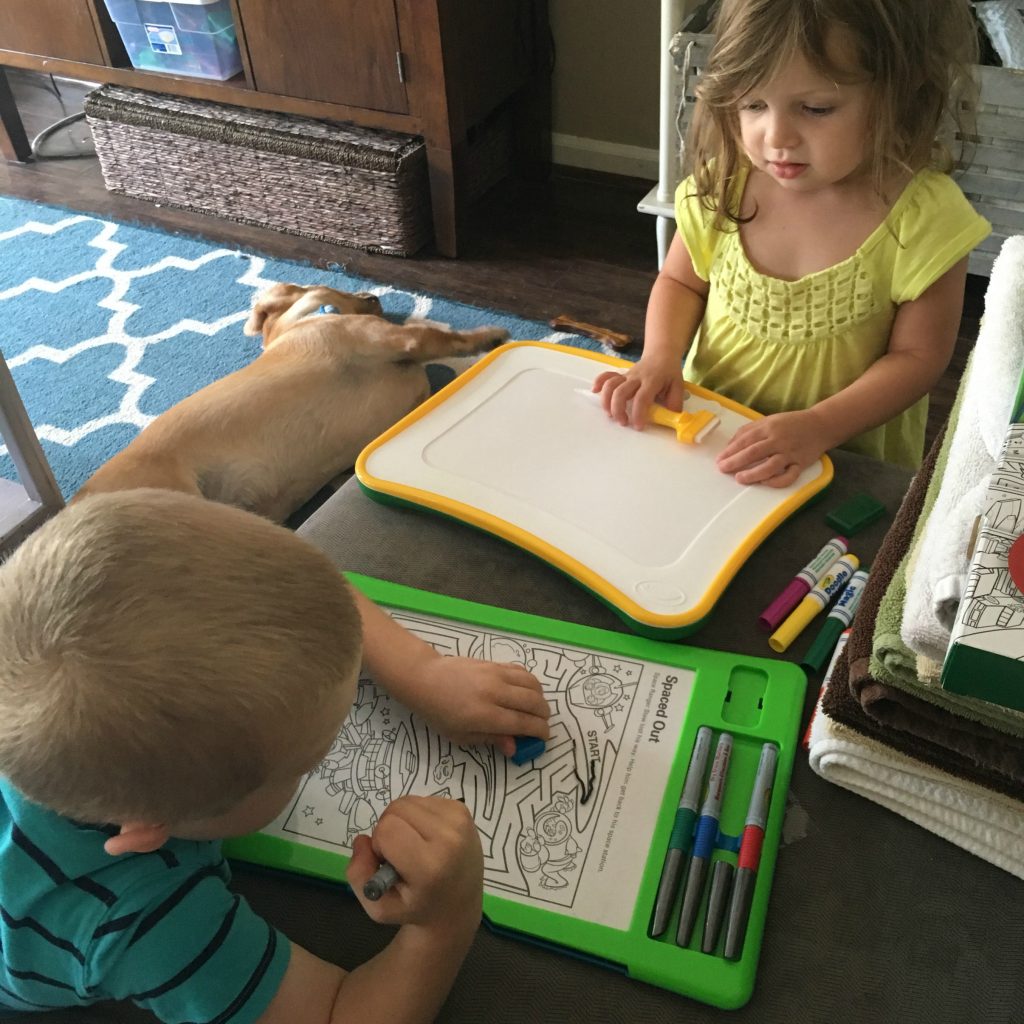 Games: Bringing actual games in the car can get a little messy and difficult so here are some of our favorites:
-I Spy
-Trying to spot all 50 states on license plates
– The name game; say a celebrity, athlete, superstar, etc name and the next person has to think of another one with the first letter of the last name named. For example, if I said Britney Spears, the next person would have to say Sally Fields. The next person could say Farrah Fawcett. And so on! To make it more fun we like to say that you only have until the next bridge to think of a name or you get a strike. Three strikes and you lose!
Sing-a-longs- We're big Frozen fans over here so that soundtrack is one of our favorites on road trips. Find music for the whole family to enjoy and make it fun! Listening to Pandora is always fun because you never know what you're going to get.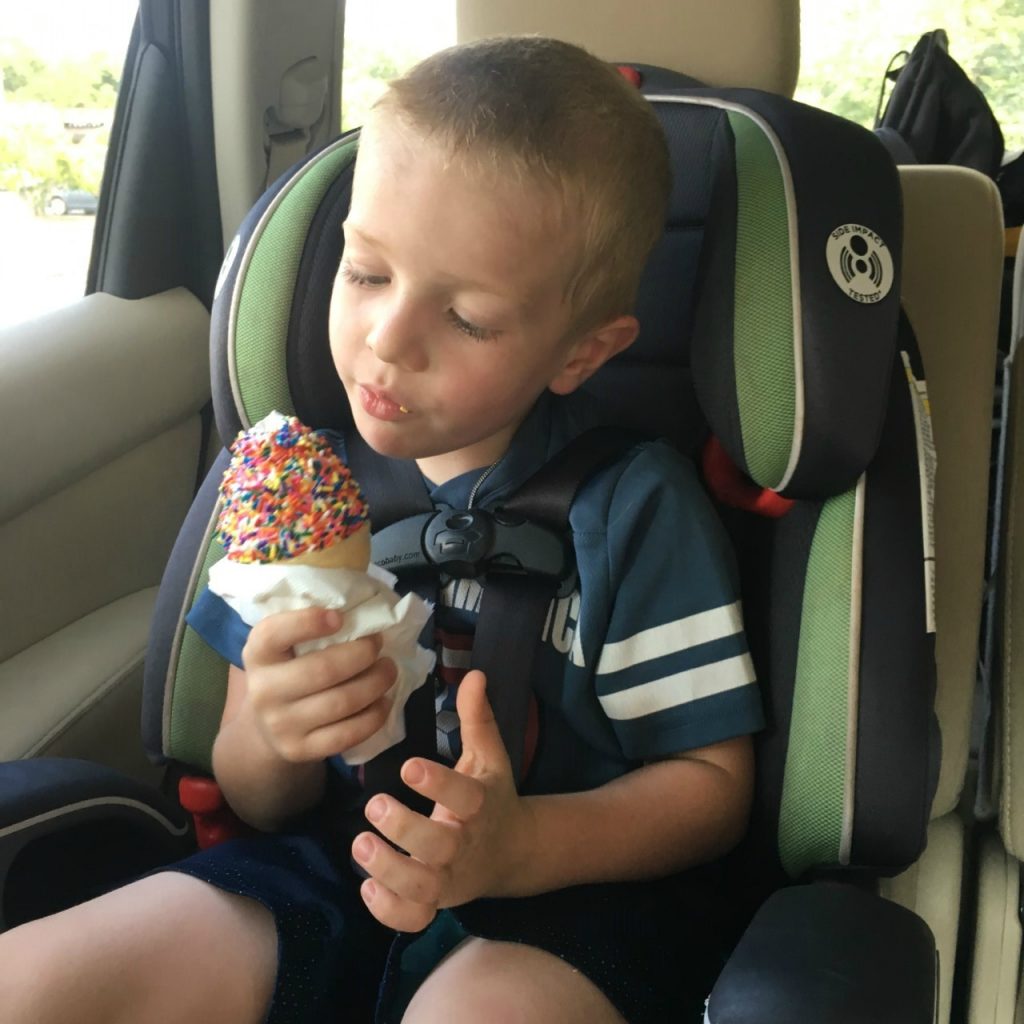 Rest stops: Have you ever stopped at a Travel Centers of America? We love to stop at places like that because they have everything we need. From June 28th to August 5th participating Country Pride and Iron Skillet locations will donate $1.00 from each entrée ordered to National Military Family Association (NMFA). NMFA is a nonprofit that works to strengthen and protect military families so these donations are so important.
Traveling with your family and kids for long periods of time can get a little difficult but if you understand that despite all the plans you make, things can and will go wrong. So be flexible, take your time, and have fun! These are the memories you and your kids will look back on and remember for the rest of your lives.
How do you stay sane during car trips? What advice would you add?