Get long, curly hair in minutes.
How To Get Long Curly Hair in Minutes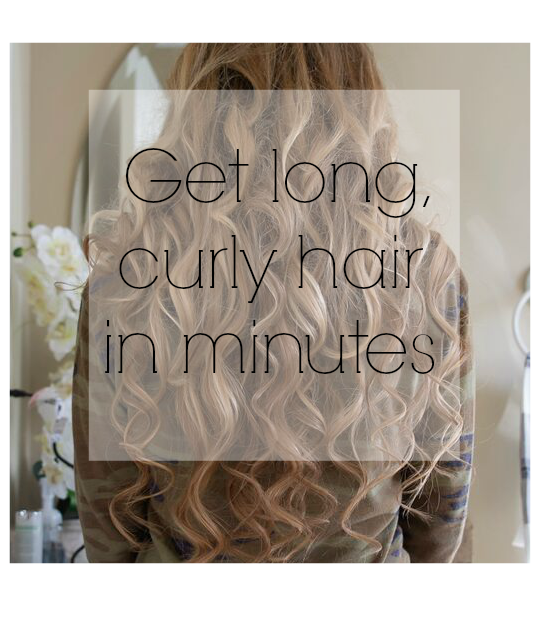 Hello, friends and happy Friday! It's been another long week and I'm so looking forward to this weekend. We're having our standard family pizza night tonight and going to a pumpkin patch with our friends tomorrow. Z was deployed last year when I took the kids and I'm so excited he's here this year to go with us 🙂
Both kids have had a cough this week and I think it's because Georgia can't make up it's mind. My neighbor told me today that only in Georgia do you get all 4 seasons in one day. And I would have to say he's pretty spot on. It was 88 degrees in my car yesterday…excuse me, WHAT?! Give me the 60s!! 70s! Anything but 80s and 90s. And speaking of 90s, has anyone else been watching Splat? We've officially turned our kids into fans of The Rugrats. If that's not a parenting win, I don't know what is.
I also received some new toys this week and I was so excited to try them out! I have naturally curly/wavy hair. Most days I do nothing but shower, put product in it and let it air dry. On the days I do get to straighten my hair, I'm always wishing it was a little longer. I've been taking Hair, Skin, and Nail gummies like it's my job, but we all know that it takes a long time for your hair to grow. Too much time that I don't have.
And that my friends is why they make hair extensions! The super sweet people at Pro Extensions sent me these 24 inch Remy Clip In Hair Extensions and I'm obsessed. They were so helpful with color matching and sent me an almost perfect match! Here's a before and after… You can get long curly hair in minutes.
I probably could have used a flat iron to wear them straight if I wanted to, but I always like to curl my extensions when I wear them. And since these are 100% human hair, you can use heat tools on them. NuMe sent me this amazing wand and I'm embarrassed to admit it's my first one! I was so old school about my curling iron and had no idea how to use a wand. Turns out it's a lot easier than I thought and I'm obsessed with how my curls came out.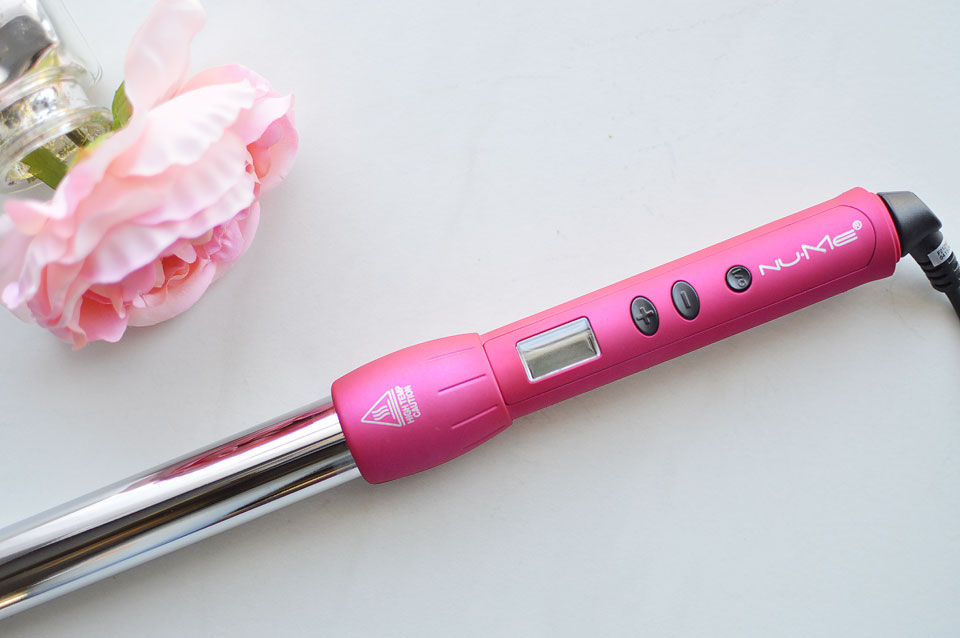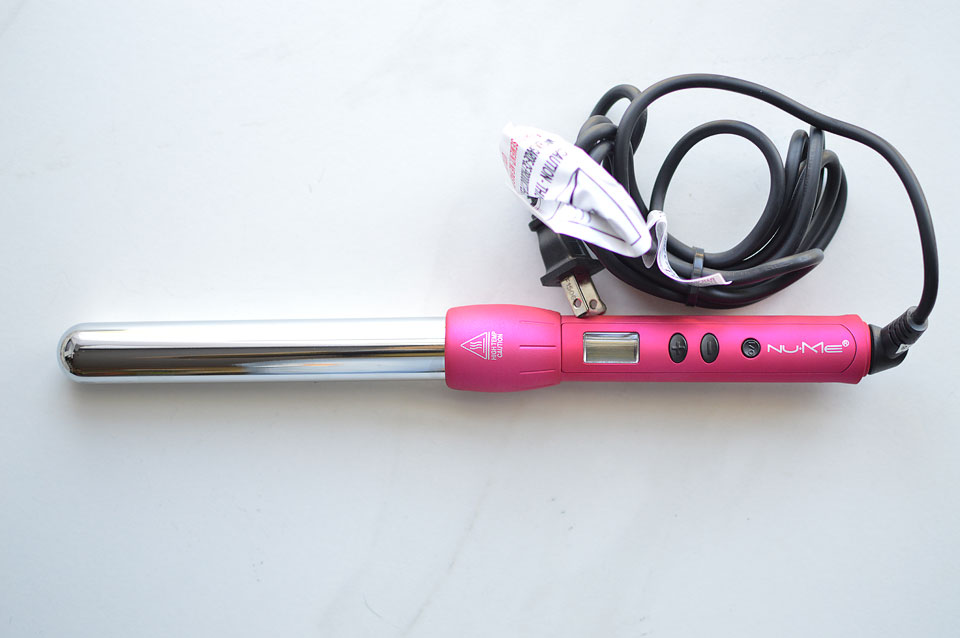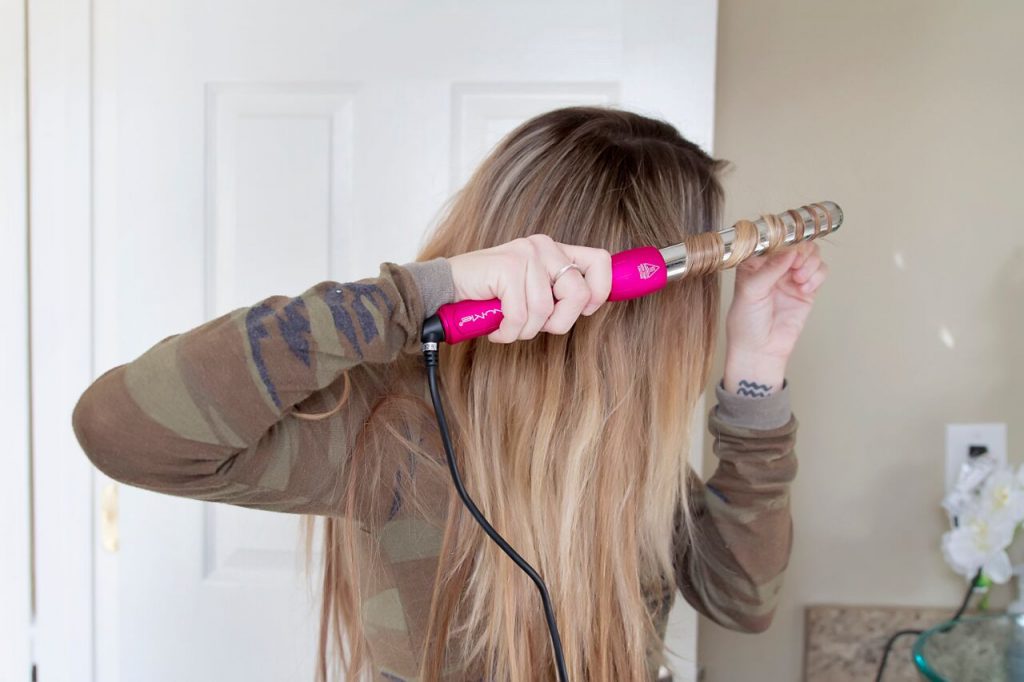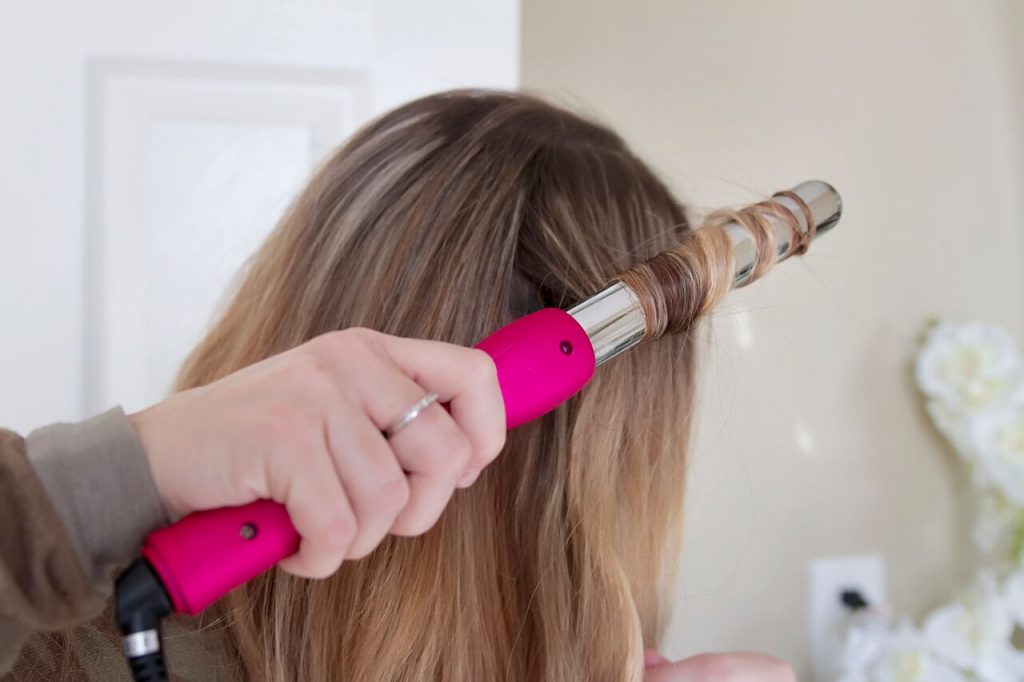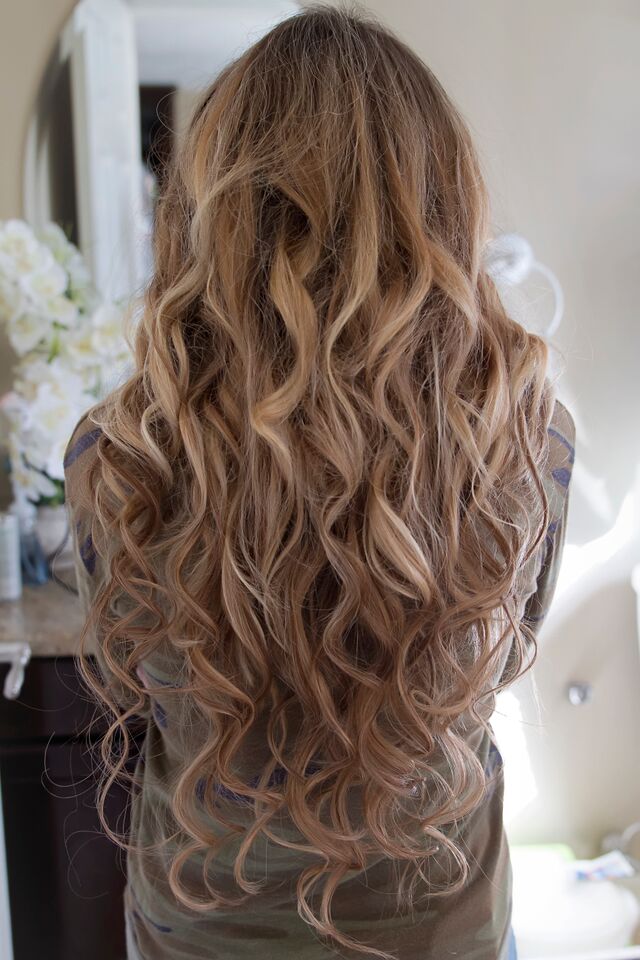 And there you have it! Long, curly hair in minutes! I wish I could take credit for doing this good of a job but thankfully Whitney came to my rescue. Now if only she would come over every morning and do this, life would just be grand. But this NuMe wand heats up to 450 degrees and comes with a glove to avoid burning your hand. I didn't even realize it until Whitney said something but it doesn't have a protective cap like a regular curling iron, so she recommended I use the glove until I get used to the wand. What would I do without her?
NuMe has some crazy good deals right now so if you're in the market for a new wand, check these out:
50% off any styling tool plus free shipping: Use promo code HALFPRICE
$111 off any styling set: Use promo code 111STYLINGCARE
60% off any styling tool + free Argan Oil: FLATHAIR60
Wouldn't this make a great holiday gift? I'm considering it for some of the ladies in my life (hope you're not reading Mom!)
Well friends, today is a busy day with a photo shoot and a Skype date with one of my blog mentees! If you're interested in the program, shoot me an email! I'll be posting all about it soon enough 🙂 Oh and if you missed my #hotmessexpress tee on Instagram, go check it out. I swear it was made for me… Have a great weekend! XO