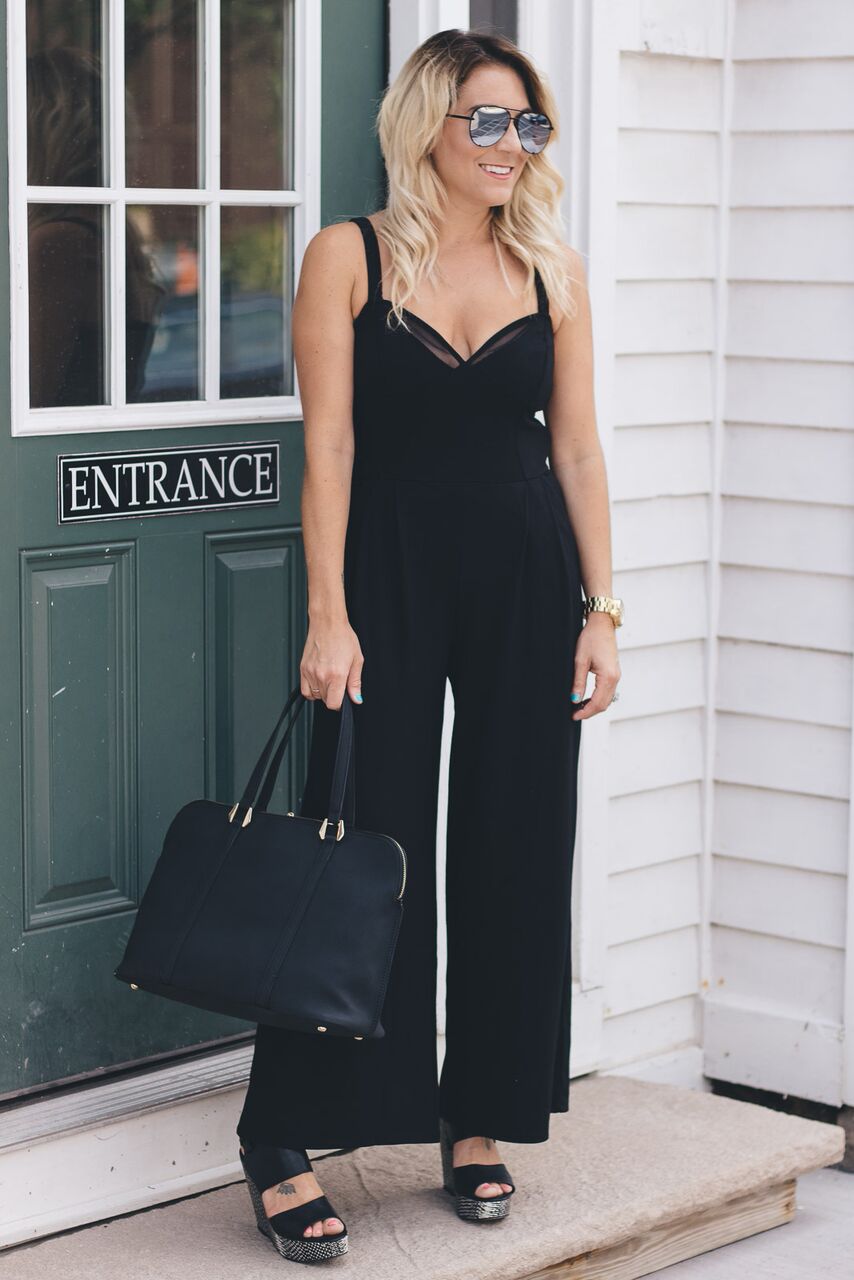 Happy Monday babes! It's officially the last week of summer for our family as my baby starts Kindergarten this week! I can't even believe it. I mean, wasn't he just born yesterday?! We've got a week of meet 'n' greets, first days, and probably a whole lot of schedule adjustments. SO we're going to enjoy a lazy day at the park today and soak it all in.
This weekend was a doozy. Woke up to water in my basement, my cat keeps escaping the house, one of the cats peed on a beanbag, and I'm still working on finding new doctors for everyone. Thank goodness for wine and coffee. We're still waiting to hear Z's official separation date from the Army so we're just taking it one day at a time until then. This too shall pass, right?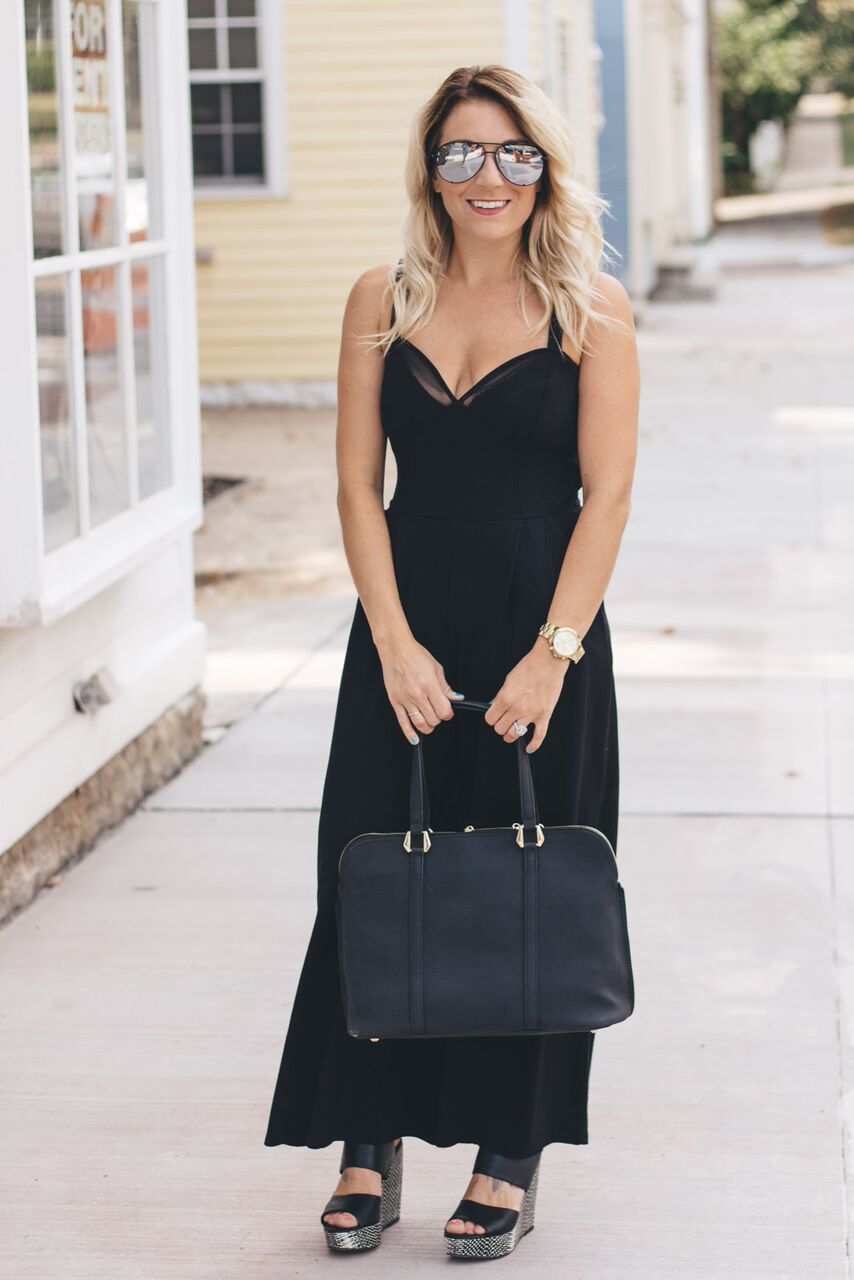 So let's chat about this outfit, shall we? But black is the new black. I don't know what's gotten into me but give me all the neutrals. Blacks, grays, whites… it's become an obsession with not only clothing but with decorating my house. My mom and husband keep telling me I need some pops of color and I say bahumbug to that. I just want the neutrals. All the neutrals, please.
But black has always been one of my favorite colors to wear because 1) it's flattering 2) it's classy and 3) it goes with everything and anything. I also believe in wearing black year round because it's appropriate depending on the piece. You obviously wouldn't wear a black sweater in the summer (unless it's a cold night and it's an OTS sweater with shorts… now I'm getting ideas) but a black sundress or this little black jumpsuit numba… gimmmmeeeee.
I was actually a little hesitant about this piece because it has wide legs and I'm vertically challenged but I have to say, it was fun to step outside my comfort zone. A little sexy for everyday wear so maybe date night or girls night would be a little more appropriate!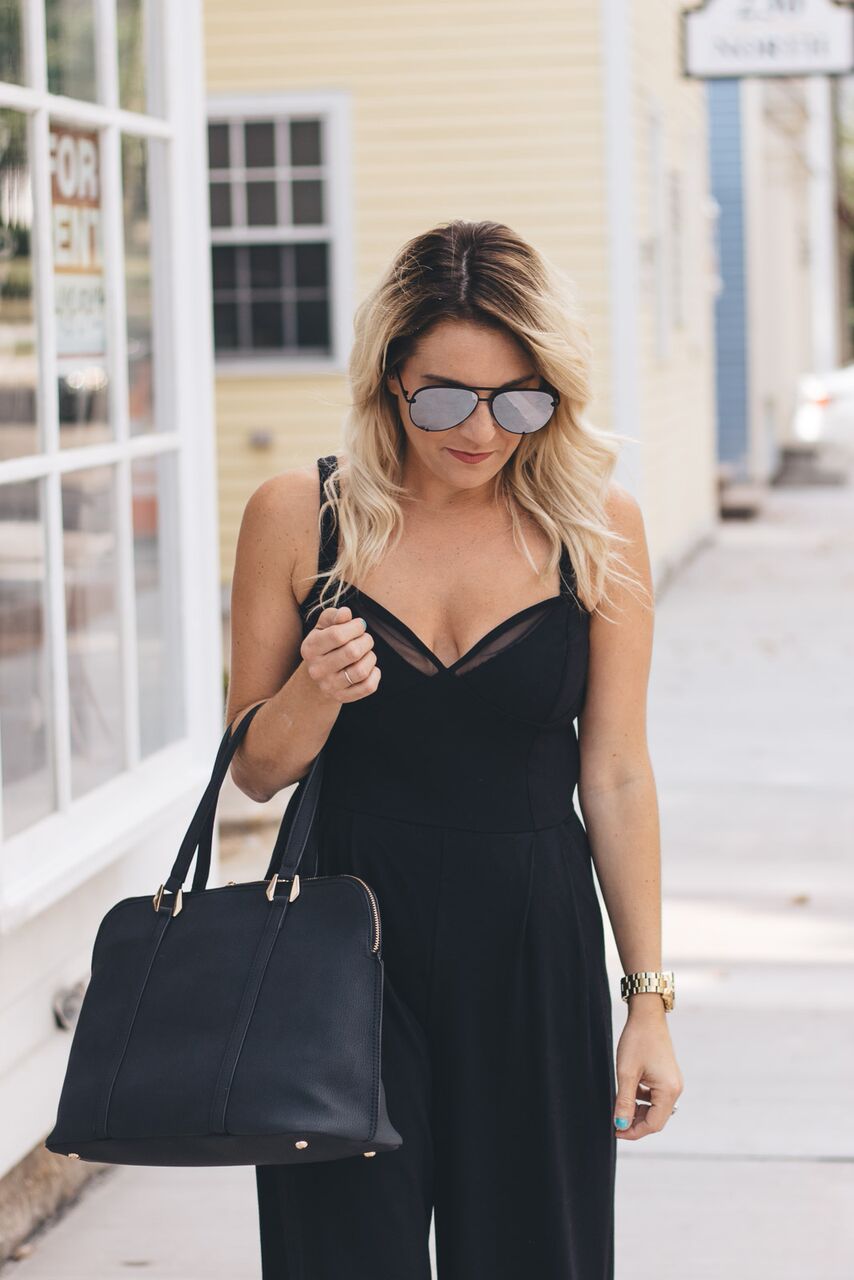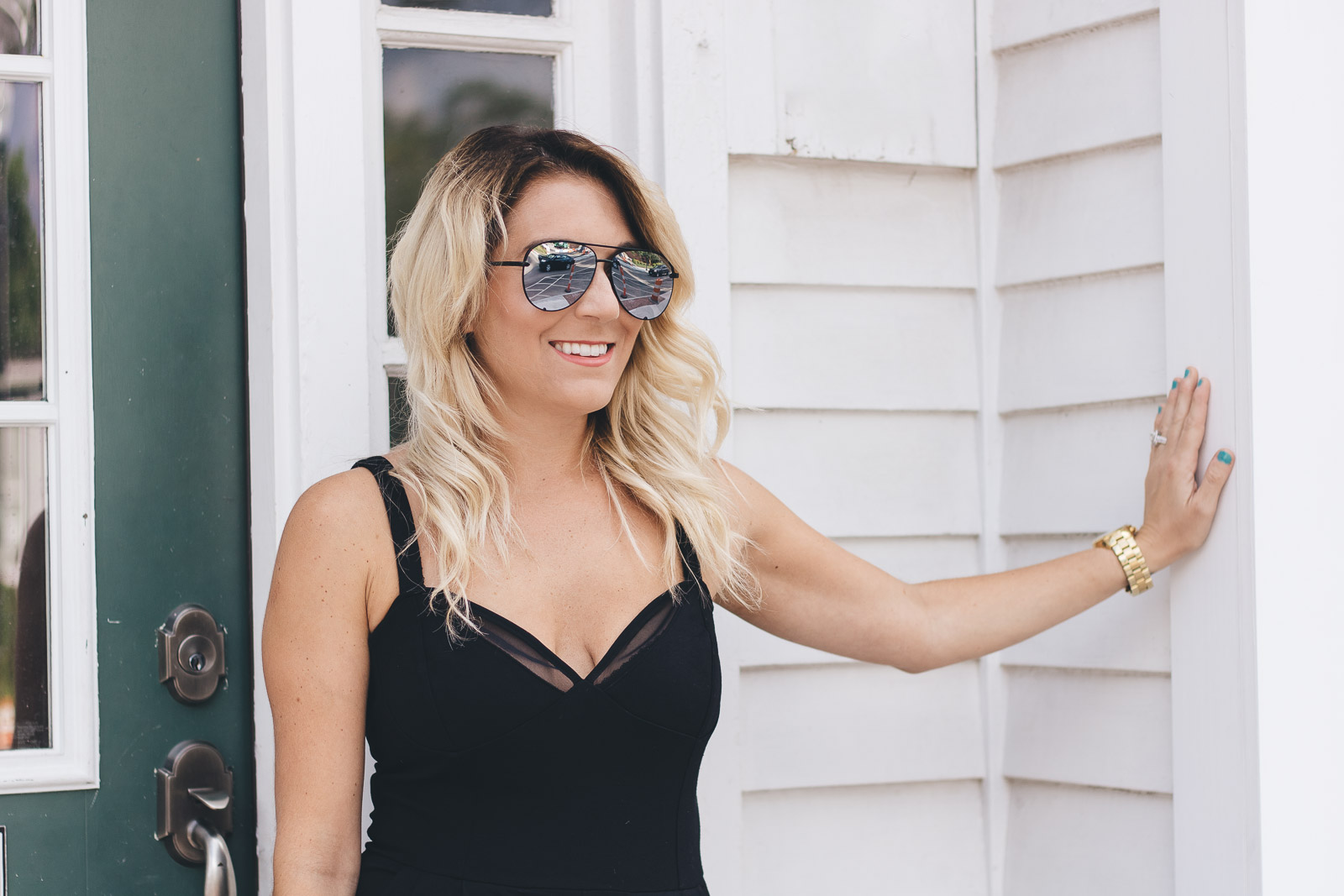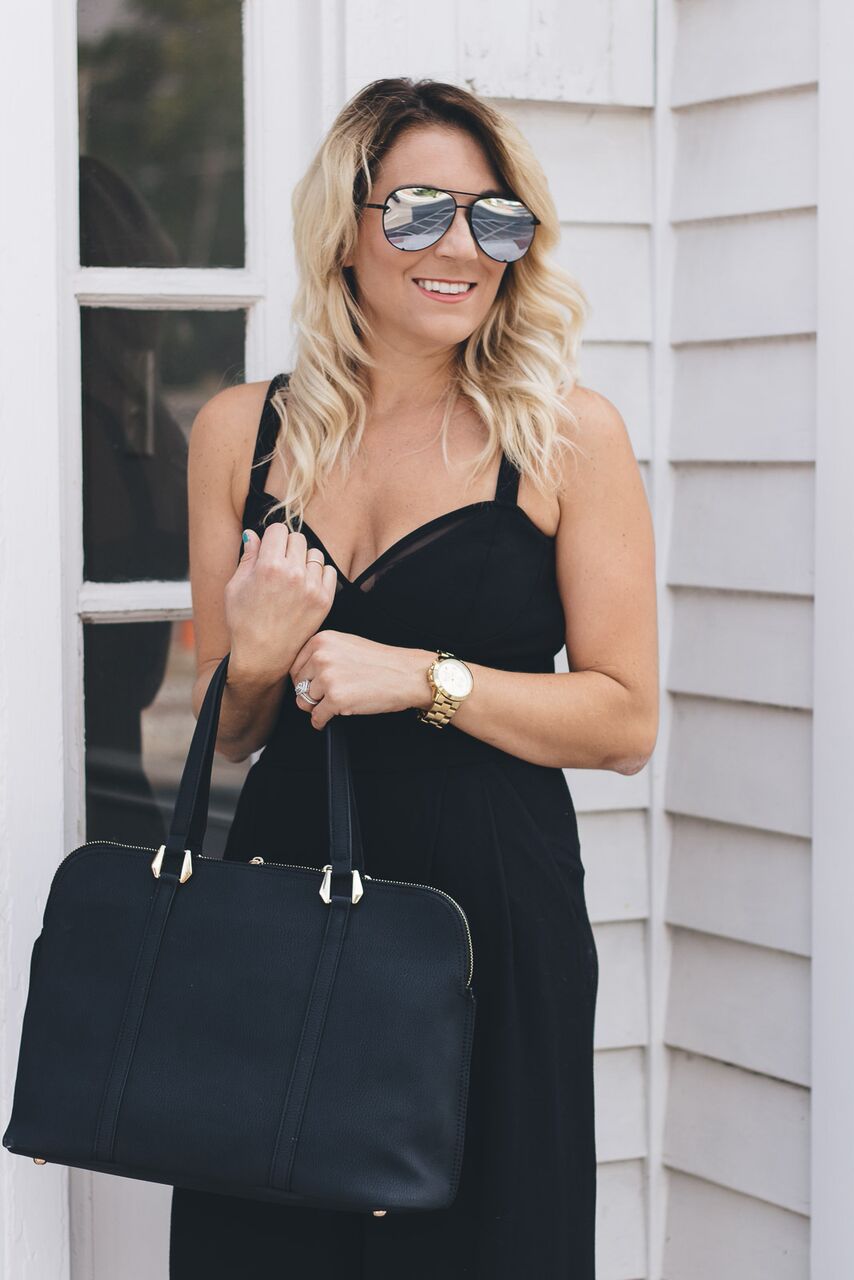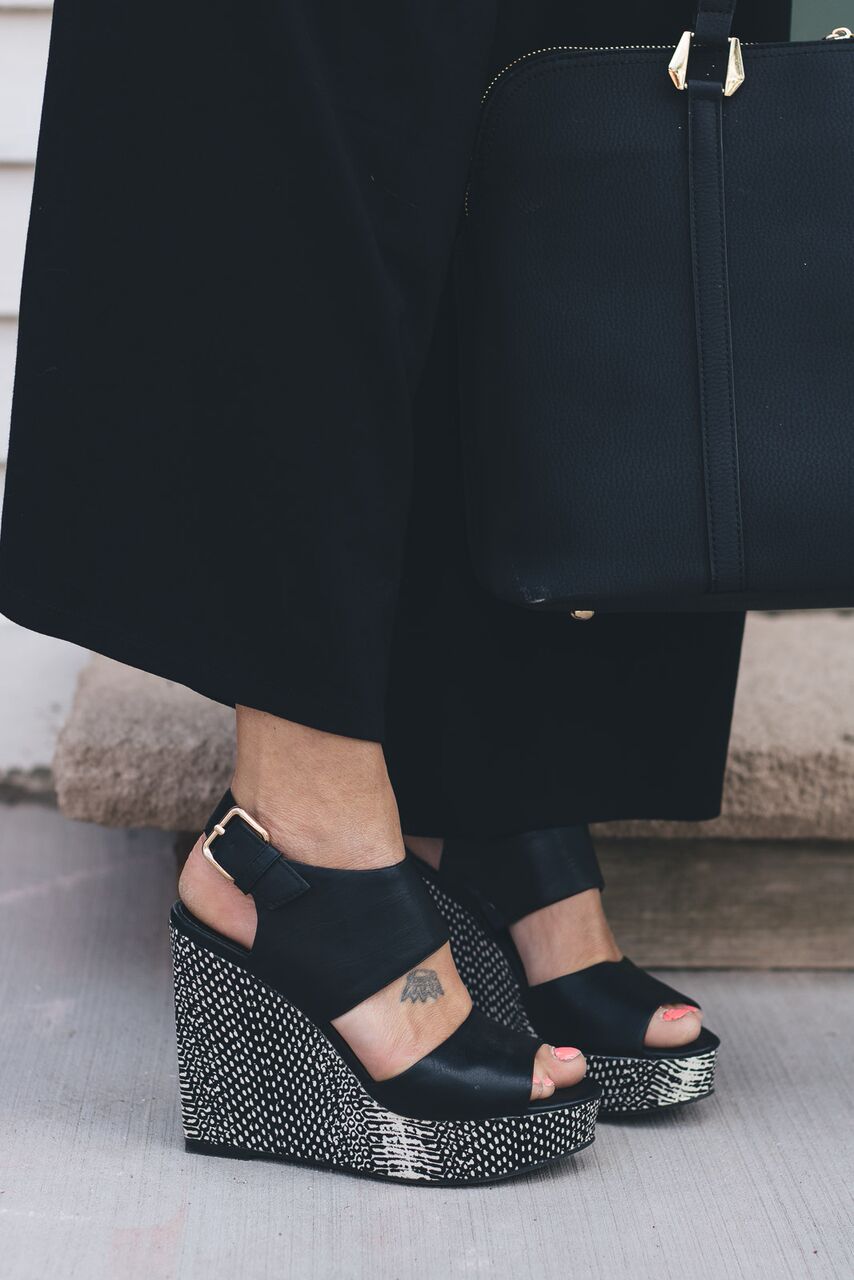 I bought these wedges a few YEARS ago on clearance at Target but since they're black and white, I knew I could wear them whenever. And luckily for me, shoe trends don't change too, too often. Plus wedges are a secret weapon when it comes to the shoe game. Super comfortable but look like they require so much more effort than they do.
I'm all about the functional mom style (more on that coming this week) but sometimes, we need to play up our sexual feminine side as well, right?
AND don't forget to enter this fabulous giveaway below! Who doesn't want free money?! XO
Purse c/o Urban Expressions(25% off with code UE25D95D5)// Jumpsuit// Sunnies sold out but lots of other cute ones! (use code SAM15 for 15% off)
I've teamed up with an amazing group of bloggers
to give YOU a chance to win:
a $550 Nordstrom Gift Card, just in time for some spring shopping!
Simply enter below by completing the rafflecopter.
You'll receive one entry per completion.
This giveaway is open internationally and runs until 8/21.
Winner will be announced here. Good Luck!