Spring Sandals from Marc Fisher + Outfit Inspiration
Today's post on Spring sandals is sponsored by PRIMP Network but all opinions are my own.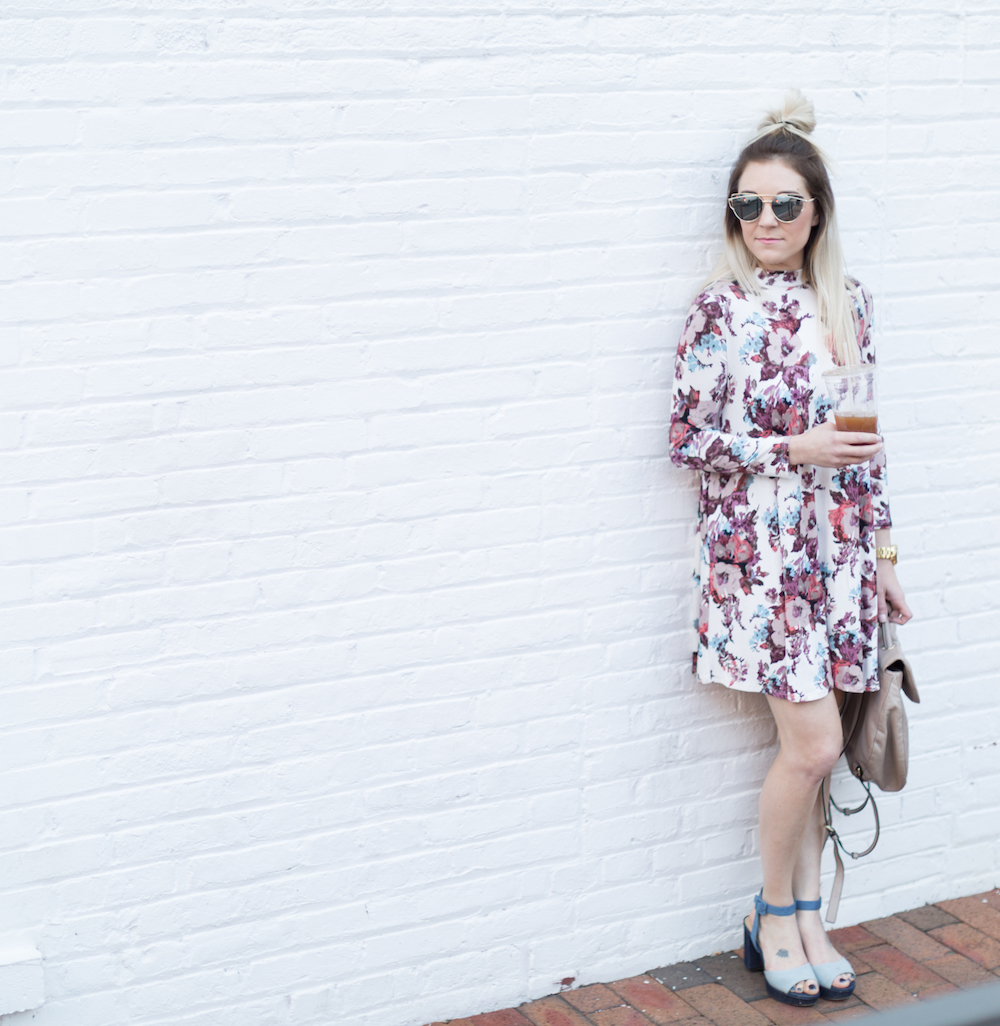 Like most of the country, we had a little spring tease here a few weeks ago. It was SO warm that even some of the plants started blooming. Which is no bueno for D.C. because they actually have a festival around the Cherry Blossoms blooming. Like, people come from all over the country to see them at their peak and it's so hard to predict exactly when that will be. Now I'm going on a tangent but you get my point… it's been WARM.
Which means this girl is getting super excited for spring!  Of course florals are always a huge component of my spring wardrobe. But what else am I loving? Very classic, simple, and minimalist pieces. My style changes every other week, I swear. But I can definitely feel a shift in my style and it's kind of exciting! Right now, these spring sandals from Marc Fisher are one of my favorite pairs of shoes for so many reasons.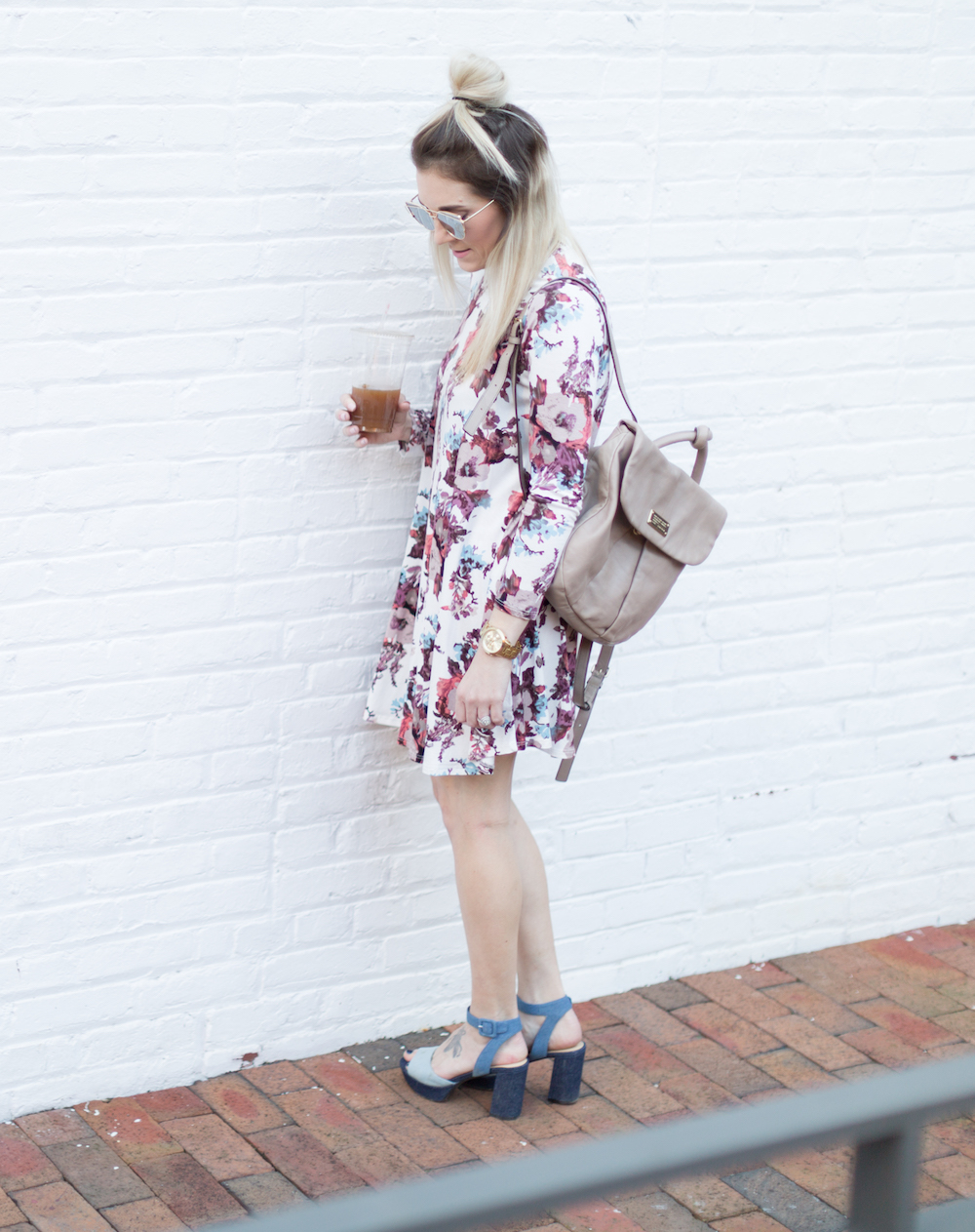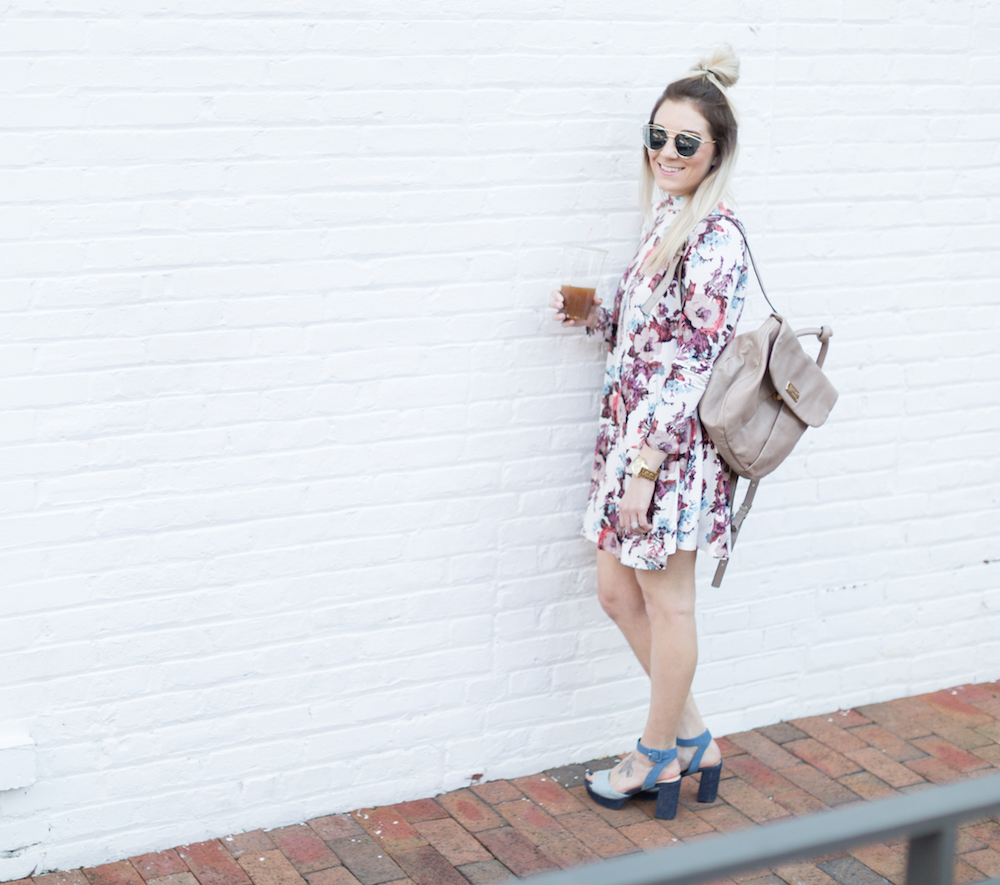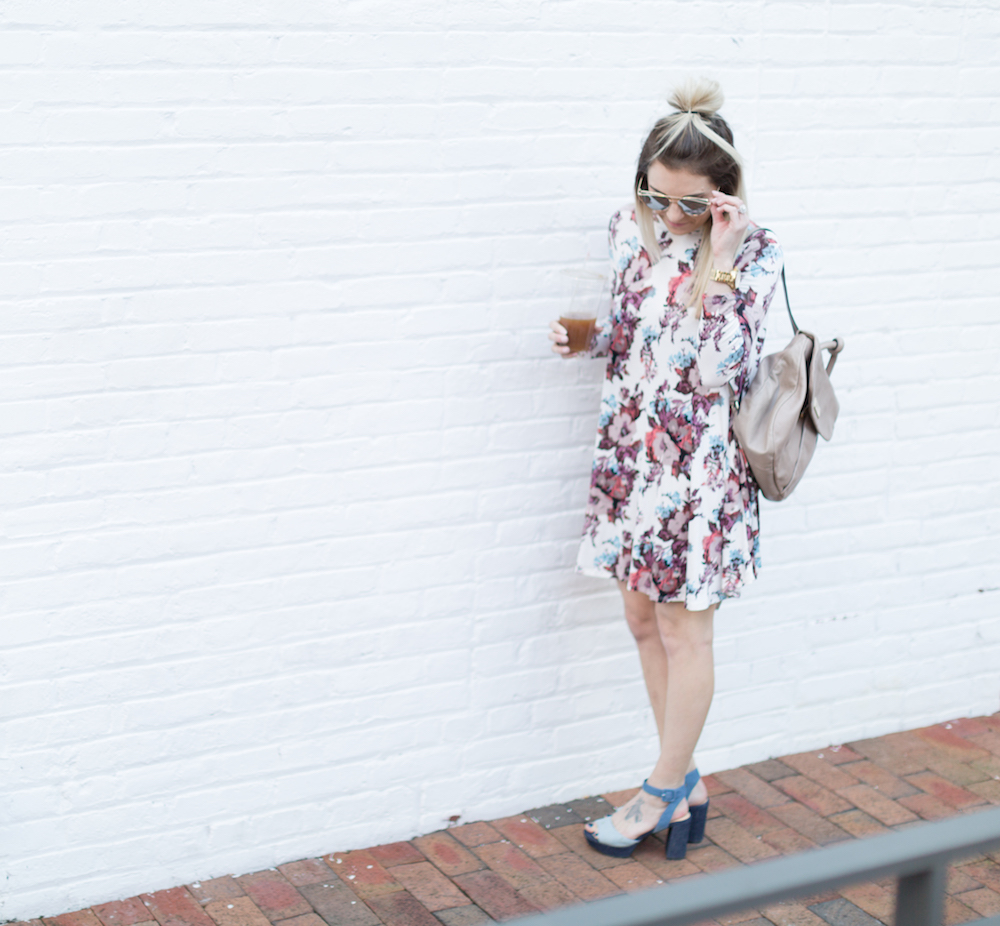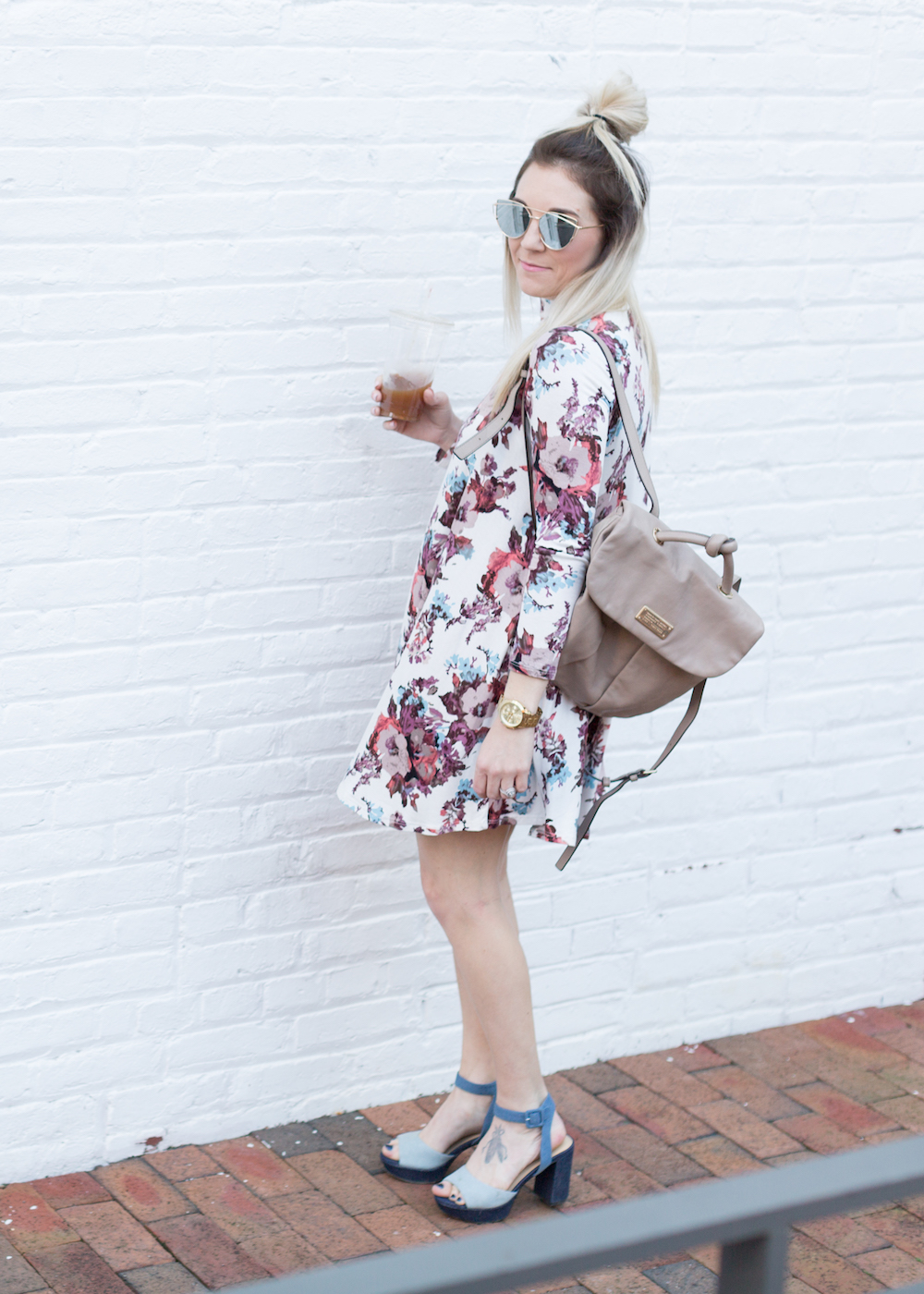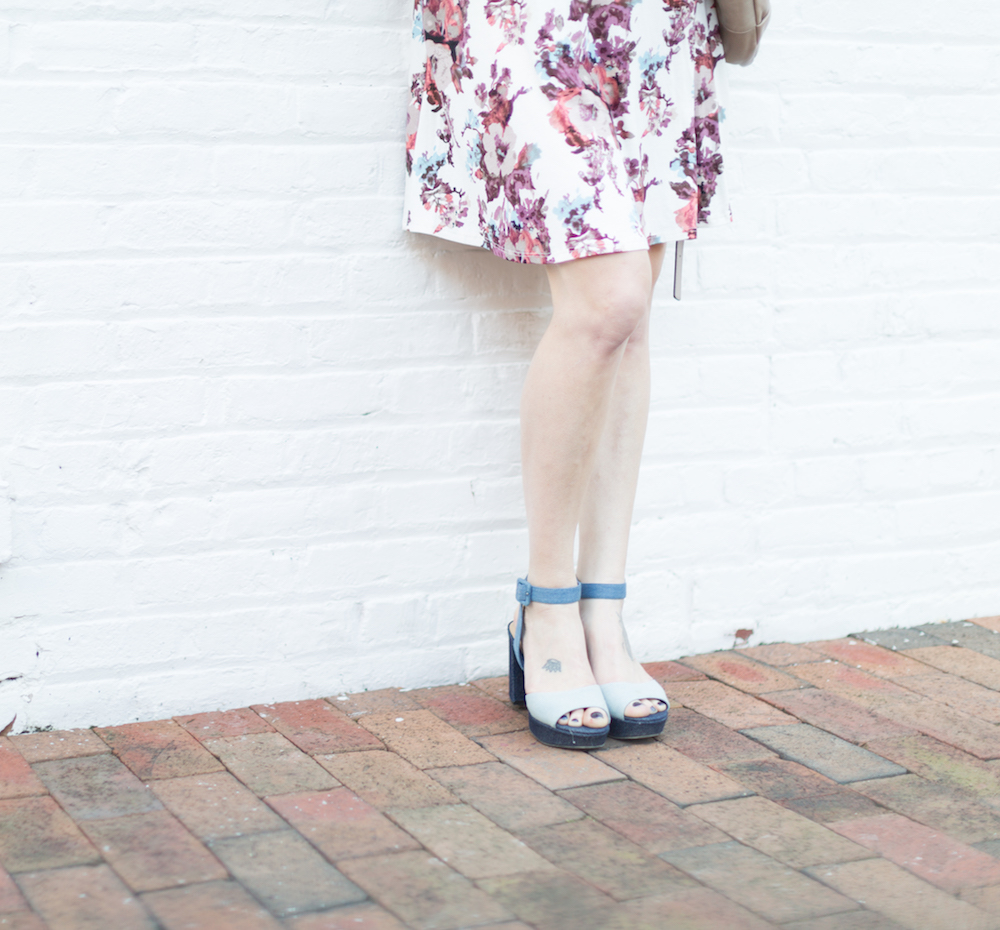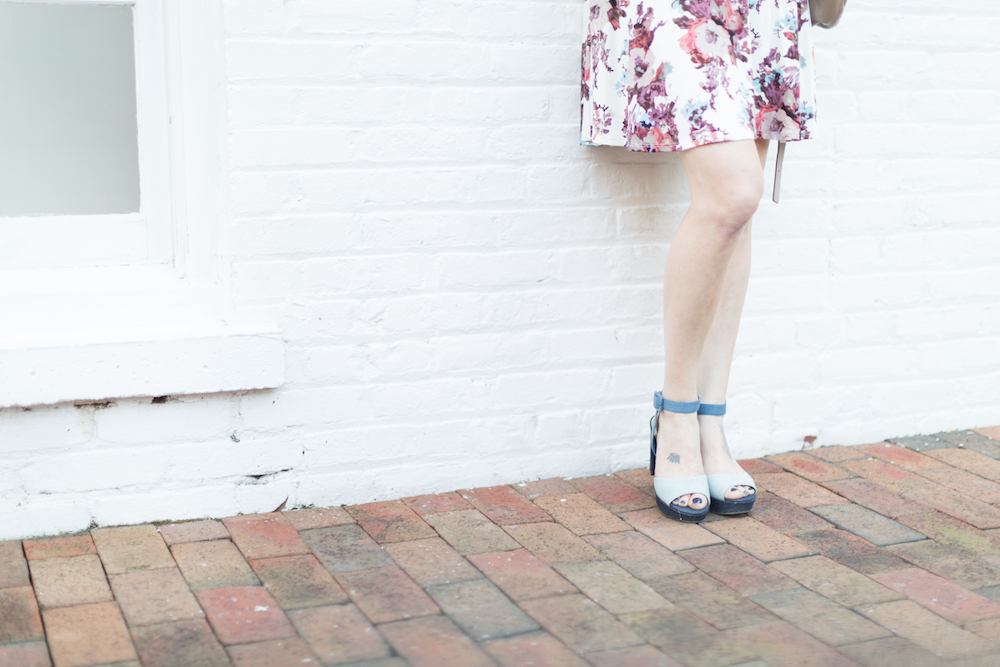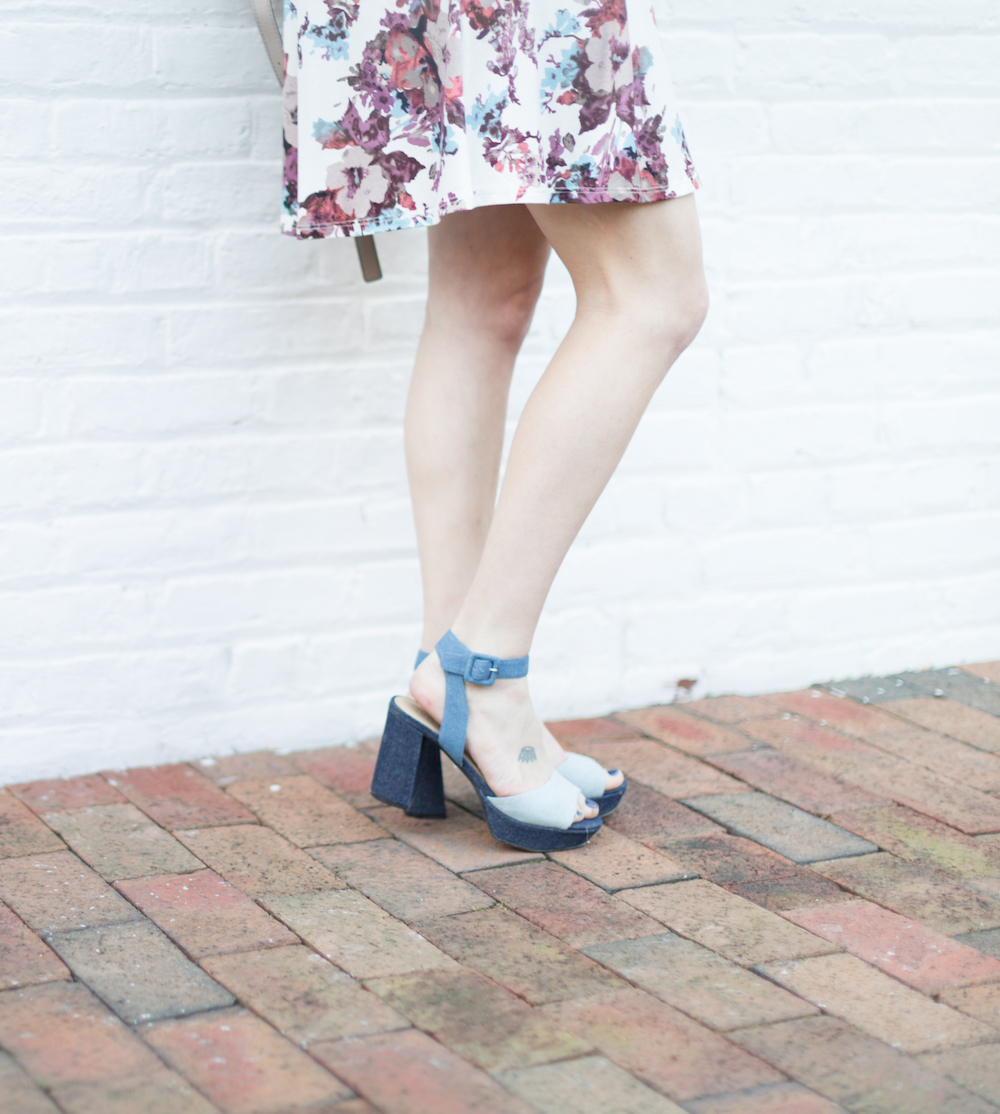 Not only are they super cute but they're actually really comfortable. Probably a lot more comfortable than you're imagining.  Block heels are super trendy for spring and I'm totally loving the retro feel. Give me all the things 90s!
You guys already know I'm digging blush so when I saw these lace up sandals, I knew they were coming home with me.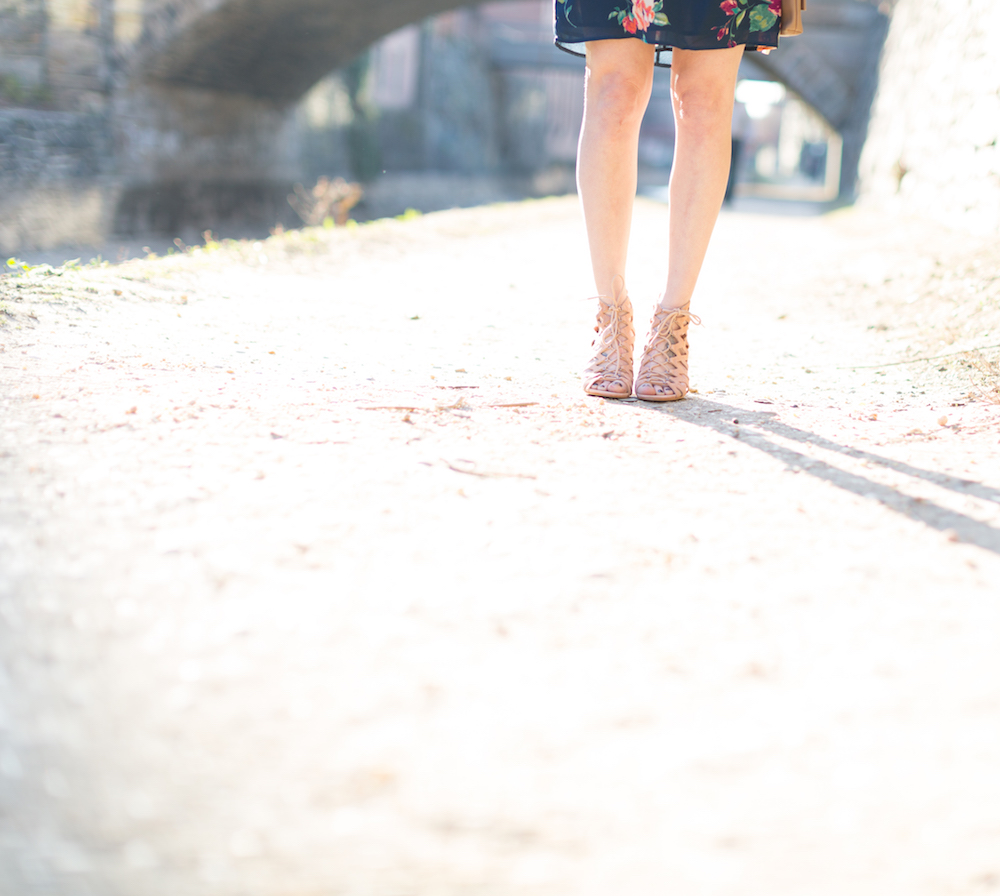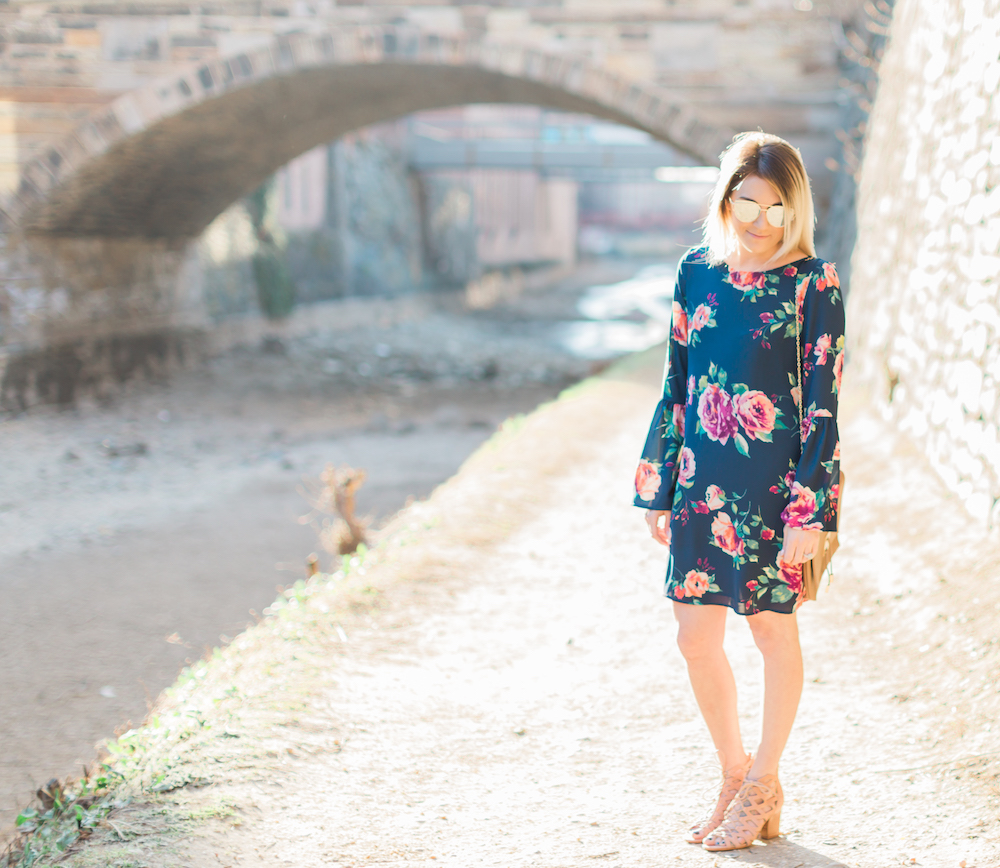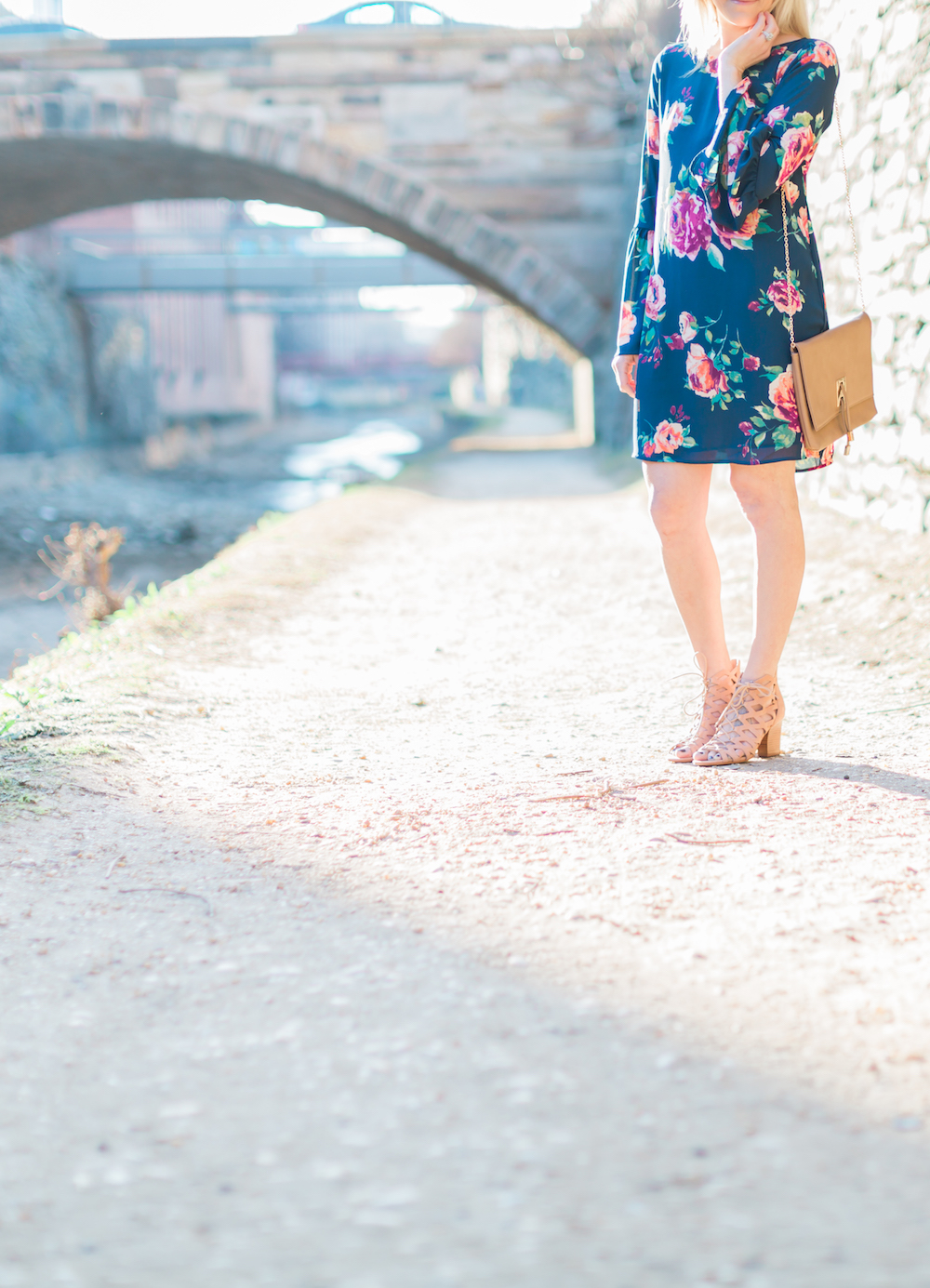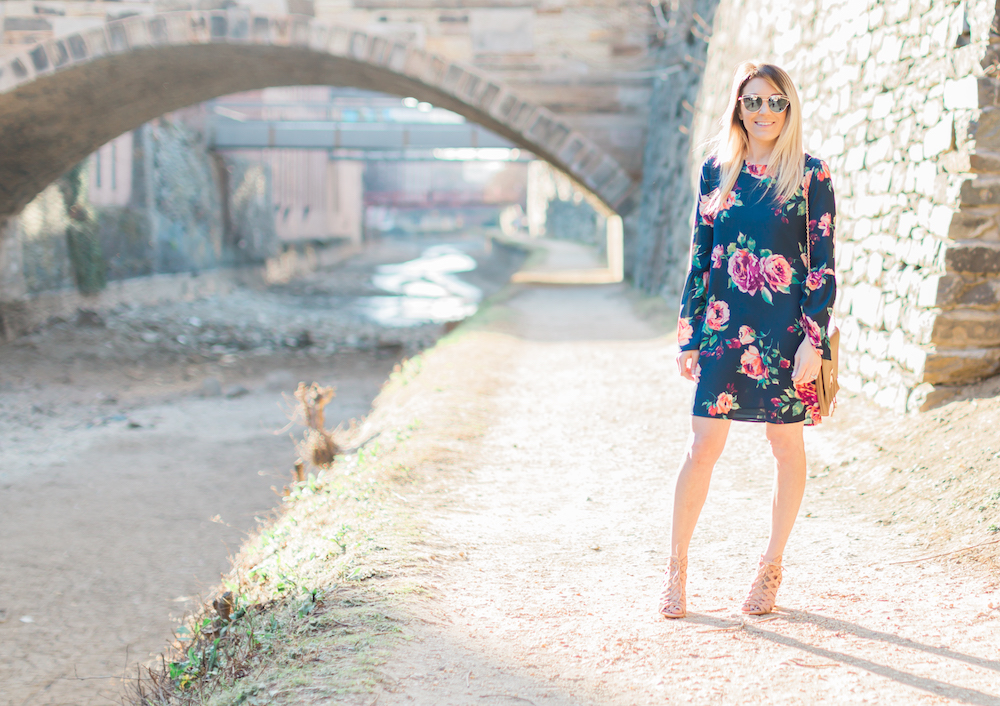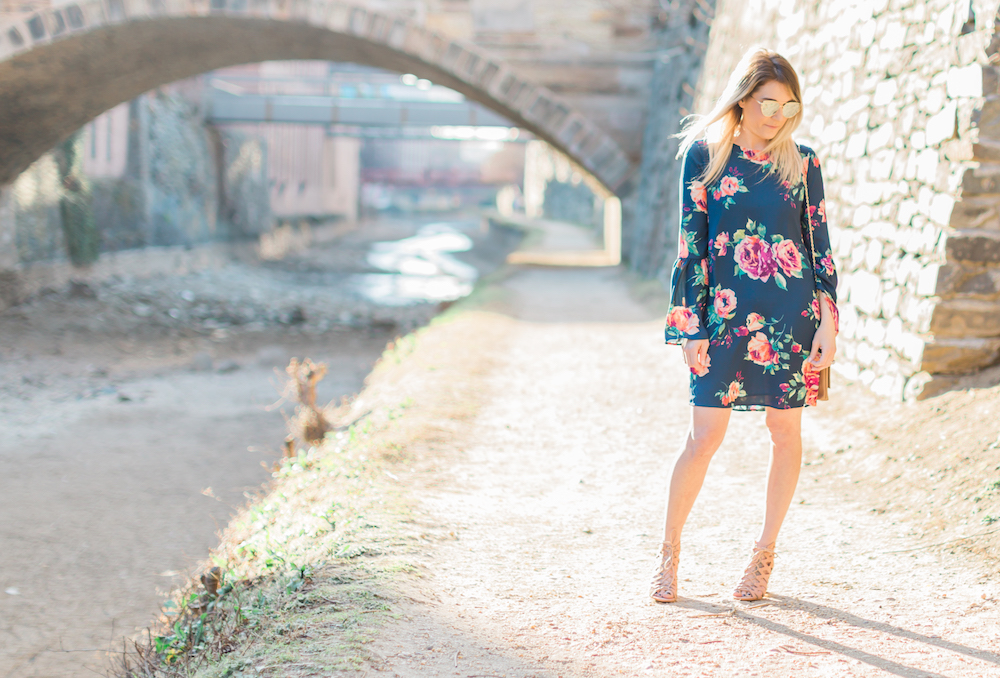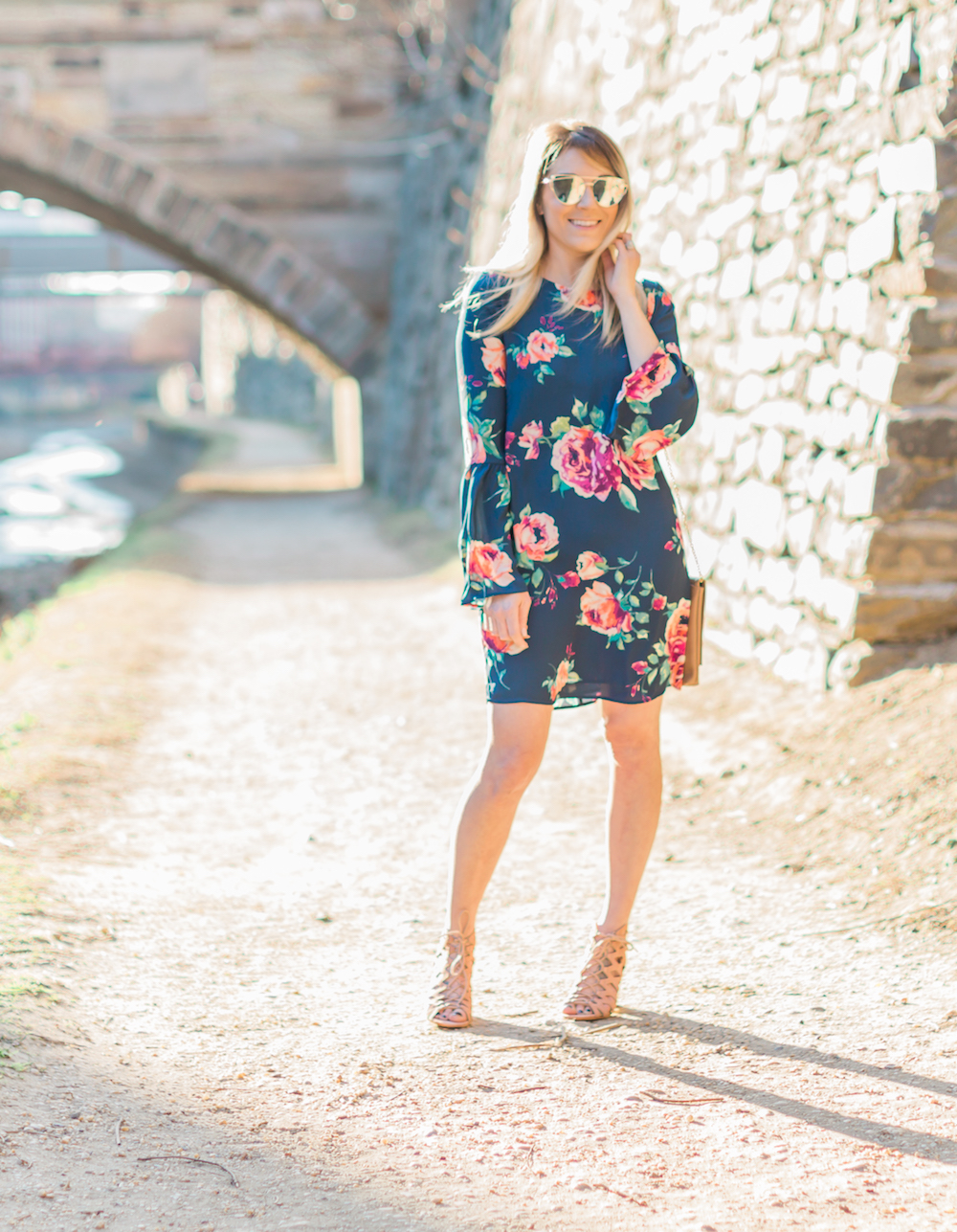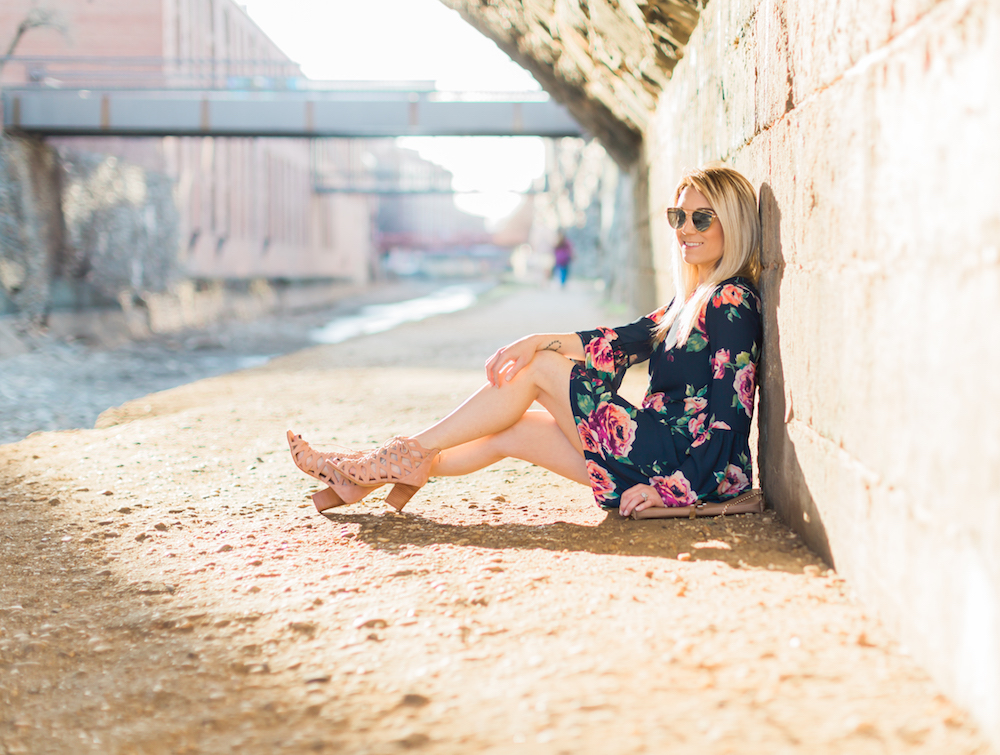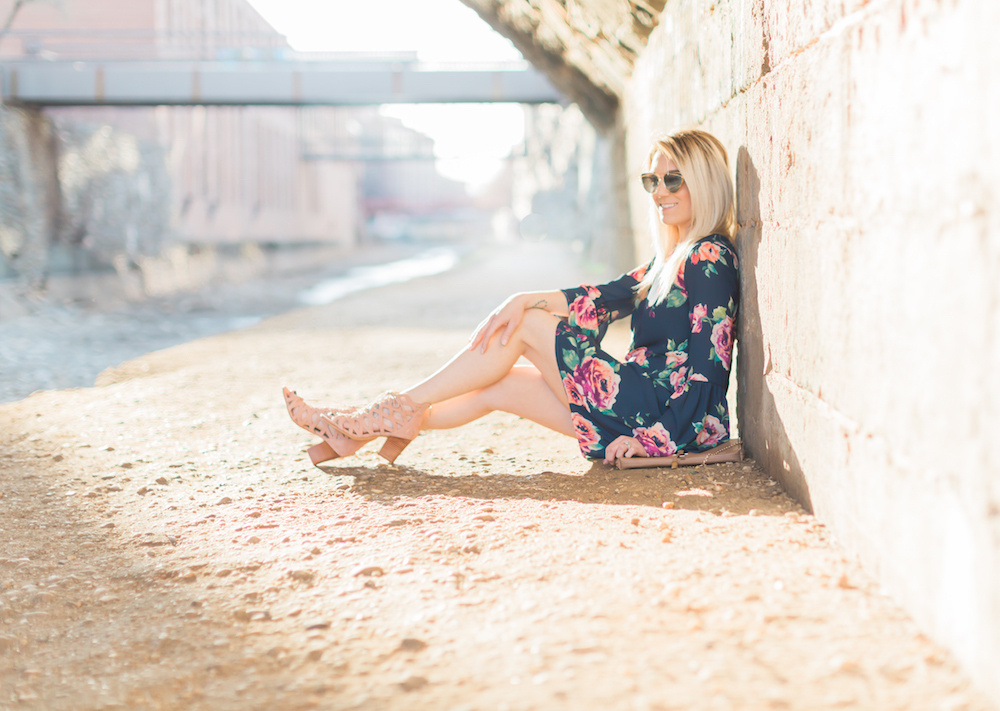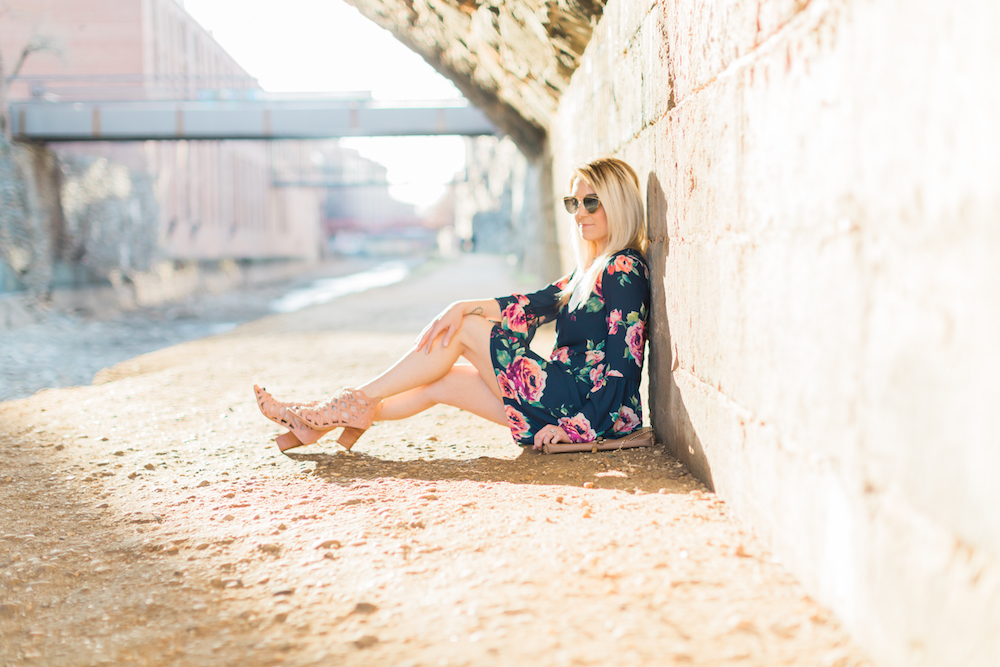 I paired them with a navy dress so that the blush shoes would pop! These may or may not be the most comfortable strap up sandals I own. There is a slight cushion to them so it feels like walking on clouds. For real, they were awesome. They also didn't pinch my skin or leave imprints on the top of my feet like some lace up sandals I own tend to do.
Looking for new spring sandals? Check out the new arrivals on Marc Fisher. I could honestly get into some serious trouble on that website. So you've been warned… hmm k?
 Go check out these other fab ladies and how they styled their Marc Fisher Spring sandals!
Fashionably Lo//Brighter, Darling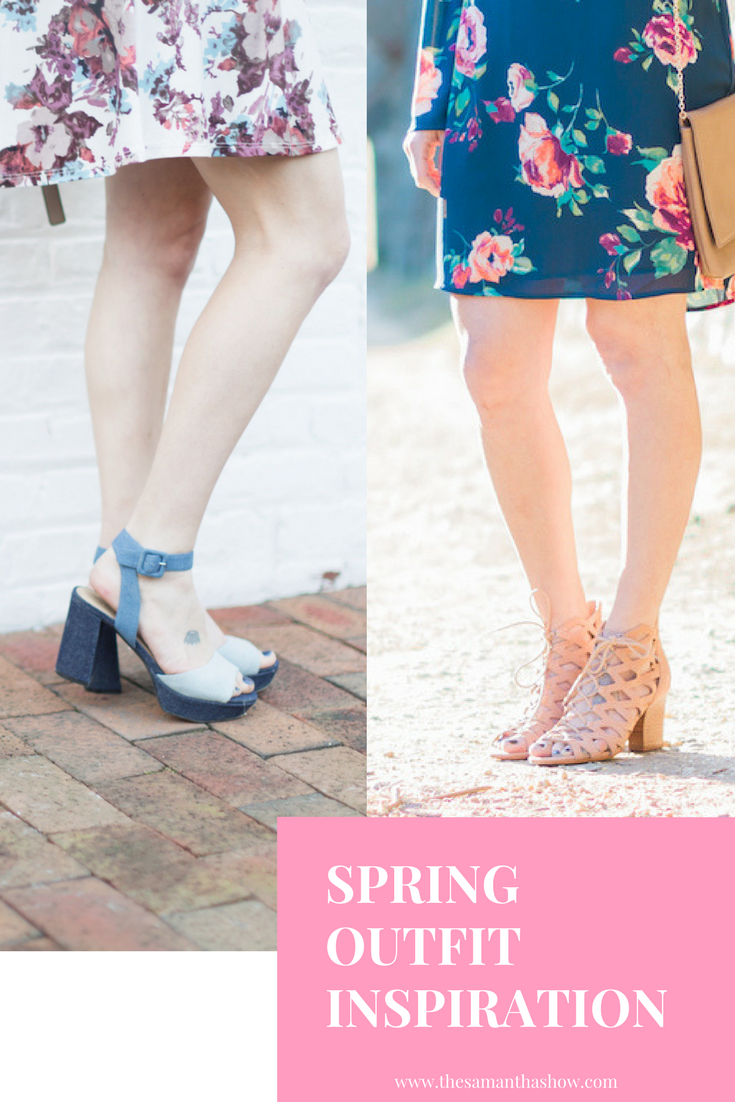 Photo credit: Madeleine Collins Photography