A winter weekend getaway to Salem, MA
Looking to plan a winter weekend getaway to Salem, MA? Keep reading for what to do, where to eat, and where to stay! 
Have you ever visited Salem, MA? How about in the winter time? I've actually taken two winter trips in the past couple of months and I have to say, Witch City during the winter months is still quite magical. In fact, there is so much to do and see and without the crowds that October brings!
I was recently invited on a FAM (Familiarization Trip) by Destination Salem to experience Salem's So Sweet and had the BEST time! I was able to visit a ton of places I had never been before and learn even more about the history and culture of Salem, Massachusetts. And just when I thought I couldn't love the city anymore, I fell even more in love!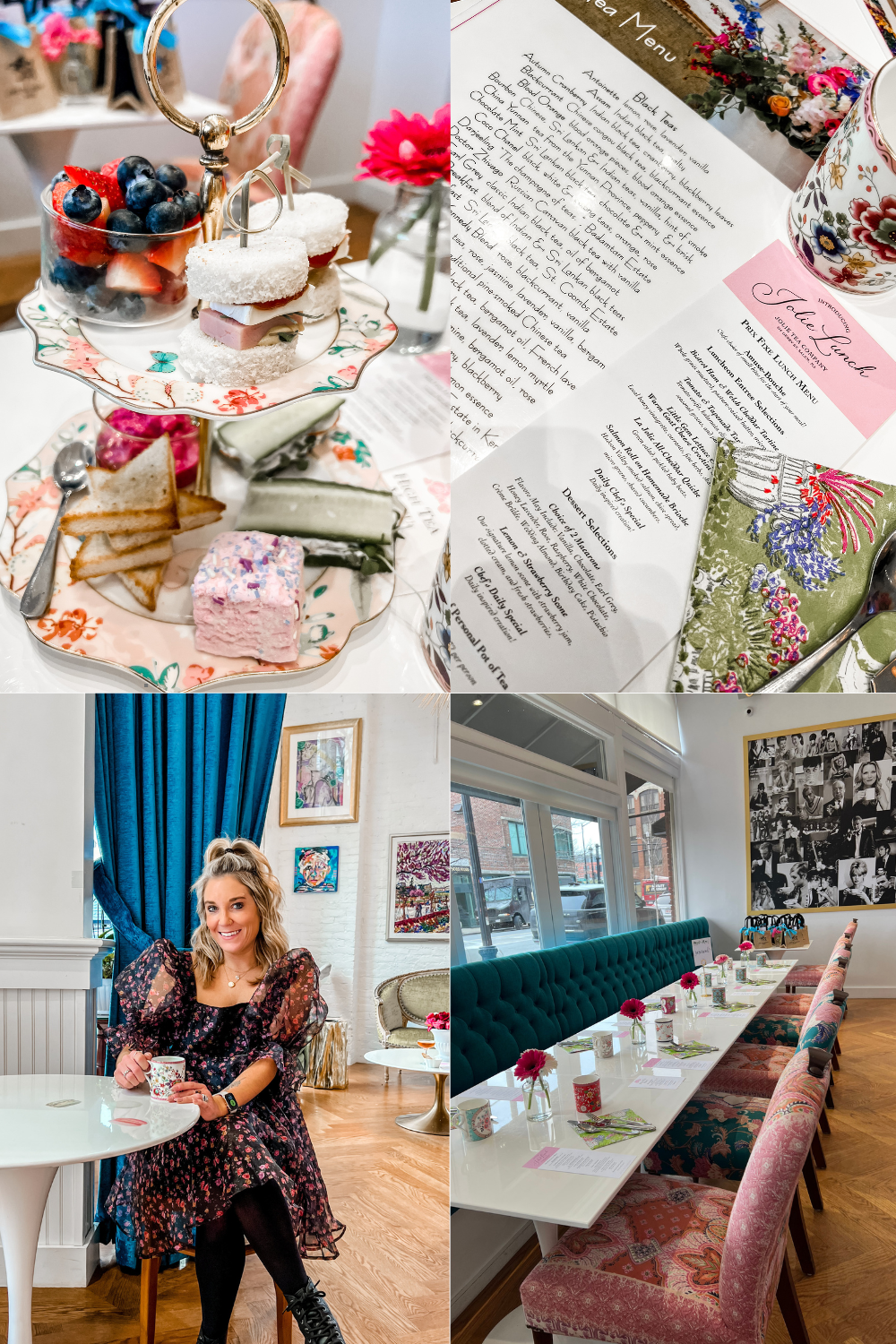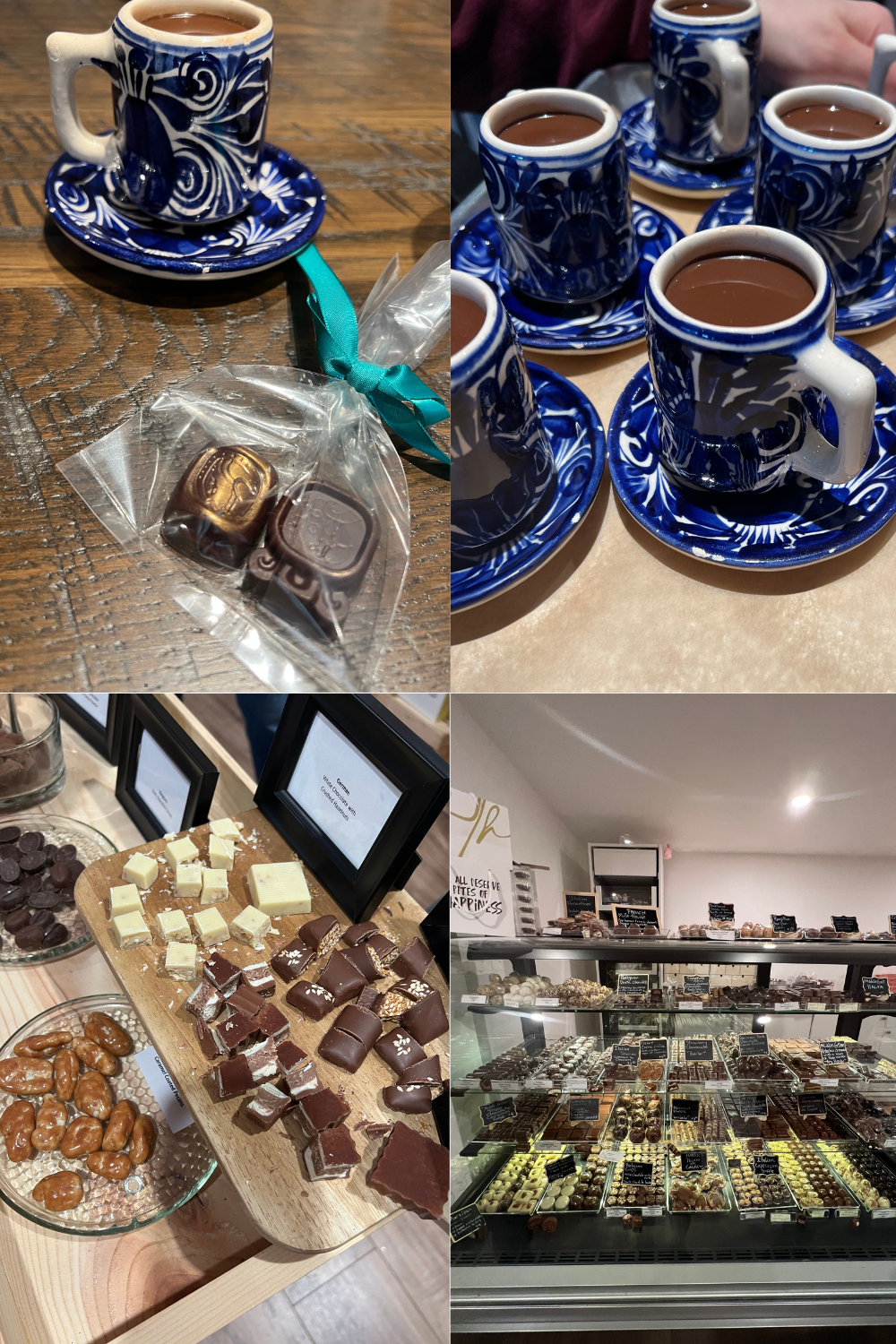 Where we ate: 
One of my favorite things about Salem is the food. Everywhere you turn there's a restaurant with delicious food and drink! Our first stop was Jolie Tea Company and I was blown away. From the atmosphere, to the wall of teas to the delectable food, it was the ultimate high tea experience. They also recently started serving lunch and their food is unmatched. Their chef comes up with the Parisian inspired menu and it is all SO good. A must when visiting Salem! With an extensive tea menu, it was hard to choose just one, but I settled on the Witches Brew and it was delightful. Tasted like fall in a cup! I am also gluten-free and they were extremely accommodating and how beautiful was my selection? The beet hummus was one of the best things I've ever had!
Looking to satisfy that sweet tooth? We did a chocolate tasting at The Chocolate Pantry and I would highly recommend making a stop here! Amy is the owner and she sources and imports ingredients from around the world to create the most amazing flavors. We tried a variety and I have to say, the German White Chocolate with Hazelnuts was my favorite! She also gave us a helpful tip; when trying different types of chocolates, let it sit in your mouth for a few seconds and then chew and swallow. This lets you taste the different flavors and accents of the chocolate and now, I will never eat chocolate the same way again! She offers Gluten-Free, Vegan, and Sugar-Free flavors and over 50 flavors of chocolate, handcrafted to perfection!
Another stop for my chocolate lovers is Kakawa Chocolate House. Located on Essex Street in the heart of Salem, stop in for one of their famous Chocolate Elixirs, delicious chocolates, milkshakes, ice cream and more! We were able to sample their most popular Chocolate Elixir as well as Earl Grey truffles, Caramelized Passionfruit Truffles and even a D'Arbol Dipped Chile! We were able to step into their Chocolate Room and watch as they hand-dipped chocolate covered strawberries… talk about fresh!
Turner's Seafood is one of my all-time favorite restaurants in Salem. And while I don't personally eat seafood, they're known for some of the freshest and flavorful seafood around! They were even voted "Best Seafood" in North Shore Magazine! Located in the historic Lyceum Hall, immerse yourself in the ambiance with a fireplace, soft lighting, and cozy seating. My personal favorites are the Chicken Marsala and the Parmesan Risotto Cake however, you can't go wrong with anything on the menu. They also offer event space as well as a new three-season patio for the ultimate dining experience. Fun fact: Alexander Graham Bell made the first public demonstration of the long-distance phone call from this building, and it was also once the location of Bridget Bishop's apple orchard. So much history!
Looking for an affordable home-cooked breakfast, lunch or dinner? Salem's Retreat is family-owned and operated and everything is absolutely delicious. They are a family-friendly restaurant where you just feel at home. I had a veggie omelette with gluten-free toast and home fries and everything was so good! They only use the freshest ingredients and it shows! The restaurant opened in 2021 but has a long history dating back to February 26, 1775 when British Lieutenant-Colonel Alexander Leslie and his 64th Regiment of the Line enacted a raid on American military stores in Salem and famously retreated after a swift response from local militia!
The Hotel Salem is one of my favorite places to stay when visiting however, up until this trip I hadn't had a chance to eat at their restaurant, Counter. And let me tell you, I was surely missing out! They're known for the best burgers in town so I obviously had to try one of those.. and it did not disappoint! But I think for me, the Parmesan Truffle Fries stole the show! And the Aioli… chef's kiss! They also have flatbreads, sandwiches and more!
Another favorite stop of mine is always The Tavern at the Hawthorne Hotel. A cozy and intimate setting, the Tavern offers high winged backed chairs, a wood-burning fireplace and a cozy oak paneled room creating the perfect ambiance. It also overlooks the Common (one of the most magical places in Salem in my opinion) and features a wide variety of food and cocktails. From steaks to pasta to sandwiches and more, this family-friendly and casual establishment offers a little something for everyone!
Our last stop this trip was breakfast at Lulu's Bakery, Salem's newest cafe and bakery. I'm not exaggerating when I say this but the gluten-free breakfast sandwich I had there is one of the BEST breakfast sandwiches I've ever had. With family recipes, a case full of bakery, pastries, cakes and more, this restaurant features a down-home charm with only the freshest ingredients.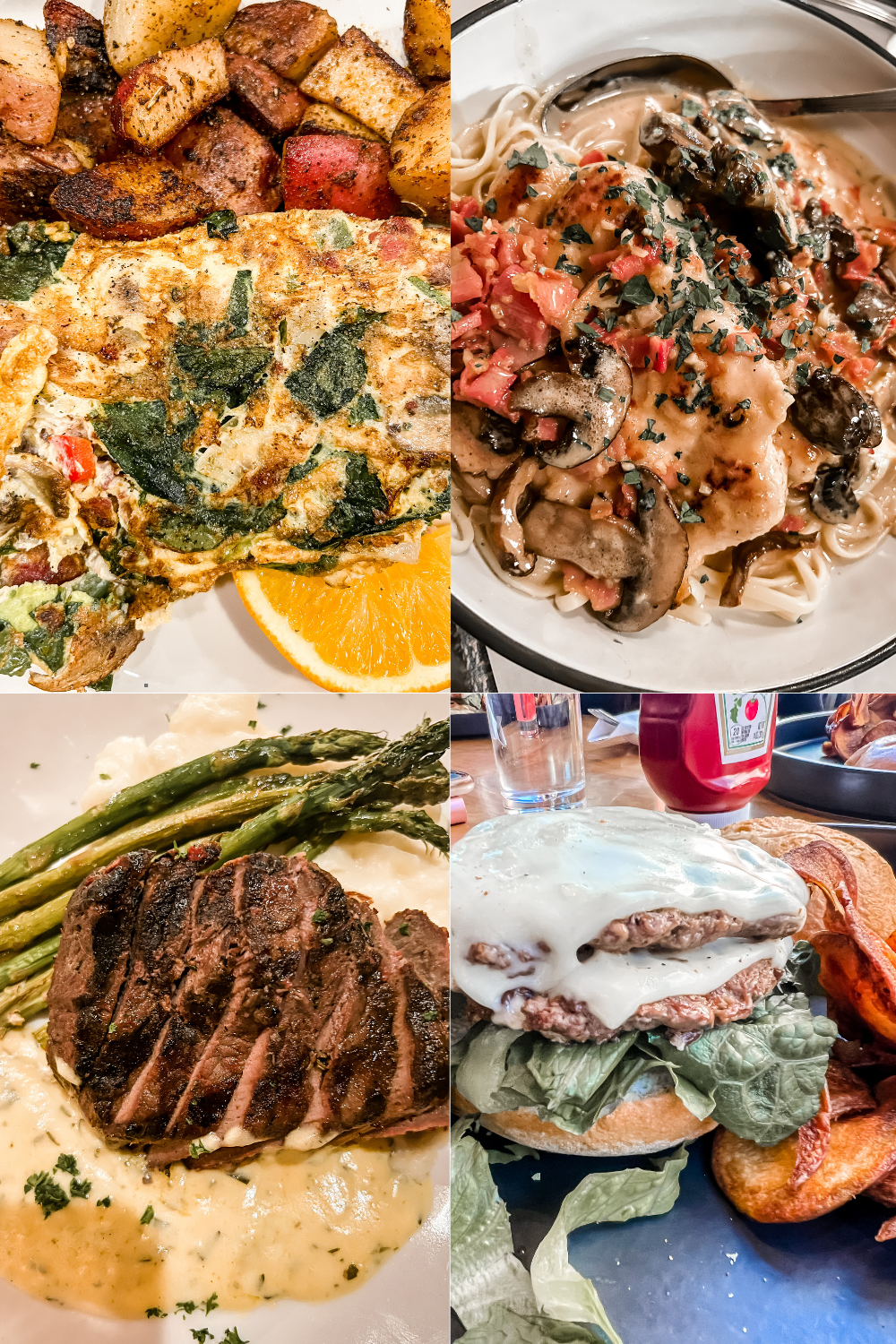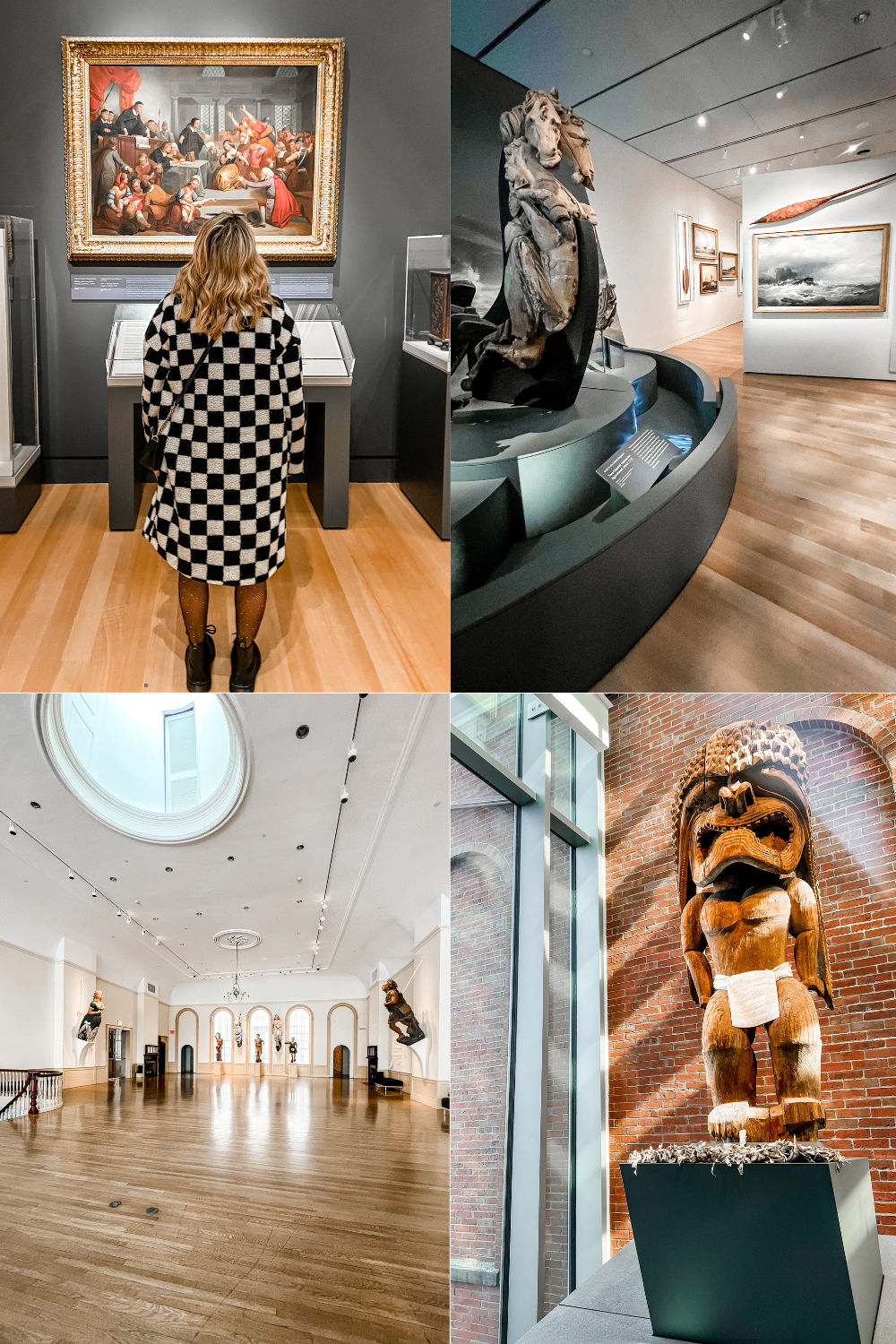 What we did: 
In all the times I've been to Salem, I've never visited the Peabody Essex Museum and I already cannot wait to go back. As the country's oldest continuously operating museum, PEM offers exhibitions and events celebrating artistic and cultural creativity of past and present. You can see objects from the Witch Trials, learn about Salem's strong maritime history, walk through a 200 year old Chinese house and much, much more. They also offer a children's area with hands-on activities! I loved that this museum offers interactive elements and is always switching exhibitions and bringing new things in. You could spend hours here so make sure you have time in your schedule, it's truly wonderful! And be sure to check their website for updated information on what's happening!
One of my absolute favorite parts of the trip was a fireside chat at The Daniel's House. Sipping tea near the fireplace, our guide dove deep into the history of the home and the surrounding areas. We learned about the witch trials, the maritime history, what life was like during that time and so much more. I could have stayed and listened to our guide, Vijay for HOURS. Highly recommend! The home is also a bed and breakfast and you can stay there to fully immerse yourself in the history!
Beer lovers assemble! Take a trip to East Regiment Beer Company and grab a flight of house-brewed beers! I loved hearing about the history on why they started the establishment and even got to see where they brew the beer! They've drawn on inspiration from the building (an old firehouse) as well as other historic items throughout the building. They also offer s'mores and a flame to cook them over… what other brewery does that!? Definitely check it out!
We were lucky enough to visit Salem's only Vampyre Parlor, Maison Vampyre for an intimate and uniquely themed experience. We made our own potions and set intentions with our candles, participated in a ritual and even had a group tarot card reading. Ben, Alexis, June and Kris were all AMAZING and I would highly recommend scheduling a time to go in and visit. They offer a variety of memberships, classes, and more.
Salem's So Sweet is held every February and features ice sculptures around the city, wine + chocolate and Valentine's Day shopping! The 25+ ice sculptures are illuminated in the evening and are absolutely beautiful! This year included a Kick-Off Party where we received a commemorative glass, bag of goodies and complimentary pour of wine before heading out to check out the other locations. The local stores in the area stayed open late so we could pick out the perfect gifts for our Valentines 🙂 There were also local performers and shops providing wine tasting and overall, just a lovely event!
We concluded the evening with the Anti-Valentine's Day Tour on the Salem trolley! We sipped hot cocoa while we toured the town and listened to stories of love gone wrong in the Witch City's twisted history! Featuring the perfect mix of dark humor and history, this tour was quite entertaining and a different spin on the history shared on other tours!
Have you ever had Aura Photography done? Ascend Get Lifted offers Aura Photography and it is SO cool. Using a Aura Camera® 6000, this special camera is hooked up to two charged metal plates containing biofeedback centers which read your hand as the camera opens for a long double exposure. You're able to see the colors of your aura and then they thoroughly explain to you what everything means. It was SPOT on let me tell you. Ascend also offers psychic readings, healing sessions, and it's one of my favorite places to stock up on jewelry and crystals!
The House of the Seven Gables is chock full of history! It was my first time touring the home and the grounds where you can see the secret staircase, the gables and learn about the history and even see Nathaniel Hawthorne's birthplace.
We were lucky enough to have Karen from Salem Food Tours guiding us for portions of the trip and I loved how knowledgable she was about not only Salem food but also the history of the town! There is so much to learn about the spice trade history and I can't wait to go back and join Karen for a tour!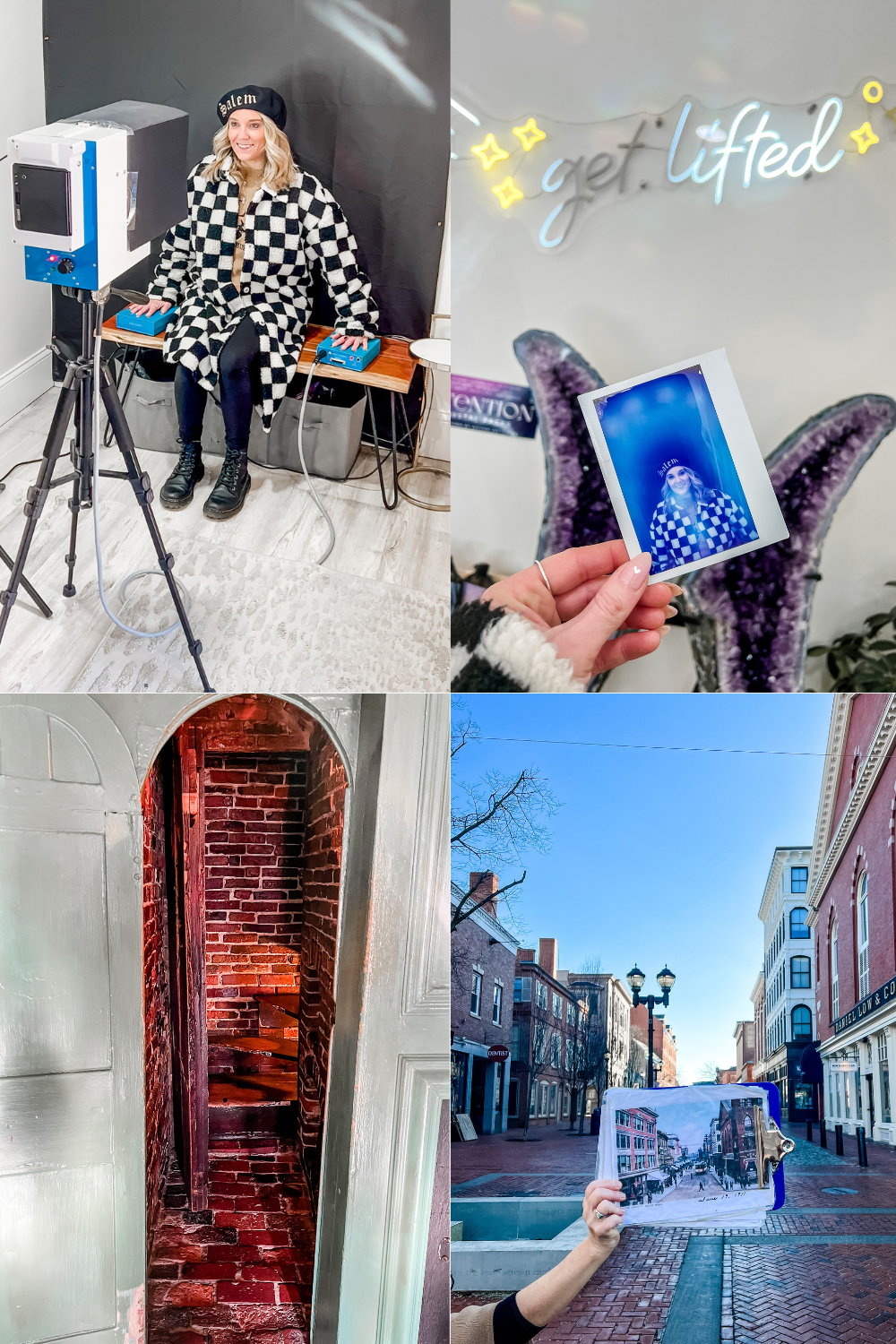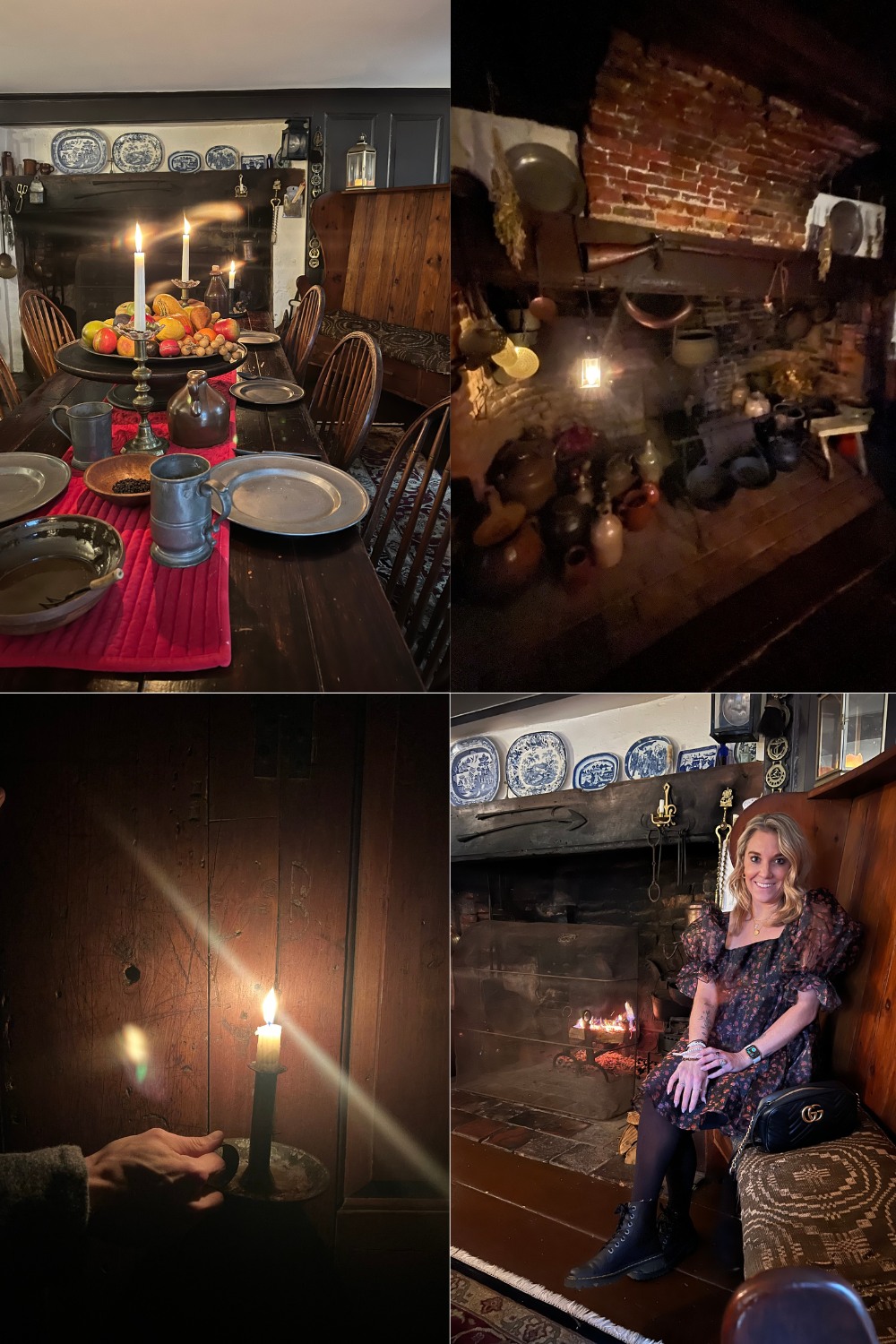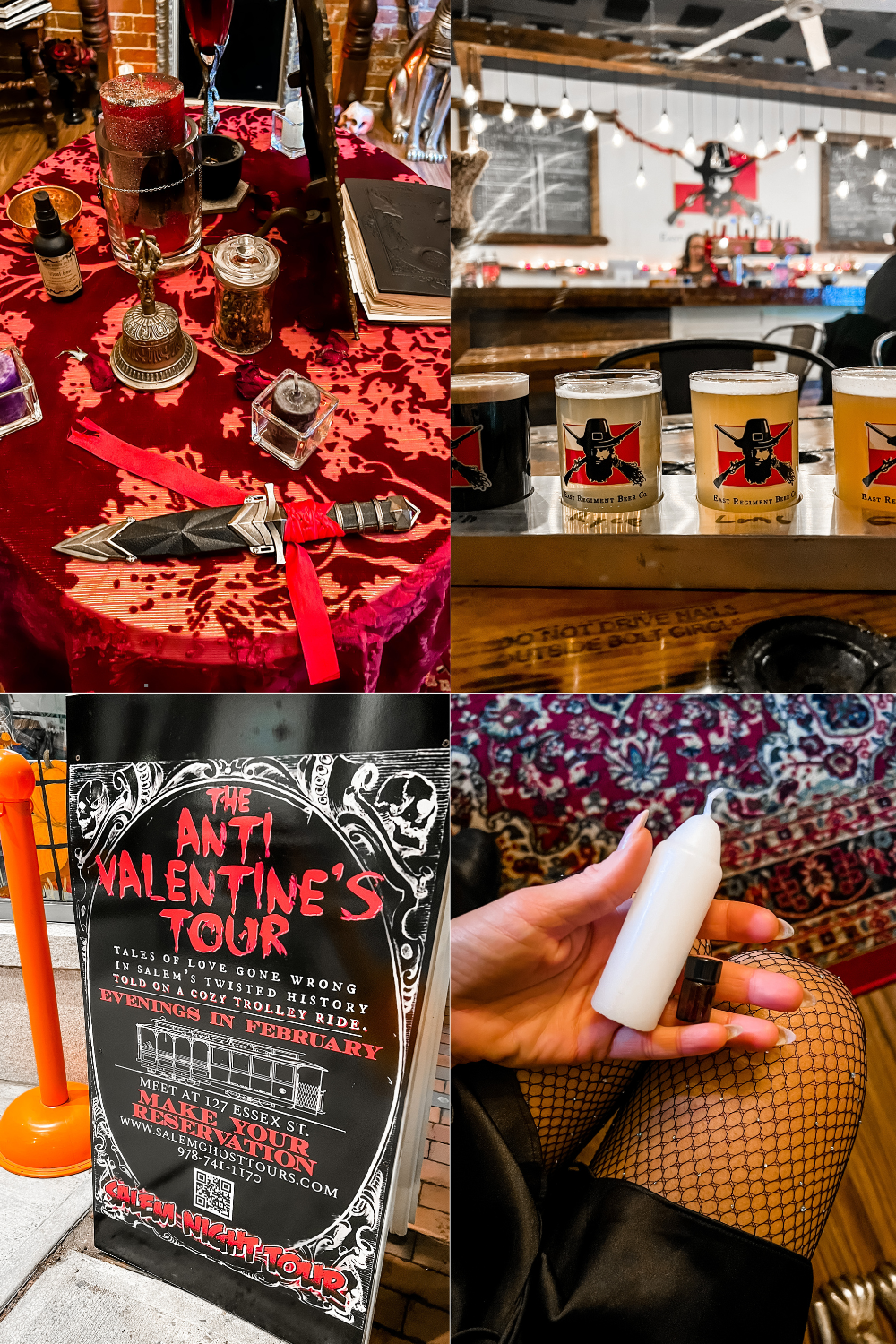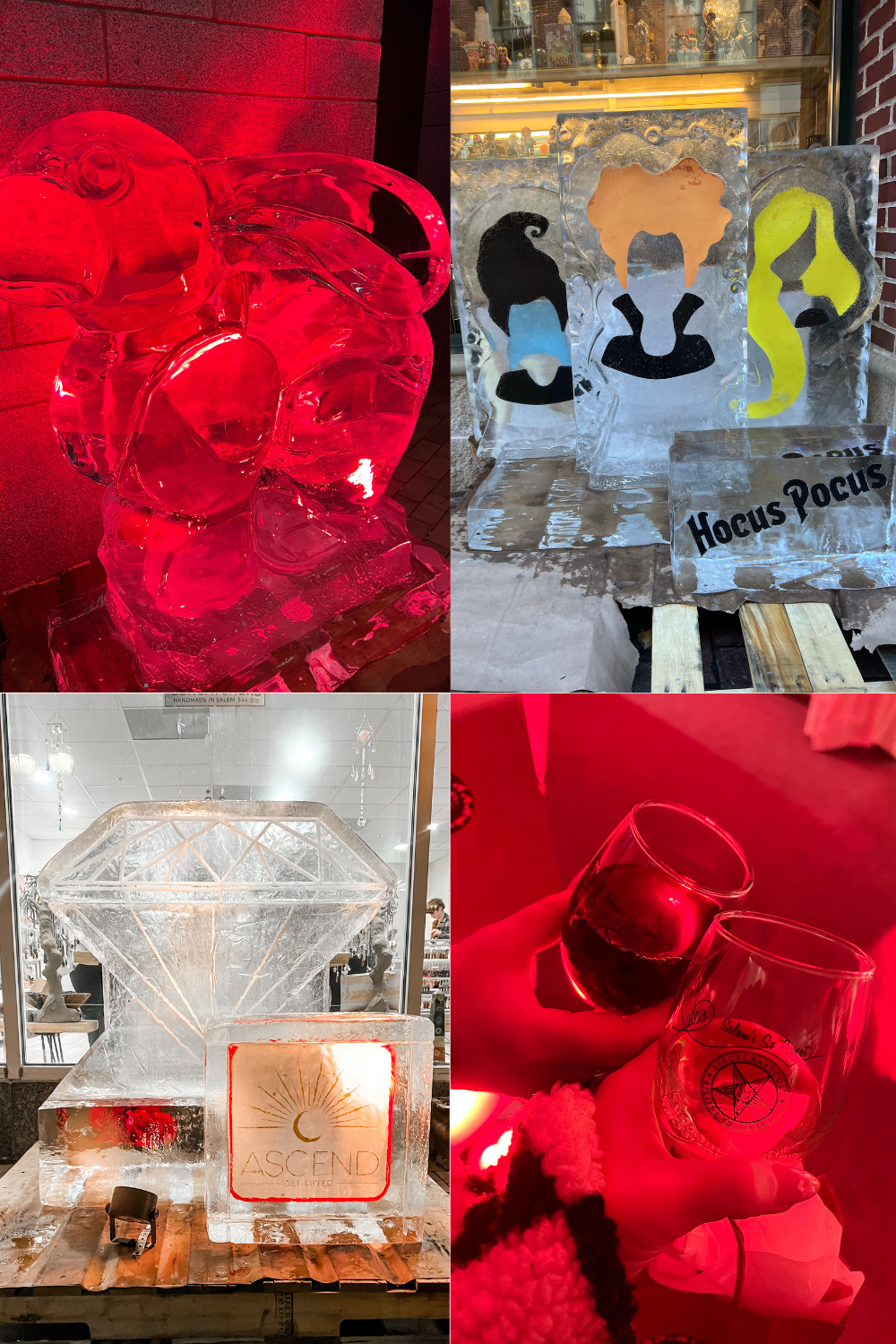 Where to stay: 
For this trip we stayed at the Hampton Inn, a new hotel located in downtown Salem. It's within walking distance to most restaurants and attractions and features complimentary breakfast, an indoor pool, and a heated parking garage with valet parking. Great location, spacious rooms and great views of the city! This was my first time staying here and I will definitely be back!
The Hotel Salem is another favorite of mine. Located on Essex Street and in the heart of the city, this boutique hotel features renovated stylish midcentury accommodations. Grab a burger at the Counter or head up to The Roof, a rooftop bar and restaurant (open seasonly) for a handcrafted cocktail.
The Hawthorne Hotel is another great option. Great location, cozy vibes, and rich history! Fun fact: a few episodes of Bewitched were filmed here in the 70s!
I could go on for pages and pages because Salem is just that amazing. The city, the people, the history, the culture, all of it leaves you wanting more. Be sure to check out my other posts if you're planning a visit to Salem and feel free to leave any questions or comments below!
A huge shoutout to Destination Salem and Kristen Levesque PR for hosting me on this trip… it was a dream come true!
A Guide to Visiting Salem, MA in the fall
Visiting Salem, MA in the fall: a 4-day itinerary 
Best things to do and see in Salem, MA
Visting Salem, MA during the holidays