Nordstrom Anniversary Sale: 2020 Edition
This post contains affiliate links. By purchasing an item using my link, I receive a small commission at no extra charge to you. THANK YOU! 
The Nordstrom Anniversary Sale is right around the corner and it's one of the best sales of the entire year. It's unique to other sales because it offers new arrivals and best sellers at discounted prices. There are pages and pages of products and it can be a little overwhelming at first. But I did most of the work for you and went through what I thought were some of the best pieces and at the best prices.
So first things first, who can shop the sale? Well anyone of course! But cardholders DO get early access depending on "status" (aka how much $ they've spent using their card). I've broken it down with the chart below so you can check it out. And if you don't have a card, now is a good time to get one! You'll get $60 in Notes (reward $) and you can use that during the sale. But please do not feel obligated to get a credit card specifically for the Nordstrom Anniversary Sale; If you're not a cardholder, you can shop August 19th.

I also want to preface this and say, you do not HAVE to shop the Nordstrom Anniversary Sale. I explained it on my Instagram stories the other day but I feel that as a fashion blogger, it's part of my "job" to share about the sale with you. Just as a sportscaster shares about upcoming sports games for the weekend,  you choose whether to watch them or not. I feel like sharing this helps prep you for the sale if you want to shop but please do not feel obligated! They are great deals but don't get caught up in the hype just because everyone else is shopping the sale (which isn't true, it just might feel that way!).
There are items in every category; womens, mens, kids, shoes, beauty, and home. I spent the most time going through the women's selection because to be honest, that's what I shop the most. But I also wanted to include a few other items and really narrowed it down to what I thought were the best deals and biggest callouts! So let's get started!
When shopping the Nordstrom Anniversary Sale, I typically go for basics and staples. A good pair of boots I'll wear all season, basics I can wear everyday, a jacket to top of any outfit, etc. Last year I got some amazing pieces that I've worn multiple times and can wear again this season too. I'll call those out as I go through some of my picks!
Shoes: So first up, let's chat shoes! I've been really into tennis shoes recently because they're the most practical. But in a normal fall scenario, I would probably grab a pair of booties too. I'm not a huge mule/flat person since I'm so short haha but I do love these leopard loafers and these slip on mules as well. I also love over-the-knee boots and I'll tend to spend a little more on them since they're a quality boot that will last awhile.

Accessories: I'm a little hat obsessed and I love to grab one or two every fall to add to my collection. I bought this Tory Burch bag last year and it's the perfect bag for a date night or a trip out of the house without my kids! I'm super bummed they didn't bring back my favorite Quay glasses but I thought these Quay sunglasses were another cute option! I think I'm most excited about this gorjana necklace and these crescent earrings because they're dainty yet trendy and marked down to a great price!

Activewear: Zella leggings are always a big hit during the anniversary sale and one of the items I purchased my first year shopping the sale. Highly recommend grabbing a few of these if you're into working out. But if you're not, you can always run errands in them too haha. I'm also going to be grabbing a few sports bras and bras I can lounge in; I mean, who wants to wear a real bra during quarantine anyways?

Basics and casual wear: I love a good basic tee and the deal on these tees are so good. I also added a few pairs of joggers, pajamas, and a basic dress and jumpsuit that can be accessorized with different jackets, hats, and jewelry. I also added the Spanx Faux Leather leggings to this category because they are one of my all time favorite pieces in my wardrobe. I wasn't sure I'd like them so I didn't snag them last anniversary sale and regretted it! And then I bought an extra pair last time they were on sale because they're that good. And super discounted!!

Cozy sweaters: I honestly can't choose a favorite category of the sale but because fall is my favorite season I'm going to probably say this might be my favorite. I love an oversized cardigan and sweater and if you're going to be buying some for the chilly weather in a few weeks anyways, why not snag some at sale prices?! Everyone raved about the Barefoot Dreams cardigan from the sale last year so I added that to my list, but I also added a lot more affordable options that are more in my price range. I also included the Wubby Pullovers because I've got one the past two years and practically live in there during the fall! How cute is that leopard detail!?

Denim and jackets: I think I bought one pair of jeans last year but I am looking to try a few more pairs this year. I think investing in a few pairs of good denim is necessary when trying to build a wardrobe and while I'm wearing less denim right now and more comfy clothing, here are some of the pairs I was eying! The faux leather jacket is almost the same one I bought from the sale last year and I LOVE it. The perfect finishing touch to make any outfit more chic and "edgy". And it's less than $50..such a steal! I'm also considering the puffer jacket since winter will be here before we know it. But let's pretend that's not the case…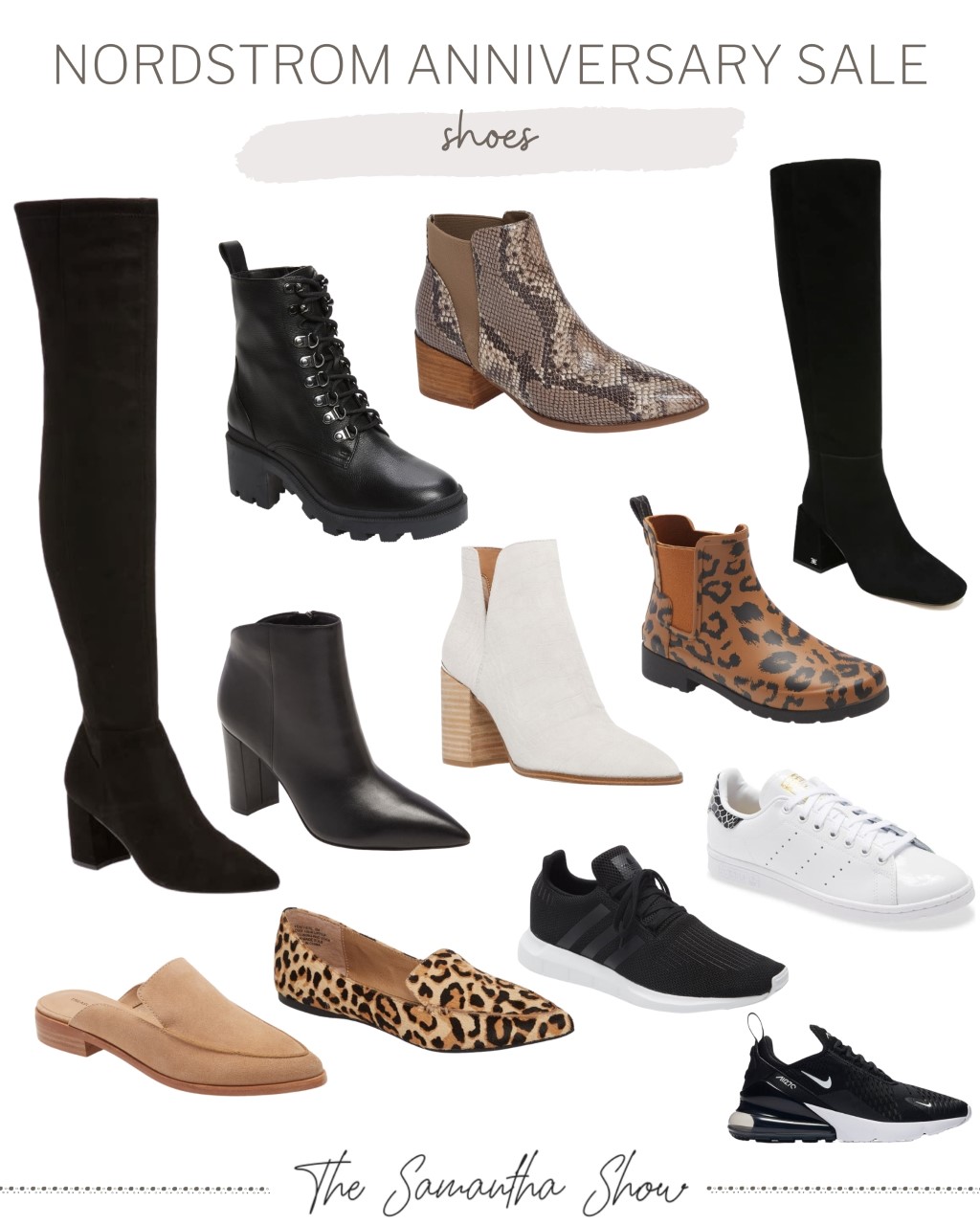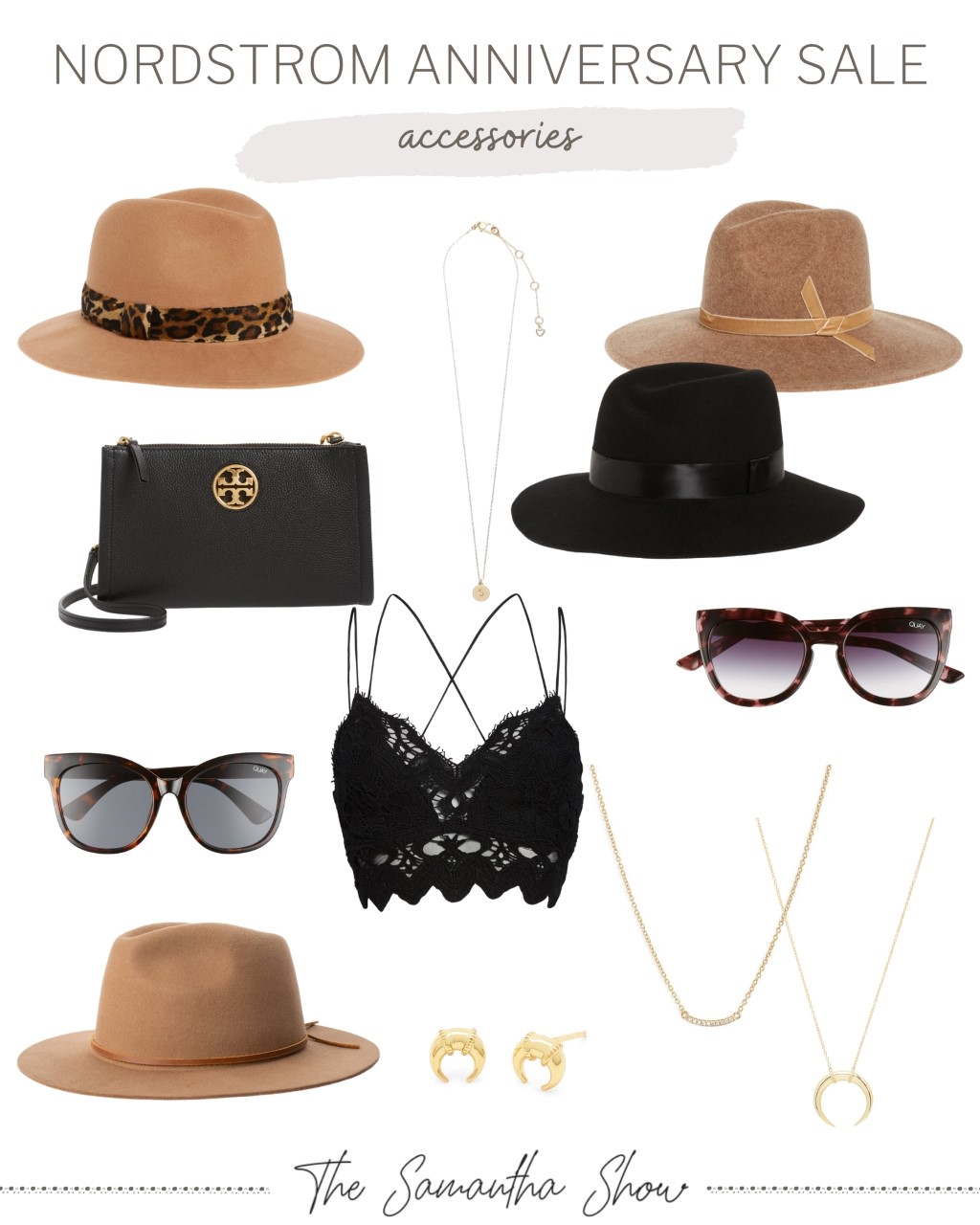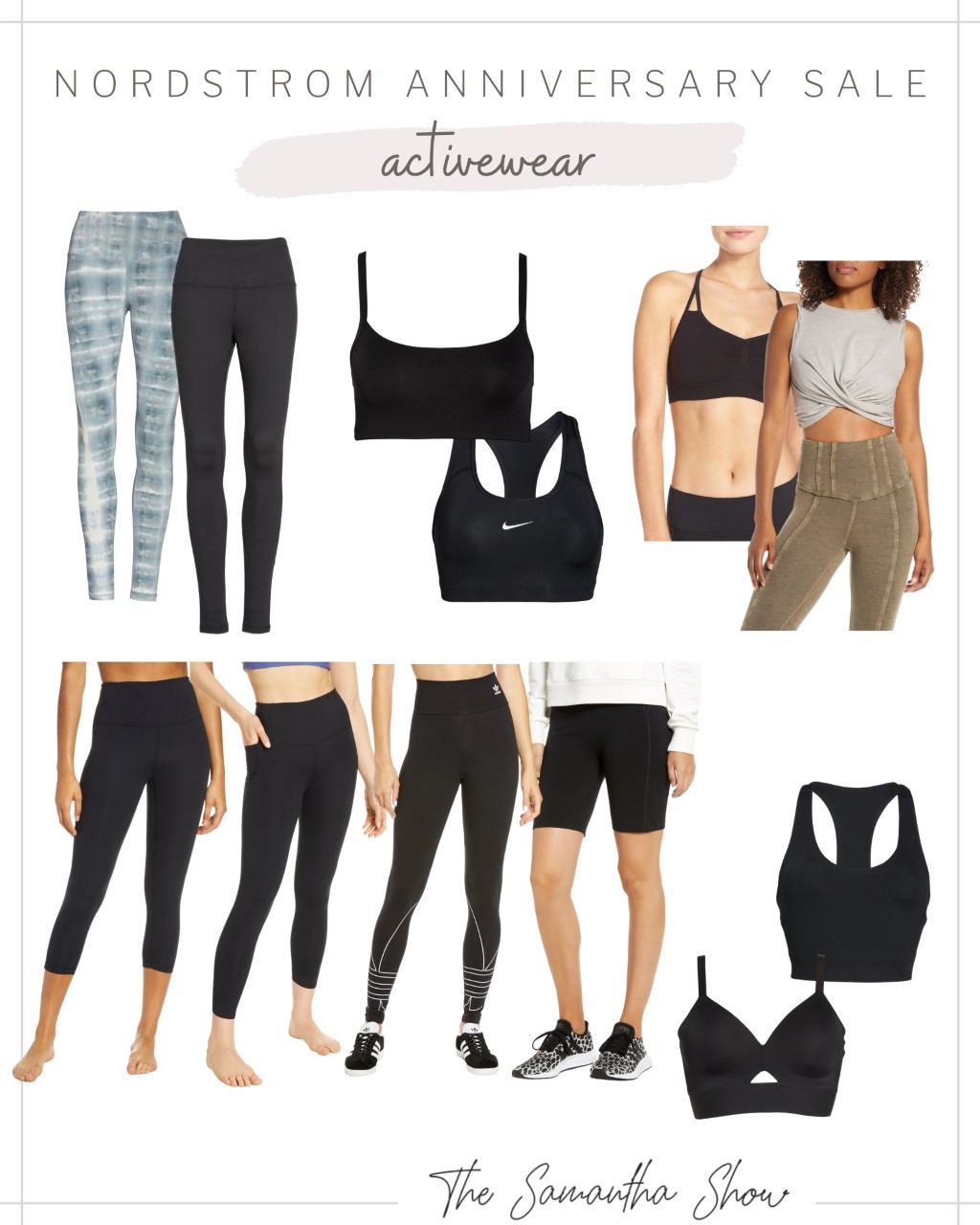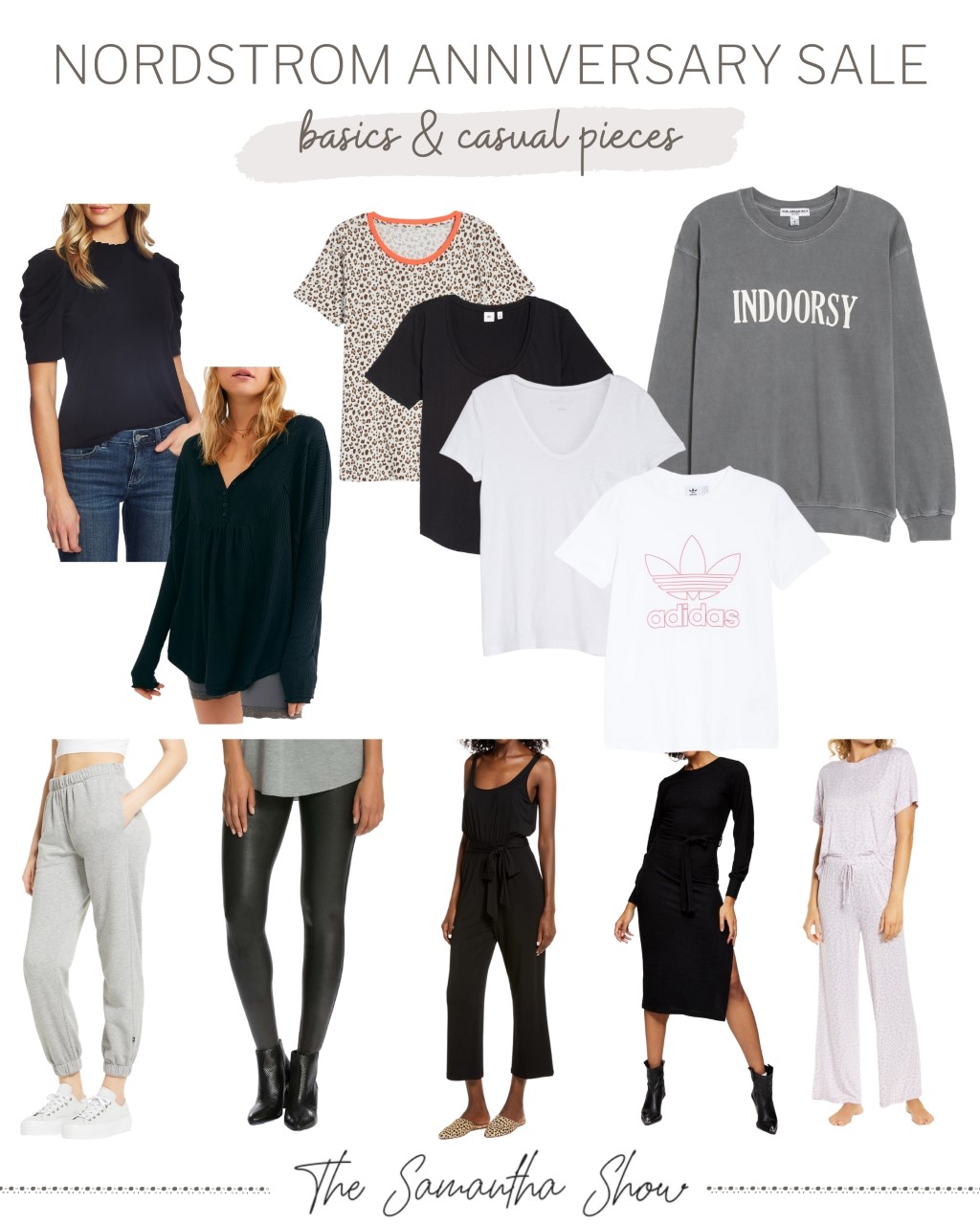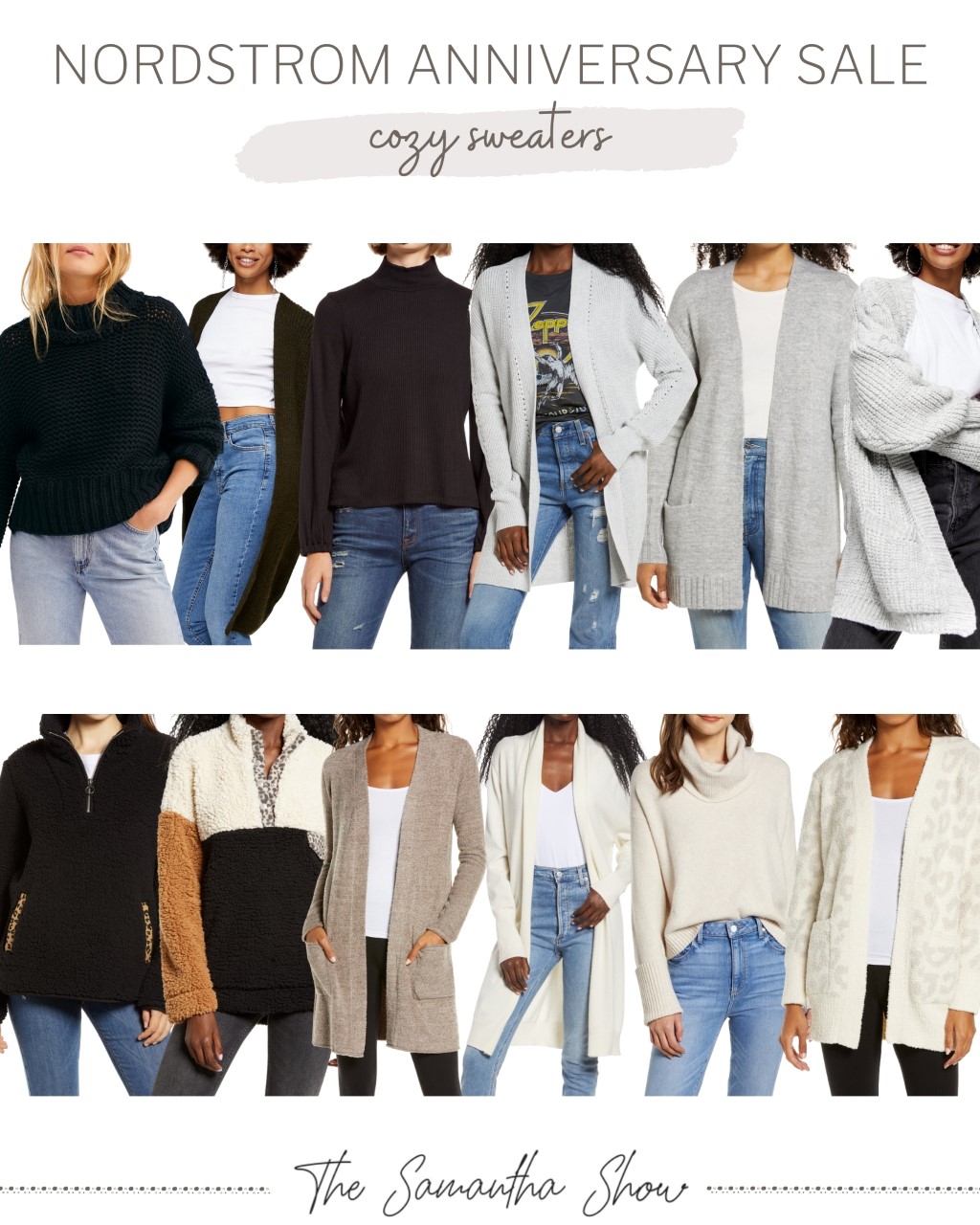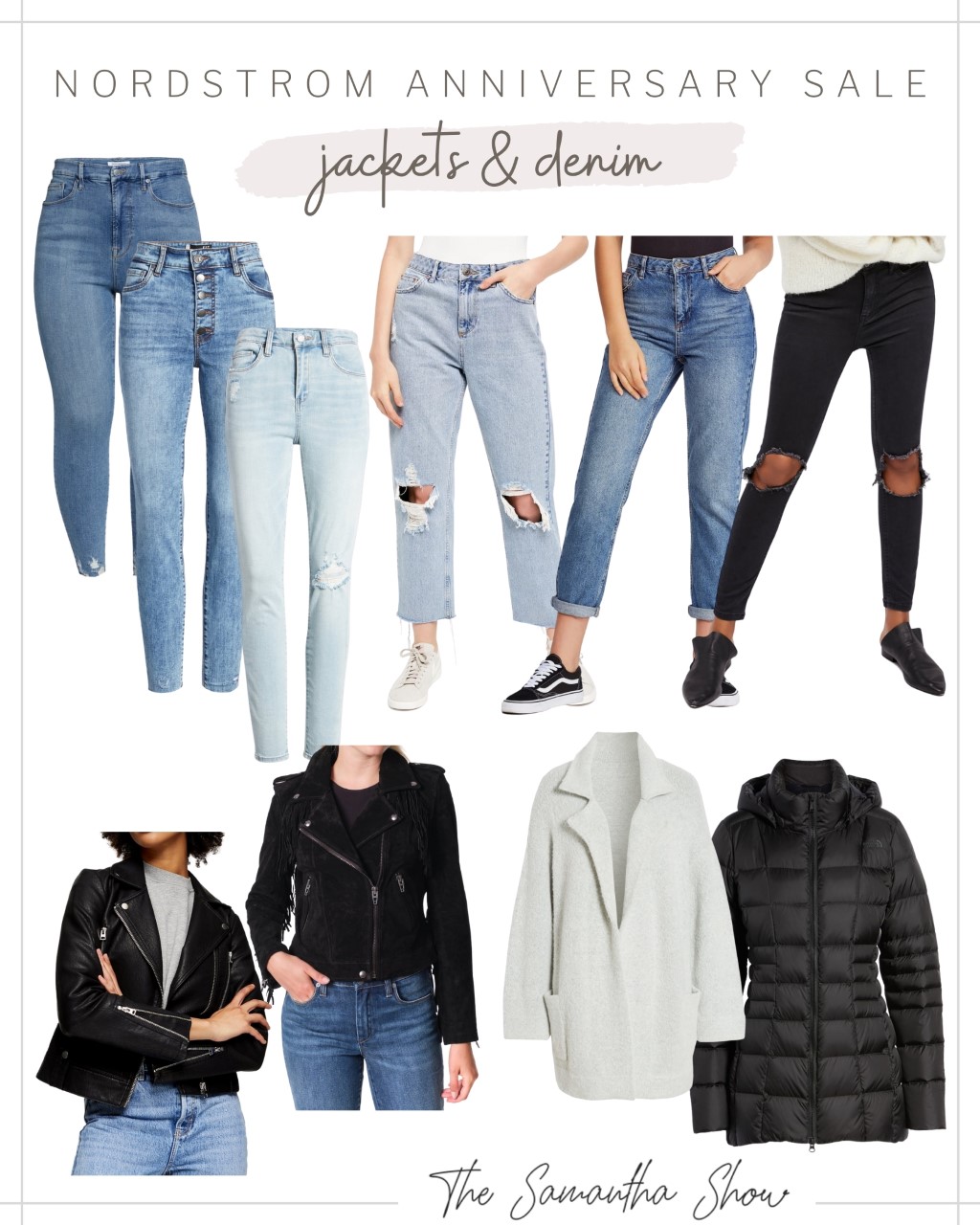 Moving on to some other categories! When it comes to kids, I don't believe in spending a TON; they grow so quickly and it ends up being a waste of money. However, there are a ton of great jackets and boots that are great investment pieces for the upcoming fall and winter season. And those are more want vs need and these brands are brands that are known to withstand the cold, wind, snow, etc!

So here are my pics for Big Girls/Toddler Girls and Big Boys/Toddler Boys. The boys pieces and prices are INSANE if you ask me; my son lives in pullovers, sweatshirts and athletic gear so I'll be stocking up on a few things for him for sure! Shorts for $9, sweatshirts for $15, prices I'm totally comfortable with spending knowing he'll outgrow them quickly.

When it comes to the home decor, I didn't find a ton of stuff I LOVED. But I did find some blankets at great price points (less than $25) that would make perfect gifts or would be perfect for chilly nights! I also added a wine rack, marble coasters, a rug, etc. I did add a cookware set to my wishlist because I am need of a good one and I've heard once you buy a set like this, you won't need a new one forever! And while it's pricey, it's a great sale price for the product!

I didn't really dive into the mens section because let's be honest, you've got a LOT to go through already haha but if you'd like to see the mens section, I'm linking it here for you.
And there you have it! The Nordstrom Anniversary Sale: 2020 Edition. Of course, there are SO many more items than the ones I shared. But these are the ones I felt were the best bang for your buck, quality pieces that would last you past any "trend". Please tag me if you grab any of the items I shared… I'd love to see! Happy shopping! xo
Full disclosure: I make a small affiliate commission if shop using my links. However, I only make that commission if you come back to my post when you shop (I will not receive commission if you shop from your wishlist). I'll be sharing this post over the next few weeks as it opens to more people! THANK YOU!