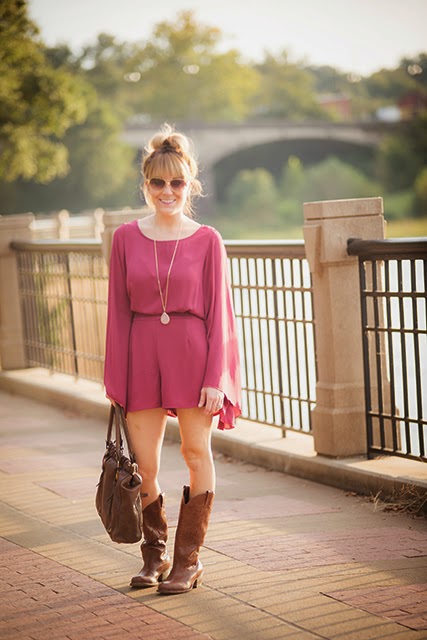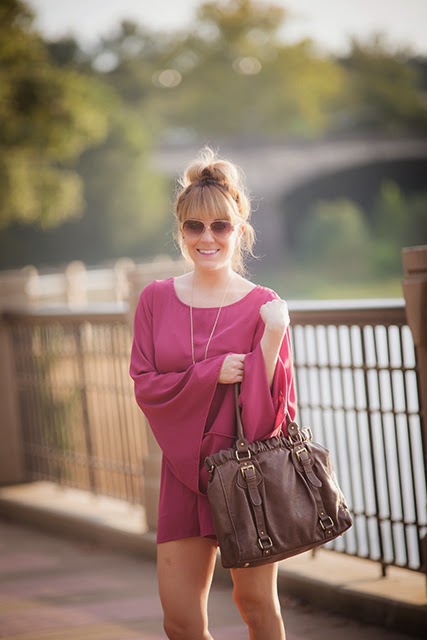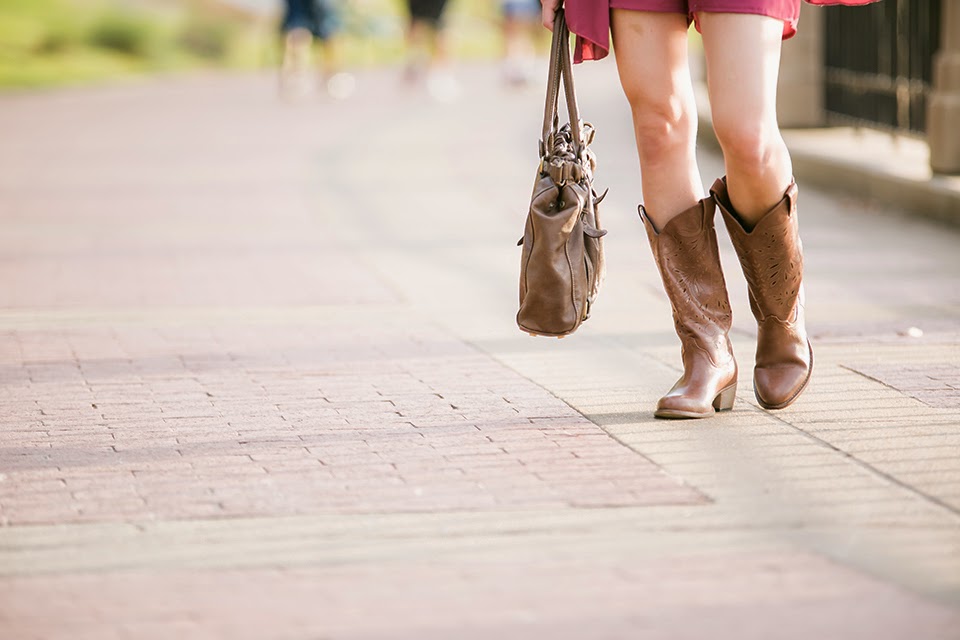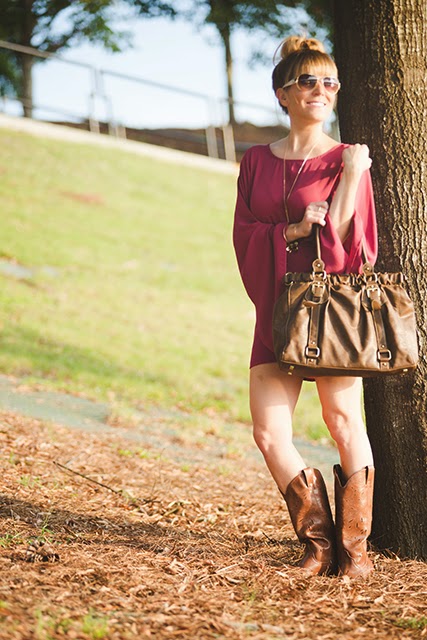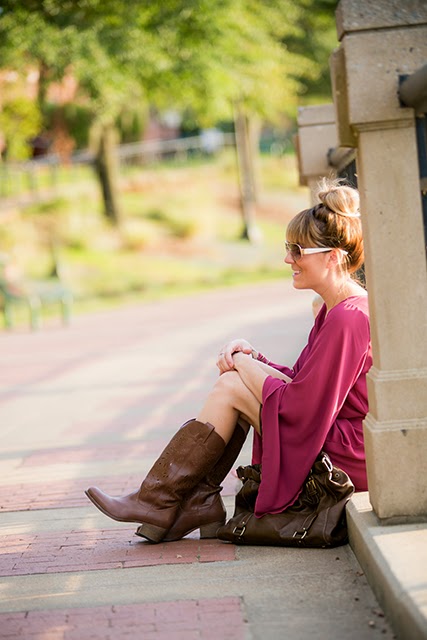 I love cowboy boots. And although some people may think they're only for country concerts and line dancing at bars, I beg to differ. Especially this season, hints of western/cowboy influence are all over the place! Even on the runway 🙂
My favorite ways to wear them? With skirts, rompers, and shorts. They can still be worn with leggings or jeans if you choose to do so, but because I have short legs, I think wearing them with shorter bottoms elongates me. Maybe it's in my head but that's just what I usually do.
Of course the changing of seasons comes into play here. Georgia is starting to cool down but we've still had bursts of 80 degree weather here and there. This happened to be one of those days. Once it cools down, I will most likely pair these with skinny jeans and oversized sweaters. Get this girl a chai tea latte and let's call it a day, shall we?
There are so many different styles to choose from; heel, no heel, short, tall, etc. I normally wear a lot of black but in the fall, a lot of my wardrobe consists of browns, yellows, and greens. Hence why I chose a pair of brown boots.
I love them because they can totally change an outfit; this outfit is dressy but wearing them with jean shorts and a crop top would make the perfect casual outfit. So versatile if you ask me 🙂
People often ask me how to dress on trend and in things other than yoga pants and t-shirts while having young kids. Well here's my secret; find things that look super nice but are easy to move around in. These boots from
Rack Room Shoes
are ultra comfy but trendy and complete the outfit. Because I'm still nursing, this romper isn't exactly practical when it comes to that but I knew we would be back before she needed to eat again 😉 Stay tuned for a post on that down the road…
Tell me… are you a fan of cowboy boots? Why or why not?