My fitness routine and how I stay motivated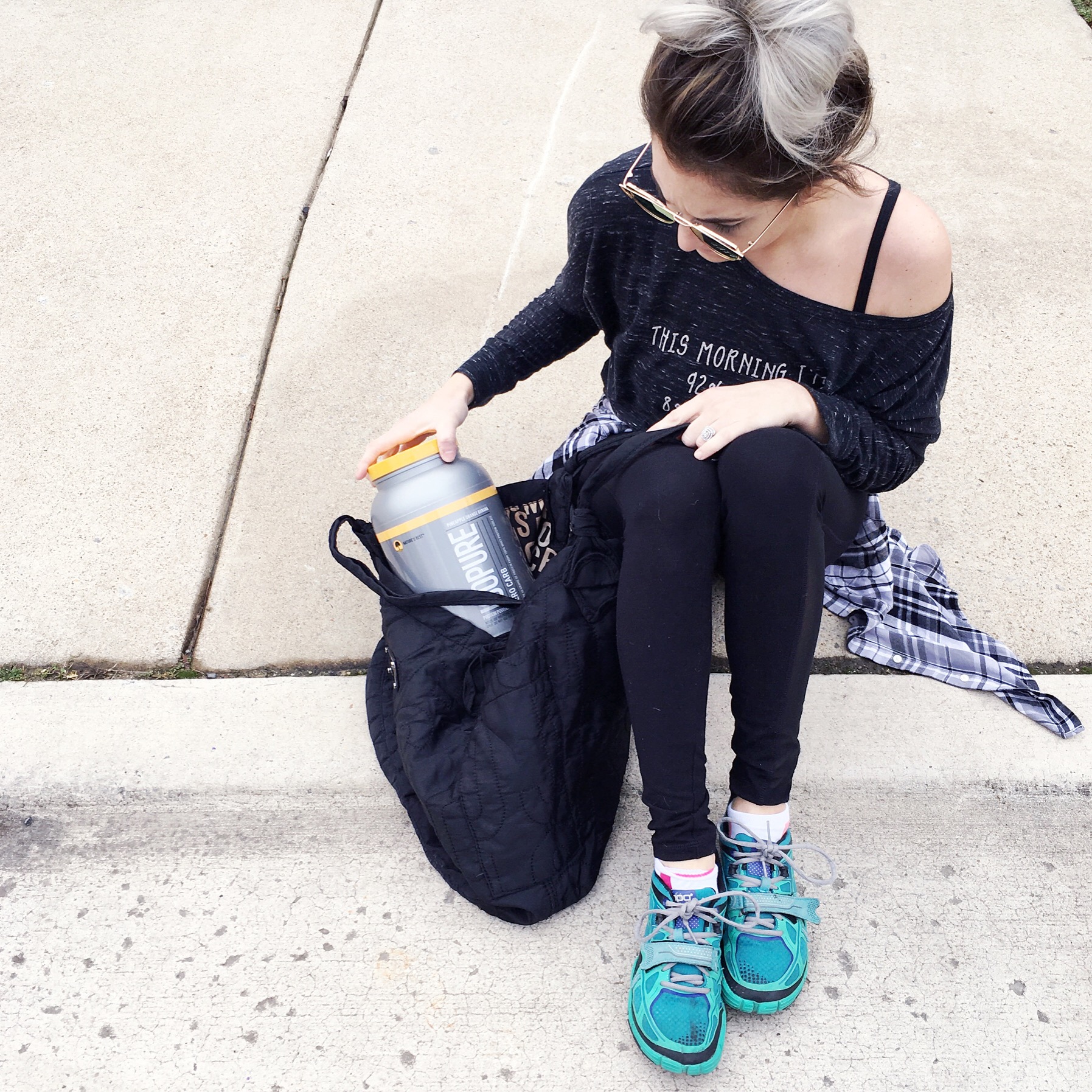 I've written about fitness here and there but I always feel like I can't  offer much advice. Why? I'm not an expert. In fact, I barely know what I'm doing. And the only reason I somewhat know what I'm doing is because I have friends and Pinterest to point me in the right direction.
But regardless, I wanted to share my current fitness routine with you guys because if you follow me on Snapchat, you may see a lot of new things happening. Maybe even some things you have no idea what I'm talking about. So let's break it down.
Less cardio. I used to be a cardio queen. I would go to the gym and do an hour of cardio and call it quits. And I was losing weight, yes. However the minute I skipped a few days or God forbid a few weeks, the pounds just came right back on. Because cardio does nothing but burn calories. Sure, it's great to have endurance and keep your heart and lungs healthy and happy. But you're really not doing anything but burning calories to lose fat.
Lift weights. I used to DESPISE weights. I felt like they were too hard and I didn't feel like I was really doing anything because I never sweat the way I did when I did cardio. Well boy was I wrong. Lifting weights helps you tone, tighten, and burn calories even after leaving the gym. To be honest, I would MUCH rather lift now than do cardio. And it's definitely not as scary as you think.
Macro dieting. I shouldn't call this a diet but that's the technical name. Instead of counting calories, I count my macronutrients, which consist of carbs, fats, and proteins. Based on a formula, I know how many of each category I can have. You can read more about it here (I'm not the best at explaining it and I'm still learning!)
But here's an example of my day:
Breakfast: Chocolate Protein Pancakes with PB2 + strawberries.
Post-workout: Idealshape shake + PB2 and Soy Milk or sometimes water.
Lunch: Beans, rice, salsa, low-carb wrap with veggies, taco soup, etc. I'll break this down in another post!
Snack: Apple, veggies, cheese, nuts, yogurt.
Dinner: Tofu, Meatless "meat", beans, rice, salad, eggs.
Those are some of my favorites! There are so many great recipes on Pinterest and I usually turn to those when I feel like I need to switch it up. But I'm a creature of habit and I really don't get bored with those yummy meals 🙂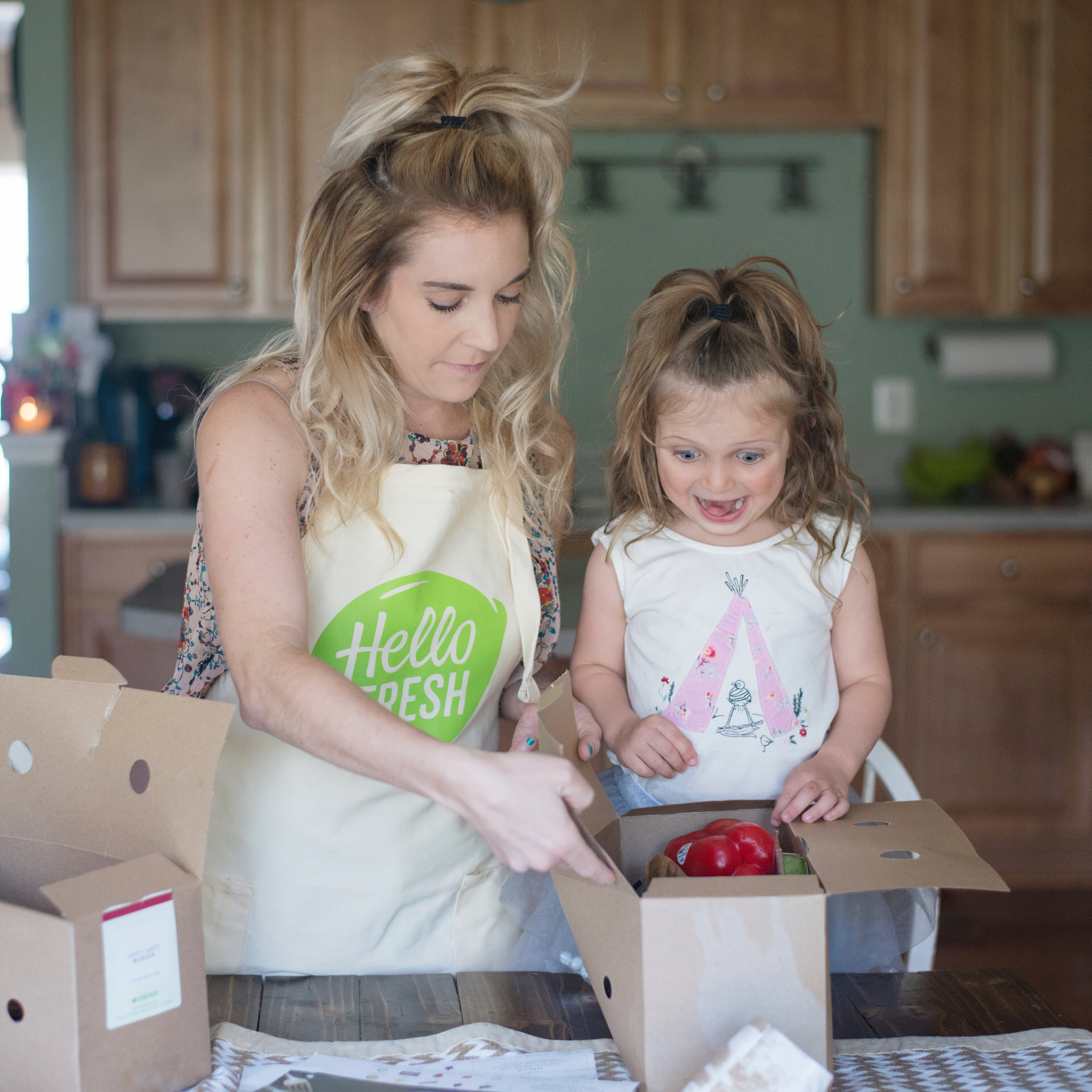 I stopped eating meat. I wasn't a huge meat eater anyways but over the past few weeks, the idea of meat just grosses me out to the point of vomiting. I've always been super picky but as of late, I've decided to give it up. I no longer eat any sort of red meat, pork, and I'm on the verge of giving up chicken and turkey as well. It's a personal choice and I know that as long as I'm getting protein another way, I'll be just fine.
I recently switched my Hello Fresh box to a vegetarian one, so I'm excited to see what other creative meals they pass my way! You can try it too and save $40 off your first box with this link!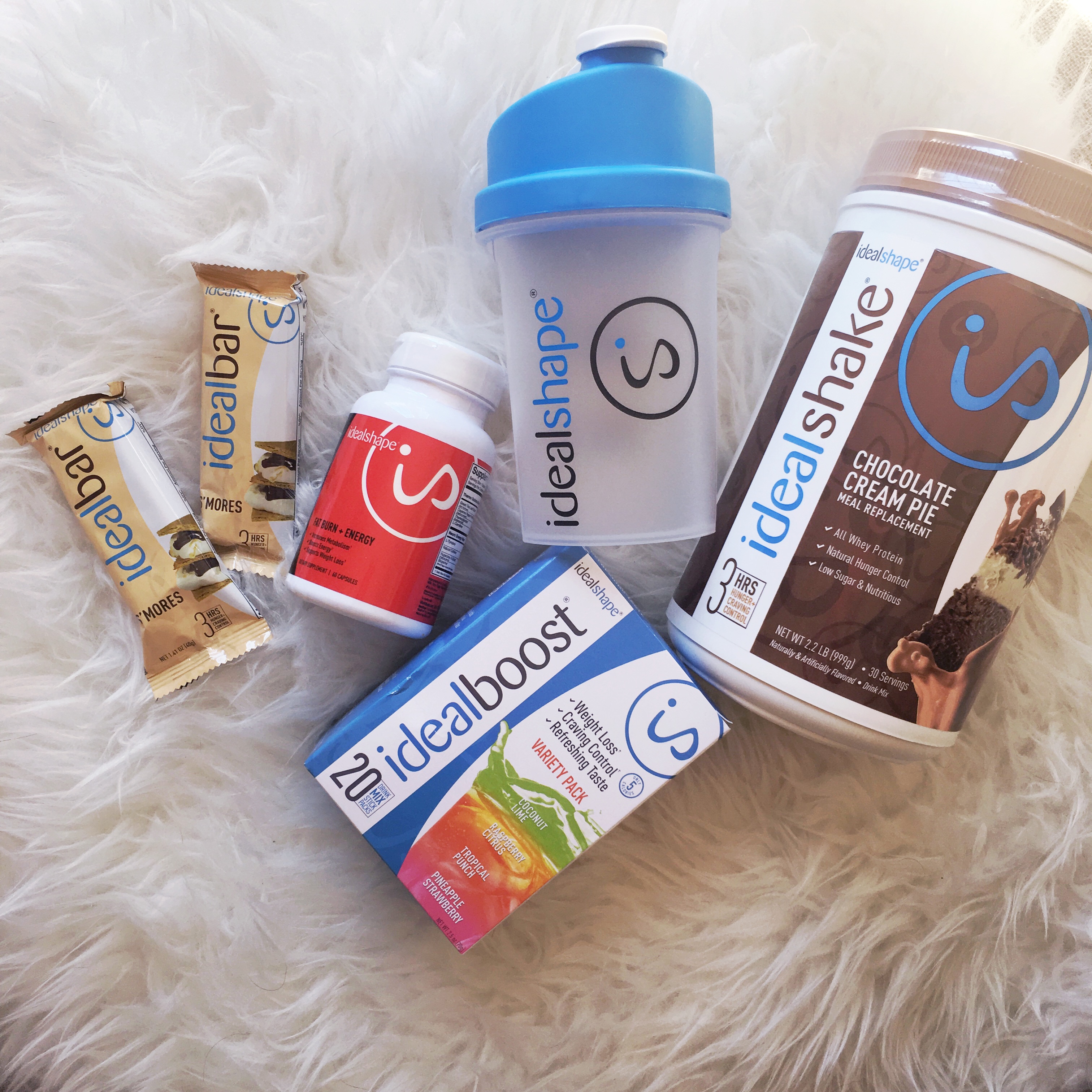 Shakes are my jam. Seriously, I could have shakes twice a day. Maybe three. I used to love Shakeology but it became too pricey. I've since found IdealShape and I'm obsessed. I have the Chocolate Cream Pie but am dying to try the other flavors. You can check it out here!
Workout clothes make me happy. Finding and wearing cute workout clothes make me feel so much more confident in the gym. I used to wear leggings and an old Rec t-shirt and there's NOTHING wrong with that. But working towards a goal and rewarding myself with new pants or a tank has helped me stay motivated! I was recently sent a box from Ellie Activewear and I'm obsessed with their clothing! It's a monthly fitness subscription box and while it's a little pricey at $49.95, the quality and products included are amazing. And you receive FIVE fitness items. You can also skip or cancel at anytime too.
In this past month's box I received:
Tank
Leggings
Sports bra
Armband
Hand therapy set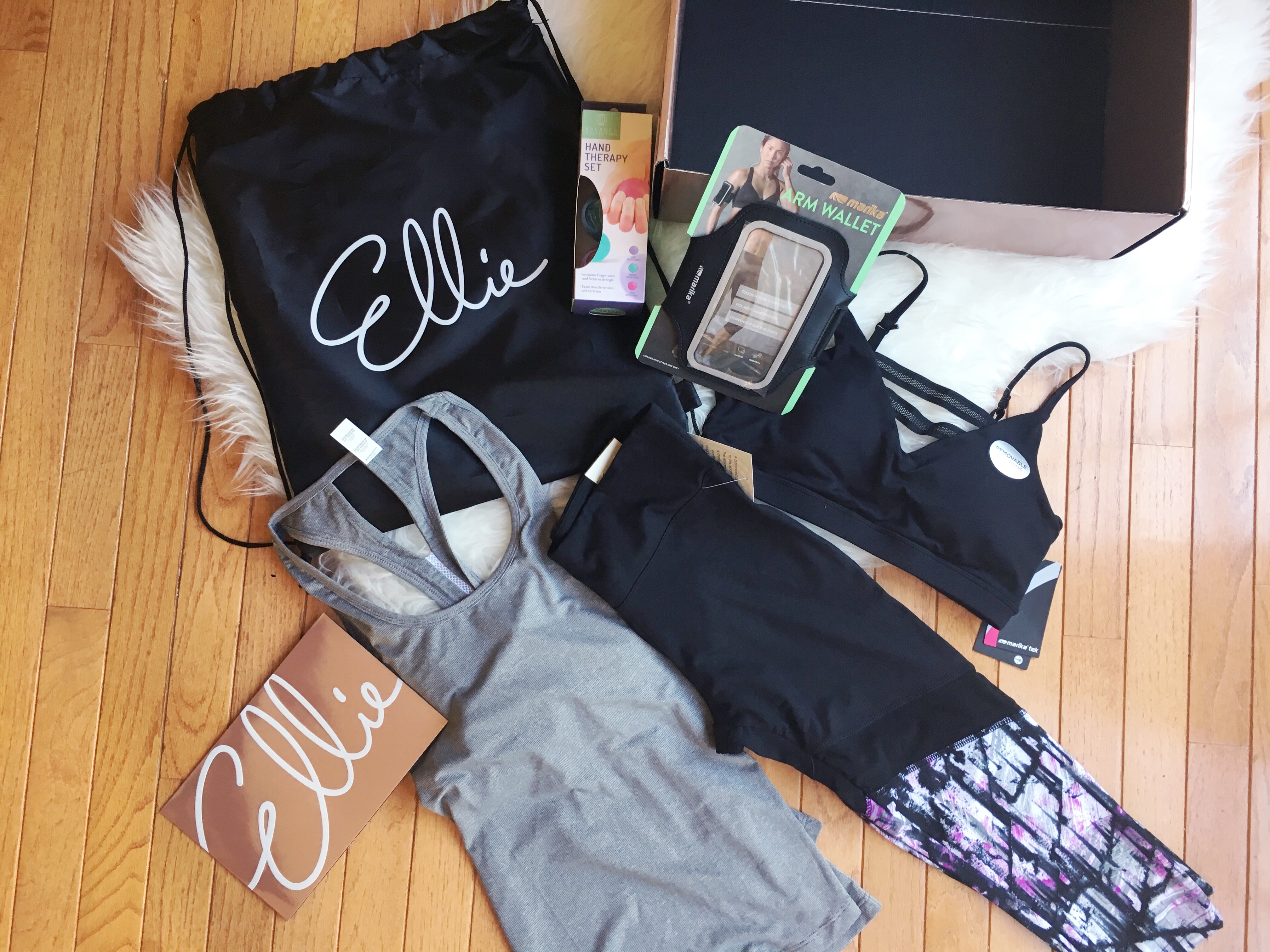 Are there days when I don't want to workout? Sure. Absolutely. But I know it's not an option. I've worked so hard to make these changes because I wanted to take control of my health. I wanted to feel good about myself and I wanted to help ease my anxiety too.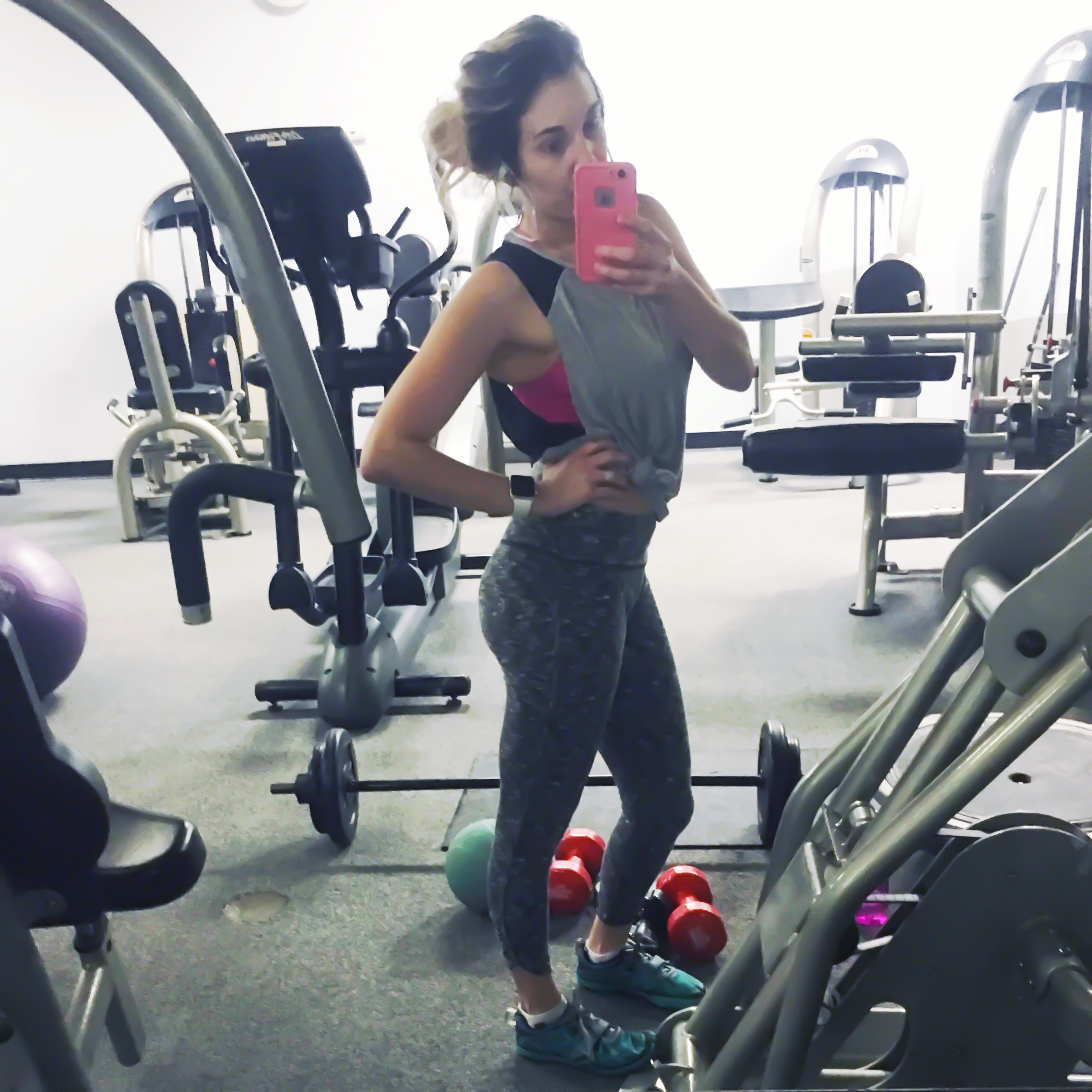 What's a typical week look like?
Monday- Cardio. With some lunges thrown in at the end.
Tuesday- Legs
Wednesday- Arms
Thursday-Legs
Friday-Arms
Saturday- Supposed to be my rest day but sometimes I go and just do a light leg workout and cardio.
Sunday- Rest day if I didn't rest Saturday and if not, then arms.
I usually do 5-10 min of cardio to warmup or cool down. Sometimes I do different muscle workouts (ie: back, shoulders, etc) but since I'm still learning what exercises work certain muscles, I just kind of do what I can.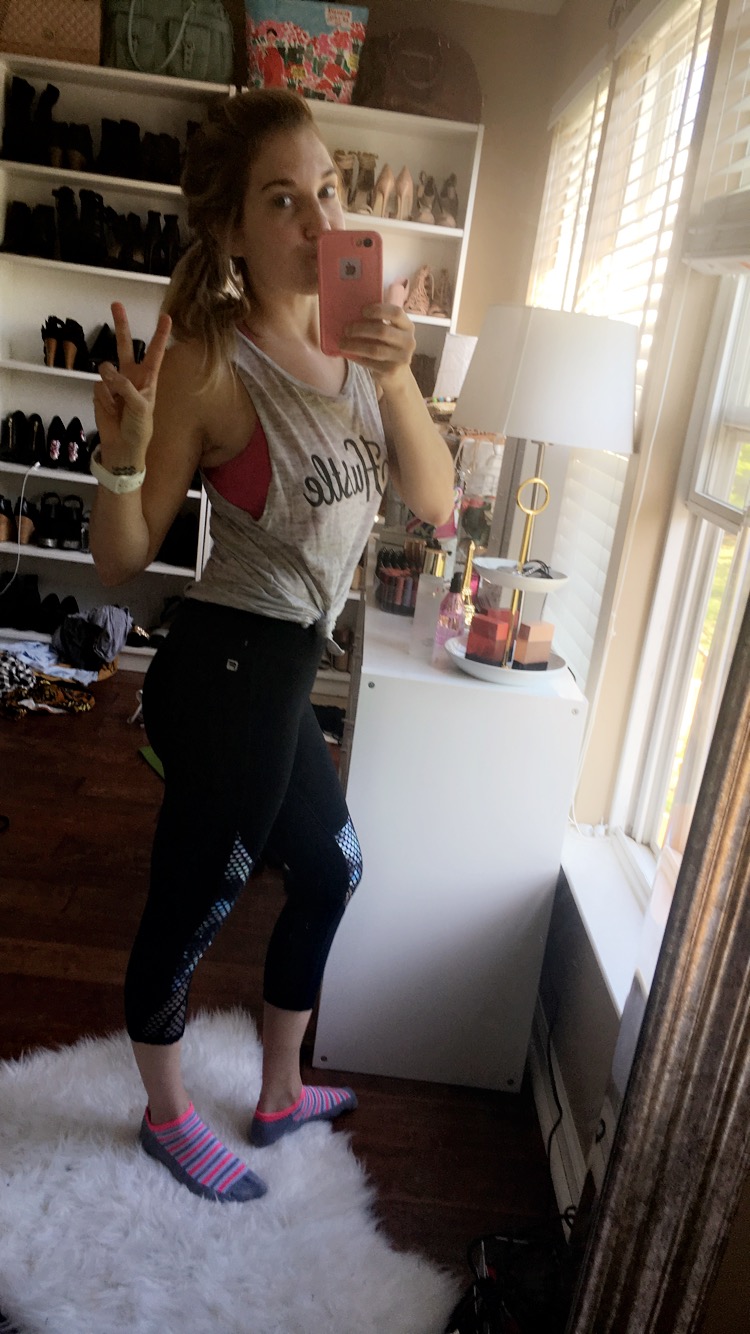 I'm not embarrassed to pull out my phone and look up workouts on Pinterest. Seriously, pictures are a lifesaver!
If I don't feel like going, I get dressed, put my shoes on and drive there. Then I have no excuse.
Working out should be enjoyable so find something you like to do. Go on nature hikes, ride a bike, join a group fitness class, get a DVD to do at home… whatever! Just do what makes you happy and what makes you feel good.
I know finding the time can be hard sometimes but if you can do 30 minutes a day, that's all you really need. Eat healthy, stay active, and BE HAPPY. That's what it's all about, right?
I have a LONG way to go but I am loving how I feel right now. I sometimes get discouraged when I see the number on the scale staying the same or dropping and then going right back up. But I know I can't judge it based on that. It needs to be based on how I feel and how my clothes fit.
If you've been looking for the perfect time to start, there isn't one. JUST DO IT NOW. Start small and just make small life changes. Doing something extreme will cause you to derail and we don't want that. But believe me when I say this, once you start and get into a routine, it becomes part of you and you will WANT to do it.
If you need support or have questions, let me know. And feel free to share any links below! I would love to see workouts, recipes, etc!