The perfect staple dress for spring.
I bought this dress a few months ago because it looked super comfortable and I wanted something to accommodate my growing bump. And boy has it grown! I've literally doubled in size since taking these pictures and I still have 15 weeks to go… #sendhelp….But this dress is not only perfect for pregnancy, but the perfect staple dress for spring. And I'm going to share how I styled it two completely different ways!
This dress is easy to throw on before running errands or heading out after a day at the pool. And I specifically loved this dress because I loved how it could be dressed up and down. In the first look, I paired it with this breezy kimono and white block heel sandals. This would be the perfect dress to transition from work to happy hour because you can literally wear anything with it!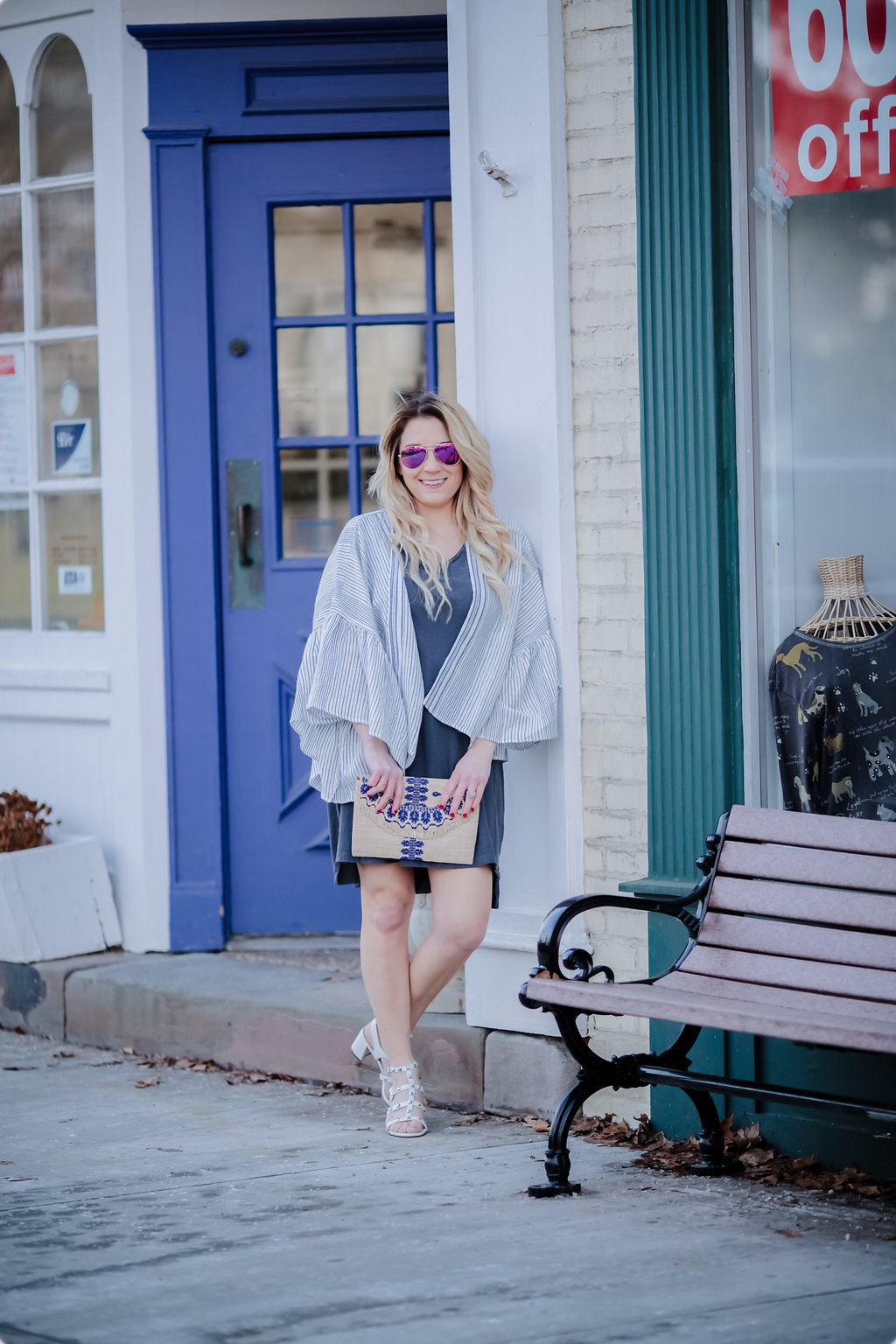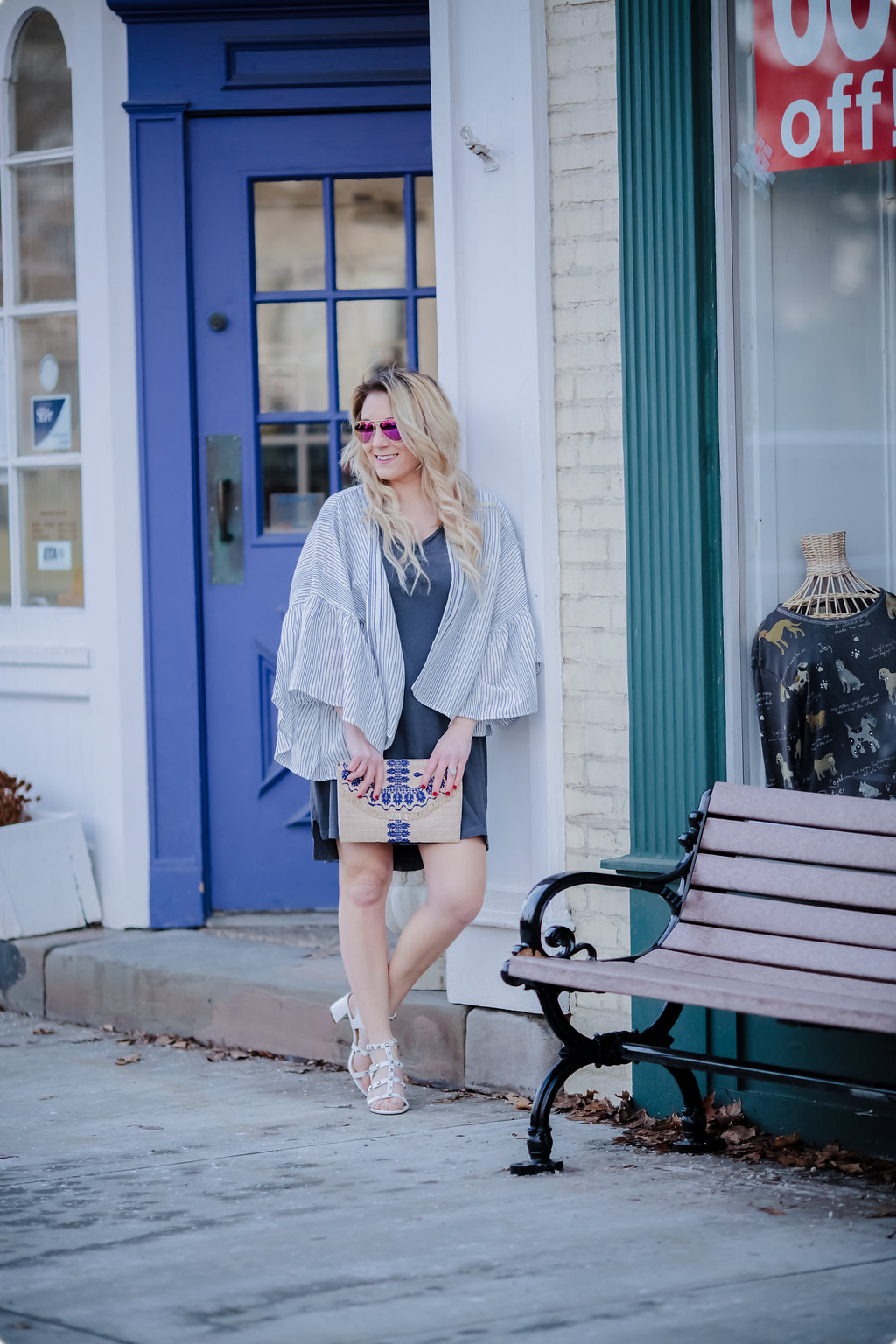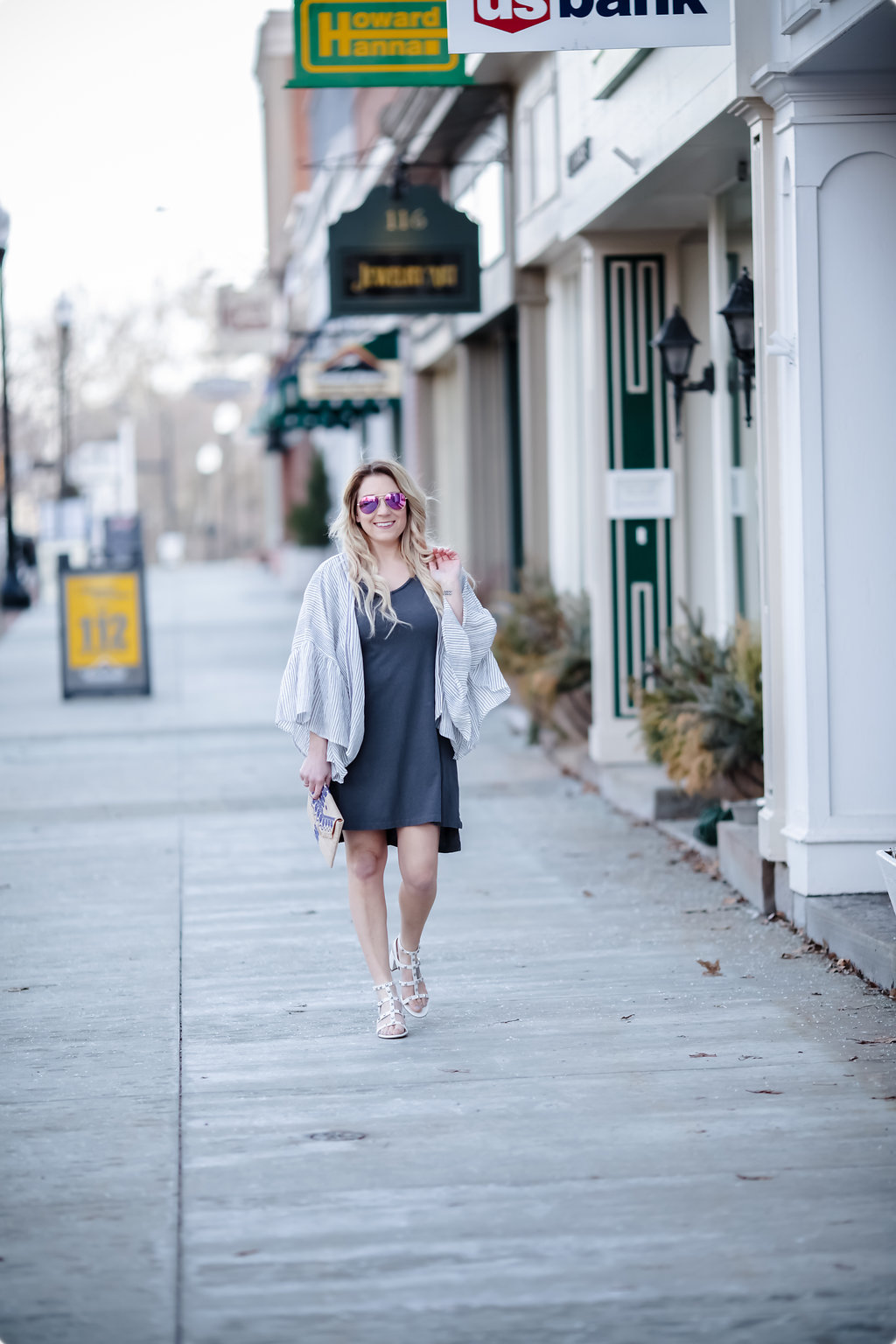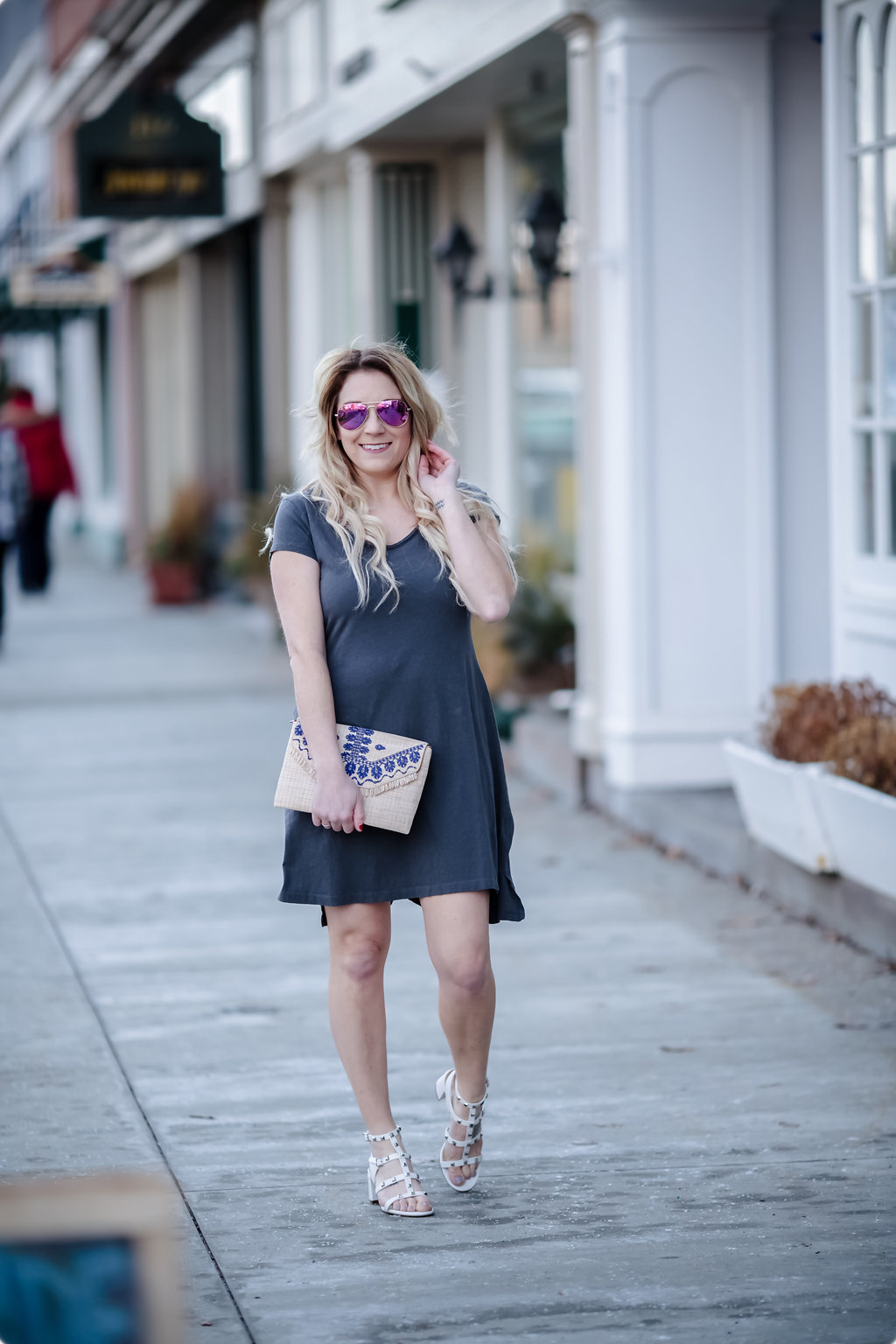 I purchased it in both colors because once you find a comfortable dress, you stock up in all colors! That and it was only $19.99 so I needed it! Even better? Right now if you spend $40 on select items, you get a $10 gift card. And these dresses count in the select items… woo!
In the second look, I paired it with a jean jacket and slides for a more casual vibe. I loved his dress because not only is it comfortable, it's also flattering. You have to be careful because t-shirt dresses can sometimes look boxy and sloppy. But this one doesn't look either of those ways. It's flowy but also gives you a shape… which was a must for me! The slides are also only $12.99 and I know they'll be my go-to when running out the door.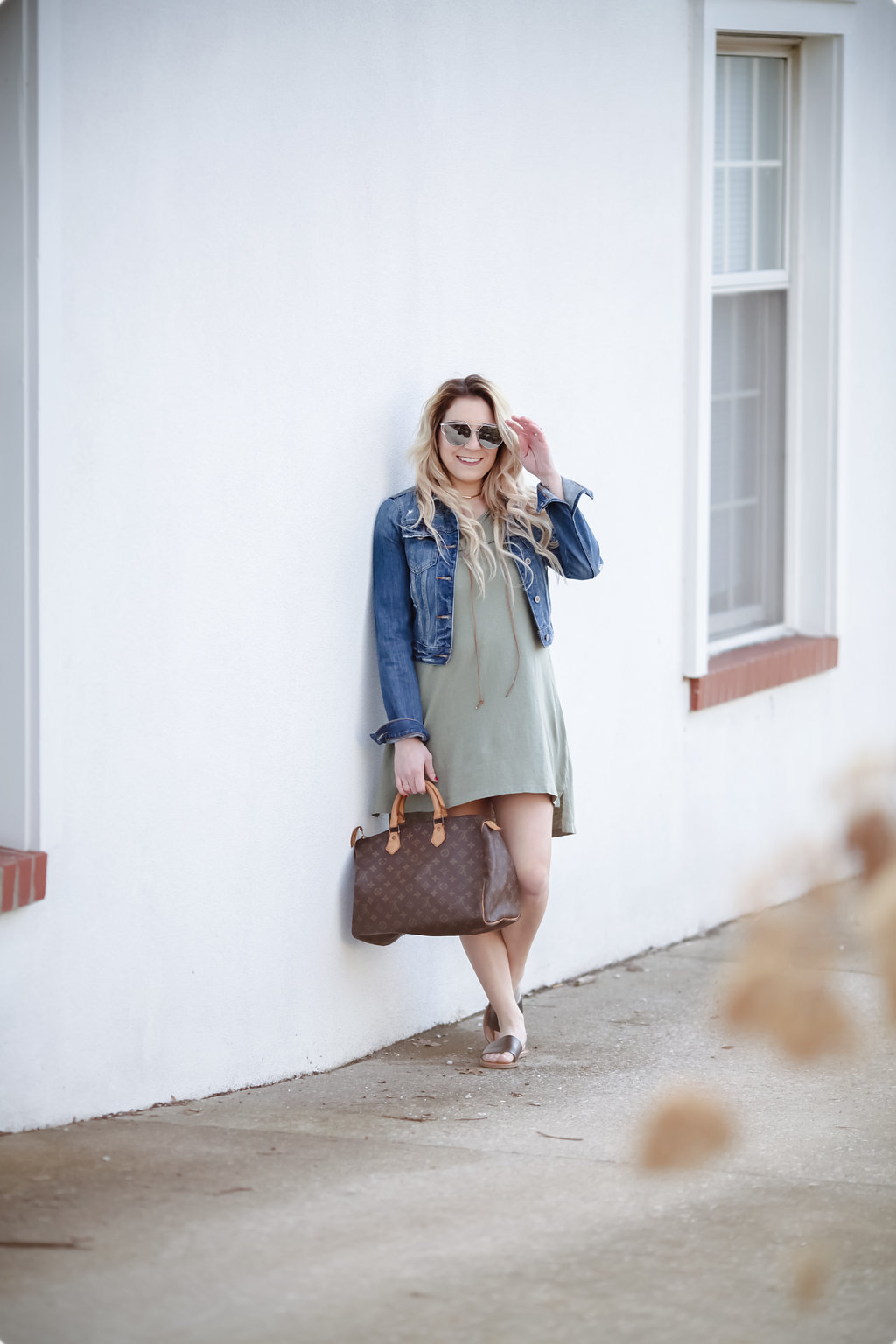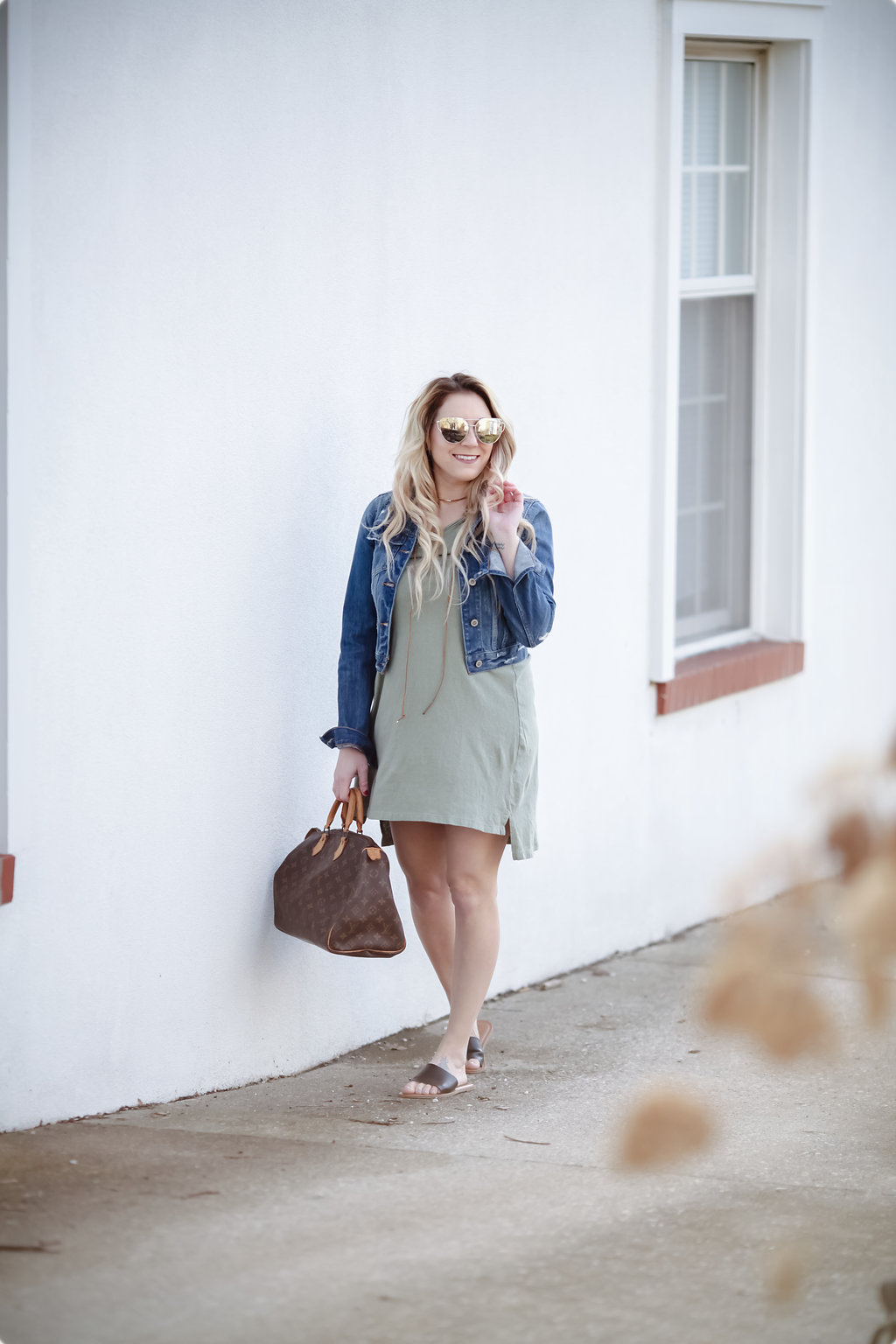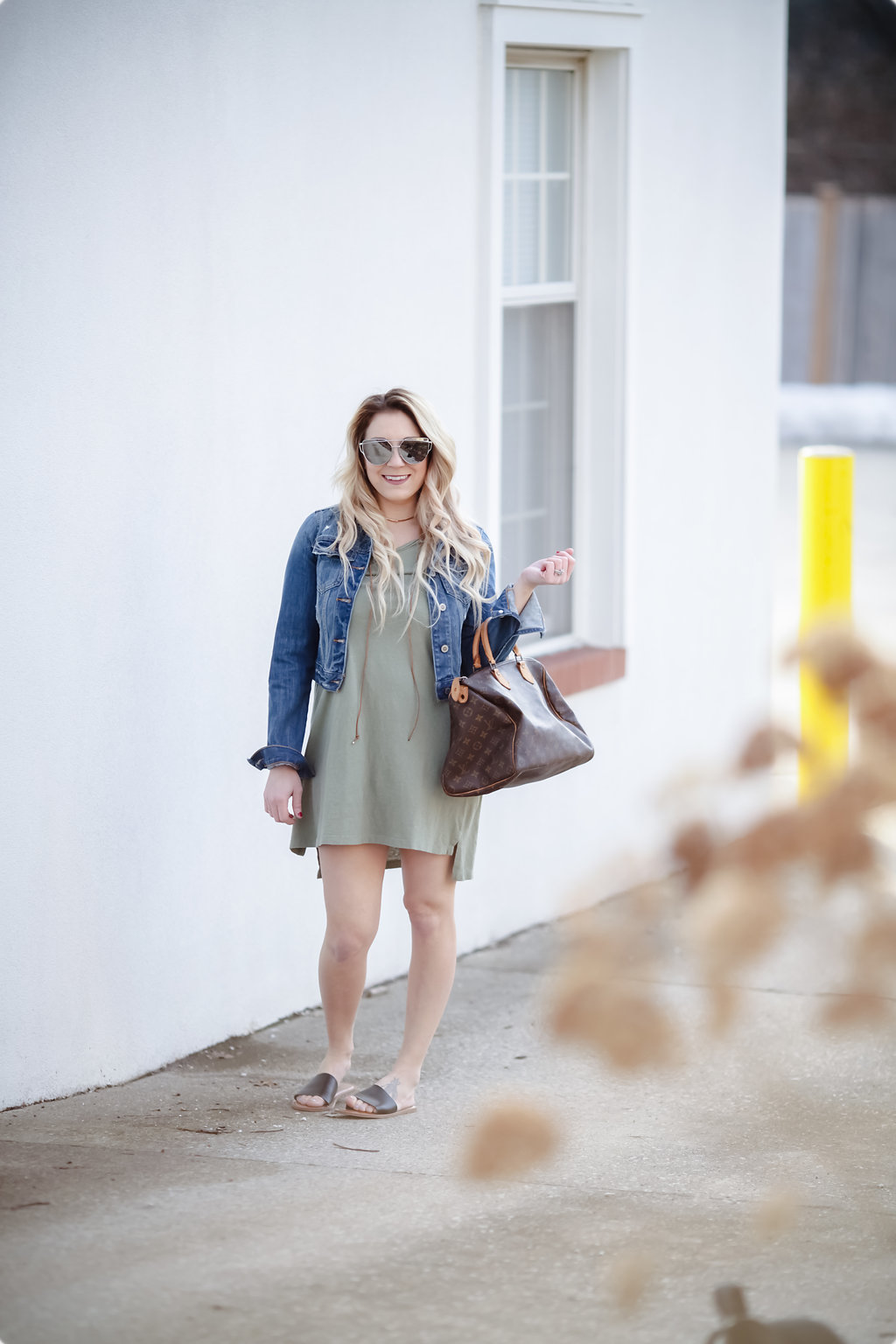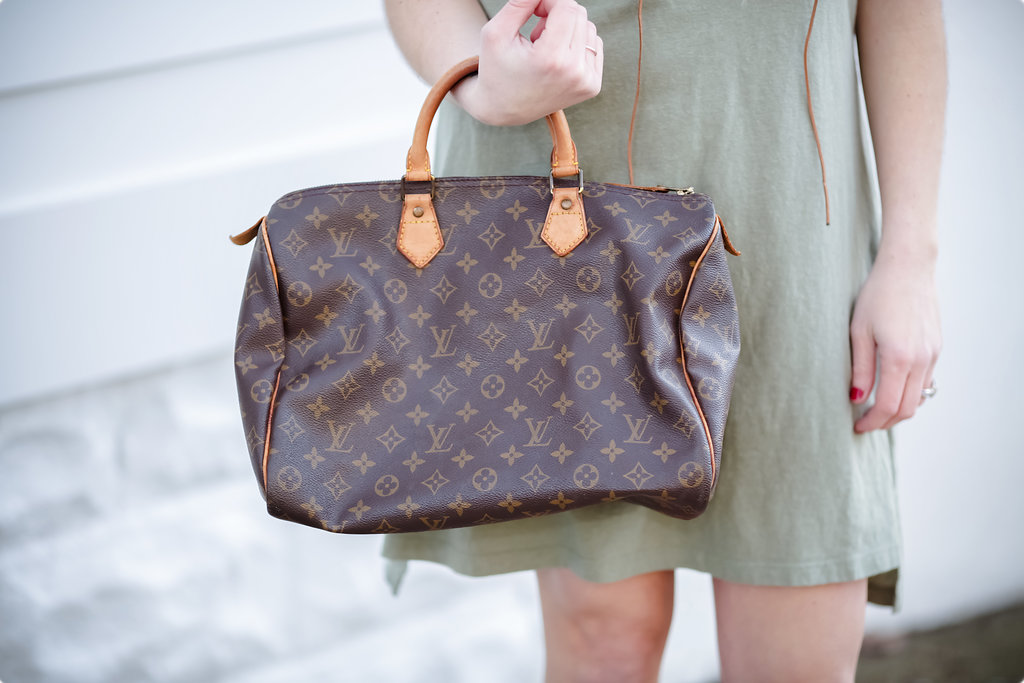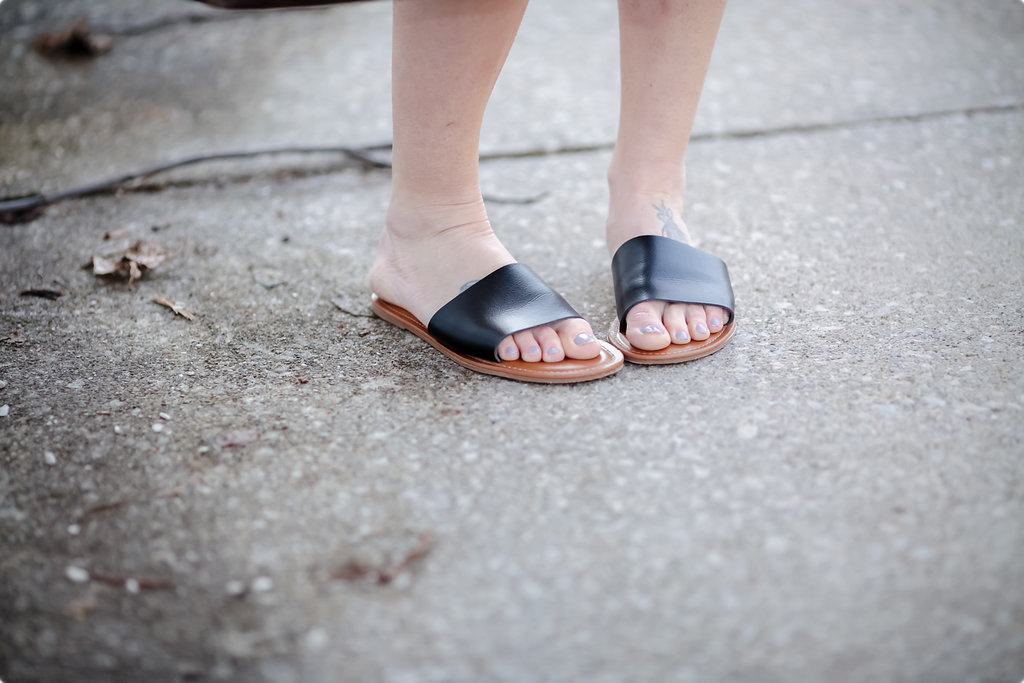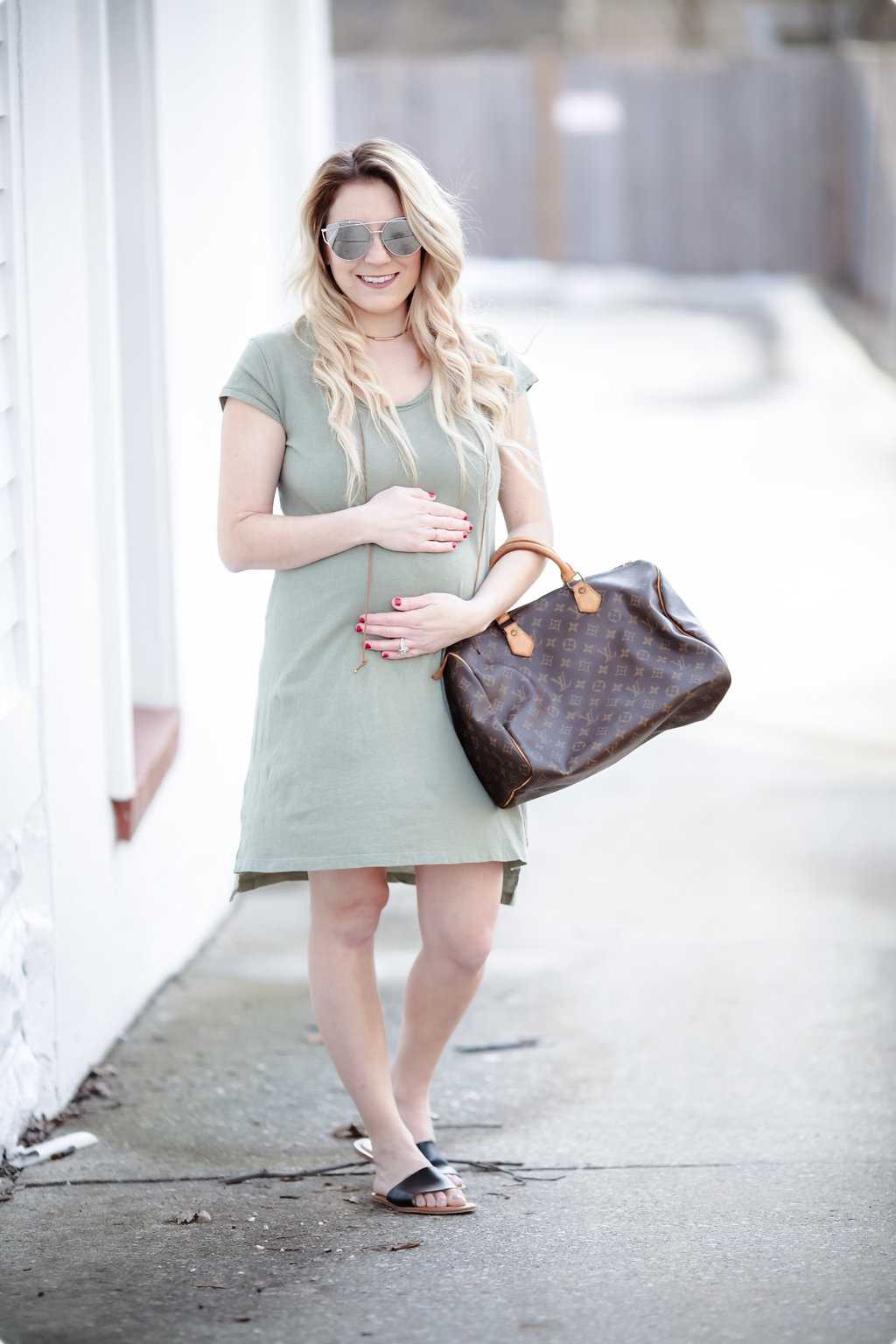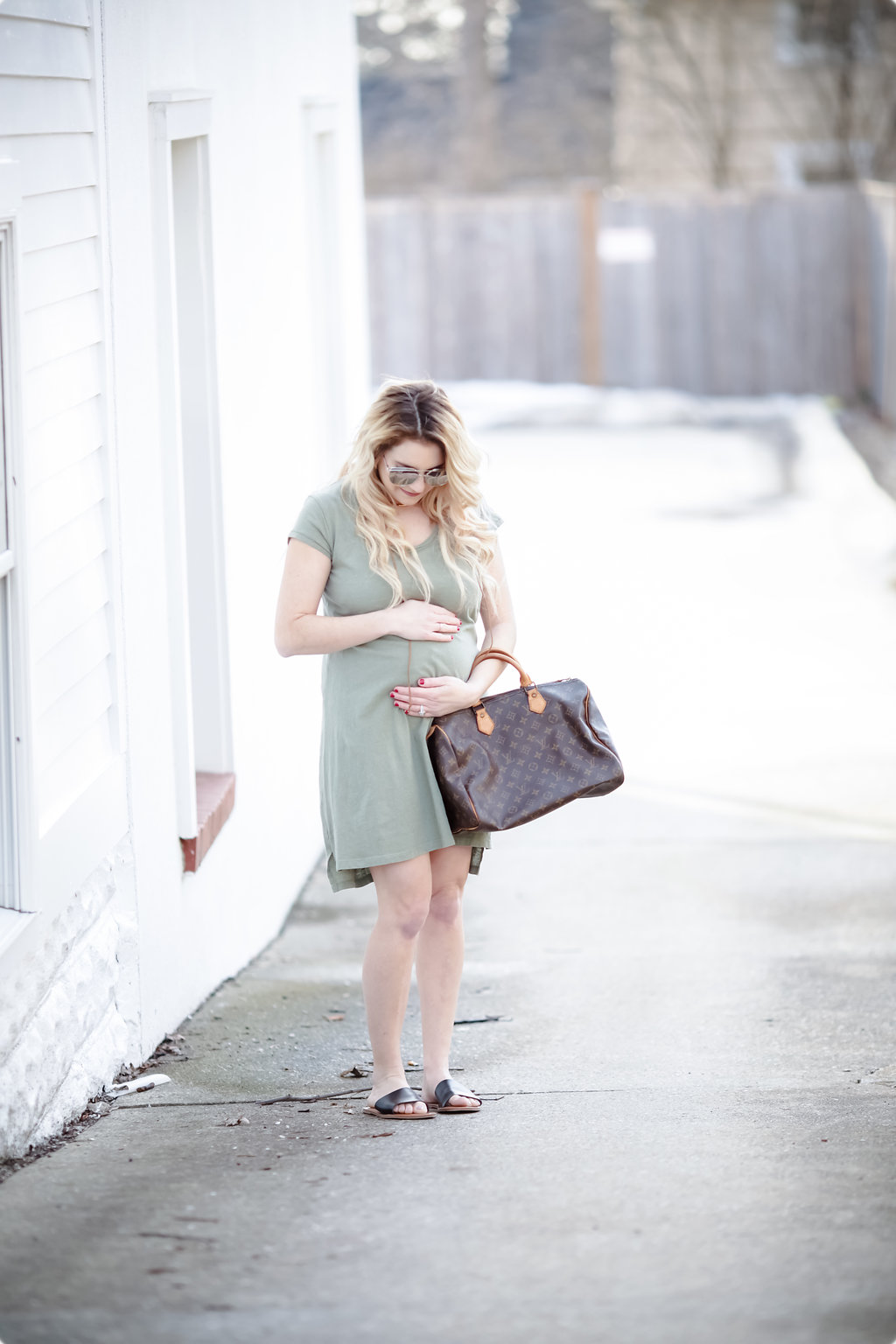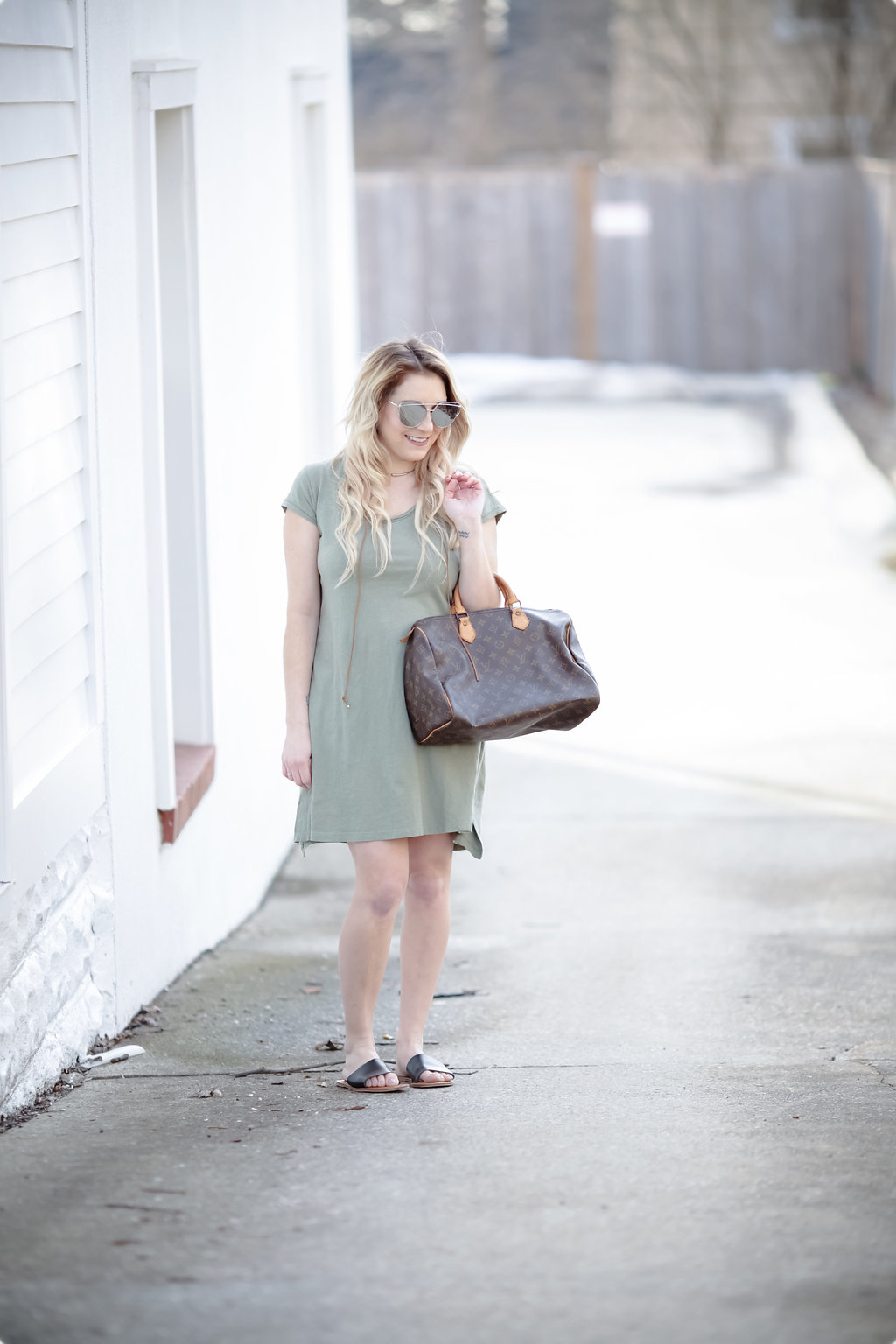 I know warmer weather is just around the corner (or at least it better be, I'm loosing my mind with this snow/rain nonsense!) so these dresses are the perfect staple for your spring and summer wardrobe. Comfort is key but if you can look chic while doing it, even better! I like to find a few staple pieces that I can accessorize, dress up, or keep casual.
What are some of your favorite staples for spring??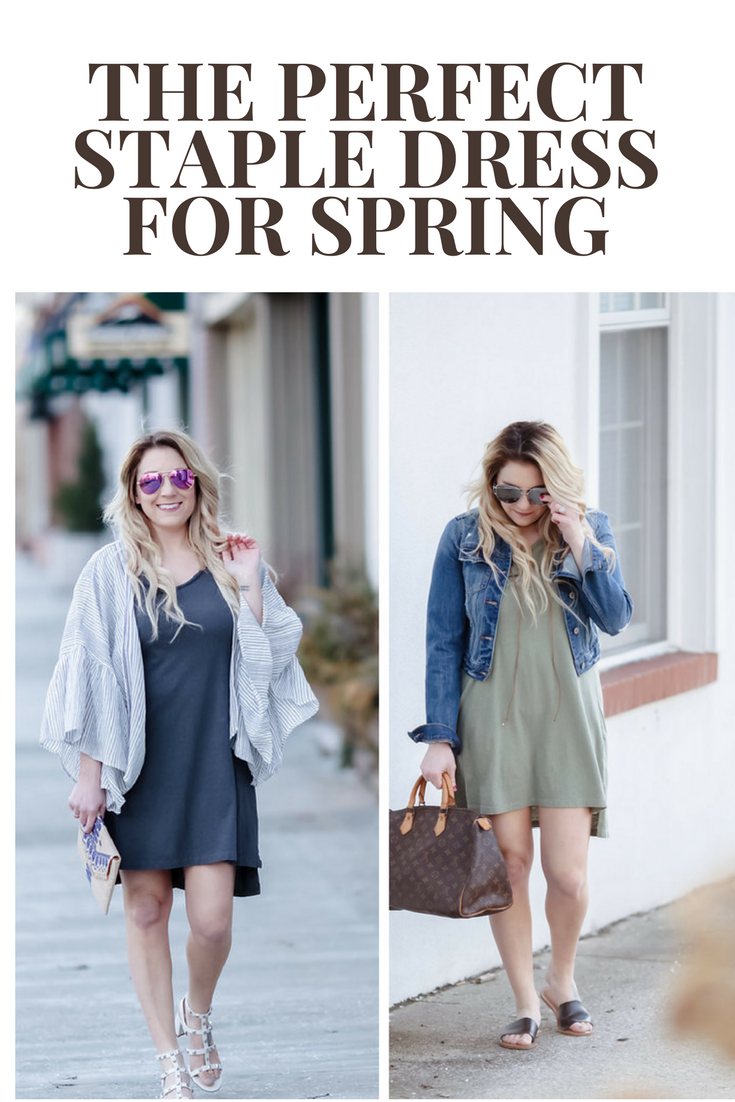 Photos by State of the Heart Photography