We imagined and played with My Little Pony as a sponsored post for Socialstars and Playskool. #PlayskoolCrew
There are certain toys you remember playing with as a child that automatically bring back nostalgic feelings when you see them again. My Little Pony is one of the toys that does it for me; I used to love playing with them and collecting all of the different ones. And now that I have a daughter, I'm excited to be able to share some of mine from childhood as well as these adorable new ones.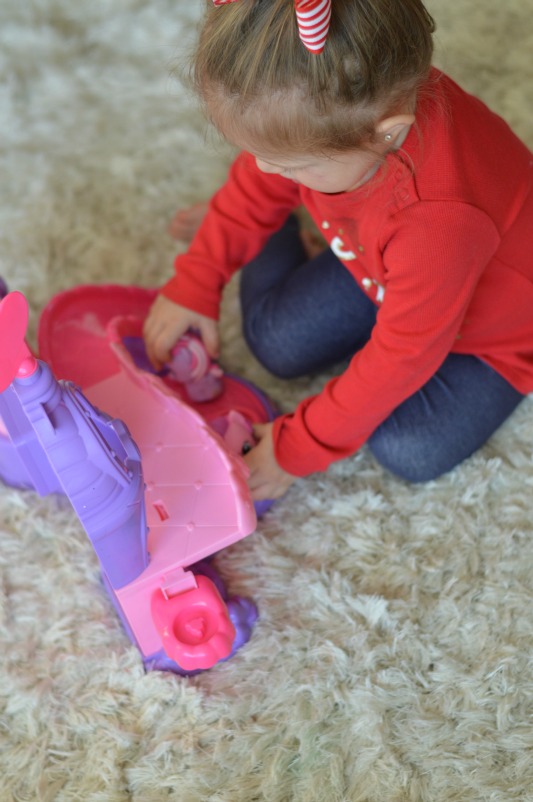 How cute is this Playskool Friends Musical Celebration Castle featuring My Little Pony?! She absolutely loves it. The kids like to pretend it's where the ponies go to school and take turns being the students and the teacher. They pretend they go to recess down the slide and then ride the merry-go-round! I love watching them use their imaginations and play quietly together so well.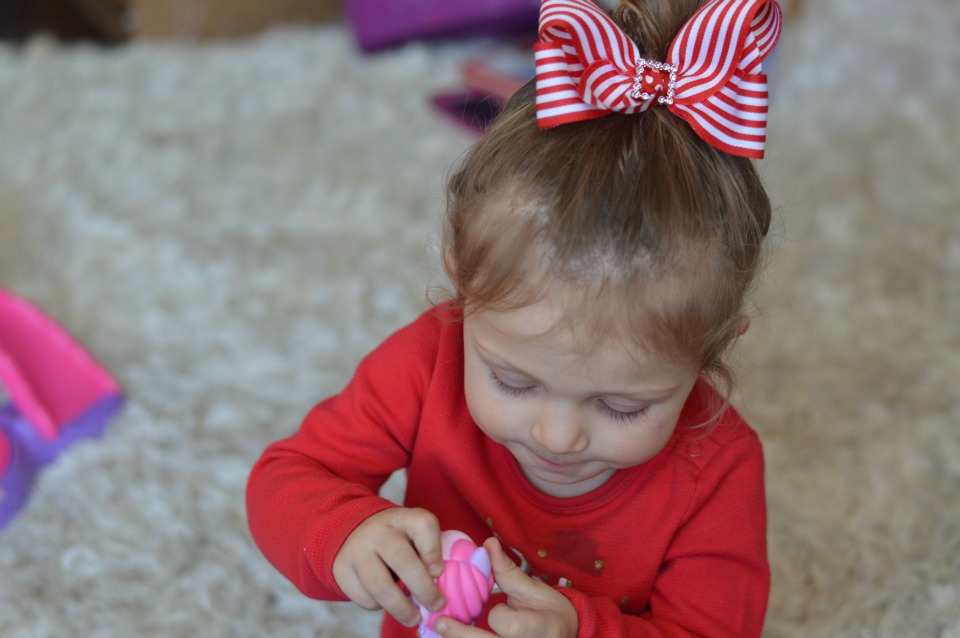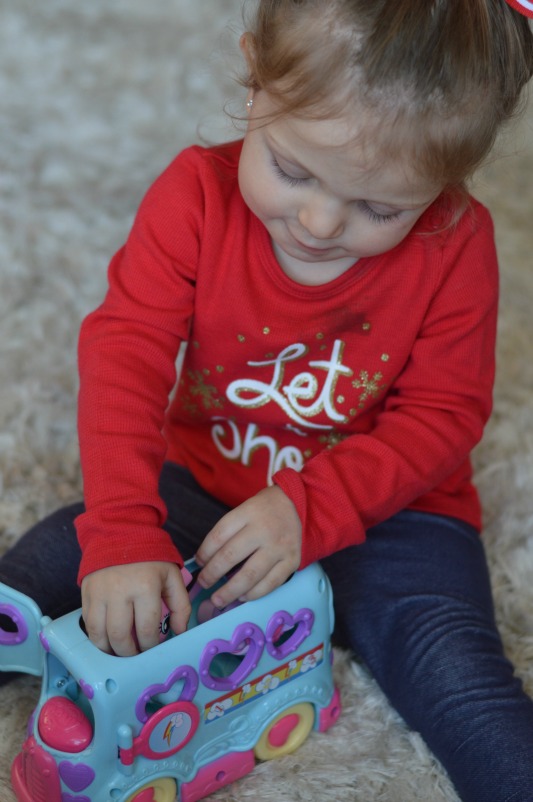 Where did they get the idea for school? I think it came from this Playskool Friends My Little Pony Rainbow Dash Friendship Bus. It's the perfect size for toddler sized hands and my daughter loves to drive them all around. She likes to open and close the sign, push the button to open the door and spin the roller on the side. The bus features Rainbow Dash but there are two additional seats for the rest of your pony friends to join in 🙂
And speaking of other pony friends, the Playskool Friends My Little Pony Figure Collector Pack includes 7 more friends! They're all different colors, have different names, and they like to choose different ones to play with each time. I love watching them use their imaginations and create different scenarios for each pony. They're the perfect size for them to pick up and carry and they love to bring them with us wherever we go!
Need a last minute Christmas gift? These toys are perfect for anyone ages 18 months to 4 years old and would make the perfect Christmas gift. Bonus? They're fun for the parents too…who doesn't love nostalgic feelings?!