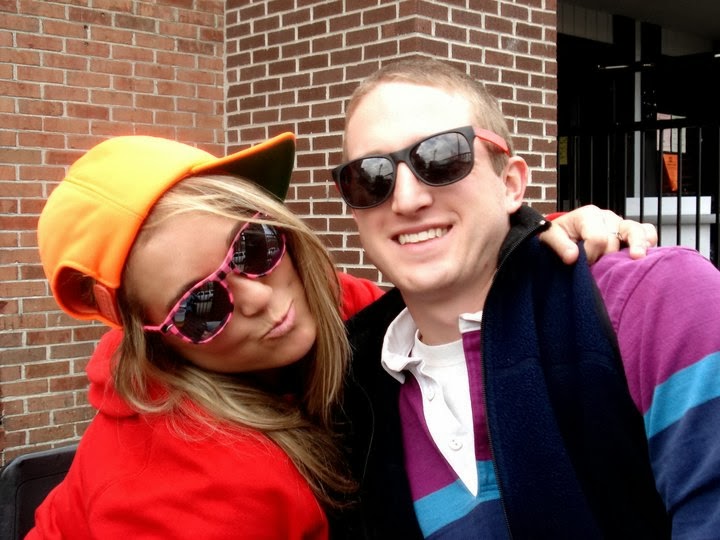 Homecoming at Miami University 2010.
For those of you who have been around these parts for awhile, you may have heard some of this lovey dovey talk before. But with the cooler weather and colored leaves painted across the lake, I can't help but reminisce about the year Z and I fell in love.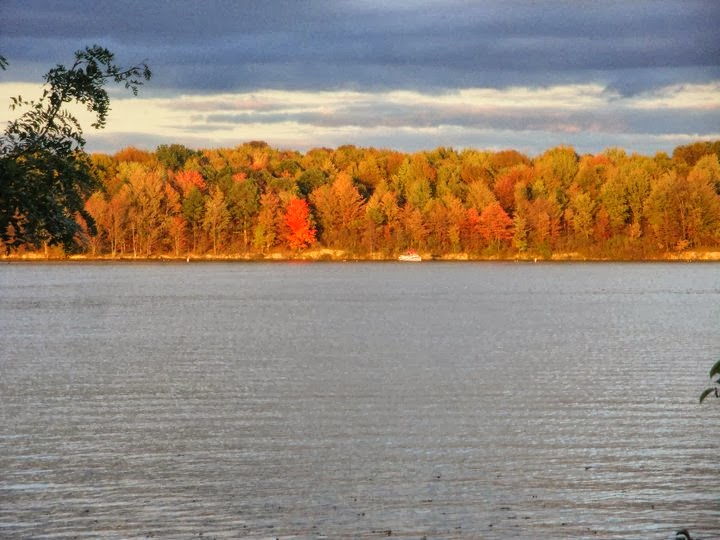 It was an accident really; I stumbled across this little cutie through a mutual friend from high school. I had just been dating a complete loser (well multiple losers I suppose) and in no way wanted to get involved with another. But something was different about Z and I felt a connection to him instantly.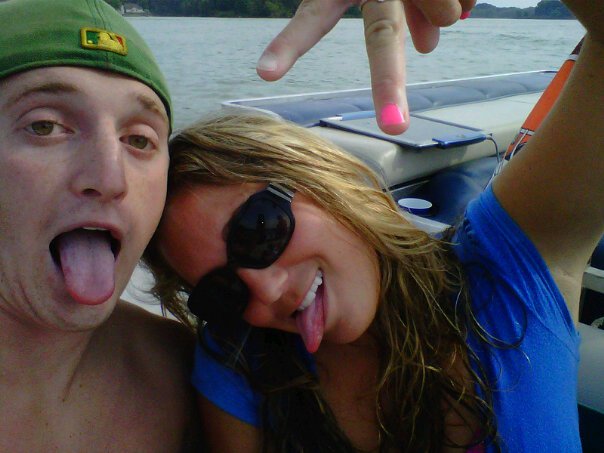 The day we met; clearly meant to be.
What I'm about to tell you might make me sound a little crazy but I don't care. I had been seeing a counselor for some things I was dealing with in my life and because of this, I knew I couldn't handle any more drama. I vividly remember bringing this "new boy" up in one of my sessions and my counselor saying "are you sure this "new boy" isn't just a distraction to everything else going on in your life?"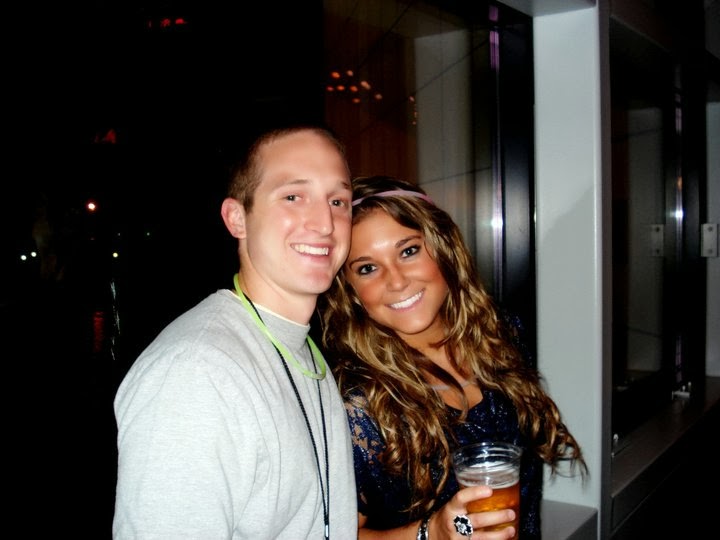 The night we both knew it was love.
I thought long and hard about this but Z was different. I may have forced myself to like other boys in the past to get over a previous relationship but this was was in no way the same type of situation. I wasn't getting over a boy (any significant one at least) and hadn't been looking. And no, I wasn't just saying I wasn't looking in hopes of finding Mr. Right. I really wasn't looking.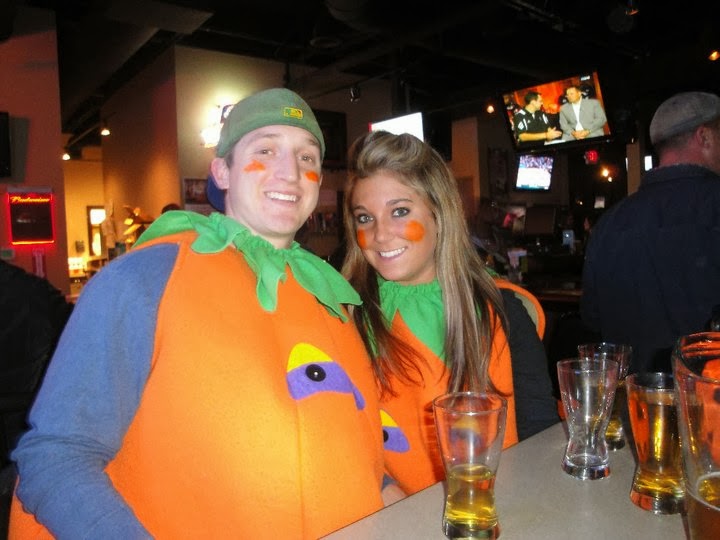 "Drunkest pumpkins in the patch"
So I kept my guard up the first few times we hung out, or BBM'd (remember that?), and saw each other. I didn't want to invest too much into the relationship if he was looking for a fling; no way, no how was I going down that road.
Cliche carving pumpkins picture.
But it wasn't like that at all. Creepily, I saved some of our original conversations and I can't help but laugh when I look back on them. We were SO silly and it's almost embarrassing to relive those moments.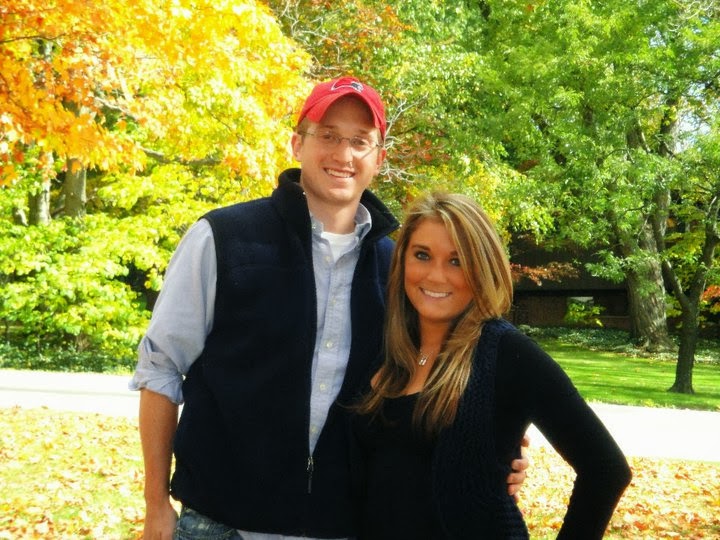 Date to the pumpkin patch.
But those are the moments where we fell in love.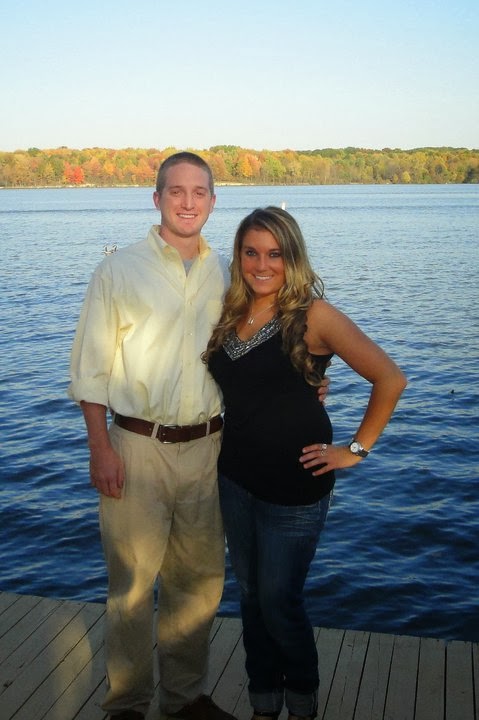 Cousin's wedding reception.
The silly back and forth banter.
The trips to pick out pumpkins.
The weird nicknames.
The conversations filled with smiley and wink faces.
The thousands of Photo Booth photos.
The never wanting to leave each other.
The kiss, after kiss, after kiss before we'd part ways.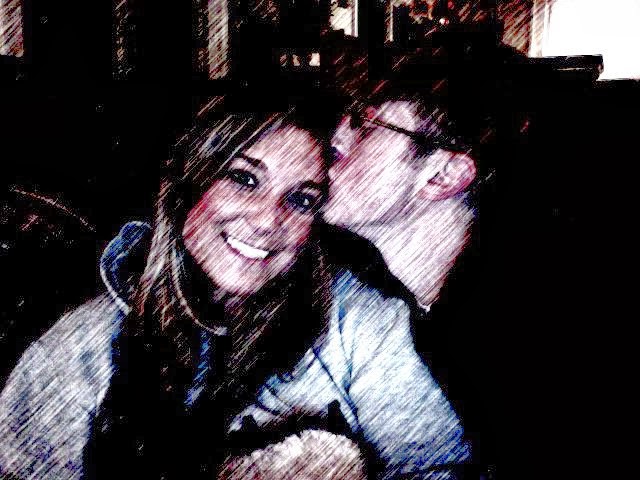 One of the billion photo booth photos I am talking about…
I remember sitting around a bonfire at our friends house one night and someone asking him the question that would replay in my head, over and over for weeks to come.
"When are you leaving for Basic Training?"
Wait, what? I didn't want to make a scene there and ask him what the hell they were talking about but clearly there was a large ass elephant in the room who had just made his appearance.
I waited until we walked back to my house and asked him what they were talking about. He explained to me that he was joining the US Army and that he hadn't wanted to bring it up yet because he wasn't sure how serious things were. He didn't want to scare me away.
But at this point, I already knew I loved him. What did that mean for us? I didn't know. But he told me he wasn't leaving until March and that we would have plenty of time to figure things out before he left.
So we continued to fall deeper and deeper in love and everything about fall would begin to remind me of him. Bonfires. The leaves changing. Halloween. Apple cider. Donuts. Scarves. Hooded sweatshirts. Everything.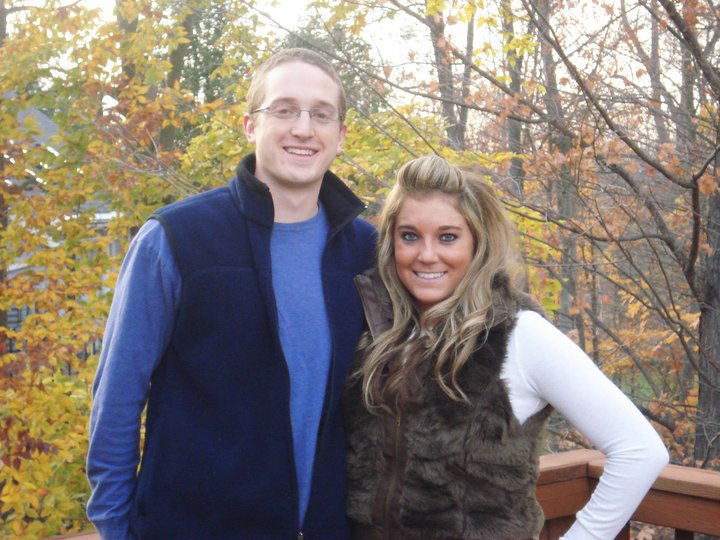 Clambake.
And then it happened. I remember sitting on the couch watching Dancing with the Stars and him acting extremely weird. I thought he was going to break up with me when he started the conversation with "I need to tell you something", and I think I pooped my pants right there. But that wasn't it at all…
"I'm leaving for Basic earlier than expected."
"Okay, when?"
"November 9th"
I crumbled. I started sobbing. My heart was breaking. That meant we only had a few weeks left together before months of separation without contact. What would happen to our relationship? Would we make it? Would he even want to stay together?
He promised me that things would be okay and that everything would work out but I felt so lost. I didn't know what to do, think, or feel as I nodded my head in agreement and we began our countdown to his departure.
Final booze cruise of the season.
As we prepared for him to ship out, we tried to enjoy every second we could possibly could together. We were together every second of the day (that I wasn't working), and our love truly grew deeper and deeper with each day that passed.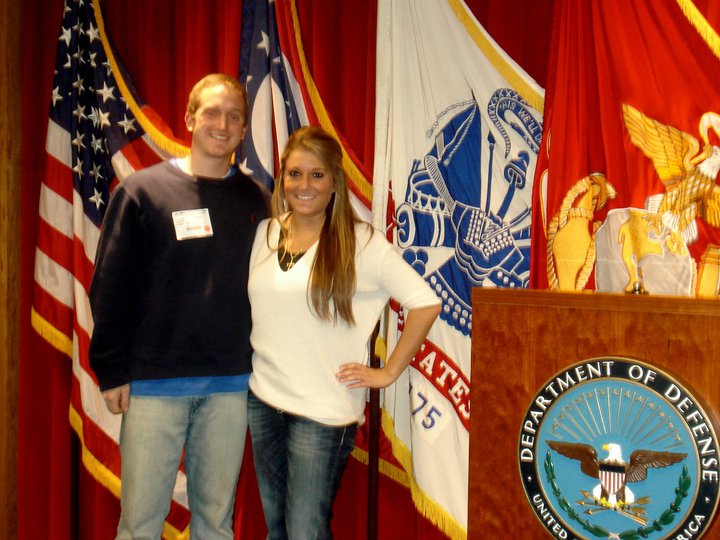 The day he took his oath.
When he left in November, I was scared that it was the end. I never doubted his love for me or or relationship, but I couldn't help but wonder what would happen when the army got a hold of him. We wrote letters every single day; I practically tackled the mailman for new ones and was bummed when my mailbox was empty. We were able to talk on the phone 4-5 times over 16 weeks and with each goodbye, I cried harder and harder, wanting more time than we had.
But that challenge was what made our love blossom into something I had never experienced before. Our love was like something out of a movie and I couldn't believe how lucky I was to be living it.
Fall will always remind me of him; there's a certain smell in the air and an ambiance to the season. It will always remind me of being young and in love, although I continue to fall more in love with my husband every single day. We have seen our fair share of trials, tribulations, and hiccups these past three years, but in the end, it's made our love into what it is today.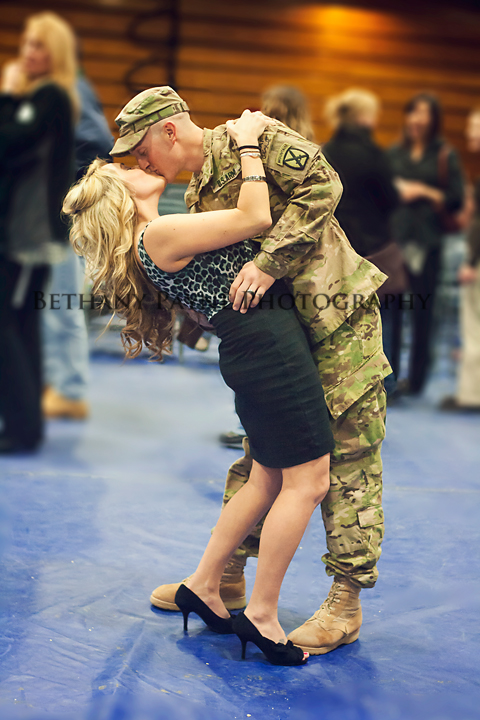 And I couldn't be more thankful for that.
"Be sure to check out this FREE app.. a must have for military life!"