How we found out we were pregnant
If you've read my pregnancy announcement or my other posts on the pregnancy, you know it was not something we planned and we were quite surprised when we found out we were pregnant. Of course we're excited for the new baby but my emotions were all over the place when we first found out.
I had been using an app but like most things, I was spotty on it. I never marked things down and always had to backtrack and estimate. Plus, my husband was gone and you know, we all know how it works…
On a random Thursday, we were at the Dollar Tree and I decided to grab a pregnancy test. I realized I didn't know when my next period was coming so I figured I'd grab one and take it the next day.
I took it Friday afternoon and then went back to whatever I was doing. I went back to look at it and thought I saw a slight line. But I also didn't time it and it was way past 5 minutes (when they tell you NOT to look at it) so I figured it was just an evaporation line.
I decided to wait a few days and then try again, just to be safe. This time, I saw a slight line. There's NO way I thought.. this can't be right. So I sent my husband to get 4 more tests, digital ones so I could have a clear answer.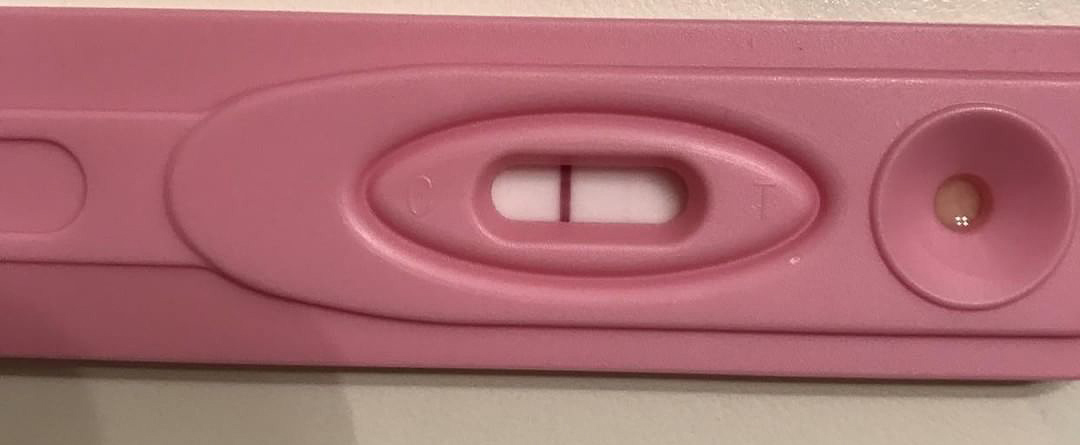 I took two, one where a line didn't show up and another that legitimately said NOT PREGNANT.
Well, there's that. The truth has been spoken! Not pregnant.
My husband and I went to lunch Tuesday afternoon and then he left for a doctors appointment. I still hadn't gotten my period so I thought I'd take another test, since I just had them sitting there anyways.
I sat there waiting and waiting and waiting…
When all of a sudden, YES+ popped up on the screen. I panicked. How is this even possible?! I just took one two days ago and it said NOT PREGNANT.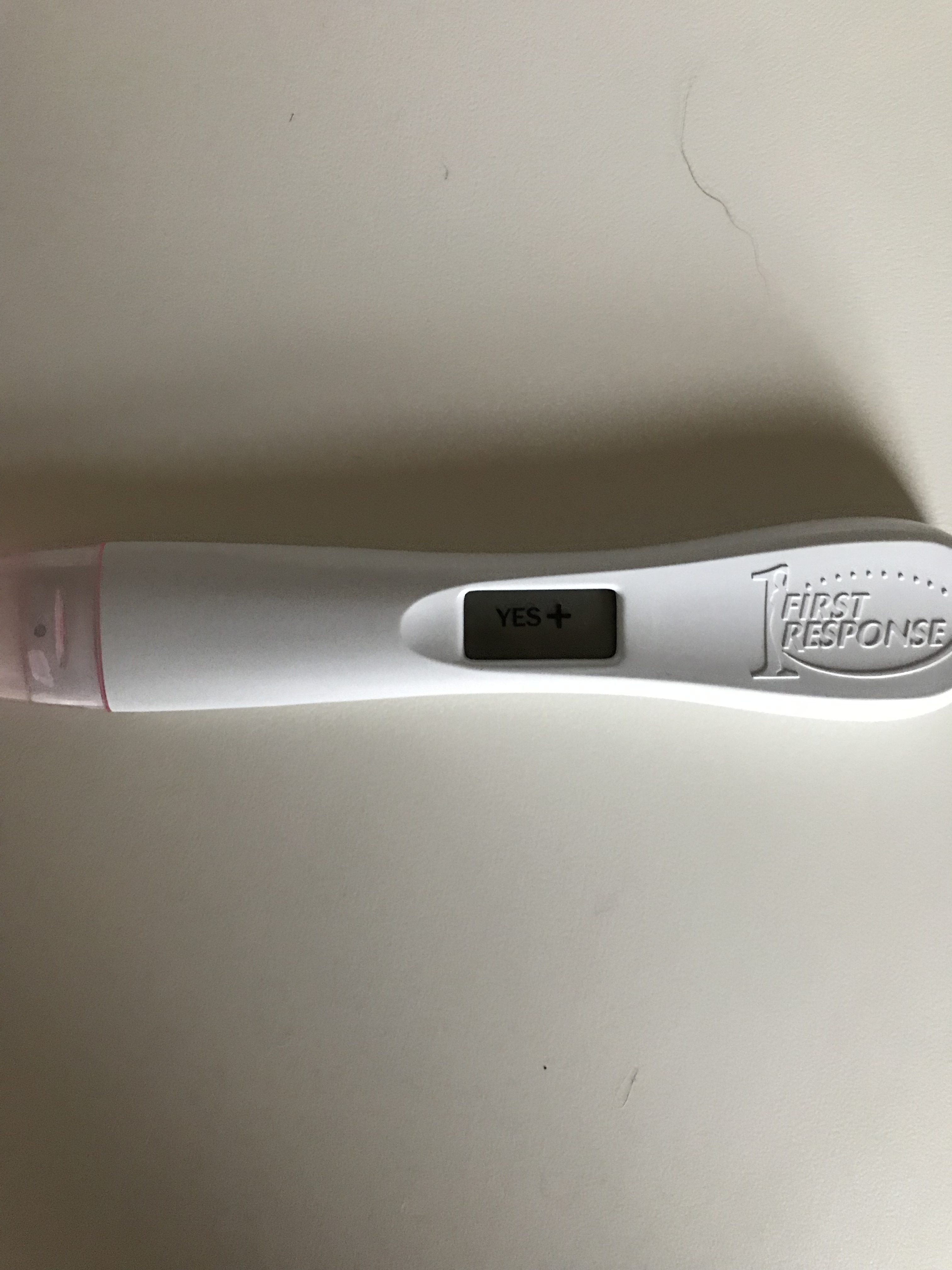 I texted my husband a picture in sheer panic (so much for a cute way to tell him, huh?). And of course he called me immediately after my appointment and said umm yes, that's a positive.
I cried. I was in shock and I wasn't 100% sure I wanted more kids. And now there was a tiny human growing inside me. My dad happened to call right after I had taken the test and I broke down on the phone. My mom stopped over afterwards and I just couldn't stop crying. The hormones didn't help…
When my husband got home, we sat down and discussed it all. We had tossed the idea of more kids around before but never made a decision on it. Sometimes the two we have are more than we can handle. But this was a blessing and once the shock wore off, we knew we would be excited to have another little baby added to our family.
I took a test every few days for the next week or so. I don't know if I was in denial or if I just wanted to be 100% sure. Who knows. My anxiety was at an all-time high and I just couldn't seem to process all of the changes that were happening.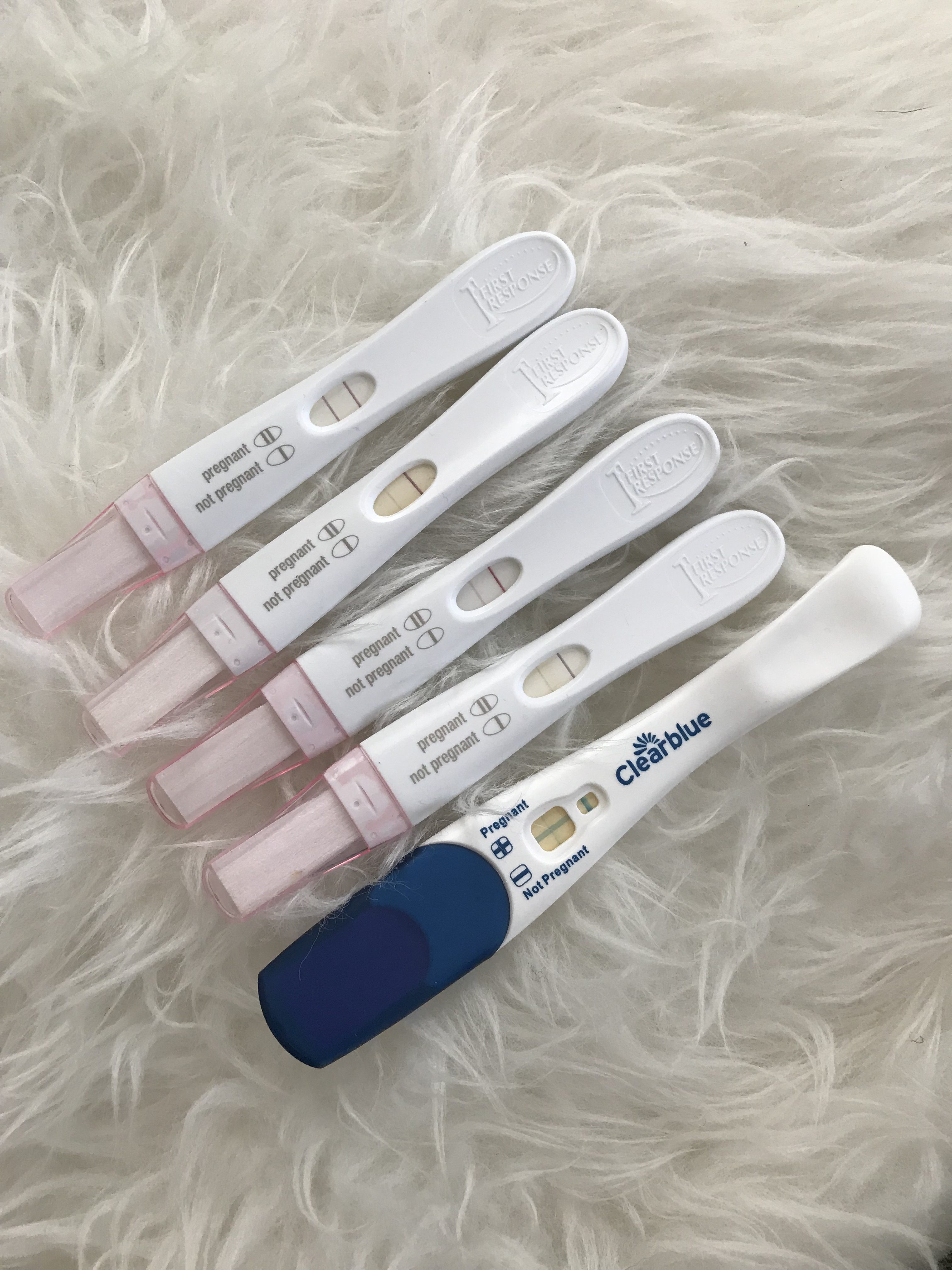 I called and made an appointment and thought that maybe when I saw the baby, I would start to feel more of that "motherly" gene. It would be weeks before I went to the doctor and sure enough, I saw a small baby on the screen. This was really happening.
We didn't tell anyone at Thanksgiving and by Christmas, all of our family knew.  We waited to announce to the world until after the new year and since it's the last one, we did a special announcement.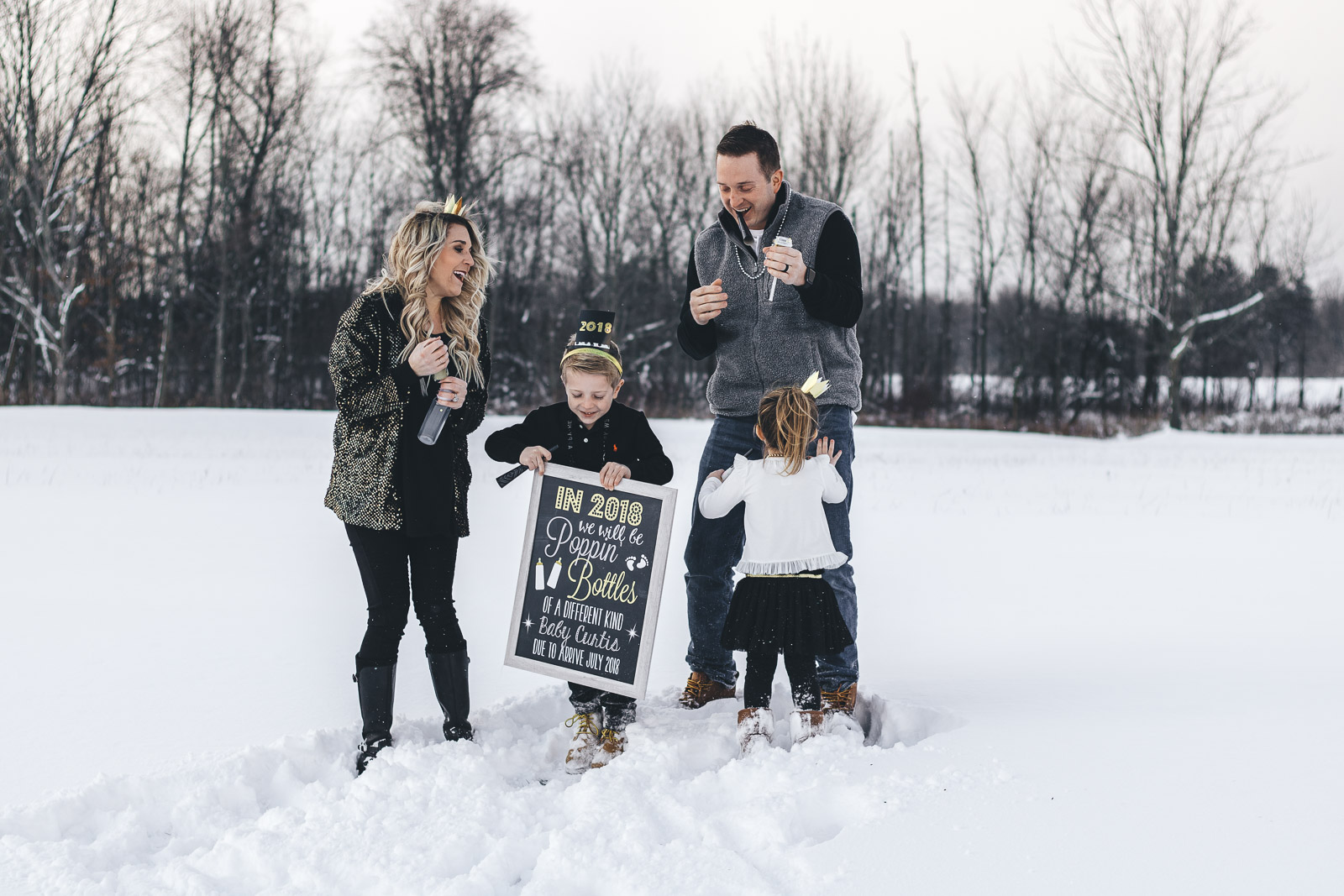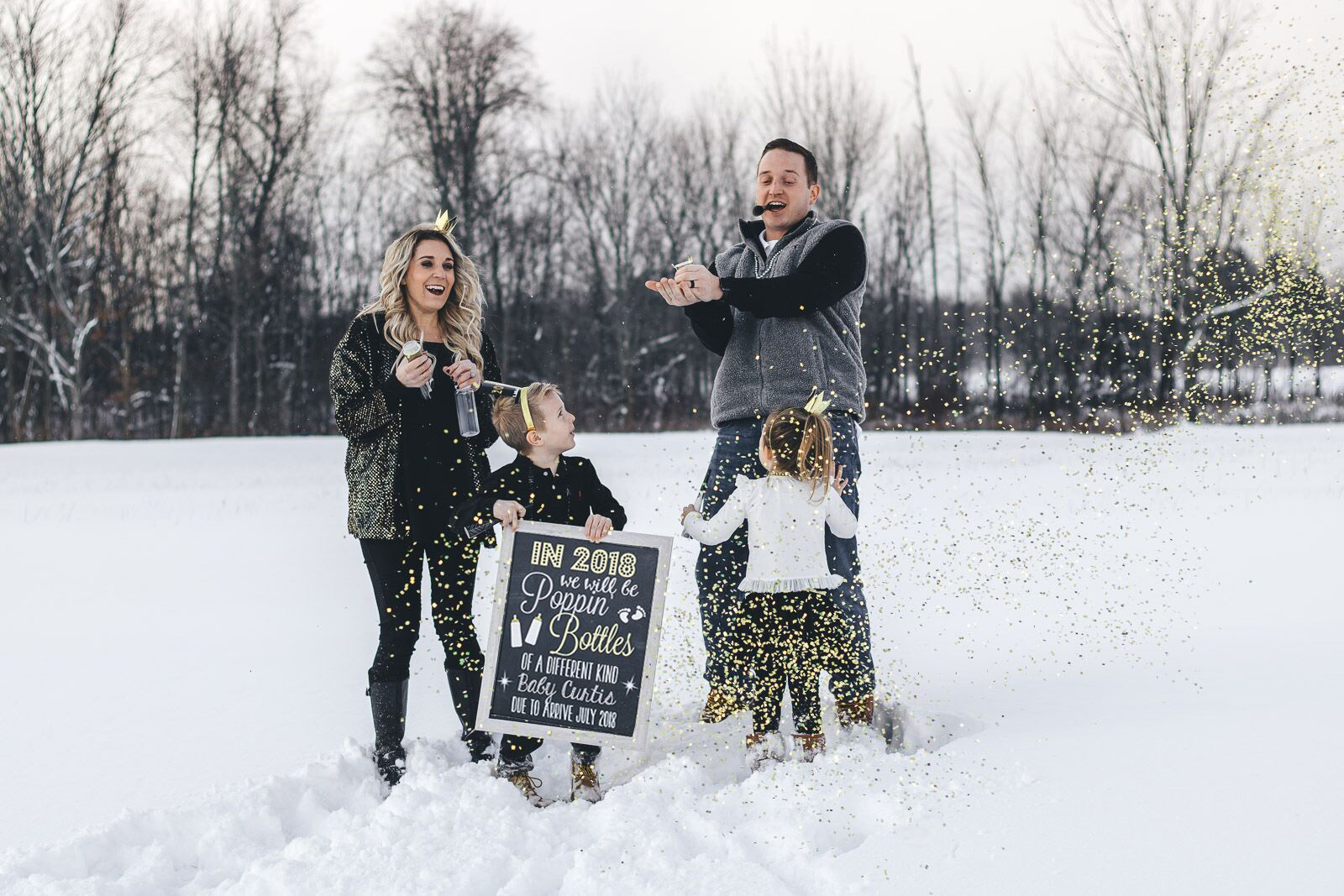 How do I feel now? Some days I'm excited, some days I'm still unsure. And I don't say this to sound ungrateful or unhappy. I say this because pregnancy brings on a ton of emotions, some you didn't even know you would feel. And I think it's important to be honest about this emotions because not everyone is OMG SO EXCITED right away.
It also happens in different ways for different women. And even happens differently with different pregnancies. You can't possibly know how you'll react until you're actually living it. You start to worry about your other children adapting, the actual process of giving birth, how you'll handle another one… and so much more.
But at the end of the day, a baby is a miracle. And while it may not have been planned this go around and the shock is just now starting to wear off, I know it's a blessing. And we cannot wait to add another bundle of joy to our family.
How did you find out you were pregnant? How did you feel when you found out?