Share a cup of coffee this Veterans Day.
This is a sponsored conversation written by me on behalf of The Folger Coffee Company. The opinions and text are all mine.
I always loved history in high school and college but I was never very good at it. Memorizing all of those dates can be a challenge and when you're forced to learn, it's not always the most fun, right? I still remember my American history class in college; I can remember sitting in the giant lecture hall, intently listening and thinking wow, this is actually fun! It's so interesting to learn about the different things that have happened over the years and how it affects our lives today.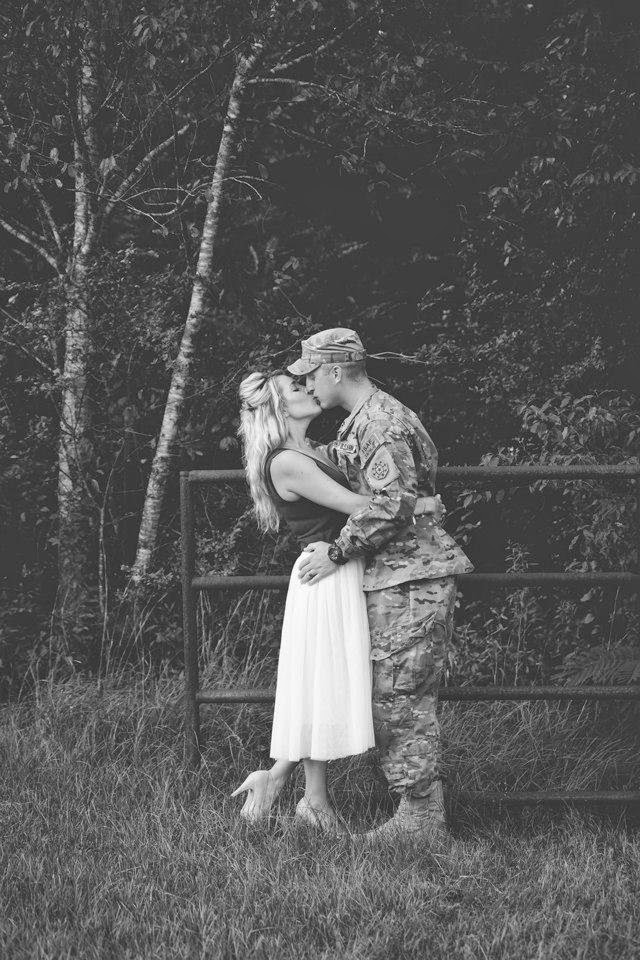 You know what I didn't know would affect my life directly? September 11th. Because 9 years later, I would meet my husband and he would join the military. And then get sent to Afghanistan to continue fighting they very fight that started that day. It's crazy to think that he's a veteran of war because I had never known a veteran prior to living this lifestyle. I think a lot of us think "veteran" and picture an older individual who fought in WWII or Vietnam. But my husband is a veteran of Operation Enduring Freedom and it still just blows my mind.
He's been here and there a lot over the past few weeks as he transitions into a new position. And I've missed him dearly.It's never easy to be away for long periods of time but sometimes we don't have a choice. So with Veterans Day right around the corner, I wanted to plan something special to thank him and let him know how proud of him I am. He will be gearing up to leave for another couple of weeks so I wanted to spend some one-on-one time with him to celebrate Veterans Day. I decided to plan a little picnic and sit by the river to just talk. I want him to know how proud of him I am and how thankful I am to be married to such a selfless individual.
We don't talk often about his experiences over there but one thing I do notice when he talks about his time overseas is how much he lights up when he talks about the other soldiers he served with. He became extremely close to those men because they shared a bond not many do. They became brothers and they looked out for one another. Both on and off the battlefield. And for that, I'm extremely grateful. One of my favorite stories he tells is when they received a box of Santa hats and did a whole little photo shoot in them. I love that they were able to goof off and have fun regardless of the circumstances.
This Veterans Day, Folgers is inviting you to share a cup of coffee with a veteran. Visit the coffee aisle at Walmart and grab your favorite flavor. Ask them about their experiences, listen to their story. Most of the things we know about history comes from history books. But it is SO much more interesting to hear it directly from someone who experienced it. It puts a personal spin on the event and makes you so much more thankful for men and women like them who fight to give us the freedoms we have. It feels good to have someone listen to you right? And sometimes, listening to a veteran will be the best gift you could ever give them on such an important day.
My mom works with Senior Citizens in her office and I love when they talk about their time in the service with my husband. They light up and they get so excited to have someone to talk to. Can you imagine how easy it would be to make someone's day with a cup of coffee and a nice chat? Call a veteran you know. Visit a nursing home. Look to your community for Veterans Day events. Just listen. You'll be making more of a difference than you think.
To all of those men and women out there who have served or are currently serving, I can't thank you enough for your service. We as a nation are so grateful for you and your own stories because of what you've done for this country. And we will always be here to listen. Happy Veterans Day!
.