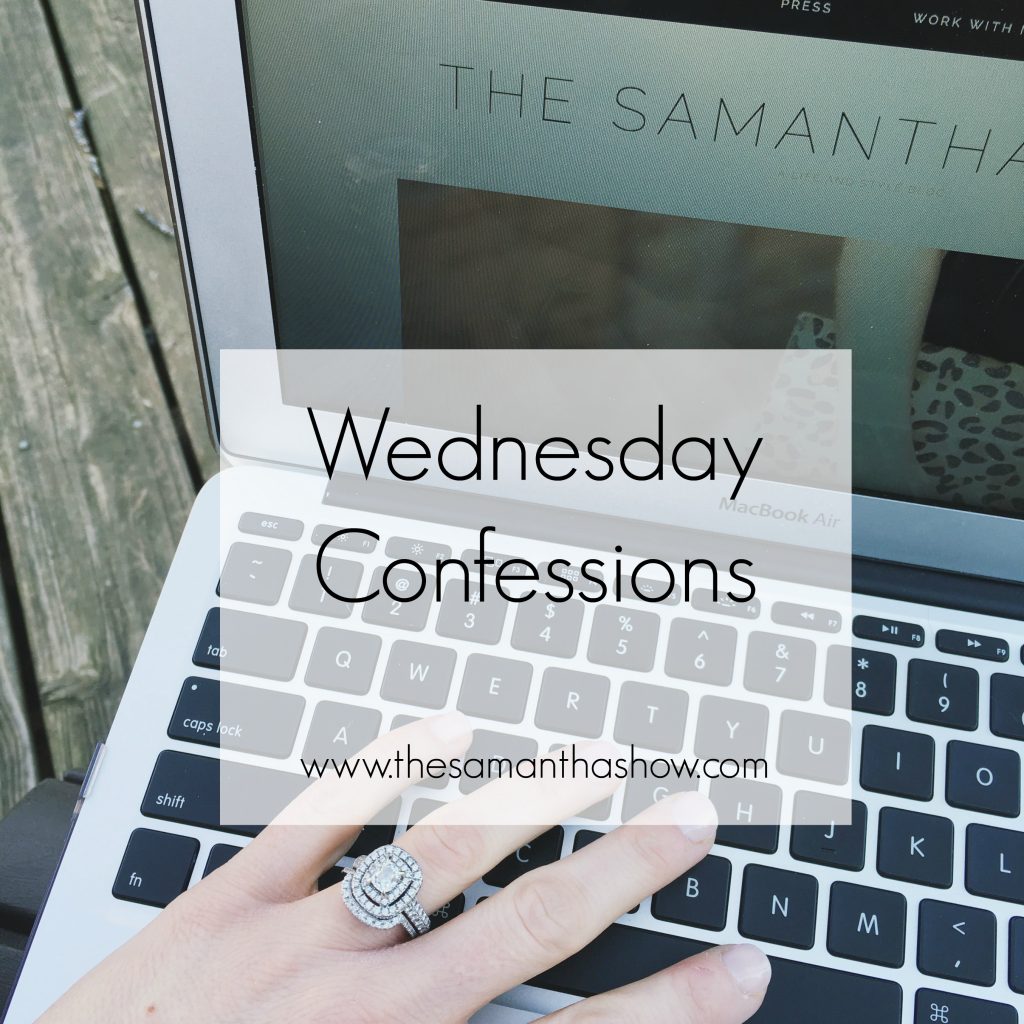 It's Wednesday and you know what that means… time to confess!
I confess that over the past week, I've been biting my nails again. They. look. terrible. I'm not sure what happened because I was doing so well. But now they look like baby nails and are so horrible. Looks like I'll be getting a manicure sometime in the near future.
I confess that I was super excited my husband made it on to the Elvis Duran morning show yesterday. He called me all excited and then my friend called to said she had heard it too. And then my Instagram started blowing up with comments! I listened to the entire radio show on iHeart radio and finally got to the part where he was on. I recorded it below:
I confess that I went a little crazy on the Easter clearance at Target yesterday. But seriously people, never buy anything for holidays full price. Wait until they go on sale! I got a ceramic bunny cookie jar, egg tray, and serving stand…which I decided to use for jewelry. I also got an egg dying kit, placemats, and little initial tags. #winning.
I confess that I am super excited about the new Stella & Dot pieces I received in the mail last week! Here's a little sneak peek of the purse and bracelet… obsesssssssed. Thanks Stella and Dot!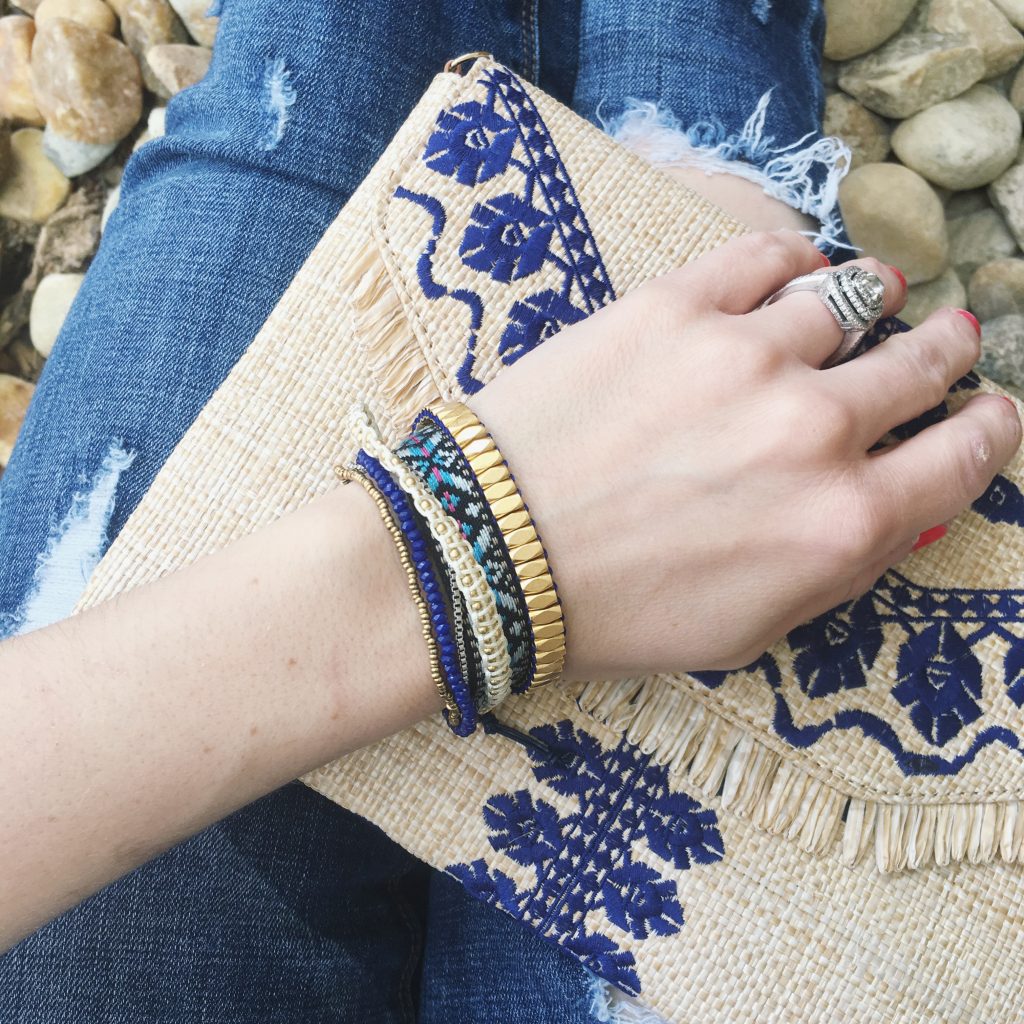 I confess that I ate my weight in chocolate yesterday. If it's in the house I can't control myself. That damn Easter bunny shouldn't have brought so much chocolate.
I confess that I've been a little lonely lately. It's hard not having many friends around here and I wish it were easier to make friends. People think that if you're a military wife or a mom it's easy. Well being both a military wife and a mom should make it easy in theory but it's actually pretty hard.
I confess I miss college. Kind of goes hand in hand with my confession above but we had it so easy. Living with best friends, only 16 hours of class, going to the bars and parties whenever we wanted. But most of all I just miss my friends. Walking down the hall and always having someone to hang out with and to talk to. I was looking at old pictures the other night and couldn't stop laughing and I miss those simple moments.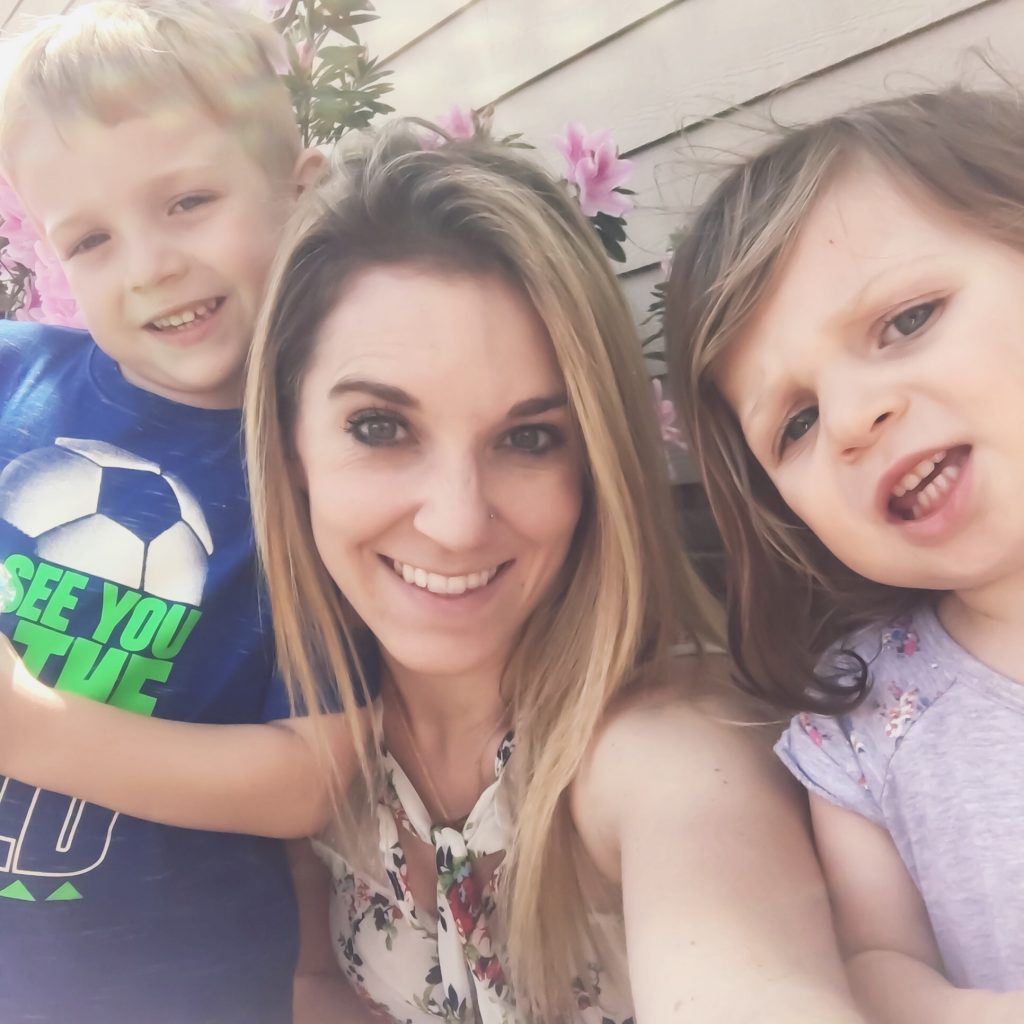 I confess that having my kids home all week last week was hard. And it also lit a fire under my butt to find some camps and things for them to do this summer. I love my kids to death but they can be a lot to handle.
Alright friends…your turn. What do you want to confess?