Visiting Salem, MA during the holidays
Most people think of Salem, MA and think of Halloween. Or at the very least the fall season. But we recently took a trip to Salem for New Years Eve and I have to say, it was still magical! And while I'm a fall girl through and through, I wanted to share a few reasons visiting Salem, MA during the holidays is also an amazing experience!
First and foremost, there are no crowds. While I love visiting Salem in October, you have to be prepared to wait in line for almost everything. If crowds aren't your thing, I would not suggest going then. In December, we were able to have a more fluid itinerary and not have to plan out every minute based on restaurant reservations. However, the restaurants were actually a little crowded on the weekend nights so I still suggest making a reservation if you can!
This was also the same for stores; we didn't have to wait in line to get in anywhere and all of the stores we like to go to were still open. So no issues there!
Another reason we loved visiting Salem during the holidays were because it looks SO cute decorated for Christmas! There's a giant Christmas tree next to the Samantha statue as well as lights, wreaths and greenery everywhere. Just so cozy and magical! We went after Christmas so we didn't get to do anything "Christmassy" but I did see posts about a Holiday Trolley and Breakfast with Santa! So maybe one day we will make it there for those activities!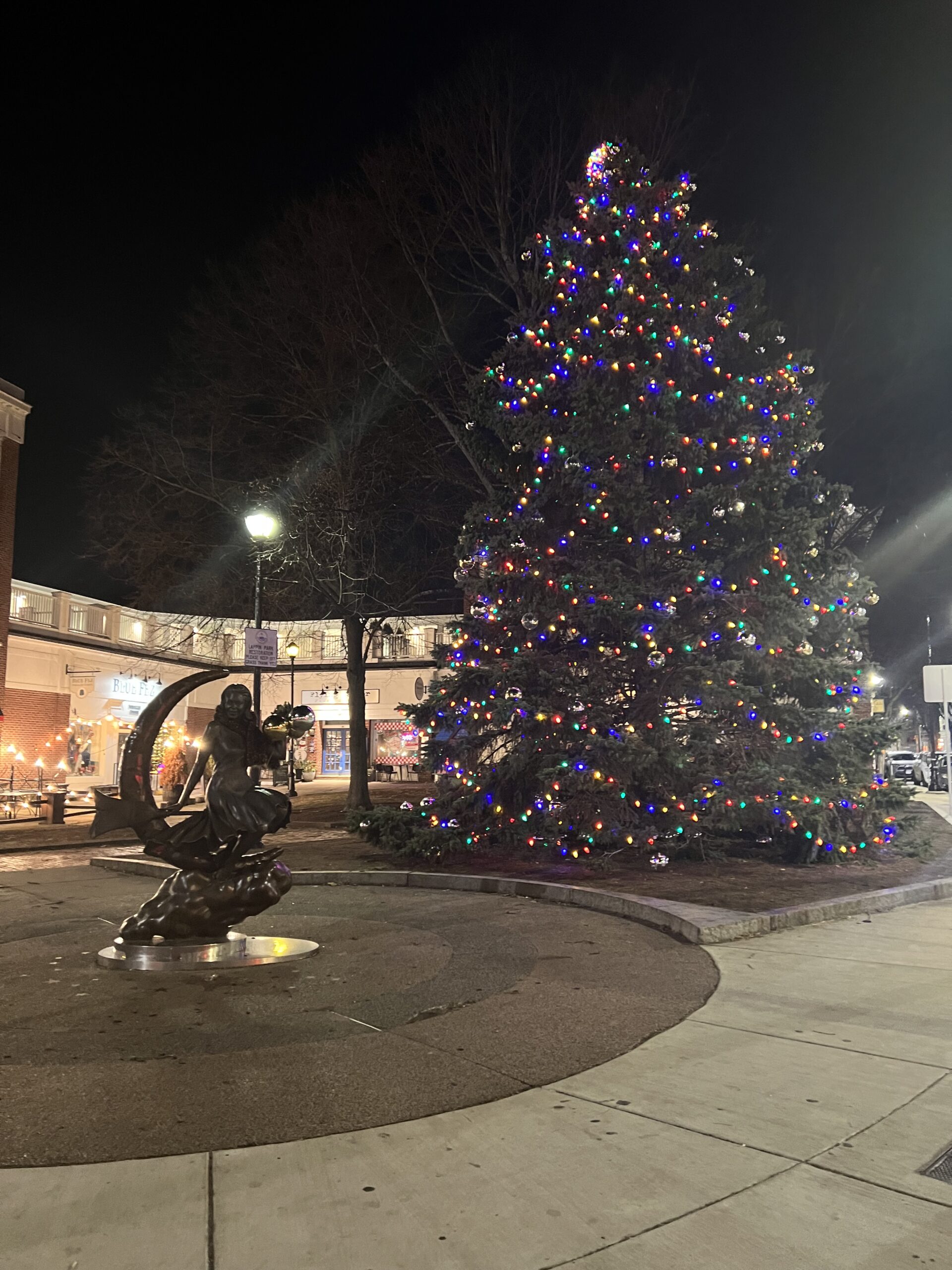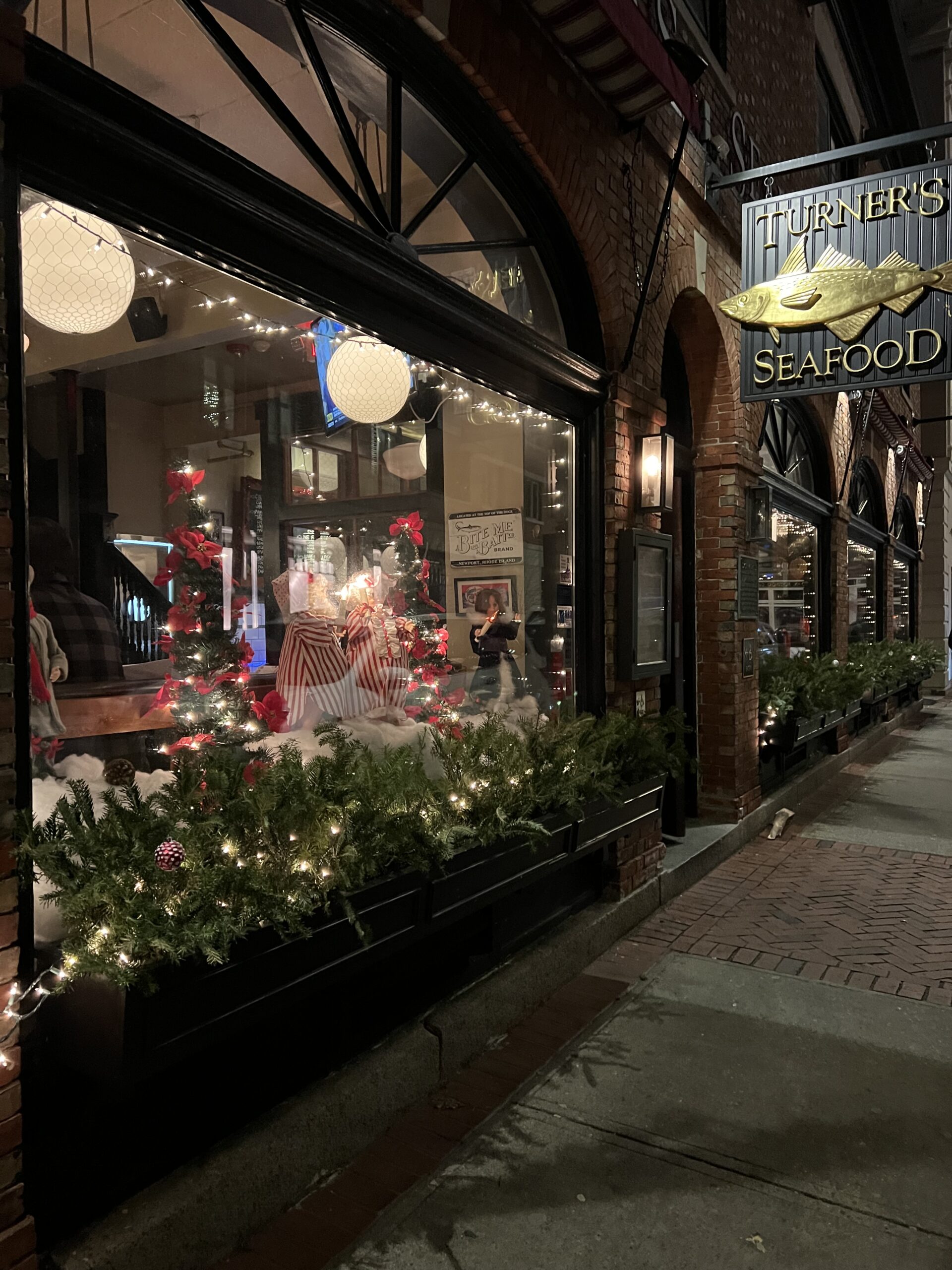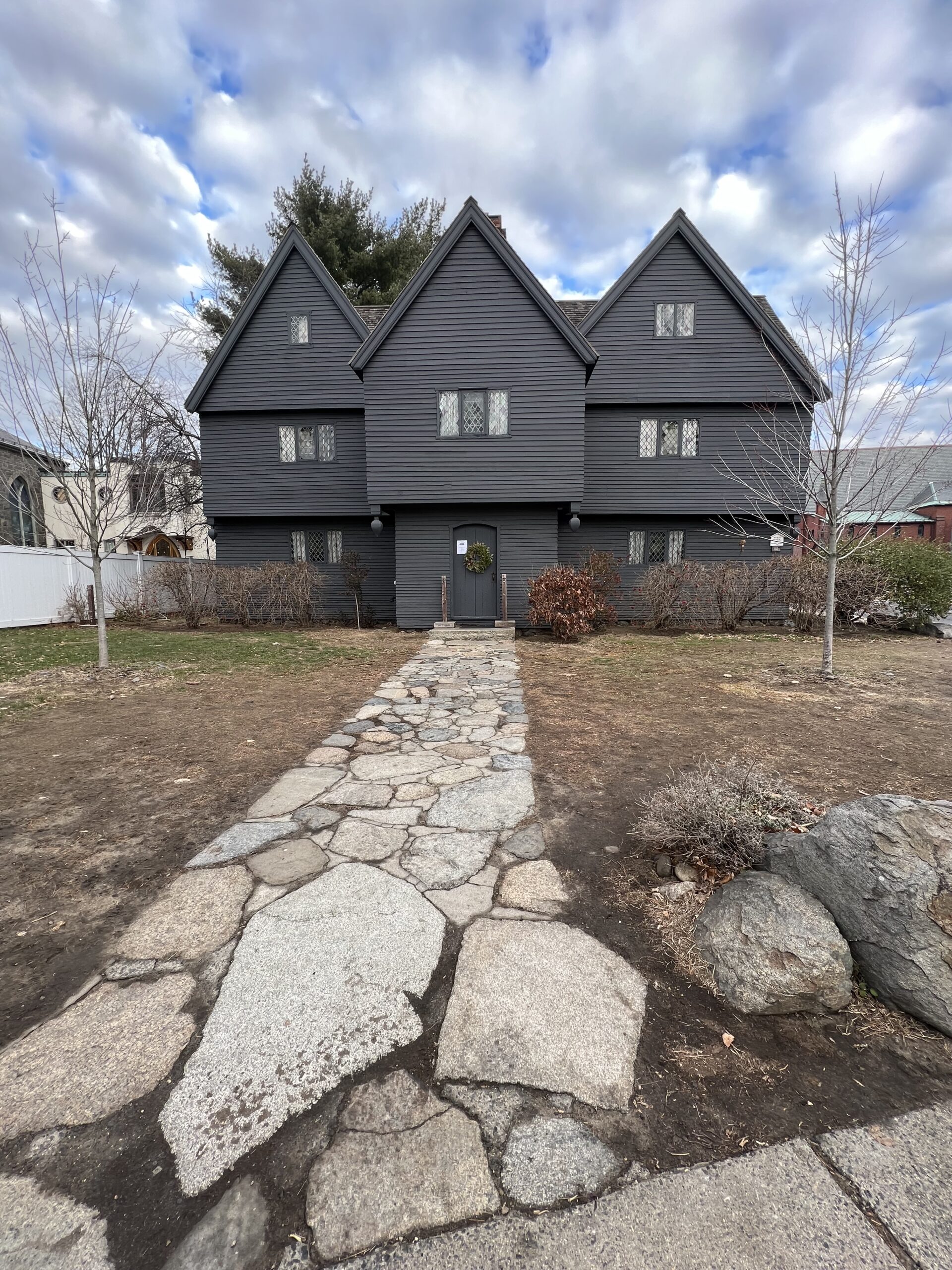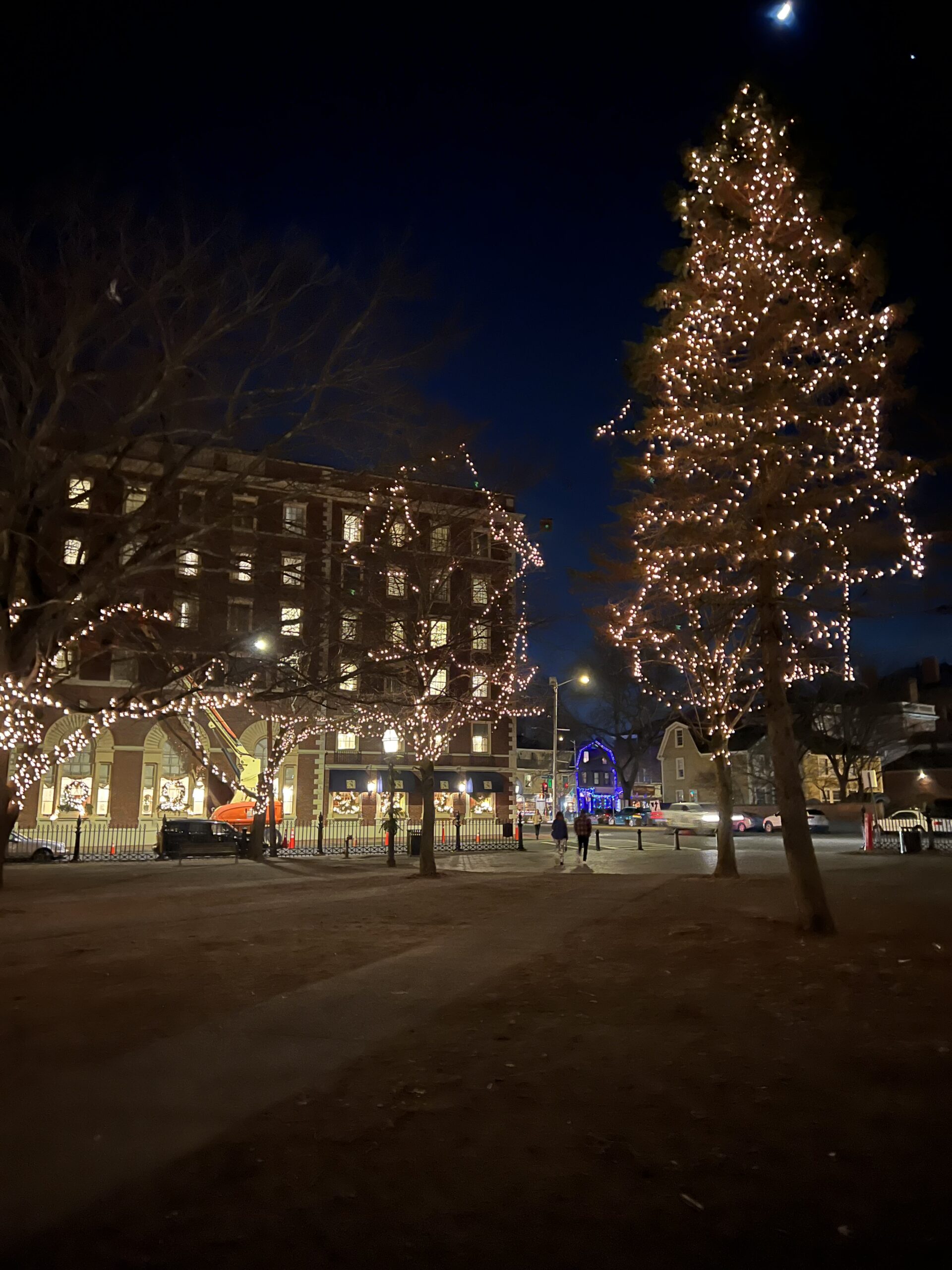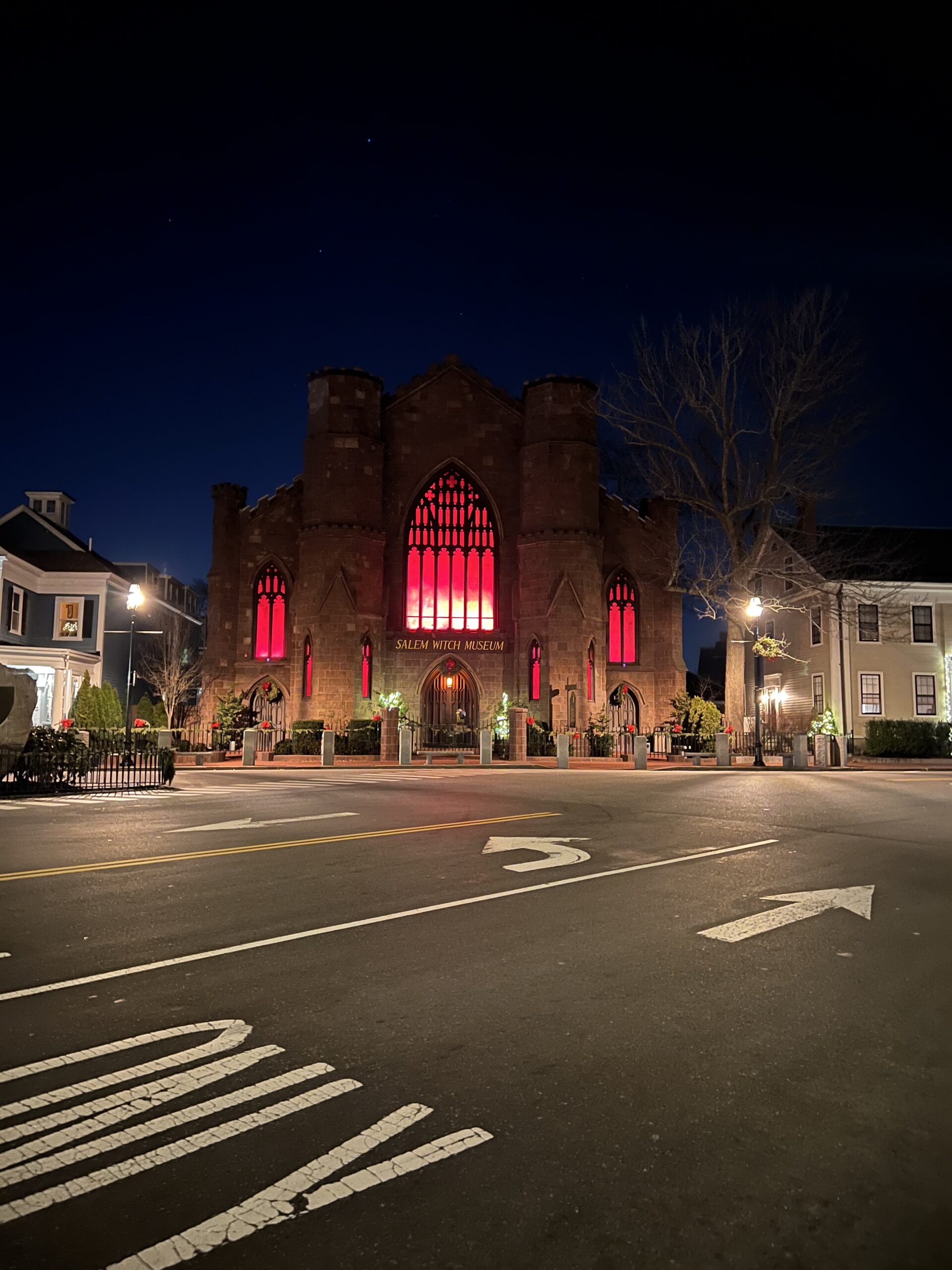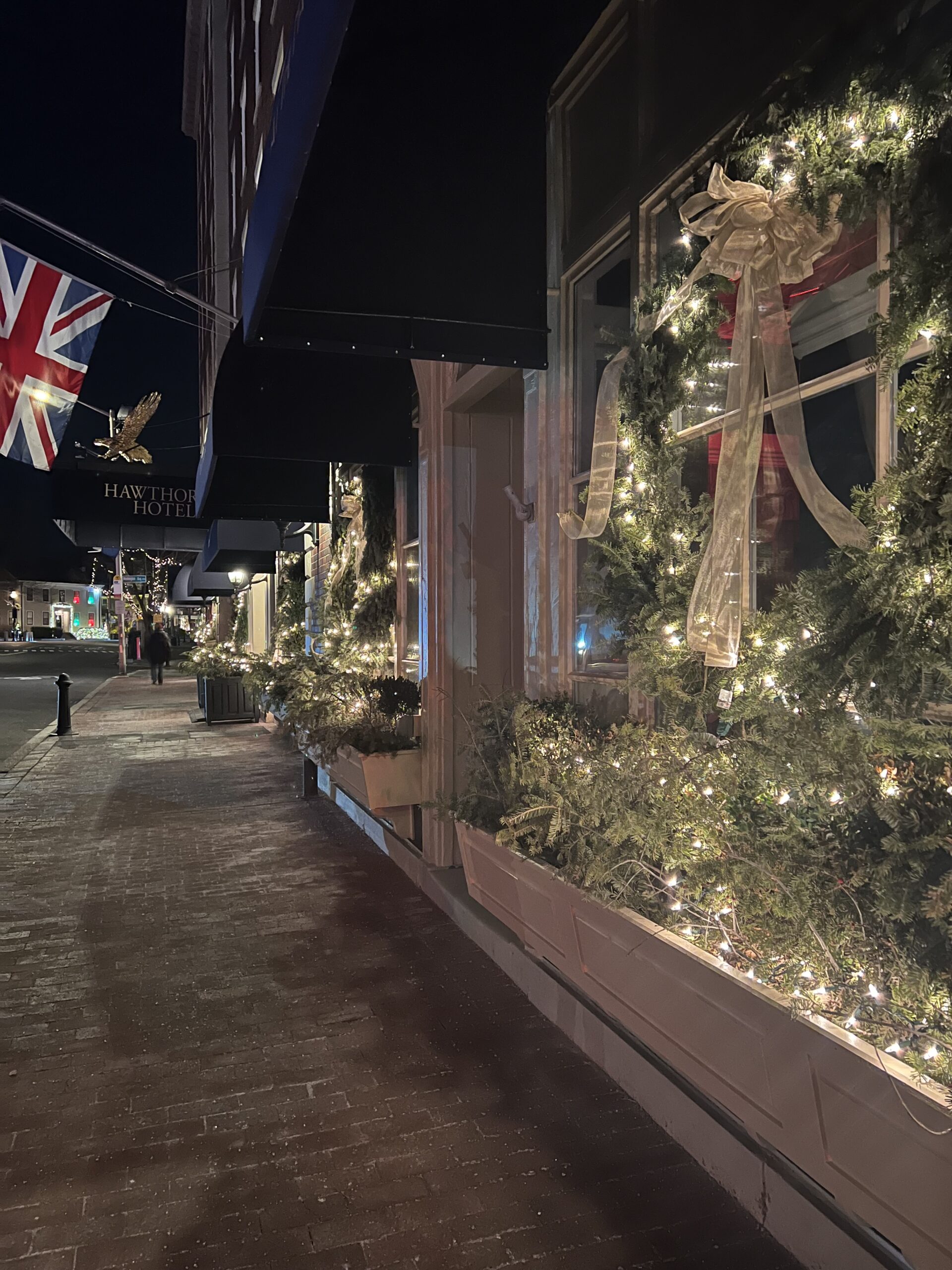 We also had no idea when we planned our trip but this year was the first year of the Salem Frozen Fire Festival. It was SO much fun! We were able to rent a heated igloo, watch live entertainment, participate in curling, and shop different vendors. There was also a bar, hot chocolate + s'mores, food trucks and more! Apparently they are looking to make this a yearly event and I would highly recommend a heated igloo if you plan to visit!
Since our trip fell over New Years Eve, we did some research on what was going on that night. We didn't see too much but we did see a Masquerade Ball at Diehl Marcus so decided to purchase tickets to that so that we'd at least have some solid plan. I'm going to be honest: I wouldn't do it again. Tickets were $85 a person and that didn't even include drinks. Drink tickets were $12 a piece and it was such a waste of money in our opinion. The venue (Diehl Marcus) was super cool and beautiful, but it was so small. There was a band in one room but you couldn't fit that many people in there so everyone was just kind of standing around. It was a cool experience but it was a lot of money for basically getting in the door.
Kona had a DJ so we ended up going there and then to Rockafella's after that. But apparently BitBar had a Dancing through the Decades party that we would have loved to go to but tickets were sold out. Maybe next time!!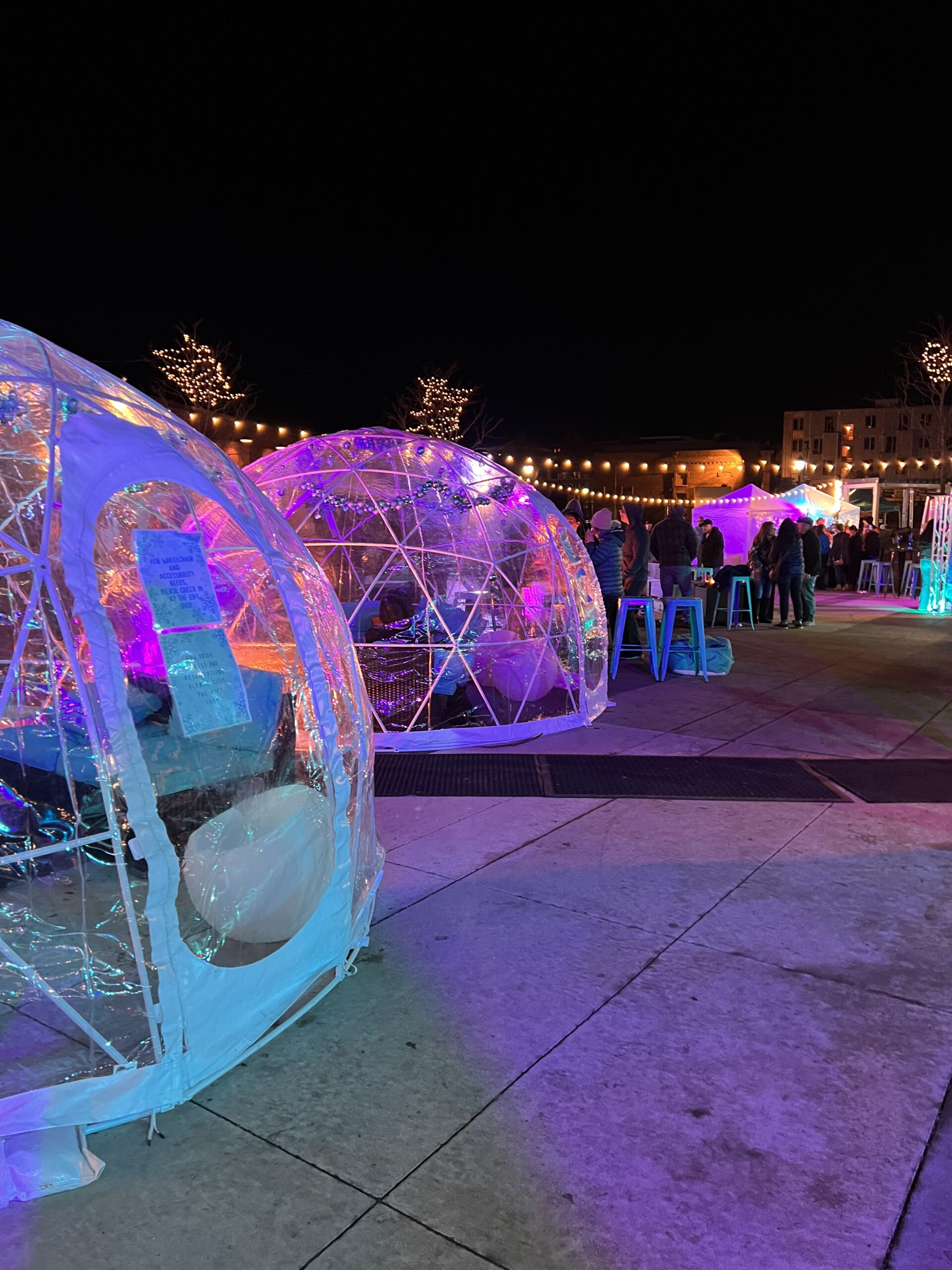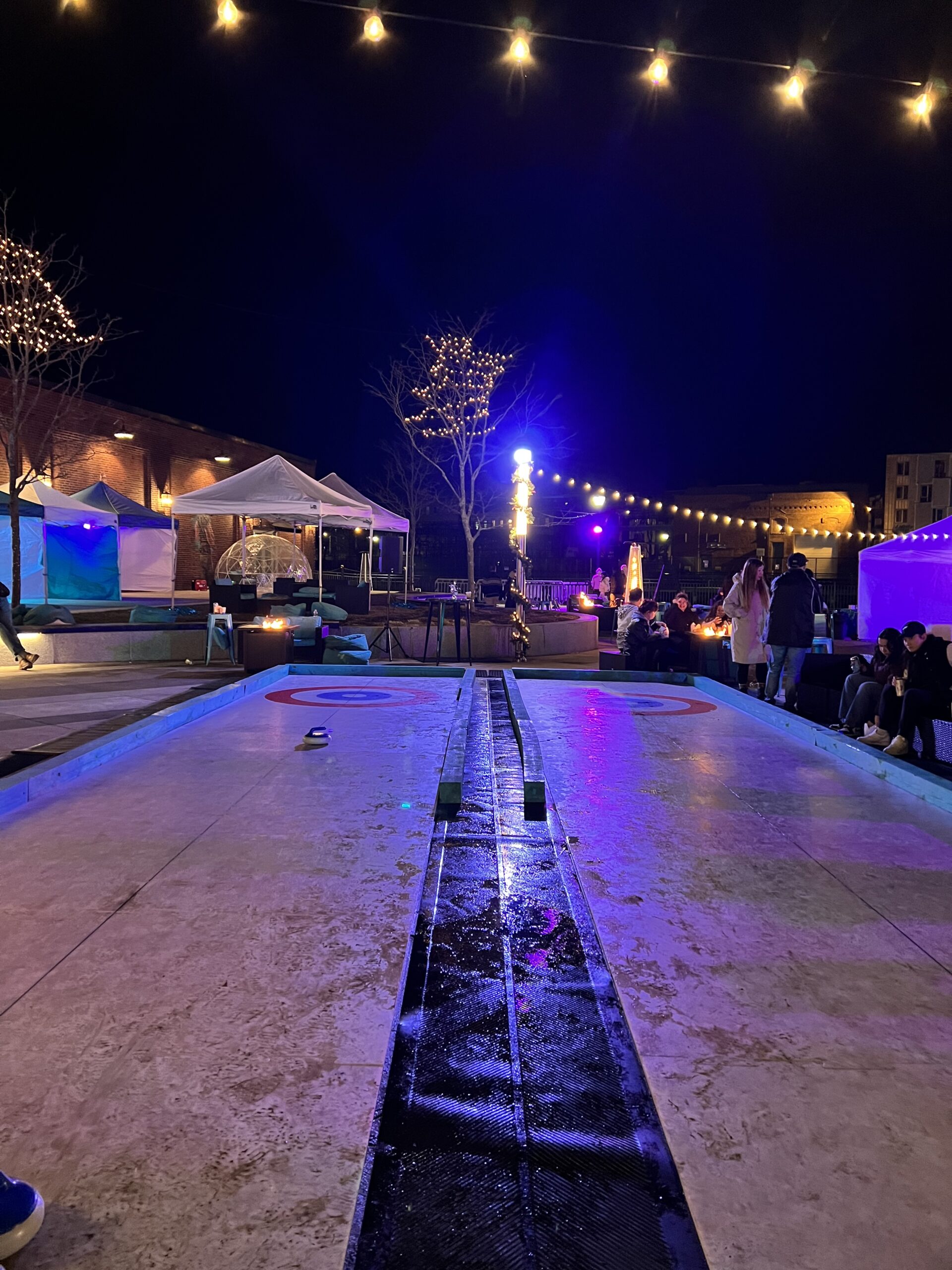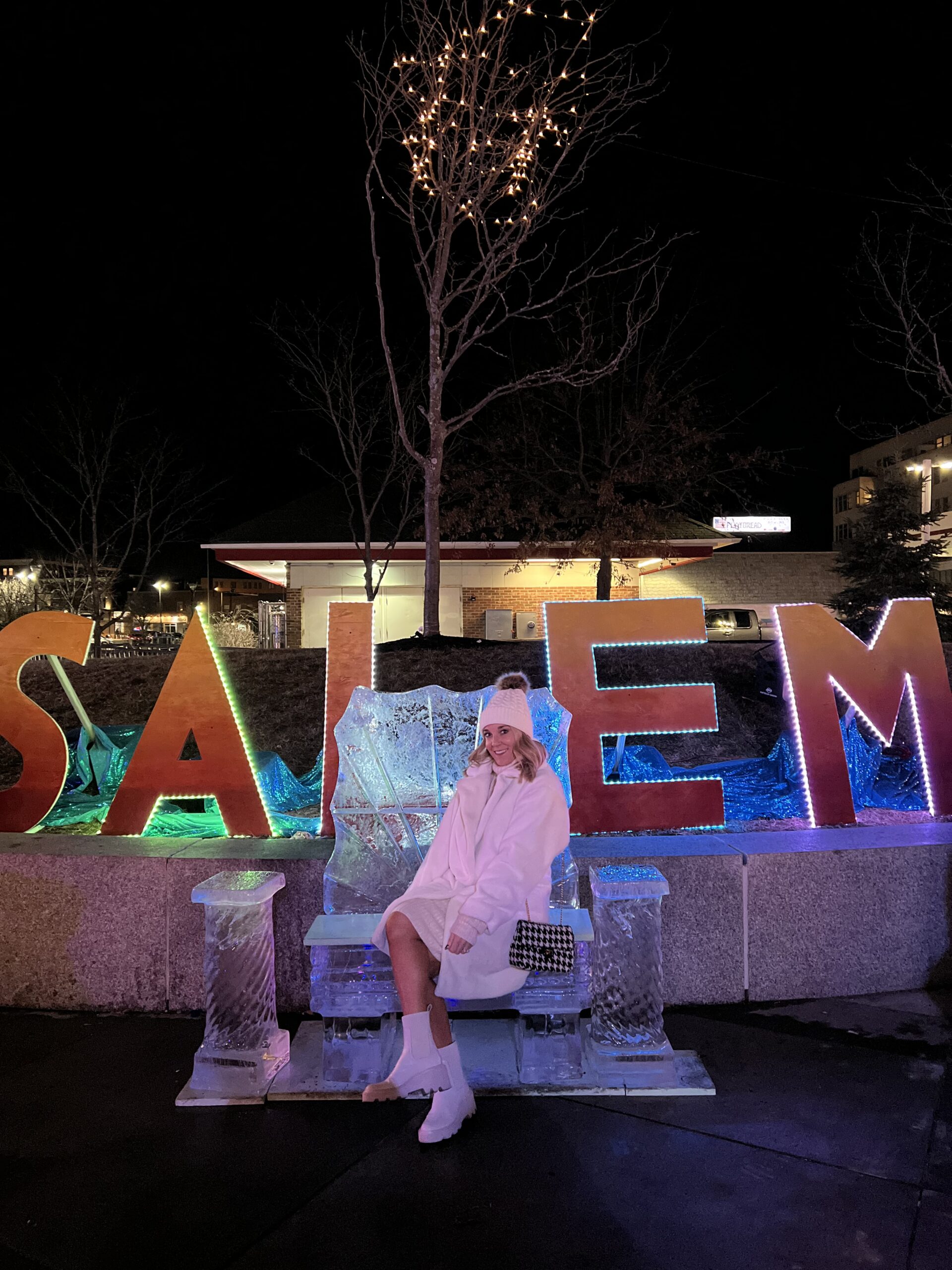 We got super lucky with the weather; it was low 50s during the day but definitely chilly at night. So I'd recommend hats, jackets, and gloves should you choose to visit during that time of the year! Since I've only ever been in fall, planning outfits was a bit of a challenge. But thankfully Mother Nature was on our side and I was completely comfortable in everything I packed.
And as usual, here were some of my favorite places to visit and eat:
Count Orlocks
Ascend Get Lifted
Coven's Cottage
Crow Haven
Turner's Seafood (The Chicken Marsala is chef's kiss)
Red's Sandwich Shop
Finz (The edamame and the sushi… the best)
Rockafella's
Hex (I did a reading there this time!)
Gulu Gulu (The Creme Brûlée latte is the best)
The Tavern at The Hawthorne Hotel
The Hocus Pocus locations (just so nostalgic)
Wynott's (A MUST see for Harry Potter fans)
Some new places I went this time:
Longboards (the guys did a Scorpion shot…like a living scorpion and it was wild)
Nocturne (STUNNING)
Omen
Popped! (Amazing popcorn)
Old Burial Hill (You need to drive here because it's in Marblehead but was so beautiful and peaceful)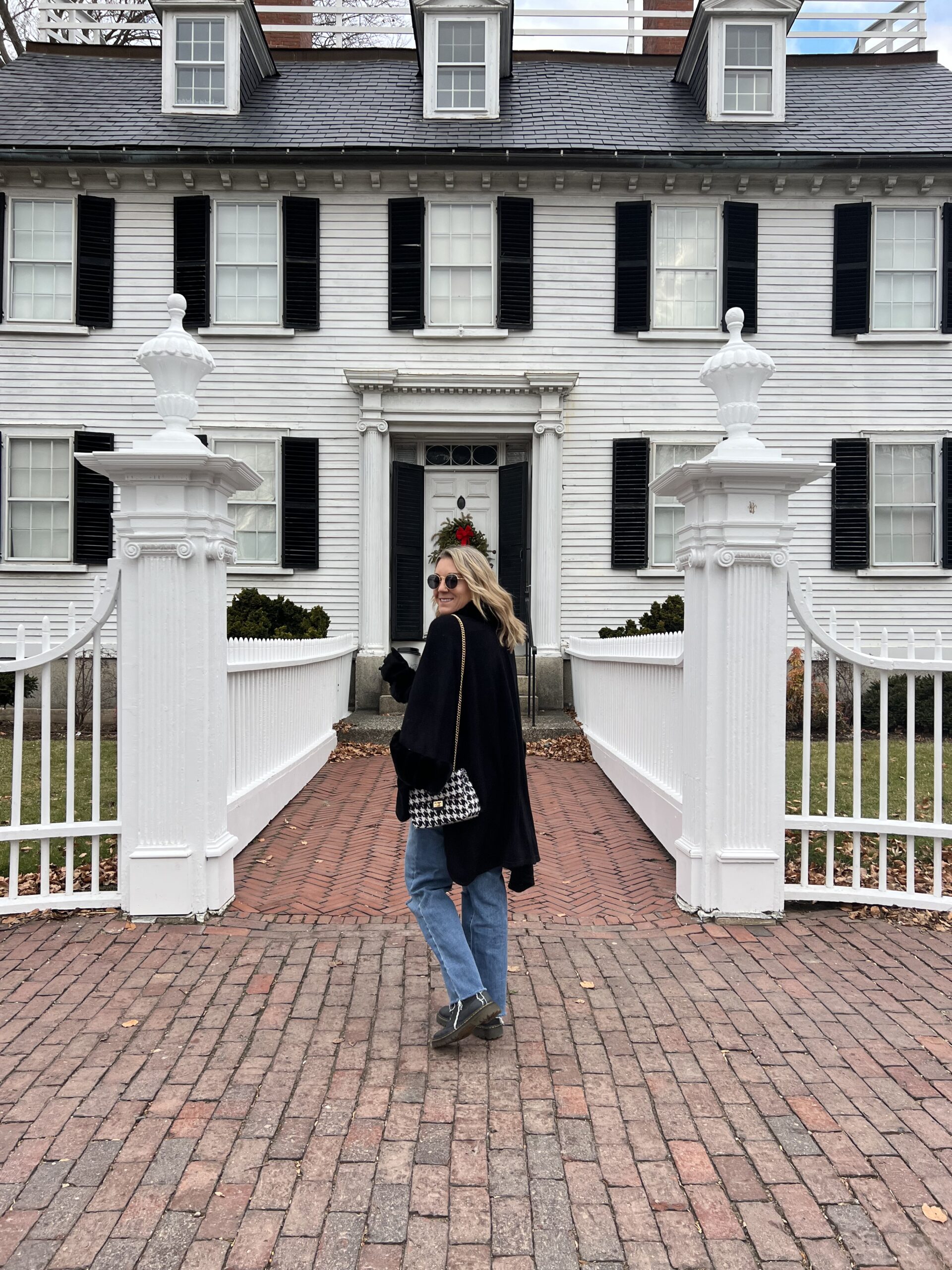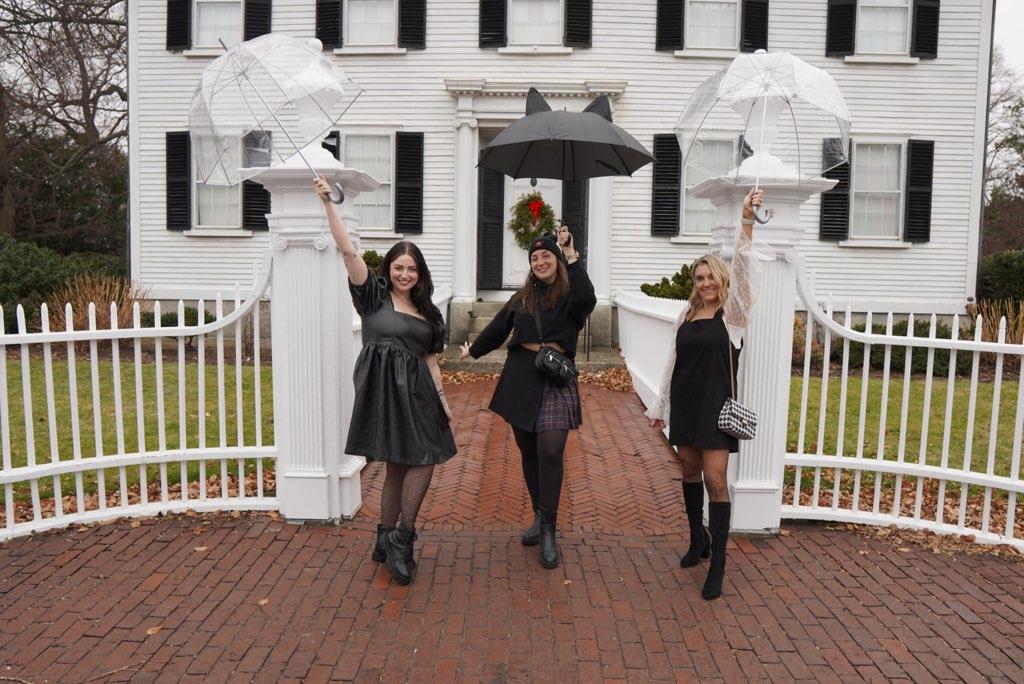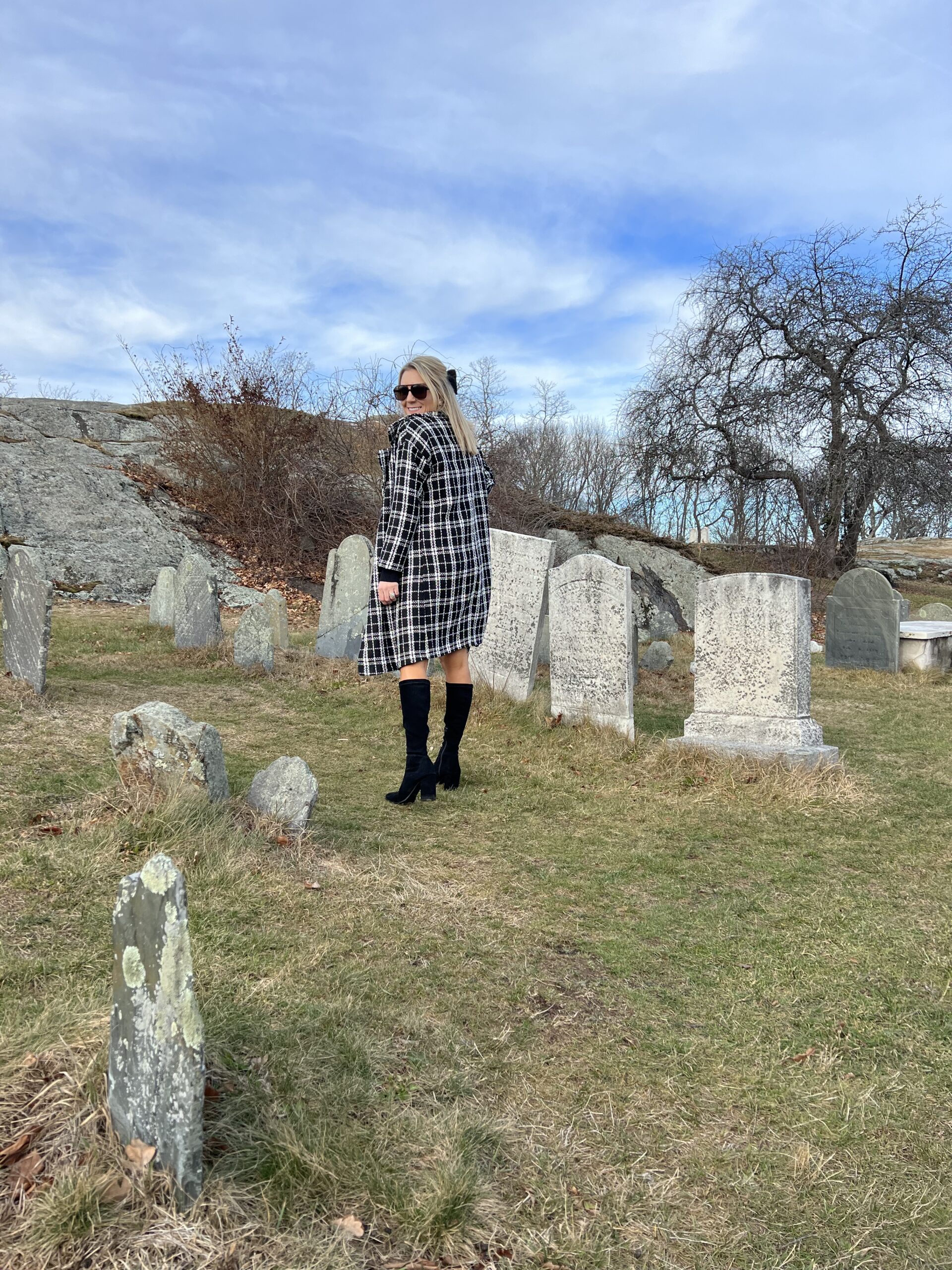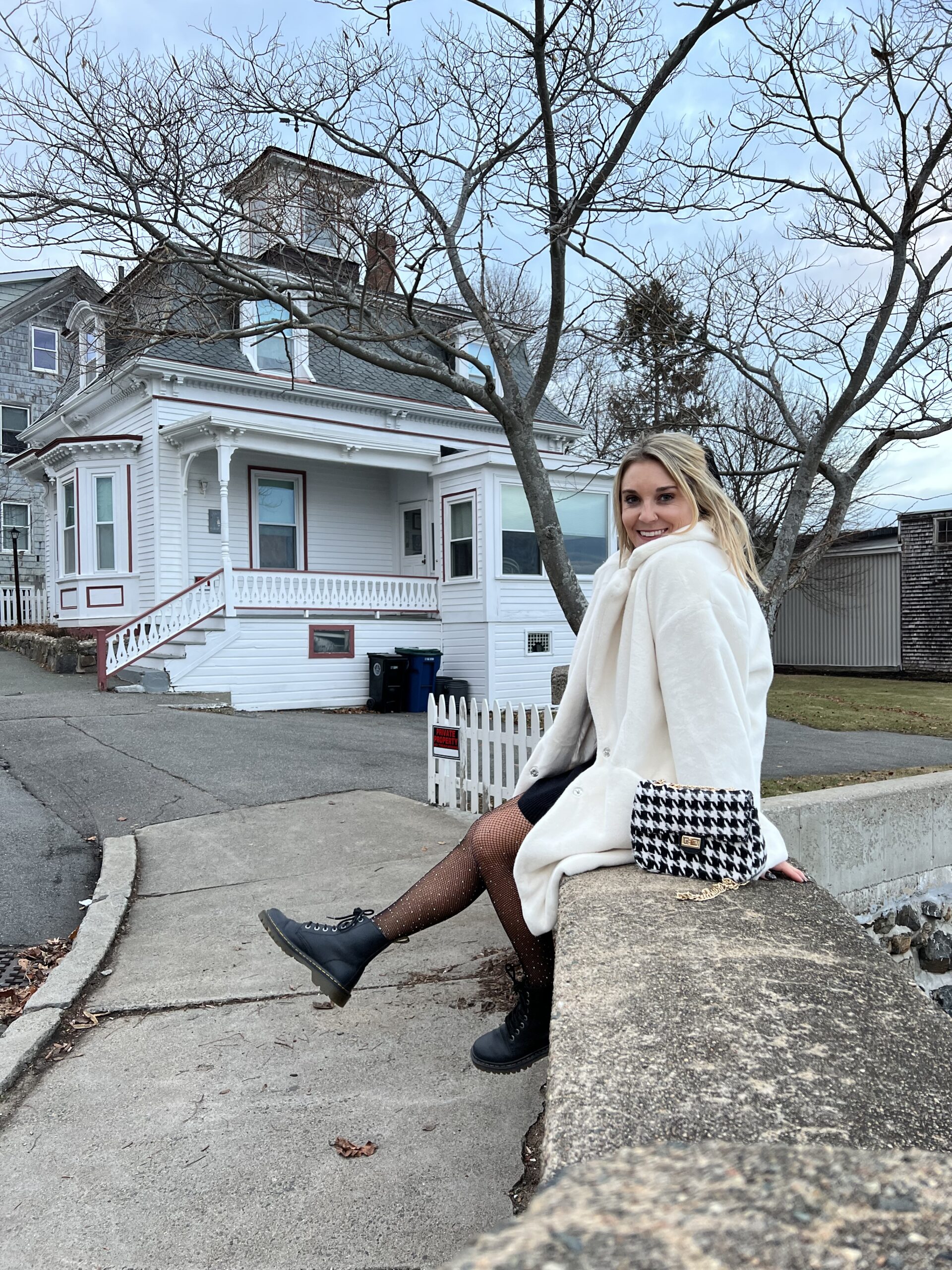 A few other notes:
Since we were there over New Years weekend, we didn't get to do a few things I would have liked to do. Because either a) they aren't open in the "off season" or b) they had reduced hours and we just totally missed that memo. But, we already have two more visits planned there this year so, there's always next time! Some things that weren't open:
The Halloween Museum
Gallows Hill
Pioneer Village
Witch Pix
Witch City Wicks
However other than that, everything was pretty much open as normal! We even saw walking tours going on so there's still plenty to do!
Accommodations: We stayed at The Hotel Salem this go around and it was AMAZING. The location is 100% the best part about staying here; it's literally in the middle of Essex street and is basically at the center of everything. You don't need a car if you are staying here, you can literally walk everywhere (and they don't have parking anyways). The room we stayed in was HUGE and they also have a restaurant and bar that looked and smelled delicious.
Previously, we had stayed at an Airbnb in Manchester-by-the-Sea (which was also amazing just not as convenient) and the Hawthorne Hotel. I loved the Hawthorne as well but I will say, I definitely slept better at The Hotel Salem! (Probably because it's supposedly haunted and I was terrified of that haha) Only downfall is there is no parking on site at The Hotel Salem but we didn't have a car so that didn't matter for us!
Salem is magical, no matter when you visit. And I think that's only something that really makes sense if you've visited. People ask me all the time, what's so special? Why do you want to keep going back? And honestly, it's more of a feeling. Book a trip and let me know what you think… because I think you'll get it then 🙂
Want to read more about Salem? Check out the posts below:
A Guide to Visiting Salem, MA in the fall
Visiting Salem, MA in the fall: a 4-day itinerary 
Best things to do and see in Salem, MA