Sponsored by Zappos. 
I'm drooling over velvet and have been for a good year now. When it first became popular again, it reminded me of my Christmas dresses as a kid. Complete with matching bow bigger than my head and the cutest little velvet purse to match. But who knew it would be back and ever so popular again?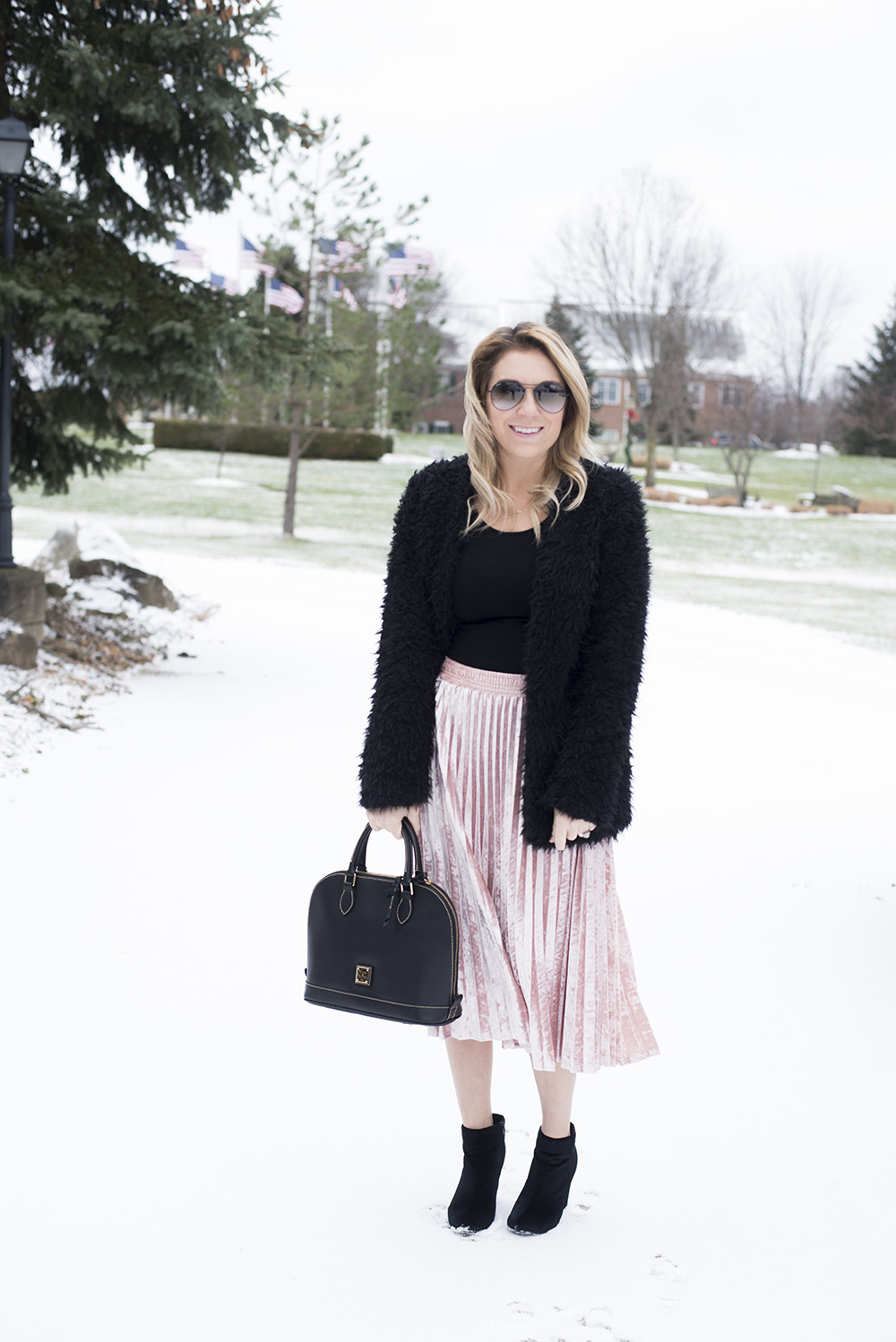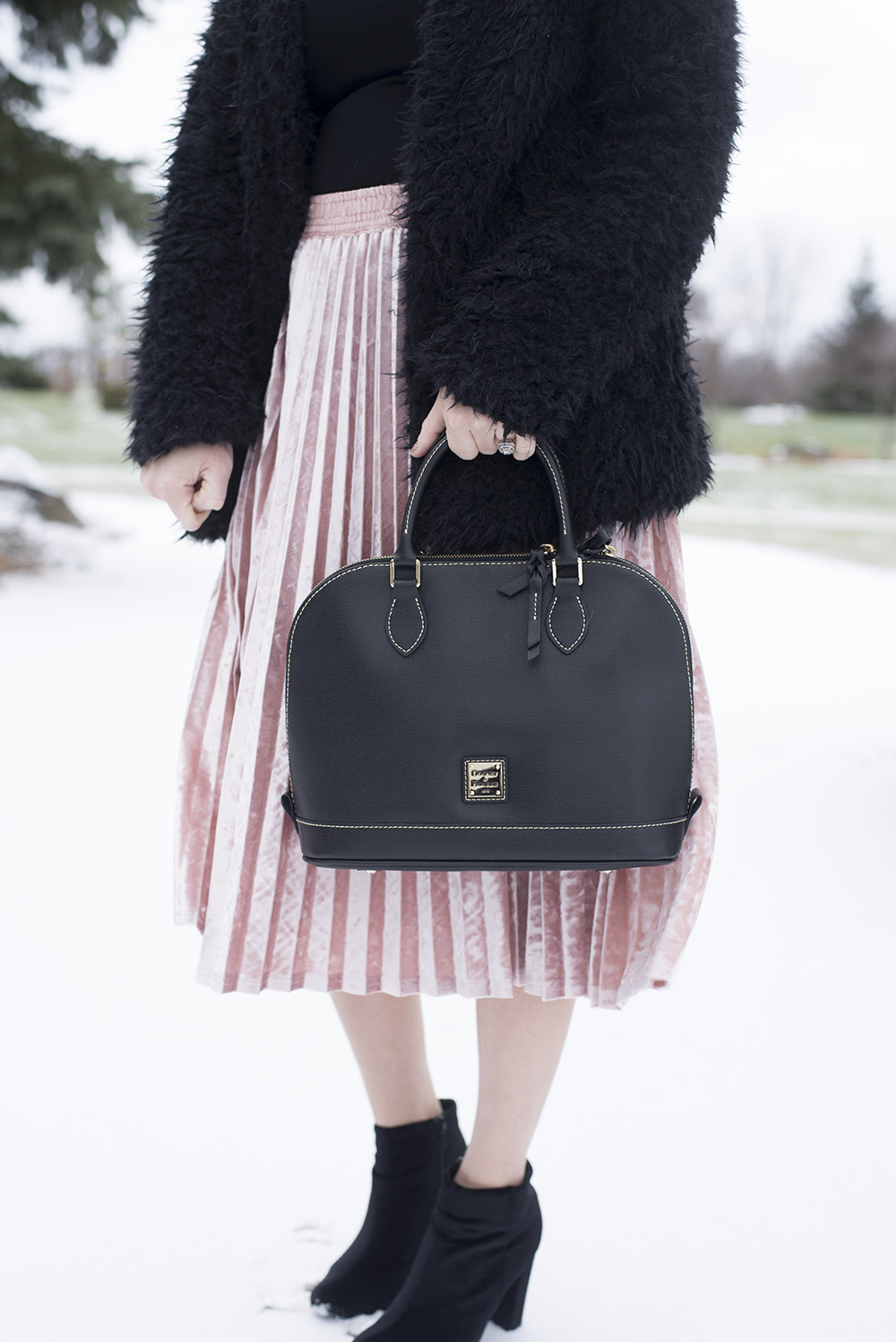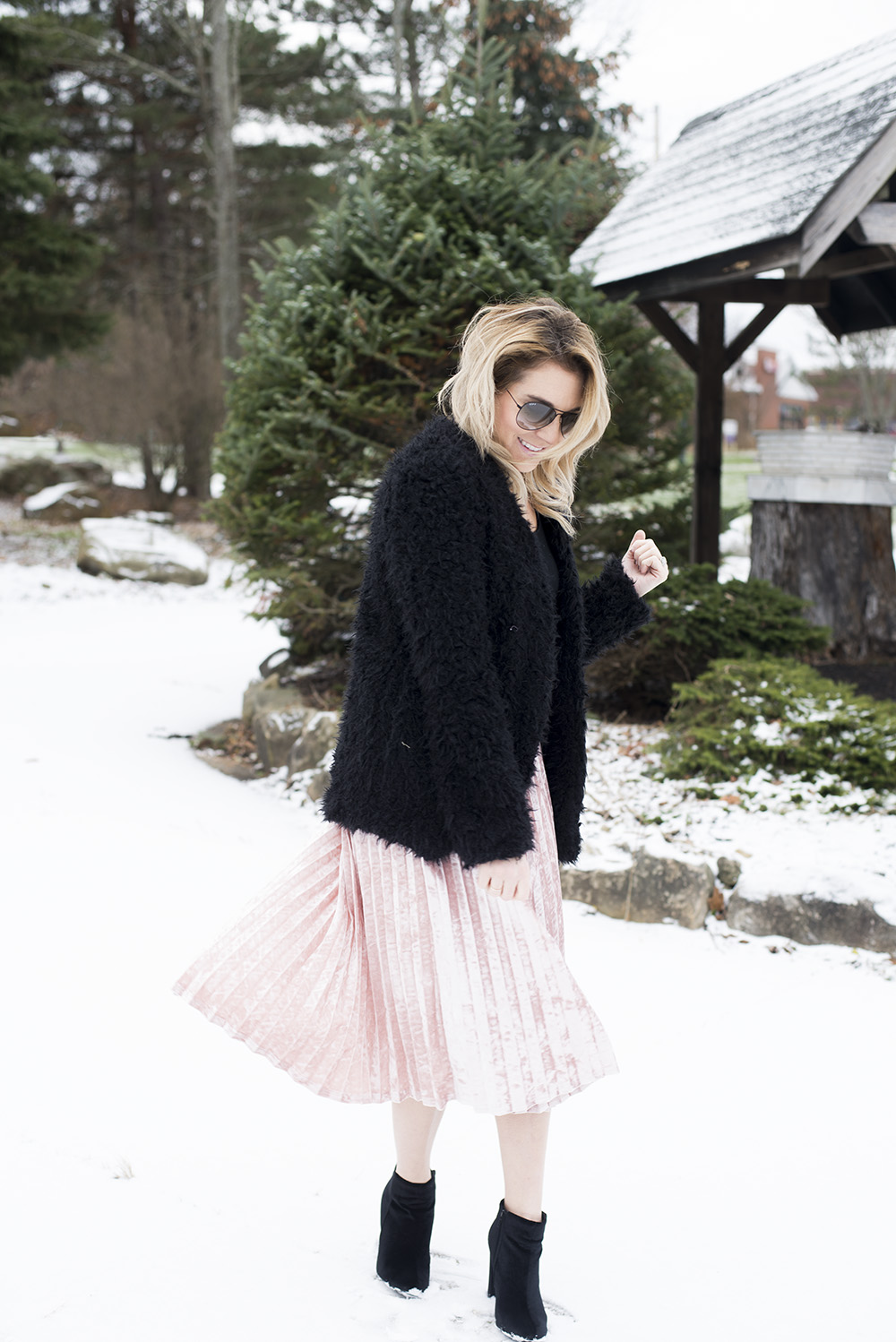 So when I saw this skirt, I knew it needed to be added to my closet for the holidays. And while most might not think of blush as a holiday color, I say Bah Hum Bug to that. It's velvet so to me, that's holiday-ish. Plus, I can wear whatever I want! And black has a way of making anything look classic, chic, and any-occasion appropriate.
And can we talk about this adorable Dooney & Bourke bag?! It's such a classic and must have staple for not only everyday wear, but for holiday outfits as well. I love that this can be worn with the outfit I have on here but is also be the perfect size to take on your everyday adventures.
My typical weekday outfit consists of jeans and a sweater and this bag is perfection. It also has an attachable strap so just sling it over your shoulder and head out the door!
The holidays can be a challenge but your outfits don't have to be. Keep it simple and mix and match pieces you already have with new pieces. Classic pieces like this Dooney & Bourke bag, velvet, fur, metallic, etc will always be your go-to if you're not sure where to start!
What are some of your favorite classic pieces for the holidays?